Looking for the best things to do in Joplin, MO? You have come to the right place!
If you want fun things to do in Missouri, the town of Joplin should be on your radar.
Joplin is a beautiful town set in the Ozarks of Southwest Missouri. It is the perfect stop on a Route 66 road trip and holds so much history.
I was born and raised in the Midwest and love exploring vintage Missouri towns. Joplin is one of the best towns in Missouri to check out for a family trip or romantic getaway!
Joplin is an easy day trip from Kansas City, Missouri, or Tulsa, Oklahoma.
If you love nature, museums, history, good food, or family fun, you will love Joplin!
Let's check out the best attractions in Joplin, Missouri!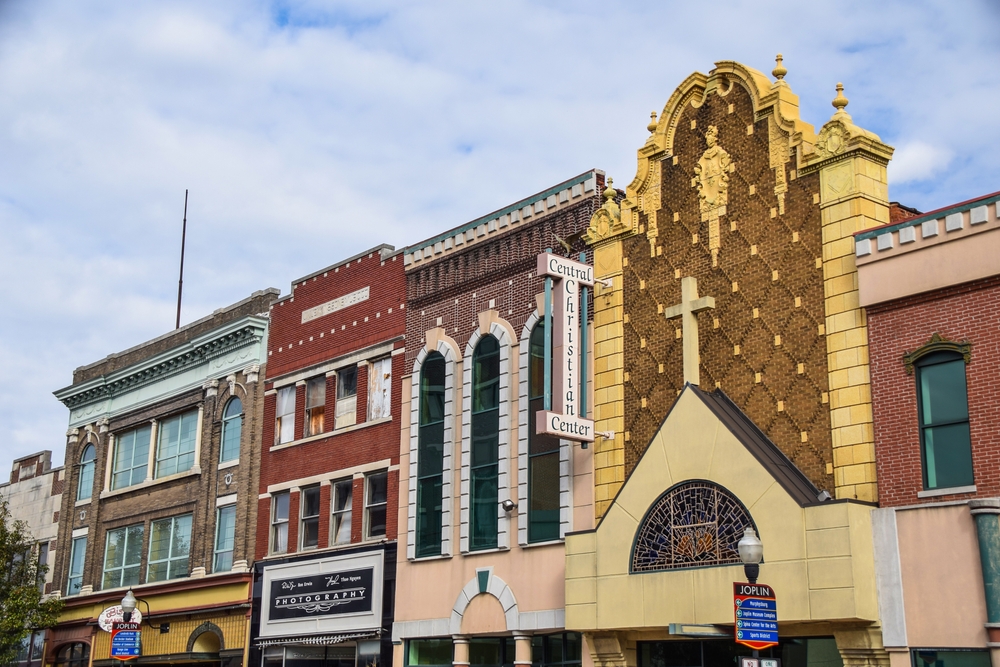 10 Best Things to Do in Joplin, MO, You Should Explore
Photograph Grand Falls
For one of the best waterfalls in Missouri, stop by Grand Falls on Shoal Creek. The natural waterfall is just downstream from a dam waterfall.
Grand Falls is only 12 feet high, but it is wide, stretching along a rocky 163-foot ledge. Surrounded by trees and stones, it is a pretty area to explore. It is one of the best places to visit during fall in Missouri.
The falls are easily accessible and can be viewed from the parking lot. A short walk will bring you right to the water.
If you want to cool off in the summer, you can swim in the creek. This waterfall is continuously flowing so you can visit it any time of the year.
The waterfall is one of the top Missouri tourist attractions in Joplin!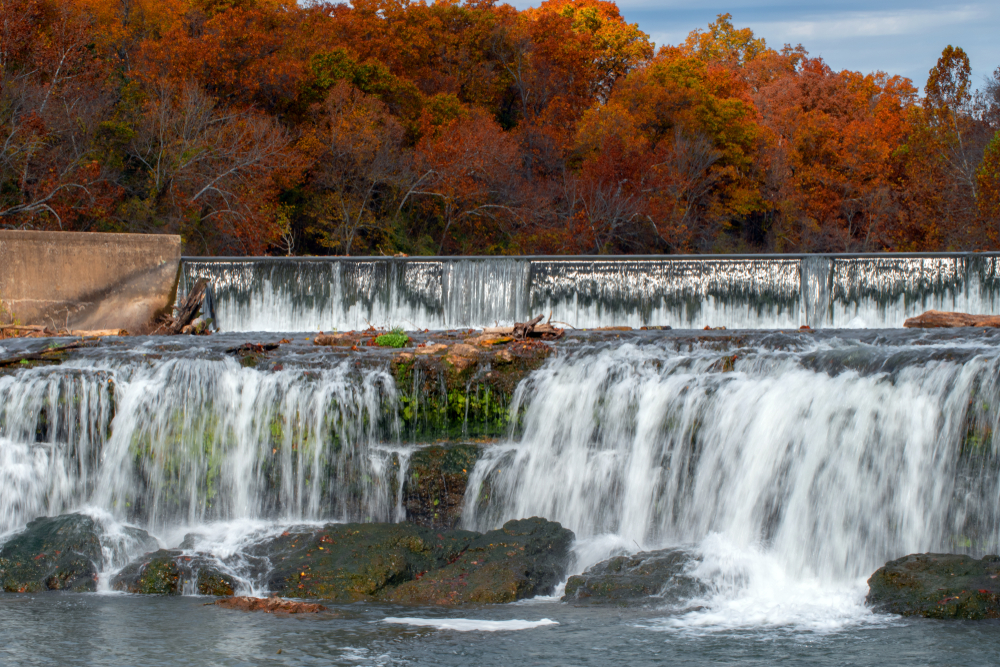 Visit the Joplin History and Mineral Museum
Found in Schifferdecker Park, the Joplin History and Mineral Museum is one of the top things to do in Joplin, MO, for families.
This Joplin attraction is a collection of themed museums that will intrigue adults and kids alike.
The Dorothea B. Hoover Historical Museum is dedicated to local Joplin history with exhibits about Route 66, Bonnie and Clyde's time here, and the 2011 tornado that partially destroyed the town.
The Everett J. Ritchie Tri-State Mineral Museum holds high-quality minerals and gems as well as a miniature model of a mine. You'll learn all about local mining.
Other cool exhibits include the National Historical Cookie Cutter Museum and the Merl Evans Miniature Circus.
This is one of the interesting things to do in Missouri.
Take a Picture at the Route 66 Mural Park
As mentioned, Joplin was an important stop on the famous Route 66 during its heyday.
The Route 66 Mural Park in downtown Joplin creates the perfect photo op for visitors.
There are two tiled murals. The higher one features an old car driving down Route 66 next to a Welcome to Joplin sign.
Below, the other mural is a map of the U.S. showing the path of the Mother Road. Next to it is a replica of a red 1964 Corvette. Make sure to snap a family photo here!
There are a ton of other murals dotted around Joplin featuring an assortment of topics and people. Keep an eye out as you wander around the historic downtown.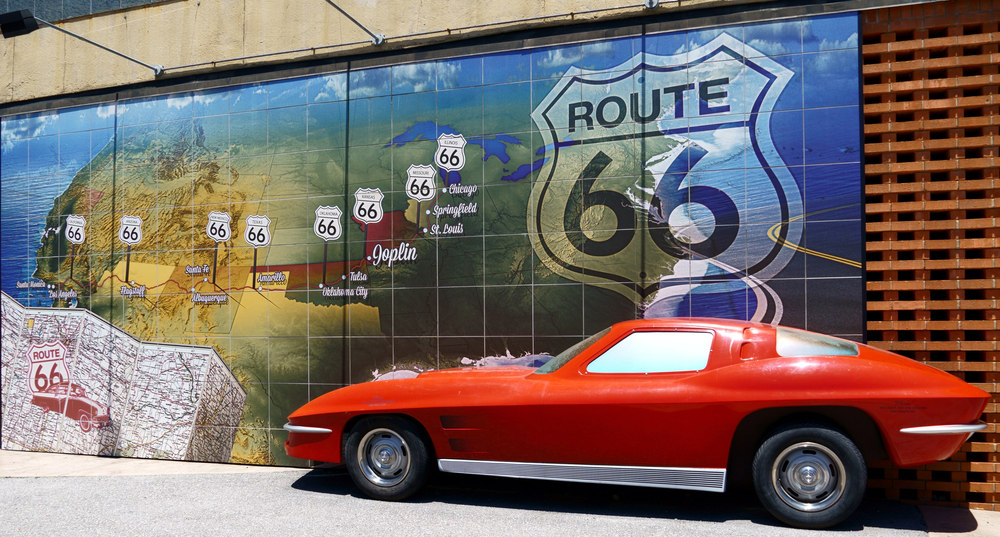 See a Show at Joplin Little Theatre
The Joplin Little Theatre is the oldest continuously running community theatre west of the Mississippi! Plays and musicals here have been entertaining Joplin since 1939.
The theatre had a couple of different homes before it found its current home at the Park Playhouse in 1948.
When you visit Joplin, MO, you need to check out the upcoming events at this theatre!
From classic plays to underappreciated productions, you are sure to find amazing performances at the Joplin Little Theatre.
If you are looking for a great date night idea, seeing a show here is one of the best things to do in Joplin, MO, for couples.
Explore Nature at Wildcat Glades
Another beautiful nature spot in Joplin, Missouri, is the Wildcat Glades, or Wildcat Park. This is a great spot for hiking in Missouri.
Visit the Shoal Creek Conservation Education Center to learn about the unique habitat and the many birds and other wildlife that live here.
The center has a 1,300-gallon aquarium showcasing native animals, nature discovery exhibits, and the Wildcat Glades Nature Store.
Set out on the trails to immerse yourself in nature. There are multiple easy and short trails where you can find views of trees, bluffs, and Shoal Creek.
Hiking and birdwatching at the park are some of the best activities in Joplin, MO.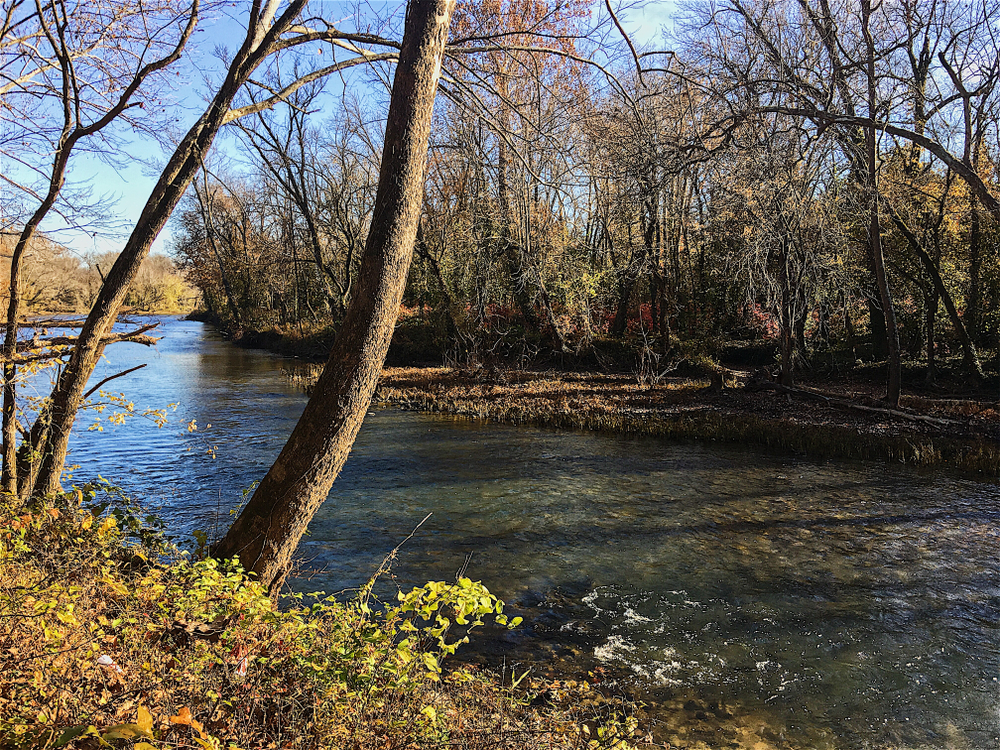 Shopping at the Empire Market Is One Of The Fun Things To Do In Joplin MO
Housed in a historic 1907 brick building, the Empire Market is open on Saturdays year-round.
Each week, over twenty vendors sell locally grown produce, eggs, cheese, wine, baked goods, handcrafted wares, art, and so much more.
Whether you want to shop for fresh ingredients or new home decor, come shop here and help boost the local economy. The vendors rotate so you can find something new each time you visit.
The market also hosts different events throughout the year involving live music and food trucks.
Practice Your Swing at Twin Hills Golf & Country Club
The Twin Hills Golf & Country Club originally opened in 1911 with only 9 holes. In 1947, it became a full 18-hole course.
Today, this golf course remains one of the most fun things to do in Joplin, Missouri. Members and guests will have a great time out on the green.
Along with the course, there is a putting green and driving range. The Golf Pro Shop has anything you might need.
The country club also has tennis courts, a swimming pool, and a restaurant.
A cheaper option for golfing in Joplin can be found at Schifferdecker Golf Course.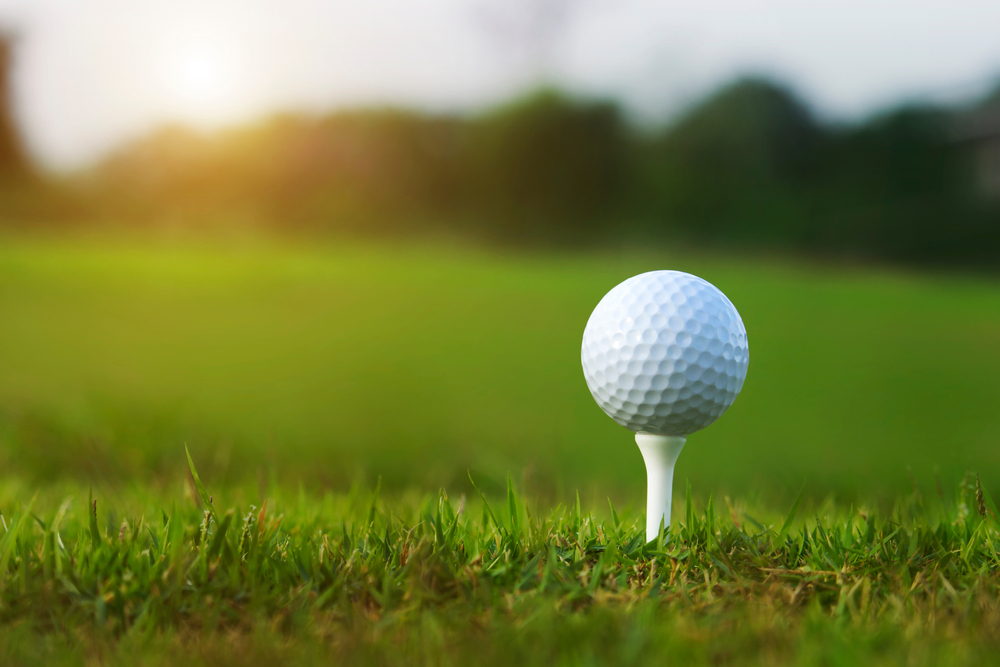 One Of The Best Things To Do In Joplin MO Is To Eat at Red Onion Cafe
For one of the best places to eat in Joplin, head to the Red Onion Cafe which is found in a 100-year-old building downtown.
Locals and visitors all love this casual restaurant and its menu of tasty American food. There is something delicious for everyone including keto, gluten-free, and vegetarian options.
The menu is primarily burgers, sandwiches, pasta, salads, and chicken dishes.
Order a bourbon maple glazed pork chop, smoked chicken & chipotle lime nachos, chipotle avocado burger, or mandarin orange salad.
Visiting Cars On The Route Is One Of The Fun Things To Do In Joplin MO
One of the best Route 66 attractions near Joplin is found just over the Kansas border in Galena.
Kids will love visiting Cars on the Route, especially if they are fans of the Pixar movie Cars.
Outside a refurbished Kan-O-Tex service station, you will find the 1951 International boom truck that inspired the design of the Tow Mater character in the Pixar movie series.
The film crew had been touring Route 66 when they spotted the old, rusted truck and inspiration struck.
When you visit, you can take a picture with the real Tow Mater as well as another truck made to look like him, buck teeth and all. Red the fire truck is there too.
Inside the cute Kan-O-Tex, you can order a hamburger and buy Route 66 souvenirs or Cars merchandise.
Around the corner at the Galena Route 66 Marker, you can find a few more Cars characters including Lighting McQueen himself.
The whole town really is one of the coolest hidden gems in the Midwest!
Stop by the George Washington Carver National Monument
Located about twenty minutes southeast of Joplin is the George Washington Carver National Monument. This is one of the best national parks in Missouri for anyone interested in American history.
George Washington Carver was born on Moses Carver's farm in the late 1860s and spent the beginning of his life enslaved.
When slavery was abolished, George and his brother were raised by Moses and his wife who taught them to read and write.
Eventually, George went on to college and went on to become one of the most influential Black scientists in American history.
He is most well known for his work with peanuts, but he made many other strides in the agriculture industry.
The 240-acre George Washington Carver National Monument includes the 1881 Moses Carver House, a 1-mile nature trail, and a visitor's center that takes a deep dive into George's life and achievements.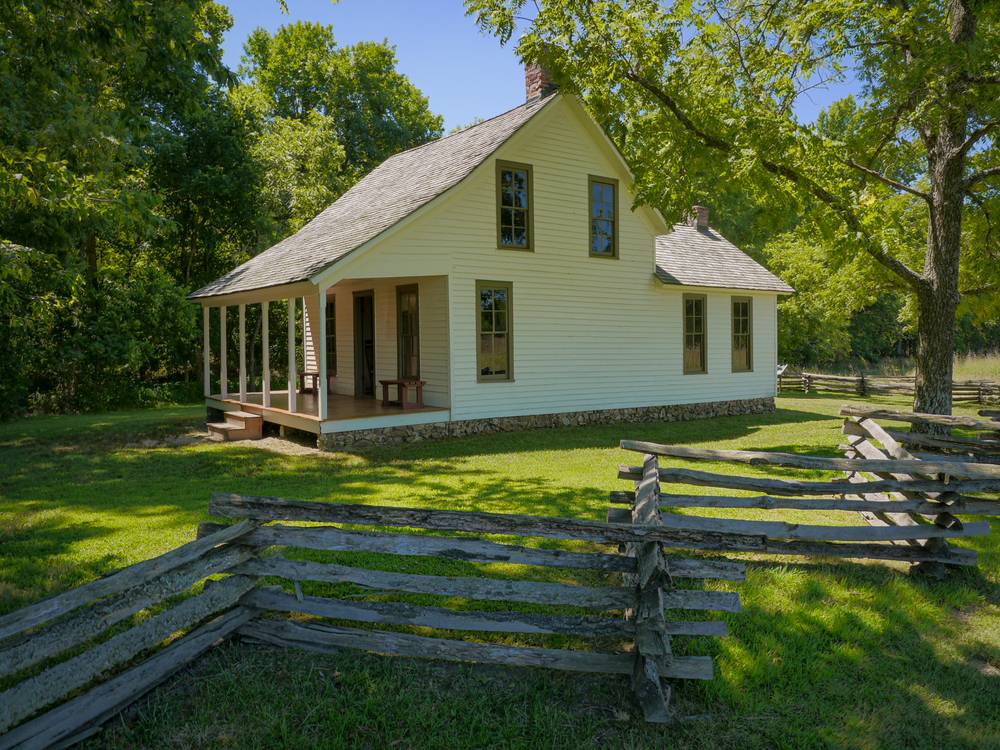 Where to Stay in Joplin
Joplin has plenty of affordable hotel options for couples or families.
Affordable Hotel: Fairfield Inn Joplin. Check Rates: Booking.com
Affordable Hotel: Candlewood Suites Joplin. Check Rates: Booking.com
Mid-Range Hotel: Holiday Inn Joplin. Check Rates: Booking.com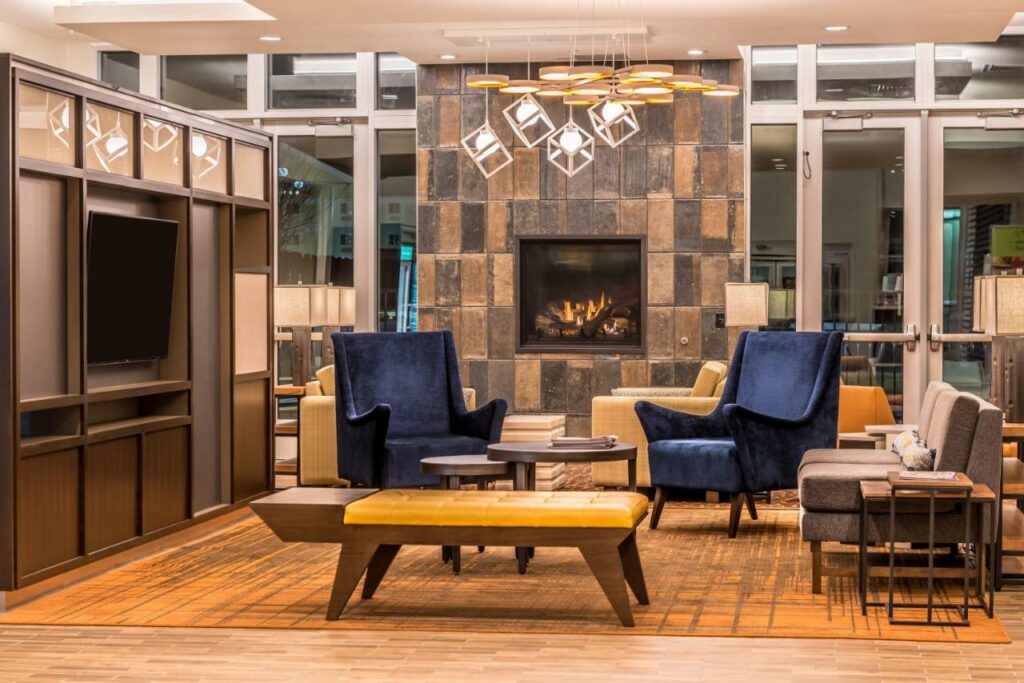 Packing List When Visiting Joplin MO
Whether you will be traveling by plane or by car to Missouri, here are some tips on how to pack lightly.
A concealed travel pouch may be one of the most important items you bring along when looking for things to do in Joplin MO.
It is always important to protect your personal information. Identity thieves are everywhere.
This unisex RFID-blocking concealed travel pouch is lightweight and comes in several colors. It has lots of organization to give you peace of mind.
You can place it under your clothes next to your body to carry your ID safely.
If you have a pouch already that does not come with RFID protection, as I do, these RFID sleeves are the perfect solution.
This configuration comes with enough credit card sleeves that the entire family would be protected. They are slim too, so they will easily fit into your pouch or wallet.
If you are planning on taking a lot of pictures with your phone you will definitely want to consider an external charging battery.
This Anker high-speed phone charging battery is the exact one I carry with me on all of my trips.
It can be used on a variety of phones, not just an iPhone as I have. And wow is it fast!
My daughter gifted me with this FugeTek selfie stick and tripod setup for my birthday. I absolutely love it! It is made of lightweight aluminum and so easy to use.
It has Bluetooth connectivity and is a breeze to use for taking photos.
You will want to bring your own refillable water bottle with you.
I never leave home on a trip without my Bobble filtration bottle. The 18.5-ounce size is perfect for hiking and it fits nicely in the pocket of a backpack.
And here are the carbon filter replacements.
Perhaps you are traveling a long distance and packing space is a premium in your suitcase, or in your car.
Then this collapsible silicone foldable water bottle would work well for you. Would not take up much space at all.
Hopefully, you have discovered some MO fun for your next Midwest road trip. Clearly, Joplin has so much to offer!
Next, check out the best things to do in Springfield, MO, which is just over an hour from Joplin.