Looking for things to do in Logan Ohio? I'm here to help. Born and raised in Ohio I know this area well and really love Logan.
There is so much to do in Logan, Ohio. In the beautiful area of Hocking Hills, nature is the main attraction here.
The city of Logan Ohio is named after a Mingo Indian chief who once inhabited the area. The town mixes history with charm and breathtaking beauty to create something special.
This area is a great scenic destination and Logan is a great base to explore further afield while also offering enough to keep you busy. Attractions in Logan are plentiful and the restaurants offer something for everyone.
So, pull up a chair, grab your favorite drink, and let me walk you through the best things to do in Logan, Ohio.
Here are some of the best cabins in Hocking Hills if you are looking for somewhere to stay.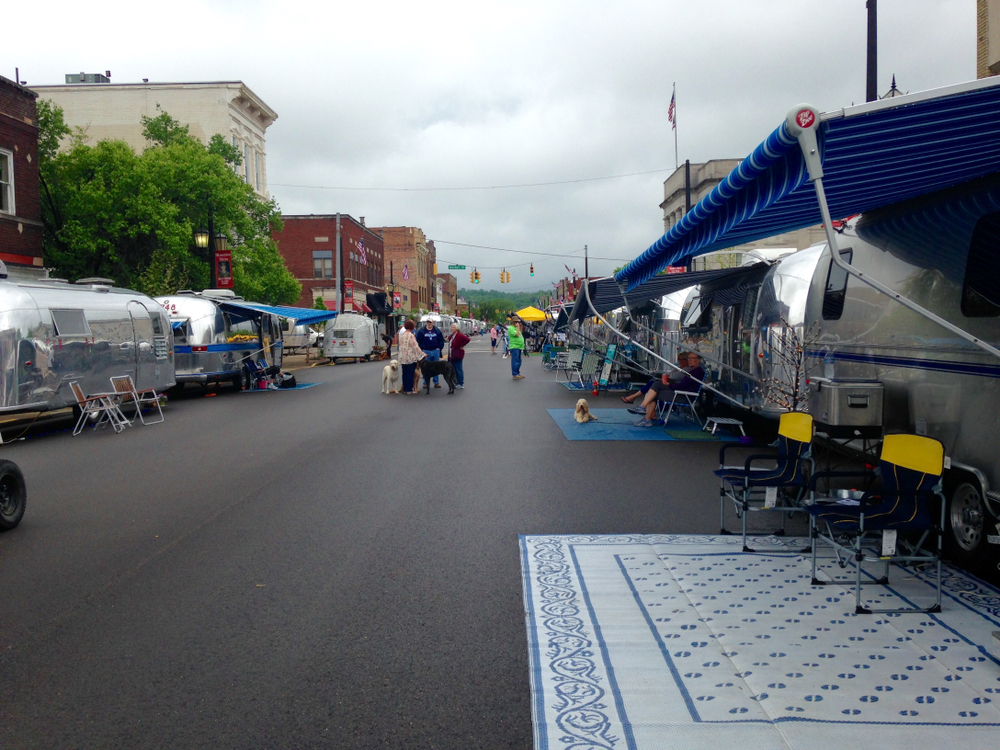 10 Best Things To Do In Logan Ohio For Your Bucket List
Go Stargazing At John Glenn Astronomy Park
I'm fascinated with the night sky and a visit to John Glenn Astronomy Park is a must for me. It's one of the fun things to do in Logan that everyone can participate in.
The park is free and open all the time. Most Friday and Saturday evenings there are public programs subject to weather and during the summer months, there are things happening all the time.
Just bring a blanket, binoculars, or telescope and look up. For a better view of the night sky enter the observatory.
If you are looking for free activities in Logan, Ohio then I highly recommend making a night of it here.
One of the best things to do in southern Ohio, this area is known for its night sky and if the weather is right you are in for a treat.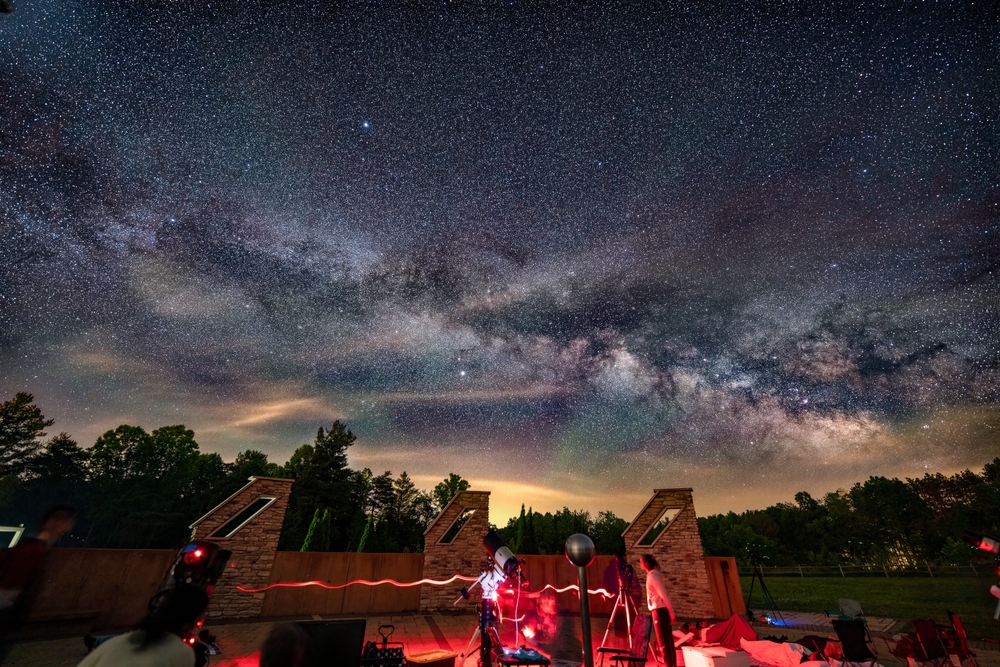 Have Fun At NevilleBillie Adventure Park
Looking for Ohio attractions for families who have older children? NevilleBillie Adventure Park is one of the most popular attractions in Logan Ohio and is lots of fun for the outdoor types.
This is more of an adventure park than an amusement park and is for those, unlike me, who have a head for heights and outdoor thrills.
Here you will find ATV rentals, 3 paintball fields, a huge family ropes course, and a 20-foot vertigo tunnel, to name but a few. If this is your idea of a good time you will love this place.
While it might not show you the sights of Logan Ohio it's sure to keep even the most lethargic teenager entertained.
This is certainly one of the best attractions in Ohio!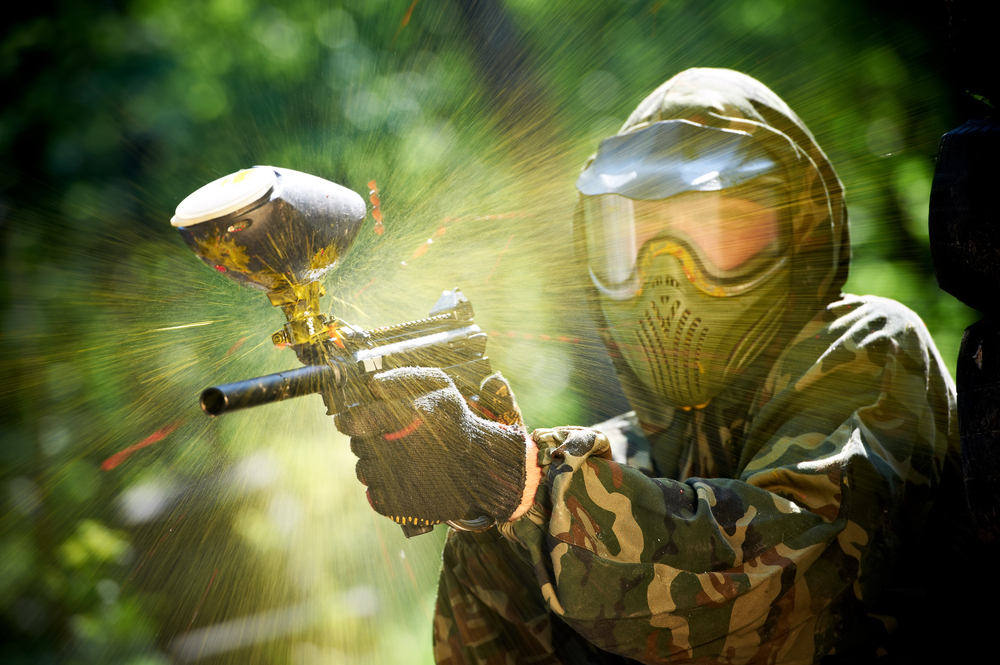 Relax At Boch Hollow State Nature Preserve
Perhaps like me, you love the quieter side of traveling, and fun to you is relaxing in nature, Logan, Ohio has you covered.
One of the things to do near Logan Ohio for those who want to relax a little is a trip to Boch Hollow State Nature Preserve. I love going here in spring to see the wildflowers but it's perfect any time of year.
Located in northern Hocking County at the edge of the Hocking Hills Region there are 607 acres to enjoy here.
There are 7 miles or so of trails and you will find creeks, grassy areas, a pond, a wooden gazebo, a dock, and some impressive rock formations and waterfalls.
When I'm in Logan, Ohio I love spending time here as it tends to be quieter than some of the other more well-known areas but is just as beautiful.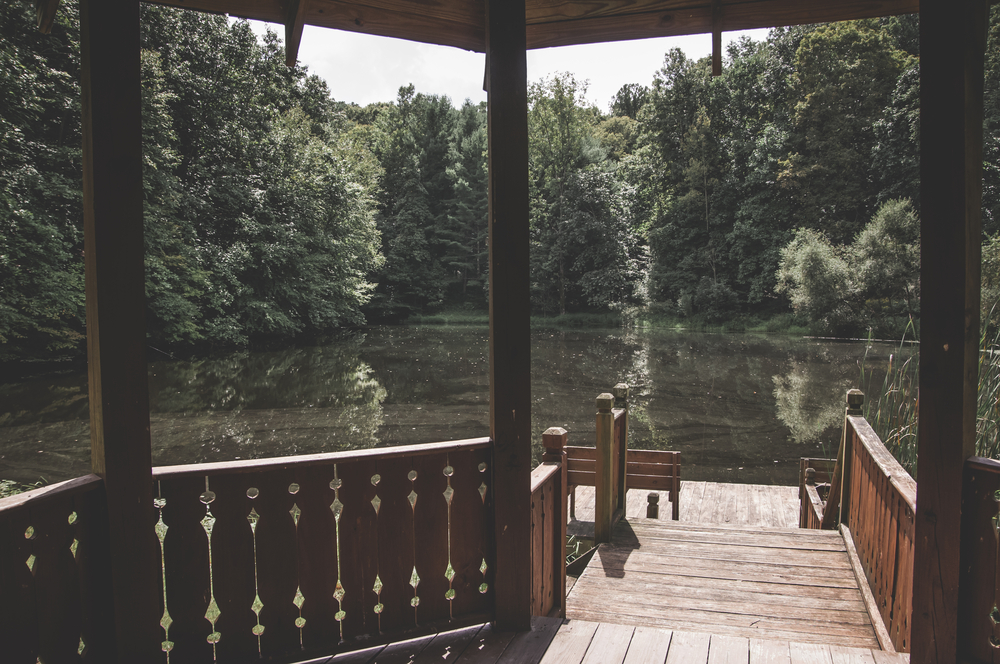 Raise A Glass At Hocking Hills Winery
Looking for things to do in Hocking Hills if it rains can I recommend a trip to a winery? I love a good winery and the one to visit here is Hocking Hills Winery, it's indoor recreation at its best.
This family-owned business is located in Logan and was founded in 2013. It was recently recognized with the Certificate of Excellence from Trip Advisor so you know this is going to be a great trip.
Their wine is also award-winning and it's one of the best wineries in Ohio.
It's a chic yet laid-back place to come for a glass of wine and some food. Opening times do vary so check the website.
I highly recommend their Mediterranean Board with a Wine Flight it's the perfect combination.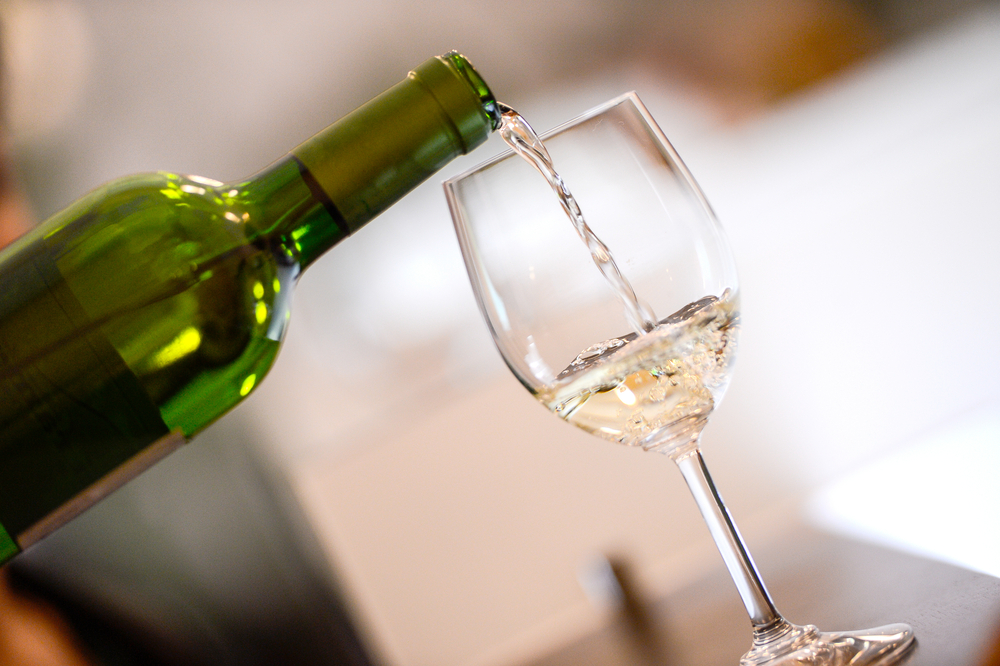 Making A Splash At Lake Logan Marina Is One Of The Fun Things To Do In Logan Ohio
One of the top things to do in Logan Ohio on a great day is to take a trip to Lake Logan Marina. If you love watersports this is the place for you.
Hire a kayak, a paddle boat, or even a pedal boat and splash around to your heart's content. But in my opinion, the best thing to do is rent a pontoon and enjoy a day just enjoying the lake.
You can hire pontoons to suit 5 or 15 so it's the perfect day out when you want to relax, have fun, or spend some time with family or friends.
It's the perfect way to spend a day in Logan OH.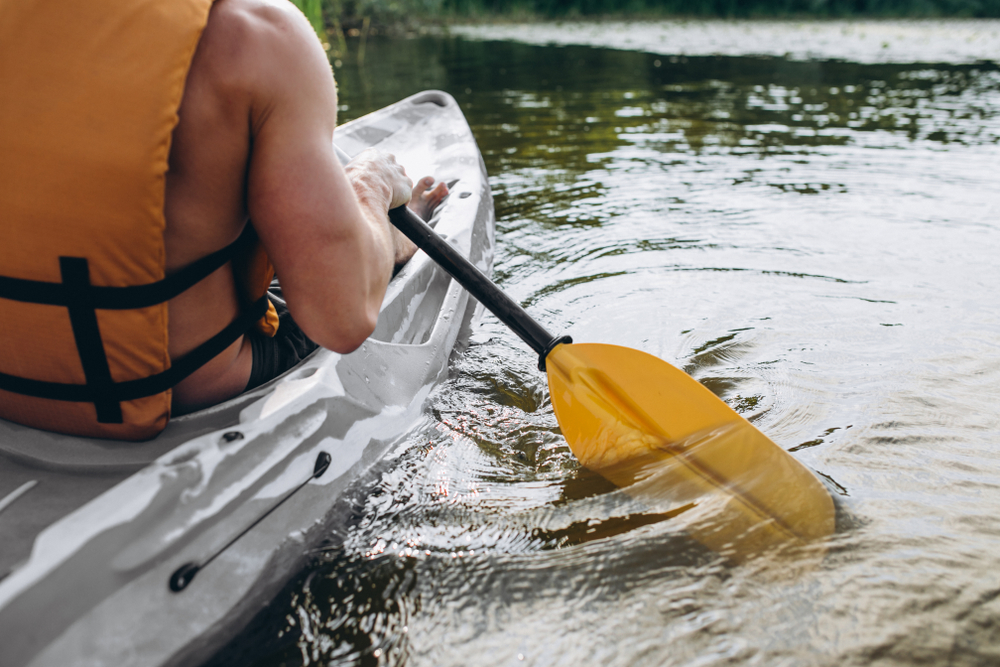 Go All Vintage Columbus Washboard Company
Being all about the great outdoors it can be difficult to find things to do in Hocking Hills if it rains. May I suggest a slightly unusual Logan Ohio attraction?
The Columbus Washboard Company has manufactured washboards since 1895 and this shop/museum is actually rather interesting.
As well as having a large assortment of historic washboards they also sell vintage laundry items and soaps and salves.
They also offer guided tours of the factory and museum which is rather fascinating and a great way to spend a rainy day.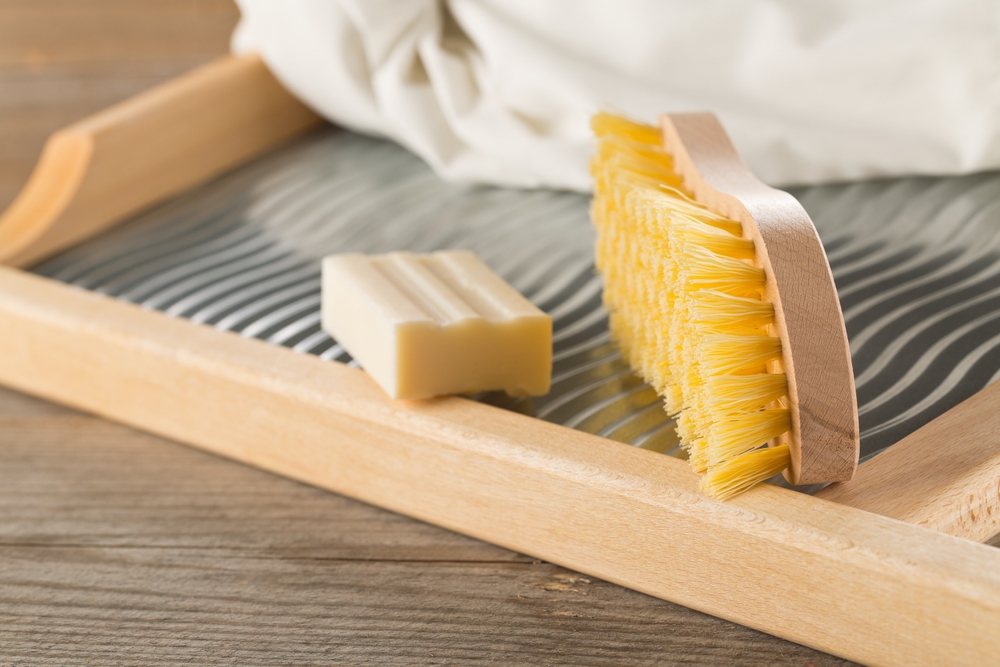 Explore Hocking Hills State Park
Hocking Hills in Logan OH is really the reason that most people come to this area.
A trip to Hocking Hills State Park is a must in the city of Logan Ohio. It is one of the best state parks in Ohio.
There are over 25 miles of hiking trails in the park and some incredibly beautiful locations. Cantwell Cliffs, Cedar Falls, Old Mans Cave, and Ash Cave are the main highlights.
Cedar Falls is a wonderful 50-foot cascade waterfall, Cantwell Cliffs is an incredible rock formation with a waterfall but it is a little more challenging to get to.
Old Mans Cave is one of the most popular destinations. Ash Cave however I believe is the most stunning part of the park, it is a horseshoe cave that is 700 feet wide and 100 feet deep.
A visit here is one of the best things to do near Logan Ohio and one of my favorites.
Here are some of the best hikes in Hocking Hills if you love walking.
The Pencil Sharpener Museum Is One Of The Unusual Things To Do In Logan OH
If there is anything Logan OH is known for its rather unusual attractions and the Pencil Sharpener Museum is definitely up that alley.
I know it sounds a little odd but it has a real name for itself in these parts and is very much an iconic location. It is one of the most visited attractions in Logan.
Paul A. Johnson founded the museum 20 years ago and has since amassed 3,400 pencil sharpeners.
These sharpeners come in all shapes and sizes, in fact, if you can think of something there is probably a pencil sharpener of it in here.
It's one of those places you can spend a couple of minutes in or get lost for hours. It is believed to be the largest collection of pencil sharpeners in the world.
This is one of the Ohio attractions for families you won't want to miss.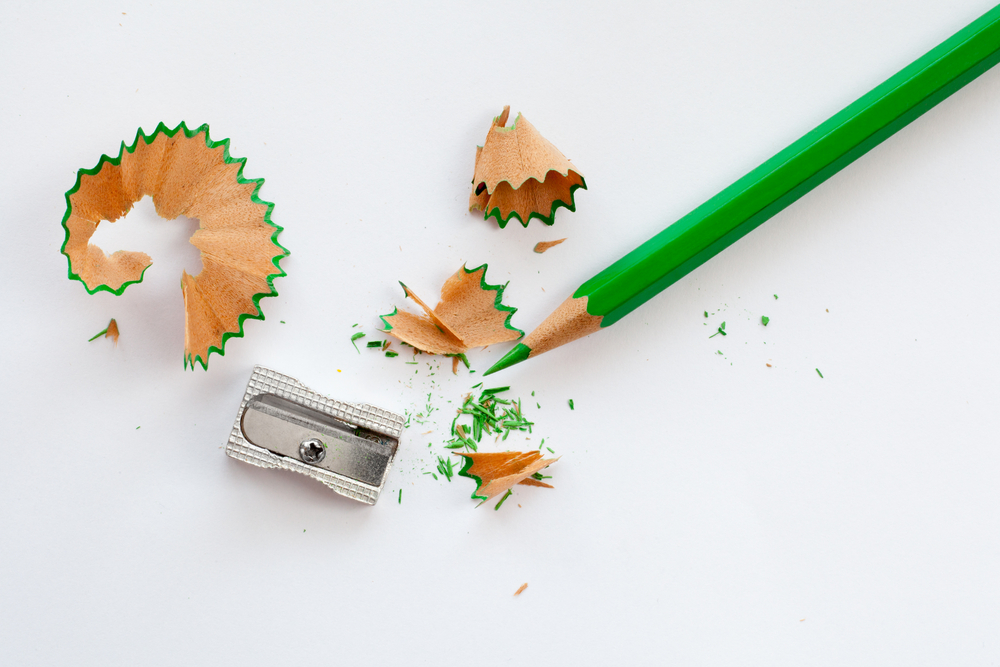 Brewery 33 Hocking Hills
If you are looking for things to do in Logan for adults how about a trip to Brewery 33? It's the perfect place if you are looking for indoor events, especially after a long day hiking the area or sightseeing.
The brewery is locally owned and family-friendly and has been running since 2017. It was also the first brewery in the Hocking Hills area.
They do not serve food here but they do have food trucks and most believe they serve some of the best beer for miles.
There always seems to be something happening here so check the website to see what's on when you are in town.
They have some of the best events in Logan Ohio here. It is one of the best breweries in Ohio.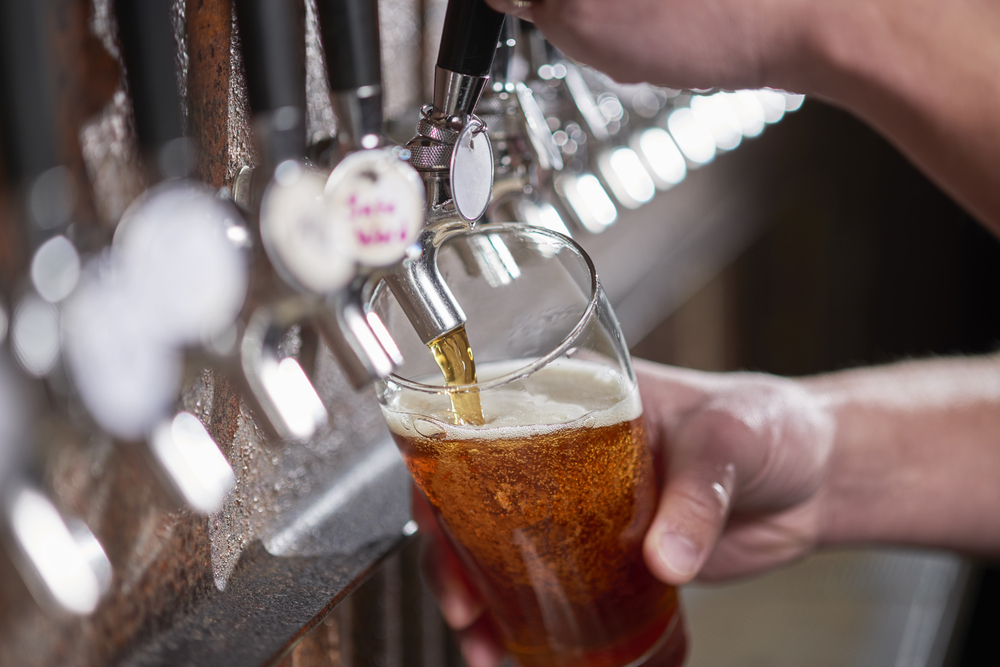 Visiting The Logan Antique Mall Is One Of The Best Things To Do In Logan Ohio
If you are looking for things to do in southern Ohio and you love shopping The Logan Antique Mall is perfect for you. There are over 100 dealers here selling everything you could possibly imagine.
While they specialize in furniture, pottery, and glassware you will also find collections of books, jewelry, jars and bottles, and other vintage items
It's one of the best things to do in Logan, Ohio if it's raining or gloomy.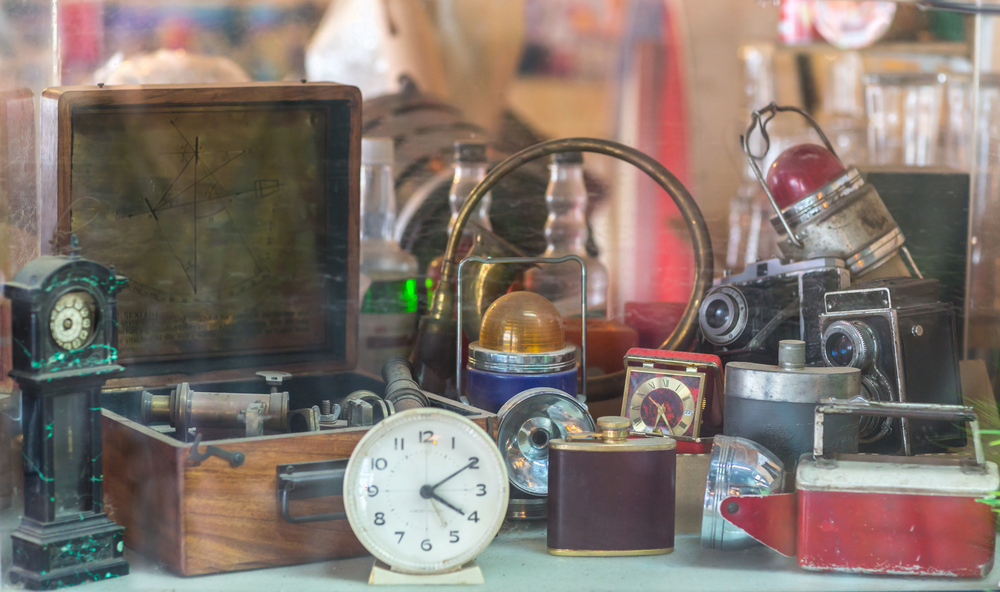 Packing List When Visiting Logan Ohio
If you will be traveling, either by plane or by car to Ohio, here are some tips on how to pack lightly.
A concealed travel pouch may be one of the most important items you bring along when exploring the things to do in Logan Ohio
It is always important to protect your personal information. Identity thieves are everywhere.
This unisex RFID-blocking concealed travel pouch is lightweight and comes in several colors. It has lots of organization to give you peace of mind.
You can place it under your clothes next to your body to carry your ID safely.
If you have a pouch already that does not come with RFID protection, as I do, these RFID sleeves are the perfect solution.
This configuration comes with enough credit card sleeves that the entire family would be protected. They are slim too, so they will easily fit into your pouch or wallet.
If you are planning on taking a lot of pictures with your phone you will definitely want to consider an external charging battery.
This Anker high-speed phone charging battery is the exact one I carry with me on all of my trips.
It can be used on a variety of phones, not just an iPhone as I have. And wow is it fast!
My daughter gifted me with this FugeTek selfie stick and tripod setup for my birthday. I absolutely love it! It is made of lightweight aluminum and so easy to use.
It has Bluetooth connectivity and is a breeze to use for taking photos.
You will want to bring your own refillable water bottle with you.
I never leave home on a trip without my Bobble filtration bottle. The 18.5-ounce size is perfect for hiking and it fits nicely in the pocket of a backpack.
And here are the carbon filter replacements.
Perhaps you are traveling a long distance and packing space is a premium in your suitcase, or in your car.
Then this collapsible silicone foldable water bottle would work well for you. Would not take up much space at all.
—
As you can see when it comes to things to do in Logan, Ohio there are so many options. Whether you are looking for indoor events or outdoor activities Logan has it all.
Logan attractions are unusual and diverse and a trip to the state park is a must. I hope you love this area as much as I do and if you have any questions please ask.