Are you planning to spend the fall in Chicago and wondering what there is to do? Then you've come to the right place!
Chicago is the biggest city in Illinois, and it's full of fun things to do.
Planning your trip to Chicago last minute?
Make sure to book ahead. Hotels and tours often sell out the closer you get to your trip. Here are our top pics for Chicago!
Top Experiences And Tours In Chicago:
Hop Hotels In Chicago:
You can easily spend 2 days exploring the city, no matter what time of year you visit.
Spending Christmas in Chicago is a pretty popular Midwestern weekend getaway.
However, visiting Chicago in the fall is also spectacular. The city is full of fun autumn activities.
Plus, there are tons of places just outside of the city that are perfect for day trips from Chicago in the fall too.
On this list, I've tried to include a variety of different activities.
You'll find Halloween parades, apple picking, beautiful parks to explore, and more!
I'm confident that you'll find tons of fun things to do in the fall in Chicago on this list.
So, let's take a look at some of the best places to experience Chicago in the fall!
15 Best Places To Experience Fall In Chicago
Adults Will Love Spending The Day At Chicago's Oktoberfest
Oktoberfest is a traditional German festival that is best known for its beer and pretzels.
Today, there are tons of cities across the world that celebrate Oktoberfest with the help of the local German community.
One of those cities is Chicago, and they host a very popular Oktoberfest every year.
Chicago's Oktoberfest typically takes place towards the end of September or the beginning of October.
It's been going on for 19 years and is held at the St. Alphonsus Church in Chicago.
The festival is held on Friday and Saturday, and the admission price is around $10 each day.
While you're there, you'll be able to sample local beers and German cuisine while you enjoy live music.
It's one of the most popular fall events in Chicago, and it can get pretty busy.
However, if you don't mind the crowds, you'll have tons of fun sampling different beers and food!
Whatever you decide to for when visiting Chicago in the fall, a Hop On- Hop Off Bus Pass is one of the easiest ways to get around town!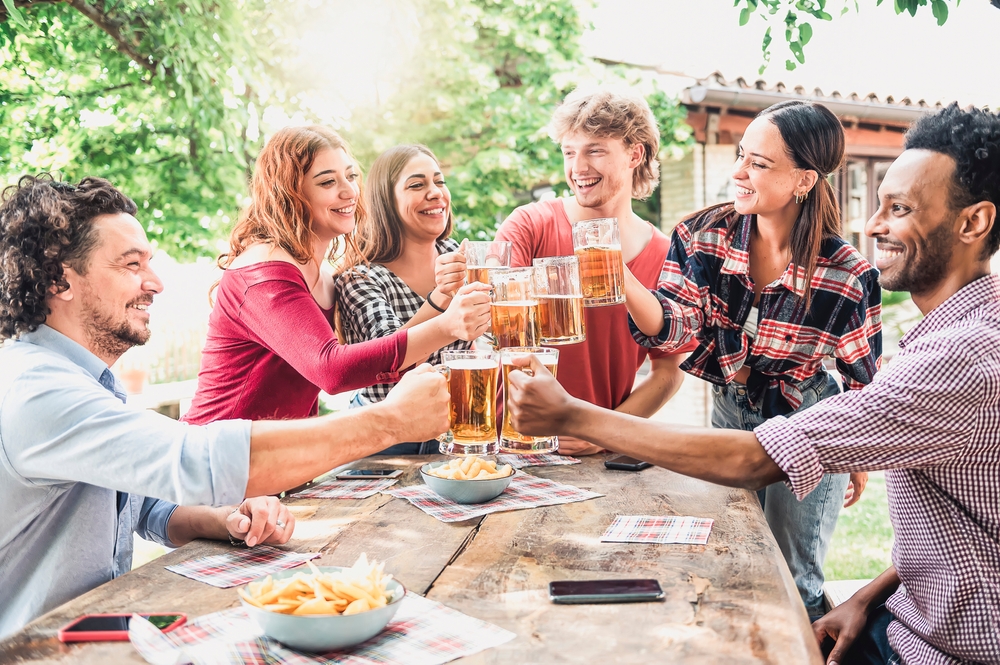 Take The Kids To A Corn Maze
Just outside of Chicago, you'll find a few different corn mazes.
Most of them are only open during the autumn in Chicago, but a few are open year round.
One of the most popular corn mazes outside of Chicago can be found at the Richardson Adventure Farm.
This is one of the very fun things to do in Chicago with kids.
In fact, Richardson Adventure Farm has the world's largest corn maze.
Their corn maze changes every year and typically has 9-10 miles of paths, and takes up over 28 acres. That's huge!
The kids will love exploring this fall activity in Chicago, as well as exploring the rest of the farm.
On the farm, you'll also find a pumpkin patch, train rides, wagon rides, gemstone mining, a petting zoo, and lots more.
You and your family could easily make a day trip from Chicago out of this fun fall thing to do in Chicago.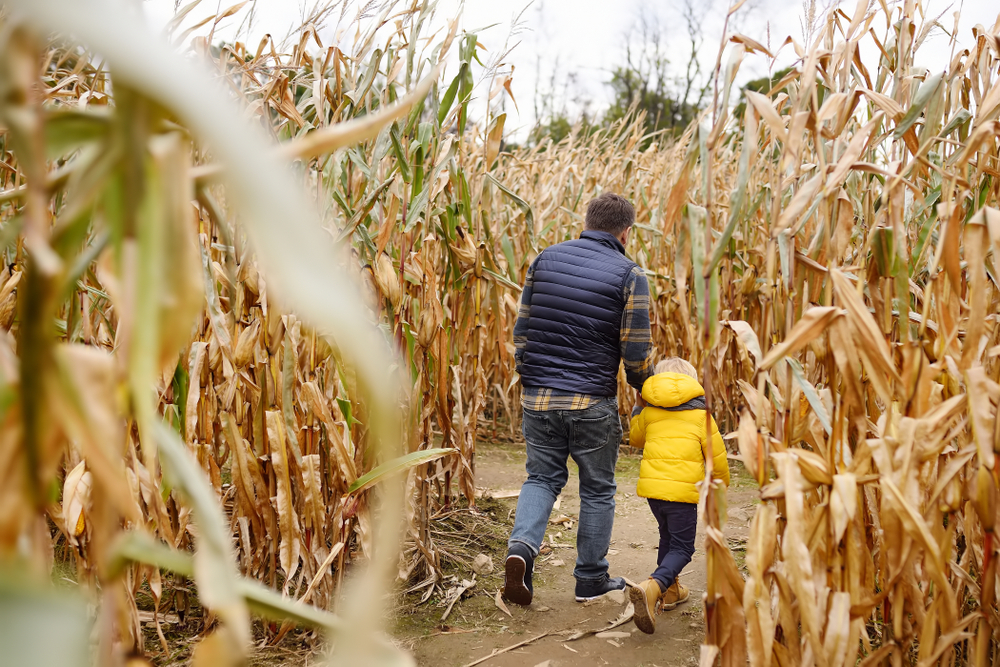 Head To Hoosier Mama Pie Company For Fall Pies
Hoosier Mama Pie Company is a cool restaurant in Chicago that is known for its seasonal homemade pies.
Because it's a seasonal pie shop, its menu changes every few months.
In the fall, they have some of the best pumpkin, pecan, and apple pies you'll ever have.
Hoosier Mama Pie Company is open Tuesday through Sunday from 8 am to 7 pm.
So, you'll have all day to stop by and grab a slice of pie!
Their Chicago location is on Chicago Avenue, which is right by plenty of Chicago attractions.
You won't have to go out of your way to try their pie, but it's worth it if you do have to go out of your way.
Grabbing a slice of pie at Hoosier Mama Pie Company is a uniquely Chicago autumn activity!
A Chicago City Pass will get you into 5 major attractions!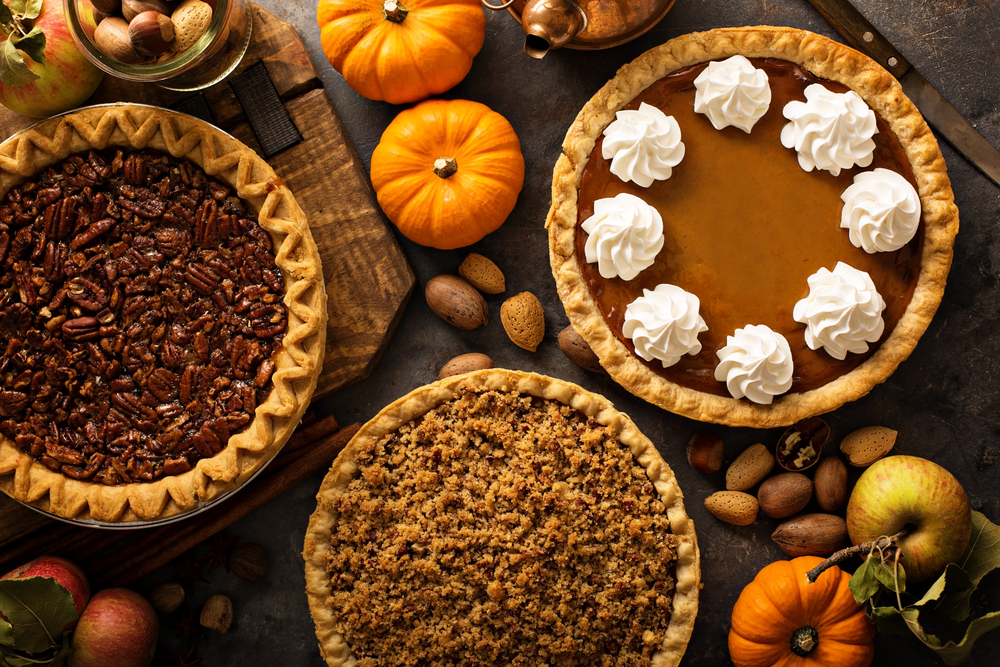 Don't Miss The Haunted Halsted Halloween Parade
In Chicago for the last 24 years, N. Alsted Street has been the home to one of the top 10 Halloween parades in the country.
The Haunted Halsted Halloween Parade takes place yearly on Halloween night.
People can sign up to join the parade and be part of the costume contest.
The parade itself is extremely popular, and the participants of the parade take it seriously.
In the past, the parade has gone on for hours and is typically ended with a fun Halloween afterparty.
The parade is great for all ages and everyone will have fun looking at the crazy costumes!
It's easily one of the best fall events in Chicago every year.
One of the best things to do in Chicago is visiting the Willis Skydeck.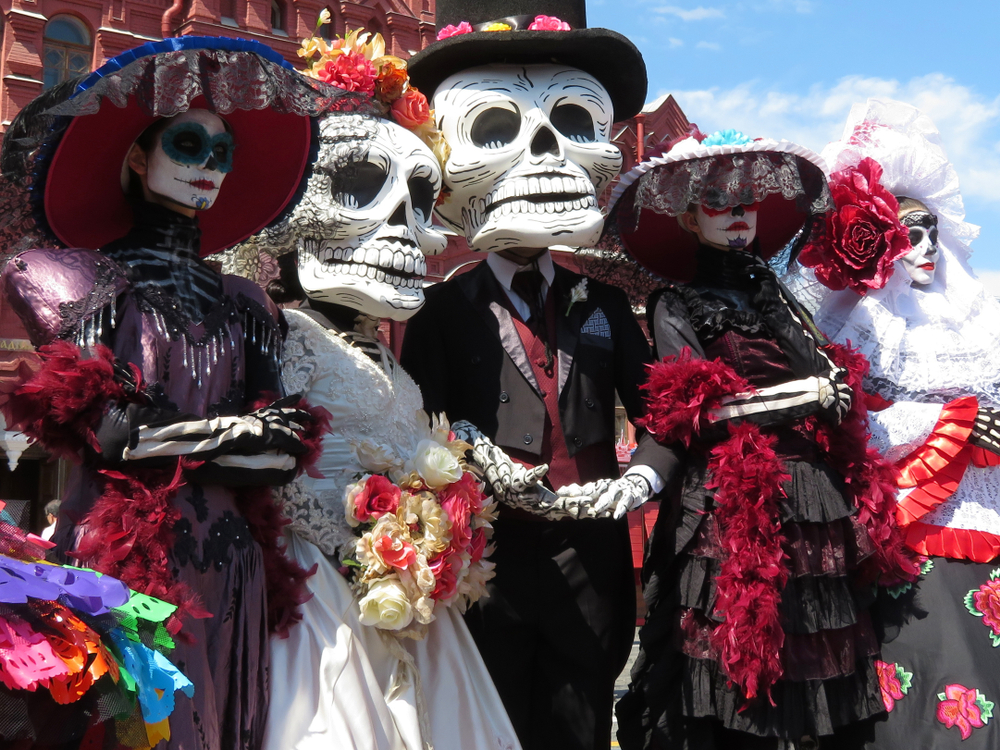 Stroll Through The Graceland Cemetery And Arboretum During The Fall In Chicago
The Graceland Cemetery and Arboretum is a historic garden cemetery located in Chicago.
You'll find it in the Uptown community, where it's been since the 1860s.
It may sound a bit odd to stroll through a cemetery, but the Graceland Cemetery is also an arboretum.
That means it's full of gorgeous trees and serene landscapes that come alive with the colors of fall every year.
It is the final resting place of several famous Chicagoans and has been a part of the city's landscape for over 150 years.
Throughout the cemetery, you'll find placards that educate you on the history of the cemetery and its architectural and natural features.
It's free to visit, and you can easily tour the cemetery on one of their self-guided tours.
Who knows, maybe you'll even see a ghost as you stroll through the cemetery.
visiting the 360-degree observation deck is one of the best things to do in Illinois!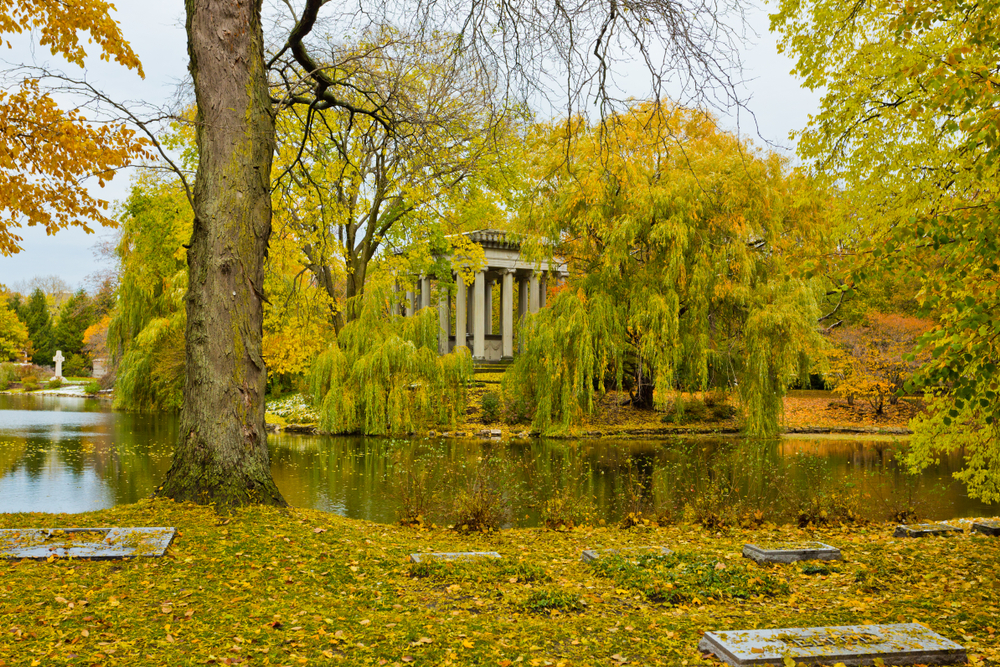 Get Into The Spooky Spirit At 13th Floor Haunted House
The 13th Floor Haunted House is a massive haunted house experience located just outside of Chicago.
This is a fall thing to do in Chicago that is not for the faint of heart. In fact, it's meant to scare you!
It's been called one of the top 5 scariest haunted house attractions in the US, so keep that in mind if you plan to visit.
However, if you like that sort of thing, it can be tons of fun.
Each year, the theme of the haunted house changes.
So, even if you go every year, it's always a new experience.
If you plan to go, consider purchasing your tickets ahead of time. That way you won't have to wait too long before you start the haunted house experience.
If you are planning another trip to Chicago with someone special, this romantic sunset dinner cruise should be on your itinerary.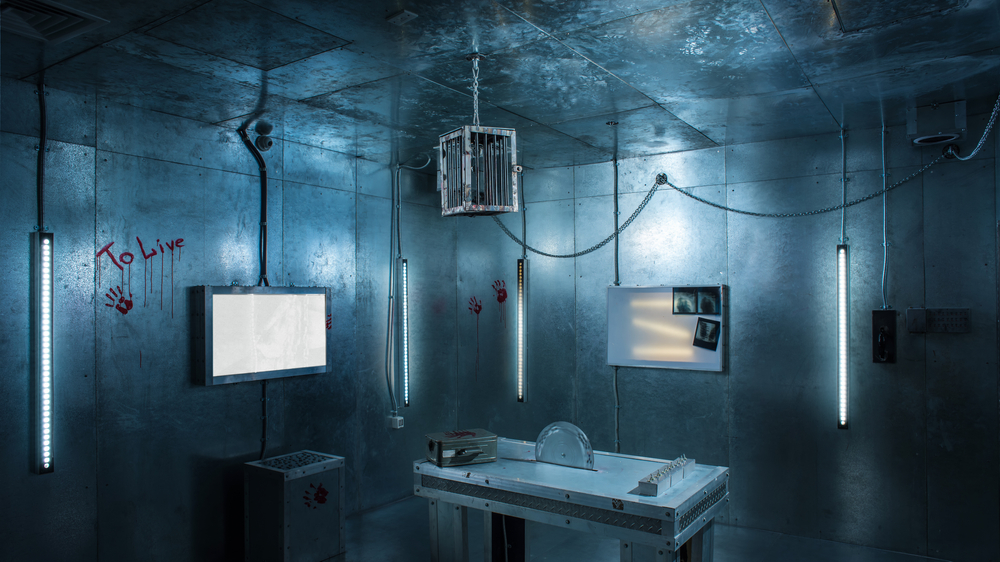 Visit Thorn Creek Woods Nature Preserve During The Fall In Chicago
Just outside of Chicago you'll find the Thorn Creek Woods Nature Preserve.
You'll find the preserve in Park Forest, Illinois, which is about an hour south of Chicago.
So, it's a great day trip from Chicago if you want to see the beautiful colors of fall.
The nature preserve is over 1,000 acres of dense woods and a small creek.
During autumn in Chicago, the fall foliage at the nature preserve is stunning.
There are just under 2 miles of trails to explore and the preserve has a Nature Center as well.
It's easily one of the best places to visit in the fall in Illinois.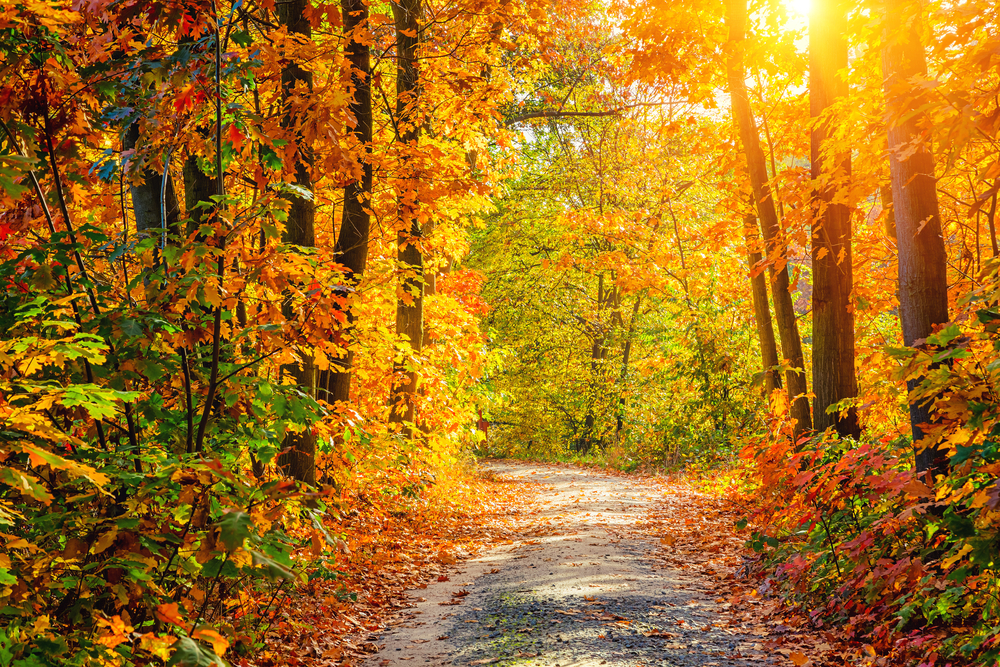 Pick Pumpkins At A Nearby Pumpkin Patch
This fall activity in Chicago is one you'll want to take the whole family to!
There's nothing more fun in the fall than picking your own pumpkins at the pumpkin patch and then taking them home to carve them.
One of the best pumpkin patches near Chicago is at Bengtson's Pumpkin Farm, in Homer Glen, Illinois.
They open up every fall just for the season and are known for their huge pumpkin patch.
At the farm, they also have plenty of family-friendly activities and rides.
There is the barnyard dance cow coaster, the rockin' rabbits ride, the rooster rodeo, and more.
They also have a few different cafes and restaurants where you can find snacks, sandwiches, bbq, and sweets.
Bengston's Pumpkin Farm is a great way to spend a day in the fall in Chicago.
When you visit Chicago, using this Explorer Pass will help you save money.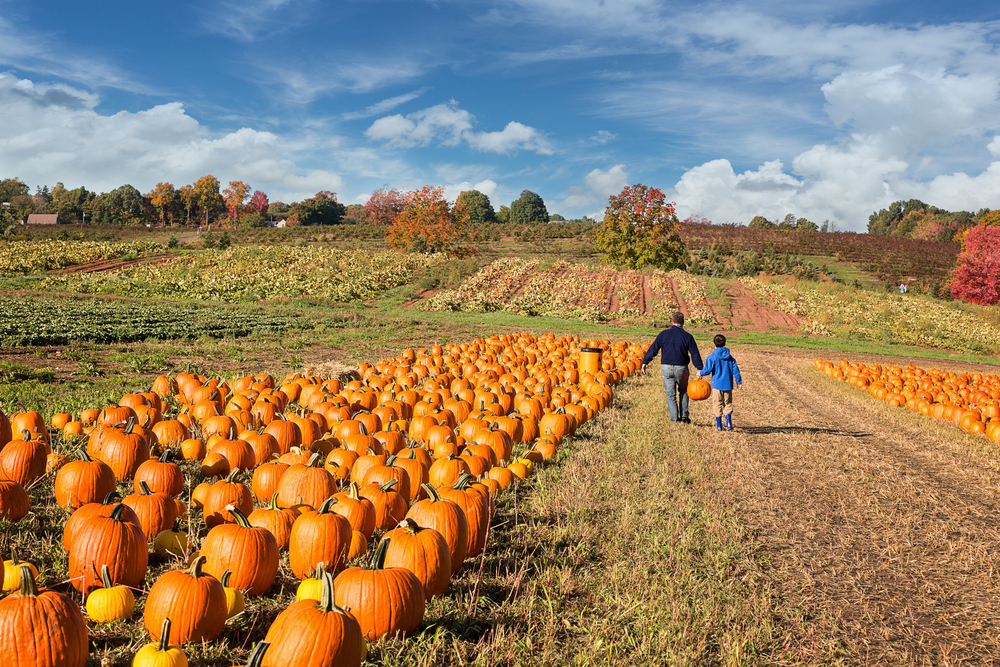 Check Out The Pier Pumpkin Lights At The Navy Pier
For the past few years, over 1,000 pumpkins have decorated the Navy Pier during the fall. This is one of the cool places to stay in Chicago if you need accommodations!
This fun fall event in Chicago lasts all October, so you'll have plenty of opportunities to see the pumpkins.
The Pier Pumpkin Lights consists of over 1,000 jack-o-lanterns, giant skeletons, and other fun autumn decorations.
It's part of the pier-wide Halloween celebration.
While the Pier Pumpkin Lights have become popular, especially on Instagram, the entire Navy Pier is decorated every October.
So, you'll get to see plenty of fun fall decorations at the Navy Pier, but the pumpkin lights might just be the best.
This would make such a fun date night in Chicago!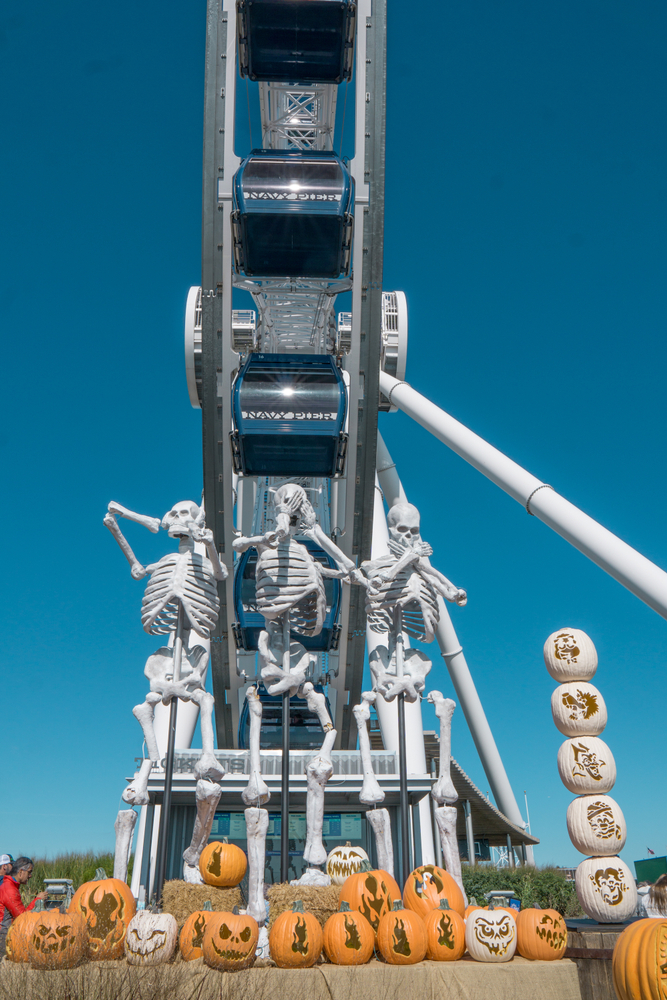 Take The Fall Foliage Walking Tour At The Morton Arboretum
One of the best ways to experience fall leaf colors in Chicago in the fall is at the Morton Arboretum.
Every year, the Morton Arboretum hosts the Fall Foliage Walking Tour.
It typically takes place in late October, when the colors of fall are at their peak in Chicago.
This is a ticketed event, and you'll want to purchase your ticket ahead of time. Especially because this is an extremely popular thing to do in Chicago in the fall.
The tour itself is around 2 hours long and is guided by a park ranger who will give you a history of the arboretum and you'll learn all about autumn leaves.
However, the Morton Arboretum is open all fall.
So, if you can't make the Fall Foliage Walking Tour, you can still just walk through the beautiful fall foliage by yourself.
You can see great Chicago fall foliage on this 1.5-hour architectural river cruise.
Adults Will Have Tons Of Fun At The Haunted Halloween Ball
The Haunted Halloween Ball is a massive costume party.
Every year, for the past couple of years, this huge costume party has taken place in a gorgeous hotel in downtown Chicago.
The party takes place on Halloween Night. So, you could go to the Haunted Halsted Halloween Parade before heading to the Haunted Halloween Ball in Chicago.
However, it is an adults-only party, and you have to be over 21 to enter.
Early bird admission starts at $20 per person if you buy tickets before the fall season. As the party gets closer, the price of admission does go up.
So, if you want to experience this huge Halloween costume ball, consider purchasing tickets early.
This Chicago City All-Inclusive Pass has 25 attractions to help you save money and have a ton of fun!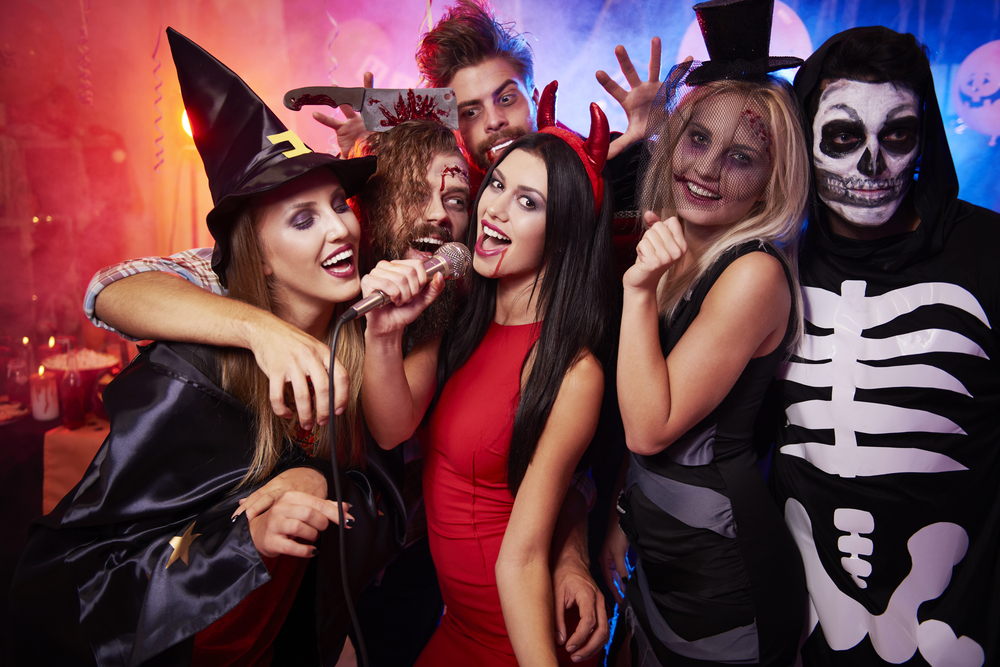 Take The Family Apple Picking During Autumn In Chicago
Autumn is when many varieties of apples are ready to be picked.
Because of that, apple picking has become a popular autumn activity.
There are a few places near Chicago where you can go apple picking.
For most of the apple orchards, you'll have to leave the city.
Many of the orchards are around an hour and a half away from the city, which isn't too far.
The Prairie Sky Orchard is an apple orchard outside of Chicago that grows 15 different varieties of apples.
For a group of up to 4 people, you can pick about 10 pounds of apples! So, you'll be set for making apple pies and apple butter for the fall!
Your peck of apples is your admission price, and it's a great deal. Plus, it's a really fun fall thing to do near Chicago.
This Chicago night tour with skyline cruise and Willis Tower entry sounds like a lot of fun!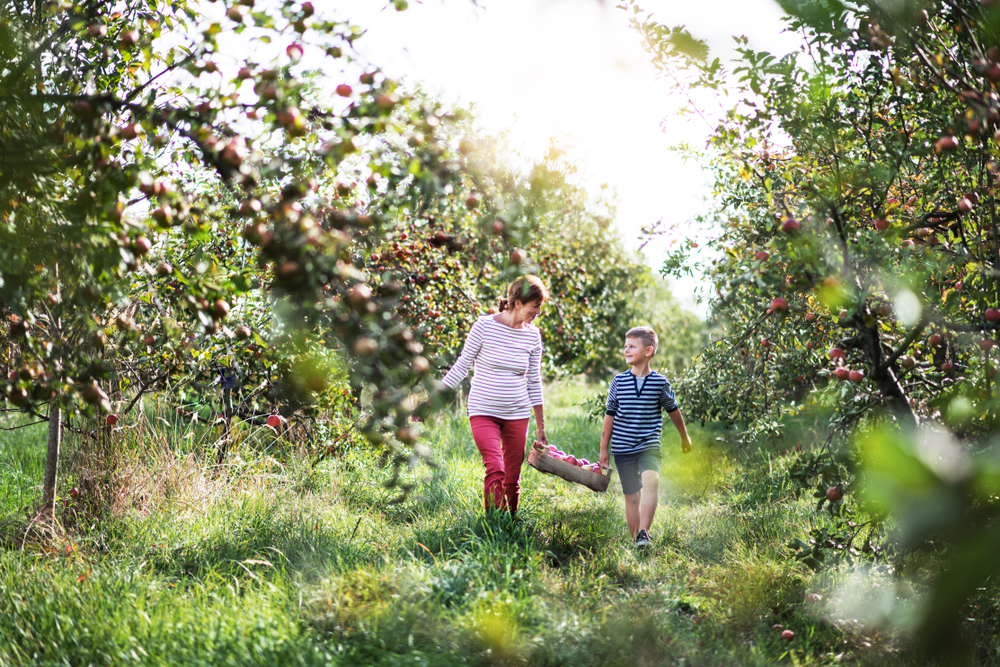 Stop By Jack's Pumpkin Pop-Up
Jack's Pumpkin Pop-Up is a huge fall festival that takes place on Goose Island, in downtown Chicago, every year.
The festival is located on over 2 acres, so it's not a small fall festival.
At Jack's, you'll find Chicago's largest corn maze, carnival games, food and drinks, and a pumpkin patch.
You'll be able to start enjoying Jack's Pumpkin Pop-Up at the end of September every year.
The festival lasts all throughout the month of October.
There is an admission fee for the festival and the price changes based on your age group.
However, it is totally worth it as this is one of the best fall events in Chicago!
This Chicago Food Walking Tour with Tastings sounds delicious.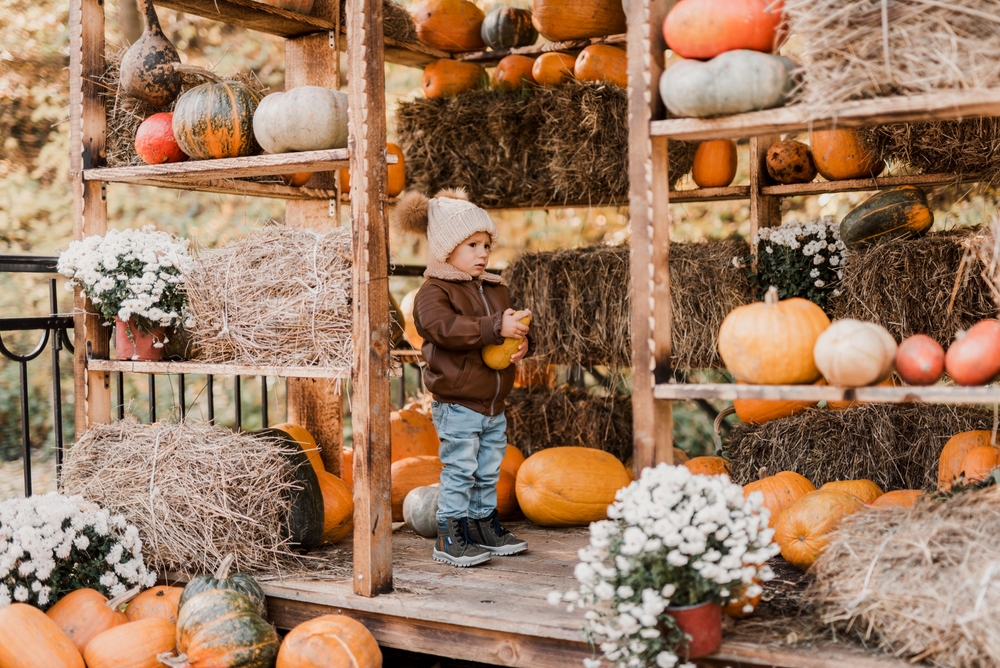 Go On A Ghost Tour
While you're exploring Chicago fall activities, consider taking a ghost tour.
Like most major cities, Chicago has plenty of buildings and homes that are supposedly haunted.
When you add in Chicago's history of being a Mob city, you get some pretty interesting ghost tours.
There are a few different companies that offer ghost tours in Chicago.
Most of them are walking tours, but some tour companies do have a bus they use to drive through the city.
Ghost tours are particularly popular during the fall months, so if you want to go on one, make sure to book it in advance.
This Chicago Gangster & Ghost 2-Hour Walking Tour could be really scary!
Chicago is one of the best places to visit in the Midwest.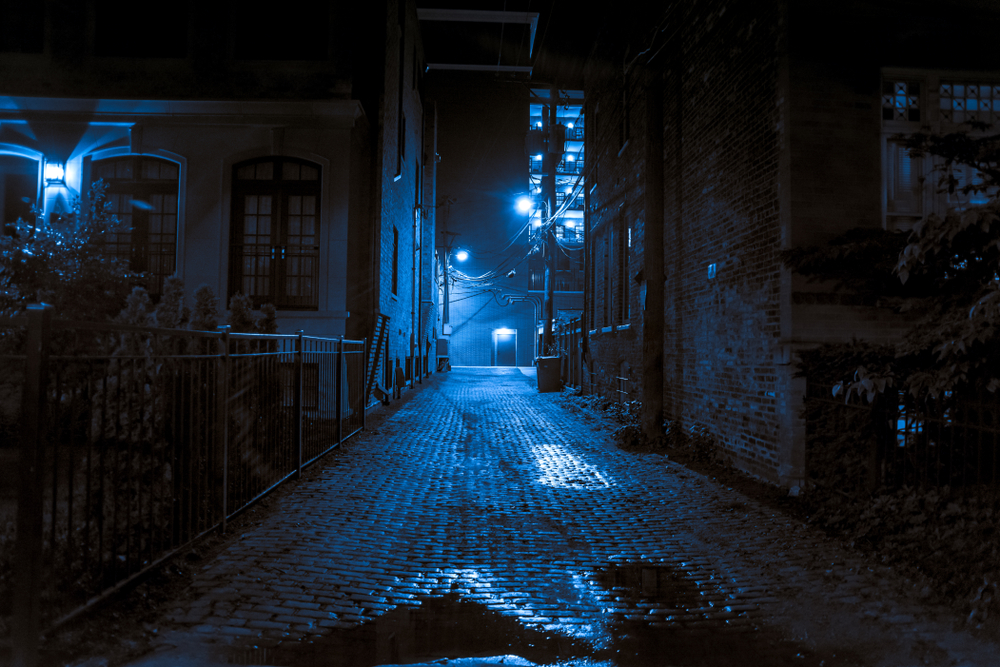 Experience Fall In Chicago At The Chicago Botanic Garden
One of the best places to enjoy the fall in Chicago is at the Chicago Botanic Garden.
The Chicago Botanic Garden is just outside of the city, in Glencoe Illinois.
However, it's not a far drive at all. So it's absolutely worth leaving the city to stroll through the gardens.
Along with all the fall foliage that you'll get to see, the Botanic Garden also hosts a number of activities.
They have a fall bulb sale, classes where you'll learn about planting in the fall, and an area known as the Autumn Walk.
As the autumn season gets closer, the Chicago Botanic Garden adds more events to its fall event schedule.
Even if you just go for a walk, it's a great fall attraction near Chicago.
Check out this Downtown Chicago Secrets Walking Tour.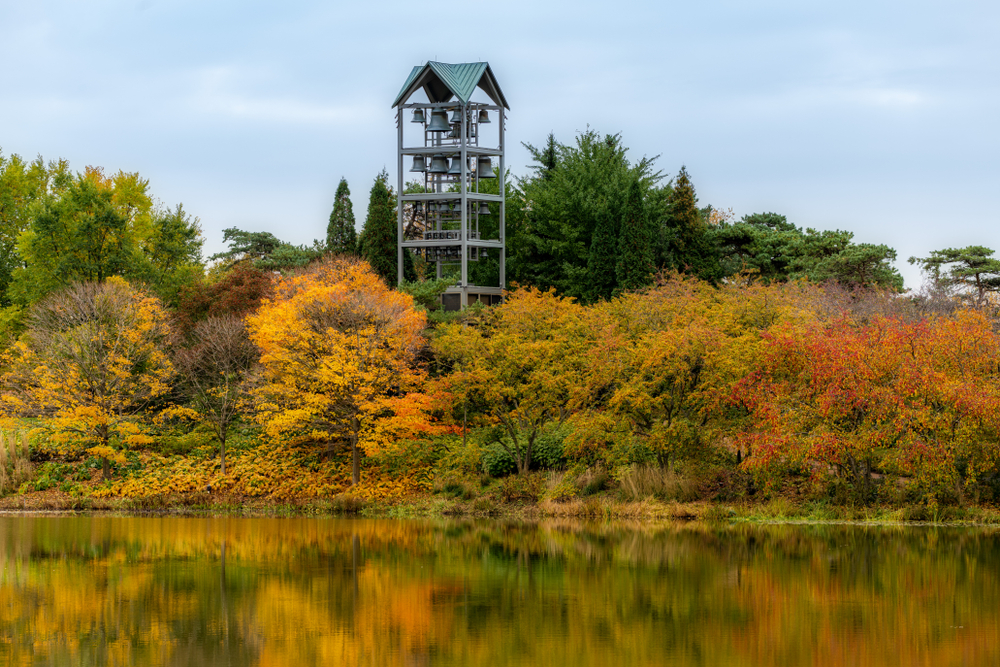 Packing List When Visiting Chicago In The Fall
If you are searching, here are some tips on how to pack lightly when packing to go experience autumn in Chicago.
A concealed travel pouch may be one of the most important items you bring along when searching for places to experience fall in Chicago.
It is always important to protect your personal information. Identity thieves are everywhere.
This unisex RFID blocking concealed travel pouch is lightweight and comes in several colors. It has lots of organization to give you peace of mind.
If you have a pouch already that does not come with the RFID protection, as I do, these RFID sleeves are the perfect solution.
This configuration comes with enough credit card sleeves that the entire family would be protected. They are slim too, so they will easily fit into your pouch or wallet.
If you are planning on taking a lot of pictures with your phone you will definitely want to consider an external charging battery. This Anker high-speed phone charging battery is the exact one I carry with me on all of my trips.
It can be used on a variety of phones, not just an iPhone like I have. And wow is it fast!
I like that it holds its charging capabilities for several uses so I do not have to worry about it while out and about, and if I forget to recharge it at night, it will still be good to go the next day.
My daughter gifted me with this FugeTek selfie stick and tripod setup for my birthday. I absolutely love it! It is made of lightweight aluminum and is so easy to use.
It has Bluetooth connectivity and is a breeze to use for taking selfies at tall the fall activities in Chicago.
Hydration is so important when traveling. You want to remain hydrated throughout your travels to support your immune system which in turn will be stronger to fight off any germs you will encounter during your travels.
You will want to bring your own refillable water bottle with you.
I never leave home on a trip without my Bobble filtration bottle. The 18.5-ounce size is perfect for hiking and it fits nicely in the pocket of a backpack.
When filled with water, it is not too heavy to carry. And the charcoal filter ensures fresh clean water whenever you fill the Bobble.
Perhaps you are traveling a long distance and packing space is a premium in your suitcase, or in your car.
Then this set of collapsible silicone foldable water bottles would work well for you. Would not take up much space at all.
You will want a backpack or daypack with you to store snacks, your water bottle, phone, extra clothes, etc.. then this foldable water-resistant backpack would be great.
There are so many great ways to experience the fall in Chicago. It is one of the most vibrant Midwest cities to explore! And there are so many award-winning breweries in Chicago to explore!
Whether you enjoy fun festivals, haunted houses, or apple picking and pumpkin patches, Chicago in the fall is full of fun activities.
Have you ever been to Chicago in the fall?
If so, I'd love to hear about your favorite fall things to do in Chicago!