Fall in North Dakota is a beautiful time to enjoy bright foliage and fun seasonal activities!
As the temperature cools and leaves begin to change, North Dakota is a fantastic place to explore. Parks become magical with autumn colors and small towns go all out with fall festivals.
A North Dakota fall means celebrating the end of the harvest season, watching football, getting outdoors, and enjoying all the traditional fall activities like hay rides and pumpkin patches.
Make sure to check the fall foliage map before you plan your trip to see when and where the best North Dakota colors will be. Put on a scarf, grab a pumpkin spice latte, and get ready for a North Dakota fall road trip!
Here are some of the best things to do in North Dakota in the fall!
Fall in North Dakota: Best Fall Foliage + Activities
Explore Theodore Roosevelt National Park
Theodore Roosevelt National Park is one of the best places for hiking and fall foliage in North Dakota. The trees along the river turn bright colors and stand out against the rugged badlands.
As you drive the scenic roads, you will spot more than fall leaves. Keep your eyes open for bison, deer, antelope, prairie dogs, and eagles.
You can also explore one of the cutest small towns in North Dakota. Medora is nestled among nature with many museums and historic sites. It is one of the prettiest best places to see fall colors in North Dakota.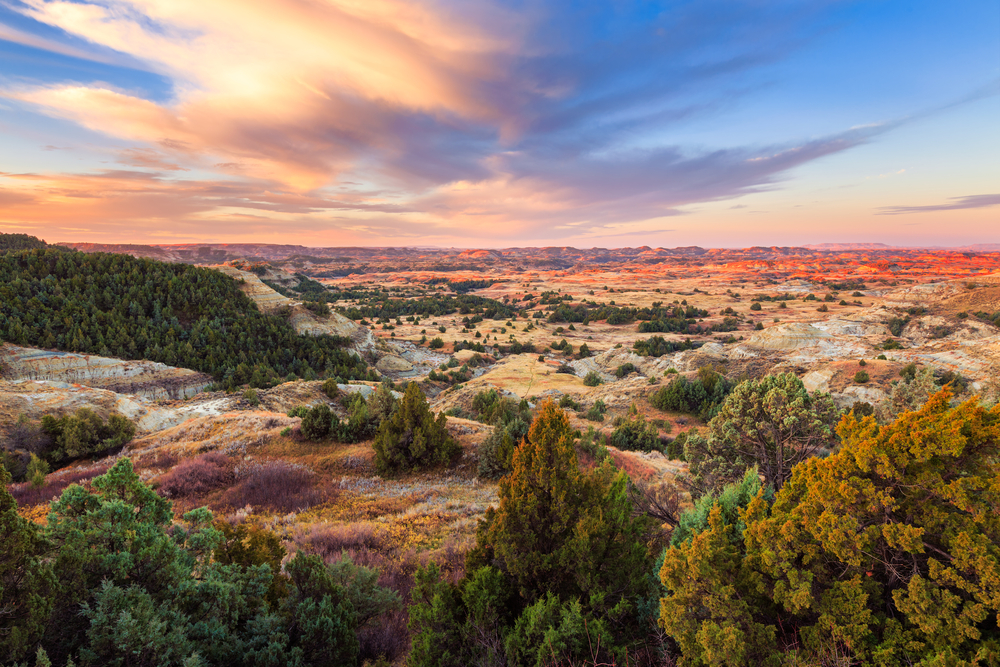 Stroll the International Peace Garden
The International Peace Garden is found near Dunseith at the border between the U.S. and Manitoba, Canada. It celebrates peace and friendship between the countries.
In fall in North Dakota, the formal gardens and forests become fiery with bright colors. This is a great time to explore everything the garden has to offer from hiking and biking trails to the peace chapel.
There are indoor gardens as well that stay lush year round. Make sure to bring your passport or driver's license with your birth certificate if you want to cross onto the Canadian side.
Please research the International Covid regulations between the USA and Canada as well.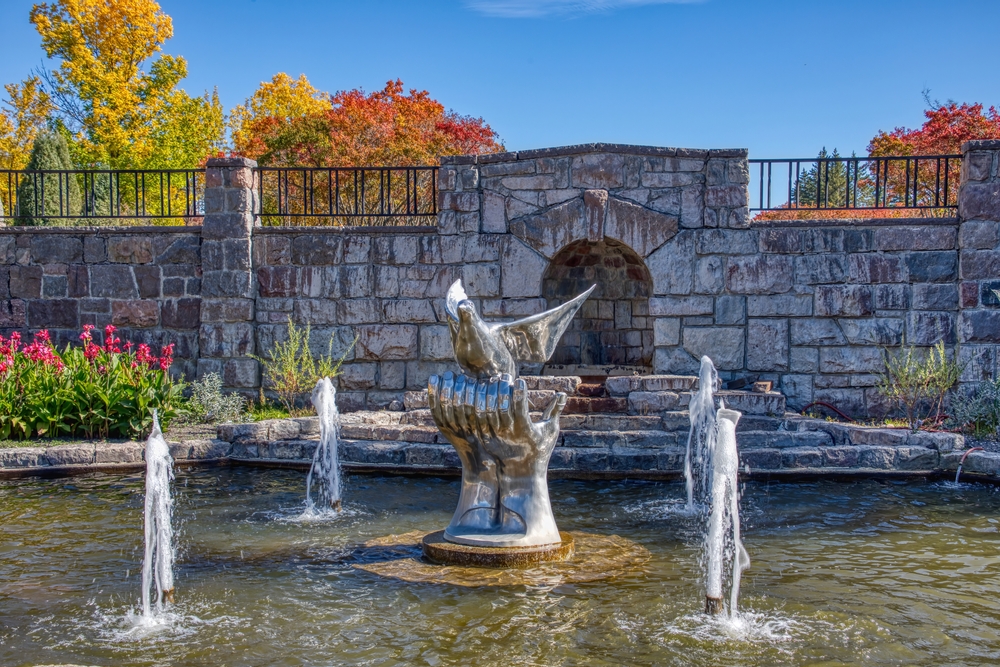 Check Out Fort Abraham Lincoln State Park
Fort Abraham Lincoln State Park is one of the many North Dakota state parks worth visiting in the fall. Established in 1907, this is the oldest state park in North Dakota and is found just outside of Bismarck.
After stopping by the visitor's center, walk through the reconstructed On-A-Slant Village where the Mandan people once lived in Earthlodges.
Fort Abraham Lincoln was established in the 1870s and was one of the most important forts in the Great Plains. General George Custer was the first commander here.
Take a tour of the reconstructed buildings to learn what life was like here in the 1800s. Admire the rolling prairie shining golden in the autumn light.
Some of the best cabins in North Dakota are in this area of the state.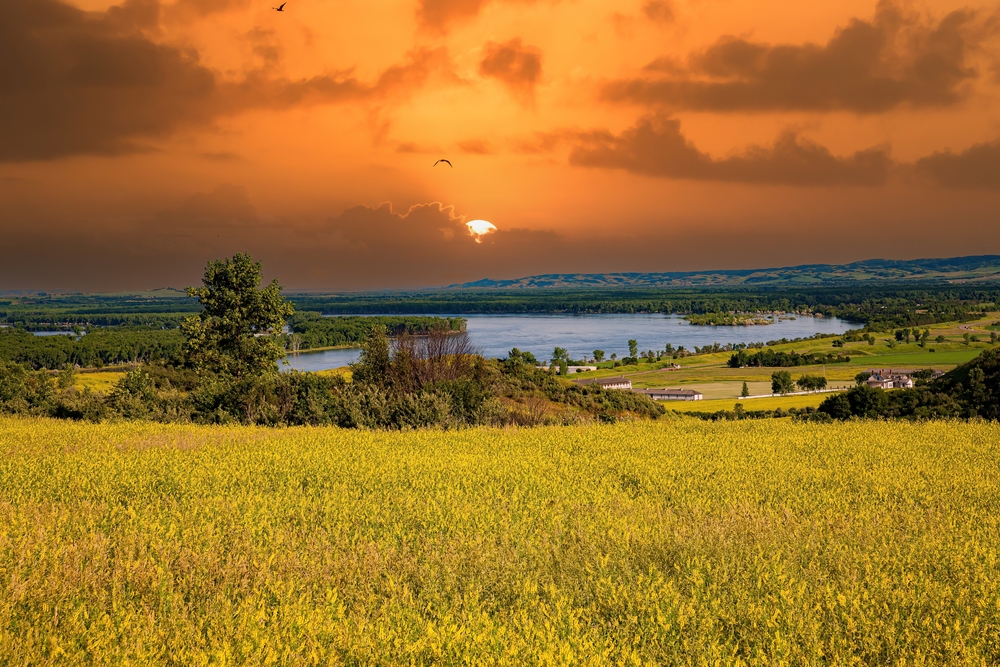 Soak in the Fall Colors of Denbigh Forest During Fall In North Dakota
If leaf peeping is on your list of favorite North Dakota autumn activities, then you should head to the Denbigh Experimental Forest.
This man-made forest was created in the 1930s as a way to see what trees could survive in North Dakota to help during the Dust Bowl. Over 40 tree species were planted. It has since become a recreation area.
The Denbigh Trail is a 3-mile loop that shows off the fall color palette created by the mix of trees. This is a fantastic place for birdwatching since over 200 species have been recorded here.
Native prairie is being restored here as well. Butterflies and wildflowers are abundant if you visit in the spring.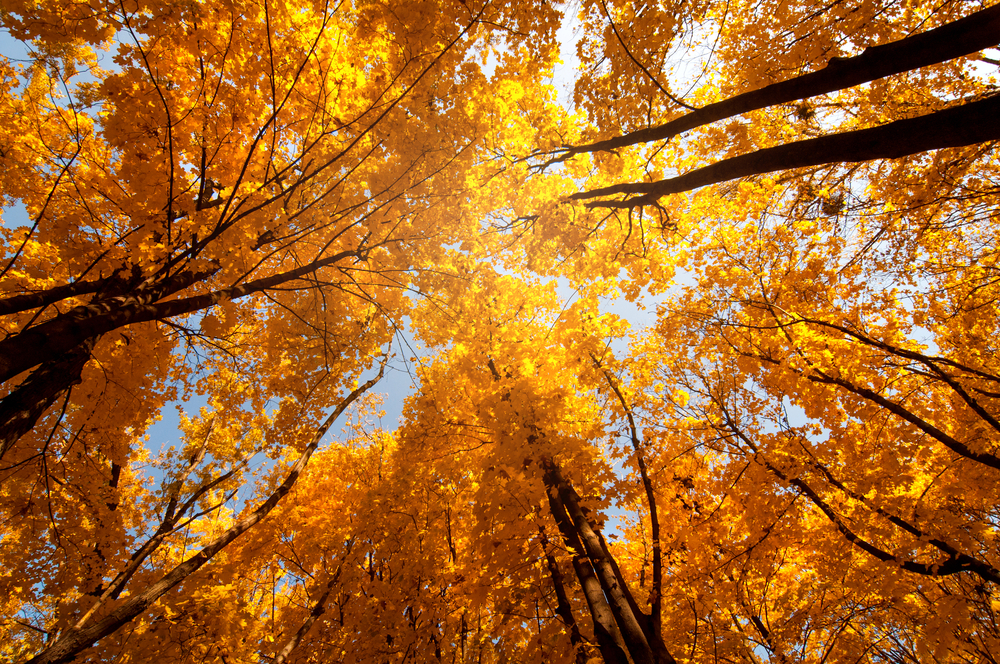 Hike the Pembina Gorge During Fall In North Dakota
The Pembina Gorge State Recreation Area should be on the top of your list of North Dakota fall attractions! North Dakota is not known for its trees, but this is one place to find them.
The Pembina River Gorge is made up of wetlands, cliffs, and prairies all surrounded by the largest continuous, undisturbed forest in North Dakota. If you want the best fall foliage in North Dakota, this is where you should go!
This is one of the best places for hiking in North Dakota. There are over 30 miles of trails for hiking, mountain biking, and horseback riding. ATVs are allowed as well. You can also go kayaking in the river.
No matter what you do, though, do not forget your camera so you can capture the magic of the fall in North Dakota.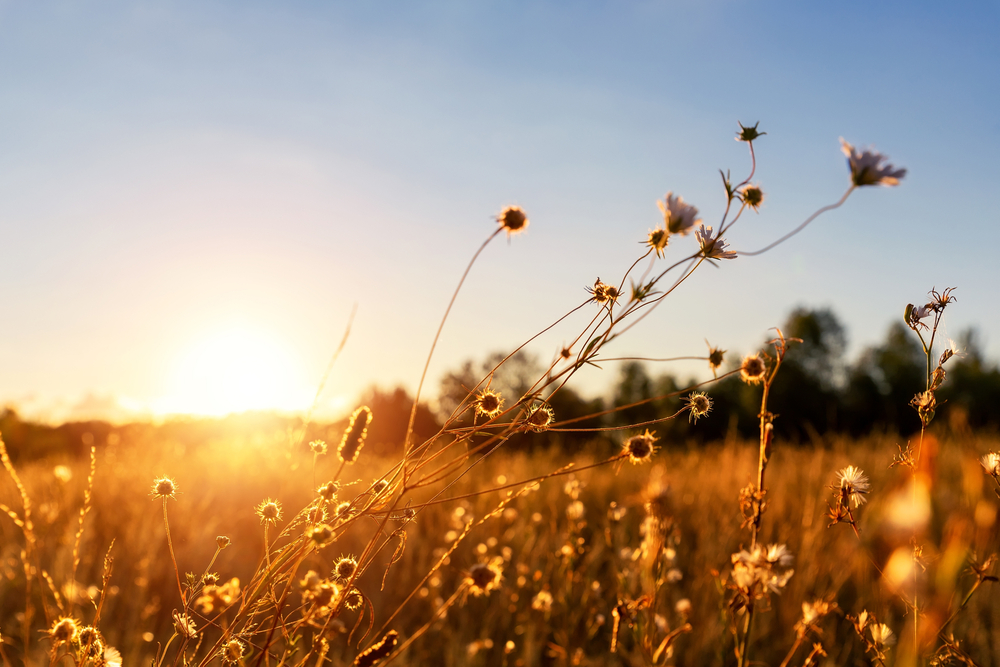 Have Fun During Fall in Fargo
One of the most popular North Dakota fall events is Fall in Fargo held at Rheault Farm. There are fun family activities for kids of all ages. Make a trip here a fall family tradition!
Free things to do include a straw bale maze, a farm animal petting zoo, and carnival games. There are also clowns. Take a photo in front of the decorated barn to share with friends.
If you purchase the Activity Pass, there is even more fun to be had. This lets you enjoy the barrel train, horse-drawn carriage rides, and art projects like decorating a mini pumpkin.
There is also a pumpkin patch here so you can pick out more pumpkins for carving or baking. Fall in Fargo takes place the last two weekends of September and is one of the best things to do in Fargo, ND.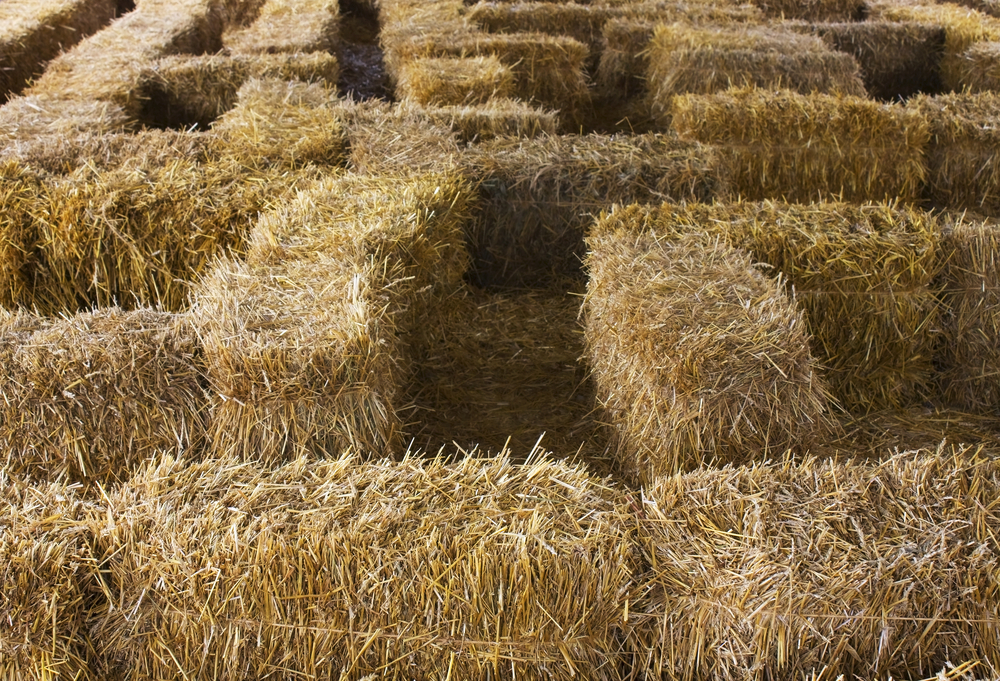 Make Memories at Papa's Pumpkin Patch
Papa's Pumpkin Patch in Bismarck is one of the best fall attractions in North Dakota. It is a huge property full of activities that will keep the kids entertained for hours.
After picking out some pumpkins to bring home, you can grab some tasty snacks like pumpkin cookies, pumpkin pie, or a hot drink to warm you up in the crisp North Dakota air.
Let the kids burn off their energy by navigating a hale bale maze, flying on a zip line, firing the pumpkin cannon, or playing in the corn crib. They will also love pony rides, Sebastian's Train Ride, or Grandpa Al's Horse-Drawn Hayrides.
There are also awesome photo ops here including the 15-foot tall Great Pumpkin's Chair and Billy Bob the Cornstalk Horse.
Papa's Pumpkin Patch has a general admission fee plus some attractions cost extra. Give your kids a few dollars so they can pick what they want to do and learn some fiscal responsibility.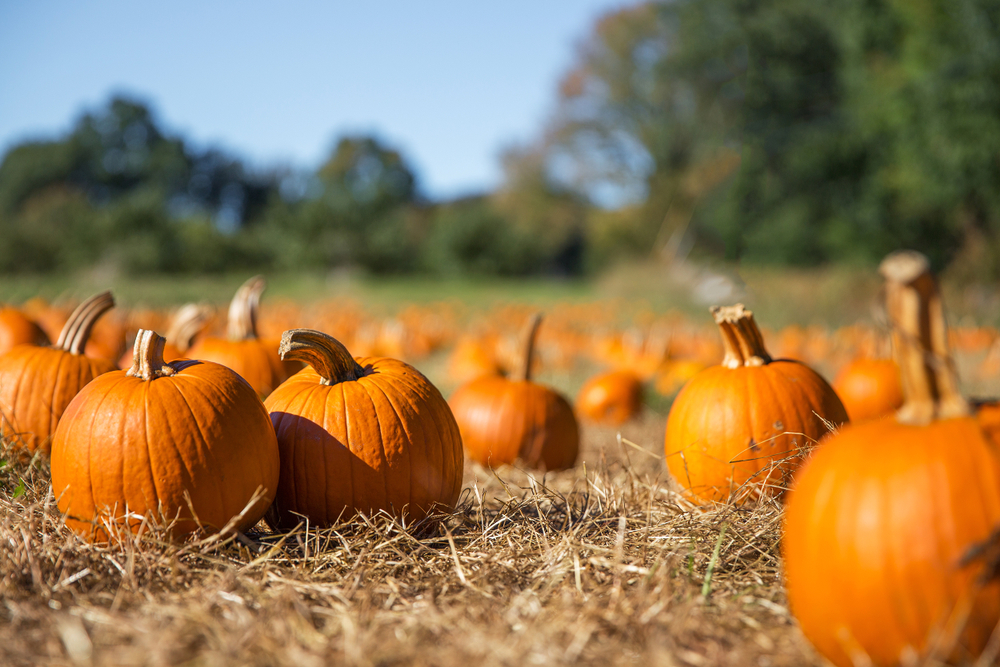 Drive The Killdeer Mountain Four Bears Scenic Byway
If you are looking for a gorgeous fall drive in North Dakota, then the Killdeer Mountain Four Bears Scenic Byway in the western part of the state is for you.
This 64-mile route provides a pretty sampling of North Dakota's diverse landscape. You will drive by many state parks and historic sites as well as the best places to see fall foliage.
Stop in the Crow Flies High State Recreation Area where there are panoramic views of the Four Bears Memorial Bridge and Lake Sakakawea. With North Dakota fall colors, it is even better!
You could not ask for a better thing to do during fall in North Dakota!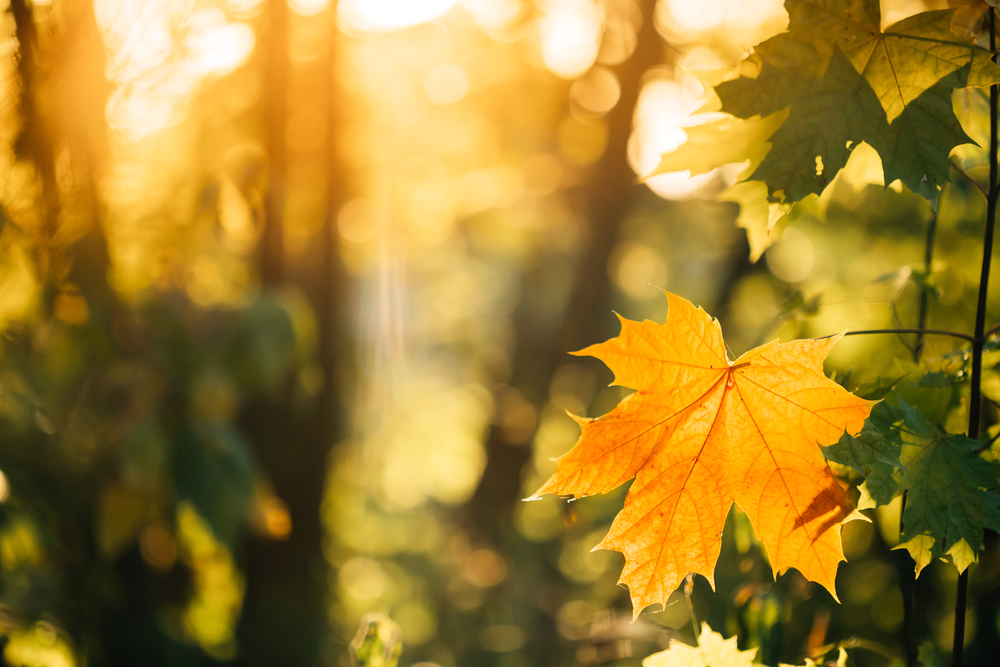 Shop at the Pride of Dakota Harvest Showcase
The Pride of Dakota Harvest Showcase takes place in Dickinson in September and in Minot in October. This is a huge North Dakota fall activity where vendors display their produce, art, goods, and more.
The Pride of Dakota is a collection of over 500 local North Dakota businesses. The purpose of the group is to support small businesses.
The showcase is full of booths where you can buy pretty much anything you could imagine. Pick up food, alcohol, clothes, art, candles, books, personal care products, and so much more!
There are also Holiday Showcases in November and December in Grand Forks, Bismarck, and Fargo. This is a great place to do Christmas shopping while supporting small businesses.
Party Like a Viking at Norsk Hostfest
Norsk Hostfest is one of the best fall events in North Dakota. Held in Minot, this is the largest Scandinavian festival in North America. It is all about celebrating Nordic culture.
There are a ton of fun activities for the whole family. You will have the chance to sample traditional Scandinavian food, listen to live music, and shop for handcrafted goods at the International Marketplace.
Kids will love visiting the Viking Village, seeing people dressed as Scandinavian creatures, and watching cool live demonstrations. Visit the Nordic Kitchen to learn some Scandinavian recipes.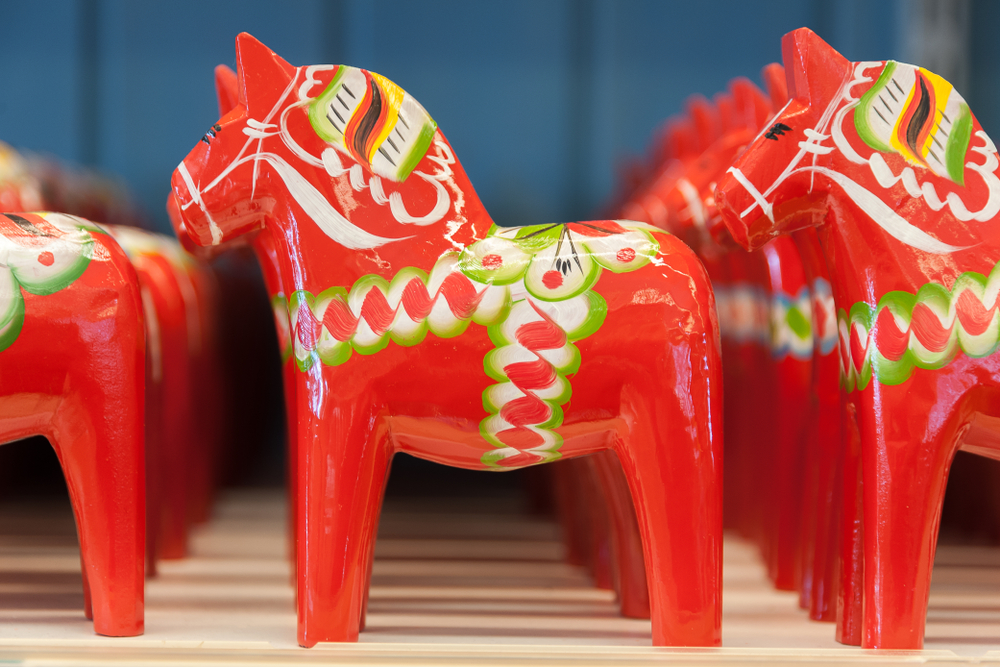 Celebrate Uffda Day
Uffda Day is another Scandinavian fall festival in North Dakota. It takes place on the first Sunday in October in Rutland. This event celebrates the town's Scandinavian heritage.
There are craft vendors and demonstrations, a car show, a parade, jump houses, and a quilt display. You will love the small-town feel of this fun fall festival.
There are many yummy traditional Scandinavian foods to try such as rommegrot, abelskievers, lefse, krumkake, and sandbakkel. There is also a wine and beer tasting.
While in Rutland, you can also visit the Rutland Depot Museum and the Pioneer House and School House.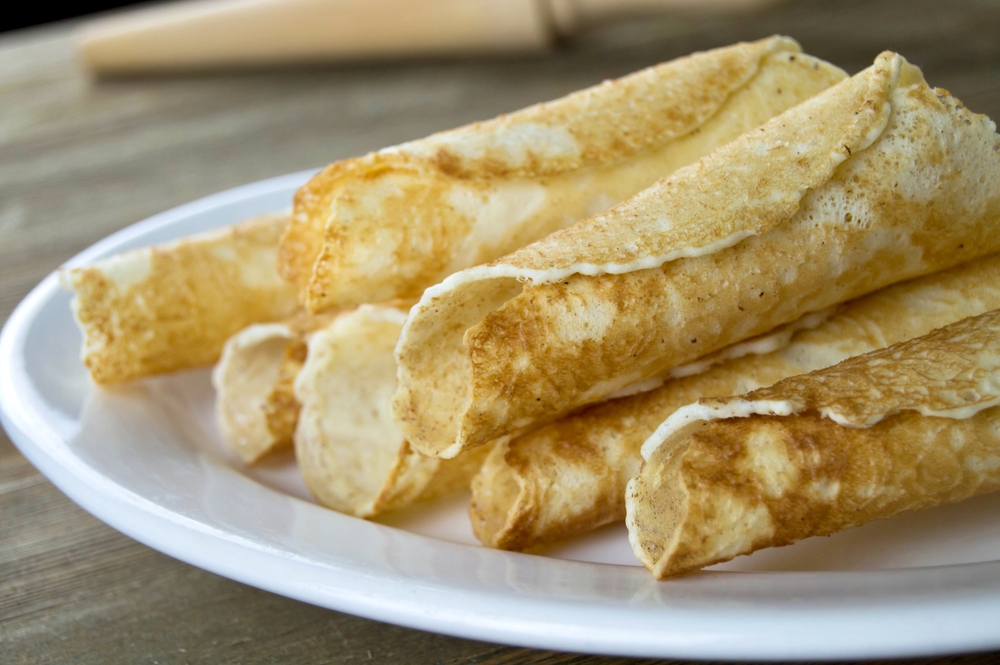 Leaf Peep at Turtle River State Park
In fall, the leaves of Turtle River State Park turn golden. The trees mixed with the river views create a pretty scene during fall in North Dakota.
There are more than 12 miles of trails perfect for wildlife viewing and photography. Camping, picnicking, and mountain biking are popular activities too.
In October, the Fall Luminary Walk is a great time to explore the park in the evening. The trails are lit up and there is a fire to keep you warm. You can get refreshments at the Woodland Lodge.
This event is free and is one of the best places to see colorful fall leaves in North Dakota.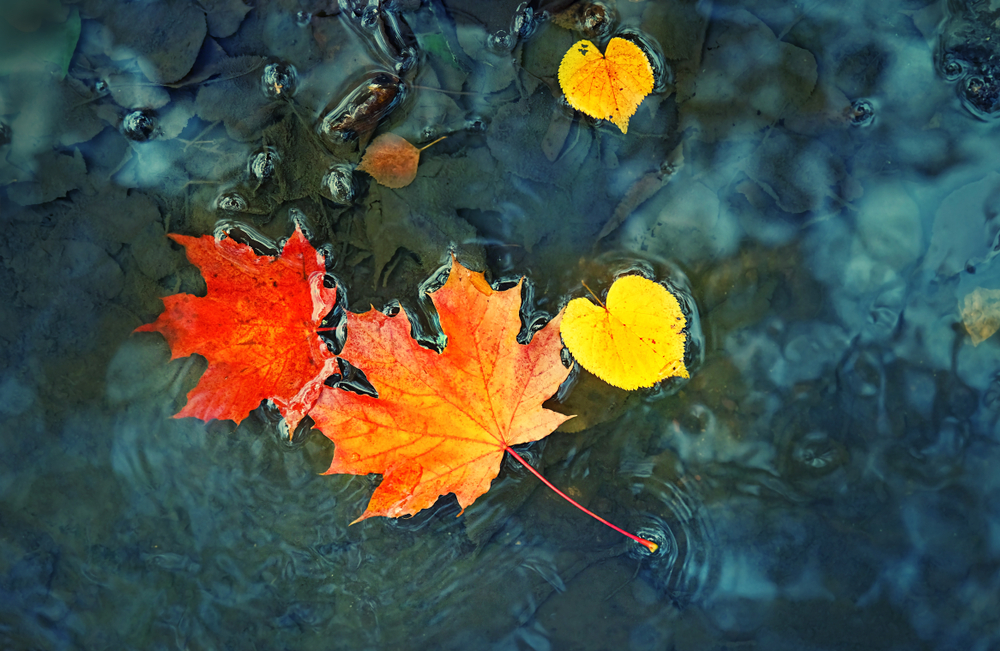 Explore Gunlogson State Nature Preserve
The Gunlogson State Nature Preserve is a 200-acre section of the Icelandic State Park. It is a pretty place to explore any time of the year but is one of the best fall activities in North Dakota.
The 3-mile trail system will bring you views of the Tongue River and wetlands and woodlands. It is a tranquil place to soak up the beautiful fall atmosphere.
One cool thing about this nature preserve is the amount of flora and fauna found here that is rare in North Dakota.
There are dozens of birds, fish, ferns, sedges, and more that are hard to see elsewhere in the state. Birdwatchers, do not forget your binoculars! Listen for the tapping of a pileated woodpecker.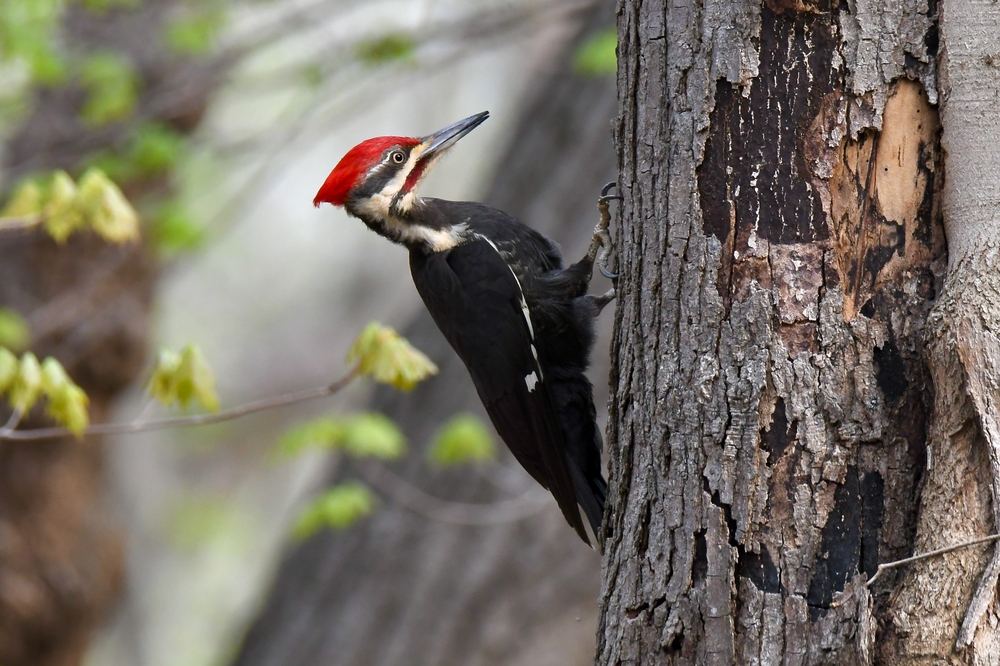 Visit Lake Metigoshe State Park
Found in the Turtle Mountains, Lake Metigoshe State Park is a great place to visit in North Dakota during the fall. It is one of the best places in the state to view colorful autumn foliage.
The name of the lake comes from the Chippewa phrase "Metigoshe Washegum" which means "clear water lake surrounded by oak trees." Doesn't that paint a pretty picture?
In fall, those oaks change color to add even more magic to the landscape. Have fun picnicking, kayaking, and hiking. It is also one of the best places for camping in North Dakota.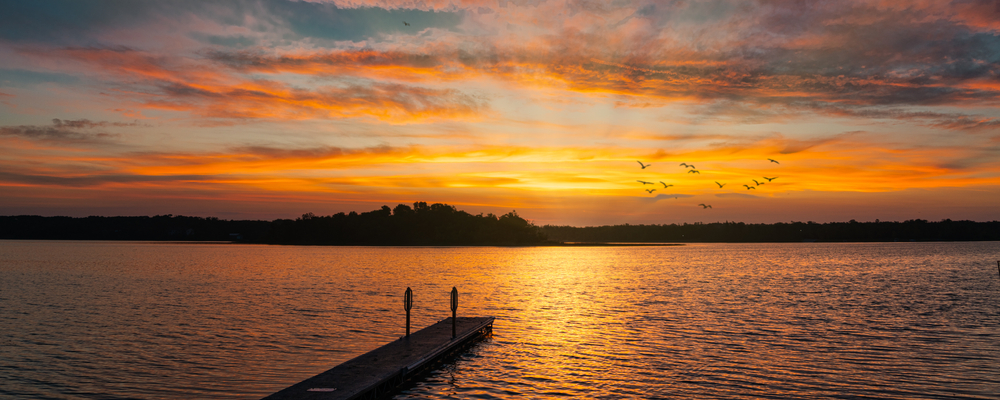 Check Out Fort Ransom State Park
One last state park in North Dakota to check out in the fall is Fort Ransom State Park. Found in the Sheyenne River Valley, this park has some of the best North Dakota colors in autumn.
The historic farmstead looks picturesque with the colorful fall leaves in North Dakota. Head out on one of the many trails, which add up to over 20 miles.
You will see the Sheyenne River and enjoy views from overlooks as you venture through the woods and meadows. Keep an eye open for wildlife such as hawks, turkeys, rabbits, and deer.
Sodbuster Days takes place in September and centers on pioneer life. This is also one of the best places for camping in North Dakota.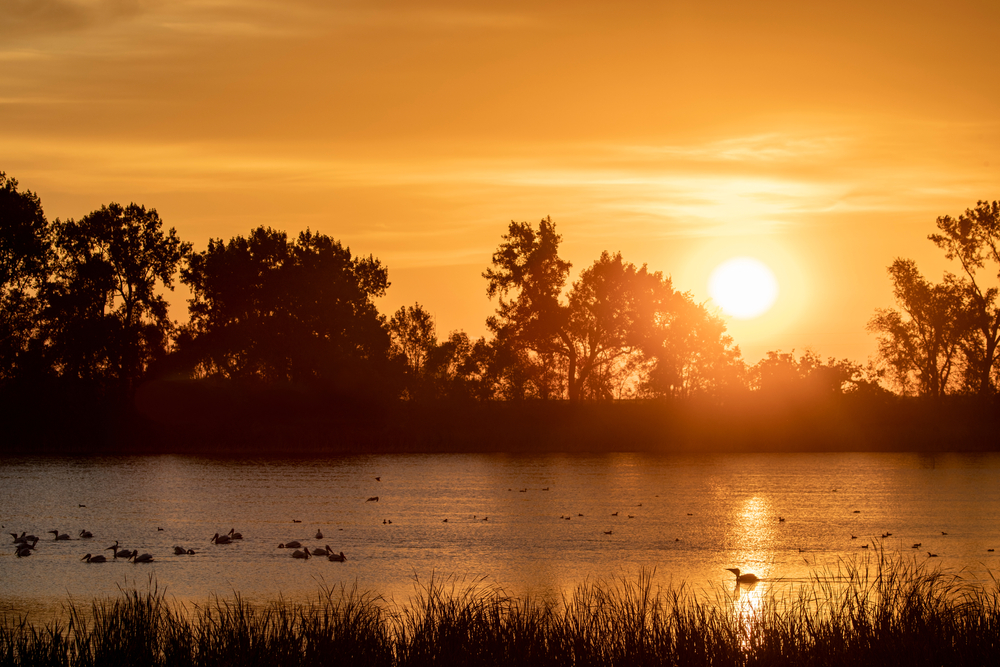 Packing List When Visiting North Dakota In Fall
If you are searching, here are some tips on how to pack lightly when packing to experience fall in North Dakota.
A concealed travel pouch may be one of the most important items you bring along when experiencing North Dakota activities in autumn.
It is always important to protect your personal information. Identity thieves are everywhere.
This unisex RFID blocking concealed travel pouch is lightweight and comes in several colors. It has lots of organization to give you peace of mind.
If you have a pouch already that does not come with the RFID protection, as I do, these RFID sleeves are the perfect solution.
This configuration comes with enough credit card sleeves that the entire family would be protected. They are slim too, so they will easily fit into your pouch or wallet.
If you are planning on taking a lot of pictures with your phone you will definitely want to consider an external charging battery. This Anker high-speed phone charging battery is the exact one I carry with me on all of my trips.
It can be used on a variety of phones, not just an iPhone like I have. And wow is it fast!
I like that it holds its charging capabilities for several uses so I do not have to worry about it while out and about, and if I forget to recharge it at night, it will still be good to go the next day.
My daughter gifted me with this FugeTek selfie stick and tripod setup for my birthday. I absolutely love it! It is made of lightweight aluminum and is so easy to use.
It has Bluetooth connectivity and is a breeze to use for taking selfies when seeing the beautiful fall North Dakota scenery.
Hydration is so important when traveling. You want to remain hydrated throughout your travels to support your immune system which in turn will be stronger to fight off any germs you will encounter during your travels.
You will want to bring your own refillable water bottle with you.
I never leave home on a trip without my Bobble filtration bottle. The 18.5-ounce size is perfect for hiking and it fits nicely in the pocket of a backpack.
When filled with water, it is not too heavy to carry. And the charcoal filter ensures fresh clean water whenever you fill the Bobble.
Perhaps you are traveling a long distance and packing space is a premium in your suitcase, or in your car.
Then this set of collapsible silicone foldable water bottles would work well for you. Would not take up much space at all.
You will want a backpack or daypack with you to store snacks, your water bottle, phone, extra clothes, etc.. then this foldable water-resistant backpack would be great.
North Dakota might not be known for having the best fall colors in the USA and the fall season might be shorter than in other states, but it is still a great place to visit in the autumn.
The forests turn red and orange while the prairies are rolling hills of gold. Autumn in North Dakota is a great time to explore the state if you want cooler temps and seasonal attractions.