Thinking about visiting one of the state parks in North Dakota but are not sure which one?
You are in the right place. In this article, I will walk you through ND state parks and tell you everything you need so you can choose the right park for you.
North Dakota is a surprising state with lots to offer especially for those who love the great outdoors.
There is so much to see and do in North Dakota and a trip to a scenic state park should be top of your list.
The beauty of North Dakota is ever-present in ND parks. Whether you love history, culture, nature, wildlife, or water activities the state parks in North Dakota have you covered.
From the Missouri River to the golden prairies and the Badlands there really is an array of beautiful scenery and adventures to be had here.
Expect sparkling lakes, jaw-dropping vistas, and sites of historic importance. North Dakota really has a story to tell.
Camping in North Dakota state parks is also a real added extra. Some of the camping here is so primitive you might not see a soul for days.
North Dakota is a state for the free, for the adventurous, and for those who like things a little quieter.
So are you ready to be introduced to the North Dakota state parks? There are 13 state parks and I have included them all in this list. They all offer something different so I feel all are worth a mention.
Oh, and I've also included at the end one national park, yeah I know that's cheating but honestly, it's such a brilliant place I just had to add it in for you as a bonus.
Grab a seat and let me walk you through these wonderful ND parks and one national park so you can decide which is the best to visit.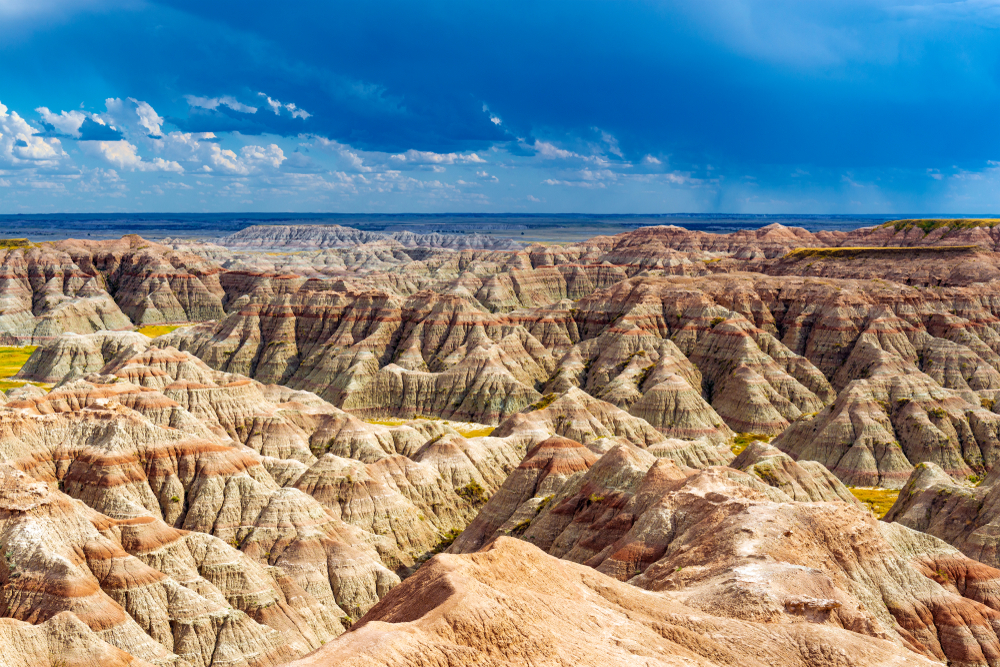 13 Best State Parks In North Dakota For Your Bucket List
Relax At Beaver Lake State Park
If you are after a state park in North Dakota that's relaxing, quiet, and often secluded Beaver Lake State Park is for you. Here you will find a beautiful lake nestled in gently rolling prairie
It's a park with a lot of history, particularly as it relates to early settlers in the area and there is a historic cairn in the park eluding to this.
Here some of the best hiking in ND, as well as mountain biking, watersports, and relaxation all await you.
Primitive and modern camping are available here and there are several trails to enjoy. The Moraine Loop Trail, Lake View Loop Trail, and the Rolling Prairie Loop Trail give you a great introduction to the park and its typography.
In summer this state park comes alive with wildflowers and it's also a great park for birdwatching if that is your thing.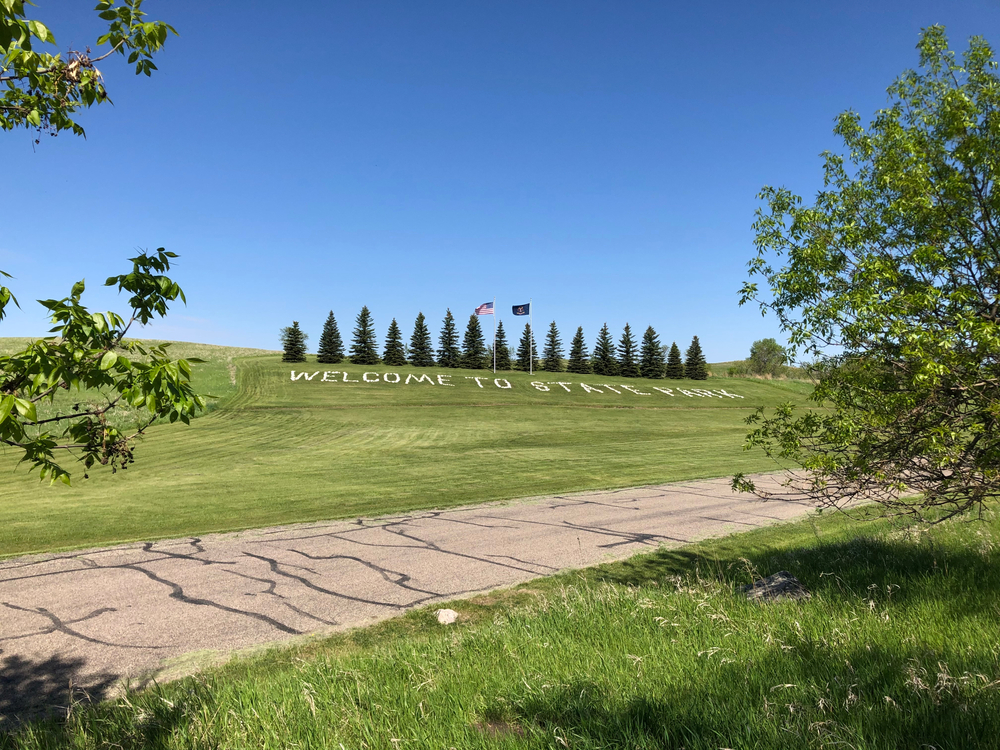 Travel Back in Time At Cross Ranch State Park
Located along some of the last undeveloped stretches of the Missouri River a trip here is a little like traveling back in time.
The landscape here is pretty much as it would have been hundreds of years ago.
The park has an extensive trail system which is accessible by skis in the winter as well as by foot in the summer.
There is also access to a 5,000-acre nature preserve here which is a mix of prairie grass, forests, and wooded areas. Don't be surprised to see bison roaming freely.
Cabins and Yurts are available for overnight stays and there are two campgrounds.
This ND state park is much more primitive than most but really that is its appeal. Hiking here is a real treat with trails taking you through prairie bluffs, ravines, and along the water.
If you are after a North Dakota state park that still has the element of wilderness this is it.  
Cabins in North Dakota are a way to experience the state parks if you plan to stay a few days!
Enjoy Fall At Fort Ransom State Park
Located in the heavily wooded Sheyenne River Valley there are plenty of opportunities here for outdoor enthusiasts.
This state park in North Dakota offers canoeing, fishing, and bird watching as well as hiking, horseback riding, and camping.
A short segment of the North Country National Scenic Trail runs through the park and it has an extensive 14-mile trail system.
The park is also home to a historic farmstead which is the setting for the annual Sodbuster Days celebration where you can learn about Scandinavian homesteading history.
This state park really is beautiful any time of year but when it's fall in North Dakota it really comes alive.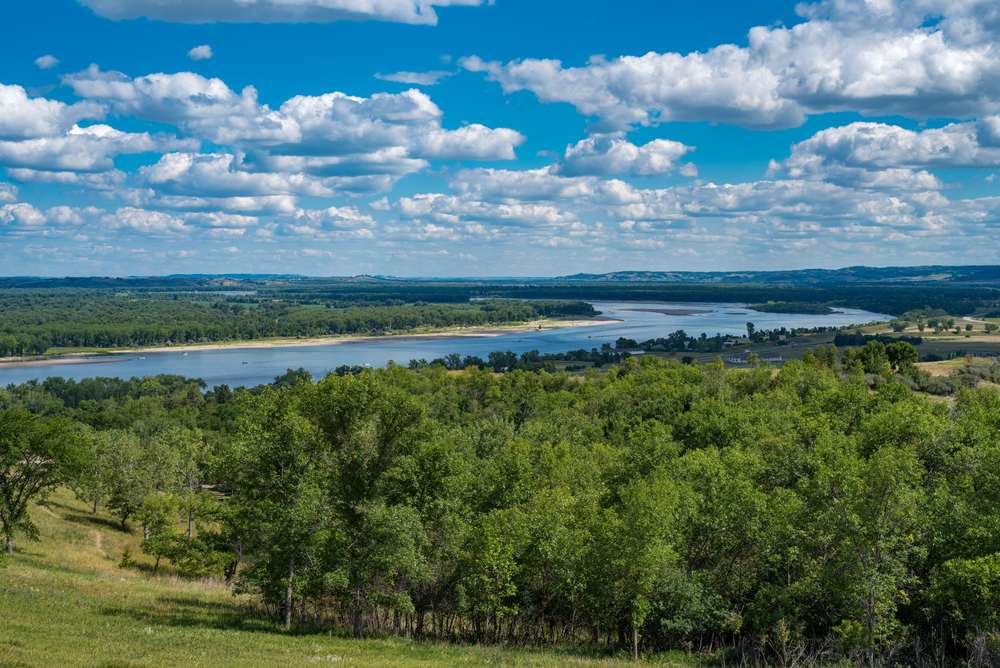 Fish At Grahams Island State Park
On the shores of Devils Lake is Grahams Island State Park. It sounds so mysterious you would be mad not to visit.
It's a heavily wooded state park surrounded by the lakeshore and is somewhat of a hidden gem in these parts. It's a state park that is really set up for anglers as it's a hot spot for world-class fishing.
Numerous national and regional fishing tournaments and the park has a bait shop, a four-lane boat ramp, and a fish cleaning station.
There are hiking trails, cross-country skiing, and ice fishing that take place in the winter months. The Sivert Thompson Activity Center has beautiful views of the lake and the area around it is picture-perfect.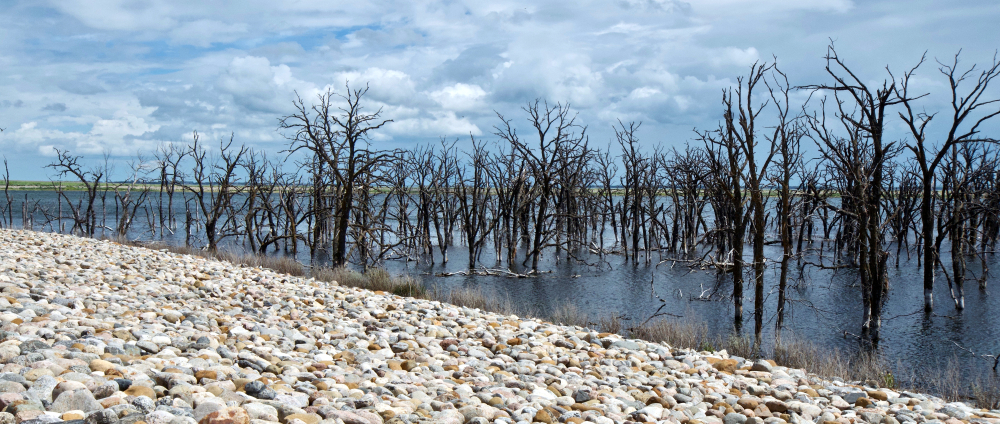 Learn At Icelandic State Park
Located on the shores of Lake Renwick this 912-acre park is the place to come to learn about the state's early settlers.
This park is also a great place for outdoor activities with boating, swimming snowshoeing, cross-country skiing, ice skating, and sledding all on offer.
Within the park, there are a number of restored historic buildings including the Akra Community Hall and Hallson Church. The Pioneer Heritage Center documents North Dakota's homesteading years.
North Dakota's first dedicated state nature preserve, the Gunlogson Nature Preserve is also here providing 200 acres of natural wooded area along the Tongue River.
This area is a sanctuary for plants, birds, and wildlife with more than a dozen rare species exiting here.
This park has a little bit of everything combing history nature and fun to create something that's quite special.
Get Historic At Abraham Lincoln State Park
This is the oldest state park in North Dakota and offers rich culture and history with some great open spaces.
Time travel and learn all about the Mandan Native Americans who once lived here and visit On-a-Slant Village which consists of reconstructed earth lodges.
See what life was like for a frontier soldier at old Fort Abraham Lincoln, Fort McKeen at the Custer House.
Here you can journey through the blockhouses and furnished barracks and participate in a living history tour of the commanding officer's quarters.
When you have had enough of the history there is plenty of hiking, relaxation, and scenery viewing to be had.
This 1000-acre state park has a lot to offer. Fort Lincoln North Dakota has something for everyone.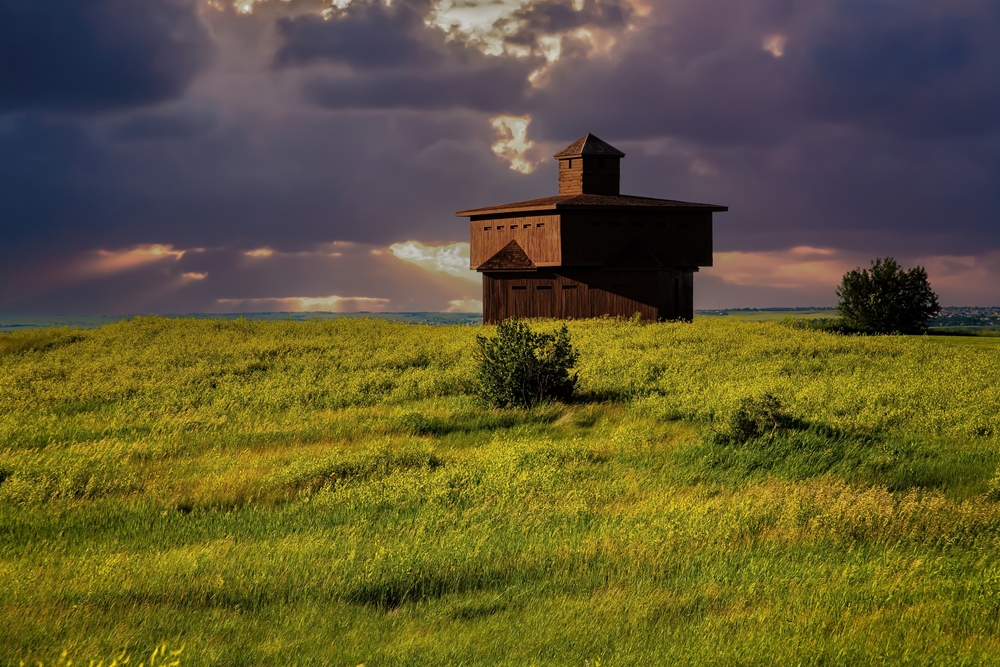 See Animals At Lake Metigoshe State Park
Along the U.S./Canadian border in beautiful mountains, this scenic state park is well worth a visit. It's one of the more popular parks by North Dakota standards but it's still not busy.
Here you will find excellent opportunities for canoeing, kayaking, birdwatching, hiking, and swimming.
There are over nine miles of trails to explore which are suitable for any season making great cross-country skiing in winter.
This 1,551-acre park is a photographer's dream offering beautiful lakes flanked by gorgeous trees.
The entire park is also a wildlife sanctuary so expect to see moose, deer, and other animals.
This park differs from most with its typography being lush and green and is well worth a visit if you are in the area.
For Military History Vist Fort Stevenson State Park
Along the north shore of Lake Sakakawea nestled in the bluffs is Fort Stevenson State Park. Here you will find miles of trails, incredible views, and military history.
The park is named after the 1800s fort that served as a supply depot for other military posts. Every June they have Frontier Military Days and the on-site museum also teaches about this historic site.
The 549-acre park has a campground, two marinas, water activities rental, and lots more.
For Lakeshore Visit Lake Sakakawea State Park
On the south side of a peninsula, on the third largest mad made reservoir is Lake Sakakawea State Park. If you are looking for a North Dakota state park with a lakeshore you found it.
Here you can swim, camp, sunbathe, hike, go out on the lake and do lots of other things. It's a park for people who love the water.
It's also a park for hiking with the North Country National Scenic Trail western terminus is located here.
It's also a great park for bird watching with some rare birds visiting.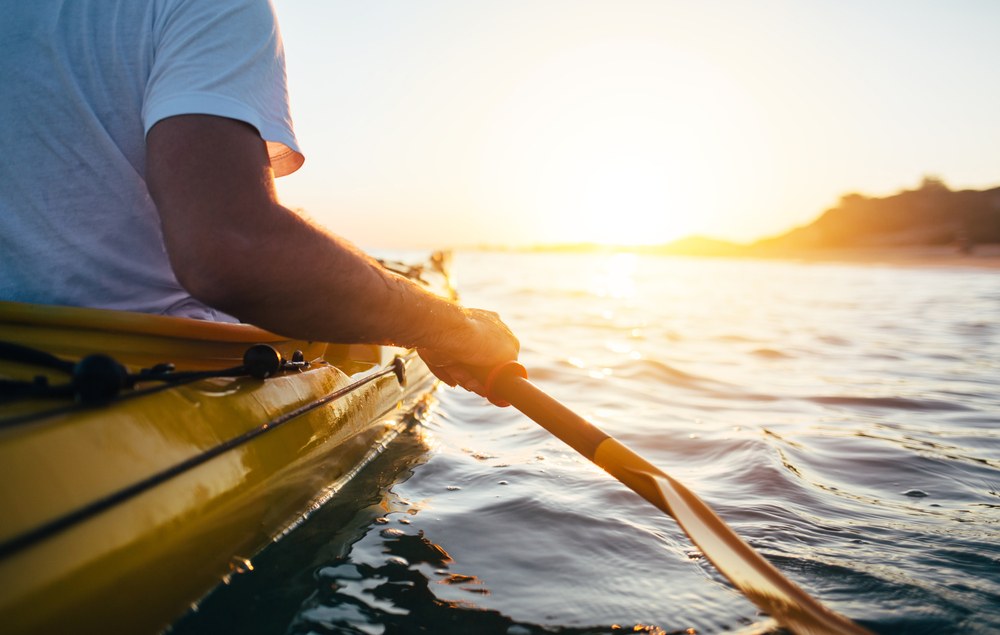 For Views Visit The Lewis and Clark State Park
On one of the upper bays of Lake Sakakawea is the Lewis and Clark State Park. It's all views, shoreline, and towering bluffs.
It's a beautiful state park that is great for those that love the water, the beach, and love to hike. This park has a little bit of everything.
Its also home to the largest native mixed-grass prairie of any North Dakota state park. If you want the best views of the North Dakota Badlands this is the park to come.
For Adventure Head To Little Missouri State Park
If you looking for rugged yet picturesque Badlands terrain then this is the park for you. This is a great park for those who like to adventure and want something a little more remote.
The North Dakota Badlands for those that don't know is a very dry rugged landscape. While it looks beautiful it can be difficult to traverse and conditions change quickly.
The only way to get around this state park is on foot or horse as there are no roads and it is only open seasonally so check before you go.
For a primitive wild experience, this is one of the state parks in North Dakota for you. Camping in North Dakota state parks doesn't get more adventurous and primitive than it does here.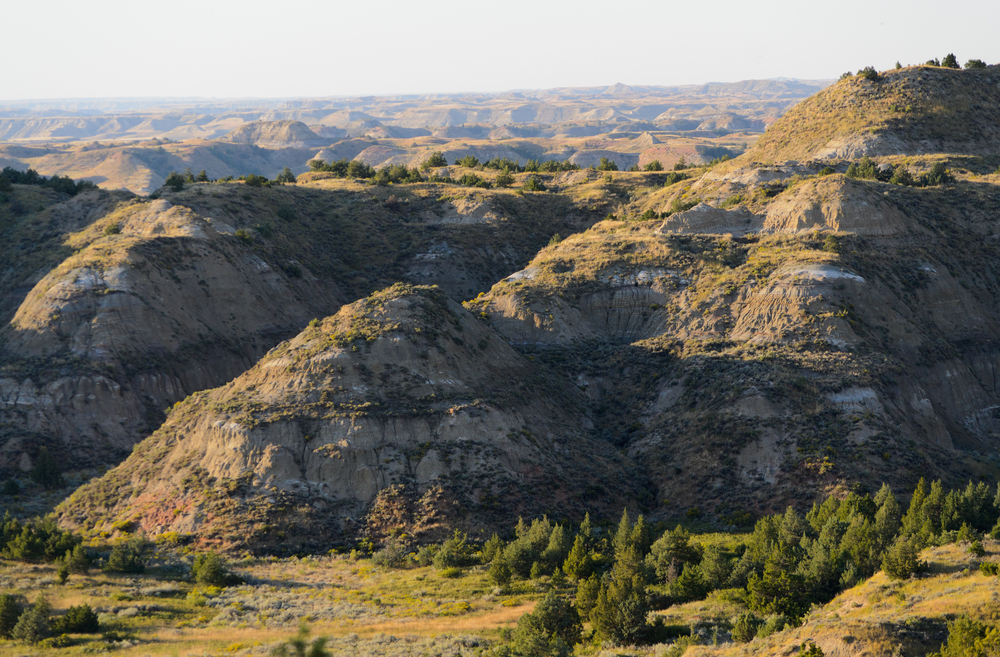 For The Badlands Head To Sully Creek State Park
In the heart of the North Dakota Badlands is Sully Creek State Park. Close to Theodore Roosevelt National Park this park tends to be the quieter more reserved sister to its busier noisy neighbor.
In the spring canoeing and kayaking on the Little Missouri River is popular here, and it's a great way to get a different view of the Badlands.
You can also get access to the 144-mile-long Maah Daah Hey Trail from here.
Horseriding, biking, and hiking are what most come here for and the park offers all the thrills of this area without as many people.
For Tranquility Head to Turtle River State Park ND.
In the beautiful wooded valley of Turtle River, this 784-acre park offers a little bit of everything. Here you have access to year-round recreational activities and it's the perfect park for picnicking.
The hiking trails are plentiful and lead you through forested hills and river banks. It's a tranquil park that offers something a little different.
Turtle River State Park ND is well worth a visit.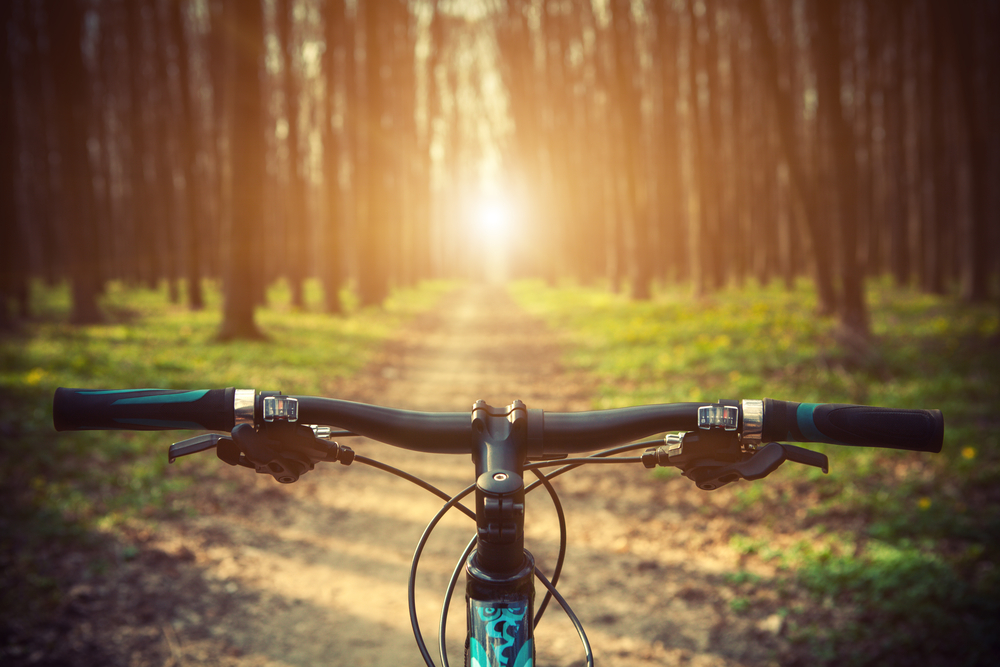 For Whitewater Head To Pembina Gorge State Recreation Area
This state recreation area has over 2800 acres of public land in the Pembina River Gorge. Here you will find steep cliffs towering over prairies and wetlands.
Its also home to the largest continuous, undisturbed forest in North Dakota. It's a stunning state park with a beautiful gorge rich in everything.
The trails can also be traversed on horseback and it's the best way to see this area. Or get in your kayak and do down the only whitewater river in the state.
This area is beautiful and well worth a visit.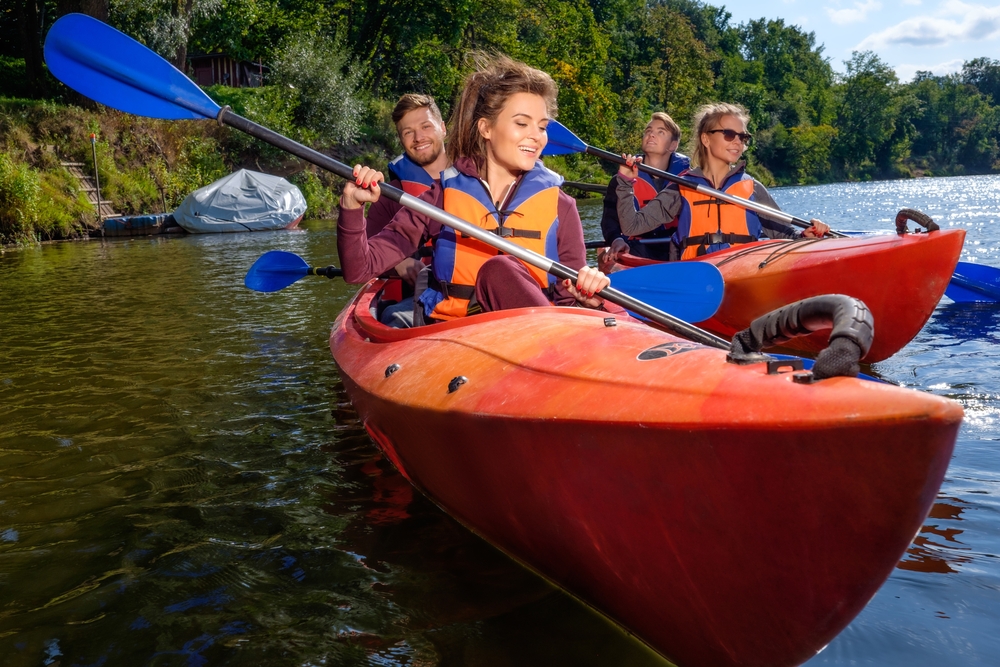 So I said at the beginning of this article I was going to include a National Park in this list. Think of this as a bonus.
While it's not a state park no trip to North Dakota would be complete without a trip here. It's one of the most visited places in the state so it definitely deserves an honorary mention.
For Dramatic Scenery Visit Theodore Roosevelt National Park ( not a state park but a bonus mention)
The scenery is dramatic, the activities plentiful and it's one of the most picturesque places in North Dakota.
It certainly does have the best hiking in North Dakota!
Here you are in the North Dakota Badlands and it's so beautiful. Experience the Badlands as President Theodore Roosevelt did. He loved this area and it inspired him to create the U.S. Forest Service.
It's a park 65 million years in the making. The multicolored rock formations sweeping plains and dramatic canyons are breathtakingly beautiful.
The park is home to elk, prairie dogs, and lots of bison. It's a great park for exploring, stargazing, hiking, wildlife spotting, horseback riding, and scenic drives.
The park is composed of three sections. The south unit is home to the famous Painted Canyon North Dakota and is the most frequented part of the park.
The north unit is backpacking and hiking country and offers great views.
The Elkhorn Ranch unit was where Roosevelt's second ranch and principal home was located of which only the foundations remain.
If you don't want to explore on foot there are scenic drives that take in most of the scenery.
While the state parks in North Dakota are beautiful so is this national park so I had to include it.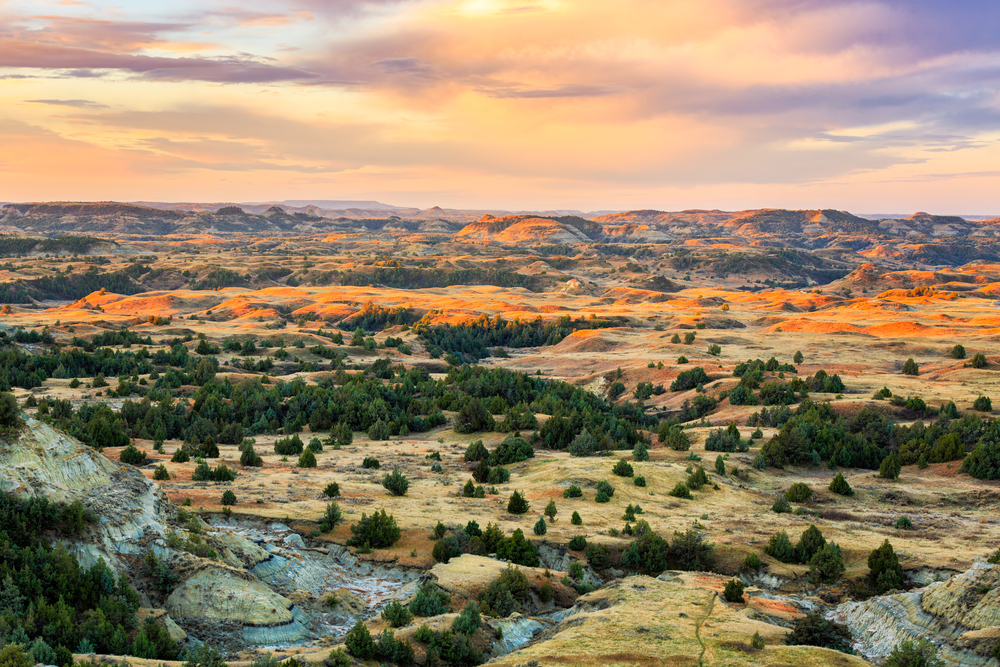 Packing List When Visiting State Parks In North Dakota
A concealed travel pouch may be one of the most important items you bring along when visiting the best state parks in North Dakota.
It is always important to protect your personal information. Identity thieves are everywhere.
This unisex RFID blocking concealed travel pouch is lightweight and comes in several colors. It has lots of organization to give you peace of mind.
If you have a pouch already that does not come with the RFID protection, as I do, these RFID sleeves are the perfect solution.
This configuration comes with enough credit card sleeves that the entire family would be protected. They are slim too, so they will easily fit into your pouch or wallet.
If you are planning on taking a lot of pictures with your phone you will definitely want to consider an external charging battery. This Anker high-speed phone charging battery is the exact one I carry with me on all of my trips.
It can be used on a variety of phones, not just an iPhone like I have. And wow is it fast!
I like that it holds its charging capabilities for several uses so I do not have to worry about it while out and about, and if I forget to recharge it at night, it will still be good to go the next day.
My daughter gifted me with this FugeTek selfie stick and tripod setup for my birthday. I absolutely love it! It is made of lightweight aluminum and is so easy to use.
It has Bluetooth connectivity and is a breeze to use for taking selfies when exploring North Dakota State Parks.
Hydration is so important when traveling. You want to remain hydrated throughout your travels to support your immune system which in turn will be stronger to fight off any germs you will encounter during your travels.
You will want to bring your own refillable water bottle with you.
I never leave home on a trip without my Bobble filtration bottle. The 18.5-ounce size is perfect for hiking and it fits nicely in the pocket of a backpack.
When filled with water, it is not too heavy to carry. And the charcoal filter ensures fresh clean water whenever you fill the Bobble.
Perhaps you are traveling a long distance and packing space is a premium in your suitcase, or in your car.
Then this set of collapsible silicone foldable water bottles would work well for you. Would not take up much space at all.
You will want a backpack or daypack with you to store snacks, your water bottle, phone, extra clothes, etc.. then this foldable water-resistant backpack would be great.
—
As you can see when it comes to state parks in North Dakota, there are so many to choose from. Whatever you love doing there is an ND state park for you.
Along your way, you must check out some of the coolest towns in North Dakota as well!
Seeing the North Dakota Badlands is an absolute must the painted canyons are just incredible.
Whichever of these North Dakota state parks you visit I know you will have a great time and please come back and let me know what you enjoyed most.