Are you thinking about going camping in North Dakota but not sure where to start?
No worries, I have you covered. In this article, I will walk you through North Dakota campgrounds and share everything you need to know about ND camping.
Dominated by the Great Plains it's a great state for midwest hiking, biking, and riding. It's also a state full of history and culture.
It's a state for adventure. Just ask Theodore Roosevelt, Sacajawea, and Lewis and Clarke who all explored this region.
So what better way to enjoy this state than by exploring the campgrounds in North Dakota.
And the best thing about North Dakota camping is that you won't be dealing with lots of other tourists.
North Dakota is the nineteenth largest state and fourth-least populated. There are lots of wide-open spaces with no one for miles.
North Dakota's pristine wilderness really does provide the perfect backdrop for a midwest weekend getaway.
So are you ready to make some memories around the campfire with only the stars to guide you? Grab a chair and a hot chocolate and let me walk you through some North Dakota campsites.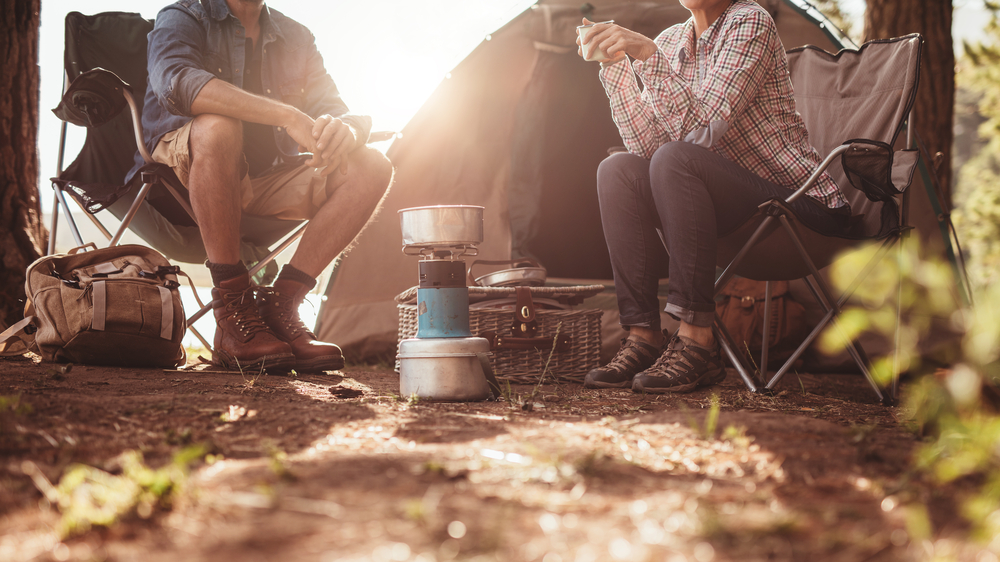 15 Best Places For Camping In North Dakota
Theodore Roosevelt National Park
When it comes to camping in North Dakota it really doesn't get much better than Theodore Roosevelt National Park.
This 70,446-acre national park is the best way to experience the majestic beauty of North Dakota. It's one of the must-see places in North Dakota and camping here just adds to the experience.
Hundreds of miles of trails wind through the park and don't be surprised to see bison, deer, antelope, wild horses, prairie dogs, eagles, and coyotes.
And the iconic 'painted' canyons are right on your doorstep.
Both the north and south units of the park have camping spots but there are no hookups or showers.
Theodore Roosevelt National Park offers some of the best North Dakota camping.
It is truly one of the most popular national parks in the Midwest!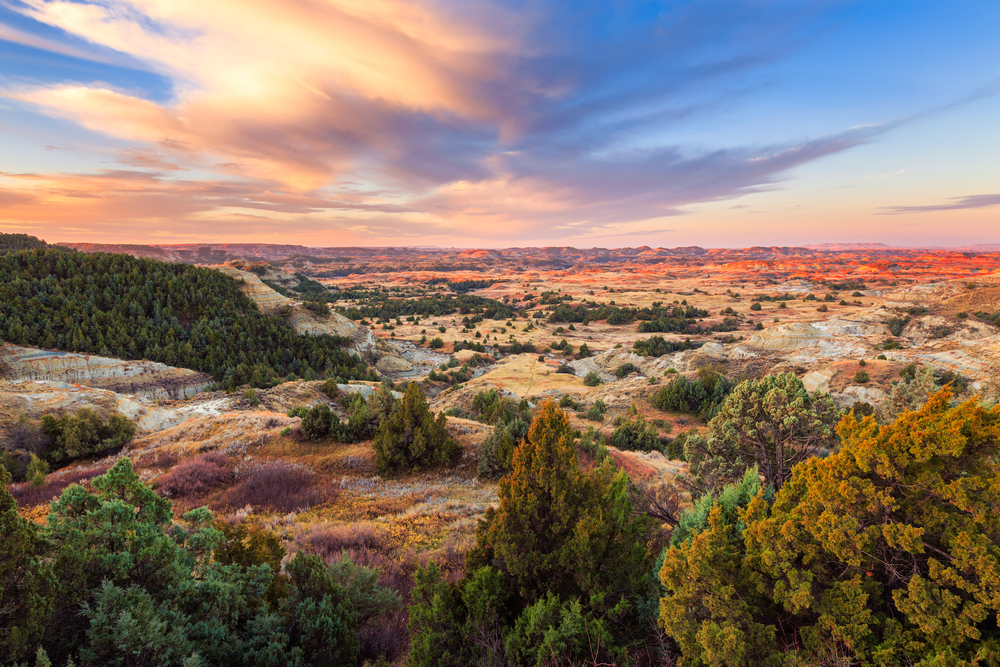 Lake Sacajawea State Park
When it comes to state park camping in North Dakota it doesn't get much better than Lake Sacajawea State Park.
If you love the water and have a boat then you will definitely want to stay here. The 1,293-acre state park sits on the shore of the third-largest man-made reservoir in the nation.
As well as being the western terminus of the North Country National Scenic Trail this state park has a lot to offer.
Spend your time at the swim beach, camping beneath the trees, hiking on the trails, or out on the lake.
ND camping comes in the form of primitive or modern with electric hookups and they do also have camping cabins.
If you are looking at camping in North Dakota state parks this one should be high on your list.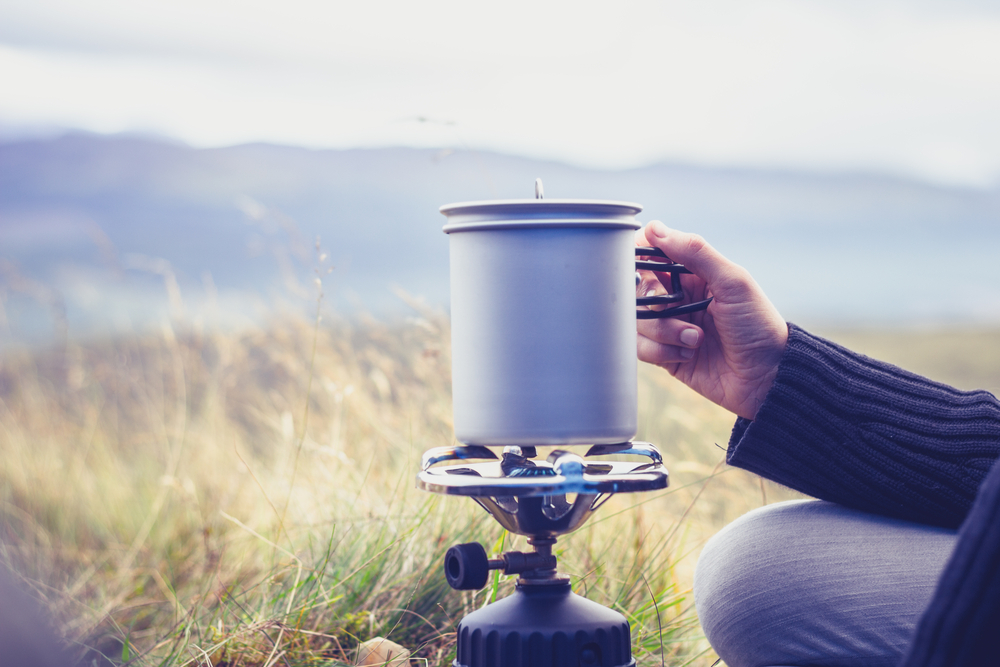 Lindenwood Park
This campsite is wonderful on the bank of the Red River in the middle of Fargo. If you are looking for a place to do some ND camping that isn't too far from the city this one is for you.
There are so many fun things to do in Fargo!
The park is heavily forested with a lot of camping spots along the water's edge. It manages to give a real wilderness feeling even though it's incredibly close to many urban activities.
The site has all the amenities you would expect plus fire pits, playground facilities, and bike trails.
This Fargo ND campground is a great site for a weekend away and the children will love the facilities.
There are so many restaurants in Fargo if you want to take the night off!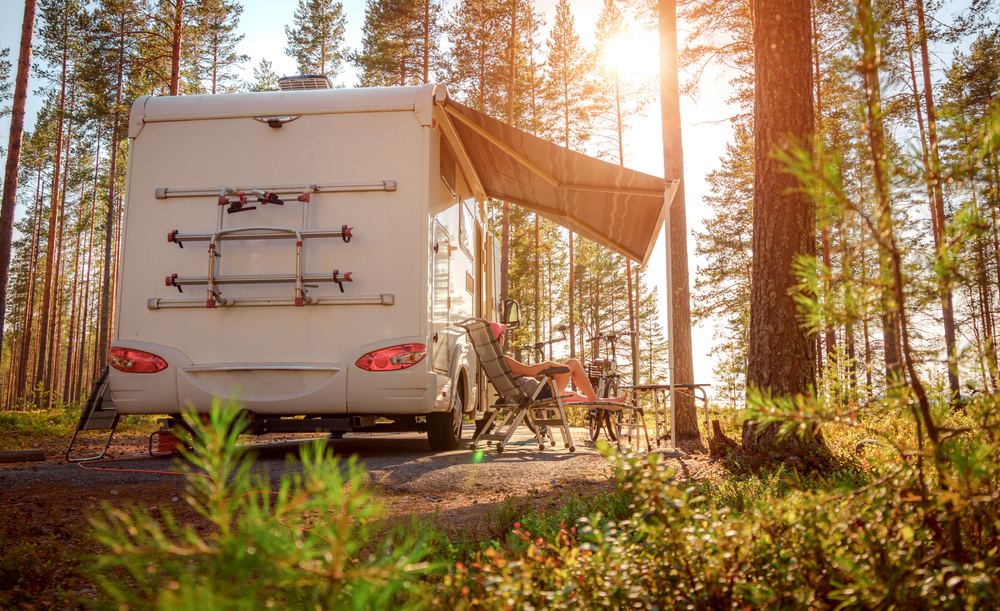 Lake Metigoshe State Park
If you thinking about state park camping in North Dakota then how about Lake Metigoshe State Park.
Nestled in the scenic Turtle Mountains along the U.S./Canadian border it's a beautiful spot that offers many opportunities.
The 1,551-acre park has 12 miles of hiking and mountain bike trails and some great small lakes which are perfect for water sports.
The woodland and wetlands are also home to some unique flora, fauna, and wildlife.
Modern and primitive camping is available and cabins are also available to rent. North Dakota state park reservations can be made here 95 days in advance.
There is so much to see and do in North Dakota, and camping here is certainly one of them!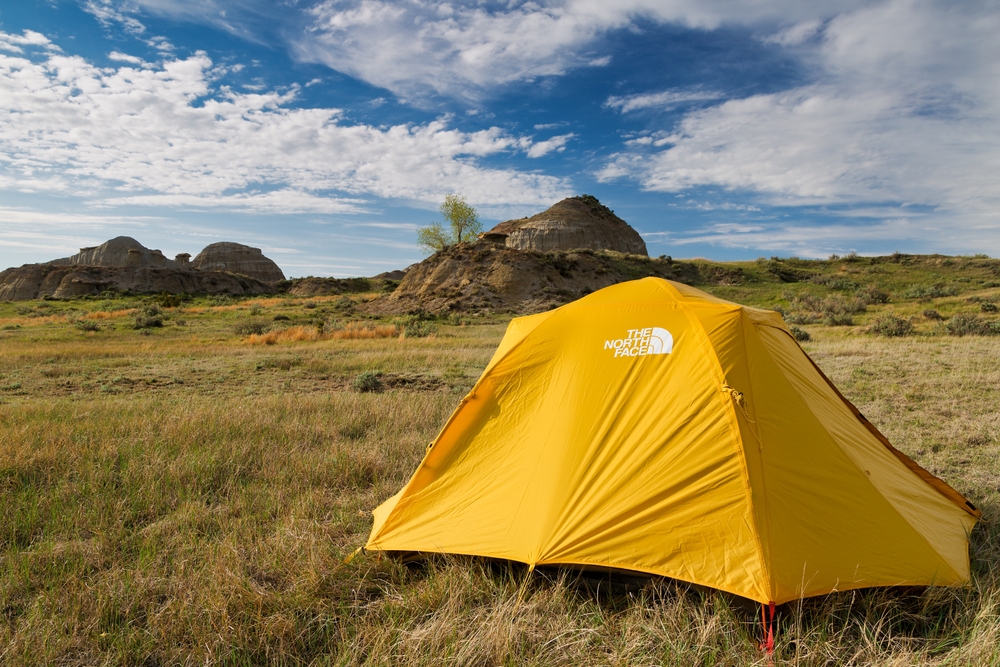 Sheyenne National Grassland
Located in southeastern North Dakota close to Frago this is one of the campsites in North Dakota that offers somewhat of a different experience.
It is the only National Grassland in the tallgrass prairie region of the United States and has a unique landscape ranging from flat deltaic plains to choppy sand dunes.
There are two main campsites on the grounds, one close to Hankinson and one about forty miles from Fargo. They are both quite primitive and work on a first-come-first-served basis. 
The skies here seem huge, the views are incredible and the night sky is beyond belief. This really is sleeping under the stars.
For amazing, incredible camping in North Dakota, you can't get much better than this.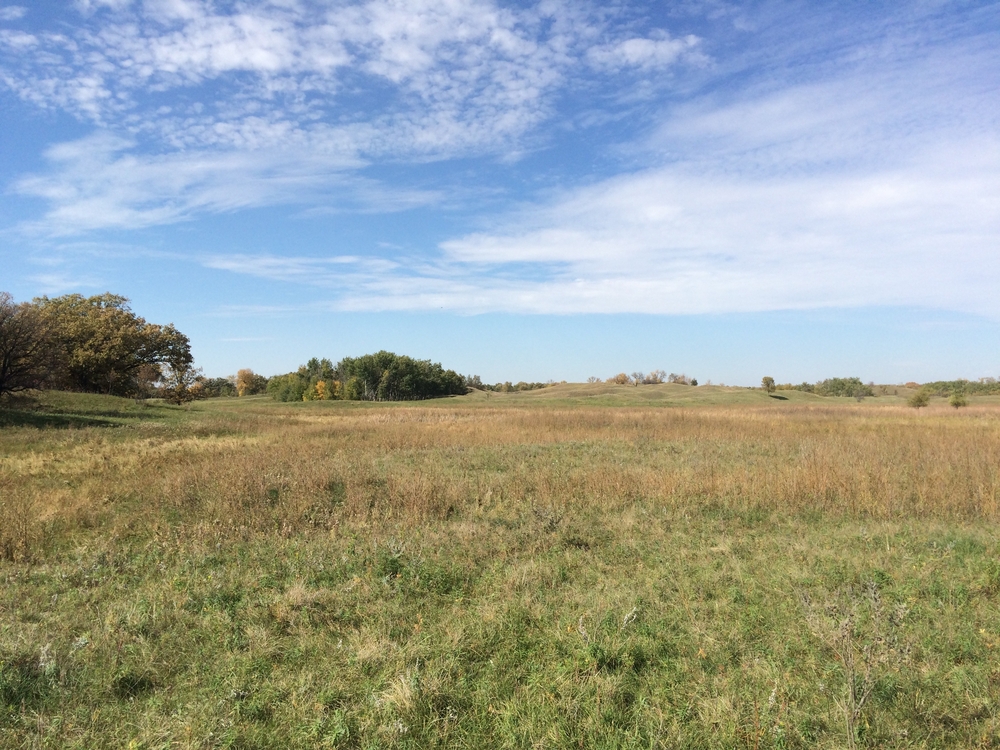 Maah Daah Hey Trail
The Maah Daah Hey Trail is a 144-mile non-motorized single track through the Badlands of North Dakota. It is at times rugged, challenging and relaxing, and always amazing.
This is one of the best places to go hiking in North Dakota.
A 144-mile single track through the North Dakota Badlands, camping here is a real treat. It's a real hidden gem full of beautiful nature with rolling plains, tranquil rivers, majestic plateaus, and captivating valleys.
This Medora campground has nine fenced campgrounds along the trail each accessible by gravel roads and having the amenities you would expect but it is quite primitive.
These campgrounds are every 20 miles along the trail.
There are many things to see along this trail and it really is a gem. Medora ND campgrounds don't get much better than this.
And visiting the Badlands if one of the coolest places to visit in the Midwest.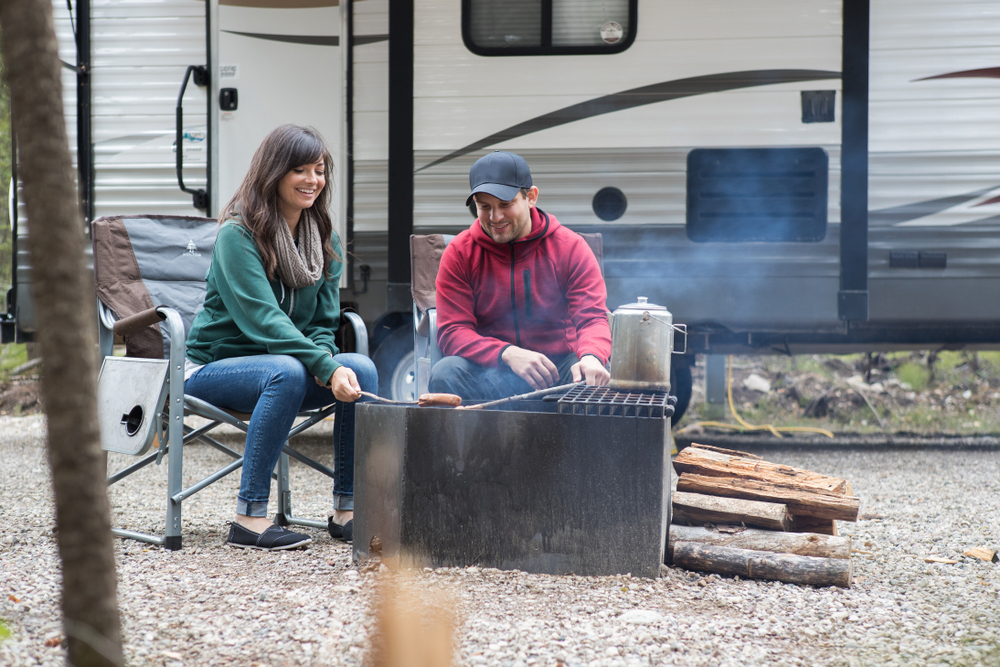 Icelandic State Park
This 912-acre state park is located on the shore of Lake Renwick and allows visitors to learn about the state's early settlement. It's also in a beautiful location.
The park is home to the Pioneer Heritage Center with some restored homesteads and a 200-acre Nature Preserve.
Primitive and modern campsites are available here. This is a great place for camping in North Dakota.
The area offers a little bit of everything from hiking, and water activities to history and culture. Everyone will enjoy a trip here.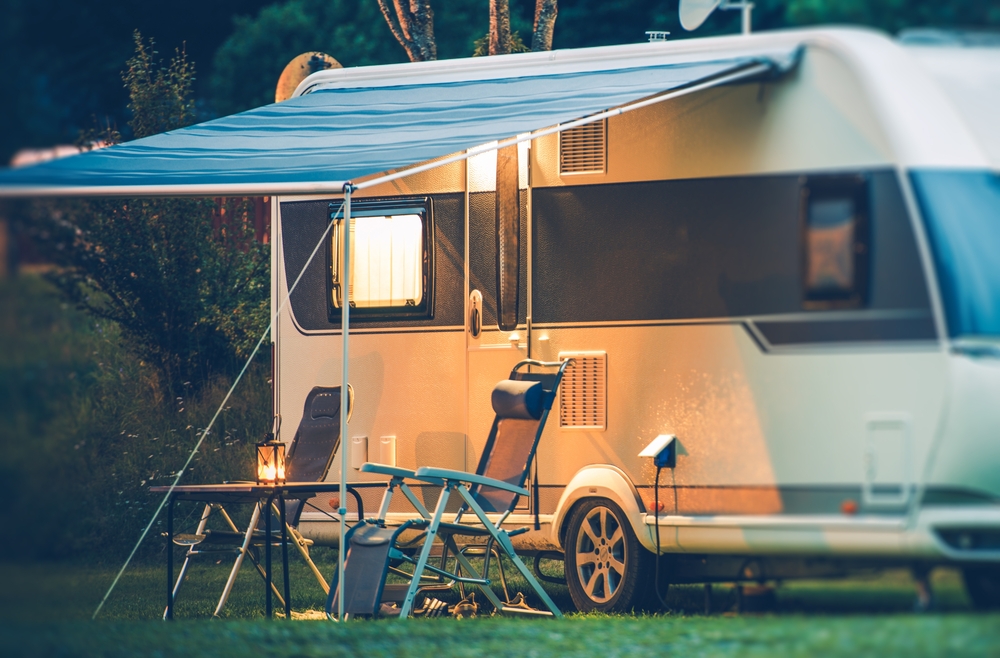 Lewis And Clark State Park
On the upper bays of Lake Sacagawea, this state park has a lot to offer. It has miles of shoreline and incredible views of the North Dakota Badlands. It's one of the best state parks in North Dakota.
If you love a great view then this is the place for you. As well as lake access, the park is home to a large native mixed-grass prairie, a swimming area, and a day beach.
You will find modern and primitive camping here and there are two seasonal camping cabins. Reservations for ND state parks can be made 95 days in advance online or on the phone.
There are not many campgrounds in North Dakota that come with a better view than this one.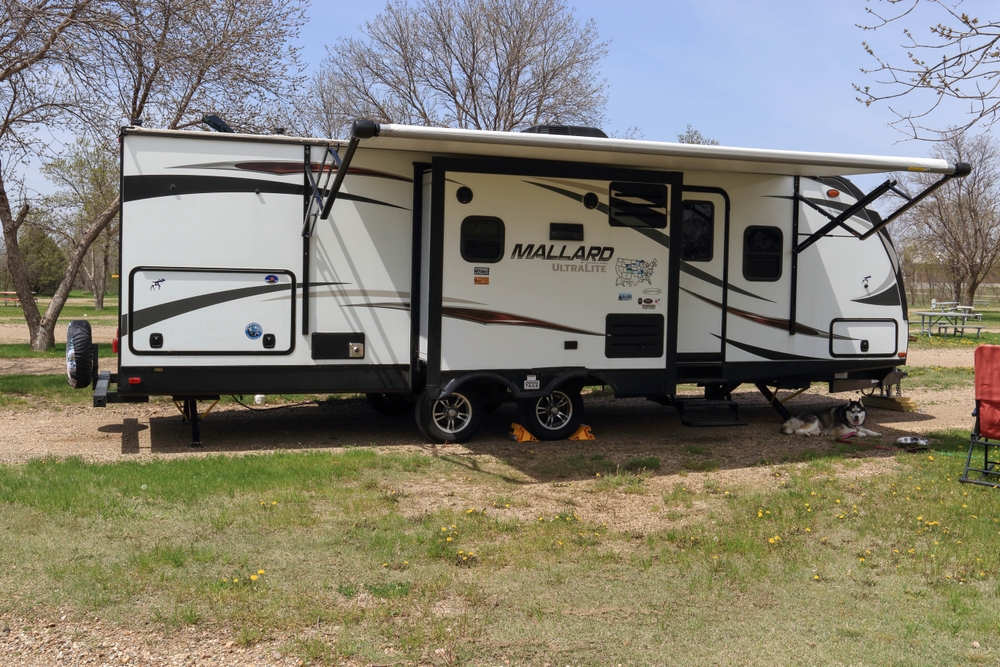 Little Missouri State Park
In the western portion of the state, this North Dakota state park offers you something of a quiet oasis.
The park offers some of the most unique landscapes in the state and has a real primitive feel to it.
There are no roads here. The park is only accessible by foot or horse, meaning it tends to be quieter. It is breathtakingly beautiful though.
Camping here can be really primitive with most of the campgrounds not accessible by car. There is a site for RVs and nearly all the sites accept horses having corrals and round pens.
The park is only open seasonally so check before you head off. If you are after a real adventure then this is the campsite in North Dakota for you.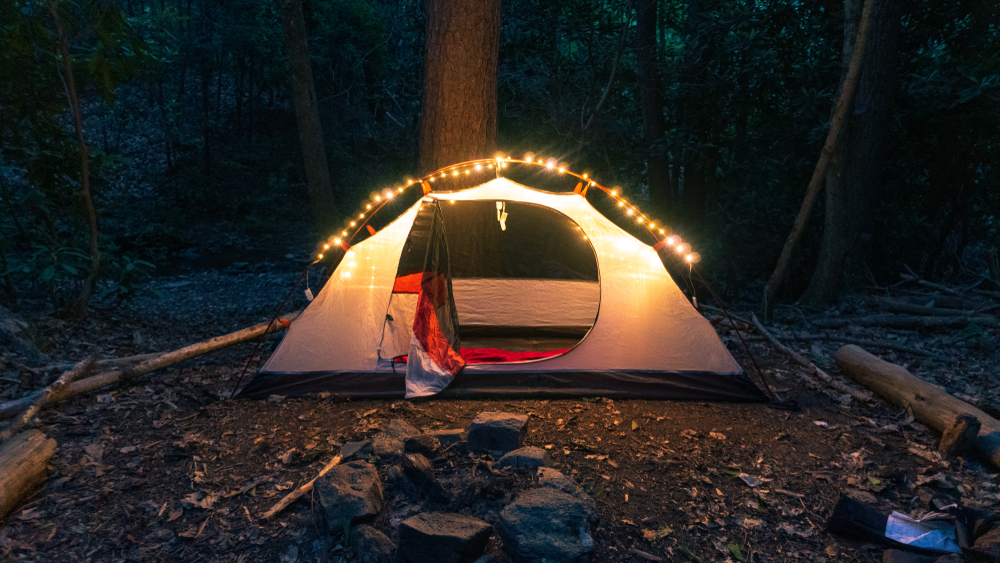 Medora Campground
On the west side of the city is the Medora Campground.
It's the perfect Medora camping location for exploring the Badlands. Here you can camp along the Little Missouri River just like Teddy Roosevelt did in 1883.
This campsite is large with modern and primitive sites. They have a children's playground, a general store, and free wi-fi.
The site has all the modern amenities you would expect and is a great base for exploring North Dakota state parks.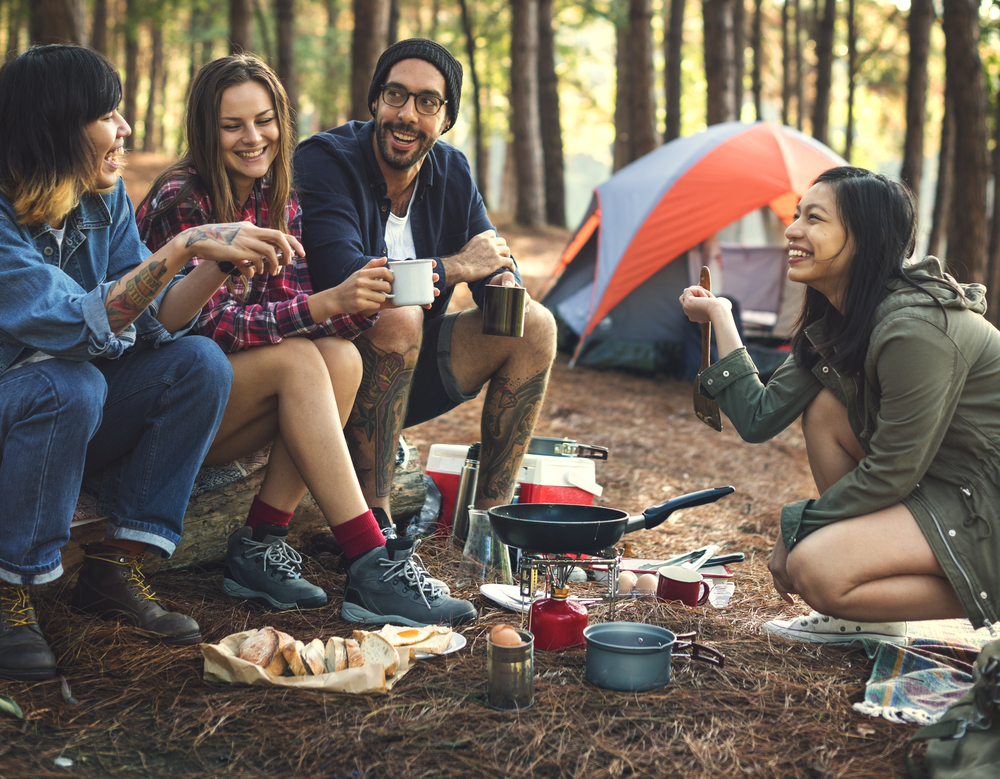 Bayview Resort on Devils Lake
Devils Lake provides something for everyone. It's a beautiful location that makes for a perfect adventure.
The Bay view resort is 8 miles west of the city, at the mouth of Six Mile Bay and Devils Lake main lake. It is a family-friendly seasonal ND campground.
Here amazing sunsets, beautiful scenery, and peace and quiet await you.
If you want something a little special they do have cabins here and the campground takes RVs. Devils Lake ND camping is a great experience and this location makes it all the more special.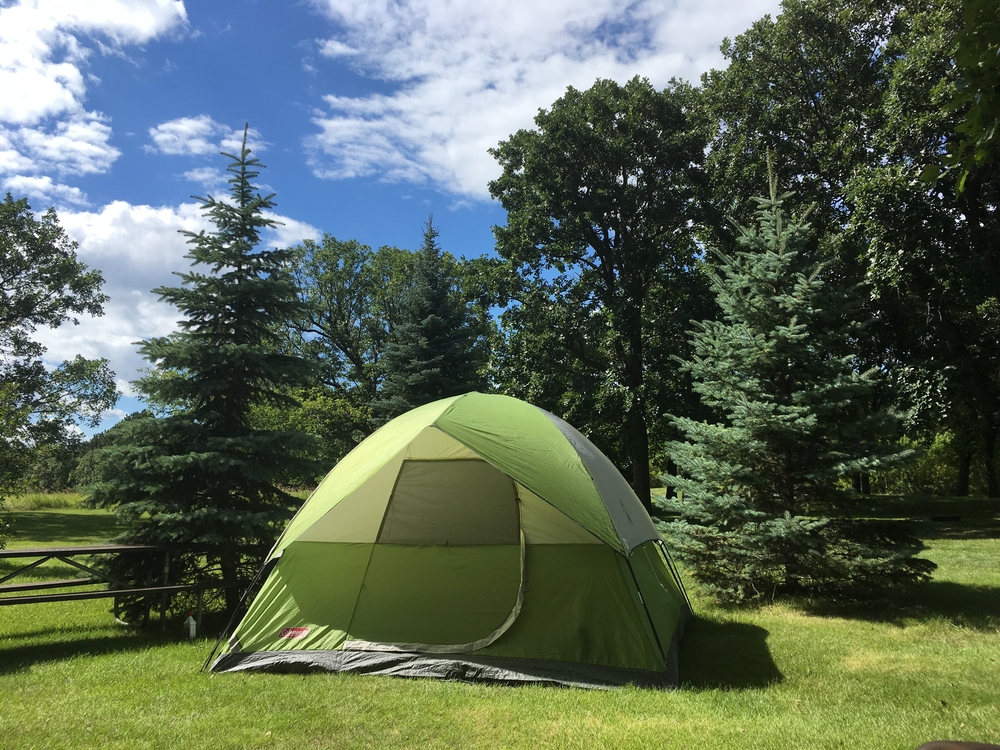 Fort Abraham Lincoln State Park
If you are after a mixture of history and beauty then this is the state park in North Dakota for you.
For the history buffs, the park includes the reconstructed Custer House and the On-A-Slant Indian Village, which features authentic-earth lodges.
For nature lovers, the park has great hiking.
The park is the oldest state park in North Dakota and offers a little bit of everything. The breathtaking views of the Heart and Missouri river are well worth the trip alone.
They offer modern campsites and campsites for horses as well as seasonal camping cabins. North Dakota campgrounds don't come much better than this one.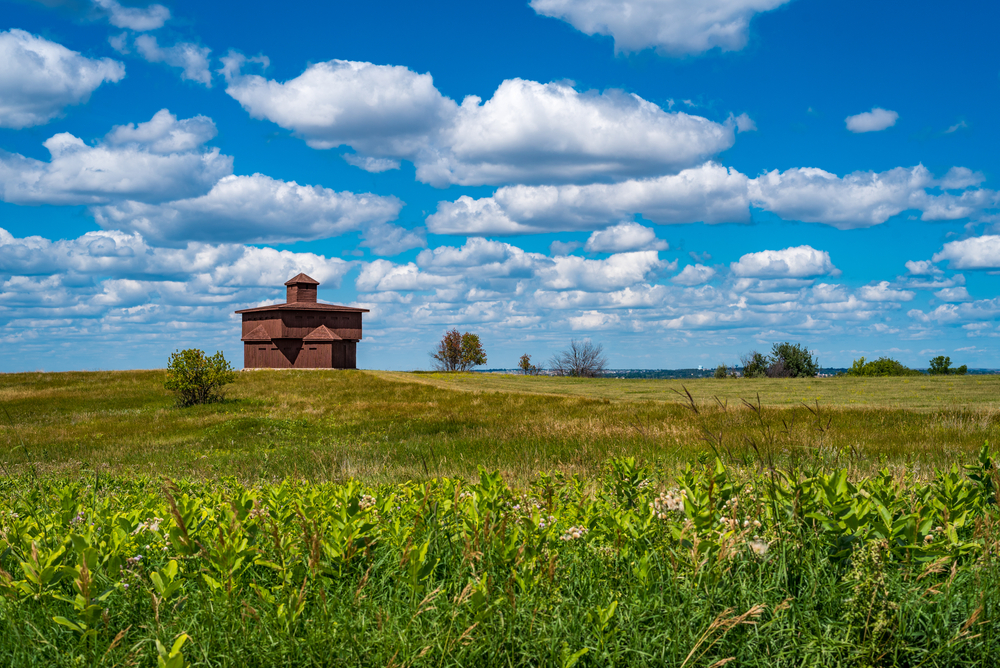 Cabins Of Amidon Campground And Lodging
If you want to leave civilization behind and have a real wilderness experience this is the North Dakota campsite for you. This is 25 miles from any other campground and is peaceful and secluded.
This is some of the best camping in North Dakota. In the southwestern corner of the state, it's also beautifully positioned for you to visit the state's highest point at White Butte or a hike up the Maah Daah Hey Trail.
They have spaces for tents and RVs and have all the amenities you would expect including an on-site bar. There are also log cabins here if you want something a bit fancier.
Camping in North Dakota at a place like this really is a treat.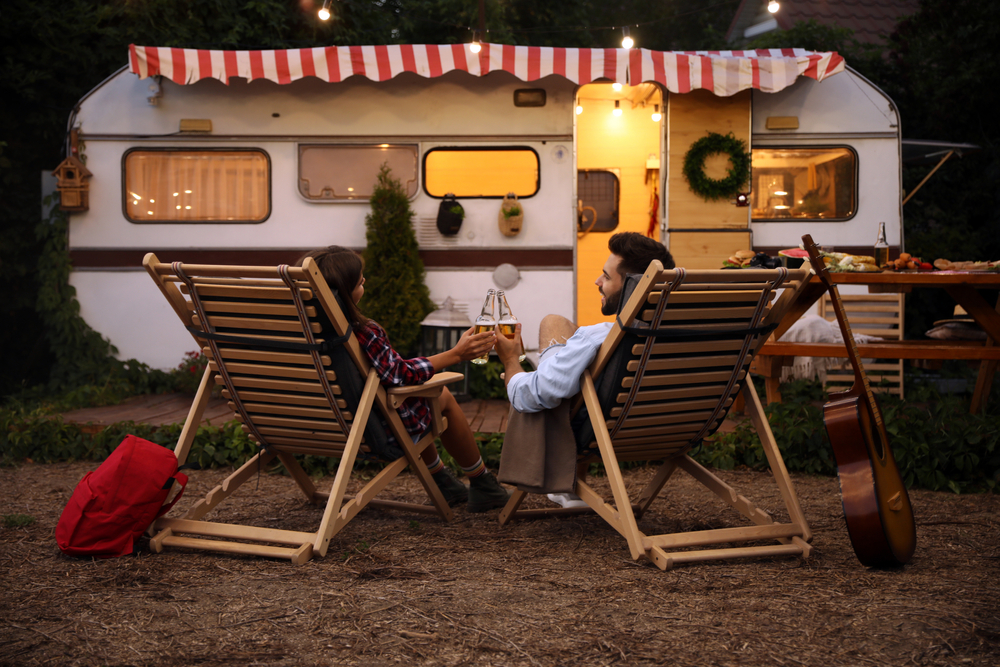 Beaver Lake State Park For Tranquil Camping In North Dakota
If you are after a more relaxing and tranquil state park in North Dakota then Beaver Lake will suit you perfectly.
The lake is nestled among gentle rolling prairie and it tends to be quieter than most other parks in the area.
The state park is full of history, nature, hiking, and relaxation by the lake.
The park offers primitive and modern camping as well as three camping cabins for those wanting to get away from it all.
Camping in North Dakota state parks is a treat and this one is no exception.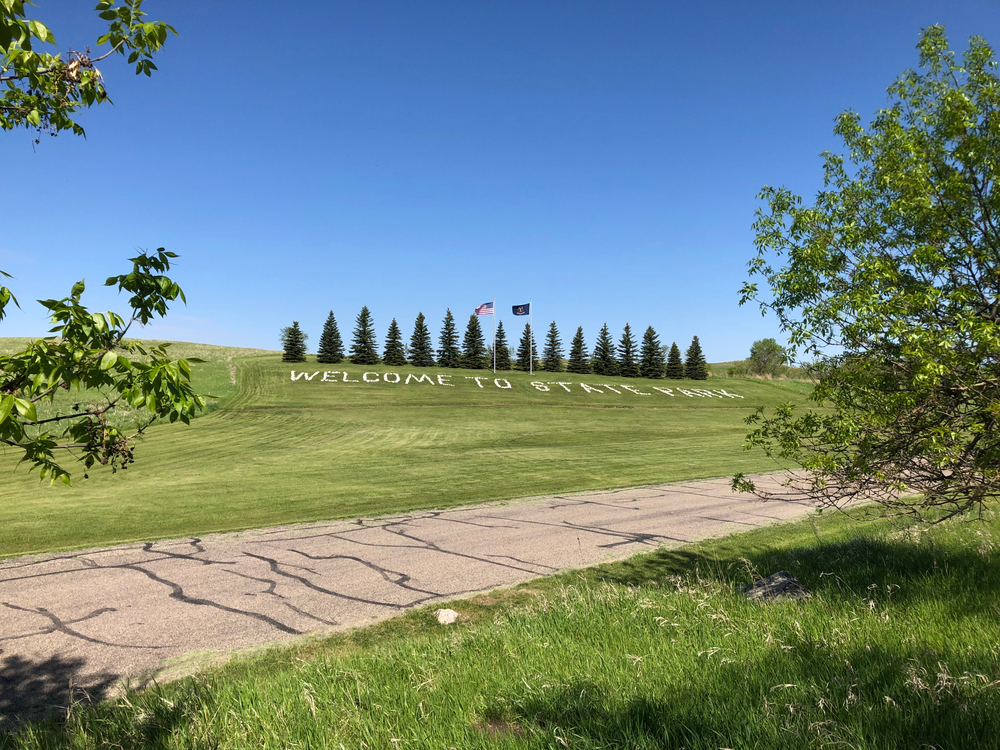 Turtle River State Park For The Best Camping In North Dakota
This state park in North Dakota is located in the wooded valley along the Turtle River. It's a beautiful park that offers year-round recreational activities.
There are shared picnic areas and 12 miles of trails for hiking mountain biking or cross-country skiing in the winter.
There are modern and primitive campsites available here as well as woodland cabins. If you are looking to go camping in North Dakota in a beautiful spot you will love it here.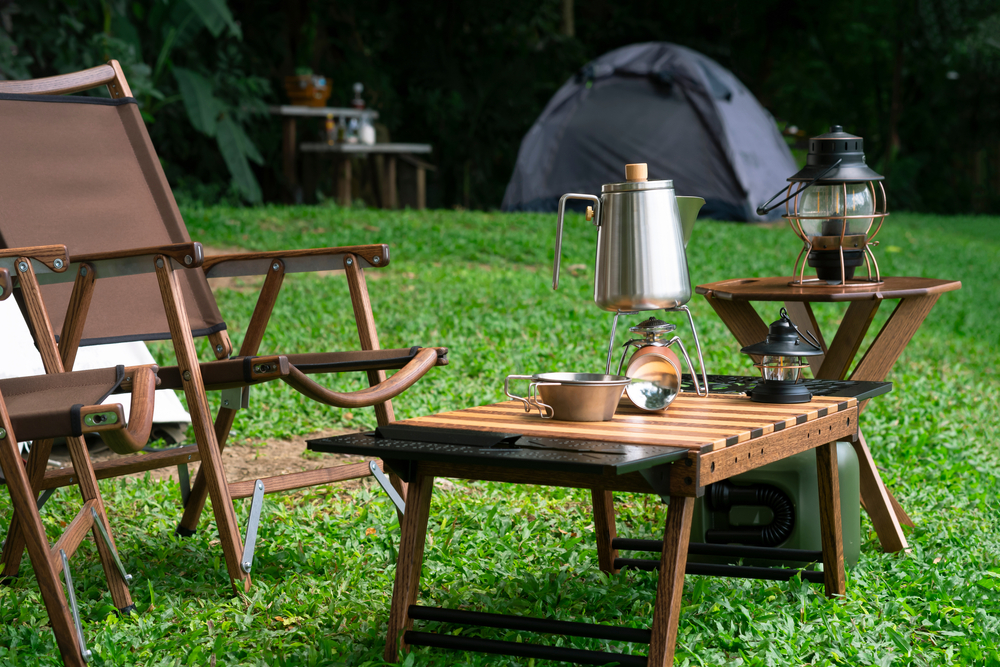 Packing List When Camping In North Dakota
If you are searching, here are some tips on how to pack lightly when packing to go camping in North Dakota.
A concealed travel pouch may be one of the most important items you bring along when staying at campsites in North Dakota.
It is always important to protect your personal information. Identity thieves are everywhere.
This unisex RFID blocking concealed travel pouch is lightweight and comes in several colors. It has lots of organization to give you peace of mind.
You can place it under your clothes next to your body to carry your ID safely.
If you have a pouch already that does not come with the RFID protection, as I do, these RFID sleeves are the perfect solution.
If you are planning on taking a lot of pictures with your phone you will definitely want to consider an external charging battery.
This Anker high-speed phone charging battery is the exact one I carry with me on all of my trips.
I like that it holds its charging capabilities for several uses so I do not have to worry about it while out and about, and if I forget to recharge it at night, it will still be good to go the next day.
My daughter gifted me with this FugeTek selfie stick and tripod setup for my birthday. I absolutely love it! It is made of lightweight aluminum and is so easy to use.
It has Bluetooth connectivity and is a breeze to use for taking Insta-worthy selfies when camping in North Dakota.
I never much believed in using packing cubes when traveling. That is until I tried them. Now I am hooked. These are the exact cubes I use to stay organized when I pack for a trip!
You will want to bring your own refillable water bottle with you.
I never leave home on a trip without my Bobble filtration bottle. The 18.5-ounce size is perfect for your adventures and it fits nicely in the pocket of a backpack.
Perhaps you are traveling a long distance and packing space is a premium in your suitcase, or in your car. Then this set of collapsible silicone foldable water bottles would work well for you. Would not take up much space at all.
You will want a backpack or daypack with you to store snacks, your water bottle, phone, extra clothes, etc.. . No matter the time of day or evening.
This foldable water-resistant backpack would be great. And it comes in many different colors!
—
As you can see when it comes to camping in North Dakota, there are so many options.
Any of them would make a fantastic Midwest road trip!
Whether you choose to do some state park camping in North Dakota or choose one of the other North Dakota campgrounds I am sure you will love it.
Please come back and tell me all about your North Dakota camping experience. I hope you have a great time and I look forward to hearing all about it.