Are you thinking about going camping in Iowa? You are in the right place. In this article, I will walk you through Iowa campgrounds, Iowa state park camping, and campsites in Iowa.
Iowa also has some great state parks that offer camping. From campsites in Iowa parks to campsites in more urban areas, from more luxury sites to more primitive there is a campground in Iowa for everyone.
Whatever kind of camping experience you desire, Iowa has something that will match up to it. Family-friendly to couples retreats Iowa camping really does offer some great options.
And there really is nothing like camping. Smores around the campfire, stargazing, and enjoying the great outdoors. For those that love it, camping really is a wonderful and adventurous vacation.
So are you ready to see which campgrounds in IA I have chosen for you? Grab a hot drink, and a cozy blanket, and let me walk you through camping in Iowa.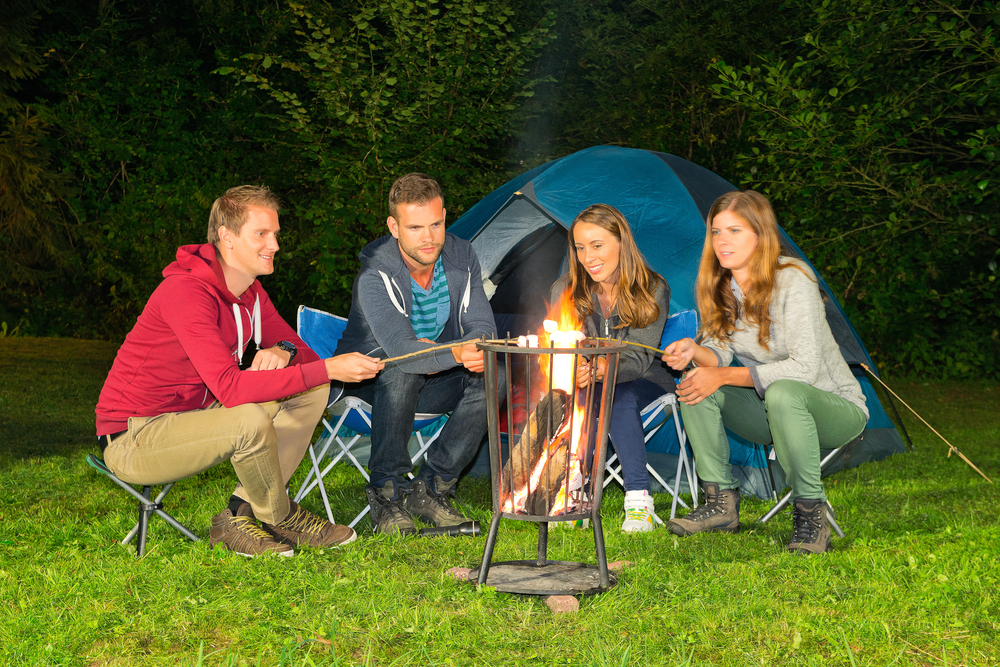 15 Best Places For Camping In Iowa
Pikes Peak State Park
Pikes Peak State Park is one of the most popular IA state parks for camping. Its main attraction is the incredible views of the Mississippi River.
The park has over 11 miles of trails which are a combination of lush valleys and scenic bluffs. If you want great hiking and breathtaking views this is the place for you. The highlight of the park is the Bridal Veil Falls, one of the best waterfalls in Iowa, which is really lovely.
There are several campsites in the park they both contain eclectic and non-electric sites. Shower restrooms and dump stations are available also.
The campsites are allocated on a first come first serve basis and they can get full early. You are advised to make reservations. When it comes to RV parks in Iowa, this one is a great option.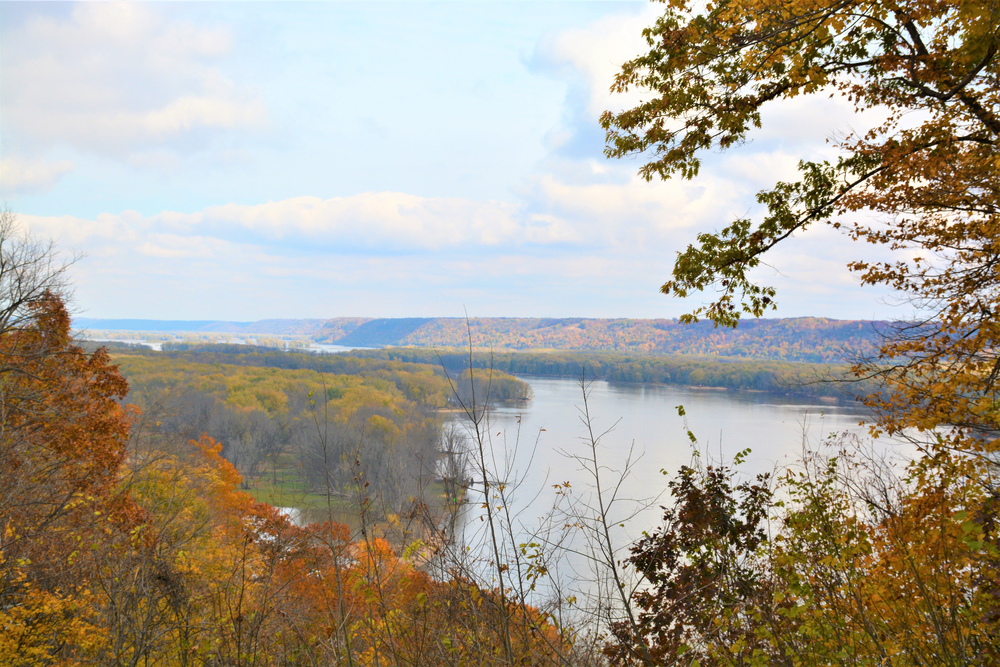 Maquoketa Caves State Park
Just over an hour from Cedar Falls is the Maquoketa Caves State Park. This park is one of Iowa's most unique outside attractions.
With more caves in Iowa to explore than most other state parks, the six-mile trail system takes you through some really interesting geologic formations.
It's one of the popular Iowa parks offering something a little bit more adventurous and unusual than most.
Iowa camping here is among beautiful pine trees with all the mod cons. Or you can choose a more primitive hike-in site.
A reservation is required so make sure you book even for the hike-in sites. The campsites are open from March through November. If you love Iowa state park camping then this is one of the best.
There are some great restaurants in Cedar Falls too if you fancy a meal out.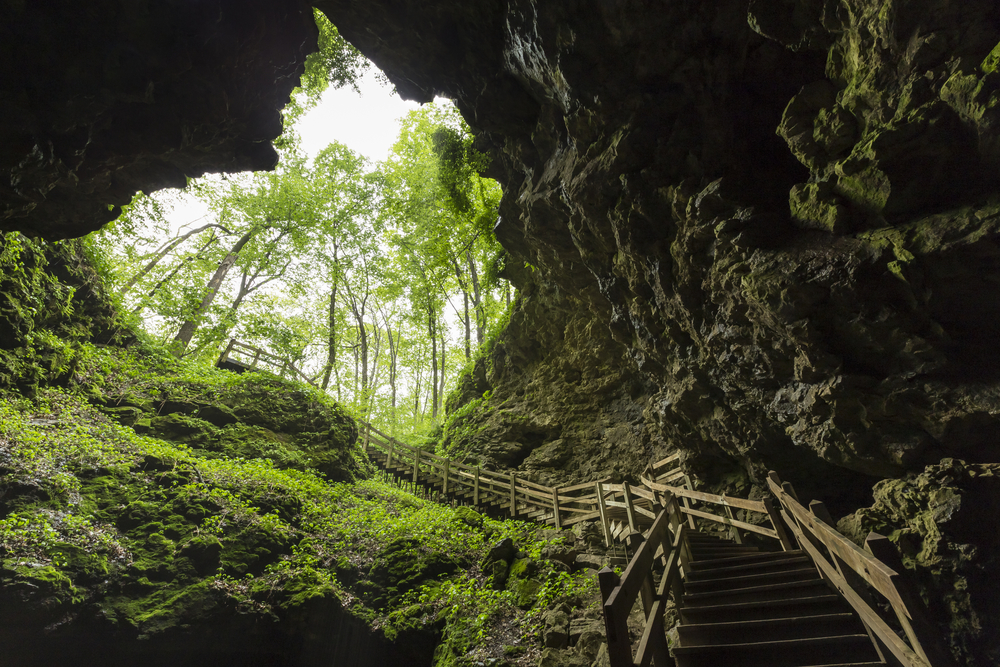 Backbone State Park
Iowa's first state park's name comes from the steep and narrow ridge in the park called The Devil's Backbone. It's a unique location and offers some great IA campgrounds.
Backbone State Park is a park that has something for everyone with over 21 miles of trails to choose from. It is one of the best places to go hiking in Iowa.
There are also some great steams and waterways in the park.
There are eclectic and nonelectric sites in the South Lake Campground along with all the amenities you would expect.
Near the west entrance is the Six Pine Campground which has non-electric sites. And if you want something different there are also 4 cabins on site which you can rent.
Camping in Iowa here comes with lots of options.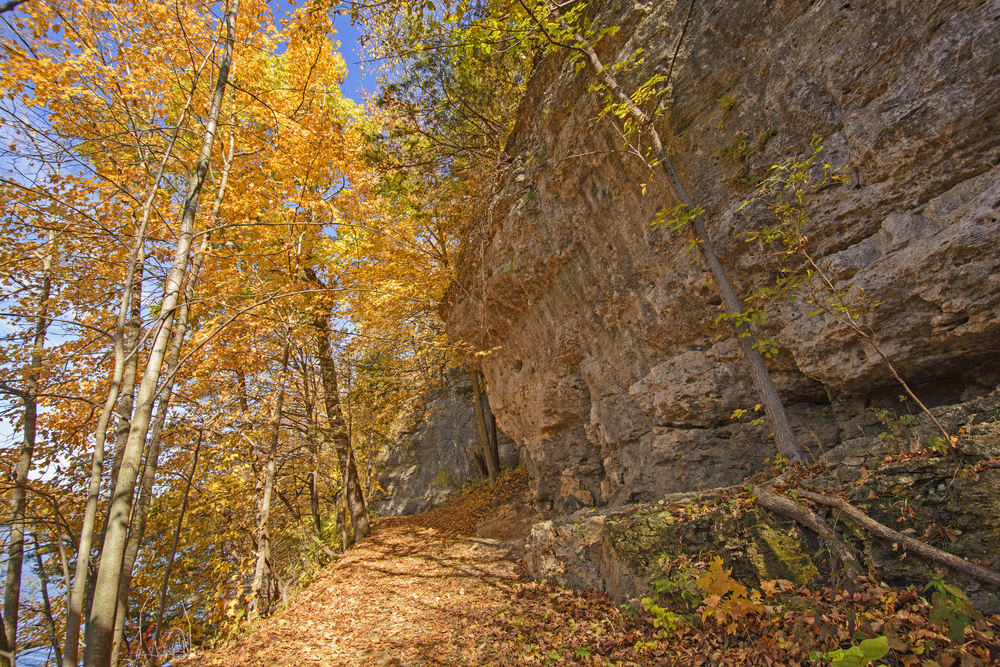 West Overlook Campground
Just north of Iowa City located in the Iowa River Valley is West Overlook Campground. It's a great Iowa campground.
This campsite in Iowa is located on the west side of the Coralville Lake Dam and has all the amenities you would expect as well as children's playgrounds.
You also have access to the beach, picnic sites, picnic shelter, volleyball court, and playground.
The campsite in IA is among heavily wooded forests and there are lots of animals to keep you company.
There are lots to do here including hiking boating, fishing, swimming, and water activities. The site has 89 standard electric campsites.
This is a great place to experience fall in Iowa!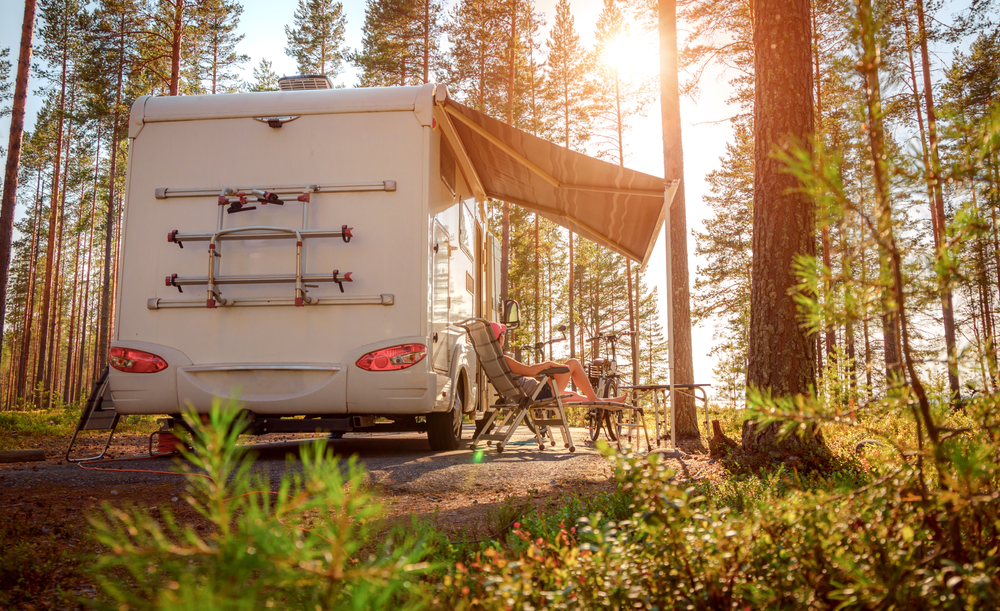 Des Moines KOA
Close to Winterset the home of the "Bridges of Madison County" and John Wayne's birthplace is Des Moines KOA Iowa.
This is one of the best-rated Des Moines RV parks and campgrounds and with good reason. There is just so much to do here and it's perfect for families.
Camping in Des Moines here comes with jumping pillows, trampoline basketball, paddleboats, and so much more. If you like activities this is the Des Moines campground for you.
The site is set on beautiful Iowa farm fields and is a very peaceful and rural site.
Here you can choose RV sites, tent sites, glamping deluxe cabins, and much more. Camping in Des Moines doesn't get much better than this.
There is so much to see and do in Des Moines. And if you find yourself wanting to eat out there are some great restaurants in Des Moines too.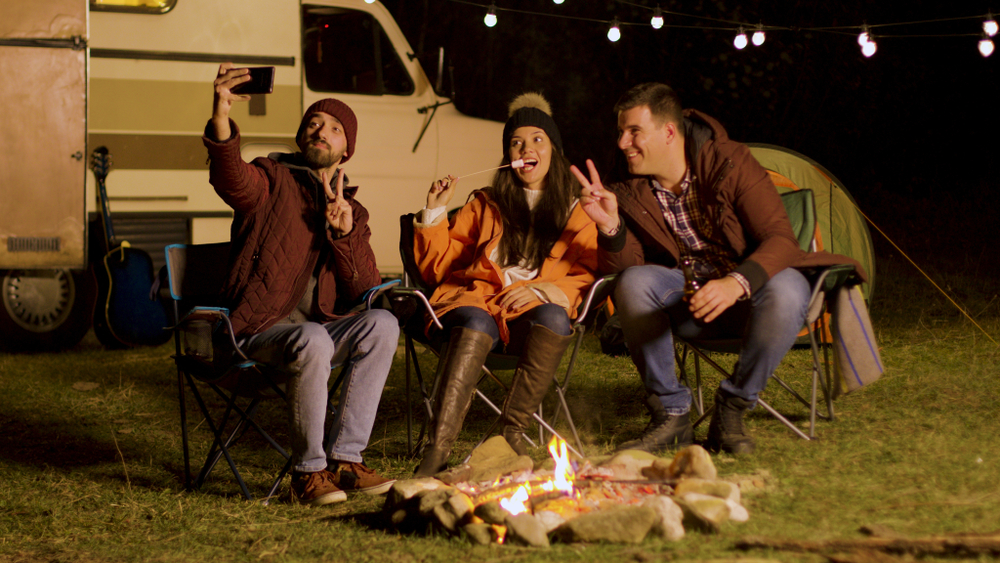 Bellevue State Park
This is one of the Iowa parks that has some of the most scenic Mississippi River overlooks. The park offers a limestone bluff with a breathtaking view and natural beauty. It is also rich in archaeology and history.
The park is split into two separate areas The Nelson Unit and the Dyas Unit, the campgrounds are in the Nelson Unit.
The Nelson Unit has over two miles of trails and even a butterfly garden. The park also contains Indian Mounds dating from 500 B.C. to A.D. 1200.
The IA campsite has everything you would expect and is a great campground in Iowa.
Visiting here is certainly one of the best things to do in Iowa!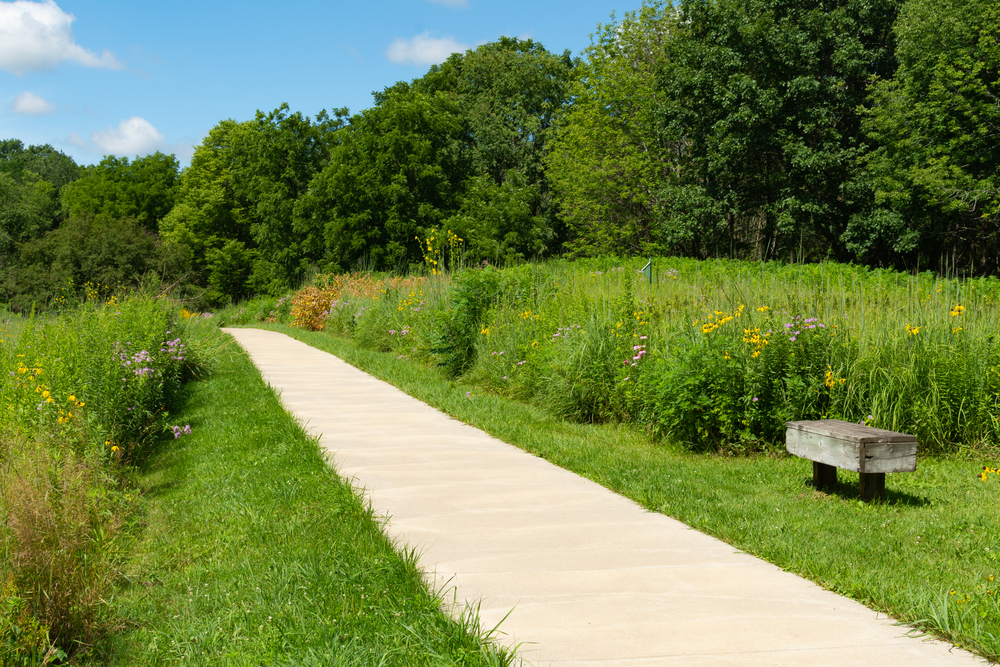 Stone State Park
This campsite is a little different from the others features as it is located in an urban wildlife sanctuary. On the edge of Sioux City, it's one of the campgrounds in IA perfect for a weekend getaway in Iowa.
The park has over 15 miles of trails to explore and it's perfect for mountain bikes having six miles of trails. The Carolyn Benne Nature Trail is a great trail that walks you through the history of the park.
In the winter it's a cross skiing paradise here. So if you come in winter bring your skis.
The campground has electric sites and all the amenities you would expect. There is also a large youth group campsite and several camping cabins.
You can make advance reservations or try your luck on a first-come-first-served basis.
There are so many things to do in Sioux City so taking a trip into town is a must. It's also a great place to eat out so here are some of the best restaurants in Sioux City that you might enjoy.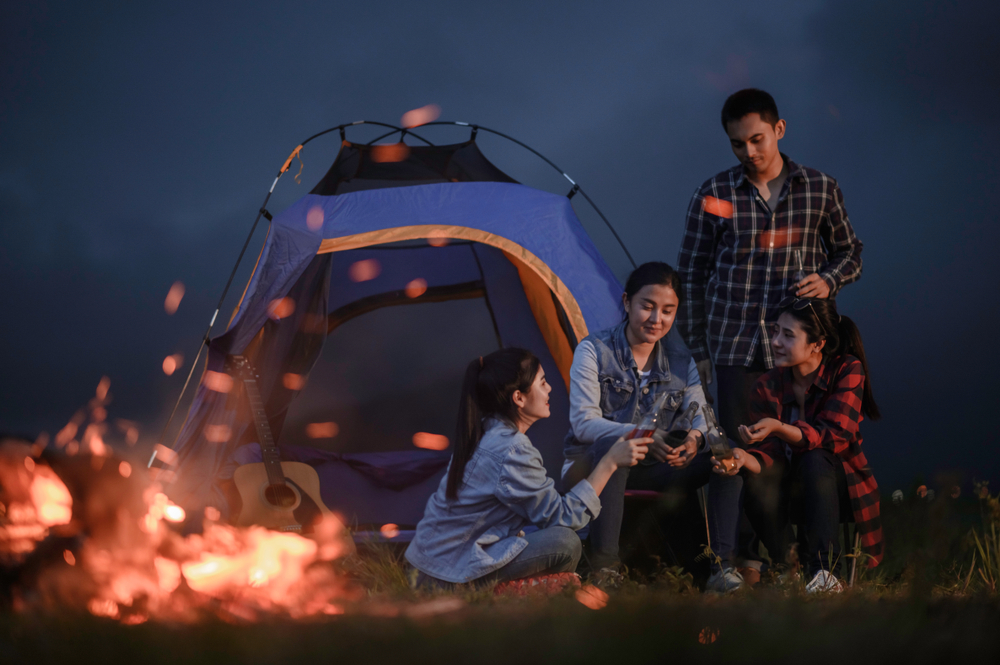 Clear Lake State Park
If your idea of a vacation is sand and water then this Iowa campsite is the place for you. Clear Lake is one of Iowas' most popular lakes.
The park has over 50 acres to explore but most flock to the 900 feet of beautiful sandy beach. There is every kind of lake activity available here and there are numerous picnic locations.
The campground is very popular so while they do offer first-come-first-served pitches I recommend you book online.
The site has all the amenities you will need and if not the town of Clear Lake is a great spot to spend some time.
This Iowa state park camping really is fabulous.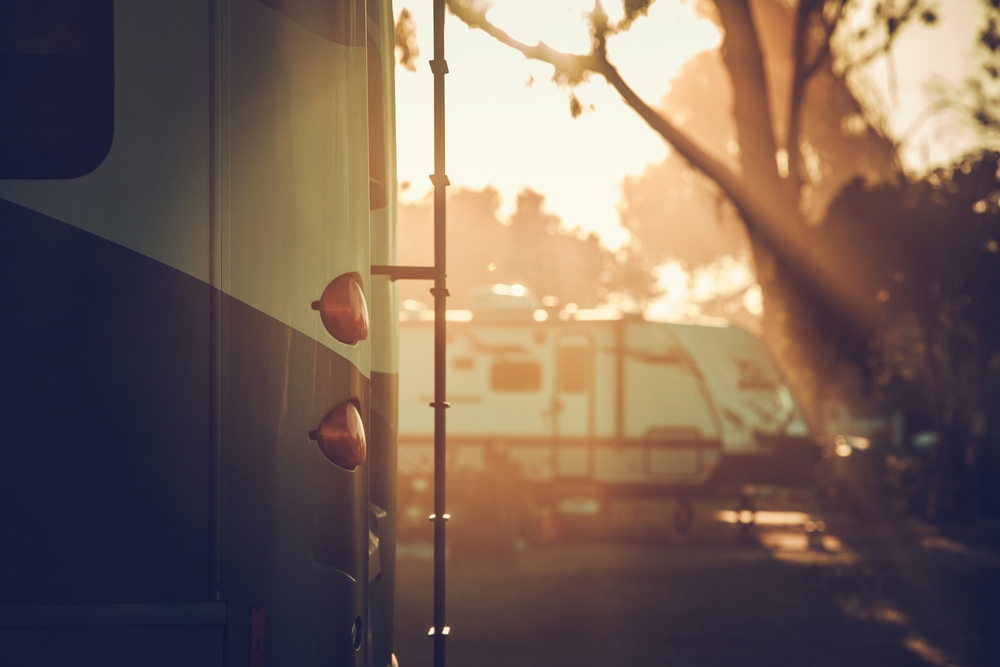 Cherry Glen Campground
Located on the 26,000-acre Saylorville Lake Project this campsite in IA has over 125 pitches available.
The Saylorville Lake Project is a stretch of water that runs for more than 50 miles up the Des Moines River Valley. The lake is great for boating and swimming and has some great scenic Midwest hiking trails around the shores.
The campsite has everything you would expect and a bit more including a disc golf course.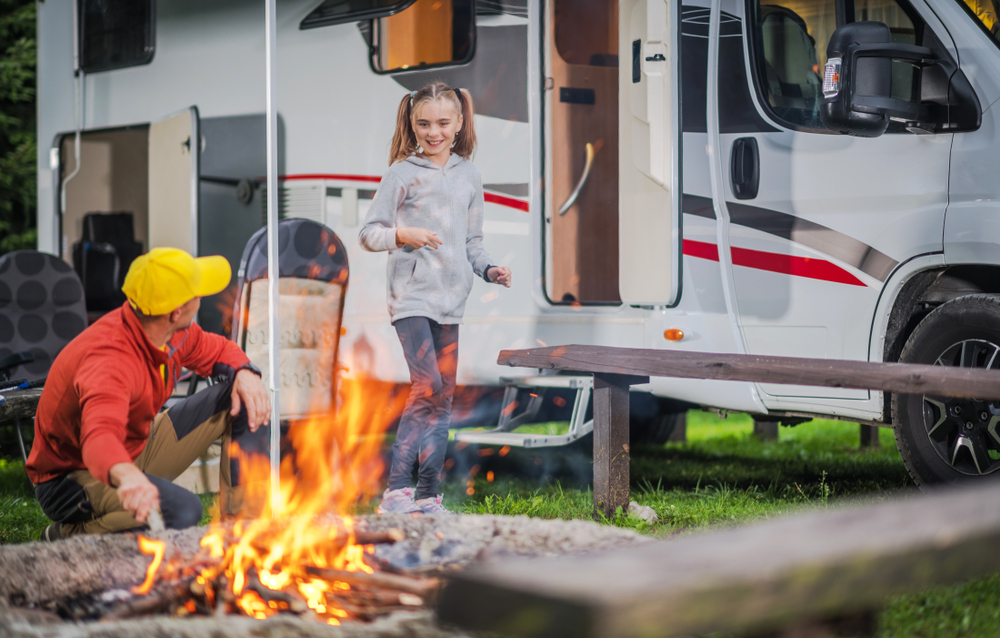 Arrowhead Park
If you love spending time in nature then this 147-acre family-friendly park is for you. Located in Neola the area offers a host of recreational opportunities.
This RV park in Iowa has a playground, basketball and volleyball courts, woodland hiking trails, and wildlife viewing
The campground offers eclectic and no electric campsites and there are also cabins to rent here if you are interested in a bit of an upgrade.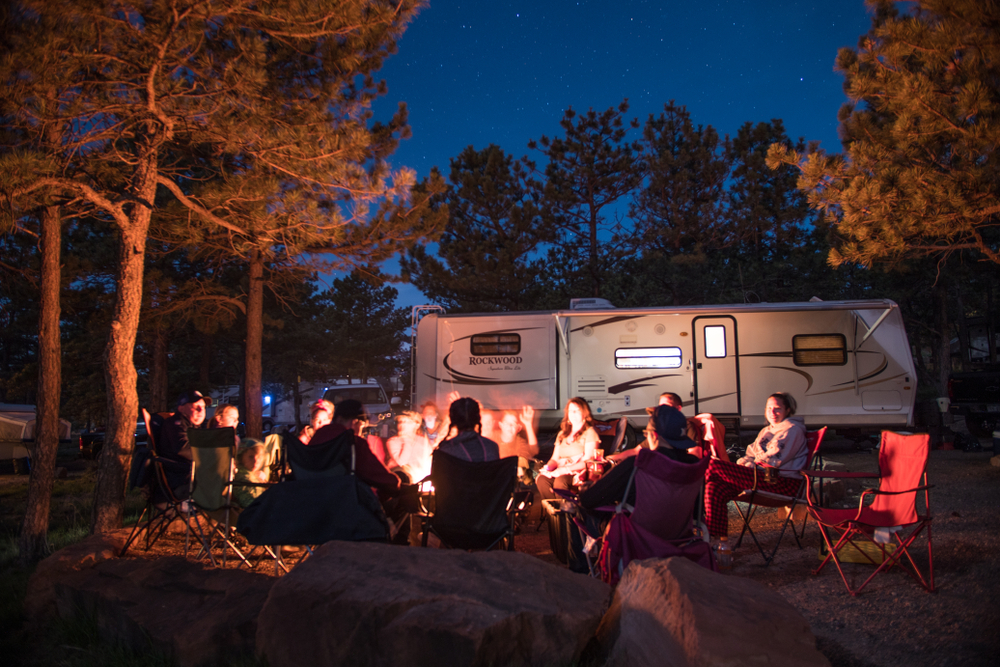 Pulpit Rock Campground
Just two miles from the Iowa town of Decorah is Pulpit Rock Campground. This campsite is really in the heart of small-town America, and it is great for camping in Decorah Iowa.
There are lots of things to do and see in the area and hiking and biking around here are glorious.
Or rent a kayak and spend an afternoon on the Upper Iowa River.
If you thinking of Decorah camping this site really is a great one.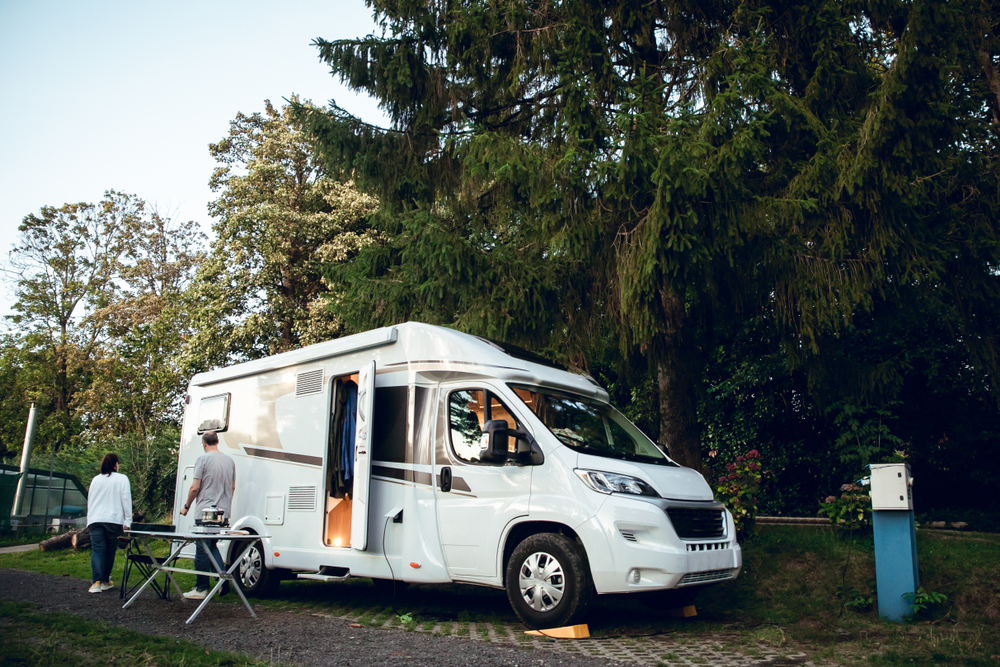 Gull Point State Park
Part of the Iowa Great Lakes Region this area offers so many outdoor activities you will be spoiled for choice. The beaches are also pretty lovely.
Close to Okoboji, this is the area for boating and water activities. Bikers and hikers are also spoilt for choice with the many trails to explore. This is one of the Okoboji campgrounds that is a delight to stay in.
The campsite is one of the most popular in the lakes area so it's best to make a reservation before you arrive. The site has both electric and non-eclectic hookups. Okoboji camping here is a real joy.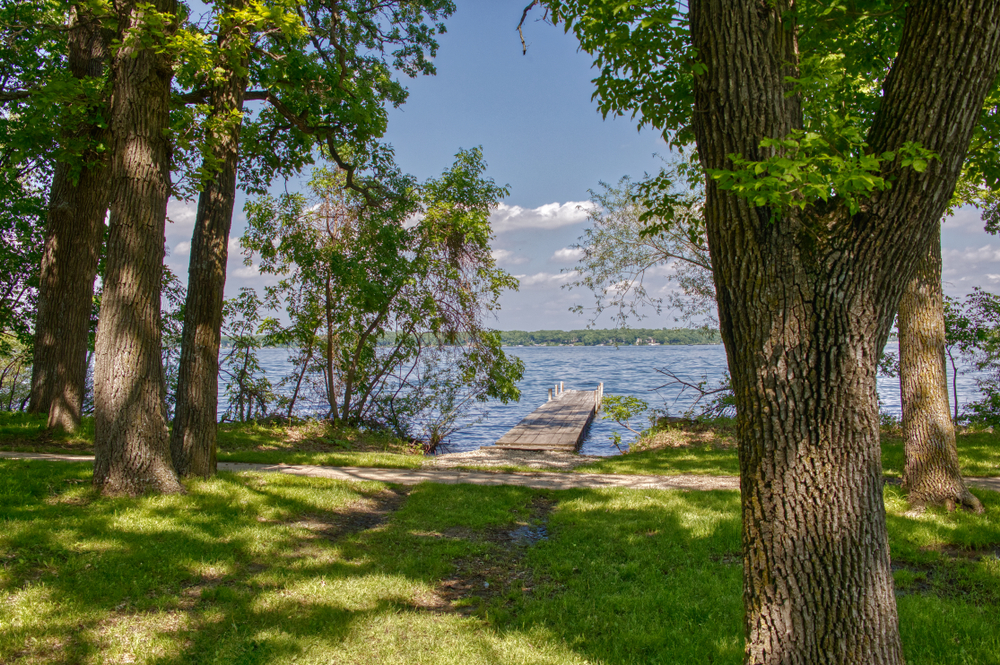 Bushy Creek State Recreation Area Is One Of The Unique Places To Go Camping In Iowa
This IA campground has both equestrian and non-equestrian campgrounds. So if you are traveling with horses in tow this is the place for you.
The equestrian site even has a horse-wash area, hitch rails, and two arenas.
The Bushy Creek State Recreation Area is one of the largest state parks in Iowa with 6500 acres. You will find prairies, grasslands, timber, rivers, and lake habitats.
The draw here though is the lake which offers all the usual water activities and a large beach.
And of course, there are 45 miles of horse riding trails in the area. If you have a horse this is the Iowa campsite for you.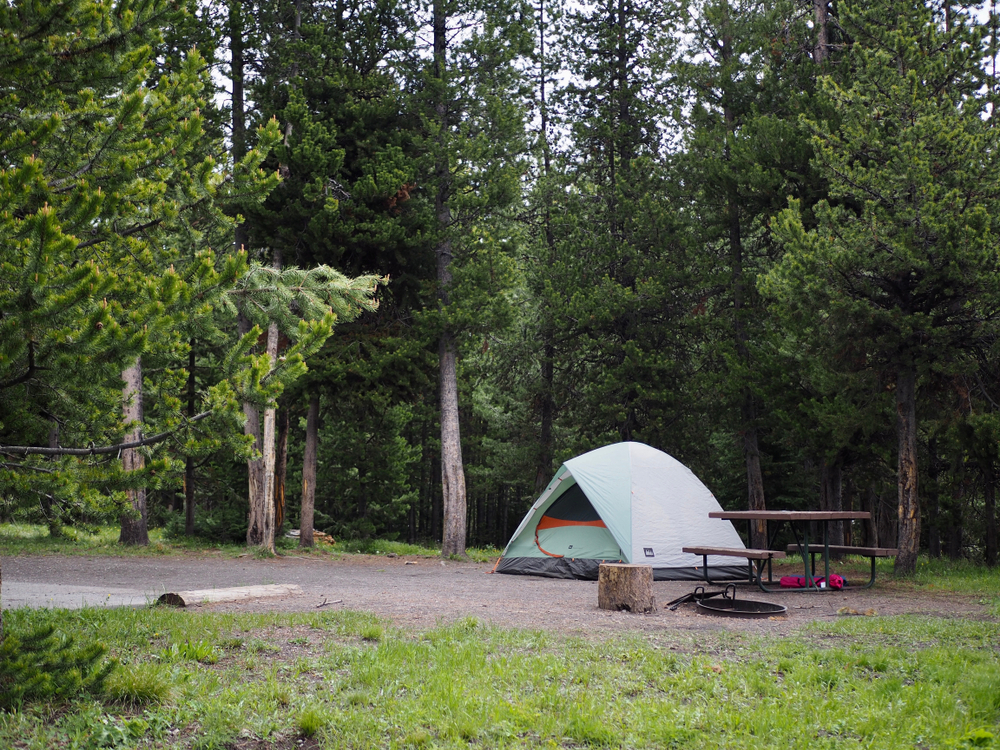 Marble Beach State Recreation Area
The largest site in the Iowa Great Lakes Region this campground in IA has all the amenities you would require and is a well-shaded site.
The Marble Beach State Recreation Area is an isolated spot three miles north of Spirit Lake close to Okoboji. Spirit lake is the largest natural lake in Iowa and is well worth a visit.
There is a trail that runs the length of the park and the beaches in the area are stunning. This is one of the Okoboji campgrounds that should be on top of your list.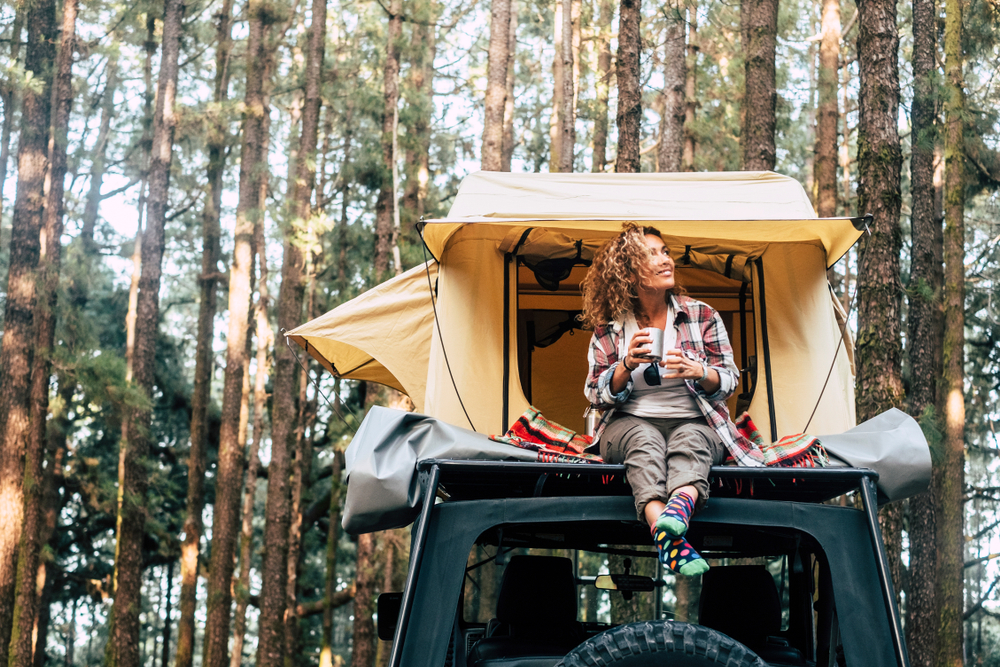 Pilot Knob State Park Is One Of The Coolest Places Camping In Iowa
Dedicated in 1923, Pilot Knob State Park is one of the oldest Iowa state parks. It covers 700 acres and provides plenty to do for the entire family.
Standing atop the tower on the 'pilot knob' (the second-highest spot in Iowa) you will be rewarded with the most spectacular views!
This campground in IA offers electricity, showers, baths, a playground on-site, and a dump station. In winter it's a great spot for ice skating.
The main draw at Pilot Knob State Park is Dead Man's Lake which is a four-acre sphagnum bog, the only one of its kind in the entire state. This IA campsite is a lovely site for an Iowa vacation.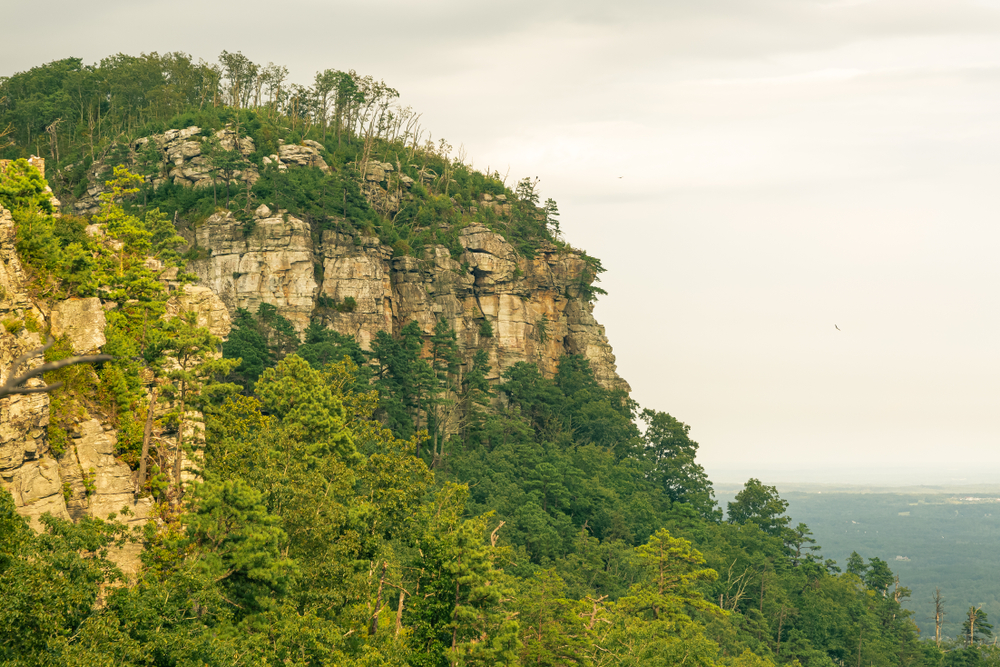 Packing List When Camping In Iowa
If you are searching, here are some tips on how to pack lightly when packing to go to Iowa State parks camping.
A concealed travel pouch may be one of the most important items you bring along when traveling to Iowa campsites. It is always important to protect your personal information. Identity thieves are everywhere.
This unisex RFID blocking concealed travel pouch is lightweight and comes in several colors. It has lots of organization to give you peace of mind. You can place it under your clothes next to your body to carry your ID safely.
If you have a pouch already that does not come with the RFID protection, as I do, these RFID sleeves are the perfect solution.
If you are planning on taking a lot of pictures with your phone you will definitely want to consider an external charging battery. This Anker high-speed phone charging battery is the exact one I carry with me on all of my trips.
I like that it holds its charging capabilities for several uses so I do not have to worry about it while out and about, and if I forget to recharge it at night, it will still be good to go the next day.
My daughter gifted me with this FugeTek selfie stick and tripod setup for my birthday. I absolutely love it! It is made of lightweight aluminum and is so easy to use.
It has Bluetooth connectivity and is a breeze to use for taking Insta-worthy selfies while camping in Iowa!.
I never much believed in using packing cubes when traveling. That is until I tried them. Now I am hooked. These are the exact cubes I use to stay organized when I pack for a trip!
You will want to bring your own refillable water bottle with you.
I never leave home on a trip without my Bobble filtration bottle. The 18.5-ounce size is perfect for your adventures and it fits nicely in the pocket of a backpack.
Perhaps you are traveling a long distance and packing space is a premium in your suitcase, or in your car. Then this set of collapsible silicone foldable water bottles would work well for you. Would not take up much space at all.
You will want a backpack or daypack with you to store snacks, your water bottle, phone, extra clothes, etc.. . No matter the time of day or evening.
This foldable water-resistant backpack would be great. And it comes in many different colors.
—
As you can see when it comes to camping in Iowa, there are a lot of choices.
Camping is one of the best things to do in Iowa!
Whichever of these IA campsites you decide to stay at I know you will have an amazing time.
Whether you choose one of the Okoboji campgrounds, one of the Des Moines campgrounds, or choose to go camping in Decorah Iowa I hope you have a great time.
there are many things to do in Dubuque IA if you choose to camp near there as well!
I hope you have a great vacation and please come back and tell me all about it.