Did you know there are a ton of awesome waterparks in Ohio?
There are so many fun things to do in Ohio, but you might be surprised to learn that there are many Ohio waterparks with cool designs perfect for a family day full of fun.
In summer, these waterparks offer a refreshing way to cool off and beat the heat. Indoor waterparks in Ohio mean you can have water adventures even in the cold Midwest winters.
This list includes some of the best indoor and outdoor Ohio waterparks so you have plenty of options as you plan your next family vacation.
From thrilling waterslides to relaxing lazy rivers, these waterparks have it all. Kids will have fun playing in splash pads while teenagers zoom down slides. Parents can enjoy alone time in hot tubs.
Grab your swimsuit and check out these amazing Ohio waterparks!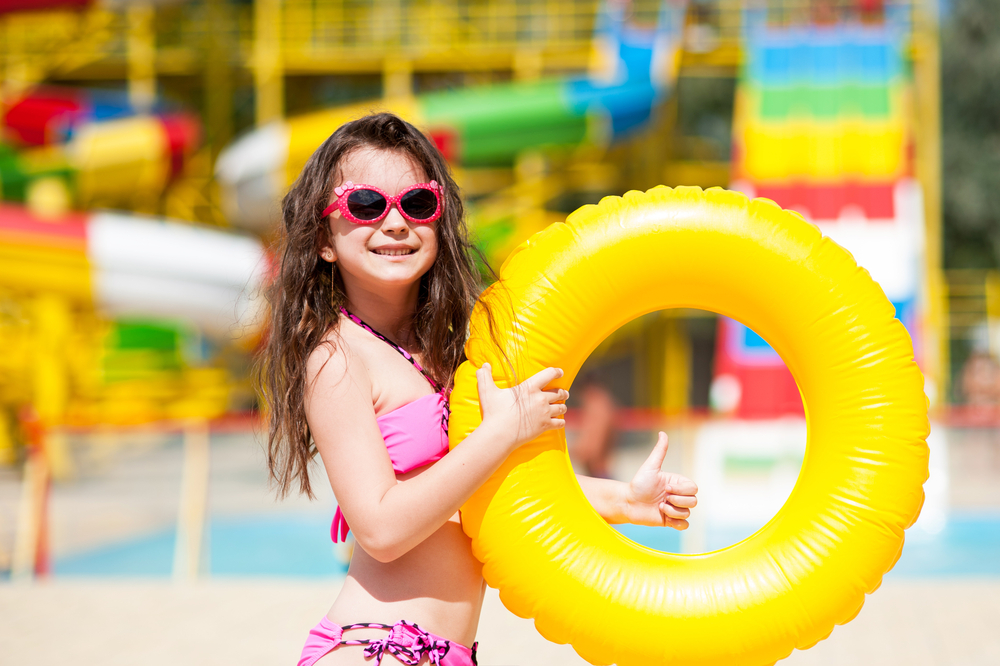 Best Indoor Waterparks In Ohio
Kalahari Resort, Sandusky
The Kalahari Resort is one of the biggest indoor waterparks in Ohio and in the world and is definitely one of the must-visit things to do in Ohio.
This well-designed waterpark has an African theme that comes through in the ride names and decor. There is the Cheetah Race, Leopard's Lair, Rippling Rhino, Zig Zag Zebra, and more!
This waterpark has some really cool, one-of-a-kind experiences as well. Let your kids become mermaids or mermen in a special swim lesson where they don tails. The Underwater VR Experience lets you explore the ocean or space.
If you want to relax, there are indoor and outdoor spa pools. Adults will also love the swim-up bar.
In summer, you can also enjoy the Zambezi Outdoor Waterpark where there are even more thrilling waterslides. The Safari Outdoor Adventure Park also has mini-golf, ziplining, and climbing walls.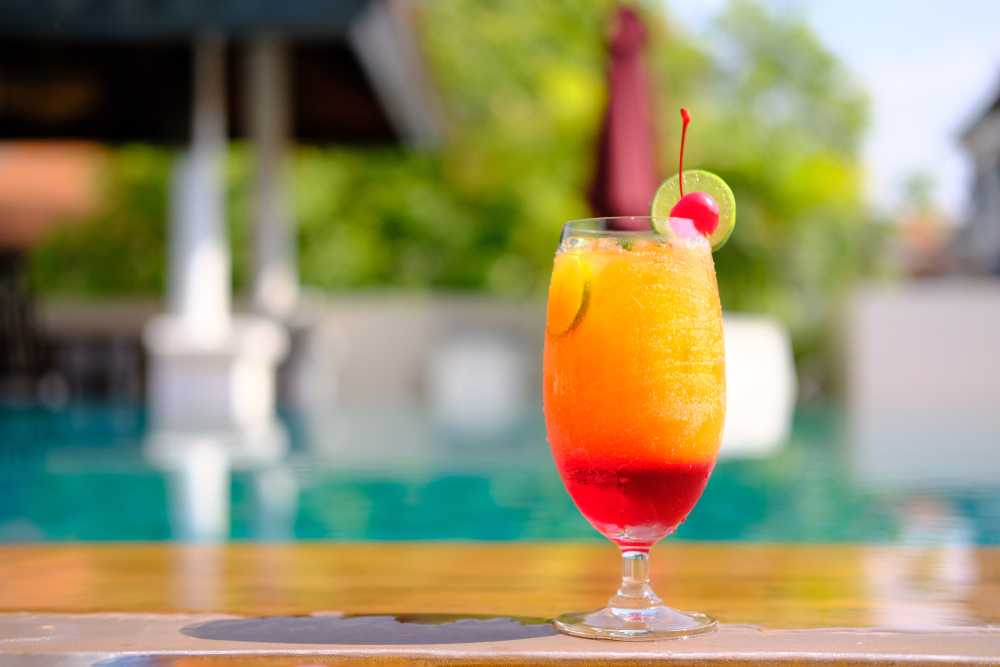 Castaway Bay, Sandusky Is One Of The Best Indoor Waterparks In Ohio
Castaway Bay is another of the many waterparks in Sandusky, Ohio. This is a hotel near the Cedar Point amusement park but you do not need to have a room booked to play. There are day passes available.
This 38,000 square foot waterpark is five stories and has a tropical, Caribbean theme. There are activities for all ages.
Little kids can play in the Toddler's Tide Pool while older kids enjoy the waterslides and wave pool. Adults will love the Grotto Spa with its hot water and cool waterfall.
Snacks are available at Big Daddy's Snack Shack. There is also an arcade for anyone who wants a break from the water.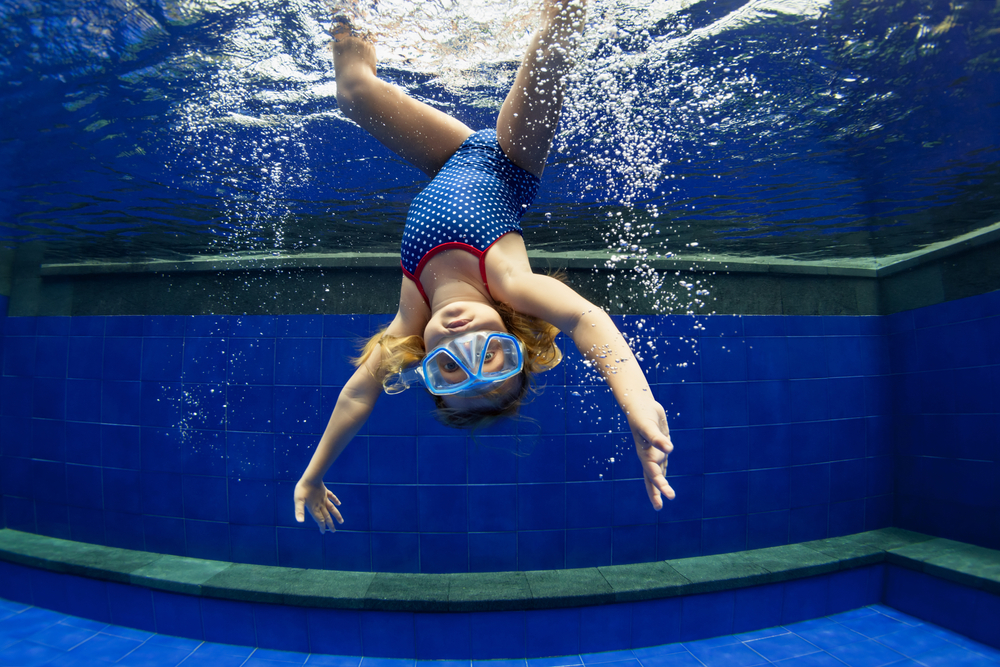 Great Wolf Lodge, Mason
There are Great Wolf Lodges all over the country with two locations in Ohio. One is in Sandusky and the other is in Mason. Both are basically the same.
You can book a room at the hotel or use a day pass to access the indoor waterpark. There is a rustic, forest theme and your kids will love meeting the mascots, Wiley the Wolf, Violet the Wolf, and Oliver Raccoon.
The waterpark area is kept at a warm 84-degrees so it is a great place to escape the harsh Midwest winters. There are thrilling waterslides, a cool water fort treehouse, pools, and a raft ride.
Did we mention there is an adult-only hot spring? This is perfect for relaxing without kids.
With so many amenities this is definitely one of the best indoor Ohio waterparks!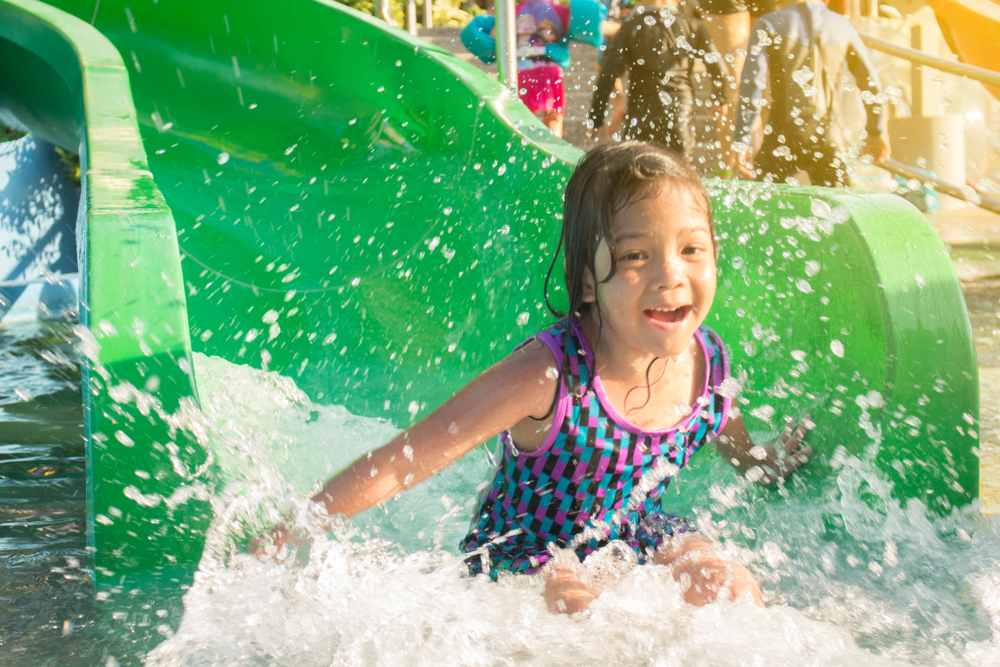 Splash Harbor, Bellville
Splash Harbor is found at a Comfort Inn in the small town of Bellville Ohio. You do not need to be a hotel guest to enjoy the waterpark. Day passes are affordable.
This Ohio waterpark is definitely a hidden gem and not super big. But it has everything you need for a few hours of fun. There are pools, hot tubs, a waterslide, and a splash pad. You can play a game of water basketball.
The hotel also has an arcade complete with video games, billiards, and air hockey. This is a great place to keep the kids entertained.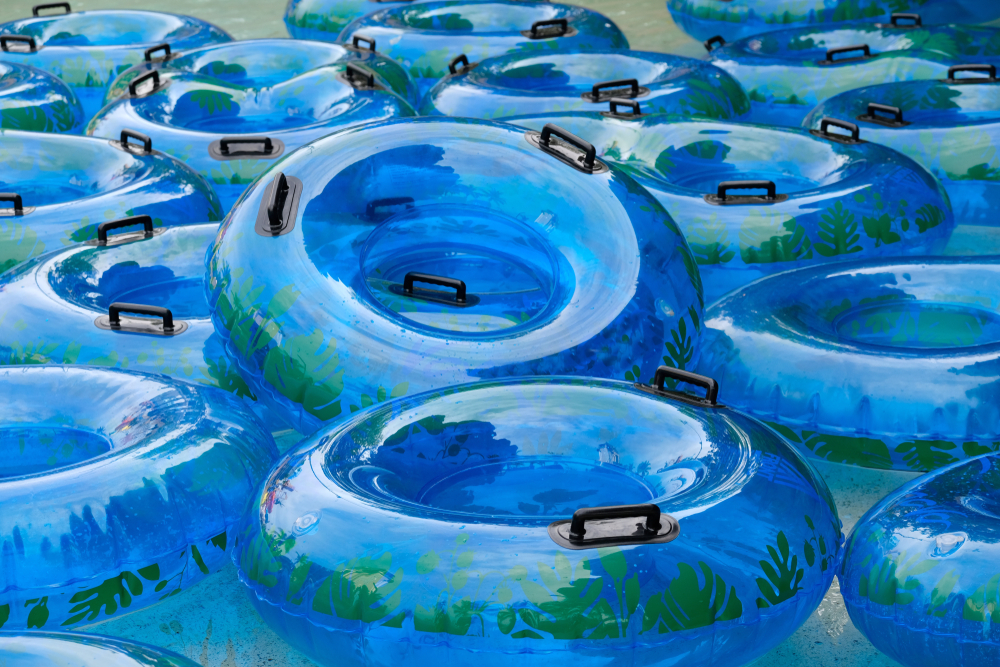 Best Outdoor Waterparks In Ohio
Cedar Point Shores, Sandusky
Cedar Point Shores, once known as Soak City, is the waterpark companion to the Cedar Point amusement park. You can get tickets to both parks for an epic Ohio weekend getaway.
This waterpark in Sandusky OH has eighteen acres of family-friendly rides perfect for all ages. One of the best attractions for young kids is Lemmy's Lagoon where they can meet the neon green lake monster.
Anyone who wants to get their heart pumping can ride the Lake Erie Nor'easter or the Crosscurrent.
Once you work up an appetite, there are plenty of places to pick up a meal or snack. Make sure to reserve a cabana for a private place to relax between rides.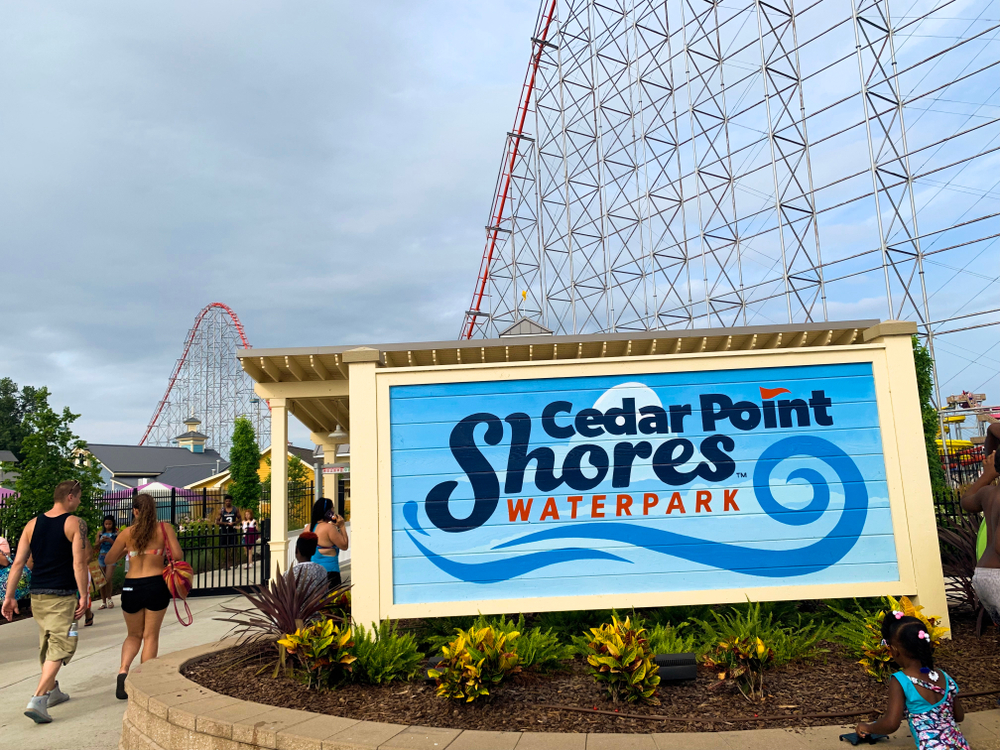 Coney Island, Cincinnati
If you are looking for waterparks in Cincinnati, then Coney Island is where you should go. There has been some version of a waterpark here since 1886. Isn't that crazy?!
Sunlite Pool is 200 feet wide and 401 feet long, holding over three million gallons of water. This is where you will find the epic Challenge zone, one of the largest floating obstacle courses in the country.
Kids will have a blast in the Typhoon Tower 'spray ground' where there are over seventy interactive water play stations. Anyone wanting a thrill will love the seventy-foot Cyclone waterslide.
Do a cannonball off the nine-foot board in Cannonball Cove or get something to eat at the Island Café. Coney Island Park also has paddle boats, mini-golf, a lump pad, and more.
This is certainly a fun waterpark in Ohio that would make a great Ohio road trip!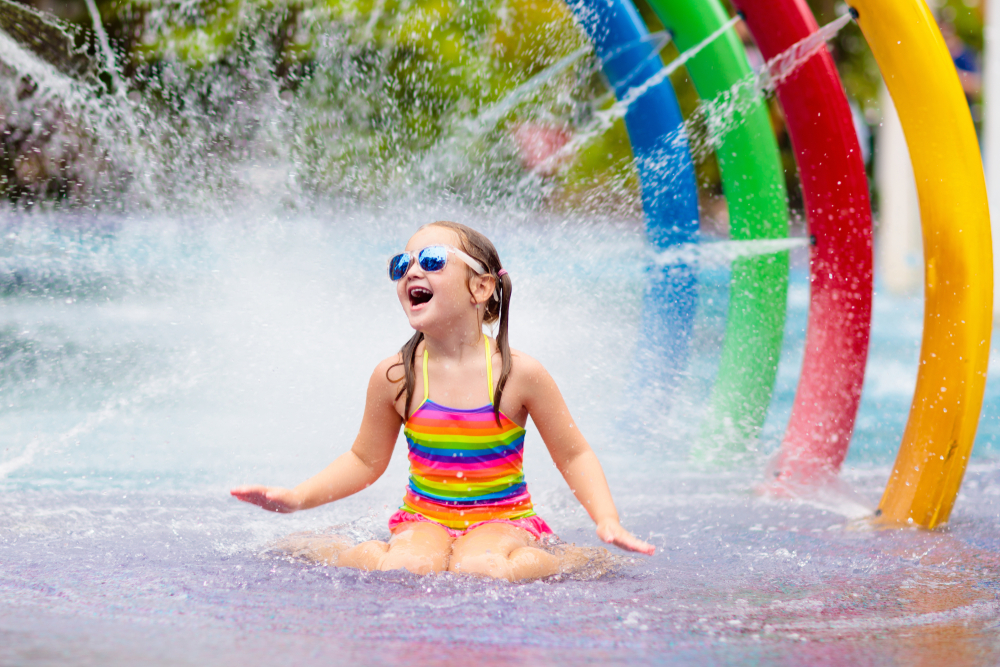 Troy Aquatic Park, Troy
The Troy Aquatic Park is one of the smaller waterparks in Ohio, but it still guarantees a fun time! The three waterslides and diving board provide a great time for everyone.
The interactive play equipment will keep kids entertained. Even babies will have fun splashing in the heated baby pool.
If you want to sunbathe, there are plenty of loungers and an open area to catch some rays. Alternatively, if you want some shade, head under one of the giant umbrellas.
Don't forget to pick up a treat at the Boogie Board Café.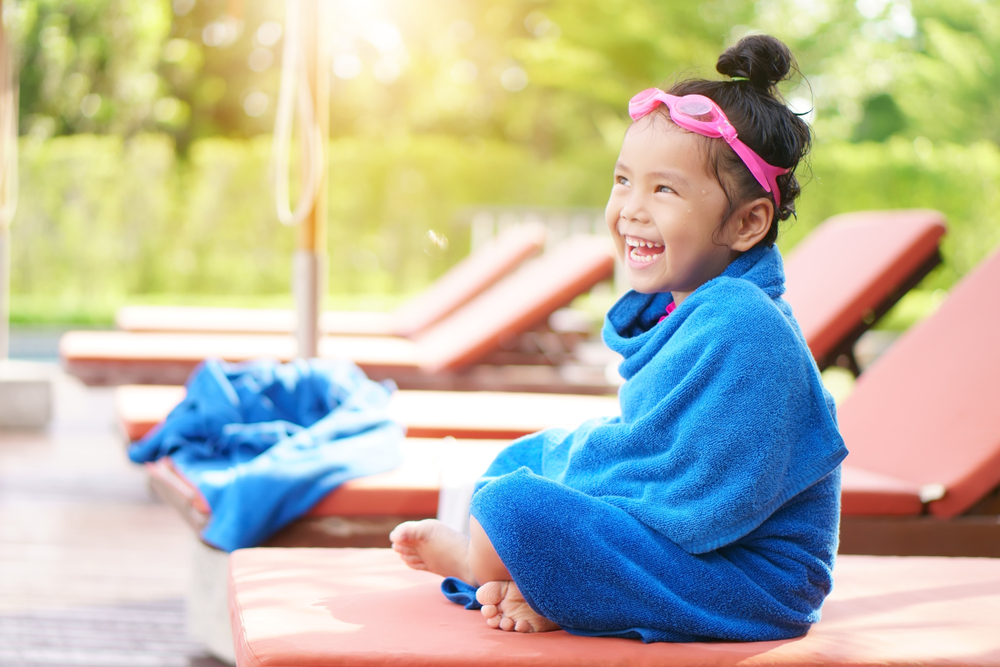 Kings Island Soak City, Mason
In Mason, just outside of Cincinnati, you will find Soak City next to the Kings Island amusement park. This is one of the best waterparks in Ohio with its many pools and variety of rides.
There are thirty-six waterslides all with different intensities. There are also many coves and lagoons for swimming. No matter how brave you are, there is a ride you will enjoy!
The Mondo Monsoon will send you down a free fall tunnel in a four-person tube. Ride some waves on a bodyboard at the Pipeline Paradise.
Bring the kids to Splash Landing for more kid-friendly waterslides and splash stations. There is also a giant bucket that dumps water over everything.
There are cabanas to rent if you want a private area.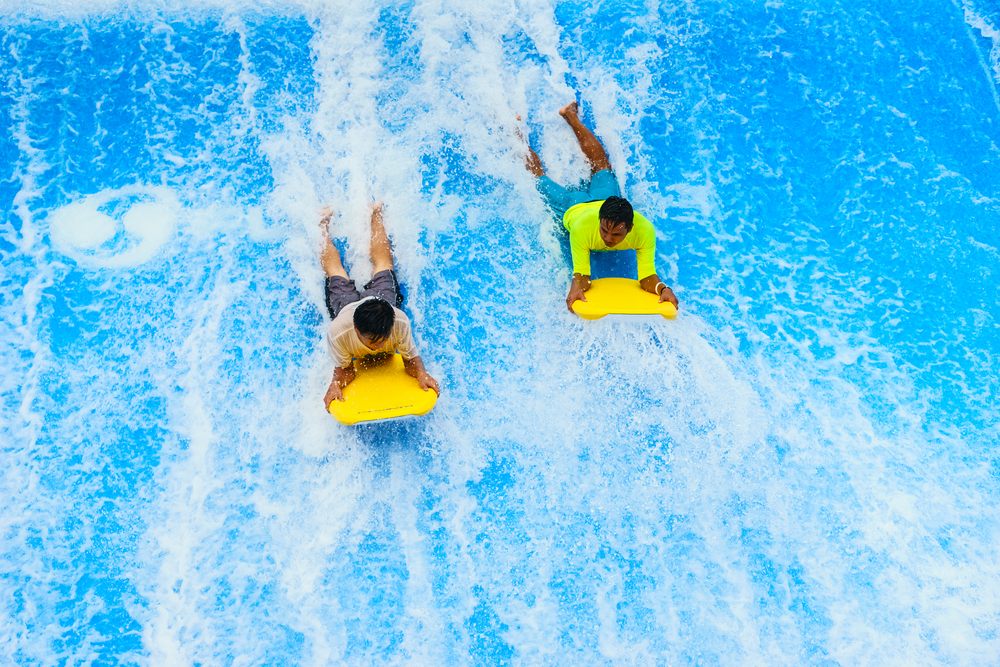 Clay's Park Resort, North Lawrence
Clay's Park Resort in North Lawrence is an amazing place to spend a summer weekend in Ohio. Come for the day or rent a cabin. There are a ton of activities to enjoy.
The Adventure Waterpark connects to the swimming lake and is surrounded by trees for a summer camp feel. The awesome slides will plunge you into the lake.
There are cool inflatables to climb and dueling zip lines for racing into the water. This is definitely one of the most unique waterparks in Ohio!
Along with the waterpark, Clay's Park Resort features mini golf, kayaking, jumping pillows, sand volleyball, and more! If you have kids, you will definitely want to add this to your Ohio bucket list.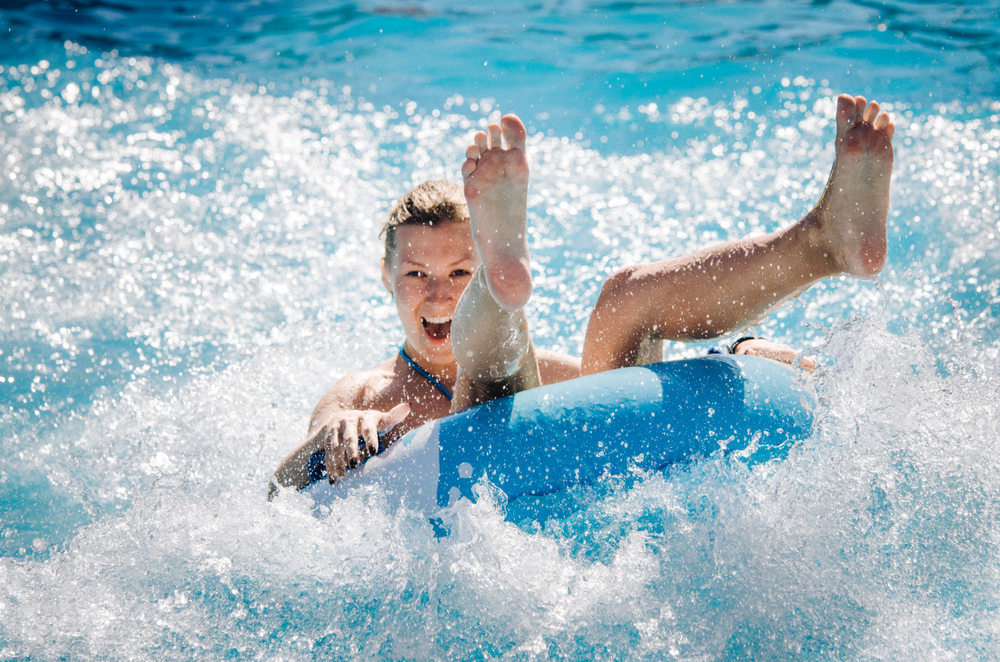 Water Works Family Aquatic Center, Cuyahoga Falls
Come to Cuyahoga Falls for some fun at Water Works Family Aquatic Center. This waterpark takes a simple, public swimming pool to a whole new level.
There are lanes for lap swimming if you want to get some serious exercise in. The five hundred and sixty-foot lazy river is a chill place to float along.
There are multiple slides of different lengths including a frog slide for young kids. Kids will also have fun running around the geysers and waterfalls at this amazing waterpark in Ohio.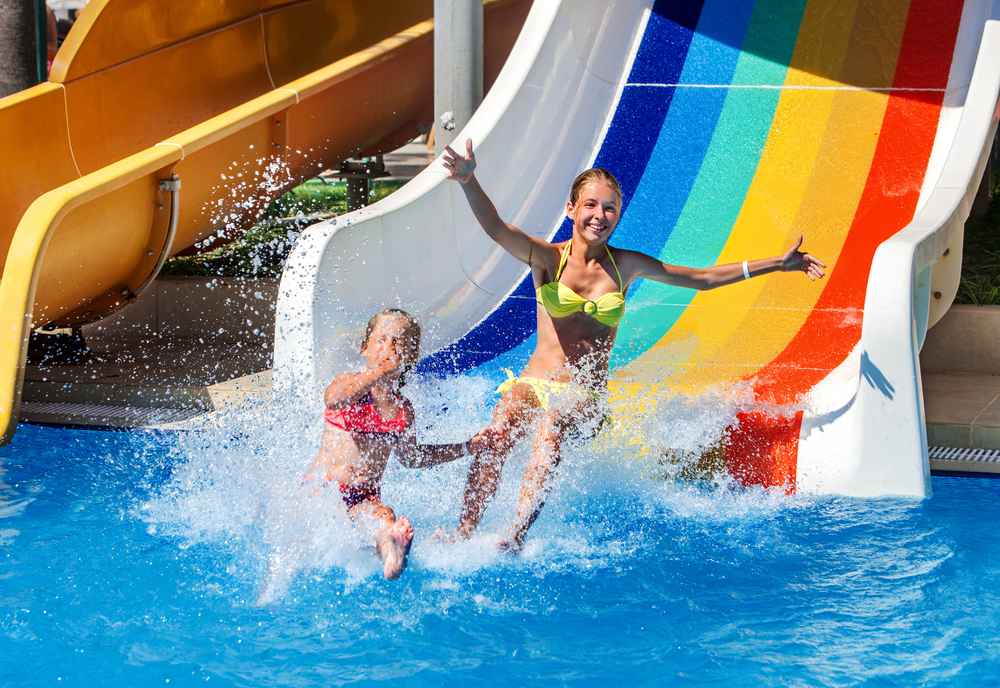 Pioneer Waterland & Dry Fun Park, Chardon
Pioneer Waterland & Dry Fun Park in Chardon is made up of a waterpark, a kid's fun zone, and a sports arena. There is something for everyone to enjoy!
This Ohio waterpark boasts six-story waterslides for thrill-seekers. Younger kids will love all the animal slides, including a dinosaur, elephant, turtle, and frog. There is also a water obstacle course, water volleyball, and water basketball.
The Kidsland has more water fun as well as ride-on toys, a tunnel, and a playhouse. The Sportsland section has a mini-golf, basketball, a jumping pillow, and air and water cannons.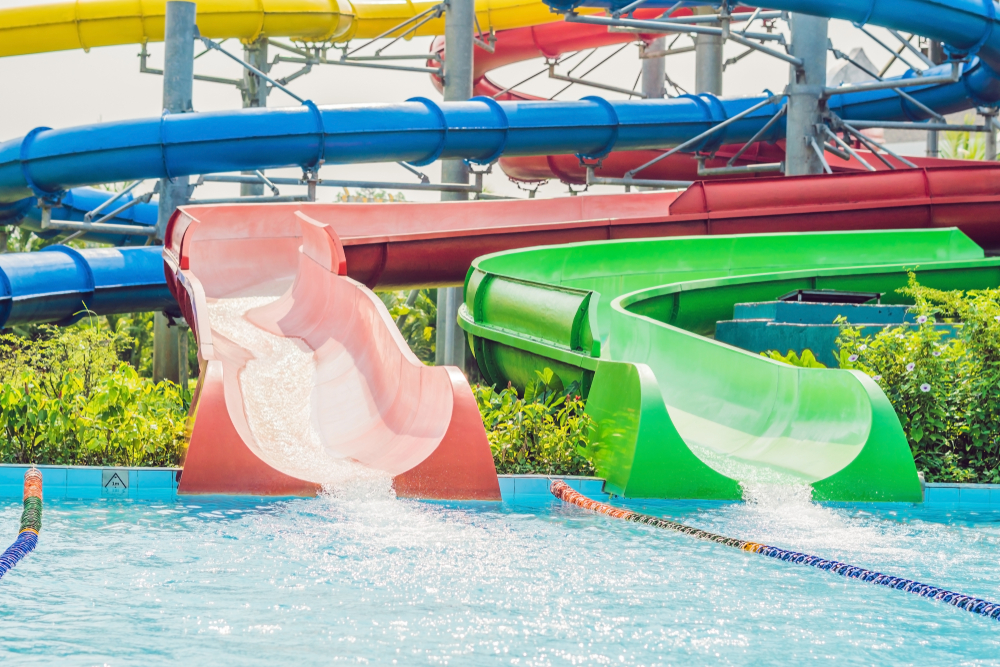 Uhrichsville Water Park, Uhrichsville
The Uhrichsville Water Park may not be super big or fancy, but it gets the job done! This 4.5-acre park features an 18,000 square foot heated pool and two-story waterslides.
Younger kids will enjoy the ease of zero-depth entry and the big water playground. There is also a concession stand for snacks.
This is a no-frills waterpark which makes it one of the cheapest. If you want one of the best budget waterparks in Ohio, the Uhrichsville Water Park is a great option.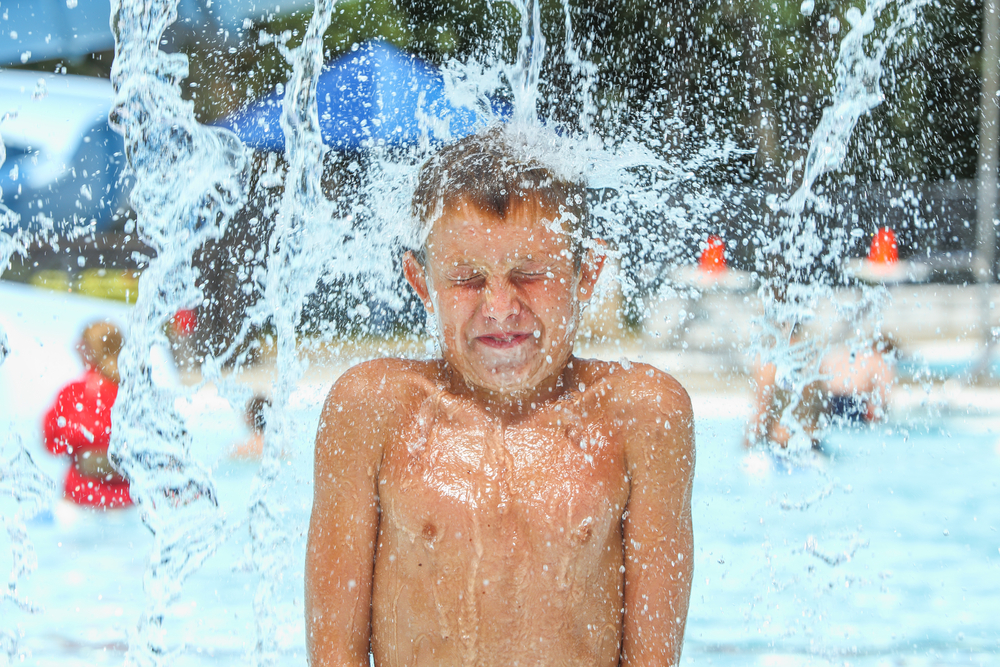 Zoombezi Bay, Powell
Zoombezi Bay is in Powell just outside of Columbus This is one of the coolest waterparks in Ohio with seventeen waterslides, refreshing pools, and cool family-friendly attractions. And one of the best things to do in Columbus!
The well-designed Baboon Lagoon is an epic water playground. The giant octopus is a picture-perfect feature here. Be prepared for a 1,000-gallon bucket of water to get dumped on you!
Adrenaline junkies will want to get on a four-person raft and speed down the Cyclone at up to 24 miles per hour. The Slippery Seals Body Slides send you through 310 feet of slides at around 20 miles an hour.
Adults who want to have time away from kids will want to check out the adult-only loungers. There is also a swim-up bar at Croctail Creek & The Sandbar. You can take your drink on the heated lazy river.
Zoombezi Bay is found at the Columbus Zoo and many of the rides have animal names.
This is clearly one cool Columbus water park!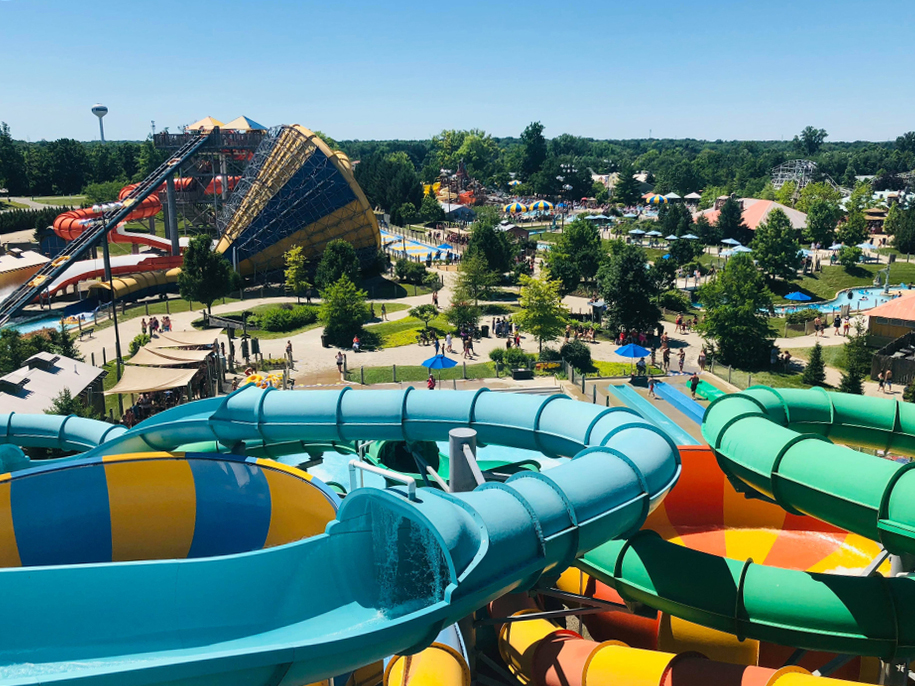 The Beach Waterpark, Mason
The Beach Waterpark is yet another of the awesome waterparks in Mason, Ohio. There is a tropical theme here so you can pretend you are in Florida instead of the Midwest.
The Soaring Eagle Zip Line is probably the coolest and most unique ride at the park. Two people can ride together eight stories ver the wave pool.
There are a ton of crazy waterslides to enjoy or if you want a chiller experience, float down the 1,200-foot long Kokomo Lazy River. There is also a heated spa pool for more relaxation.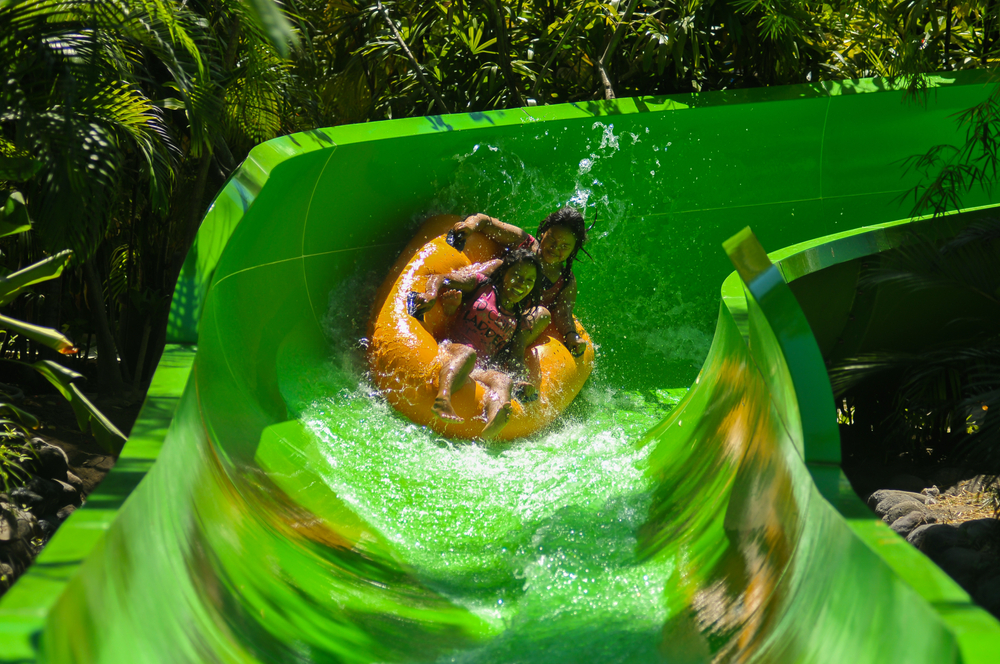 Baylor Beach Park, Navarre
Baylor Beach Park is a fun Ohio outdoor waterpark and swimming area found at a campground in Navarre. You do not need to camp here to go to the waterpark, but camping here is a great family activity.
There are two spring-fed lakes here with different attractions. The two-acre swimming lake has a ninety-foot waterslide, diving boards, and a log roll.
The other lake is one acre and is where you can ride in a paddleboat. Some of the boats are really unique, like one that looks like a tractor.
Sandy beaches around the lakes provide a place to sunbathe or build sandcastles. There is a beach house where you can rent tubes or get some food.
Along with the lakes, Baylor Beach Park has a ton of other fun things to do. There are playgrounds, a mini-golf course, a basketball court, volleyball courts, and cornhole areas.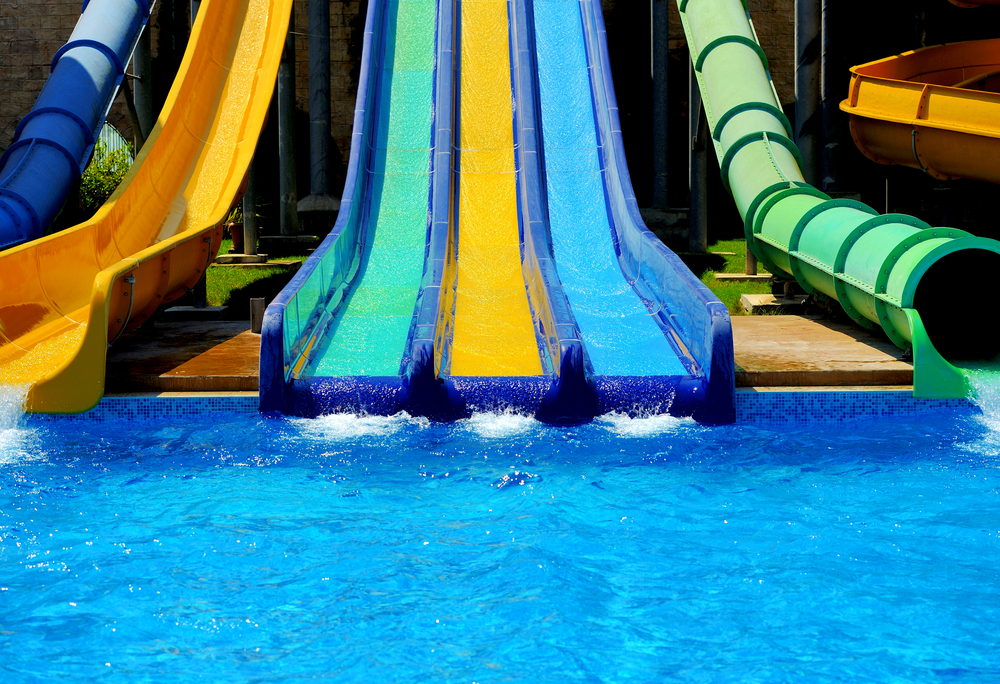 Packing List For Visiting Waterparks In Ohio
A concealed travel pouch may be one of the most important items you bring along when visiting Ohio waterparks. It is always important to protect your personal information. Identity thieves are everywhere.
This unisex RFID blocking concealed travel pouch is lightweight and comes in several colors. It has lots of organization to give you peace of mind.
If you have a pouch already that does not come with the RFID protection, as I do, these RFID sleeves are the perfect solution.
This configuration comes with enough credit card sleeves that the entire family would be protected. They are slim too, so they will easily fit into your pouch or wallet.
If you are planning on taking a lot of pictures with your phone you will definitely want to consider an external charging battery. This Anker high-speed phone charging battery is the exact one I carry with me on all of my trips.
It can be used on a variety of phones, not just an iPhone like I have. And wow is it fast!
I like that it holds its charging capabilities for several uses so I do not have to worry about it while out and about, and if I forget to recharge it at night, it will still be good to go the next day.
My daughter gifted me with this FugeTek selfie stick and tripod setup for my birthday. I absolutely love it! It is made of lightweight aluminum and is so easy to use.
It has Bluetooth connectivity and is a breeze to use for taking selfies when splashing around in the waterparks in Ohio!
Hydration is so important when traveling. You want to remain hydrated throughout your travels to support your immune system which in turn will be stronger to fight off any germs you will encounter during your travels.
You will want to bring your own refillable water bottle with you.
I never leave home on a trip without my Bobble filtration bottle. The 18.5-ounce size is perfect for hiking and it fits nicely in the pocket of a backpack.
When filled with water, it is not too heavy to carry. And the replaceable carbon filter ensures fresh clean water whenever you fill the Bobble.
Perhaps you are traveling a long distance and packing space is a premium in your suitcase, or in your car.
Then this  collapsible silicone foldable water bottle would work well for you. Would not take up much space at all.
You will want a backpack or daypack with you to store snacks, your water bottle, phone, extra clothes, etc.. then this foldable water-resistant backpack would be great
It is very affordable and is available in many color options for you to choose from. The fact that it folds down into a zippered pouch will make it easy to pack.
—
Waterparks in Ohio are not hard to find if you know where to look. There are a lot in Sandusky and around Columbus, but they are scattered throughout the whole state as well. Here is information on Ohio vacation rentals to help you plan your trip to your fave waterparks in Ohio.
These fun attractions can be enjoyed all year round since there are indoor options. So, next time your kids are complaining they are bored on a rainy or cold day, take them to a waterpark!
Whether you want thrills from a speedy waterslide or just want a peaceful float down a lazy river, waterparks are a super fun thing to do in Ohio.