Are you looking for things to do in Lancaster, Pennsylvania? You are in the right place.
In the article, I will walk you through the places to visit in Lancaster and talk you through Lancaster activities.
Lancaster in Lancaster county PA is a fascinating city with a rich history. It's a great city for a Midwest weekend getaway.
The city has a long history including Dutch, German, and English influencers which has created an interesting city.
Lancaster, Pennsylvania also has a large community of Amish and Mennonite communities.
This city has a lot of charm surrounded by farmland, rolling hills, and beautiful countryside. It's also a city with lots to offer tourists from green areas to historic buildings to amusement parks and museums.
Whatever you love doing Lancaster can deliver. You might be surprised at all the things to see in Lancaster. This vibrant Midwest city really does have something for everyone.
So are you ready to see which things to do in Lancaster I have chosen for you? Grab a seat, get a hot drink and let me give you some ideas of what to do in Lancaster PA.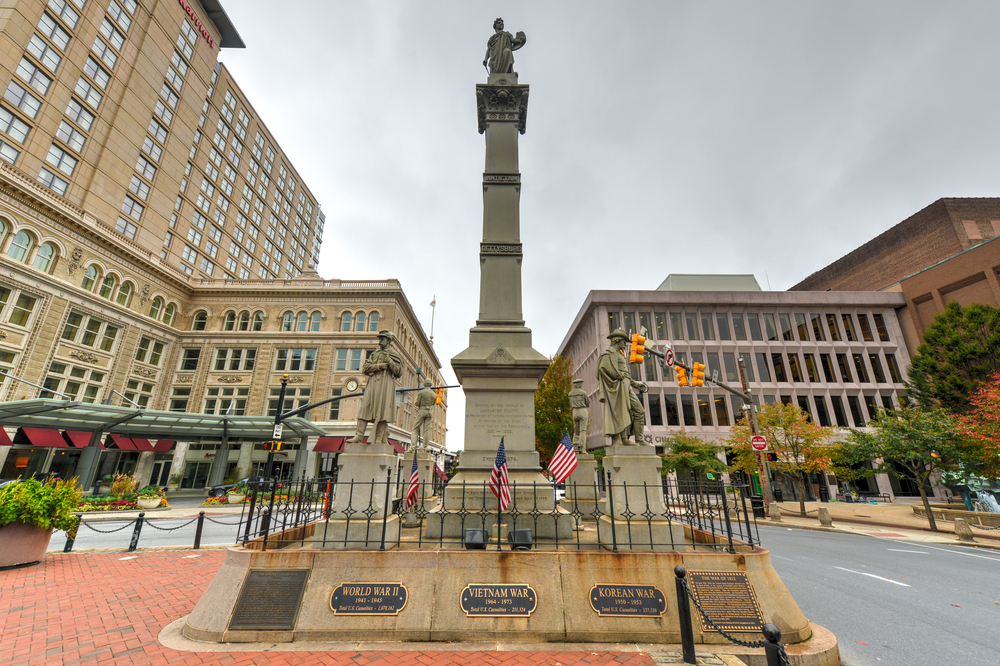 15 Best Things To Do In Lancaster PA You Shouldn't Miss
Have A Family Day Out At Dutch Wonderland
If you are looking for things to do with the family in Lancaster then Dutch Wonderland is perfect for you.
It is one of the best amusement parks in the Midwest.
It is known as a "kingdom for kids," and is an attraction in Lancaster families will love.
There is everything here from water slides to rollercoasters, to carousels to bumper cars, and all in between.
The virtual reality simulations, dinosaur exhibits, and fun houses are also worth a mention.
There is a little something for everyone here with more than 35 rides, attractions, and shows. If you have children this is the thing to do in Lancaster.
Oh and if it rains for more than an hour when you are there you get a free pass to return. Definitely one of the cool things to do in Pennsylvania.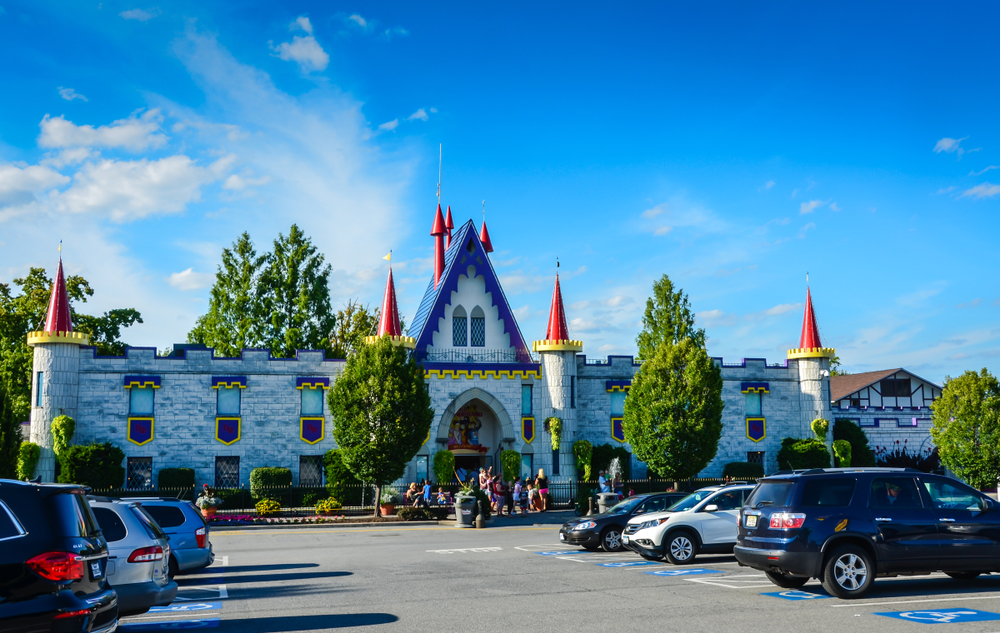 Visit The Amish Farm and House
If you are wondering what to do in Lancaster PA then a visit to The Amish Farm and House Tour should be high on your list.
There is a thriving community here and this is a great way to get a feel for the Amish community.
You can tour the villages, visit the shop, take a bus ride through the farmlands and get a really authentic feel for this way of life in a respectful way.
This attraction in Lancaster offers you a first-hand look at Amish life.
The house itself is over 200 years old and tours run throughout the day. These tours are led by highly trained and professional tour guides.
There really is so much to do here and baked goods, handcrafted clothes, and blankets are all available to buy. The craftsmanship that goes into Amish products really is unrivaled.
This is one of the things to see in Pennsylvania and if you are in the area please visit it really is worth it.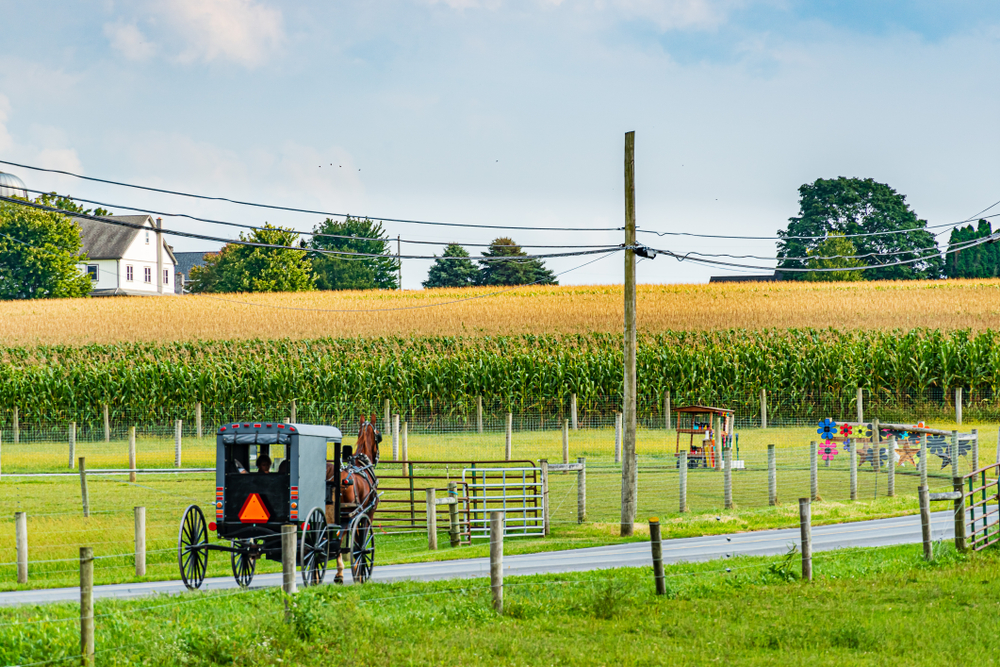 Experience Lancaster Central Market
Lancaster Central Market is one of the best places to visit in Lancaster. The sights, sounds, and smells are intoxicating.
It's the oldest farmers' market in Pennsylvania founded in 1730. People come from far and wide to sample dishes that you can't find elsewhere.
You will find some Pennsylvanian delicacies here like 'chowchow', 'scrapple', 'headcheese', and Pennsylvania Dutch Sausage.
There is more than just food here though with over 60 vendors marketing their wares which include everything from food to home decor.
The market is open three days a week Tuesday, Friday, and Saturday. This is one of the events in Lancaster that you won't want to miss.
Immerse Yourself At The North Museum of Nature and Science
There are museums and then there is the North Museum of Nature and Science.
Forget stuffy, boring places. This is a hands-on full immersive experience that everyone, especially children will love. This is definitely one of the things to do with family in Lancaster.
Science comes to life here. This activity in Lancaster will leave everyone rethinking what they think of museums.
Inside you will find a botany exhibit that houses rare and beautiful plants, a live animal room with toads and tarantulas, a fossil collection with dinosaur skulls and so much more.
There is so much here that it will keep the children occupied for hours. This is one of the fun things to do in Lancaster, PA.
Explore The Landis Valley Village and Farm Museum
This living history museum is another totally immersive experience and is one of the Lancaster attractions you will want to make sure you visit.
The focus of the museum is the history of the Germanic population in Pennsylvania. You can wander through displays and exhibits with staff dressed in authentic costumes.
The museum preserves the culture of the Germans who settled here in the 17th and 18th centuries. Art, clothes, music, tools, and other objects all tell the story.
You can learn how steam engines work, visit the blacksmith and leatherwork shops and watch steam mills in action.
This is one of the attractions in Lancaster that should be high on your list.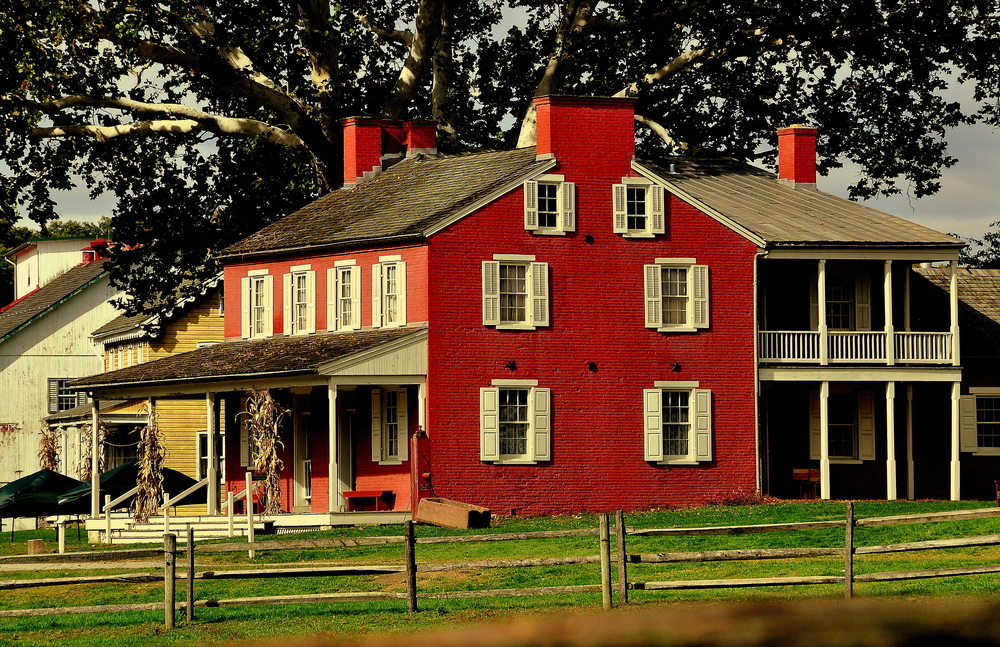 Marvel At The Fulton Opera House
The Fulton Opera House is one of the things to see in Lancaster if you love culture. It's the oldest working theatre in the USA and is a National Historic Landmark.
The theatre is a large Victorian-style building in downtown Lancaster that despite its name does not put on opera shows.
This is the place you come to see musicals, shows, plays, and the like.
Every Friday from Memorial Day to Labor Day there are backstage tours where you can really get to experience and see this historic building.
And if you can catch a show while you here please do.
This is one of the things to do in downtown Lancaster.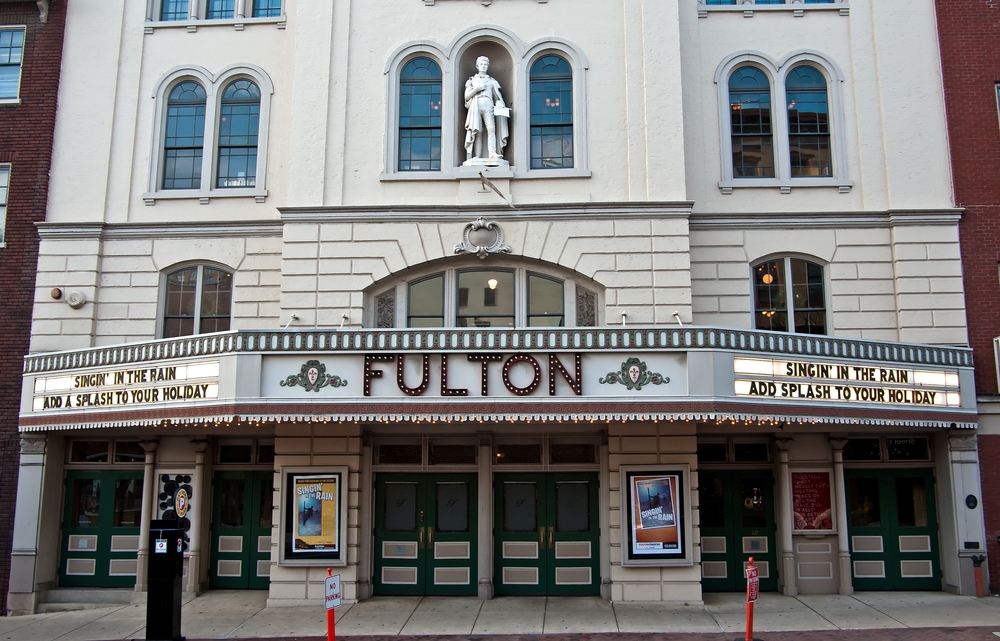 Relax At Lititz Springs Park
If you are looking to get away from the hustle and bustle of the city then take a trip to Lititz Springs Park. It's one of the free things to do in Lancaster and really is beautiful.
You will find grassy fields, tree-lined pavilions, brick canals, a water feature, and many idyllic spots to stop and enjoy the peace and quiet.
The park holds many events in Lancaster from wine festivals to ice sculpture competitions so check to see if there is something on while you are there.
A visit here is one of the things to do near Lancaster. It's about a 20-minute drive away, however, it's such a beautiful place it's worth the trek.
This is a cool place to experience fall in the Midwest if you visit in autumn.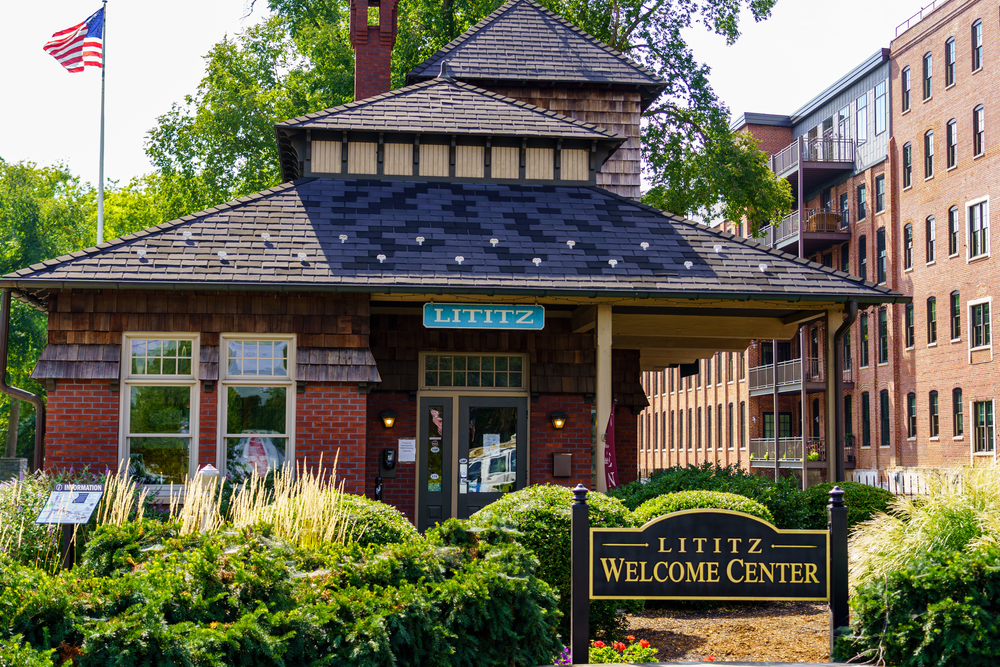 Get Unique Goods At The Kitchen Kettle Village
This quaint walkable village is approximately 15 minutes from the city center and celebrates the long and fascinating history of the Pennsylvania Dutch.
The Dutch played a huge part in founding and building Lancaster.
Here you will find local cooks, quilters, and shopkeepers happy to sell you unique homemade goods. The village also contains some well-known brands.
It's a great place to learn about the Pennsylvania Dutch and get a first-hand look at their culture. You will find pottery brans, jam stores, and so many other delights.
This is one of the free things to do in Lancaster PA but I suggest you take money with you and support the local businesses.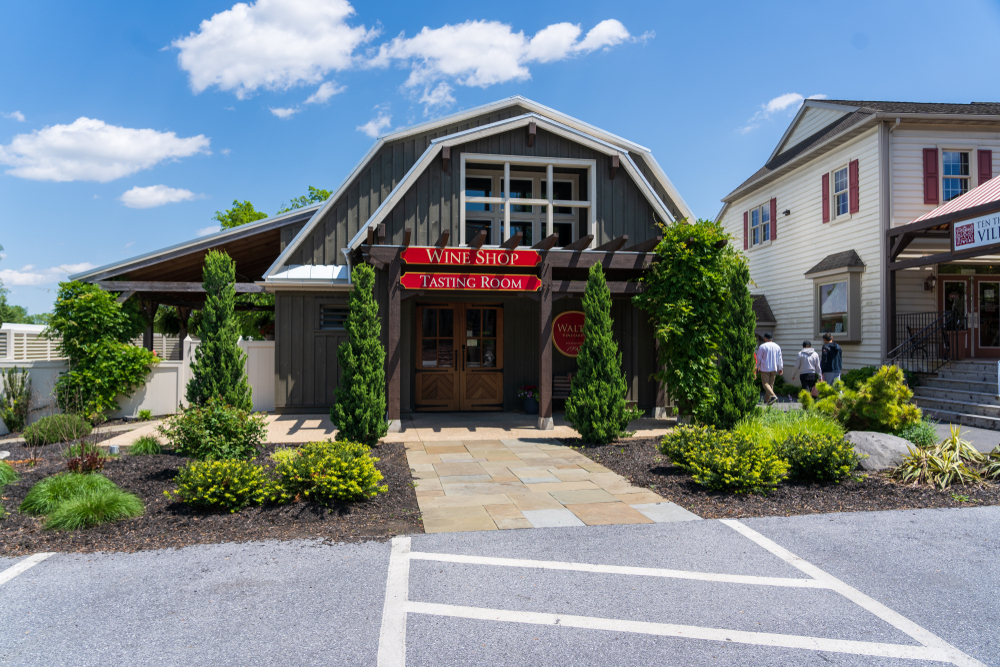 Find A Treasure
If you are looking for things to do near Lancaster then how about some antique hunting?
The shops that line the streets of Adamstown, which is about a 30-minute drive away, are known as the "Adamstown Antique Mile" the Antiques Capital of the U.S.
It's a treasure trove for vintage furniture, decor, and other gems from times gone by. Renningers Antique Market is also popular with over 500 vendors.
However, wherever you go in Lancaster County, PA you will find great antiques as there are over 5000 antique dealers here.
And there are antique shops to be found in downtown Lancaster too.
Happy treasure hunting.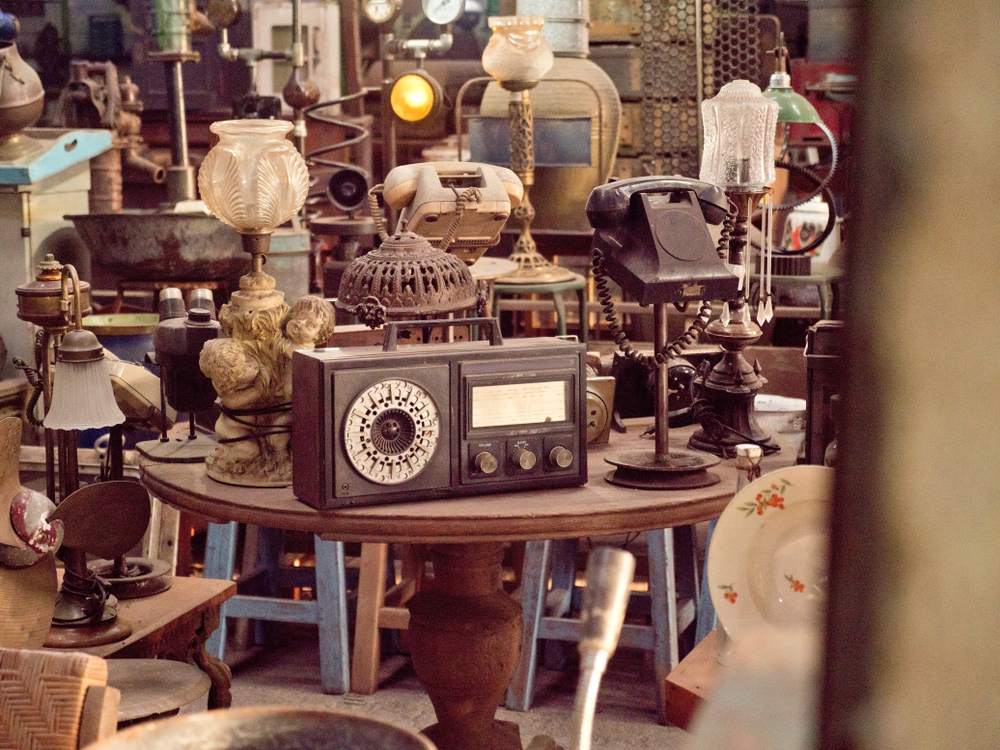 Experience Bird-in-Hand
15 minutes outside of the city is an attraction in Lancaster that you won't want to miss.
Bird-in-Hand is a quaint village but it's much more than that.
It's an Amish experience with everything here owned and operated by Amish people.
You can wander through the farmer's market, take a hot air balloon ride over the countryside, eat in one of the restaurants and even stay in a one-room Amish schoolhouse.
And as for Lancaster activities, there are picnics, wine tastings, farmland tours, and many more things to enjoy.
This village has welcomed travelers since Colonial times and The Smucker family has carried on that tradition for generations.
Bird-in-Hand is a real treat with a warm welcome awaiting everyone who visits. I feel like everyone who experiences this place is a little better for it.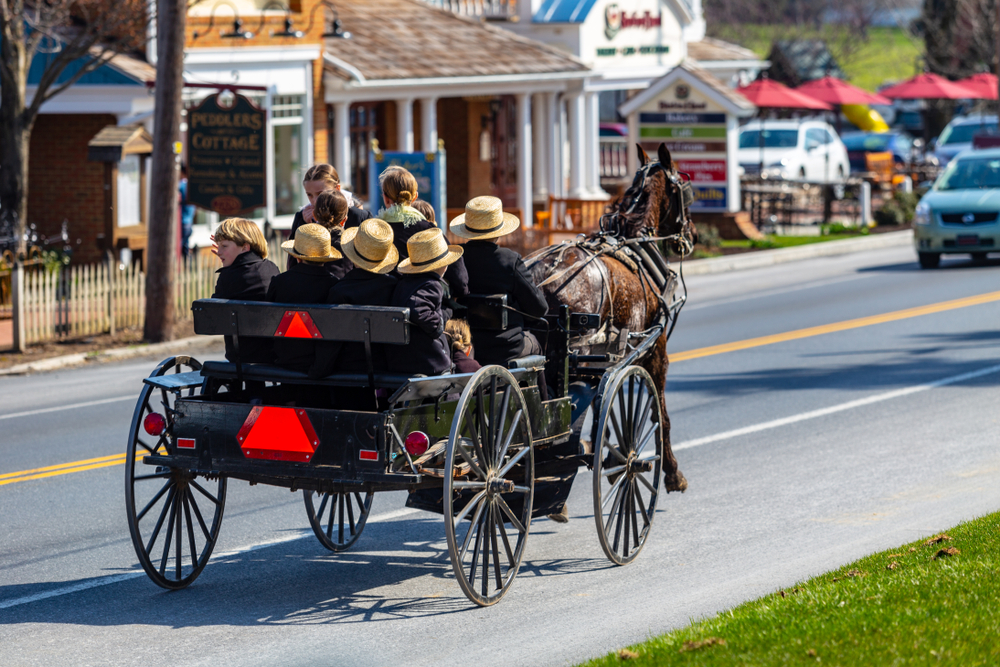 Get Arty
Lancaster, PA has a big art community, and numerous galleries and exhibits can be enjoyed.
If you love art then there are many Lancaster attractions for you to explore.
One of the things to do in downtown Lancaster is visiting Gallery Row in the Arts District.
Demuth Museum, the Lancaster Museum of Art, and the Pennsylvania College of Art and Design are great places to browse and see the art and exhibits.
The Phillips Museum of Art has permanent collections, an outdoor sculpture trail, and holds a database of Benjamin Franklin artifacts.
There are many events in Lancaster held here such as panel discussions, film screenings, and lectures.
Art walks are offered around the city around so keep a look out for them.
If you want to extend your stay in Lancaster, here are some of the best Airbnbs to look into.
Getting Historic At The 1719 Museum Is One Of The Best Things To Do In Lancaster Pennsylvania
If you want to learn what life was like for Native Americans and early Mennonite settlers in this area then this is the place to visit.
The museum has exhibits to explore and tours are held regularly.
It's also the location of the oldest surviving homestead in Lancaster County, the Herr House.
The museum has a full-scale replica of a longhouse which provides insights into how Indigenous tribes lived in this area in the early 1700s.
Built by the Herr family in 1719, the Herr house served as the meeting house for Mennonites.
It is the oldest Mennonite meeting center in the States.
This is one of the things to do in Pennsylvania if you love history.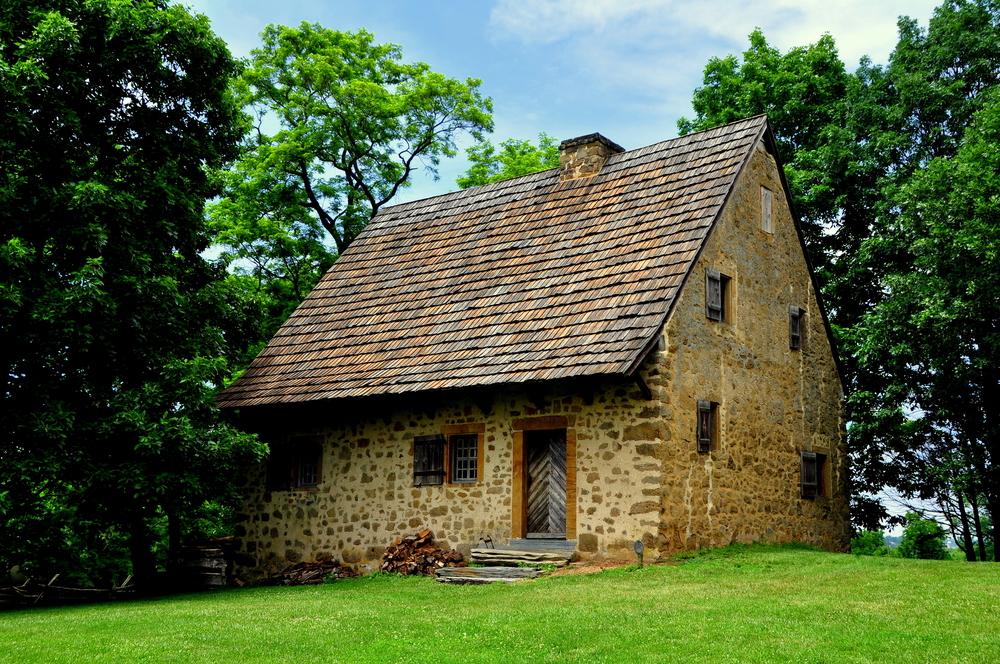 Have Quiet Time At The Louise Arnold Tanger Arboretum
Tucked away in a residential neighborhood on a 10-acre plot is a little slice of heaven.
If you feel like you need some breathing space from the big city this is it.
Established by Louise Arnold Tanger in 1957 it's home to over 250 species of trees and evergreen plants.
The arboretum surrounds the home of James Buchanan, America's 15th president.
The arboretum also has a Dwarf Conifer garden which features more than 100 species of small and miniature conifers.
It's a beautiful place to spend some time and is one of the free things to do in Lancaster.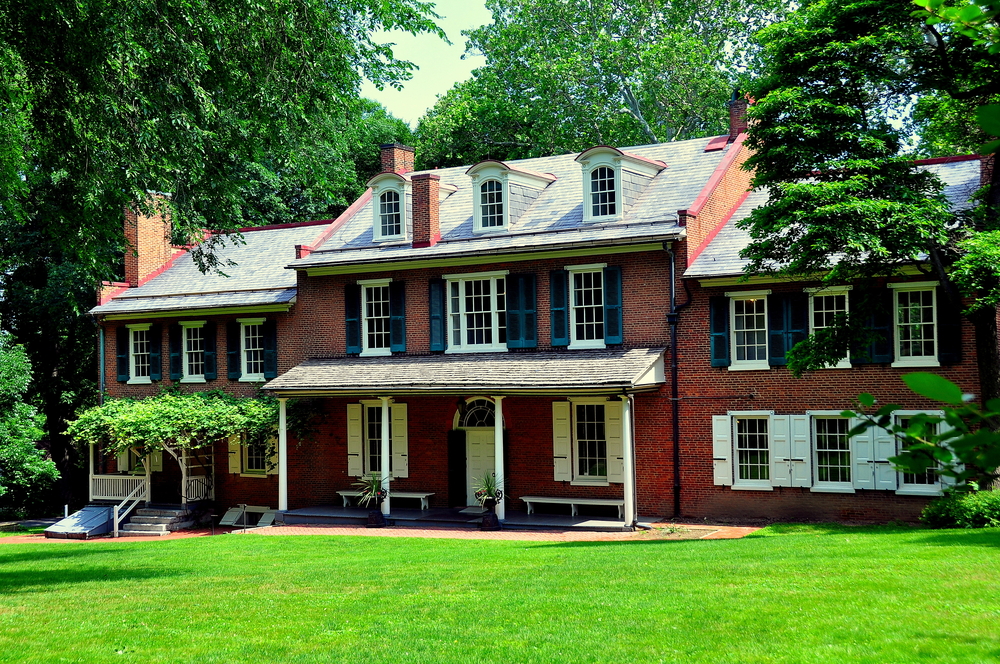 See A Piece Of History At The Sehner Ellicott von Hess House
Famous for being the home of Andrew Ellicott this 1797 home was also where Meriwether Lewis studied surveying in preparation for the Lewis & Clark Expedition.
It's a house of great historical significance in the area. It was built by German architect Gottlieb Sehner and has been lovingly restored to its former glory.
The house serves to educate visitors on the historic and cultural background of the area.
If you want to learn more about history then you can book tours with the Historic Society.
One of the things to do in Lancaster PA for all the history buffs.
Going Shopping At Park City Center Is One Of The Fun Things To Do In Lancaster PA
If you love shopping then Park City Centre is the place for you. It's one of the biggest shopping centers in Pennsylvania covering 1.4 million square feet of retail space.
There are about 170 shops in the mall selling everything you can possibly imagine. Whatever you are looking for you will find it here.
Of course, there are also plenty of places to eat from fine dining to fast food, and many places to sit and wait and watch the world go by if shopping is not your thing.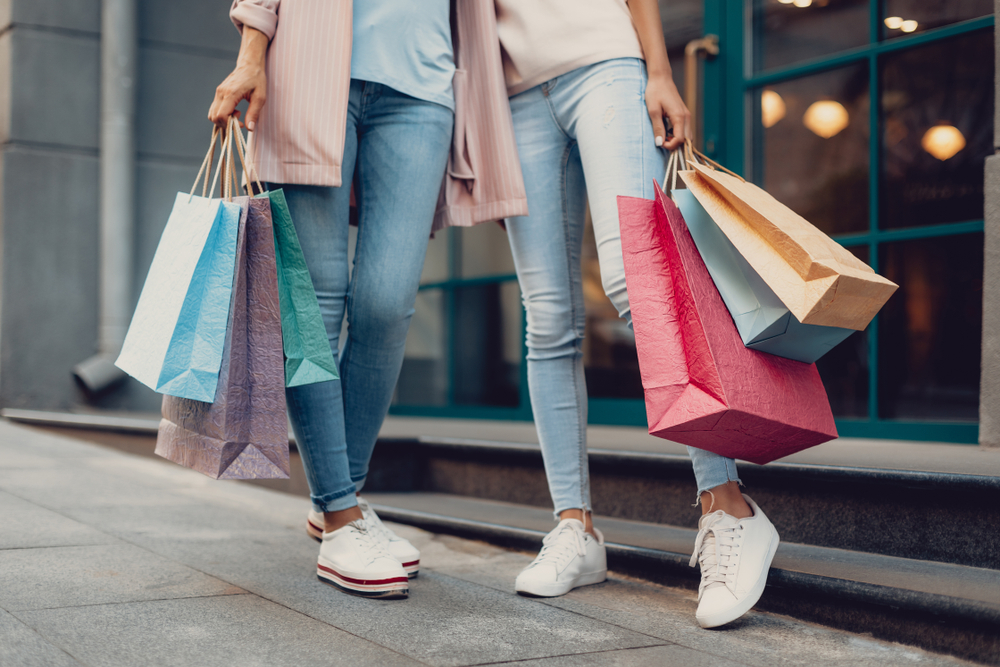 Packing List When Visiting Lancaster PA
If you are searching, here are some tips on how to pack lightly when packing when heading to Lancaster.
A concealed travel pouch may be one of the most important items you bring along when traveling throughout Lancaster County. 
It is always important to protect your personal information. Identity thieves are everywhere.
This unisex RFID blocking concealed travel pouch is lightweight and comes in several colors. It has lots of organization to give you peace of mind.
You can place it under your clothes next to your body to carry your ID safely.
If you have a pouch already that does not come with the RFID protection, as I do, these RFID sleeves are the perfect solution.
If you are planning on taking a lot of pictures with your phone you will definitely want to consider an external charging battery.
This Anker high-speed phone charging battery is the exact one I carry with me on all of my trips.
I like that it holds its charging capabilities for several uses so I do not have to worry about it while out and about, and if I forget to recharge it at night, it will still be good to go the next day.
My daughter gifted me with this FugeTek selfie stick and tripod setup for my birthday. I absolutely love it! It is made of lightweight aluminum and is so easy to use.
It has Bluetooth connectivity and is a breeze to use for taking Insta-worthy selfies during all the activities in Lancaster you do.
I never much believed in using packing cubes when traveling. That is until I tried them. Now I am hooked. These are the exact cubes I use to stay organized when I pack for a trip!
You will want to bring your own refillable water bottle with you.
I never leave home on a trip without my Bobble filtration bottle. The 18.5-ounce size is perfect for your adventures and it fits nicely in the pocket of a backpack.
Perhaps you are traveling a long distance and packing space is a premium in your suitcase, or in your car. Then this collapsible silicone foldable water bottle would work well for you. Would not take up much space at all.
You will want a backpack or daypack with you to store snacks, your water bottle, phone, extra clothes, etc.. . No matter the time of day or evening.
This foldable water-resistant backpack would be great. And it comes in many different colors!
—
As you can see there are so many things to do in Lancaster, it's a city bursting with surprises.
And it is certainly one of the best places to visit in the Midwest.
In this article, I have covered some of the best places to visit in Lancaster but of course, there are many more.
Whichever of these Lancaster activities you choose to visit I hope you have a great time. Please come back and tell me all about your visit and what you enjoyed. Have a great time in Lancaster Pennsylvania.