Are you looking for things to do in Evansville, Indiana? You are in the right place. In this article, I will walk you through all the cool things to do in Evansville and tell you all about Evansville activities.
While Indiana's small towns are quaint and the beach towns in IN are incredible, the bigger towns and cities have a lot to offer as well.
Evansville is a city on the Ohio River, it's the third-largest city in the state and has a lot to offer. It's a city full of history, culture, attractions, and countless restaurants.
There are so things to do in Evansville. It's a city that will have something for everyone. Whatever you love doing chances are this city can deliver.
So are you ready to see which attractions in Evansville I feel you should visit? Grab a cold drink, sit in your favorite chair and let me walk you through what to do in Evansville IN.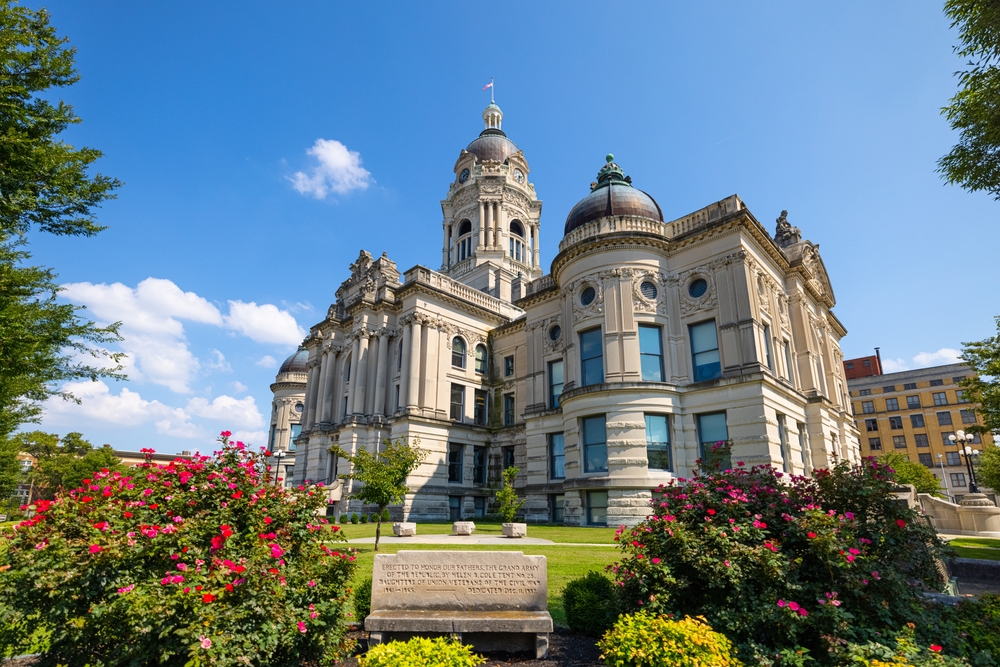 15 Best things To Do In Evansville IN You Shouldn't Miss
Enjoy The Evansville Museum of Arts, History, And Science
This museum does what it says. With art, history, and science you will find something for everyone here.
It's been serving the city since the 1950's so it s a bit of a loved favorite here. Located in the historic downtown district It's easy to find and close to other attractions.
This museum shows really well how art, science, and history all work together and there is so much to see here so book out a whole day.
They have displays that show how art imitates life and they have a historical walk showcasing the old Rivertown.
There are permanent and traveling exhibitions and make sure you visit the Koch Immersive Theater for an out-of-this-world movie experience.
If you are wondering what to do in Evansville IN when it's raining then this is a really good option.
There is so much to see and do in Indiana and visiting Evanston IN makes a great Indiana weekend getaway.
Wonder Around The Hartman Arboretum
On the private property of Grant and Jean Hartman is the Hartman Arboretum. Design and planting began in 2001; today, this place is a little oasis.
There are three main gardens, a wildlife garden, the hydrangea garden, and a memorial garden, You will also find a blueberry patch, a fall color grove, and other delights.
The Arboretum has about 500 trees of all varieties, including 18 types of Oaks. It's such a beautiful well-maintained garden and the space is an absolutely lovely place to spend some time.
This is one of the attractions in Evansville that you won't want to miss.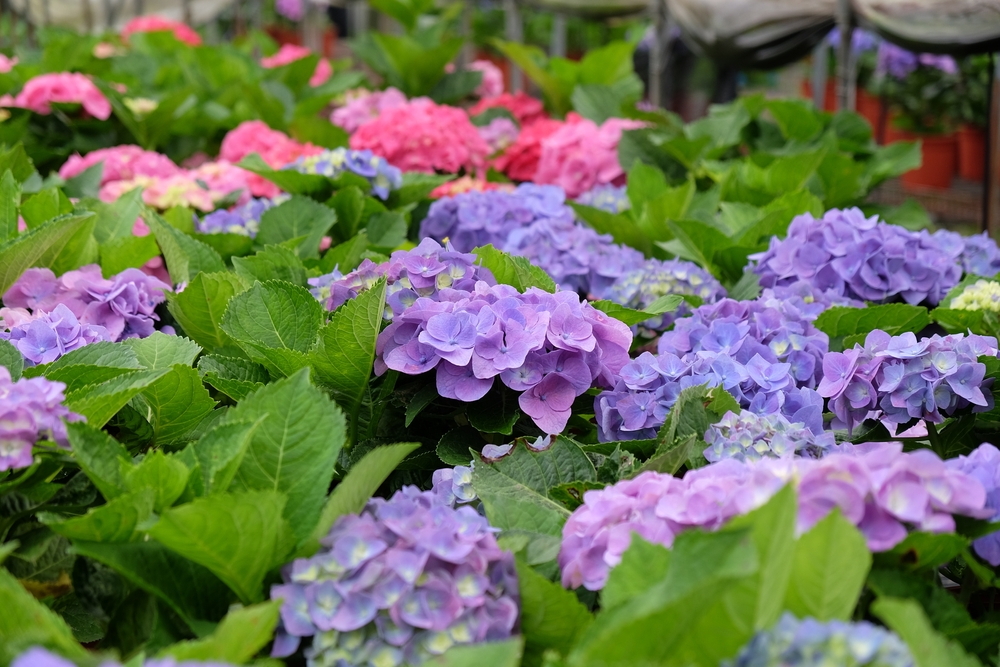 Have Fun At The Children's Museum of Evansville
Located in downtown Evansville this 18,000-square-foot art deco building is a children's paradise. A mixture of exhibits, galleries, programs, and activities it is a museum that demands to be explored.
It's an interactive learning experience that both children and parents will love. You can climb a two-story Duck, chat with Mark Twain and visit the Wet Deck.
There is so much to see and do here and kids will just love it. One of the fun things to do in Evansville is guaranteed to make your children have a good night's sleep.
Jumping Aboard The USS LST-325 Is One Of The Best Things To Do In Evansville
If you are looking for a unique thing to do in Evansville then how about a tour around a fully operational World War II vessel? This is something you shouldn't miss.
Guided tours last 60 minutes and you visit the main deck, sleeping quarters, the mess deck and gallery, and much more.
You will also see artifacts, documents, and photo collections relating to the ship's history.
It's a great tour and will have something for most including a great gift shop. There are a lot of steps on the ship so keep that in mind when thinking of going.
If you love military history then this Evansville, Indiana attraction will be right up your alley.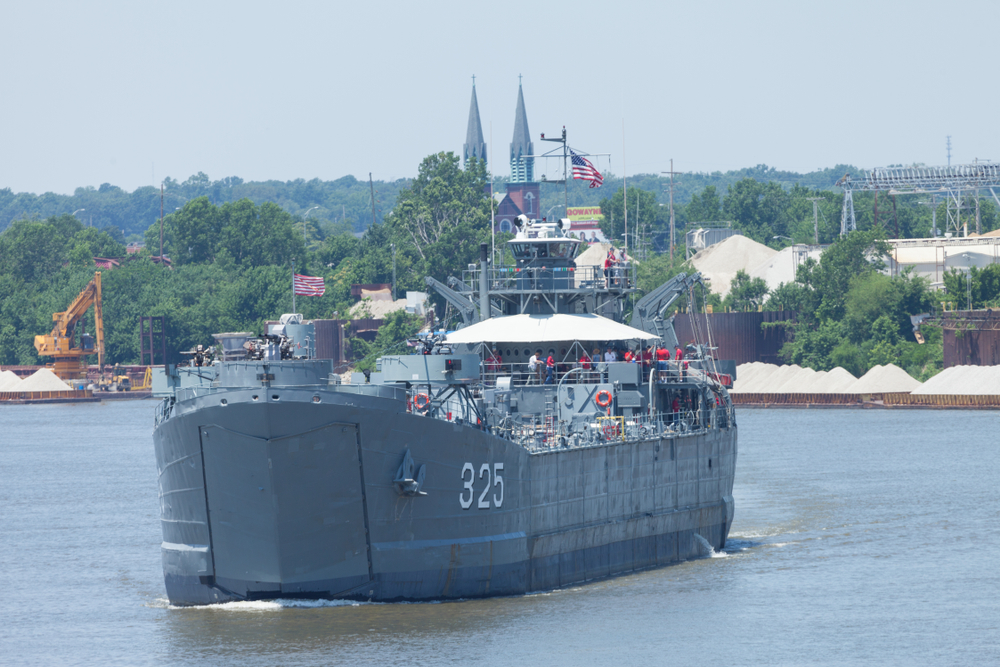 Mix Past and Present At Angel Mounds
Spanning 100 acres along the Ohio River, Angel Mounds State Historic Site is one of the must-see things to do in Indiana.
This National Historic landmark is the best-preserved site of pre-historic Native American culture in the country.
Middle Mississippian Native Americans are believed to have built these Angel Mounds. They lived in the area between 1000 to 1450 AD.
The biggest mound is believed to have been where the settlement was located and the others were used for cosmological and ceremonial purposes.
The model museum shows you how they would have possibly lived.
It's a serene somewhat unbelievable place! You can hike or bike the four-mile Angel Mounds Loop Trail and honestly, the scenery is stunning.
If you wondering what to do in Evansville, Indiana this is a must.
When it is fall in Indiana, this is a beautiful place to visit.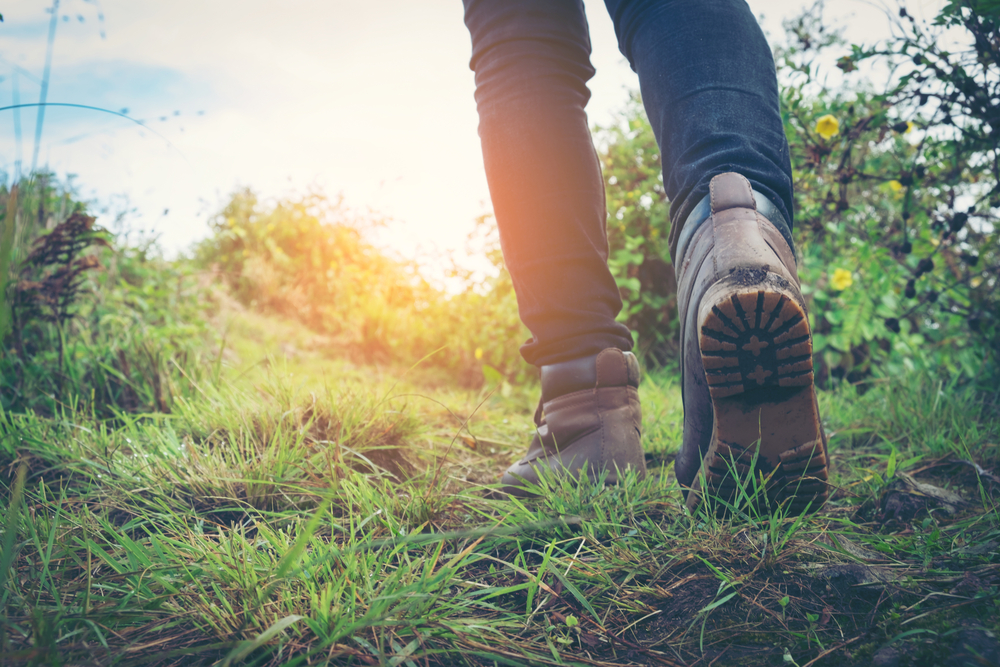 Visit The Evansville African American Museum
Recognizing the significant contributions of African Americans throughout time this museum puts a spotlight on their past, culture, and traditions.
The museum has the last building standing from 1938, the second Federal Housing Project, Lincoln Gardens. The museum shows what life was like at this time.
It's an important museum documenting African American history with permanent and traveling exhibits about African American culture.
The modern era of the museum promotes the art of local African Americans and holds cultural events. If you thinking about what to do in Evansville, Indiana then put a visit here on your list.
Get In The Water At Burdette Park
If you are looking for some green space in the city then head to Burdette Park. This 170-acre park has lots to offer.
The park has many places to relax and enjoy nature with shelters dotted throughout. There is also an artificial pool facility that you can enjoy. In fact this is the largest aquatic centre in the Midwest.
There is something here that everyone in the family will love and it's one of the most fun things to do in Evansville. This is one of the activities in Evansville that children will love.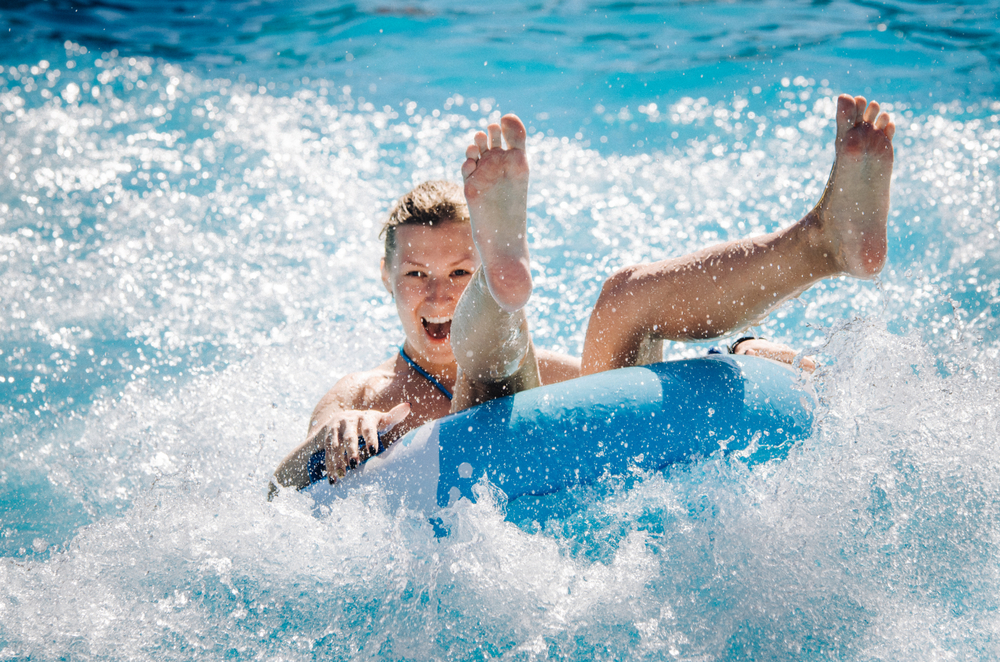 Visit The Evansville Wartime Museum
The Evansville Wartime Museum pays tribute to the local World War 2 history in this area.
Evansville dominated the production of landing ships as well as building fighter jets and tanks.
The landing ships produced here were used by the navy to carry tanks, vehicles, cargo, and troops right to shore.
The exhibits cover all areas of wartime related to this area and are one of the Evansville activities most will enjoy.
If you are looking hungry, there are many great restaurants in Evansville for you to choose from!
Watch A Game At Bosse Field
Bosse Field is one of the oldest ballparks where professional baseball tournaments are still held. So if you love baseball watching it in a historic field just adds to the experience.
It's the third oldest field in the states and some will recognize it from the 1992 film, "A League of Their Own."
So if you love baseball then watching Evansville Otters play ball play here is an absolute must.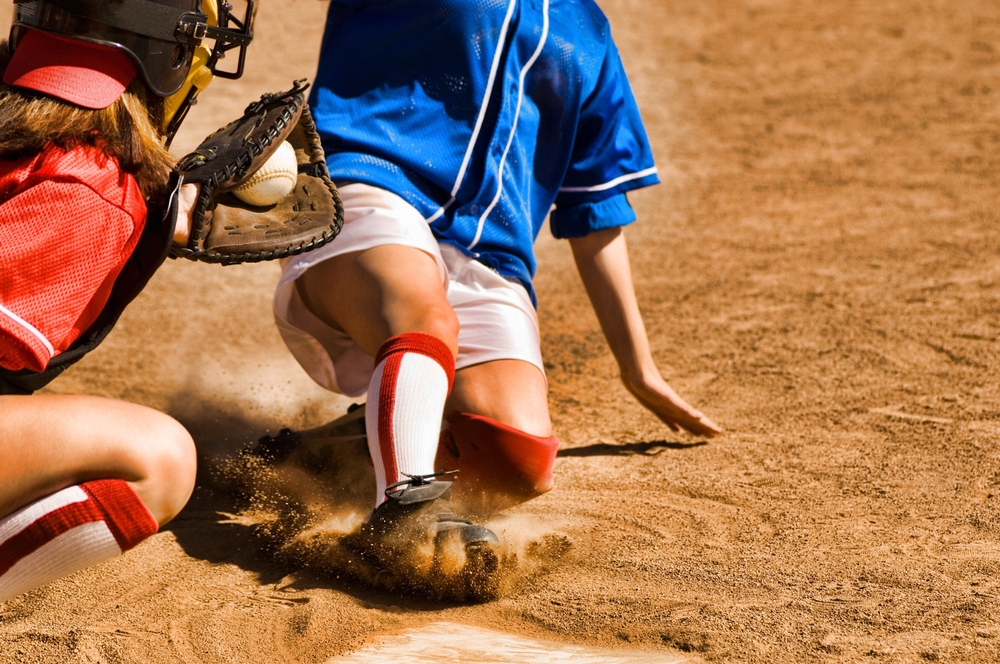 Taking A Look At Roseanne's House Is One Of The Cool Things To Do In Evansville
If you like the show Roseanne, then Evansville is where it is at. The house that was used in the establishing shot, as well as the Lobo Lounge, are both here.
Located at 619 South Runnymeade Avenue is the house that was used in the opening shot of this famous show.
At 1200 Edgar Street you will find a pizza restaurant that stood in for Roseanne's favorite hangout, the Lobo Lounge.
The Third and Delaware street sign and church that served as the Conner's church are also here. Evansville is the hometown of the series creator Matt Williams hence the link.
If you loved this show then this is one of the things to do in Evansville you will love.
Read A Book At The Willard Carpenter House
On the National Register of Historic Places The Willard Carpenter House once served as an underground railroad station.
The owner, Willard Carpenter was committed to African Americans welcoming runaway slaves into his home through a tunnel from the river.
It's also Indiana's oldest repository of books, magazines, newspapers, and other materials.
Opened in 1885 Willard Carpenter insisted that it, "be maintained for the free use of all persons who may desire to consult it."
It's a sanctuary for book lovers and scholars alike with researchers and academics regularly using its resources.
It's also one of the finest examples of pure Georgian architecture and is incredibly beautiful. If you are looking for Evansville events check here they often put on reading and historic events.
Escape To The Wesselman Woods Nature Center
If you looking for a little escape then how about the Wesselman Woods Nature Center.
It's a beautiful space of fauna and floral and a perfect escape.
With a dedicated nature playscape and child-friendly trails, it's a great place to take the children to stretch their legs.
The woods provide an environmental education with an emphasis on conservation, education, and research, and equal access to nature.
The woods are also home to Howell Wetlands which is one of Indiana's biggest urban wetlands.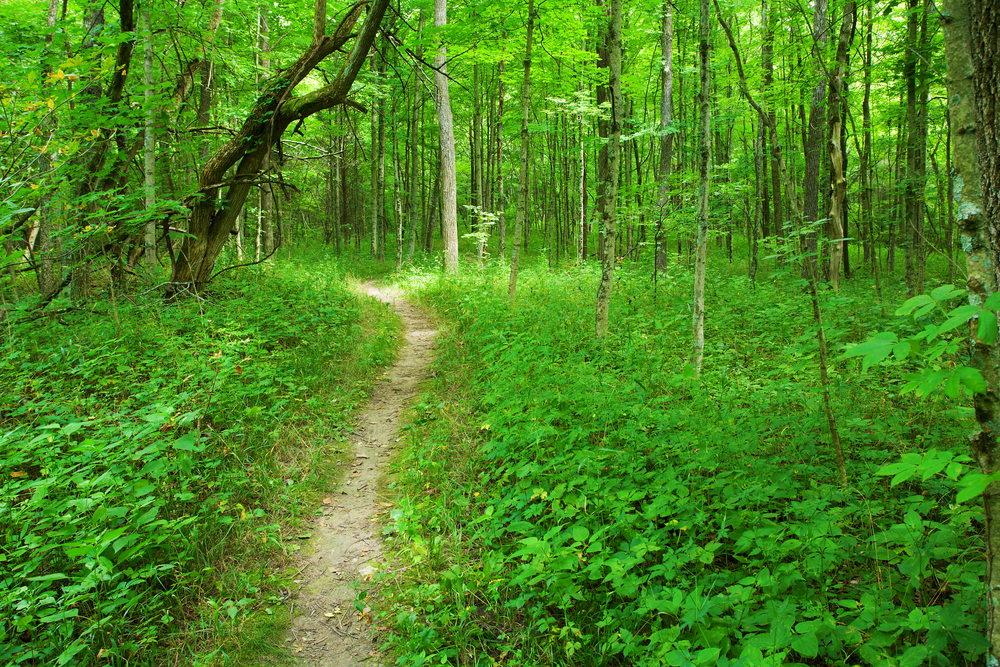 Reitz Home Museum
Visiting the 1871 home of former lumber baron and philanthropist John Augustus Reitz, and his wife Gertrude is one of the things to do in Indiana if you love architecture. 
Constructed in the style of Second French Empire architecture it's a beautiful building with wood, stained glass, and authentic furniture.
It's believed this building is one of the best examples of this period in the USA.
Placed on the National Register of Historic Places in 1974 this house is well worth a visit.
Tours are an hour long and take in all 12 rooms of the building. It is a thing to do in Evansville that will take your breath away.
Old Evansville Courthouse
The Old Vanderburgh County Courthouse as it is also known is considered by architectural historians to be one of the most important examples of 19th-century governmental architecture.
Designed by Henry Wolters of Louisville it epitomizes Beaux-Arts architecture. It was built with local Indian limestone and features marble floors, slate stairs, wrought iron, and a soaring 216-foot bell tower.
There is currently a campaign to save the clock tower which has a Back To The Future feel about it.
Historical and educational tours are available, and you can request this on their website. Lots of Evansville events are also held here.
Check to see if there are any Evansville events happening when you are visiting. 
This building is beautiful and even if you don't take a tour inside it is worth visiting just to see how impressive it is outside. Definitely one of the things to do in Evansville.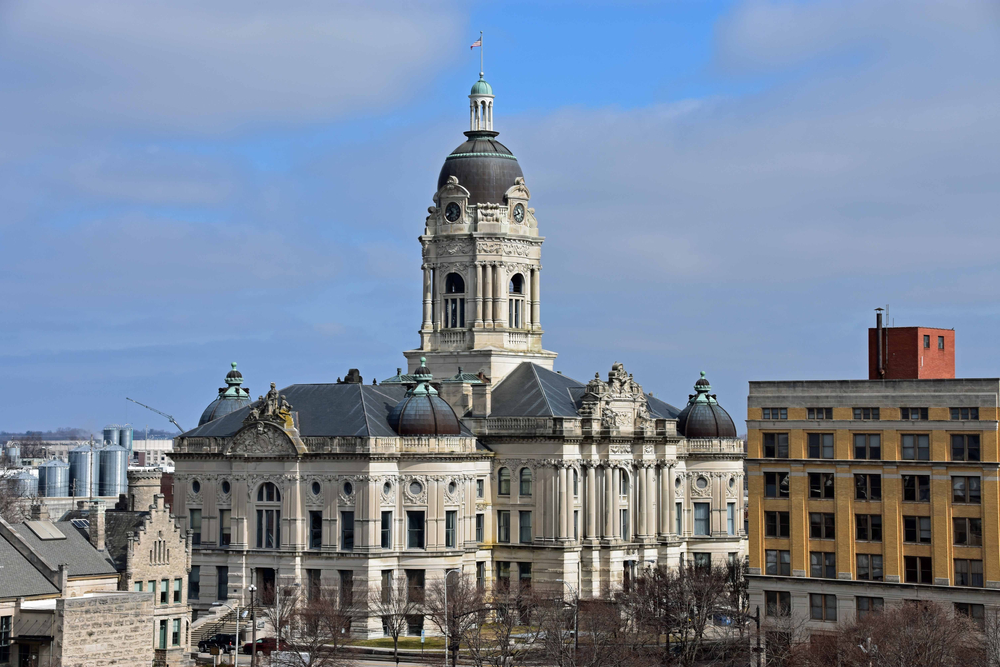 Exploring The Riverfront Is One Of The Best Things To Do In Evansville
The riverfront is part of Evansville's regional bike trail system.
You can walk, run, or bike along the riverfront, and make frequent stops along the way to explore the area.
From parks for picnics, museums to explore, to beaches to wile away a sunny summer afternoon the waterfront is one Evansville attraction not to miss.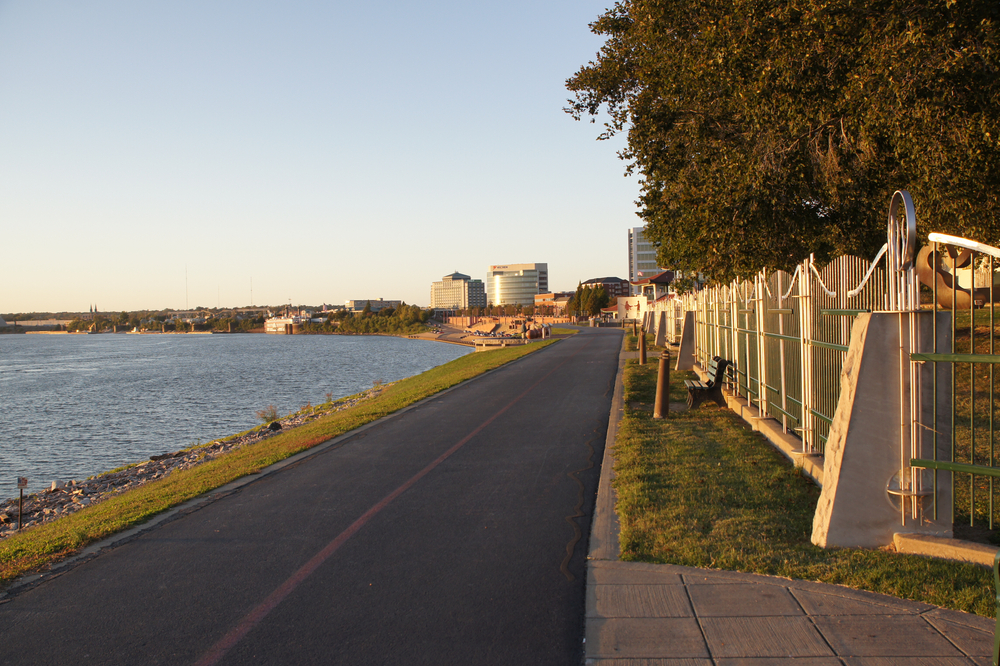 Packing List When Visiting Evansville Indiana
If you are searching, here are some tips on how to pack lightly when packing to visit Evansville IN.
A concealed travel pouch may be one of the most important items you bring along when taking advantage of all the things to do in Evansville Indiana. 
It is always important to protect your personal information. Identity thieves are everywhere.
This unisex RFID blocking concealed travel pouch is lightweight and comes in several colors. It has lots of organization to give you peace of mind.
You can place it under your clothes next to your body to carry your ID safely.
If you have a pouch already that does not come with the RFID protection, as I do, these RFID sleeves are the perfect solution.
If you are planning on taking a lot of pictures with your phone you will definitely want to consider an external charging battery.
This Anker high-speed phone charging battery is the exact one I carry with me on all of my trips.
I like that it holds its charging capabilities for several uses so I do not have to worry about it while out and about, and if I forget to recharge it at night, it will still be good to go the next day.
My daughter gifted me with this FugeTek selfie stick and tripod setup for my birthday. I absolutely love it! It is made of lightweight aluminum and is so easy to use.
It has Bluetooth connectivity and is a breeze to use for taking Insta-worthy selfies when visiting Evansville attractions!
I never much believed in using packing cubes when traveling. That is until I tried them. Now I am hooked. These are the exact cubes I use to stay organized when I pack for a trip!
You will want to bring your own refillable water bottle with you.
I never leave home on a trip without my Bobble filtration bottle. The 18.5-ounce size is perfect for your adventures and it fits nicely in the pocket of a backpack.
Perhaps you are traveling a long distance and packing space is a premium in your suitcase, or in your car. Then this set of collapsible silicone foldable water bottles would work well for you. Would not take up much space at all.
You will want a backpack or daypack with you to store snacks, your water bottle, phone, extra clothes, etc.. . No matter the time of day or evening.
This foldable water-resistant backpack would be great. And it comes in many different colors!
—
As you can see when it comes to things to do in Evansville there is plenty on offer. Whether you are looking for Evansville attractions or activities in Evansville I hope this article has given you lots of ideas.
Whichever one of these activities in Evansville you take part in I hope you can have an amazing time. Enjoy your vacation!