Are you looking for restaurants in Marquette Michigan? You are in the right place. In this article, I will walk you through Marquette restaurants, vegan restaurants in Marquette MI, and the best places to eat in Marquette.  
If you have never visited Marquette then you are in for a treat. There is so much to do in the town and the surrounding areas is incredible and offer so many options for hiking and outdoor activities.
This area is stunning in the fall and it's a great area for a romantic or weekend getaway. This harbor town has a lot to offer every traveler.
As Marquette attracts most and more tourists the restaurant scene in the town has gone from strength to strength. There is a lot of food options available including American and German, Mexican, Cajun, and a lot more.
For your dining pleasure, here are 15 delicious restaurants in Marquette Michigan.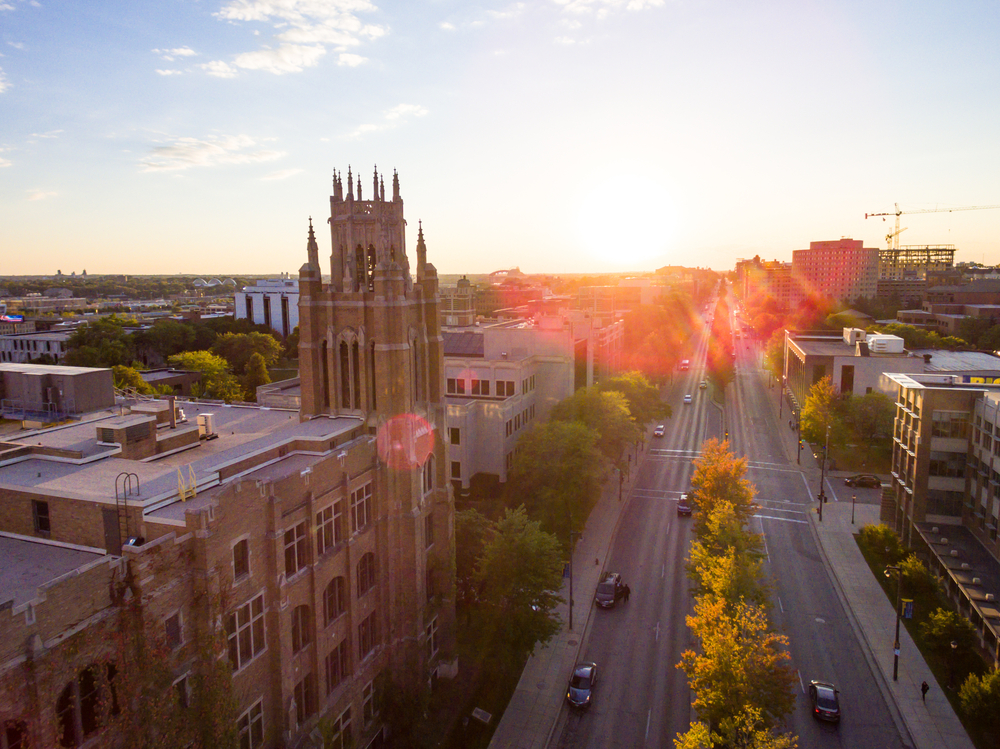 15 Best Restaurants In Marquette MI You Must Try
Das Steinhaus
Serving German and European-style meals, this restaurant in Marquette MI is well worth a visit. The food is cooked from scratch and features local seasonal sourced products.
Enjoy things like a Wurst Plate, Sauerbraten, and other German-inspired dishes. The food is rich comfort food.
Monday to Friday it's open in the evenings and from 9 am at the weekends. And the icing on the cake is over 50+ varieties of Michigan and European beers to choose from.
Lagniappe Cajun Creole Eatery
If you love the cajun New Orleans taste then you will love this eatery. It's like stepping out of Marquette and into Lousiana here.
They spice for flavor here and not for the heat and the chef really knows what he is doing. It's good southern food with a creative flair.
The menu is expansive and includes all you would expect and a few things you possibly wouldn't. Menu items include things like gumbo, jambalaya, red beans, and rice, fried gator bites, and fried frog legs.
Many locals believe this is one of the best restaurants in Marquette Michigan serving up Cajun. They also have some vegan dishes on their menu.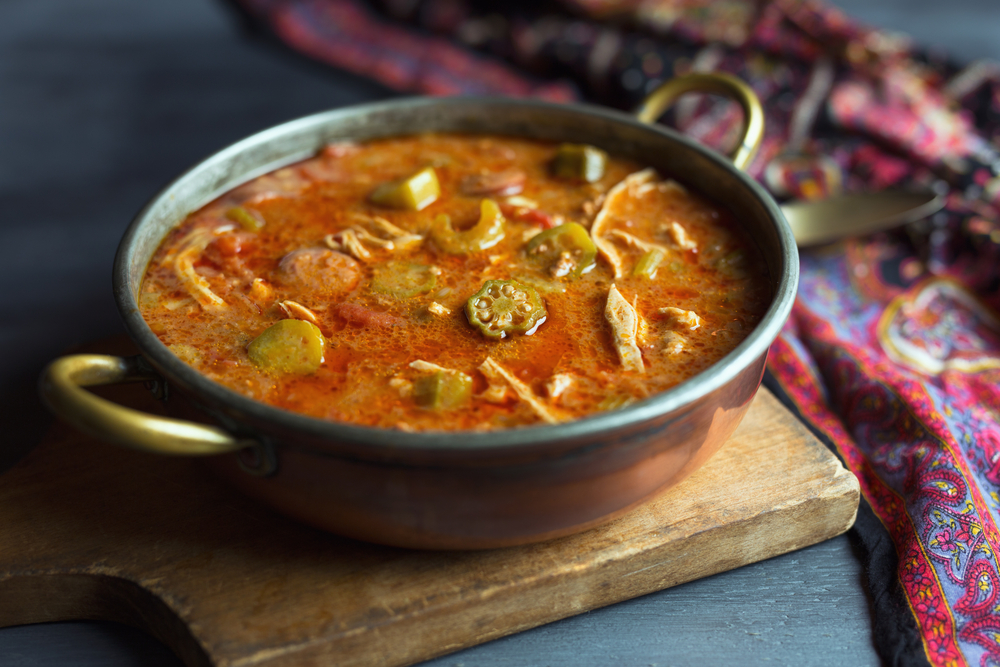 Donckers
Donckers is one of those landmark restaurants that everyone knows. It's a very popular restaurant and nearly always busy.
Founded in 1896 and at the same location since 1914 this restaurant is more of a mix between a confectionary, coffee house, and deli-style restaurant with a full-service soda fountain. It's quirky and you might never have seen anything like it.
Their motto is that all customers leave feeling valued and with a smile on their face. The restaurant is on the upper floor with the soda fountain, confectionary, and coffee house on one level. It's a great place to get breakfast or lunch.
The menu serves soups, salads, burgers, grills, and sandwiches with weekly specials. They also have a great list of vegetarian and vegan options. And when it comes to breakfast I don't think I've seen such an exciting and enticing breakfast menu.
The ice cream shakes and sodas are also something else. The ice cream flavors are numerous and very delicious sounding.
Even if you don't eat here you just have to go in and try one of their many ice cream flavors or chocolates. Donckers is one of those restaurants in Marquette MI you must visit.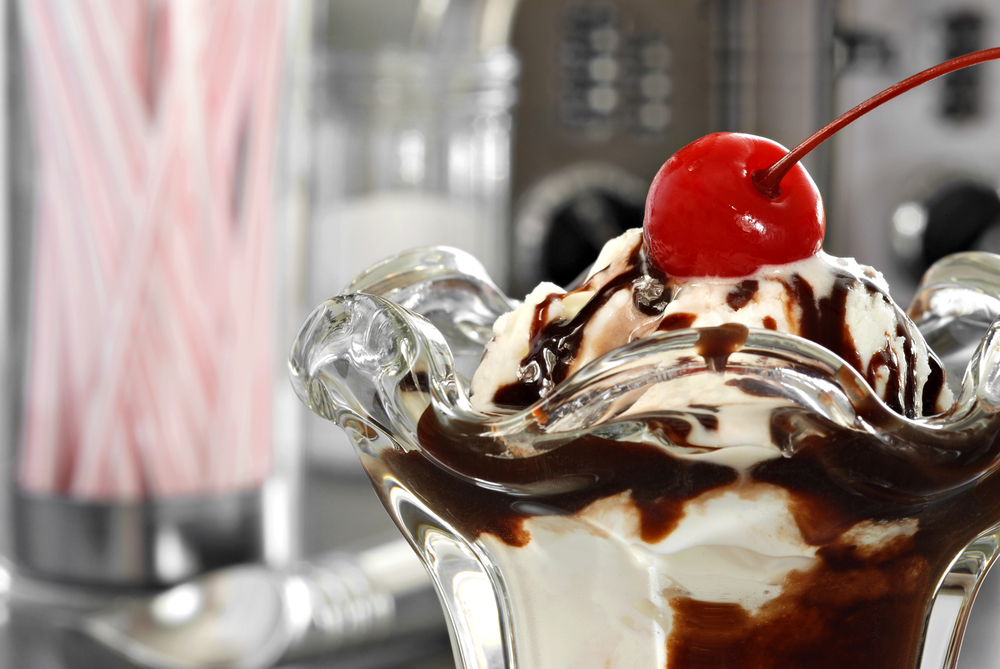 The Delft
If a restaurant could win an award for how it looked outside it would be this one. It's in a converted movie theatre and still has the vintage movie signage outside. It's beautiful.
And if you need another reason to visit, apart from the great food, entertainment is projected onto the main dining room wall. This is one of those Marquette Michigan restaurants you have to see to believe.
Its serves what it calls New American Fare which is basically just a more high-end take on American classics.
Their tagline is 'Every plate achieves that elusive, cuisine-defining balance of sweet, salty, and sour — even dessert', which is so interesting.
The menu includes pasta, burgers, steaks, and fish. There is also a fair amount of vegetarian dishes that can be made vegan.
This is a great place for a different date night or to bring family and friends. It's something a little different and the food is excellent.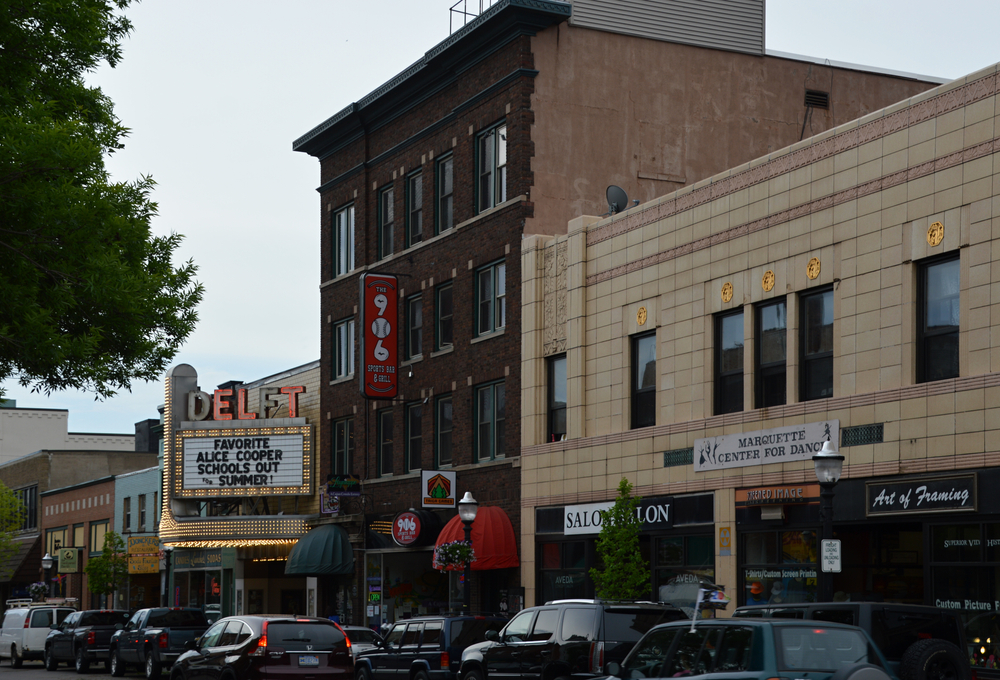 The Vierling
This is another one of those Marquette MI restaurants that everyone will have heard of. It's one of those staples and also offers its own house-made beer.
The menu is diverse and you will find something to suit most people here. The restaurant has been a focal point in the downtown area for over 100 years.
The building was originally owned by Martin Vierling and still contains many of the original features.
You will find things like steaks, seafood, pasta, pizzas, salads, and sandwiches on the menu. The Vierling is open every day but Sunday from 11 am until 10 pm.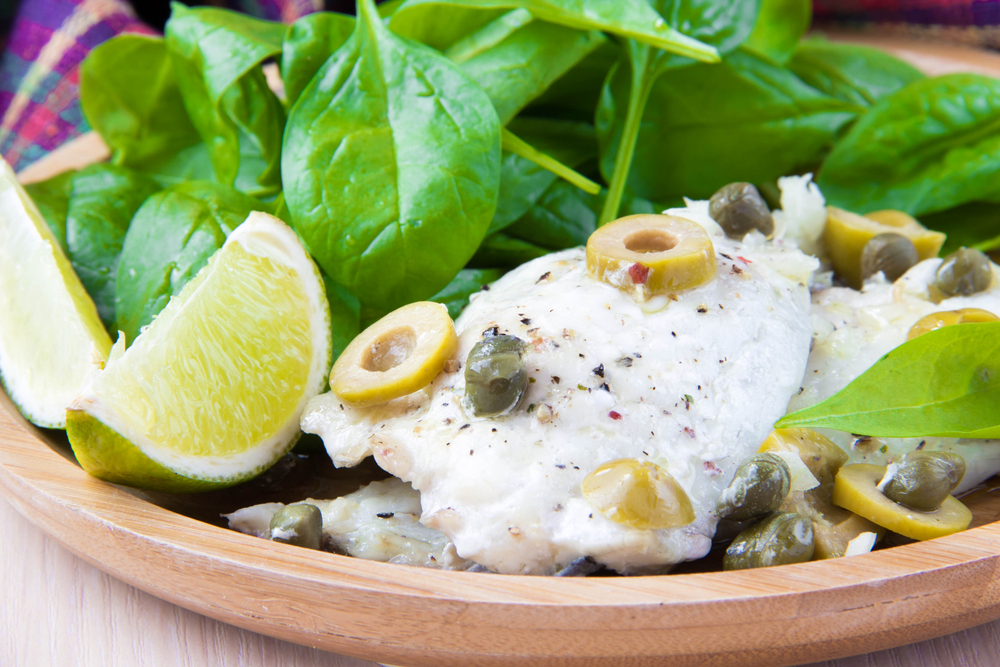 Iron Bay Restaurant and Drinkery
Located in the restored Iron Bay Foundry building that dates from 1872 this Marquette restaurant has great service. It prides itself on the warm and friendly atmosphere it provides.
It's a chic casual American restaurant on the Lake Superior shoreline. Iron Bay celebrates its history with some amazing pictures and captions located around the outer walls outlining the past of the Lower Harbor.
The food is great with such things as burgers, salads, sandwiches and the like. Oh, and the deserts from the Peace Pie Company are delicious.
There is also a taproom on site which carries upwards of 15 beers from around Michigan. The building is unique, the view over the lake amazing and the atmosphere cool and trendy.
This is one of the restaurants in Marquette MI that has a great many options for vegetarians.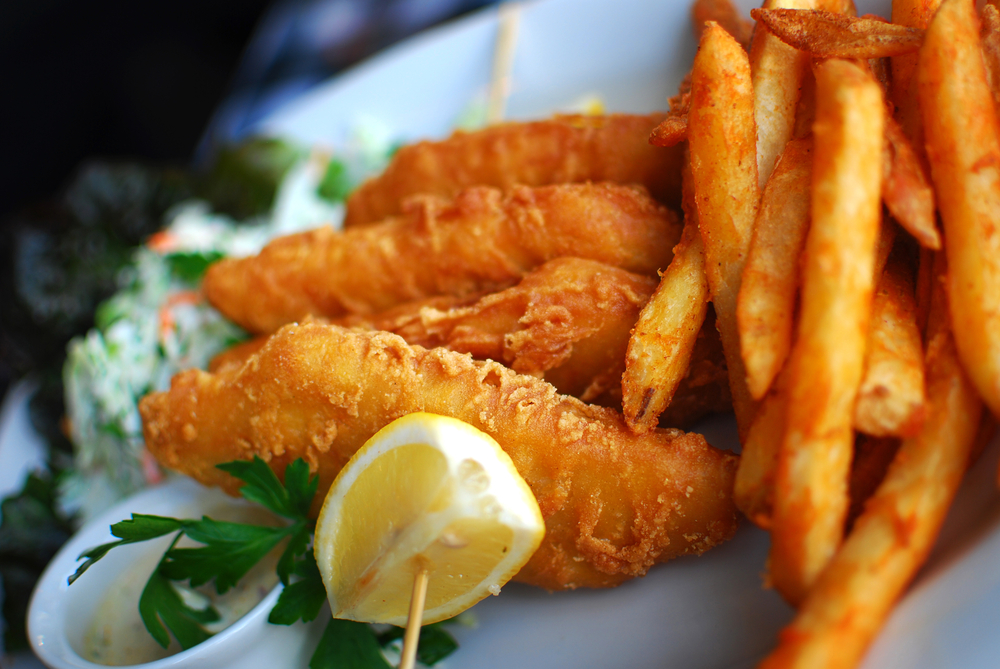 Portside Inn Is One Of The Best Restaurants In Marquette Michigan
This restaurant has been operating in this area for over 30 years. It's an intimate restaurant with a nautical theme including a fish aquarium.
The full dinner menu is served inside and wraps pizzas and appetizers outside on the deck. The food is very tasty and their breadsticks that come topped with butter and parmesan cheese are delicious.
It's one of the best restaurants in Marquette MI that is a family-run and operated restaurant. Here they prefer to do things the old fashioned way so expect cooked to order great food.
The menu contains things such as southern fried chicken and seasonally inspired chili. It's more of a local tradition than a restaurant and you will love this place.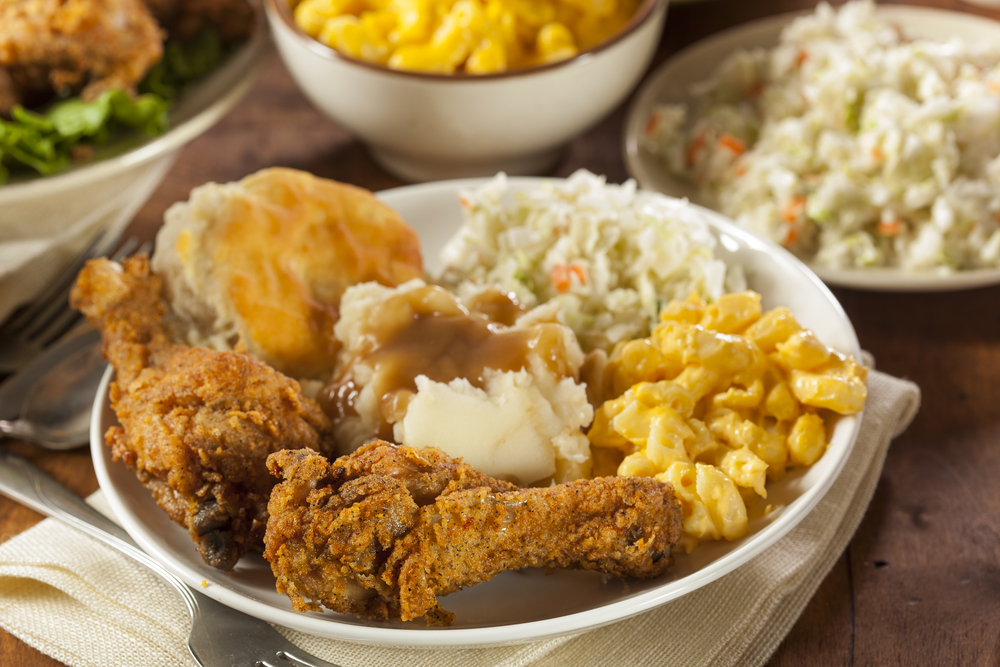 Vango's Is A Delicious Marquette MI Restaurant
The oldest pizza parlor in Marquette Michigan, Vango's specializes in fresh homemade food with dough and sauces all made by hand.
The menu is a mixture of soups, salads, and pizza and has the best waffle fries according to reviews. You build your own pizza and choose the size you need, super easy and quick. Vegetarian pizzas are also available.
In the evening they offer some great menu options including things like Roasted Greek Chicken and Dolmathes. They also have specialty days so it's worth checking them out.
It's a casual friendly place that the locals love. If you love pizza this is one of the best restaurants in Marquette MI for you.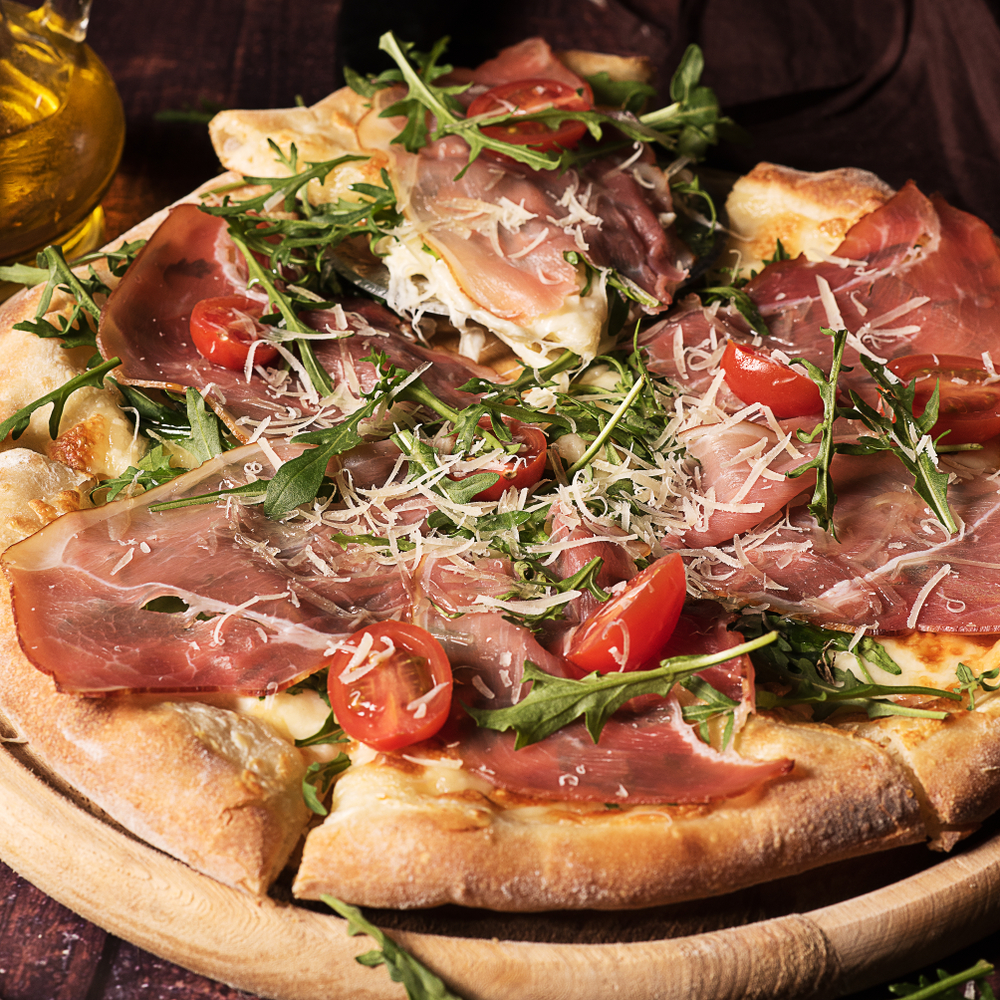 Casa Calabri Is One Of The Best restaurants in Marquette MI
Voted the Upper Peninsula's favorite Italian restaurant so if you are looking for all the Italian vibes this is the place to go. This is upscale Italian dining that has some of the best garlic bread around.
It is one of the 23 restaurants owned and operated by the Johnson, Barbiere, and Fernandez families in this area. If their franchise is this successful it says a lot about the food.
The menu offers a good range of dishes which includes their famous lasagna, pizza, other pasta dishes and chicken and steak dishes.
Open daily from 3 pm until 9 pm. Whenever you visit this restaurant you will probably love it. This is one of the best restaurants in Marquette MI that is well worth a visit.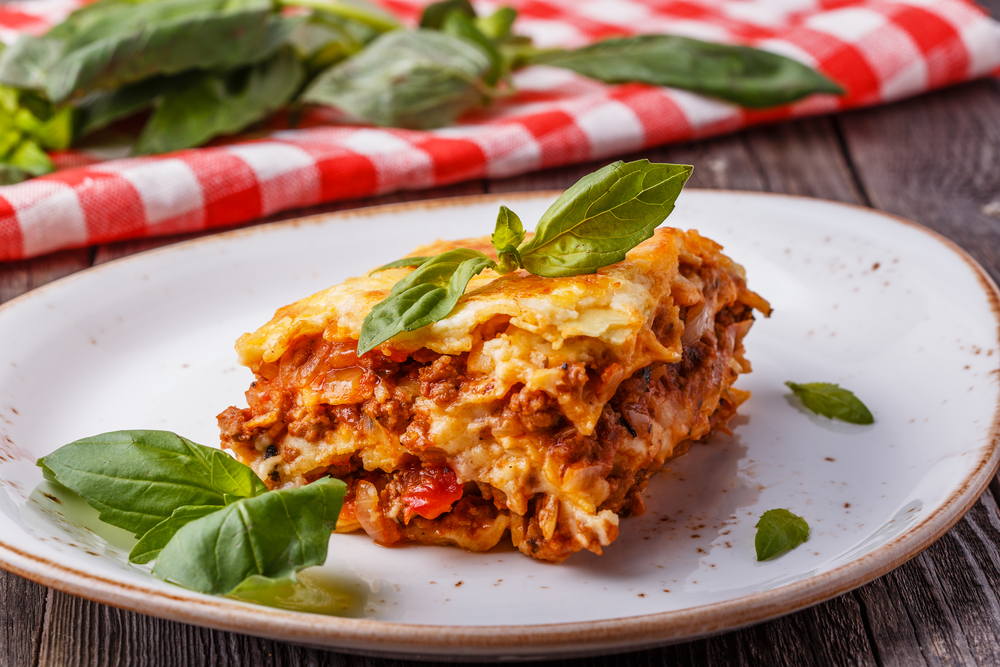 Sol Azteca
Located in Marquette's historic waterfront district this is a Mexican restaurant in Marquette with some great views.
The portions here are big, the food delicious and the location enviable. The atmosphere is relaxing and it makes a great restaurant for a date night.
The house specialties here are something else and of course, it has all the usual Mexican dishes we have come to love. They also have some great vegetarian options.
It's a place you will leave with a full belly and a happy heart.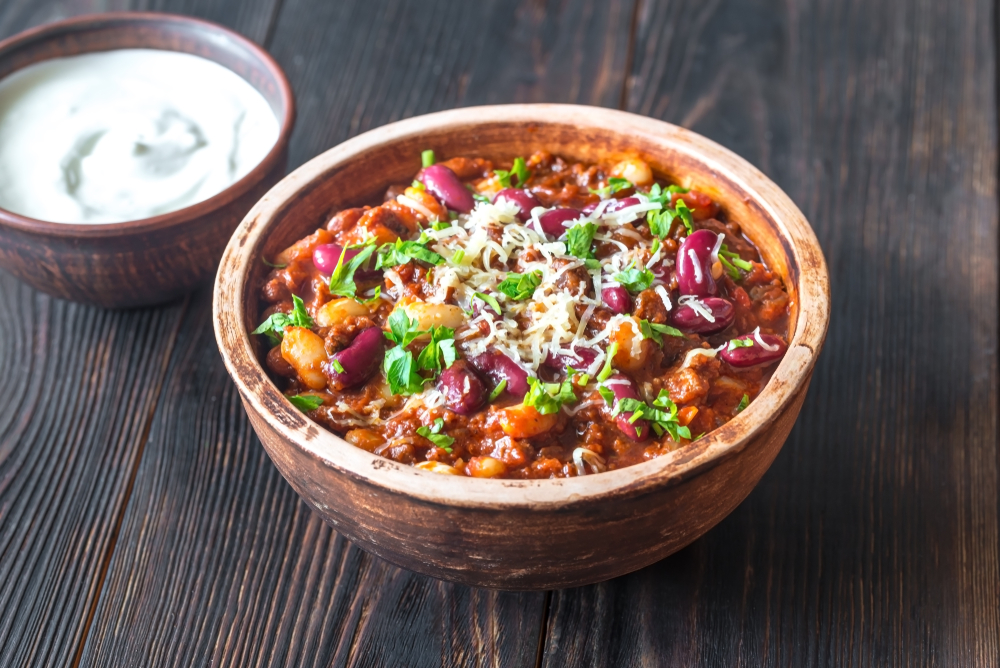 Bodega Is One Of The Coolest Restaurants In Marquette MI
This is real food from local farms cooked from scratch. Oh, and breakfast is served all day.
The bread is made in-house and there are vegan items available on the menu.
The restaurant is closed Tuesday and shuts at 3 pm on Monday. All other days it is open from 8 am until 10 pm. This is a lovely trendy relaxed restaurant to have some wonderful food.
This restaurant in Marquette offers some great vegan, vegetarian and gluten-free dishes.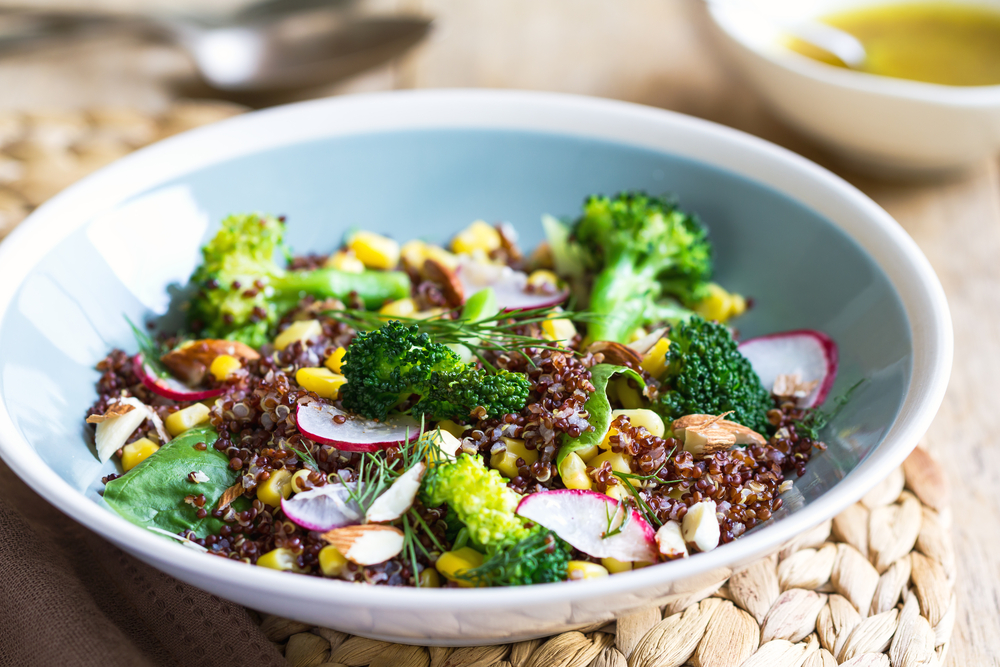 Stuckos
If you love burgers then this is the place to go. These burgers have been voted the best in Marquette.
The food is great, the atmosphere is relaxed and they have a rotating tap list of more than 10 beers.
They also have a great patio and this Marquette MI restaurant is in the heart of 3rd street so the location is fantastic too.
This is one of the restaurants in Marquette MI that is really affordable and well worth a trip.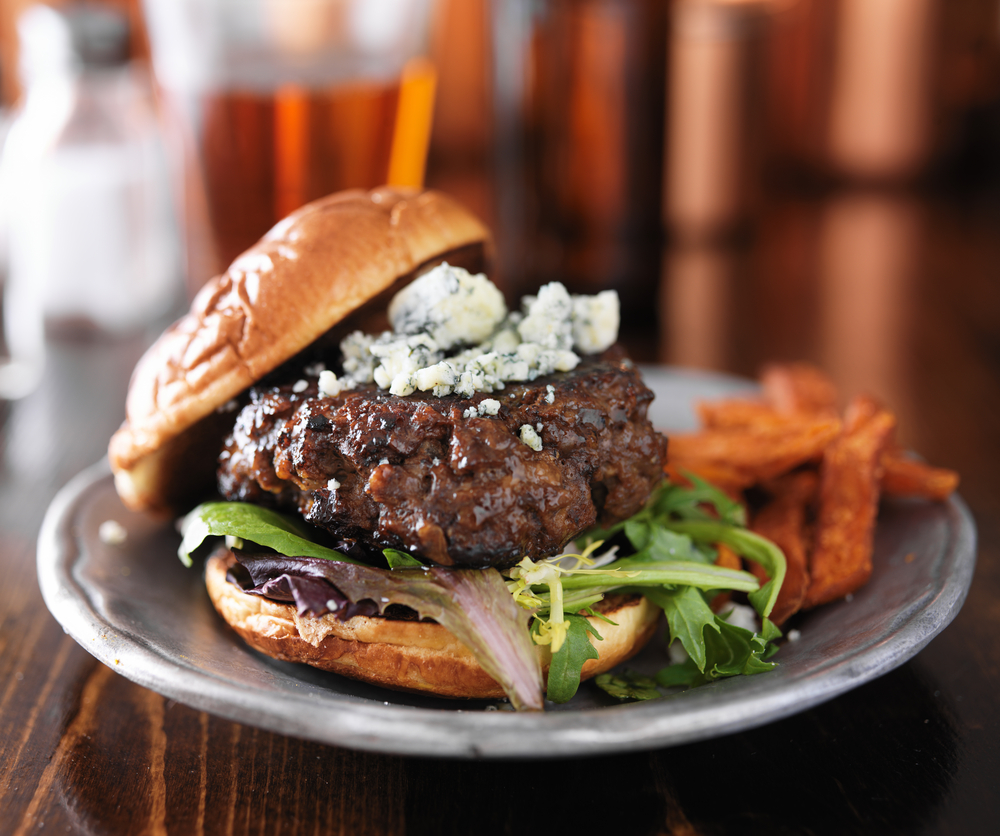 Hudson's Classic Grill & Bar
If you are looking for a restaurant in Marquette to take the family, this could be it. The service is friendly, the food tasty, and the atmosphere cool and laid back.
The restaurant in Marquette MI has been popular for over 20 years at this location. The restaurant's motto is 'provide our guests with the most excellent and fine-tuned Hudson's experience'. They really do live up to this.
They pride themselves on their fish dishes here and on Friday night they have an all-you-can-eat fish fry. A great all-around restaurant that everyone will enjoy.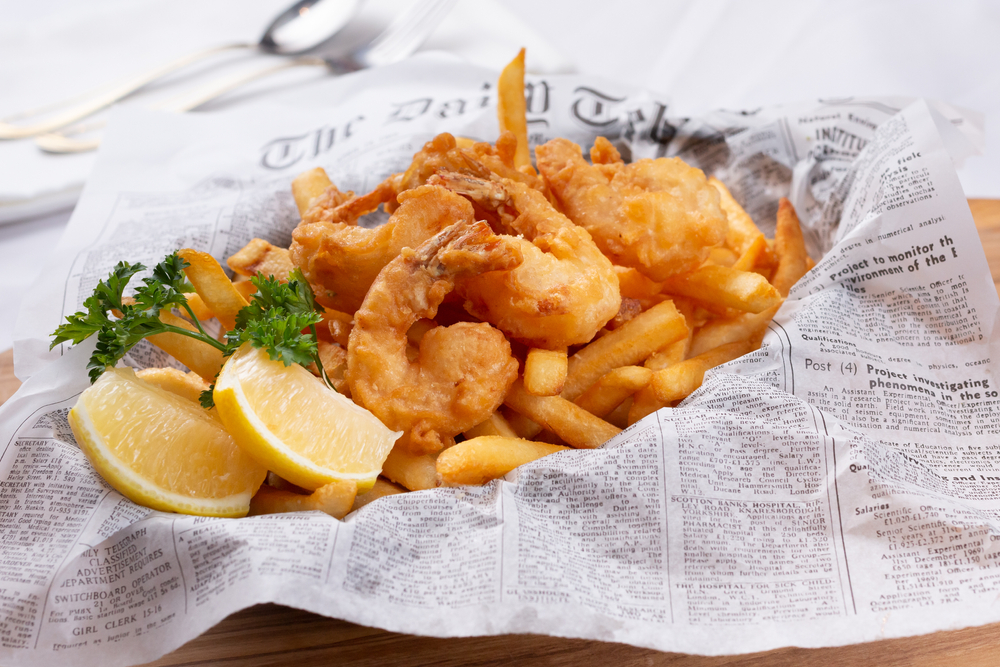 Elizabeth's Chop House
If you are looking for one of the best restaurants in Marquette MI for something special? Then this could be it. It's an upscale restaurant with great food and much-talked-about steaks.
The owners describe this restaurant as 'a culmination of passion, devotion, and love' and it shows.
It's a lovely Marquette restaurant, all dark brown brick, and wood and has a lovely porch you can dine outside on. The views over the harbor are also incredible.
This is the sort of restaurant when you go to relax and take your time. It's good food cooked to order and food to be savored. It's the sort of place you go and stay all evening. You will also find vegan and vegetarian items on the menu.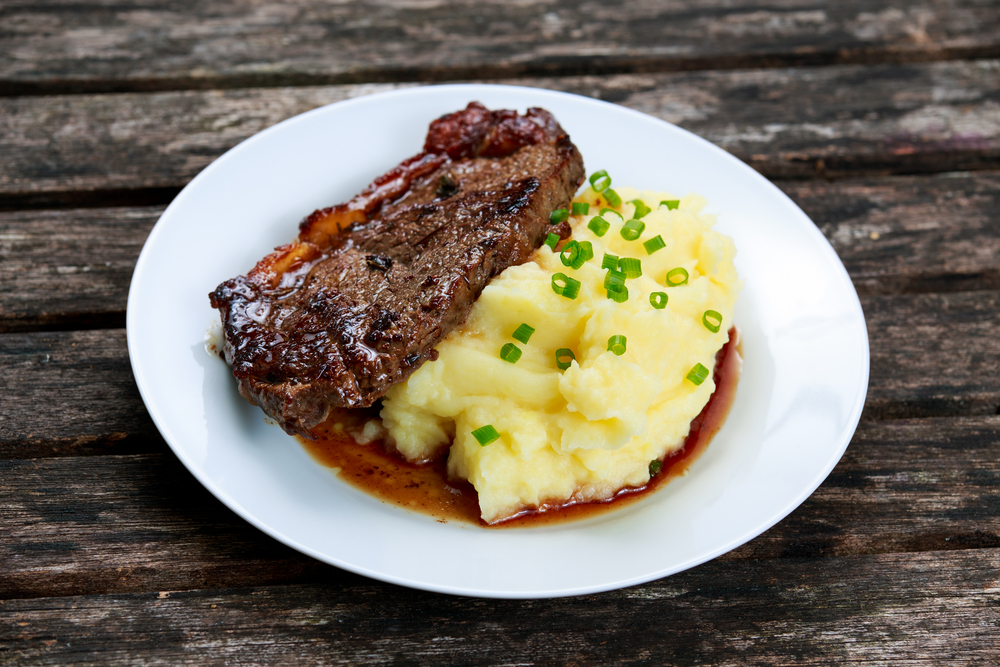 Jean Kay's Pasties
If you are after something delicious, quick, and with no fanfare then Jean Kay's Pasties is a must for your list.
It's a cross between a fast-food and a normal restaurant but everyone rates it so highly it just needed to be included.
The menu is simple: pasties, salads, and subs but it's the pasties you come here for. The pasties are cooked daily and are delicious with meat and vegetarian options.
There is no dining inside but there are tables outside or you can take the food away to eat. Many say the pasties here resemble the English ones which is a great compliment.
The pasties are huge tasty and come with ketchup or gravy and some opt for a side of coleslaw. This is one of the restaurants in Marquette MI that is great if you are in a hurry.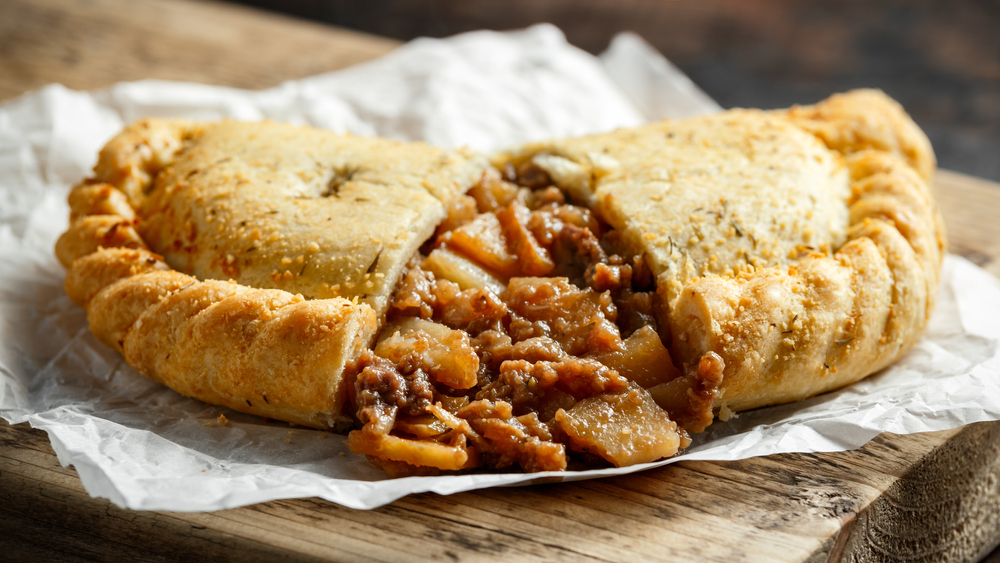 As you can see when it comes to restaurants in Marquette MI there is a lot to choose from. This list is not exhaustive but it is a start. Experiencing the restaurants in Marquette MI is one of the best things to do in Marquette.
Whichever of these Marquette restaurants you choose I hope you will have an amazing time. If you are local or try another restaurant and want to add it to the list just let me know in the comments so others can see it.