Are you looking for the best things to do in Galena, IL? Then you've come to the right place!
I was born and raised in the Midwest, and I know there are a ton of hidden gems in the Midwest, like Galena IL.
Galena is a charming small town in Illinois that is full of history, beautiful sites, and so much more.
This small town in Northwest Illinois is mostly known for its 19th-century architecture.
It was also the home of General and then President, Ulysses S. Grant.
Despite being home to only about 3,000 people, there are tons of things to do in Galena IL.
Along with historic sites, the town has some beautiful public parks, a thriving downtown shopping district, family-friendly resorts, and even a booming restaurant, winery, and distillery scene.
On this list, you'll easily find Galena activities that will be fun for everyone in your group, no matter where their interests lie.
So, let's take a look at 15 of the best things to do in Galena IL that you should not miss!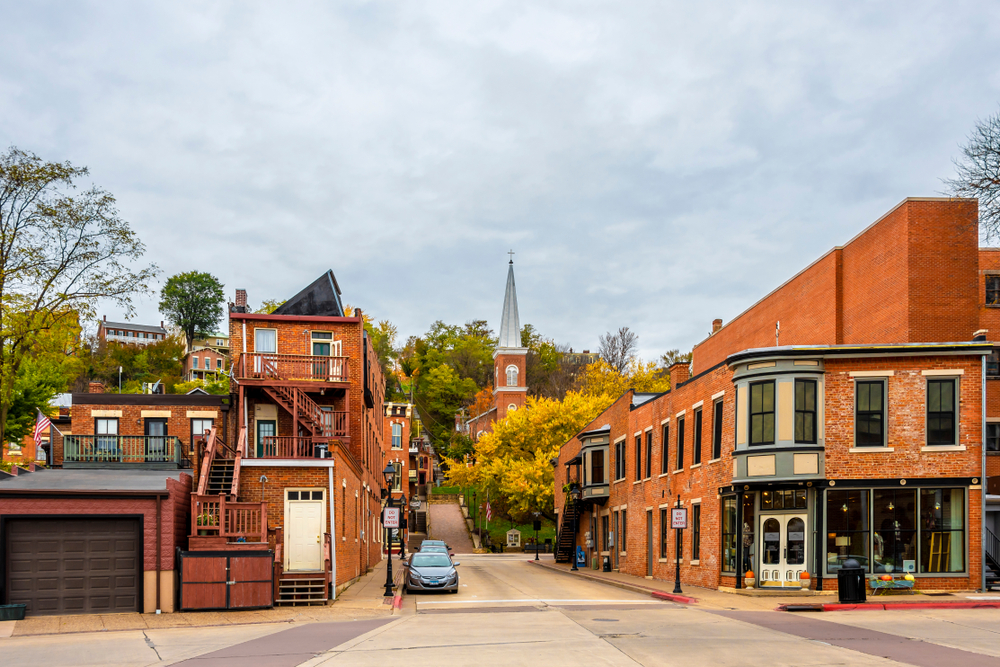 15 Best Things To Do In Galena IL Not To Miss
Visit The Ulysses S. Grant Home State Historic Site
Ulysses S. Grant is one of the many United States presidents who called the great state of Illinois home.
In Galena, you can find the Ulysses S. Grant Home State Historic Site. Grant was a Union Civil War General and later became the 18th President.
His home in Illinois was built by renowned architect William Dennison in 1859 and 1860, and it's a really popular thing to do in Illinois.
It's important to note that, prior to the Civil War, Grant did have enslaved people living and working on the property.
So his house museum takes time to focus on the lives of the Grant family, as well as the lives of the enslaved people that lived there.
You'll also see how the home looked when the Grants were living in it, both before and after Ulysses S. Grant became president.
History buffs will love this super unique thing to do in Galena IL!
Stay Here: Booking.com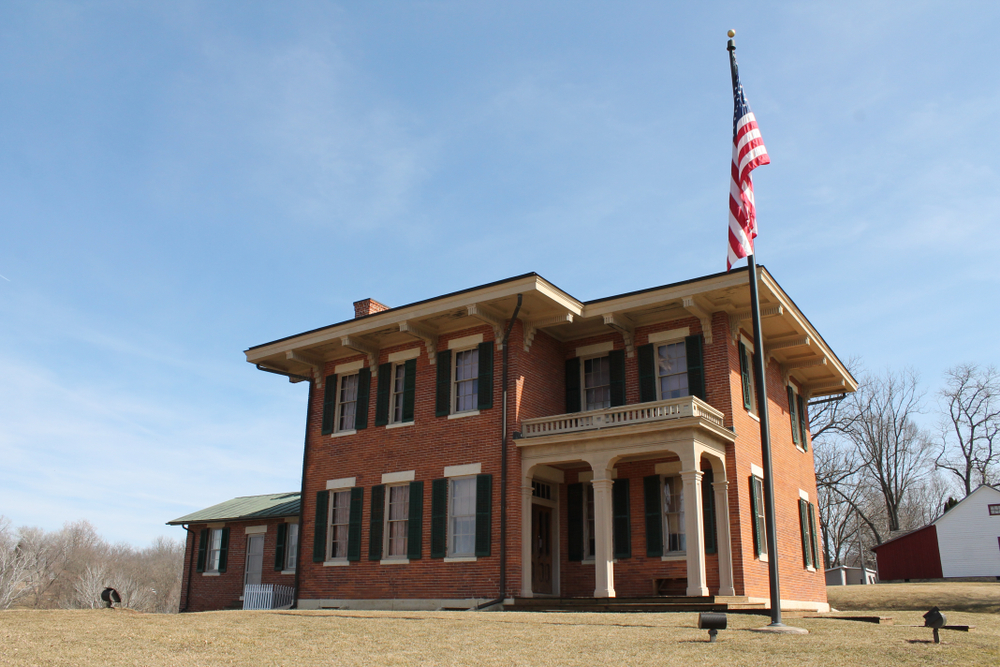 Sample Fine Spirits At The Blaum Bros. Distilling Company
In the heart of downtown Galena Illinois, you'll find the Blaum Bros. Distilling Company.
Galena actually has a steep history in the distilling industry, and the Blaum Bros. Distilling Company continues to build off of that history.
The distillery opened in 2013 by the Blaum brothers, of course, after years of research into creating top-notch whiskey.
Blaum Bros. Distillery is a great date night thing to do in Galena IL for couples in the downtown area.
Inside the distillery, there is also a cocktail bar, and both are open daily, with extended hours on Friday and Saturday.
Stay Here: Booking.com
Stroll Through The West Street Sculpture Park
If you're wondering what to do in Galena IL, consider walking through the West Street Sculpture Park.
West Street Sculpture Park is spread out over 2 acres and features sculptures by local artist, John Martinson.
Martinson was born in Minnesota but moved to Galena in 1979 with his wife. Over the years, his studio has grown and now includes the park.
It's a really unique Galena Illinois tourist attraction, especially for folk art lovers.
You'll find massive 40-foot towers, a giant Tinkertoy, unique signs, and more as you walk the self-guided wooden path.
Stay Here: Booking.com
Admire The View From The Horseshoe Mound Preserve
One of the top things to do in Galena IL is a trip to the Horseshoe Mound Preserve.
The Horseshoe Mound Preserve is a natural site with over 200 acres of scenic property.
At the preserve you'll find a stone central gathering area, viewing scopes, and several scenic outlooks.
These outlooks offer views across three different states!
There are also hiking trails with panoramic views of Galena, and even distant views of Bellevue and Dubuque Iowa.
Not only is it a unique Illinois tourist attraction, but it's also one of the best things to do in Galena!
Stay Here: Booking.com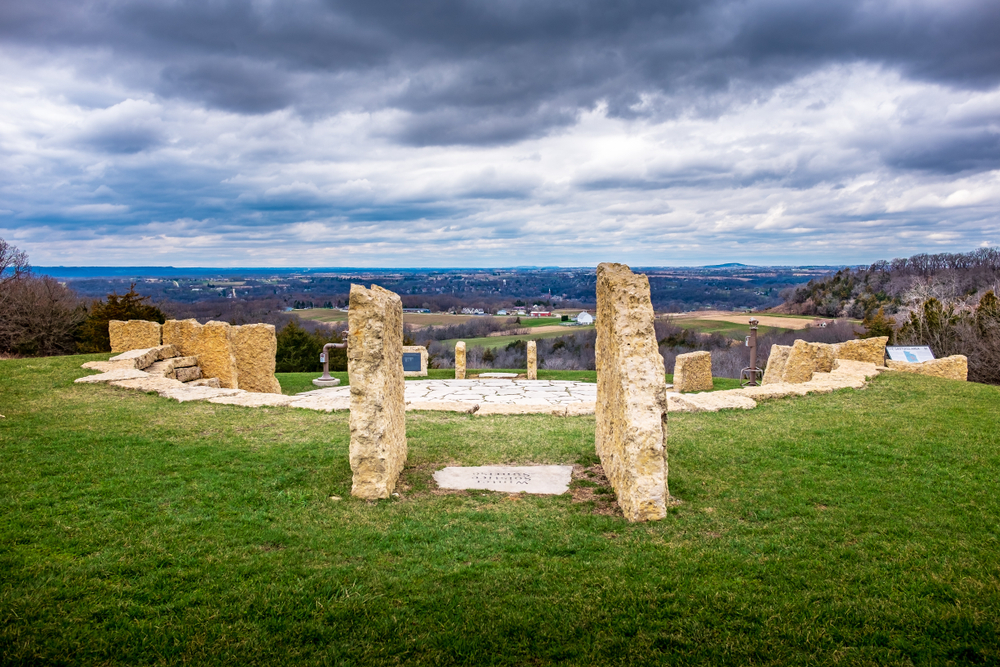 Take The Family To The Chestnut Mountain Resort
If you are looking for a winter resort in Illinois, then check out Chestnut Mountain Resort.
Chestnut Mountain Resort is one of the best resorts in Illinois, especially if you're traveling with family.
It is 8 miles away from downtown Galena, and a pretty popular thing to do in Galena IL all year round.
The resort offers tons of amenities and great views over the Mississippi River.
On-site, you will find an indoor pool, a sauna, a children's play area, and much more.
You'll love warming up in the sauna or swimming in the heated indoor pool after a winter day spent on the slopes.
Families will agree this is one of the best things to do near Galena IL!
Stay Here: Booking.com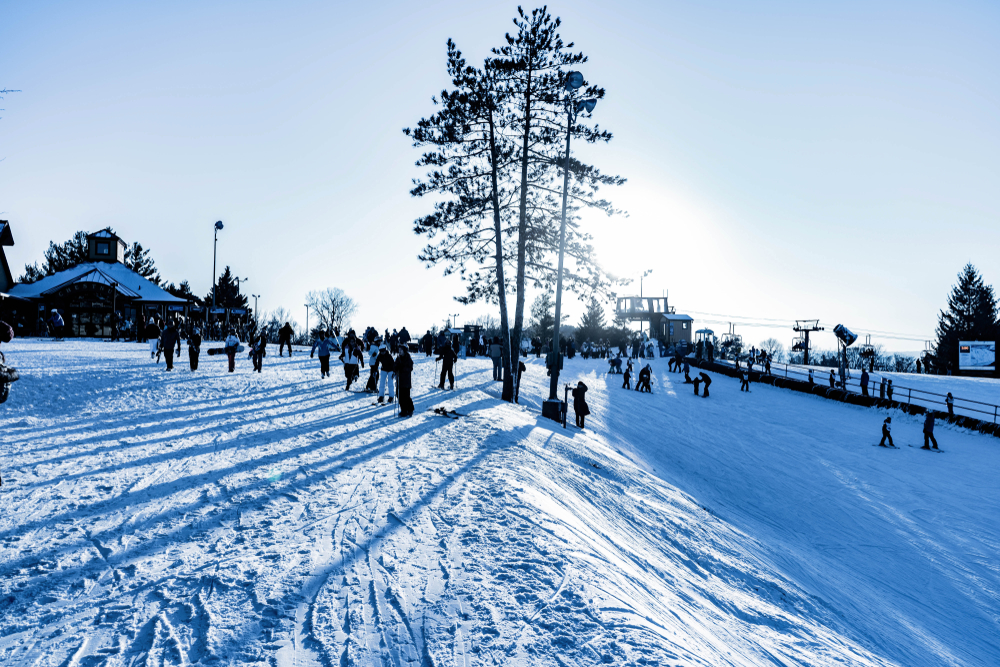 Go On A Galena Trolley Tour
One of the coolest ways to explore Galena IL is by taking a trolley tour!
The Galena Trolley Depot offers historic tours of downtown Galena in a classic red trolley car.
An experienced and knowledgeable guide will take you around the city and point out all of the most important historical aspects of Galena.
It's a really unique way to learn about the history of Galena IL.
The trolley tours run everyday from May 1st to October 31st and you can purchase tickets at the depot.
During the off-season, they still offer tours, but the times and availability will vary. So make sure to call ahead if you're interested in this fun downtown Galena Illinois attraction.
Stay Here: Booking.com
Visit Galena's Oldest House, The Dowling House
The Dowling House is the oldest house in Galena Illinois.
It was originally built in 1826 by John Dowling and featured very primitive living quarters.
The house mainly served as the only trading post in town and many fur traders would stay there as they passed through.
Dowling House is a popular thing to do in Galena for history buffs.
But everyone will find learning about the early history of the town, and its buildings, interesting.
Experienced tour guides will walk you through the home and explain how it is important to the growth of the city of Galena as we know it today.
Stay Here: Booking.com
Enjoying The Fall Colors In Grant Park Is One Of The Best Things To Do In Galena IL
Galena IL is as pretty as a postcard in the fall. Especially in Grant Park!
You'll feel like you've been transported to New England and not the Midwest.
The historic park is a popular place to spend some time during the fall in Illinois.
There are plenty of places to sit and enjoy picturesque views of the small town, sit on the grass and enjoy a fall picnic, and so much more!
If you're planning to visit in the fall, a stroll through Grant Park is easily one of the best things to do in Galena IL.
Stay Here: Booking.com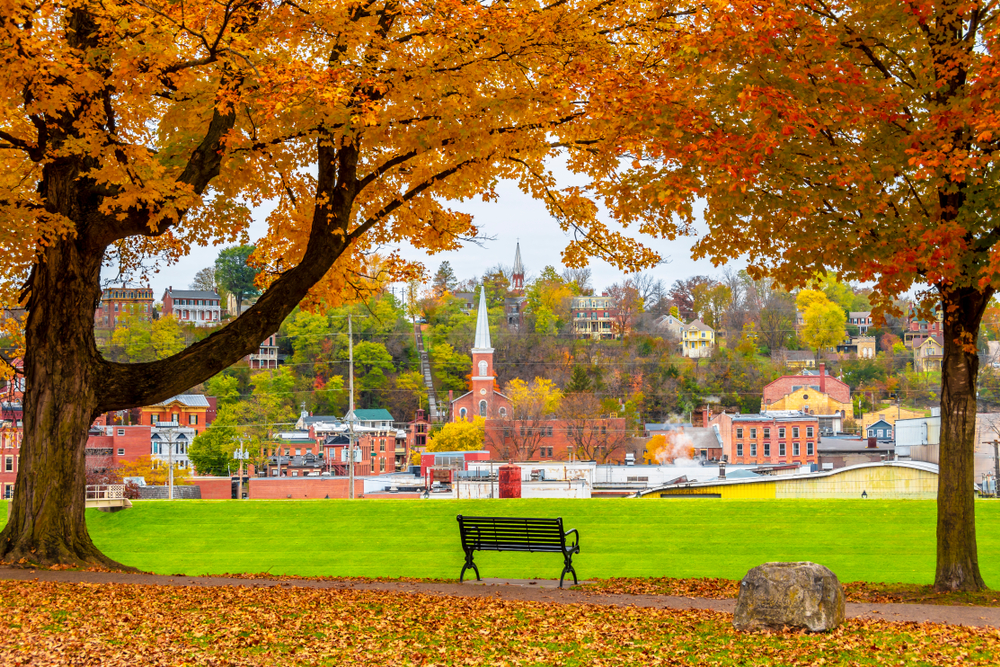 Grab A Bite To Eat At Fried Green Tomatoes, A Popular Restaurant In Galena Illinois
Fried Green Tomatoes is one of the most popular restaurants in the small town of Galena Illinois.
The restaurant has over 1,500 positive Google reviews. Which is pretty impressive for a town with only about 3,000 residents!
They are known for their premier cuts of steak, seafood, and an amazing wine list that pairs well with their menu.
Because the restaurant is so popular, reservations are highly suggested.
Fried Green Tomatoes is open Tuesday through Sunday for dinner only.
On their menu, you'll find dishes like fried green tomatoes (of course!), espresso steak, Tuscan mac n cheese, and Chilean sea bass.
It's a must-stop downtown Galena Illinois restaurant!
Stay Here: Booking.com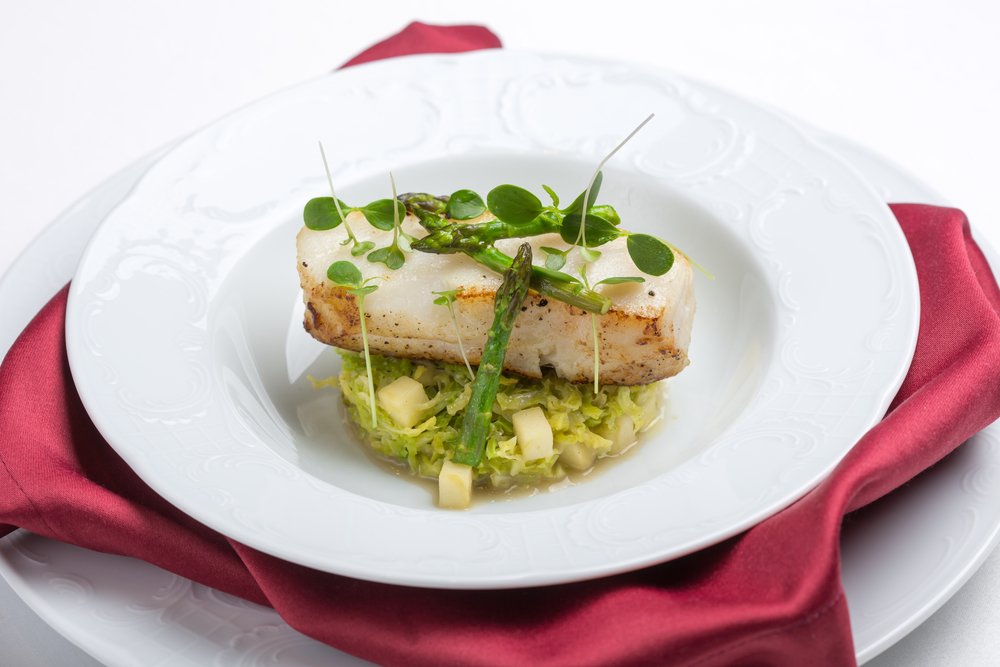 Explore The Washburne House State Historic Site
Ulysses S. Grant wasn't the only Galena resident to serve in the US government!
Elihu B. Washburne was a contemporary of Grant, and also a Galena local.
He served as Grant's Minister to France from 1869 to 1877 and was also considered for the Republican Presidential nominee in 1879 and 1880.
Today, you can tour his original Greek Revival home in Galena, the Washburne House.
The original portion of the house was built in 1843, and additions were added in 1859 and 1860.
Since earning a spot on the National Register of Historic Places in 1973, efforts have been made to 'restore' the home.
The goal was to depict what it would have looked like when the Washburne family lived there.
On the guided tour you'll explore both levels of the home, and learn about some of it's famous visitors. Like President Abraham Lincoln and President Ulysses S. Grant.
You'll also learn about the efforts to restore the home. Plus, you'll gain insights on the French and Native American cultures in the area at the time, thanks to Washburne's wife, Adele Gratiot.
Stay Here: Booking.com
Go On A Ghost Tour
With so much history, Galena IL is a great place to go on a ghost tour!
There are a few different companies that offer tours. But one of the most popular ones is The Haunted Galena Tour Company.
They have a wide variety of tour options from ghost story pub crawls and classic walking ghost tours.
The guides are experts on the real history of Galena, as well as the darker side of Galena's history.
So you'll definitely have a good time exploring downtown Galena Illinois and hearing the town's most noteworthy spooky tales!
Stay Here: Booking.com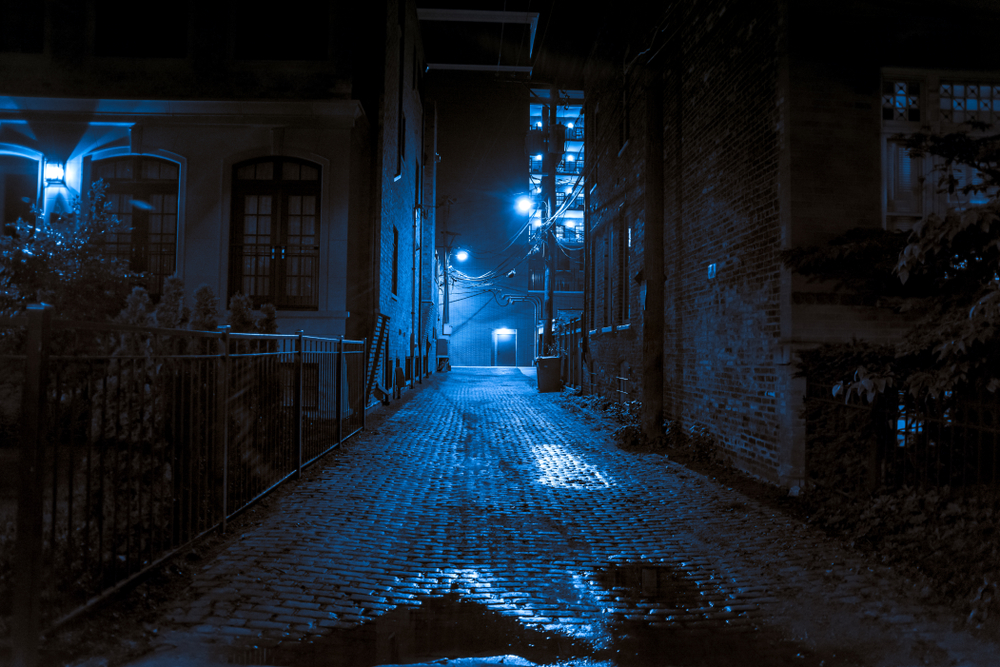 Thunder Bay Falls Is One Of The Best Things To Do In Galena IL
Thunder Bay Falls is one of the best outdoor attractions in Galena Illinois. Part of the reason it's so popular is because it's super easy to get to.
In fact, you can practically drive up to this waterfall in Illinois!
It's absolutely stunning too and makes for really great photographs.
Thunder Bay Falls is one of two waterfalls in Galena and you can see it from the parking lot in a residential area.
If you want to get closer to the fall it's just a small path that is really accessible. So everyone will get to enjoy this beautiful waterfall, no matter your hiking skill level.
It's definitely one of the best Galena attractions for outdoor lovers.
Stay Here: Booking.com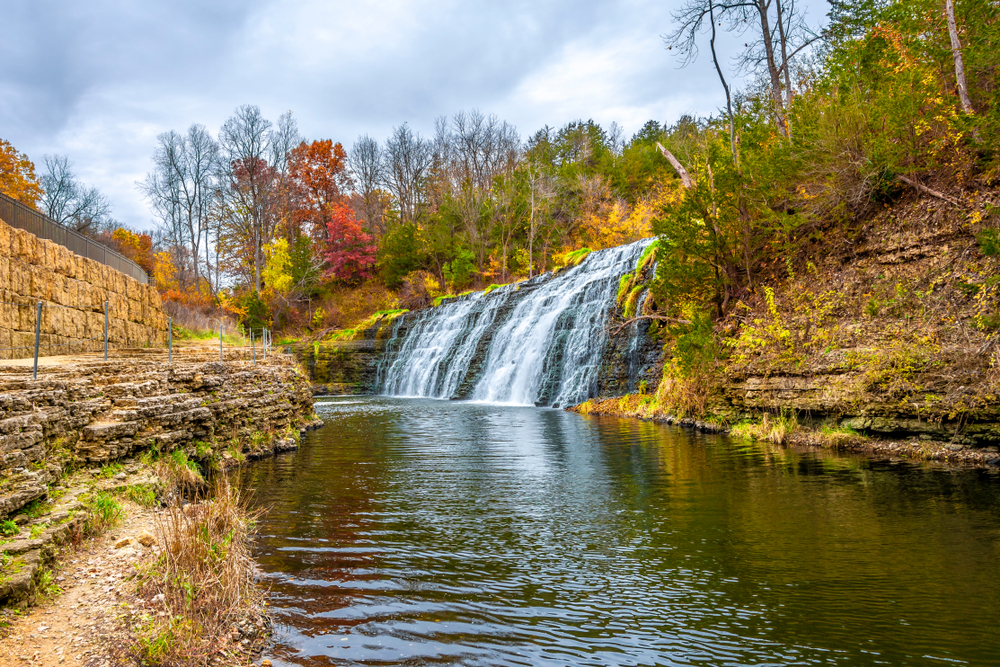 Go Wine Tasting In Galena IL
There are actually a few places to go wine tasting in Galena IL.
But, when it comes to Galena wineries, the Galena Cellar and Vineyards is one of the best. In fact, it's one of the best wineries in Illinois!
The vineyard is set in the beautiful countryside and they have been producing wine for over 30 years.
The family-run business has over 40 wine varieties, three tasting rooms, and an incredible view from the vineyard.
At the winery, you'll be able to sample as many of their wine varieties as you'd like during your tasting.
Or, you can sip a glass of wine while you sit on their massive wrap-around porch that overlooks the Galena countryside.
It's one of the most romantic things to do in Galena for couples, but it also makes for a fun day with friends.
Stay Here: Booking.com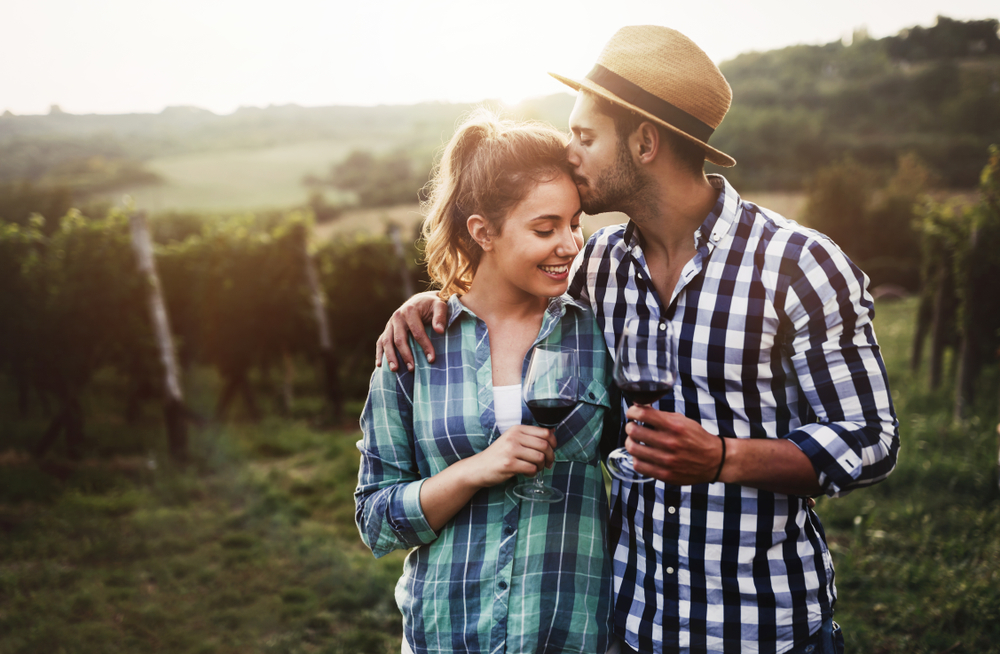 Stay At The Riverview Ranch & Resort With The Whole Family
One of the more fun things to do in Galena IL is a stay at the Riverview Ranch & Resort.
The Riverview Ranch & Resort is a classic Midwestern horse ranch that you can also stay at.
Guests of the ranch get the opportunity to go horseback riding, visit with the farm animals like pigs and goats, or go kayaking in the large pond on the ranch's property.
They rent out bunkhouses on the grounds and host family-friendly activities throughout your stay.
In fact, they call themselves a 'mini-Dude Ranch' that is perfect for kids who want a fun outdoor experience they'll remember forever.
It's easily one of the coolest things to do in Galena Illinois for the whole family!
Stay Here: Booking.com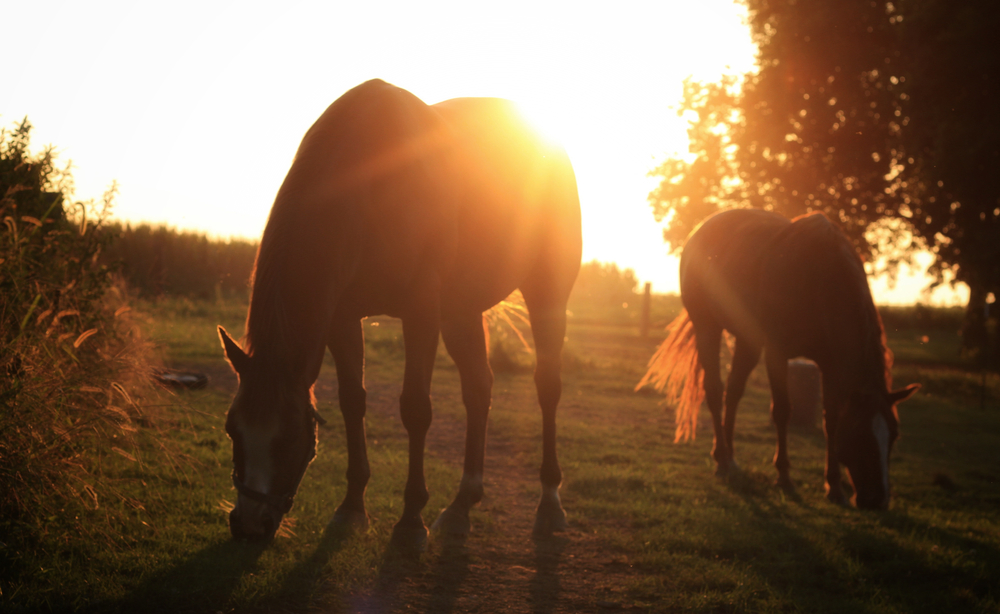 Tour The Historic Belvedere Mansion & Gardens
The Belvedere Mansion & Gardens is one of the top things to do in Galena IL.
Because the town is full of history, there is no shortage of house museums.
But the Belvedere is easily the most iconic and popular mansion in Galena.
In fact, since it was first built in 1857, it's been widely considered the 'finest mansion in Galena'.
The mansion is open seasonally, typically from May to October, for guided tours, from 10 am to about 4:30 pm.
For tours during their off-season, you'll want to contact them directly to see what they are offering.
The Civil War-era mansion is a perfect look into what life was like for the wealthy members of Galena leading up to, during, and after the Civil War.
During your tour, you'll learn all about how the Civil War affected the house and the family that lived there.
Even if touring historic homes isn't typically your thing, you can't miss this iconic Galena attraction!
Stay Here: Booking.com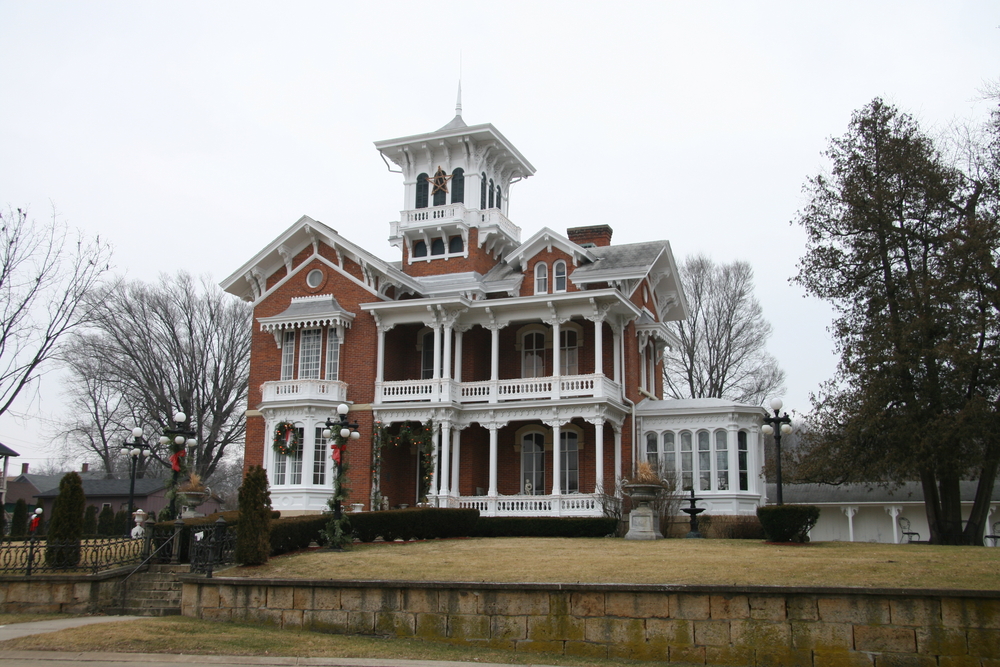 Packing List When Visiting Galens Illinois
If you will be traveling, either by plane or by car to Galens IL, here are some tips on how to pack lightly.
A concealed travel pouch may be one of the most important items you bring along when looking for things to do in Galena IL
It is always important to protect your personal information. Identity thieves are everywhere.
This unisex RFID-blocking concealed travel pouch is lightweight and comes in several colors. It has lots of organization to give you peace of mind.
You can place it under your clothes next to your body to carry your ID safely.
If you have a pouch already that does not come with RFID protection, as I do, these RFID sleeves are the perfect solution.
This configuration comes with enough credit card sleeves that the entire family would be protected. They are slim too, so they will easily fit into your pouch or wallet.
If you are planning on taking a lot of pictures with your phone you will definitely want to consider an external charging battery.
This Anker high-speed phone charging battery is the exact one I carry with me on all of my trips.
It can be used on a variety of phones, not just an iPhone as I have. And wow is it fast!
My daughter gifted me with this FugeTek selfie stick and tripod setup for my birthday. I absolutely love it! It is made of lightweight aluminum and so easy to use.
It has Bluetooth connectivity and is a breeze to use for taking photos during your London activities.
You will want to bring your own refillable water bottle with you.
I never leave home on a trip without my Bobble filtration bottle. The 18.5-ounce size is perfect for hiking and it fits nicely in the pocket of a backpack.
The replaceable carbon filter ensures clean drinking water when you want it.
Then this collapsible silicone foldable water bottle would work well for you. Would not take up much space at all.
You will want a backpack or daypack with you to store snacks, your water bottle, phone, extra clothes, etc…. No matter the time of day or evening.
This foldable water-resistant backpack would be great.
It is very affordable and is available in many color options for you to choose from. The fact that it folds down into a zippered pouch will make it easy to pack.
—
Even though it's a small town in Illinois, there are so many things to do in Galena!
It's a charming town full of history, especially around the Civil War and the turn-of-the-century.
But even if you're not a history buff, Galena Illinois is full of fun things to do.
From family resorts, top-notch wineries and distilleries, and beautiful parks and gardens.
Have you had the chance to explore Galena?
I'd love to hear about your favorite things to do in Galena IL in the comments!