Are you looking for wineries in Illinois? You are in the right place.
In this article, I will walk you through wineries and vineyards in Illinois so you can decide which to visit.
There is so much to see and do in Illinois it's an incredible state. However, what you might not know is it has a thriving wine industry.
Illinois winegrowers take pride in producing some of the best wines in America. There are over 100 Illinois wineries and the Southern Illinois Wine Trail pulls in lots of visitors.
These vineyards and wineries offer some of the best wine tasting in Illinois and some are social meeting places. All of these vineyards in Illinois offer something different.
So grab a seat, get yourself a drink, and let me walk you through the best wineries in Illinois.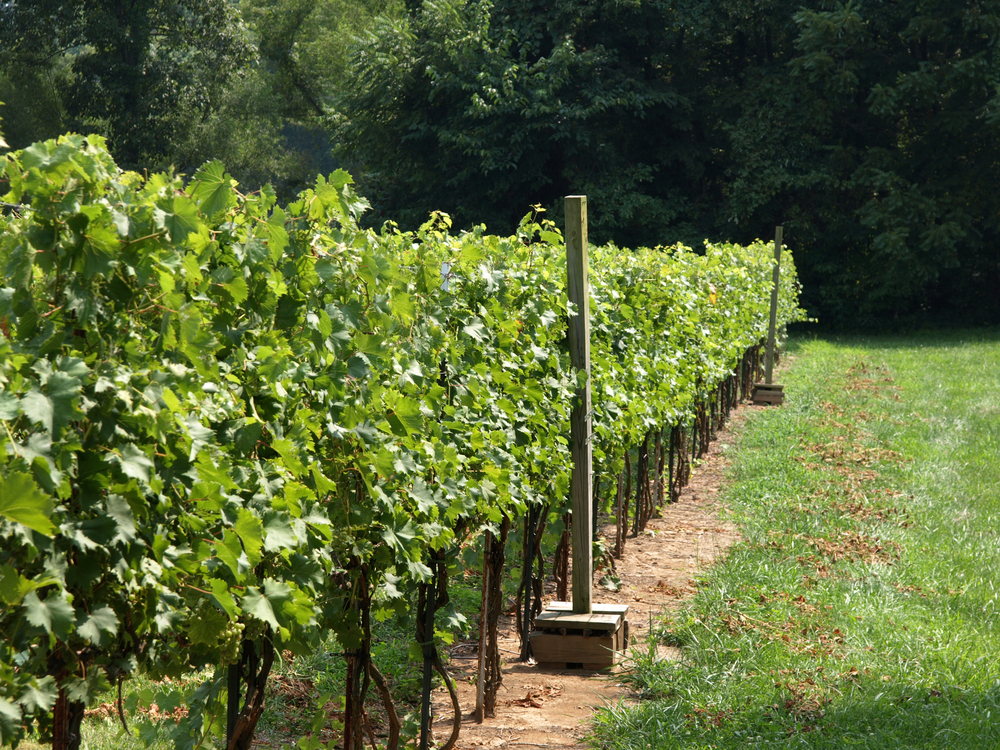 15 Beautiful Vineyards And Wineries In Illinois
Acquaviva Winery, Maple Park
Nestled within a sprawling 40-acre estate, Acquaviva Winery produces award-winning wines. As Illinois wineries go this one is rather special.
This is an authentic Italian vineyard encounter right in the heart of Illinois overseen by a family whose roots have been in the wine-making trade for as long as they can remember.
The winemaking process comes alive here, allowing guests to witness the transformation of grapes into liquid gold.
The estate boasts a sprawling 40-acre vineyard and a 20,000 sq. ft facility that includes a tasting bar, bistro, marketplace, and much more.
There are numerous tours available here ranging from $10 and include tours of the estate wineries and vineyards.
This is one of the central Illinois wineries that will keep everyone entertained and is a must-visit.
Stay At The Country Inn & Suites by Radisson
Alto Vineyards, Alto Pass
Alto Pass Winery produced its first vintage in 1988 and hasn't looked back since. With over 1000 awards this is one of the vineyards on the southern Illinois wine trail and is a must-visit.
Alto was the first vineyard to grace this region and its success today is down to the passion and commitment of the family who own it.
Their expansive 5,000-foot tasting room is the perfect place to sample their award-winning wines, their dry-white Chardonel being one of their most well-known.
At this winery in Illinois, they mix tradition with a beautiful natural setting, lots of entrainment, and a lovely welcome to create something rather special. Their pizza and wine nights are always a real hit.
One of the best wineries in Illinois.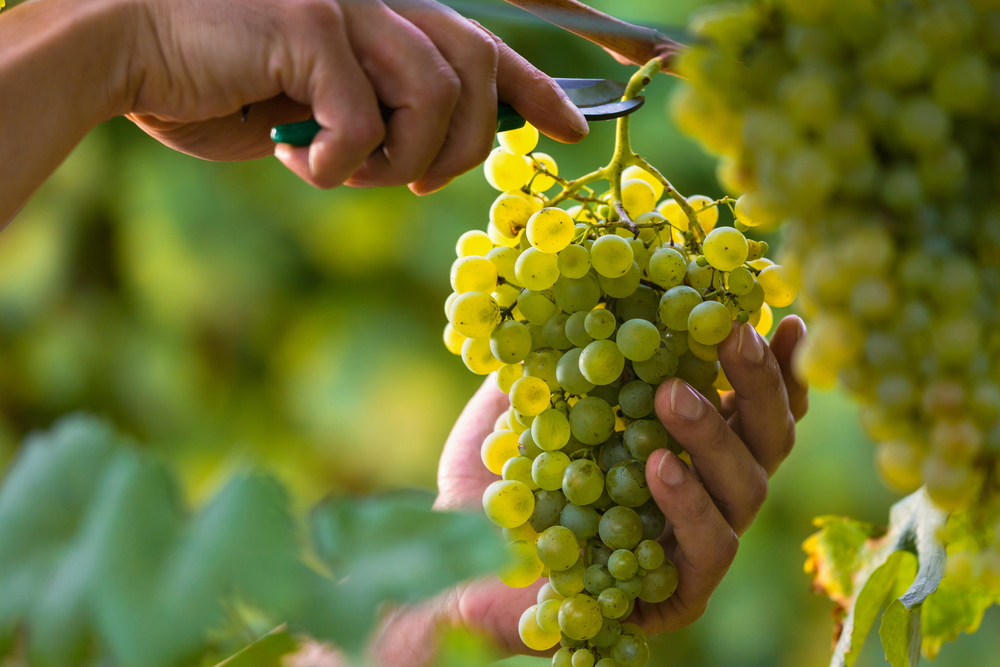 Fox Valley Winery, Oswego
This is one of the Illinois wineries that specialize in creating small lots of handcrafted, award-winning wines that are oh, so good.
Just west of Chicago, in the Fox River Valley Fox Valley Winery pays meticulous attention to detail producing wine with a tapestry of flavours.
Whether you prefer red, white, dry, or sweet you will find something you love here.
When it comes to wine tasting in Illinois this vineyard is more than willing to offer up the goods. They offer tastings every day and host special events throughout the year.
If you are looking for things to do in Chicago and are willing to travel a little, this is one of the wineries near Chicago to add to your list.
Stay At AmericInn by Wyndham Oswego
Lynfred Winery, Roselle
When it comes to wineries and vineyards I feel like this one passes as one of the most beautiful. The lineage of Lynfred Winery goes back to 1975 and they produce some lovely wines.
The tasting room in Roselle is an adult-only establishment and offers tastings, flights, and wines by the glass, both inside and outside.
If you are looking for a real experience you can stay here and the French Suite would make for the perfect romantic Midwest getaway.
This truly is a beautiful winery with a wonderful atmosphere and of course great wine. This Chicago Winery is well worth a visit.
Stay At Holiday Inn Express Hotel & Suites
Valentino Vineyards and Winery, Long Grove
This winery in Illinois is in Long Grove in northern Illinois and has been producing wine for the last 18 years.
This 20-acre estate has over 20 different varieties of grapevines which produce more than 20 different wines.
The wines here are very smooth and have received over 40 medals. The grapes are harvested, crushed, fermented, and barrel-aged in fine-quality French and American oak barrels which add to the flavor.
Valentino wine tastings are available May through December and it is best to reserve online. You can also tour the vineyards. Oh, and they do amazing cheese plates here.
This is one of the best vineyards in Illinois
Stay At Sonesta Select Arlington Heights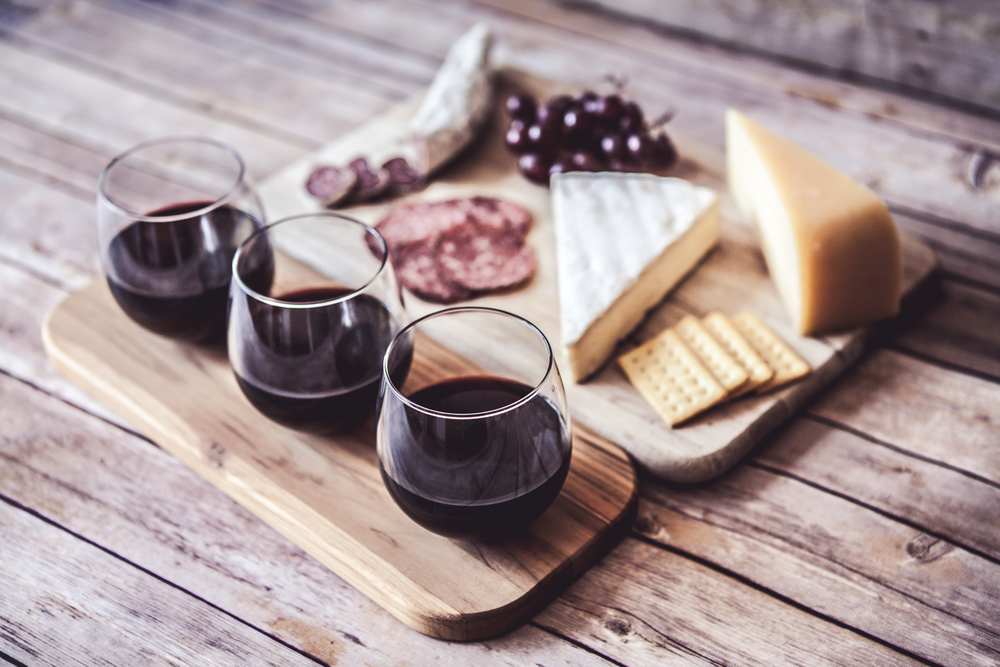 Geneva Winery, Geneva
This Geneva IL Winery was born out of a love of wine and friendship and how they intrinsically seem to go hand in hand. Here they believe wine is as much as an experience as it is a drink.
From red wine to dessert wine and everything in between the wines here are delicious and there is something for every palette. They also have great names like The Viking and The Goat.
This is the kind of wine that will suit beginners and connoisseurs alike and is very drinkable. One of the Illinois wineries that will suit everyone.
The tasting room is in historic downtown Geneva, one of the Illinois small towns, and is lively and welcoming.
Whether you are stopping for a glass of wine or trying a flight of wine Geneva Winery will make you feel like you belong. This winery in Chicago is worth putting on your list.
Stay At Comfort Inn & Suites Geneva
Galena Cellars, Galena
When it comes to Galena wineries Galena Cellar and Vineyards is one of the best. The vineyards are set in beautiful countryside and have been producing wine for over 30 years.
The family-run business has over 40 wine varieties, three tasting rooms, and an incredible view from the vineyard.
This Galena vineyard is well worth a trip, there is nothing like sipping wine on their wrap-around deck watching the sunset.
This is one of the Galena wineries that you can stay in which is a great experience. They also have heated igloos where you can have your own Geneva IL Winery experience.
Wine tasting in Illinois doesn't get much better than this,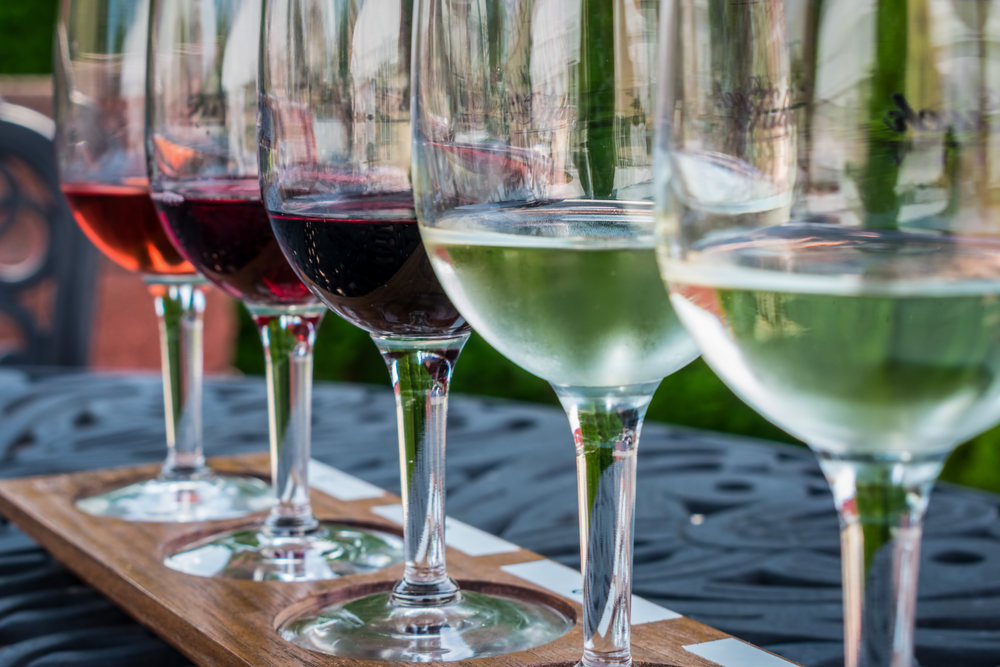 Prairie State Winery, Genoa
About an hour from Chicago Prairie State Winery was established in 1998 by former high school teachers Rick and Maria Mamoser.
It only produces wines for locally grown grapes and practices sustainability by growing organically, reducing energy, recycling, and reusing materials
Their aims are simple, produce great-tasting wine and have the friendliest tasting room staff in the industry. The awards are stacking up and people love the tasting rooms so they must be on target.
Their wine-tasting experiences are led by experienced staff and the wines here are quite unusual in taste. They tend to produce dry reds. They also have great food here to accompany your wine.
This is one of the best wineries in Illinois.
Stay At Country Inn & Suites by Radisson
Lincoln Heritage Winery, Cobden
This is one of the southern Illinois wineries and is perfect for wine tasting in Illinois. The winery is nestled between the Mississippi and Ohio Rivers which provides a perfect climate for grape cultivation.
Lincoln Heritage Winery grows its own Riesling, Corot Noir, and Muscat grapes, and you are welcome to tour the property.
They offer complimentary tastings, Friday through Sunday and you are welcome to bring along your picnic baskets to make an afternoon of it.
One of the best wineries in Illinois.
Blue Sky Vineyard, Makanda
Blue Sky Vineyard is one of the vineyards on the IL wine trail anchoring the eastern end of the trail. The winery is of a classical Tuscan style in the incredible surroundings of the Shawnee National Forest.
If you are after wine tasting with an Italian feel about it this is where to come. This is high-quality wine served in a wonderful environment.
There are over 13 acres of vineyards here to wander around and a wonderful cafe to enjoy. And if you want to make a day of it there are two luxurious suites you can stay in.
This is one of the wineries in southern Illinois that you really must visit.
Stay At Makanda Cabin in Shawnee National Forest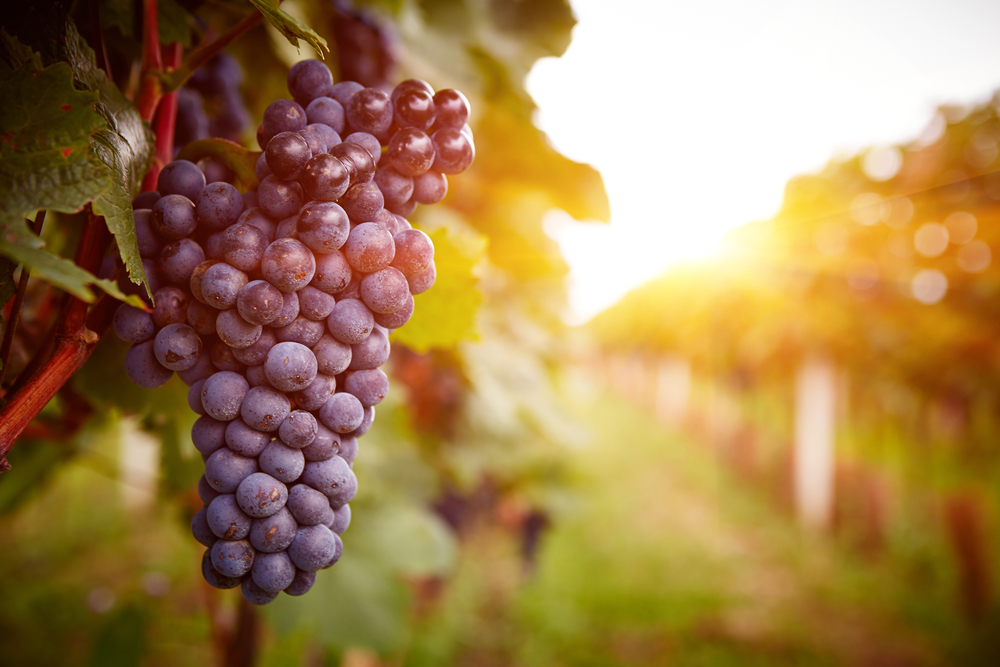 Bretz Wildlife Lodge & Winery, Carlyle
If you looking for wine tasting in Illinois that offers something a little different then this is it. Located just north of Carlyle this is one of the southern Illinois wineries.
Inspired by Southern Africa this winery offers great wine and a lot more. There is a full bar, sand volleyball, and a wonderful environment to enjoy with friends.
The wines here come in all forms including red, blush, white, and fruit wines. And the food here is also worth a mention with things like pulled pork and ribeye steak.
As you would expect everything including the wines are African-themed which takes an unusual take on traditional wine tasting.
Bretz Wildlife Lodge & Winery is one of the best wineries in Illinois.
Stay At Mariner's Village Resort
August Hill Winery Utica and Peru
When it comes to wine tasting in Illinois there are two locations. August Hill Winery has a tasting room in downtown Utica and our Wine on the Hill location is located in Peru.
The Wine On The Hill location is our favorite because who doesn't like wine on a quiet hillside overlooking the Illinois River? However, the tasting room in Utica is top-of-the-range and very fancy.
The vineyard was established in 2002 but the land has been in the family for over 100 years. It produces an impressive collection of wines concentrating on French hybrid varieties.
Vineyard tours are available and there always appears to be some kind of event on here so check before you go.
This is one of the best wineries in Illinois.
Stay At Hampton Inn and Suites Peru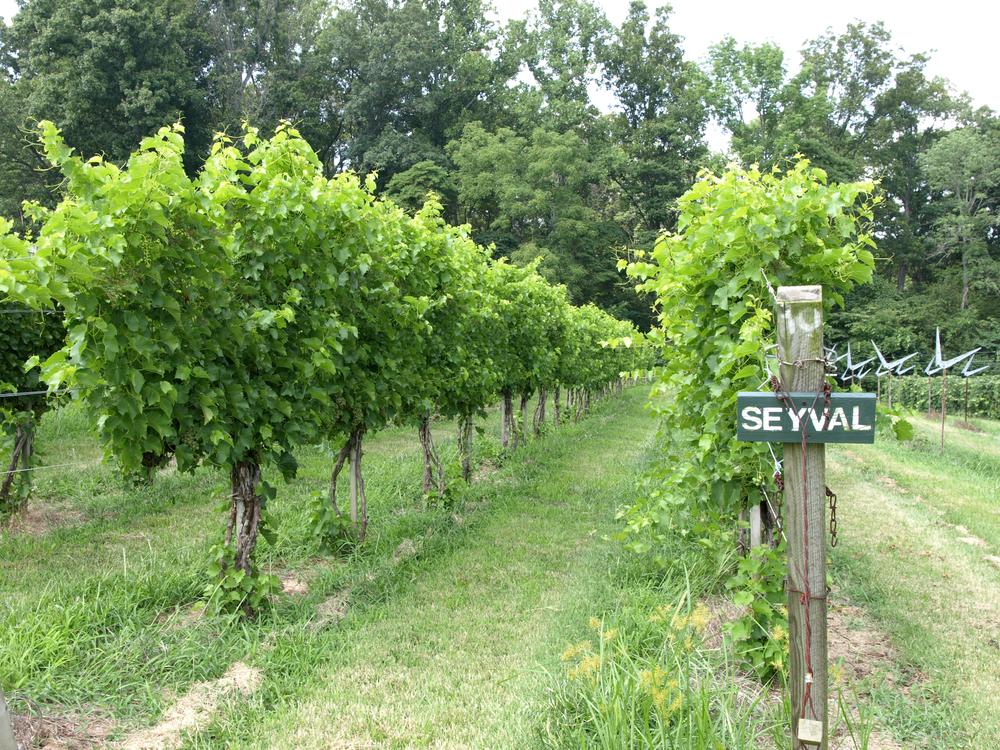 Willow Ridge Winery and Vineyards, Shelbyville
Willow Ridge Winery is one of the vineyards in Illinois that is family-run and small but spectacular. On an old farm near Westervelt, this four-acre vineyard has produced many award-winning wines.
Vidal Blanc, Marechal Foch, Vignoles, Chambourcin, Niagara, and Frontenac Gris and all grown here and do well in the Illinois climate.
The taste of the wine is robust, the winery has a Tuscan feel about it and the family has a passion to produce the very best.
The wine-tasting room has a handcrafted bar, stained glass windows, a stone fireplace, and a pergola seating area. It's open Weds to Sunday and is a joy to visit.
This is one of the best wineries in Illinois.
Pheasant Hollow Winery, Whittington
Established in 1999 Pheasant Hollow Winery not only produces award-winning wines but is passionate about creating a space in which people can taste and enjoy wine.
They hold lots of events here including music festivals, murder mystery dinners, and wine paring parties. They also encourage people to bring along picnics and listen to live music while sipping wine on Sundays.
The wines have wonderful names like Peach Kiss and Pink Lace. Here they believe wine is for enjoying and sharing and this winery has managed to create a really enjoyable atmosphere around its wine.
A must-visit vineyard in Illinois.
Stay At SureStay Hotel by Best Western Whittington
Spirit Knob Winery, Ursa, Is One Of The Best Wineries In Illinois
The tagline of Spirit Knob Winery is one of the best we have seen. Simply put they say "We turn sunlight into wine" which couldn't be more true.
Headed up by Matt Schulte the winery was established in 1999 and began selling wine in 2002, in 2016 he was named "Enologist of the Year" and hasn't looked back since.
In the Mississippi River Valley cold climate grape varieties produce some incredible wines of all varieties. Matt's passion for his craft shows through in everything he does.
The sunsets from the tasting room are out of this world. This is one of the best wineries in Illinois.
Stay At The Affordable Luxury Mansion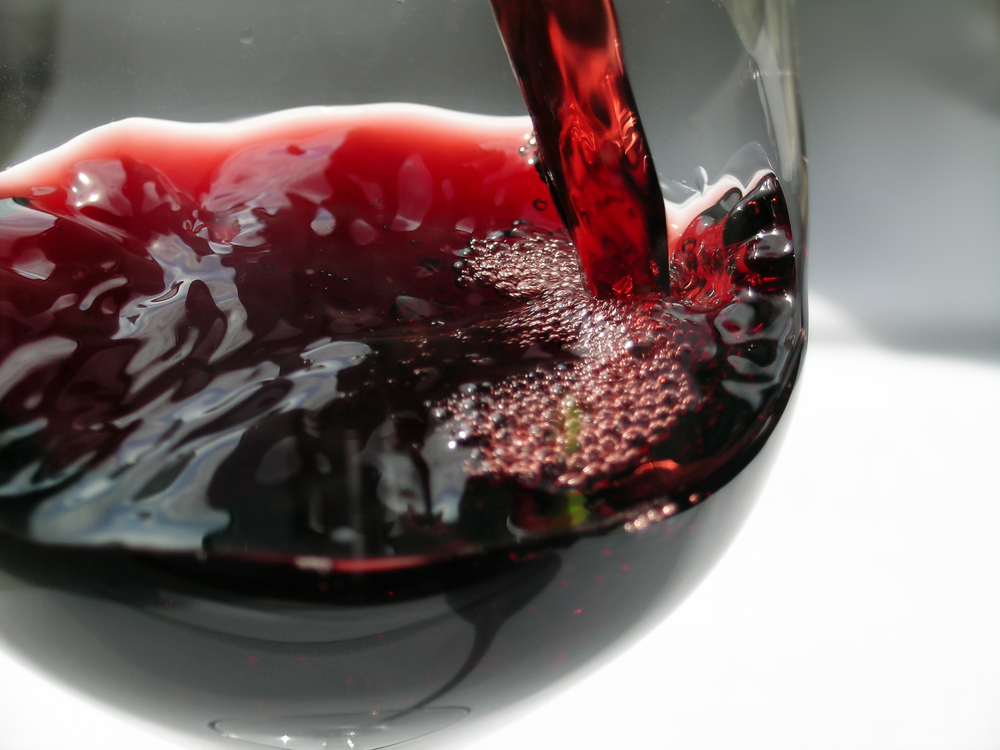 Packing List When Visiting Wineries in Illinois
If you are searching, here are some tips on how to pack lightly when packing to visit
A concealed travel pouch may be one of the most important items you bring along when exploring the best vineyards and wineries in Illinois.
It is always important to protect your personal information. Identity thieves are everywhere.
This unisex RFID-blocking concealed travel pouch is lightweight and comes in several colors. It has lots of organization to give you peace of mind.
You can place it under your clothes next to your body to carry your ID safely.
If you have a pouch already that does not come with RFID protection, as I do, these RFID sleeves are the perfect solution.
If you are planning on taking a lot of pictures with your phone you will definitely want to consider an external charging battery.
This Anker high-speed phone charging battery is the exact one I carry with me on all of my trips.
I like that it holds its charging capabilities for several uses so I do not have to worry about it while out and about, and if I forget to recharge it at night, it will still be good to go the next day.
My daughter gifted me with this FugeTek selfie stick and tripod setup for my birthday. I absolutely love it! It is made of lightweight aluminum and is so easy to use.
It has Bluetooth connectivity and is a breeze to use for taking Insta-worthy selfies while discovering island getaways in the US.
I never much believed in using packing cubes when traveling. That is until I tried them. Now I am hooked. These are the exact cubes I use to stay organized when I pack for a trip!
You will want to bring your own refillable water bottle with you.
I never leave home on a trip without my Bobble filtration bottle. The 18.5-ounce size is perfect for your adventures and it fits nicely in the pocket of a backpack.
The replaceable carbon filters ensure fresh drinking water whenever you want it.
Perhaps you are traveling a long distance and packing space is a premium in your suitcase, or in your car.
Then this collapsible silicone foldable water bottle would work well for you. Would not take up much space at all.
You will want a backpack or daypack with you to store snacks, your water bottle, phone, extra clothes, etc.. while visiting Missouri's National Parks. No matter the time of day or evening.
This foldable water-resistant backpack would be great. And it comes in many different colors.
—
As you can see when it comes to vineyards and wineries in Illinois there are so many to choose from.
Whether you choose to visit one of the Chicago wineries or one of the wineries in southern Illinois you won't regret it.
The Illinois Wine Trail is also worth doing if you have time. Wine tasting in Illinois is available at all of these wineries too.
Whichever of these vineyards you visit I know you will have a great time. Please come back and tell us all about it.