Are you looking for things to do in Custer SD? You are in the right place.
In this article, I will walk you through all the Custer attractions and activities in Custer.
Custer is one of the small towns in South Dakota that is in a great position and makes a great base for traveling this state.
This town is in a beautiful area in the heart of the Black Hills and is close to many of the South Dakota tourist attractions.
There are lots of things to do in South Dakota.
The South Dakota national parks are just amazing and have endless options on offer.
If you love the great outdoors then you will love South Dakota and Custer makes a perfect base for some exploring. This SD town makes the perfect place for a Midwest getaway.
As well as being the access point to Custer State Park Custer Custer is within very easy driving distance of some of the main tourist attractions in South Dakota.
There are so many things to do in Custer South Dakota
This town is best visited between June and September unless you are fine with cold weather and snow.
If you are someone who doesn't little crowds I would also avoid the 4th July celebration and the first half of August when Sturgis Motorcycle Rally takes place.
So are you ready to see the things to do in Custer SD that I have chosen for you? Grab a chair get a cold drink and let me walk you through Custer activities.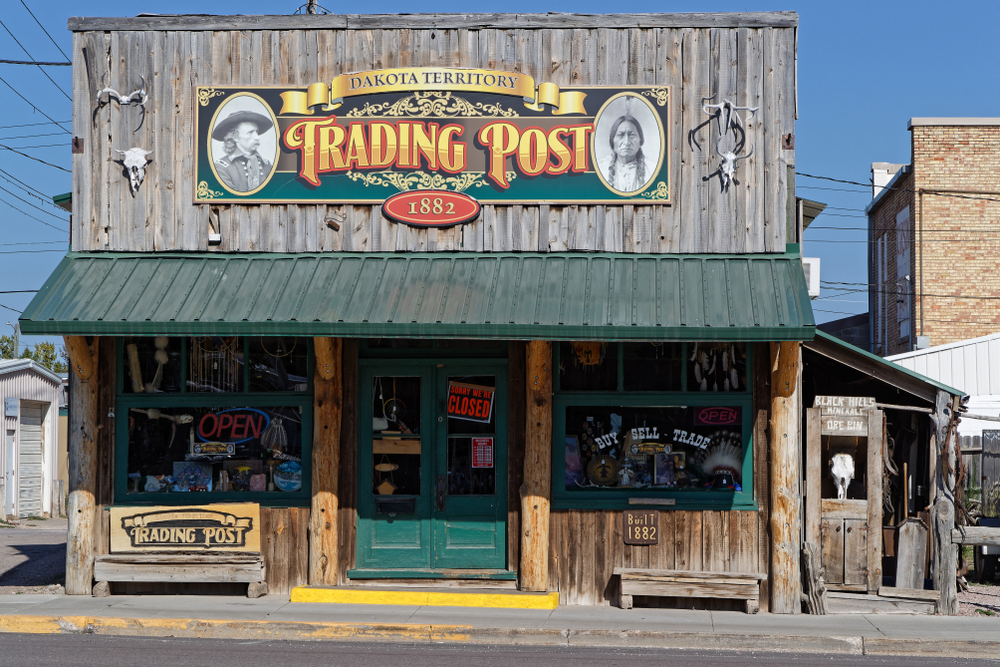 15 Best Things To Do In Custer SD
Visit The 1881 Courthouse Museum
This historical museum is located in the original Custer County Courthouse.
This building served as the center for government in Custer County and the Dakota Territory from 1881 to 1973 and is one of the things to do in Custer South Dakota.
It has operated as a museum since 1976 and displays a wide range of exhibits documenting historical life in this area.
Guided tours are available or visitors can take self-guided tours. Among the things to see are an original jail cell, a one-room schoolhouse, and a carriage house complete with an antique car.
If you are looking for events in Custer check out the courthouse they have old-time country fairs here as well as car shows, Gold Discovery Days, and much more.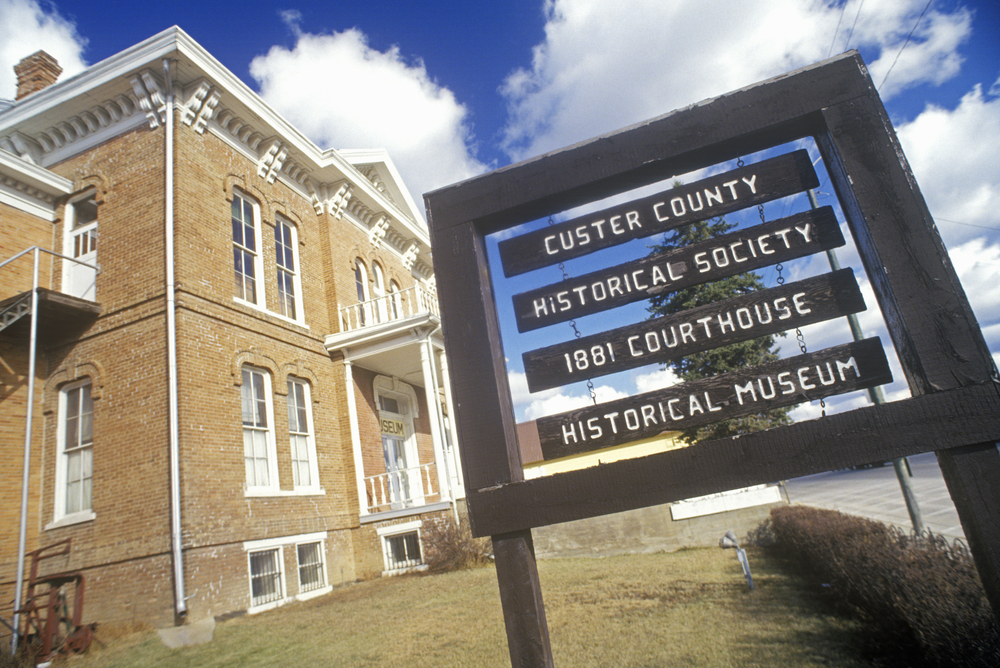 Hike Some Of The Mickelson Trail
The George S Mickelson Trail is a 109-mile-long trail that runs from Edgemont to Deadwood and takes in the Black Hills.
The scenery on the trail is breathtaking and it's a trail that offers many opportunities for hiking in South Dakota, horse riding, snowshoeing, and bike riding.
A three-mile stretch of the trail runs from Custer to the Custer State Park and it's a great trail to walk or bike to the state park.
If you want to walk a longer piece of the trail there are 15 different trailheads that are located throughout the Black Hills that have parking, toilets, and tables for a great picnic.
This is one of the Custer activities that most people will enjoy and can take part in.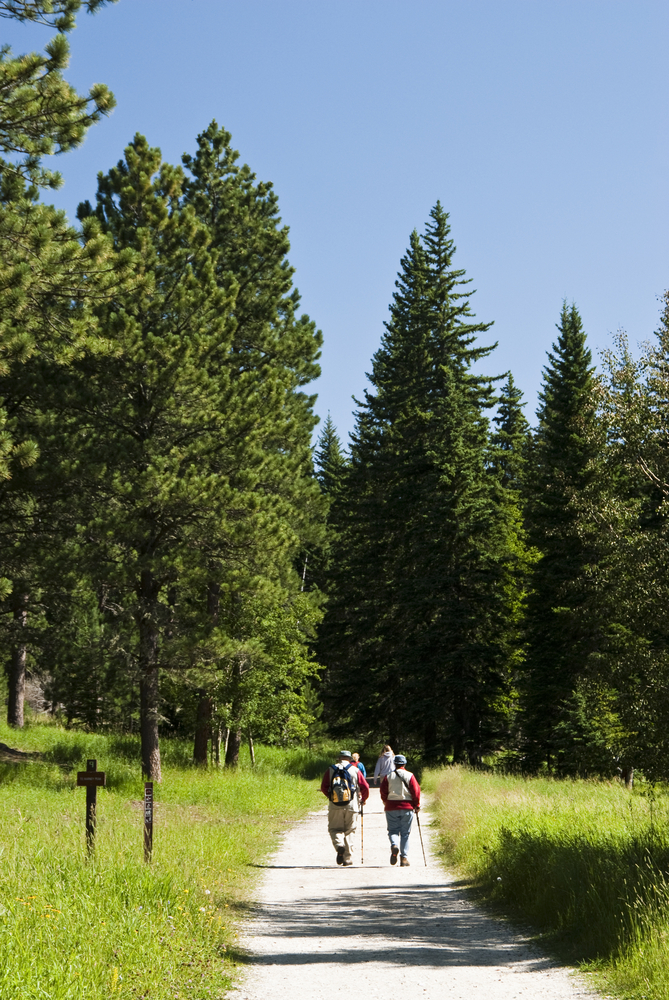 Explore Downtown
Custer is a town with a lot going on with more than 50 hotels, many restaurants, and numerous campgrounds.
It's also home to three of the top ten restaurants that are located in the Black Hills and has several breweries and wineries. This town has a lot to offer.
When you enter Custer South Dakota apart from the view of the black hills the other things you will notice are painted buffalos.
These painted buffalos were part of a public art project created to give artists from around the country a chance to showcase their talents.
These sculpture measures approximately 8 feet long, 2-1/2 feet wide, and around 5 feet tall at the hump.
Each is individually decorated and if you head to the visitors center they will give you a map of their locations.
Downtown is also full of many different souvenir stores, gift shops, coffee shops, and eating establishments. An afternoon spent exploring the downtown area is one of the free activities in Custer.
Take A Hot Air Balloon Flight Over Black Hills
If you are looking for romantic things to do in Custer then how about a champagne balloon flight? And even better how about a sunrise champagne trip?
Leaving from Custer these hot air balloon flights give you a stunning 360-degree view of the Black Hills. This is a unique way to see the area and it will leave you speechless.
Book before you leave if you can for the best price and to ensure availability. There are countless tours offered out of Custer.
I can't think of a better way to start your day than this Custer activity.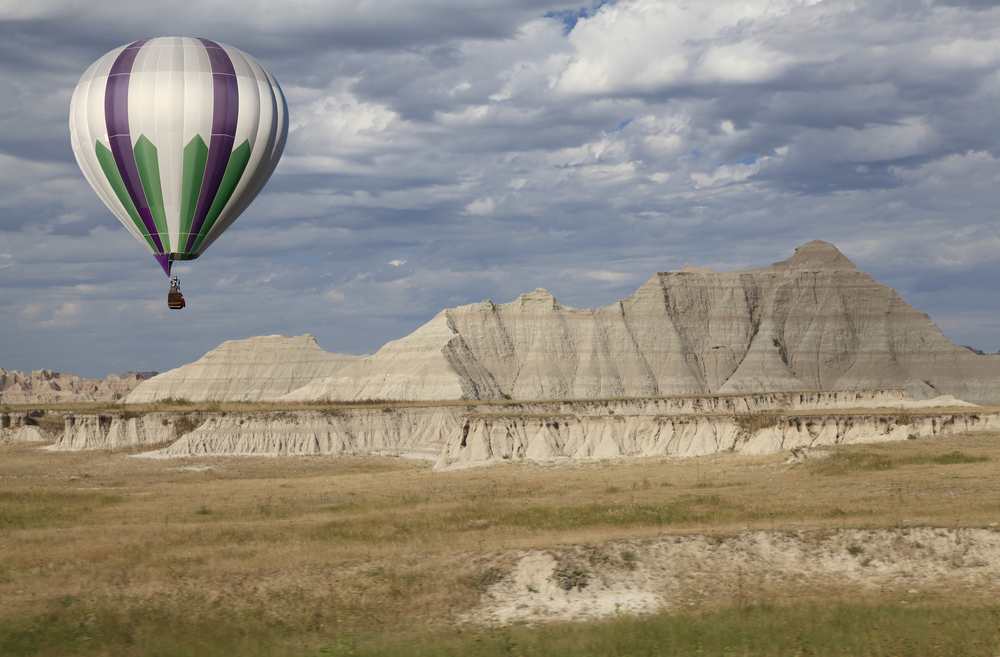 Marvel At The Crazy Horse Memorial
Just 15 minutes outside of Custer you will find the Crazy Horse Memorial. Although not yet finished it's well worth going to see.
Construction began in 1948 and is still ongoing. The end result will be 563 feet tall which is ten times taller than Mount Rushmore, so this memorial is really huge.
The monument depicts the legendary Oglala Lakota warrior Crazy Horse riding a horse and pointing out at his ancestral land.
The entry fee includes a shuttle to the monument site, access to 3 museums, and admittance to daily cultural performances and art exhibits.
At this Custer attraction, you can really make a day of it.
They also have light laser shows in the evening which are well worth stopping to see. If you are looking for things to do in Custer SD this should be high on your list.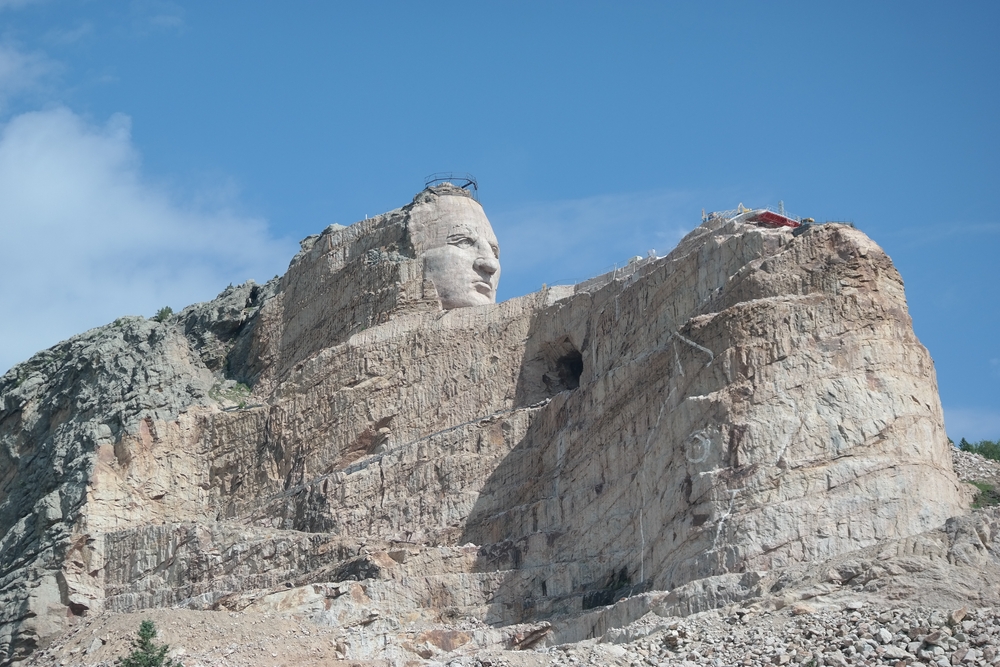 Ride An Old Stream Train Through The Black Hills
Less than 20 minutes from Custer SD, this is an attraction in Custer that most people will enjoy.
It is a trip on a steam train through the Black Hills. The Black Hills Central Railroad is known to be the oldest tour railroad that is still operating continuously.
The train runs between Hill City and Keystone with Hill City being the closest in location to Custer. The 20-mile trip there and back takes two hours and you get to see some incredible scenery.
This is one of the family-friendly tourist attractions in South Dakota.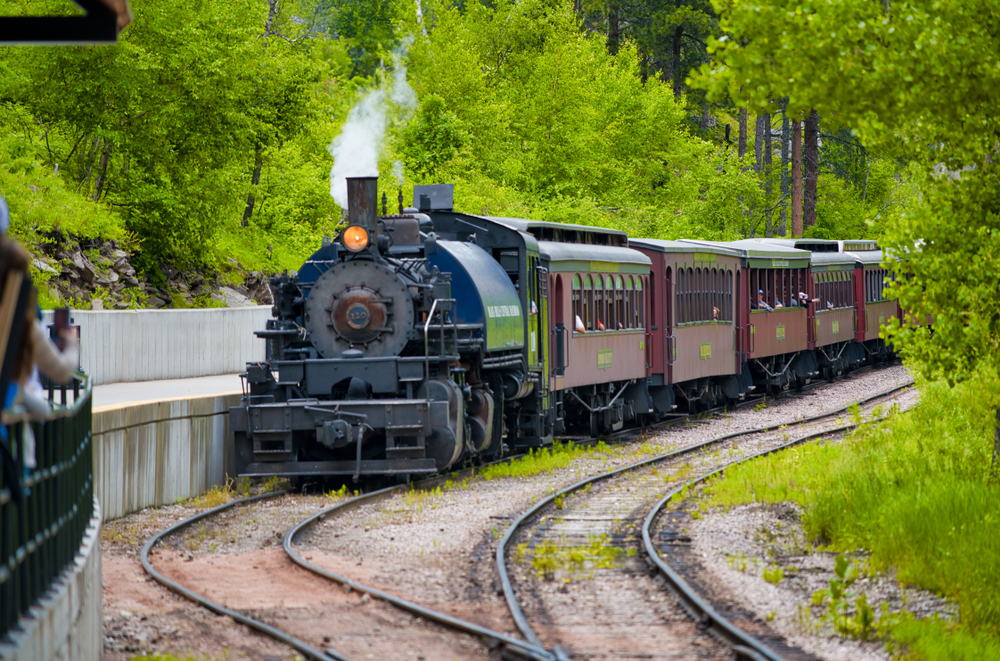 Go Kayaking At Sylvan Lake
If you are looking for things to do in Custer State Park, less than 15 minutes from Custer SD, then how about a trip to its crown jewel?
Sylvan Lake is picture-perfect with dramatic rock formations rising around the green water.
It's a popular place for kayaking hiking, swimming, and boating opportunities.
If you are thinking of hiking, the Sunday Gulch Trail and Black Elk Peak are popular.
Black Elk Peak is the highest point in South Dakota at 7,242 feet. Hiking Custer State Park doesn't get much better than it does here.
The best way to enjoy this lake is to get in your kayak and explore. Oh and National Treasure 2: Book of Secrets was filmed here if you need another reason to go.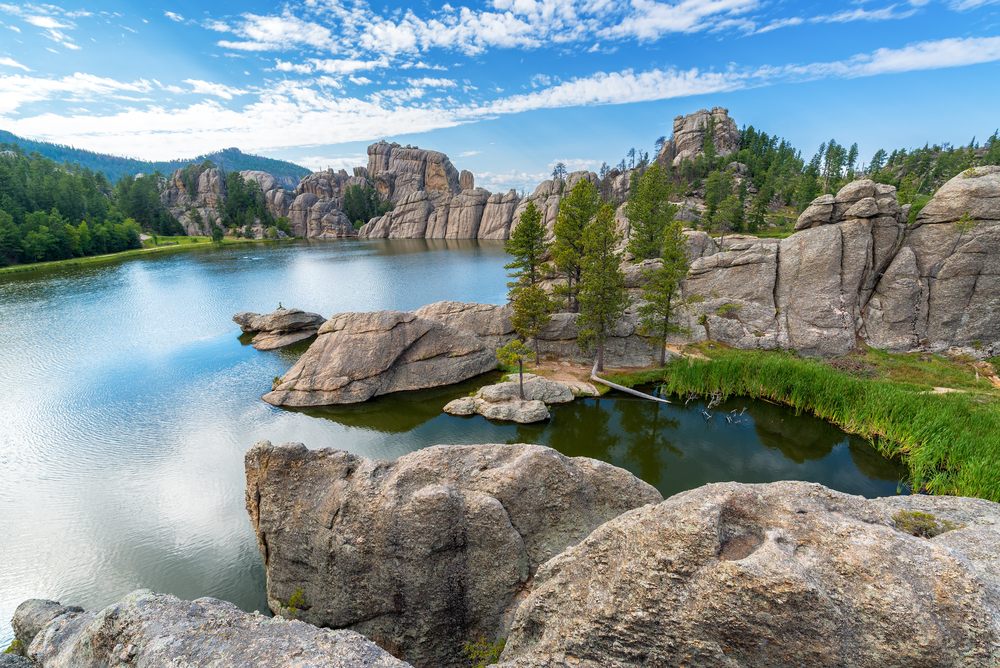 Going On A Jeep Buffalo Safari Is One Of The Fun Things To Do In Custer
If you are looking for something a little different in a Custer attraction, then how about a Buffalo Safari? These safaris take you off-road in the parks traveling in open-air jeeps looking for pronghorns, elk, and the noble buffalo.
Taking between 90 minutes and two hours these tours are also filled with educational and historical facts shared by experienced guides.
Book your safaris in town choosing where you want to go and if you want to combine your tour with something else like a cookout.
When it comes to South Dakota tourist attractions there is much that could top this. This has to be one of the coolest things to do in Custer SD.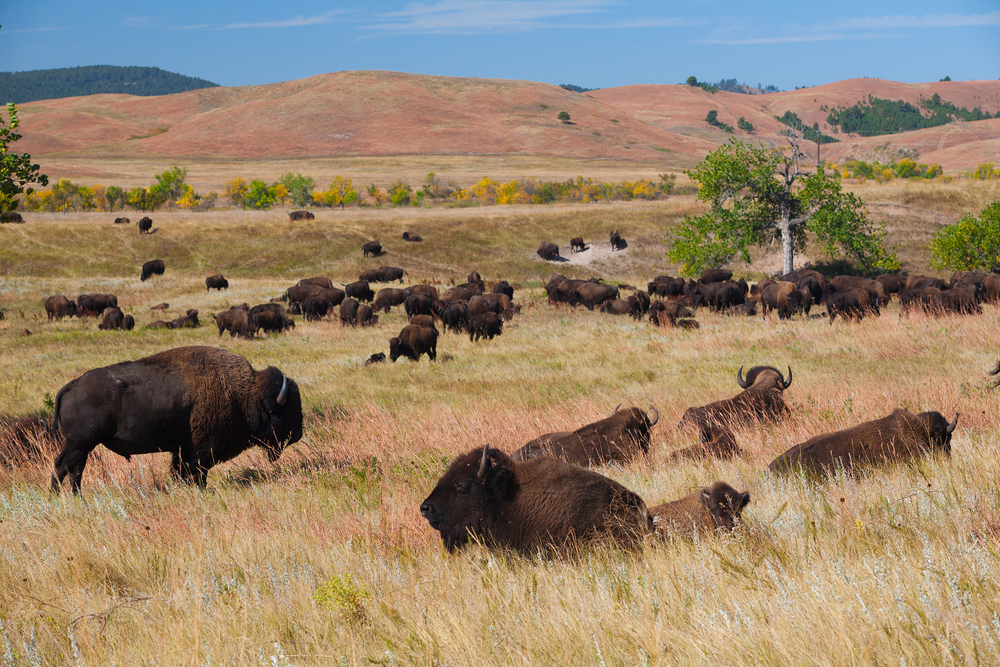 Try The Beer At The Mount Rushmore Brewing Company
If you love beer and want to take a welcome break from Custer attractions then take a trip to the Mount Rushmore Brewing Company.
In town, the brewery brews in-house and offers several varieties of hand-crafted seasonal ales, porters, and stouts. They also include beer from other local breweries.
Here they are dedicated to their craft and produce balanced and drinkable beers.
They use malt from small local farmers and maltsters in North Dakota and hops from family-owned and cooperative farms in the Midwest and Pacific Northwest.
On-site they have a full-service bar, and brewery and offer fine dining upstairs. It's a perfect place to end your day after seeing the tourist attractions in South Dakota.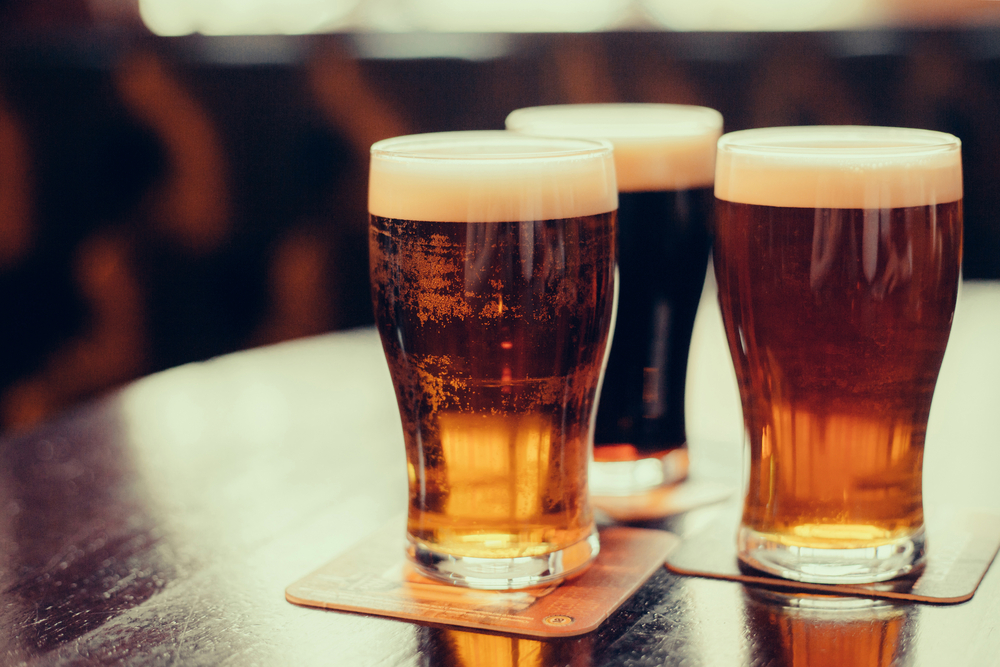 Hike the Custer Skywalk
If you looking for some views over Custer then the Custer Skywalk is the place to do it.
This attraction in Custer is easily accessible from downtown.
The trail is marked by an archway and a "Custer Skywalk" sign so you can't miss it. The path is small gravel, dirt, and stairs built into the hillside.
It's not long but you are climbing so expect to exert some energy.
There are several observation spots the first is just under a mile and is a great place to take photos.
The next is the Big Rock Observation point. From here you will have incredible 360-degree views of Custer and the surrounding area.
Black Elk Peak, the Needles, Buckhorn Mountain, Calamity Peak, and Mount Coolidge fire lookout can all be seen from the top. And offer some of the most scenic trails for hiking in the Midwest!
It's a pleasant walk and has about 55 stairs and a is a 1 1/2 mile round trip. It can be done in about 45 minutes with no stops.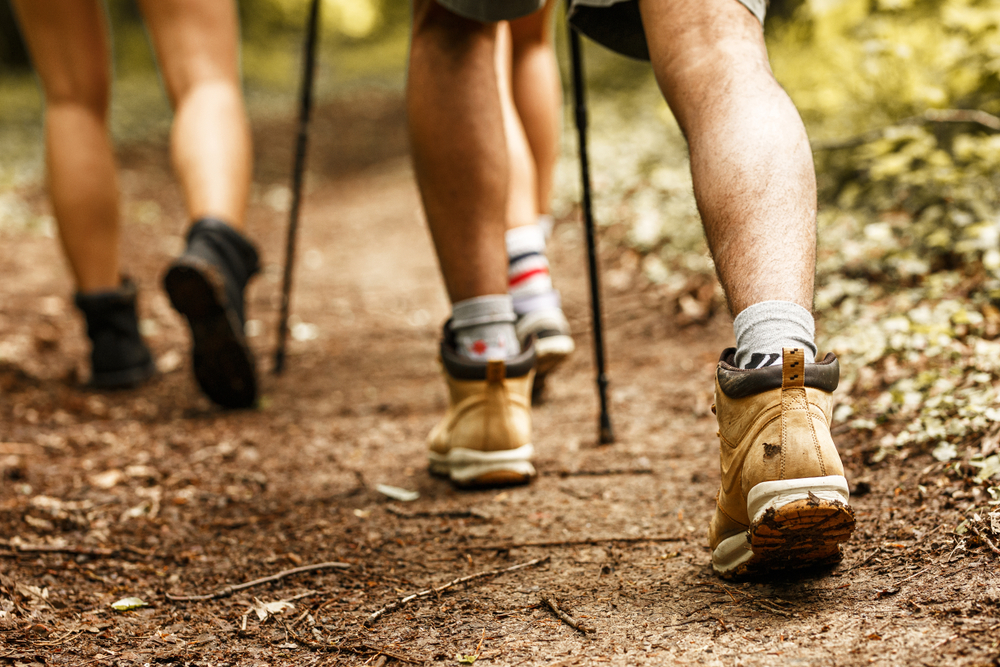 Going Horseback Riding Is One Of The Best Things To Do in Custer SD
If you are looking for a thing to do in Custer SD that will make your vacation special then how about getting on the saddle?
There are many locations in Custer than will gladly book you into a horseriding tour.
With the local rugged terrain and miles of trails, the Black Hills is a great place to get in the saddle and enjoy the area as it's meant to be enjoyed.
The back of a horse is one of the most peaceful and incredible ways to view the open spaces in Custer SD.
There are a variety of stables and outfitters that offer tours and overnight camping stays.
Rugged terrain maintained trails, and miles and miles of open spaces make the Black Hills a great place to saddle up.
Find a variety of stables and outfitters who provide services from guided trail rides to overnight camping excursions.
And if you are really after an amazing Custer South Dakota experience, how about a stay at one of the working ranches in Custer and the local area?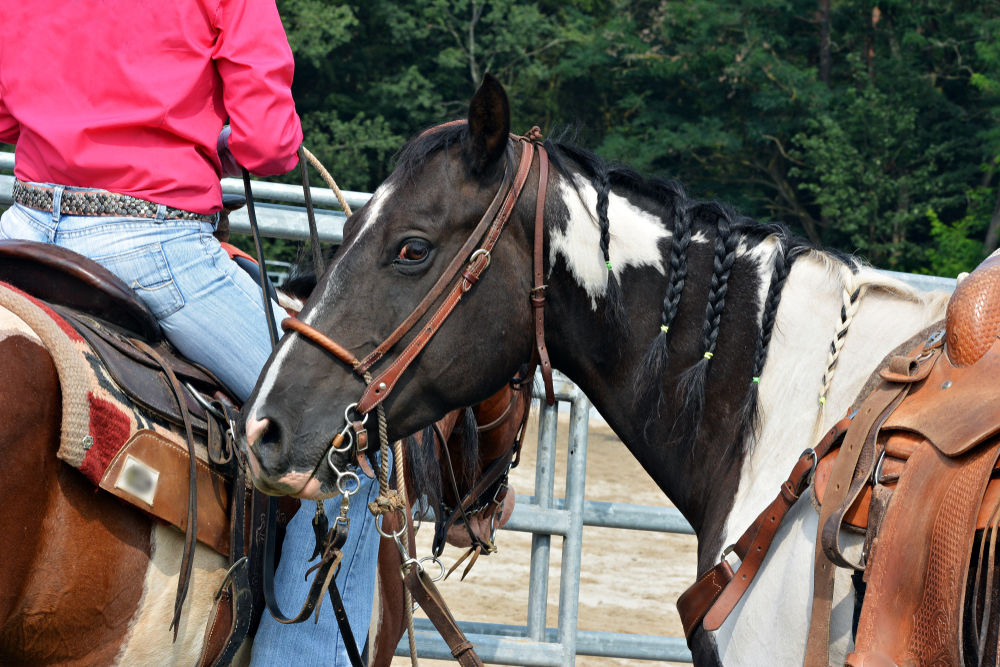 One Of The Fun Things To Do In Custer Is To Explore Jewel Cave
Jewel Cave which is part of the Jewel Cave National Monument is the third-longest cave in the world. And one of the coolest national parks in the Midwest.
It has just under 210 miles of mapped passageways.
It is known for its beautiful crystals that sparkle like jewels. You will find formations, glimpses of jeweled color, and a maze of passages.
Located just 13 miles west and 15 minutes away from Custer, this activity in Custer is a must-see. Take a guided tour of the cave but book in advance as it can get busy during the summer season.
One of the must-do things to do in Custer SD.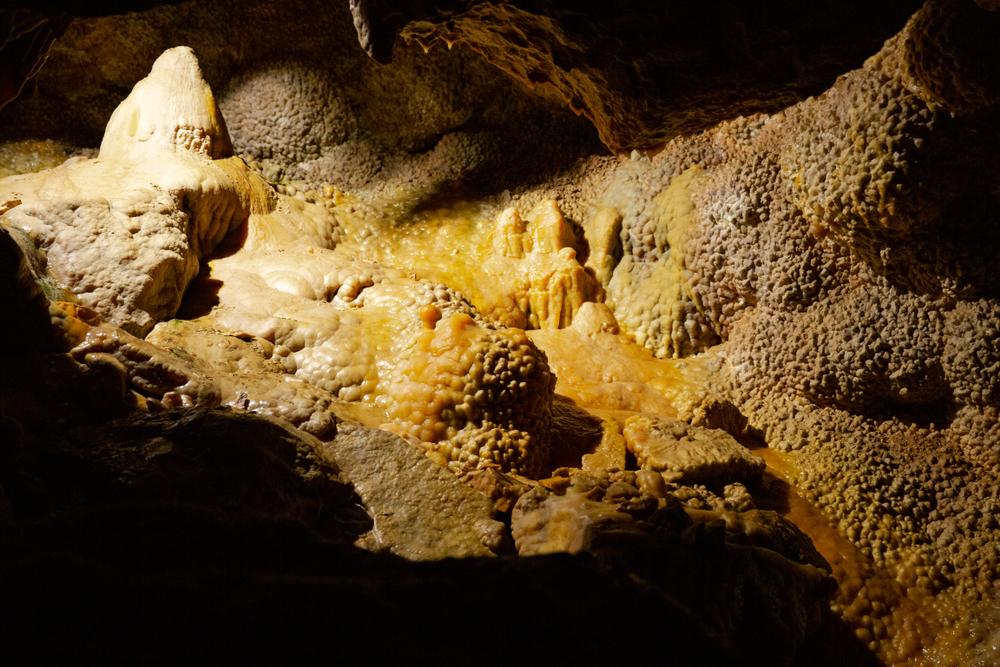 Dine At One Of The Restauarnts
One of the delicious things to do in Custer SD is try out some of the restaurants. You might be surprised with the dining options here as they are like what you would expect in a large city.
You will find plenty of places serving great food most serving locally sourced food. Here are some suggestions:
For creative burgers and vegetarian offerings try Black Hills Burger And Bun.
For hearty pub grub in a warm inviting atmosphere try the Custer Wolf.
Skogen is casual and laid-back and serves comfort classics and Sage Creek Grille serves local produce including elk, buffalo, and beef.
I could go on and on about the Custer restaurants as they are plentiful. Don't pass the restaurants in this town by they are some of the best in the Black Hills.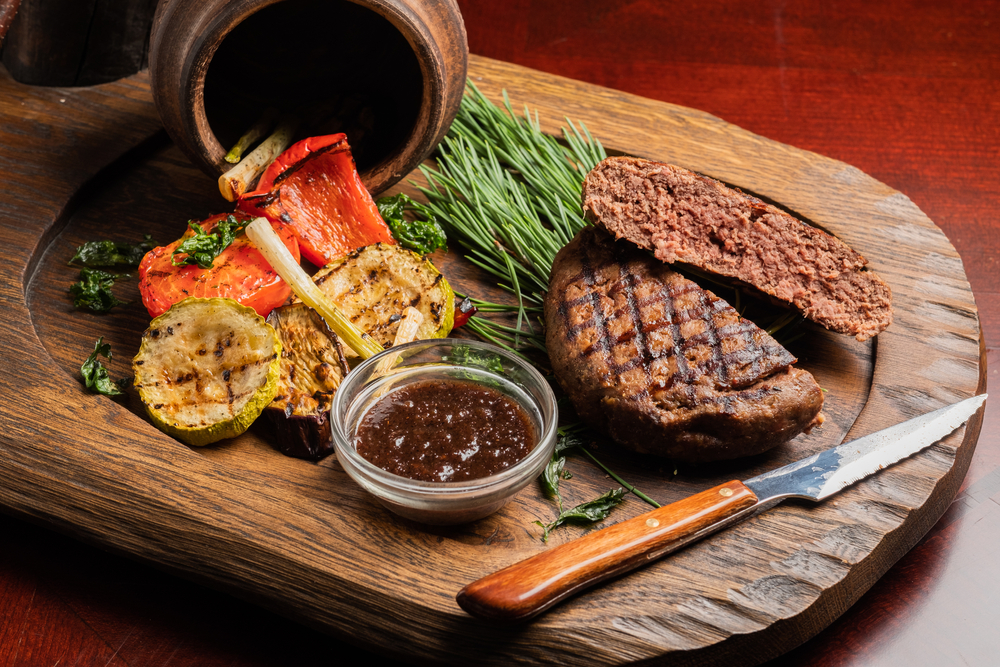 Driving The Needles Highway Is One Of The Best Things To Do In Custer SD
If you are looking for things to do in Custer State Park then how about a drive on the scenic Needles Highway?
It's a magnificent mountain road that you can easily reach through Custer.
The 14-mile route winds its way through an incredible landscape of rock pinnacles and granite spires.
And yes you do go past the iconic Needles Eye hence the name of the drive. This needle-like rock looks really impressive from the highway.
You will drive through tunnels, narrow shoulders, and some tight corkscrew-type bends. There are many places to stop along the way and take in the scenery.
The route is part of the Peter Norbeck National Scenic Byway which is longer and really impressive if you are interested in another drive.
Iron Mountain Road and the Wildlife Loop State Scenic Byway are also other great scenic drives in this region.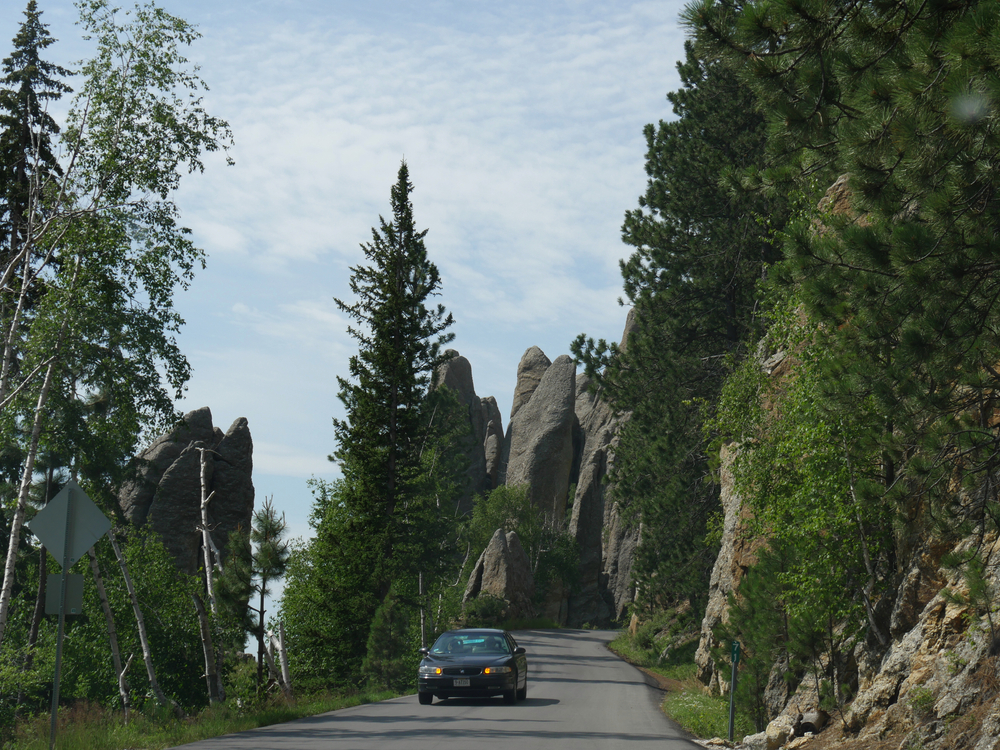 Custer State Park
Just 15 minutes out of town is Custer State Park, one of the most popular state parks in South Dakota. and it is the reason most people are driven to this town. The park has 71,000 acres full of wildlife and beautiful scenery.
There is so much to do here including things like canoeing, biking, swimming, and fishing as well as some watersport activities.
Hiking Custer State Park is an incredible experience with so many trails and areas of interest.
The park is a haven of wildlife with bison, buffalo, elk, donkeys, birds, and lots more call this place home. In fact, the park was named one of the World's Top Ten Wildlife Destinations.
If you looking for a special event in Custer the Custer State Park Buffalo Roundup and Arts Festival are two to add to your list.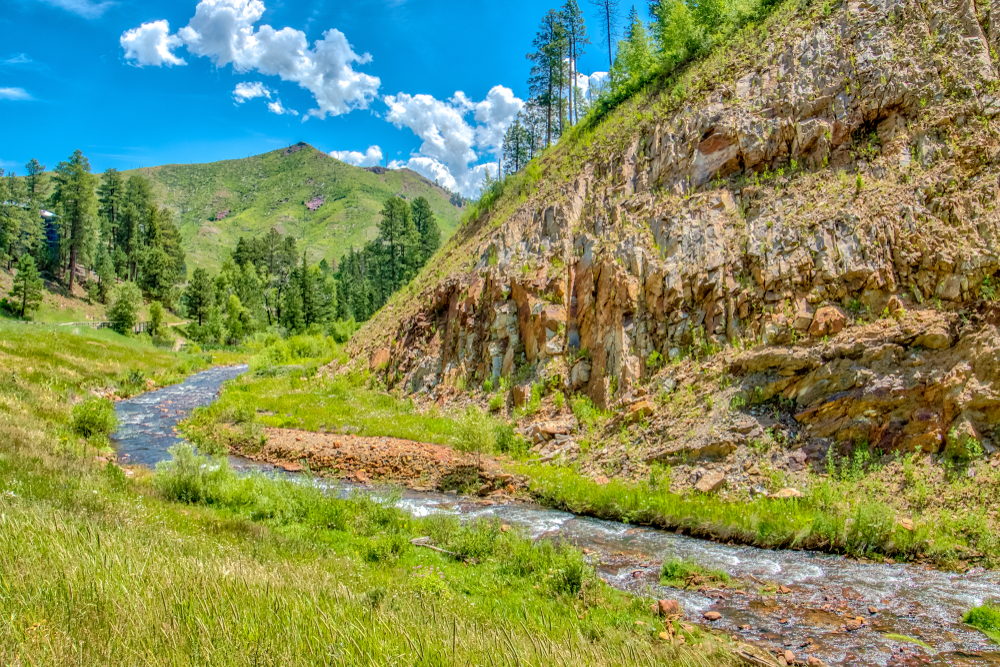 Packing List When Visiting Custer South Dakota
If you are searching, here are some tips on how to pack lightly when preparing to head to Custer SD attractions.
A concealed travel pouch may be one of the most important items you bring along when attending events in Custer SD.
It is always important to protect your personal information. Identity thieves are everywhere.
This unisex RFID blocking concealed travel pouch is lightweight and comes in several colors. It has lots of organization to give you peace of mind.
You can place it under your clothes next to your body to carry your ID safely.
If you have a pouch already that does not come with the RFID protection, as I do, these RFID sleeves are the perfect solution.
If you are planning on taking a lot of pictures with your phone you will definitely want to consider an external charging battery.
This Anker high-speed phone charging battery is the exact one I carry with me on all of my trips.
I like that it holds its charging capabilities for several uses so I do not have to worry about it while out and about, and if I forget to recharge it at night, it will still be good to go the next day.
My daughter gifted me with this FugeTek selfie stick and tripod setup for my birthday. I absolutely love it! It is made of lightweight aluminum and is so easy to use.
It has Bluetooth connectivity and is a breeze to use for taking Insta-worthy selfies while searching for the best things to do in Custer SD..
I never much believed in using packing cubes when traveling. That is until I tried them. Now I am hooked. These are the exact cubes I use to stay organized when I pack for a trip!
You will want to bring your own refillable water bottle with you.
I never leave home on a trip without my Bobble filtration bottle. The 18.5-ounce size is perfect for your adventures and it fits nicely in the pocket of a backpack.
Perhaps you are traveling a long distance and packing space is a premium in your suitcase, or in your car. Then this set of collapsible silicone foldable water bottles would work well for you. Would not take up much space at all.
You will want a backpack or daypack with you to store snacks, your water bottle, phone, extra clothes, etc.. . No matter the time of day or evening.
This foldable water-resistant backpack would be great. And it comes in many different colors!
—
As you can see there are so many things to do in Custer SD. Custer attractions are varied and there is something for everyone here.
When it comes to South Dakota tourist attractions Custer has some of the best. Hiking Custer state park should be high on your list of Custer activities.
I hope you have a great vacation, please come back and let me know how your trip goes and what you do.