Are you looking for restaurants in Toledo Ohio? If so you are in the right place. In this article, I will go through the best Toledo restaurants  and places to get food in Toledo
Located at the western tip of Lake Erie, Toledo is a city with lots to see and do. Whether you like outdoor spaces or indoor attractions Toledo has it all.
The canalside location is a bustling area and the warehouse district is well worth a visit. Over the years the restaurant's eateries and cafes have built up around the area.
Whatever culinary delights you are drawn to chances are you will find it in Toledo. So, let's take a tour around restaurants in Toledo OH.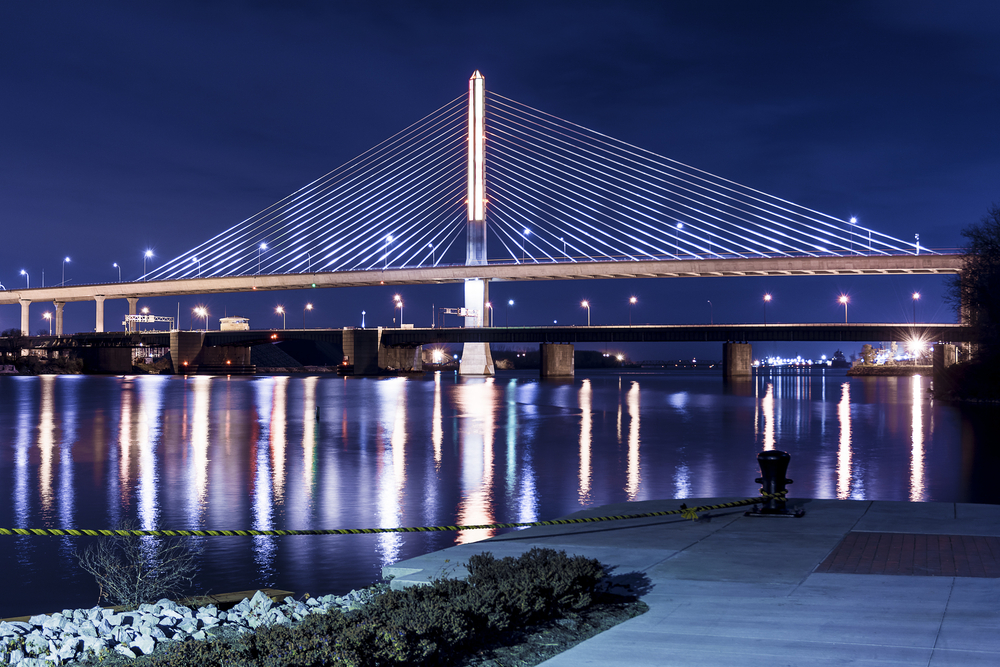 15 Best Restaurants In Toledo OH You Must Try
Tony Packo's
Ask anyone what the best restaurants in Toledo are and chances are that Tony Packos will make their list. When it comes to the finest Toledo restaurants, Tony Packo's should be top of your list to try.
Made famous by the hit TV show M*A*S*H in the 1970s. Corporal Maxwell Klinger, mentioned Tony Packo's in several episodes, Actor Jamie Farr was a Toledo native and put their Hungarian hot dogs on the map.
Make sure when you are there you look at the signed hot dog buns on the wall. It all started when Burt Reynolds signed a bun in 1972.
The hotdogs here are world-famous created with a special secret sauce. You have to try one if you come here.
The restaurant is a large bustling family restaurant with a real atmosphere and vibe.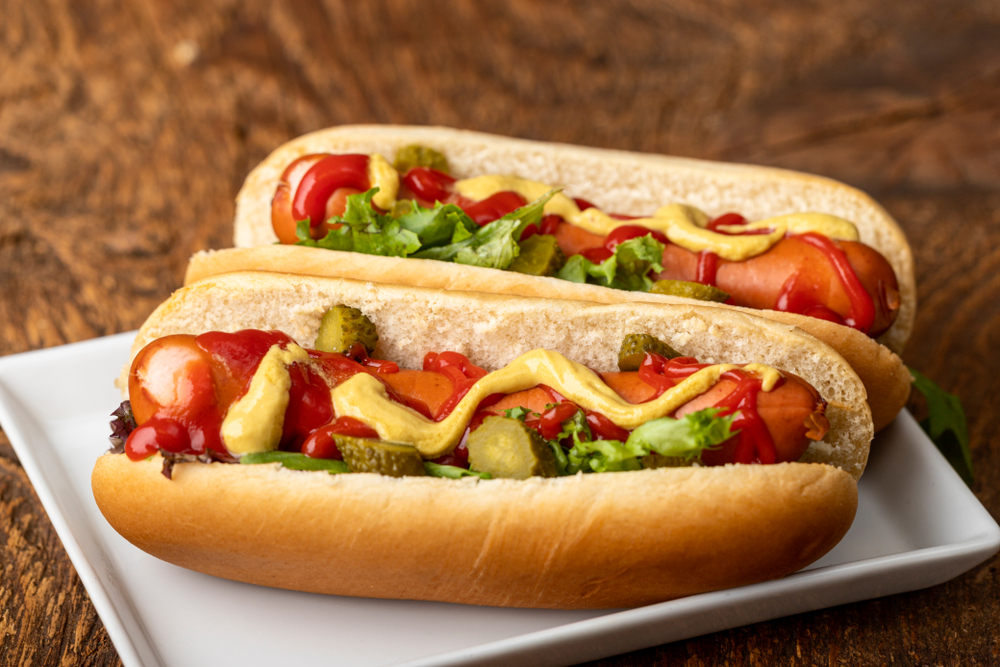 Bar 145
Advertised as a 'burgers, bands, and bourbon' place this is a gastropub at its best. With Gurney Burgers, over 25 kinds of bourbon, and good music, this palace attracts a lively crowd.
Inside there is an enormous 50 seat oval bar and outside is a large patio. The burger is great with the meat coming from Myers Ranch, Grand Rapids, and buns baked locally.
This lively restaurant is a great place to come in the evening. With over 20 house-made sauces the only problem you will have here is which to choose.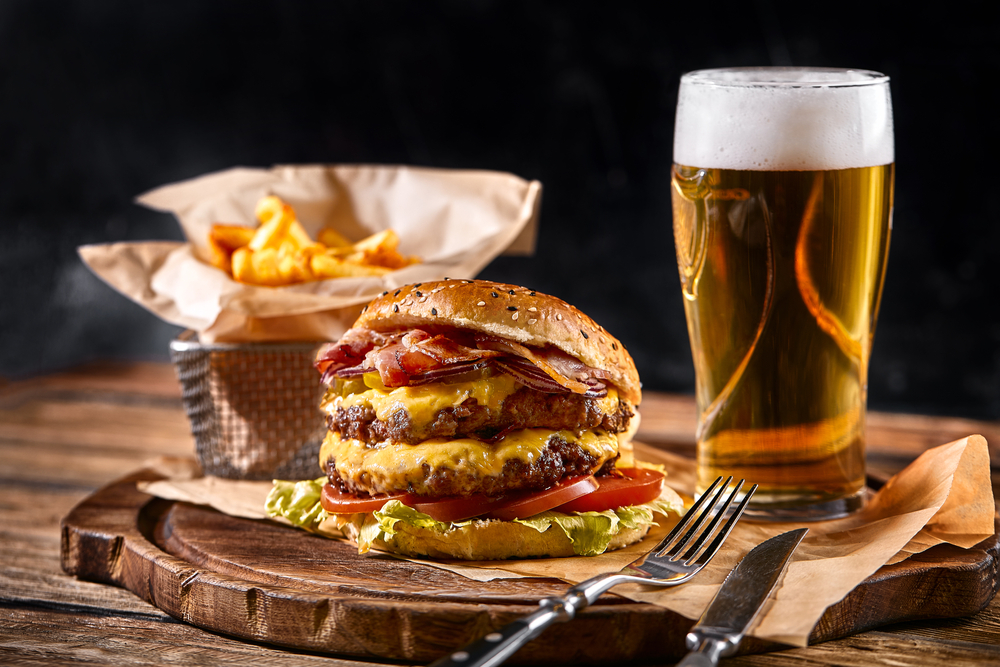 Zia's
If pizza is your thing then Zia's is worth a trip. The pizza is great and the view is even better. One of the restaurants in Toledo Ohio that just can't help but enjoy.
The patio is by the river and it's a perfect place for seeing the sunsets. There is nothing like pizza, wine, and beautiful sunsets.
It's not just pizza on offer, other Italian dishes are available and the fresh fish here is wonderful. The inside is a fun and colorful place to eat with Chianti bottles hanging from the ceiling. This is some of the best food in Toledo!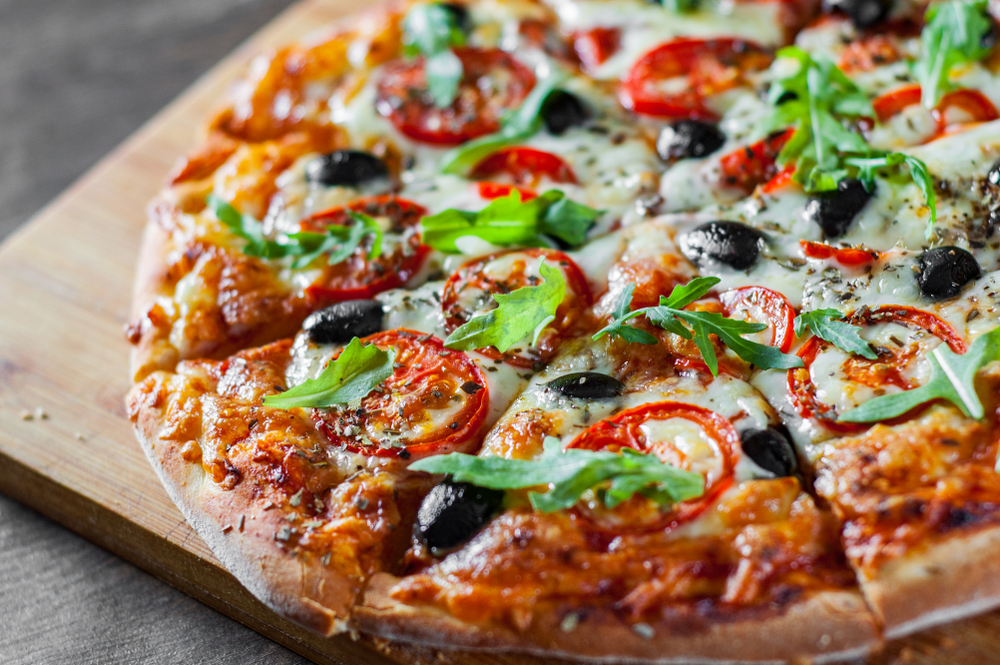 The Café Is One Of The Best Toledo Restaurants
With a name as simple as The Cafe you know it has to be good. And everything about this cafe is stripped down to let the food talk for itself.
Its industrial chic decor gives this diner a more trendy hipster feel. It's a style that has become intertwined somewhat with the microbreweries scene.
This place has a real charm and heart, the food simple adds to it. Breakfast sandwiches, soups, and sweet treats adorn the menu.
Obviously, the best thing here is the range of in-house-crafted beers, too many to mention.
The service is friendly and welcoming and it's situated on the second floor of the historic Oliver House, a hotel build in 1859.
A really pleasant spot. If you are spending a weekend getaway in Ohio, this is one of the best restaurants in Toledo.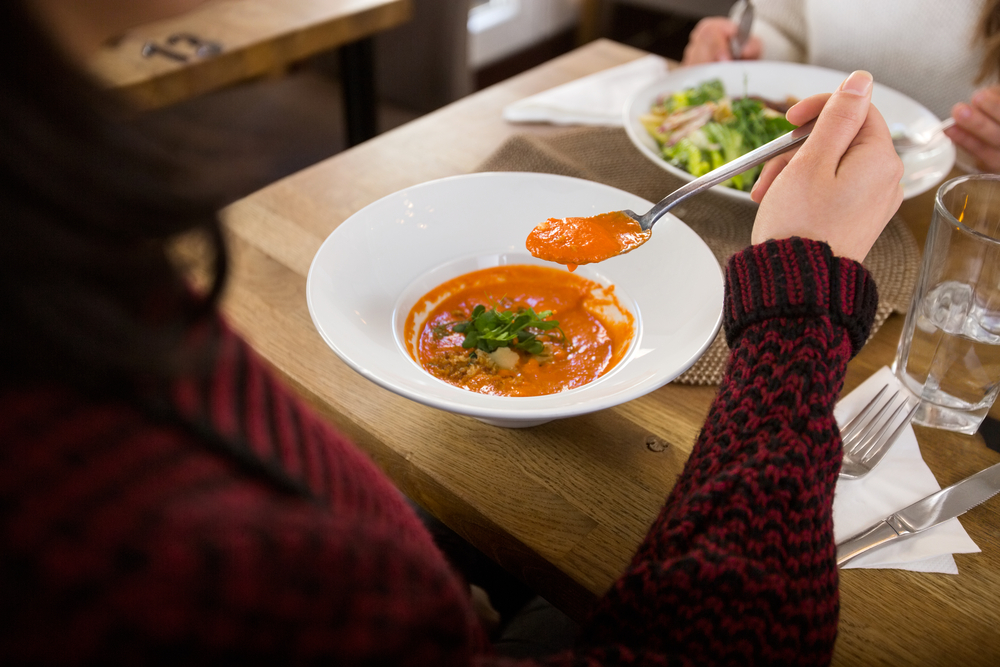 Real Seafood Company
If you love seafood then this is one of the restaurants in Toledo OH, you want to visit. Loved by locals and tourists alike the real draw is the six-foot raw bar that's packed full of fresh oysters, clams, lobsters, and shrimp.
It's a spacious, luxurious restaurant with an incredible view of the Maumee River. This is one of the restaurants in Toledo for a romantic evening.
The fish is from New England. the Great Lakes or the Gulf of Mexico and is cooked to perfection by Chef Paul Cerveny. The menu includes things such as crab cakes, coffee-rubbed mignon steaks, and special lobster platters.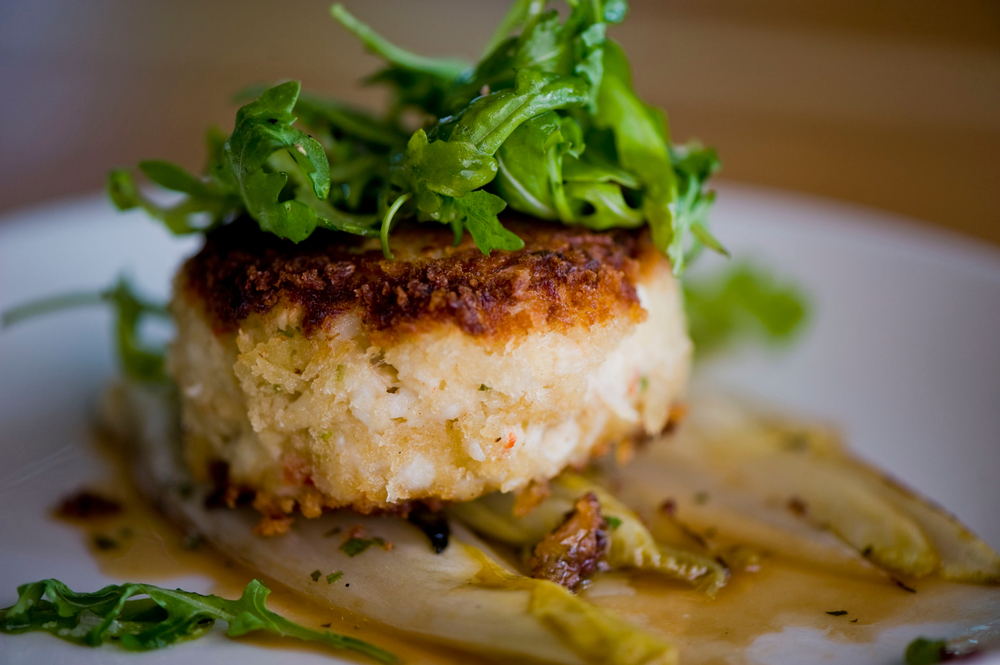 Registry Bistro
In the heart of the entertainment district in the old 1906 Secor Hotel, this food in Toledo Ohio is not only exceptional but the location is beautiful.
Inside it is modern with concrete floors, high cement pillars, and wooden furniture giving it a modern and warm feeling. The french doors open out onto an outside dining space which is a delight.
The menu is a mix of classic dishes with some modern twists all prepared by chef Erika Rapp. Erika stocks the kitchen with local produce and fresh seasonal ingredients.
The food is delicious the surroundings beautiful and classy and the service great. One of the best Toledo restaurants.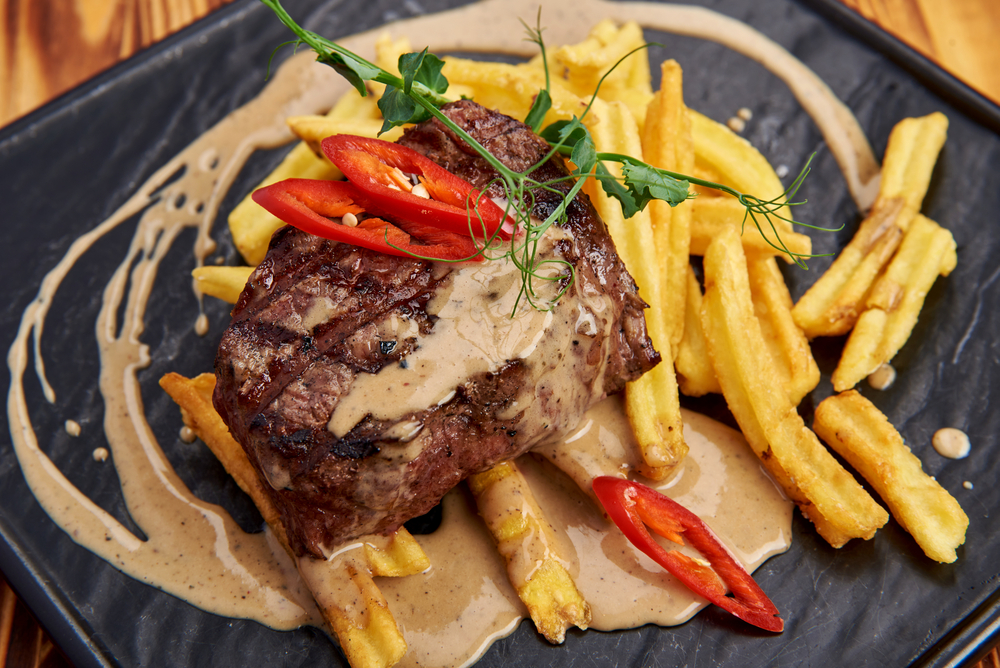 31 Hundred Restaurant & Bar
Set within the Hilton Hotel here you will find American cuisines prepared with fresh seasonal ingredients. The decor is vibrant and modern yet subtle allowing for a very calming atmosphere.
You will find a menu consisting of burgers, fresh salads, gourmet sandwiches, and its signature Bone-In Angus Cowboy Ribeye.
It's one of the restaurants in Toledo open for breakfast lunch and diner and has a full-service bar. And this is one of the incredible things to do in Ohio!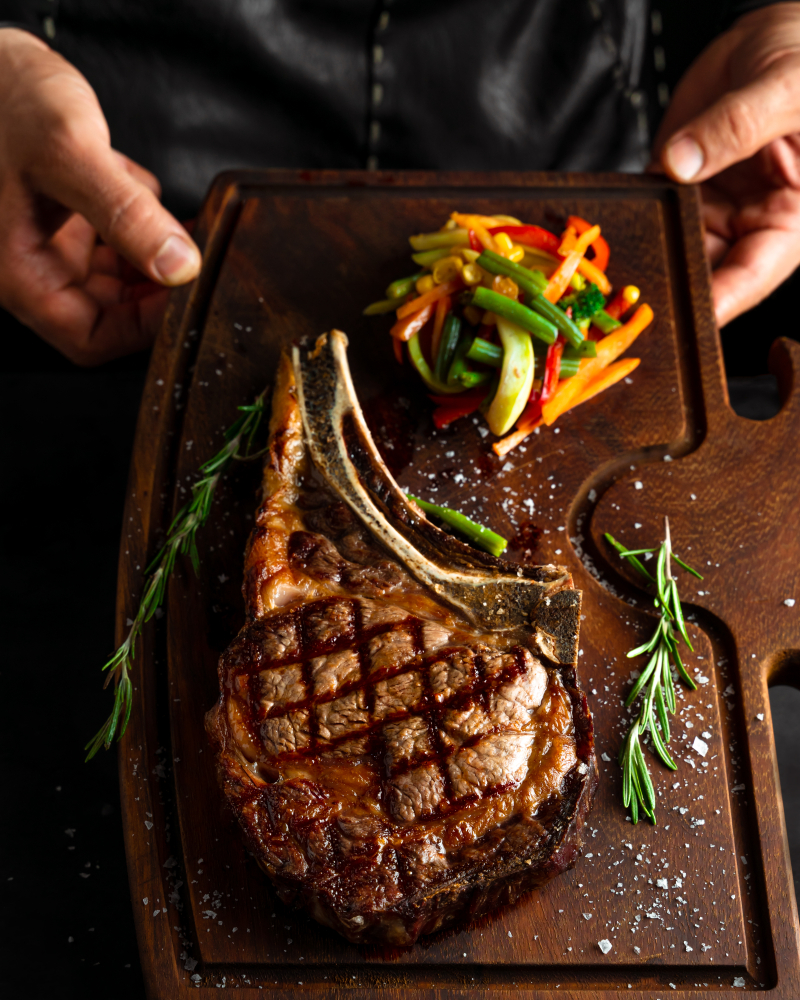 Brim House
If you are after somewhat of a fine dining experience then head to Brim House. A polished upscale restaurant with elevated American fare.
While the food here is excellent the views from the floor to ceiling windows are the main event. The views of the Maumee River here are exquisite.
The seasonal menu creates by renowned Chef Aaron Lawson puts a twist on American classics. The food is enjoyed with signature cocktails, local brews, and an impressive wine menu.
One of the restaurants in Toledo Ohio that is great for a romantic evening.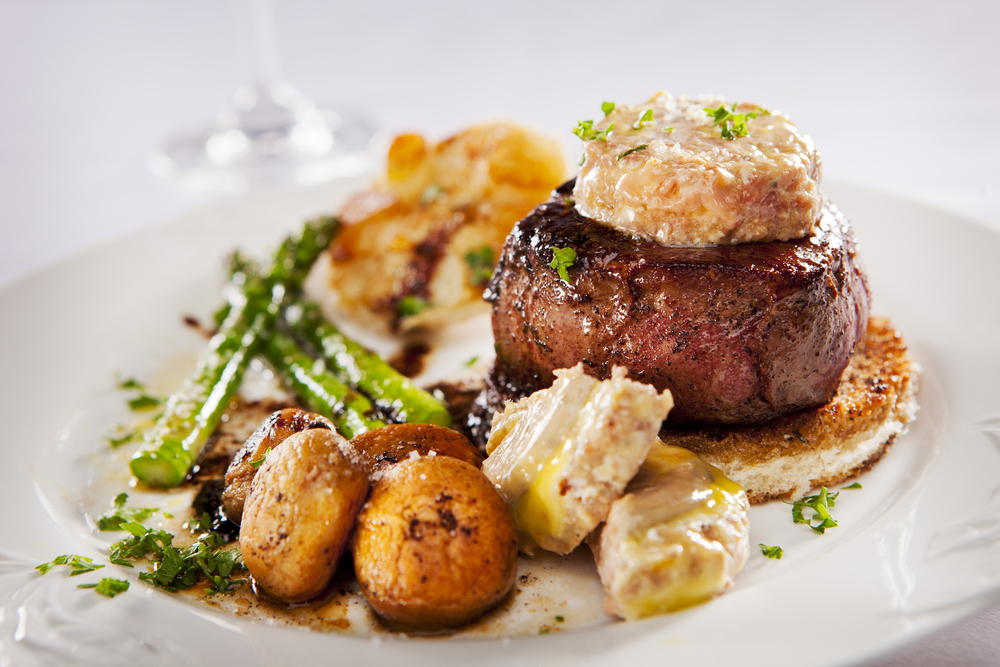 Byblos
A cozy restaurant in Toledo with a warm atmosphere serving Italian and Lebanese cuisines.
Family-run, this restaurant puts its own spin on some Italian classics with wood fire pizza, pasta, and steaks on offer.
The authentic Lebanese cuisines include items such as Shish Tawook, Kibbi Nayee, Fatoosh, and Falafel. Open for lunch and dinner this is a great place to come and get good food in a friendly atmosphere.
Ciao Ristorante
A popular locally owned and operated restaurant. This popular place offers classic Italian dishes including brick over pizzas.
The menu is seasonal and regionally and locally sourced ingredients are used alongside imported Italian herbs, meats, and cheeses.
The outdoor patio is popular in the summer and this family-friendly restaurant always provides a warm welcome.
It's open for dinner only seven nights a week and is a great place for a relaxed evening meal.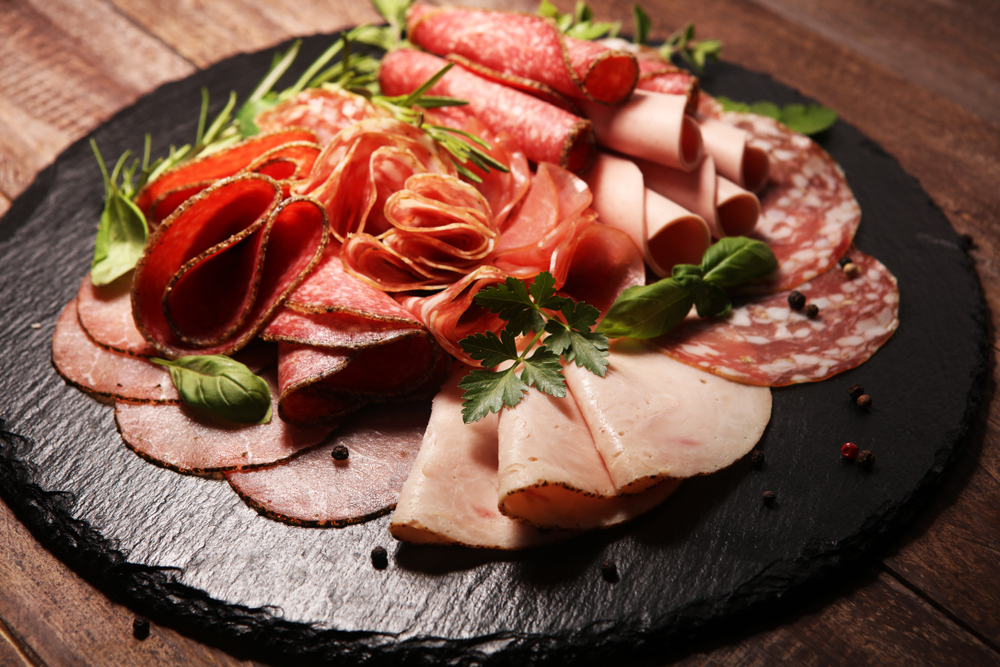 Georgio's Cafe International
In the heart of downtown Toledo, this is one of the best restaurants in downtown Toledo. This family-owned and operated restaurant has been around for 30 years and never fails to disappoint.
The menu is award-winning, the food is delicious, and the New York-style cheesecake is incredible.
Dishes include such items as beef tournedos, pork tenderloin with a red wine marsala sauce, chicken gumbo soup, and traditional French onion soup.
The seafood and steak are locally sourced and their motto is 'every great meal requires the absolute best, freshest ingredients.' The restaurant is intimate with a relaxed elegant ambiance and excellent staff.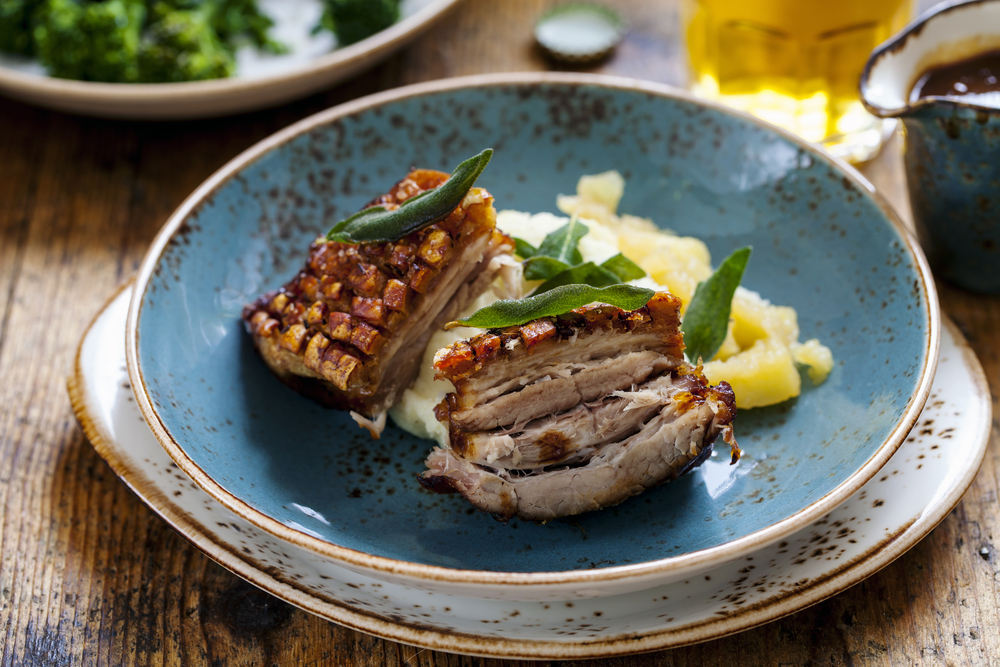 Kengo Sushi & Yakitori

A small 23 seater restaurant with an open kitchen and small sushi car, this Toledo restaurant is well worth a mention.
The Kengo Sushi & Yakitori specializes in omakase which translates to "leave it to the chef". The full omakase experience takes diners on a culinary journey through 12 courses of expertly prepared dishes.
Created by Chefs Kengo Kato and Joshua Wagyishes the restaurant serves exceptional Japanese cuisine such as fresh sushi and sashimi, along with high-end Japanese whiskeys, sake, and draft beers.
If you like your meal to be more of an experience then this is the palace to come.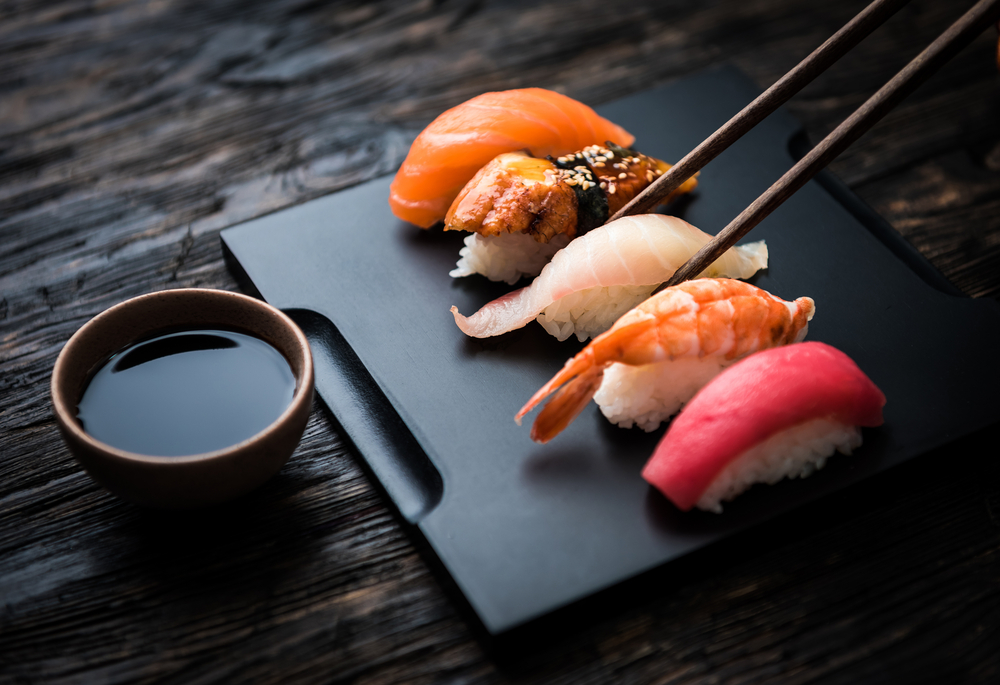 Leaf and Seed Cafe Is One Of The Best Vegan Restaurants In Toledo Ohio
If you looking for a vegan restaurant in Toledo then head to the Leaf and Seed Cafe. The breakfast burrito, Hawaiian burger, and artichoke cakes all receive great praise and this restaurant is rated highly in the vegan community.
It's a completely vegan restaurant and the food is fresh, delicious, and even the non-vegans love it. The cookies here get high praise and the staff as well.
It started life as a food truck and has now moved to bricks and mortar premises. Open until 8 pm on Fri and Sat and 2 pm the rest of the week. It opens every day at 10 am.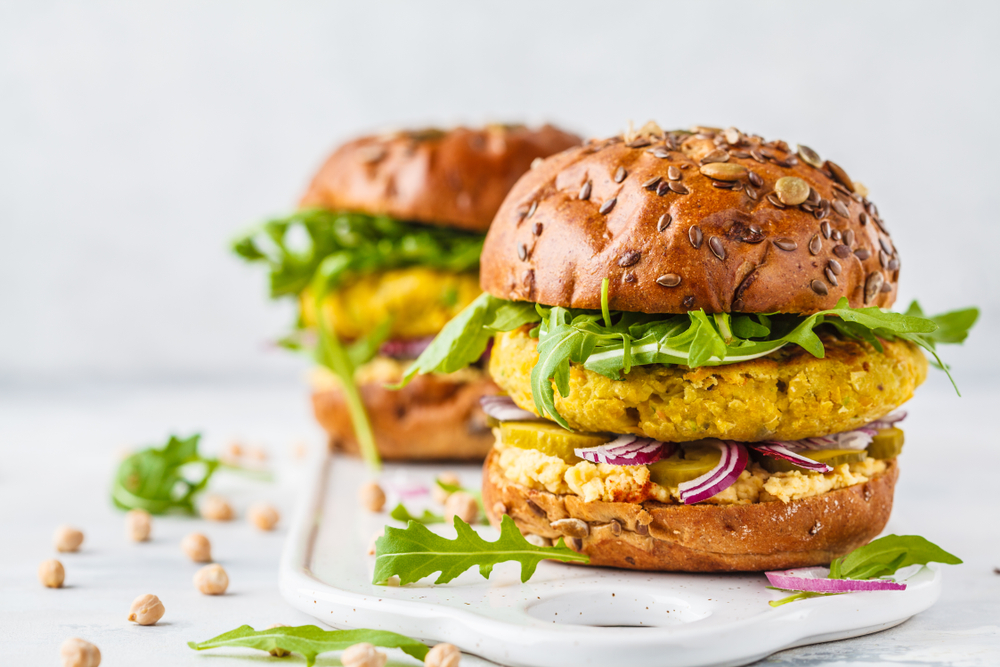 The Heights
I'm not sure rooftop bars get much better than this one. Stylish is an understatement. This is rustic chic with the most spectacular views.
On the top floor of the Renaissance Hotel, they serve small sharing plates of globally-inspired cuisine and inventive cocktails.
The 360 views are just out of this world and the design wouldn't look a miss in a fancy design magazine.
The menu isn't extensive but it has all the usual on like pizza and burgers and it is delicious food and all locally sourced. There is also a large outdoor patio for those wanting to eat in the open air.
This place is modern and hip and well worth a visit.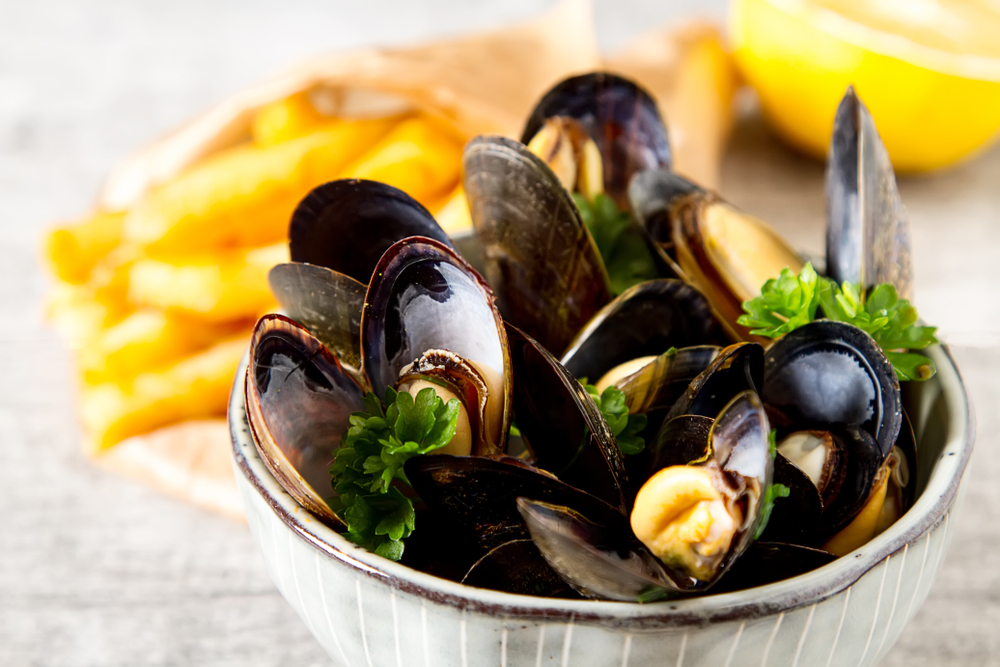 Souk Mediterranean Kitchen and Bar
Across the street from the Erie Street Market, there is a fairly recent addition to the Toledo restaurant scene.
It's a welcomed member of the Warehouse District and chef and owner, Moussa Salloukh has added a delightful Toledo restaurant to the area.
The menu is ethnically diverse pulling from many inspirations. The restaurant is all about comfort, nostalgia, and authenticity. And the locals especially love this restaurant.
The food is delicious and the service wonderful. it's one of those places that you just want to come back and back to.
You will find such items as braised lamb shank, baked jumbo gulf shrimps, and butternut squash ravioli. It is a real mix.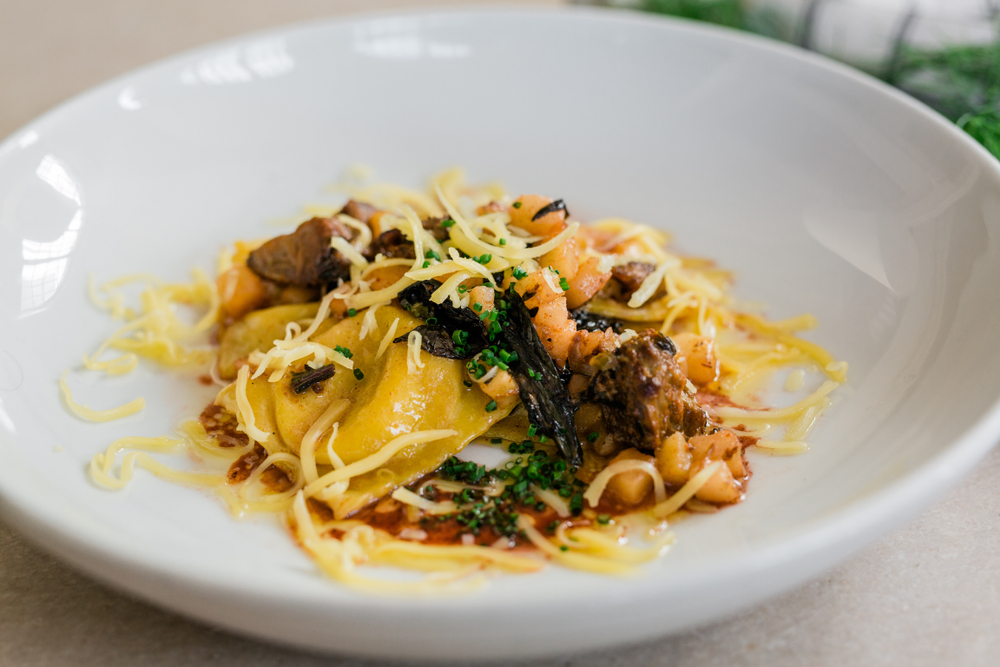 When it comes to restaurants in Toledo you really are split for choice. Whether you choose a downtown Toledo restaurant or one near the river I know you will have a great time.
The food in Toledo really is diverse and delicious. The restaurants in Toledo OH will not let you down and I hope you have an amazing time.
And if you are looking for accommodations in Toledo, check out these VRBOs in Ohio, Airbnbs in Ohio, or perhaps an unusual cabin. For packing tips, read about how to pack lightly to be more organized!