Are you looking for things to do in Michigan City? You are in the right place.
In this article, I will walk you through Michigan City's activities, and tell you all you need to know about Michigan City Indiana.
As the name suggests Michigan City Indiana sits on the shores of Lake Michigan, the southern shore to be exact.
It offers visitors lots of opportunities for exploring, learning, shopping, entertainment, dining, and much more.
This charming lakeside city effortlessly mixes arts and culture with city life and outdoor adventure. You will find places to relax, places to have fun, and places just to watch the world go by.
And if you are a foodie, there are many excellent restaurants in Michigan City.
Beautiful beaches, parks, and hiking trails are also within easy reach. Indiana is also a great wine-producing region so a stop at a winery is a must.
Whatever you like to do chances are you will find something you love in this diverse city.
Pull up a chair, grab a drink and snack and let me walk you through Michigan City attractions.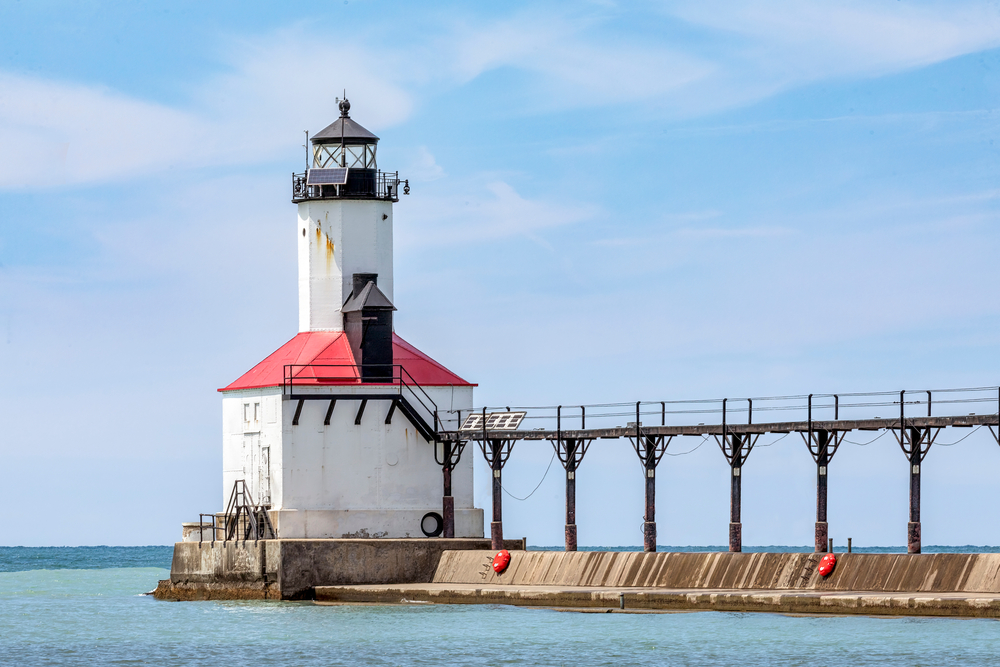 15 Best Things To Do In Michigan City IN You Shouldn't Miss
Enjoy Views The East Lighthouse
Situated at the end of the pier in the harbor is the East Lighthouse. It's somewhat of an iconic symbol of the city and is the only operating lighthouse in Indiana.
The current lighthouse was built in 1904 but there has been a lighthouse on this spot since 1837.
The lighthouse is open for tours and you can climb the tower. It's a popular tourist spot and one of the great things to do in Michigan City.
It's a great spot for sunset watching and the pier is the perfect spot to watch the setting sun. This makes for the perfect Indiana weekend getaway.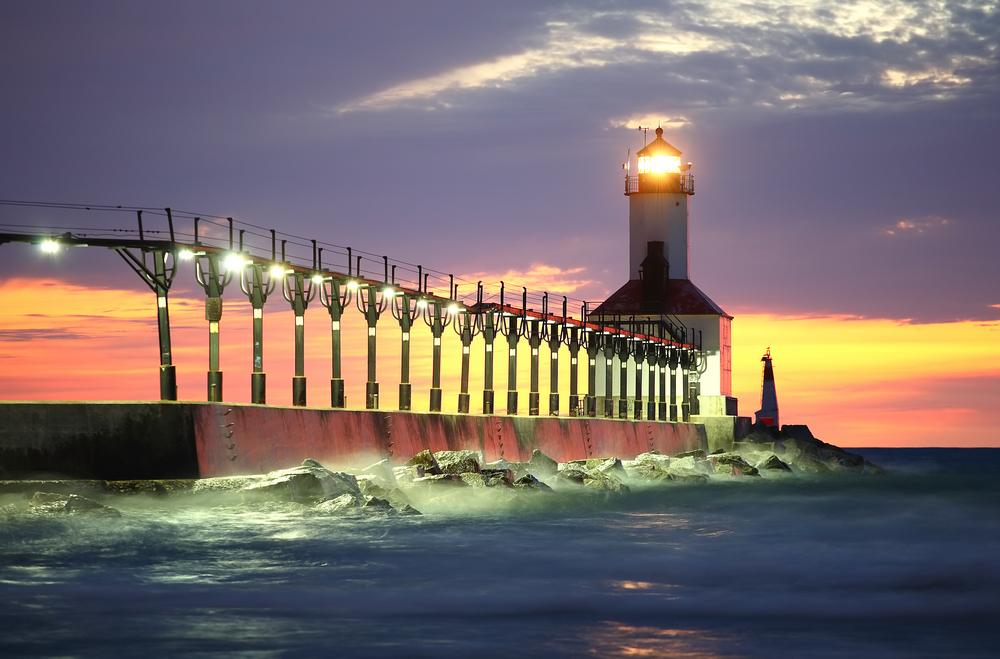 Step Back In Time The Barker Mansion
The Barker Mansion Is a museum that charters the life and legacy of the Barker family. The Barker family was instrumental in defining the Midwest as a center of trade and commerce.
The mansion built in 1857 is a fine example of what is known as the Gilded Age, an era of luxury and opulence. On the National Register of Historic Places, the museum is focused on bringing the past to life.
You can tour the mansion and also hire it for special occasions and weddings. The Barker Mansion is one of the top activities in Michigan City. And one of the coolest things to do in Indiana.
Enjoy Nature At Creek Ridge County Park
Just south of the city is Creek Ridge, County Park. The park has 112 acres to explore and is a great place to escape the city for some peace and quiet.
Situated along Trail Creek which is a 7.3-mile-long tributary of Lake Michigan there are lots to enjoy here for all the family. There are places for picnicking, playground equipment, volleyball nets, disc golf course. And much more.
You can experience the trail system via a bunch of boardwalks and if you are lucky you might see some of the animals that inhabit here.
Deer, foxes, raccoons, and rabbits all live in the parks, wetlands, prairies, and forests.
If you are looking for a Michigan City activity where you can relax and switch off then this is it.
Smelling The Flowers At Friendship Botanic Gardens Is One Of The Top Things To Do In Michigan City
On the east edge of the city is the Friendship Botanic Gardens. Founded over 80 years ago this 106 acres of garden features a wide range of flora and fauna from around the world.
Some of the species planted 80 years ago can still be seen today as well as some speculator rose gardens and beautiful lilies. You will also find hand-carved sculptures and beautiful areas to sit and enjoy the vista.
There is also a children's garden where senses are stimulated through touch, sight, sound, and small. The Symphony Garden holds musical events and if there is one on while you are I really encourage you to check it out.
It's a beautiful place to spend some time and a great thing to do in Michigan City.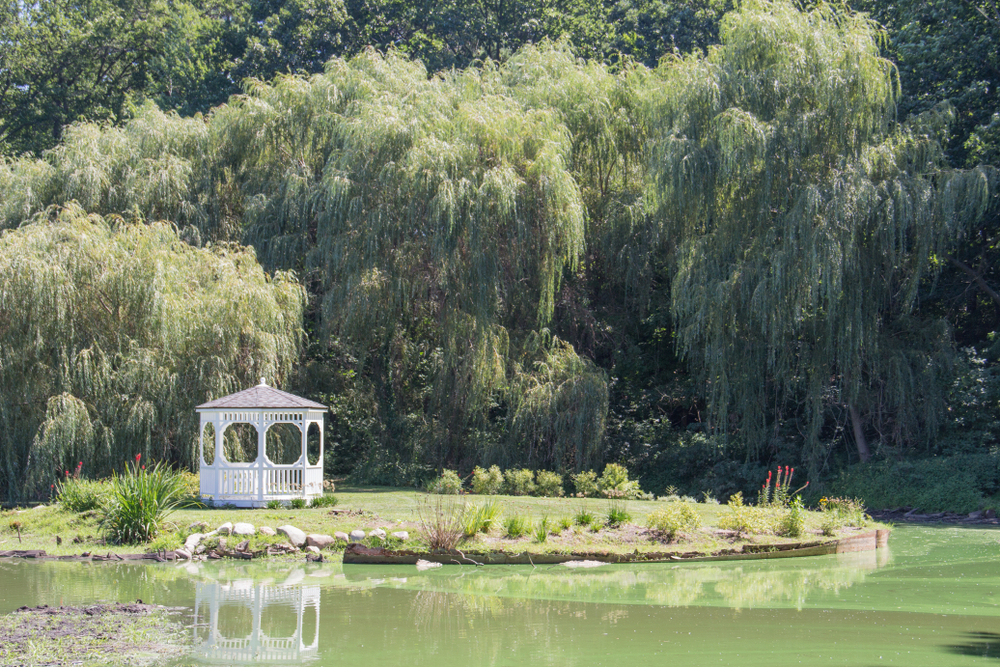 Get Arty At Lubeznik Center For The Arts
This museum integrates art, community, and education to provide access to contemporary art. Regional, national, and international artists are all featured here in relevant and thought-provoking exhibitions.
The building itself is even curved and organic. Everything about this place makes you question what we think an art gallery is.
There are four spacious galleries with rotating exhibitions and permanent collections.
Music and Dance performances take place in The Hyndman Gallery and the Susan Block Gallery has large windows that serve as frames for the nature outside.
It's a place that encourages you to think differently about art. There is also a lovely shop where you can purchase handcrafted works by local, regional, and national artisans.
If you are visiting Michigan City Indiana definitely put this place on your list.
Get Bookish At The Public Library
I know a visit to a library might be an odd thing to consider on a vacation however this one is worth it. Designed by architect Helmut Jahn the building is impressive and significant.
Inside the 35,000-square-foot facility, there is a large collection of materials, including fiction and non-fiction books, magazines, newspapers, and reference and research materials.
It's an impressive building with an impressive collection and well worth a visit especially if you love architecture and great books. This Michigan City IN building is well worth a visit.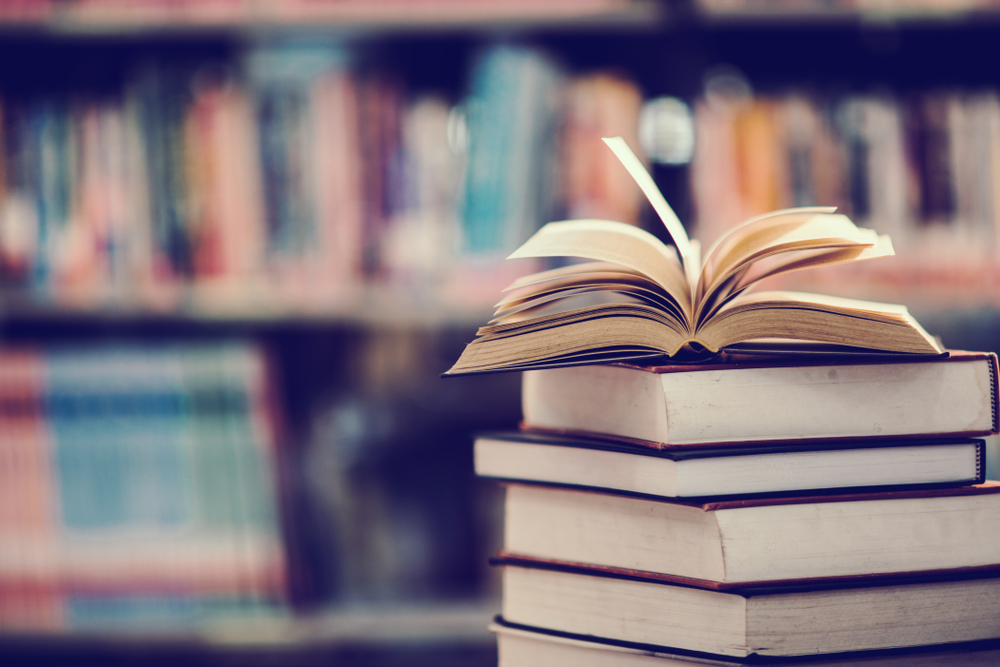 Biking at Heron Rookery Is One Of The Best Things To Do In Michigan City
If you love the great outdoors then hop on your bike and explore the Heron Rookery Trail. The trail was a Great Blue Heron nesting ground for 60 years hence the name.
The herons have since moved on but the 3.3. mile trail is loved by many. Cyclists particularly love this trail because it has some of the best views and the trails are so smooth. It makes a great location for a family bike ride.
The trail follows a portion of the Little Calumet River and if you are here in spring it's truly beautiful. The woodland floor becomes a carpet of spring wildflowers and is a truly stunning sight.
This is a great activity in Michigan City.
Enjoy The Great Outdoors at Central Avenue Beach
Inside the Indiana Dunes National Park this beach is a beautiful place to spend a day relaxing, It's a family-friendly beach great for swimming paddling, and picnicking.
The beach is surrounded by what is known as a buried forest, this is when the wind blows sand and it inundates the trees. This beach is also a great place to explore.
Nature marshes, flower fields, and woodlands all within easy reach.
And if you love a bit of bird watching this is your place, swallows, shorebirds, waterfowl, and other migrating birds love this place.
If you love the great outdoors then this is one of the things to do in Michigan City IN.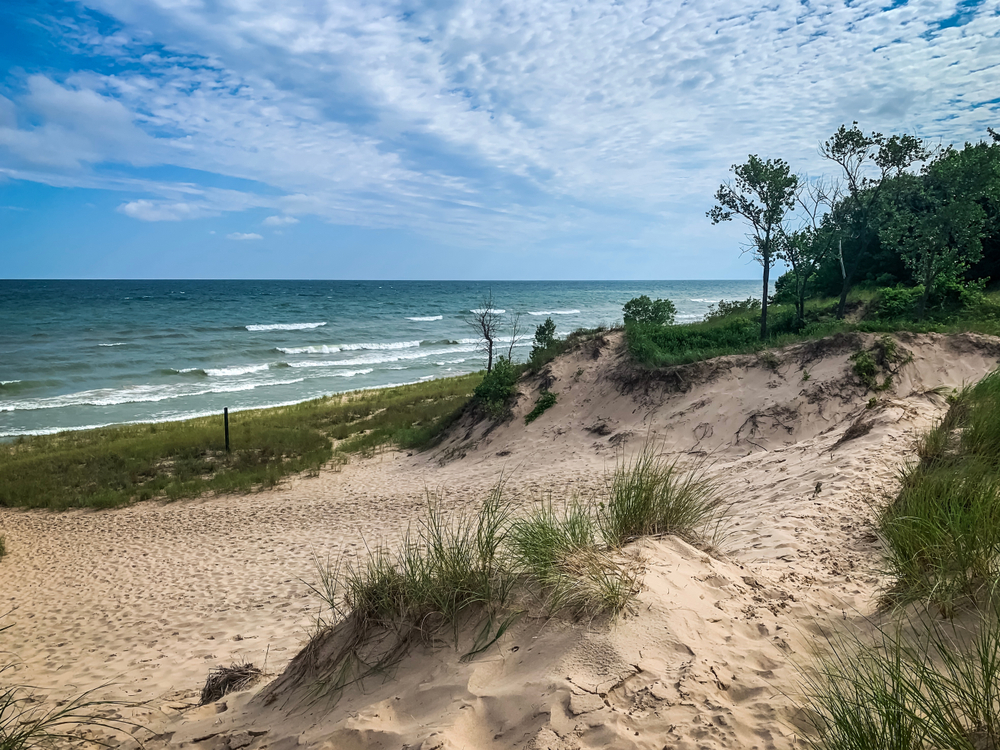 Tour The Old Lighthouse Museum
The Old Lighthouse is a decommissioned lighthouse located in the harbor. It was built in 1858 and replaced the original 1837 brick and stone lighthouse.
It was originally built as a double light to illuminate Lake Michigan's entrance along with the East Light. The lighthouse has since been turned into a museum and is well worth a visit.
It is Indiana's oldest lighthouse and was in use for more than 100 years. In the museum, you will learn about the previous lighthouse keepers and how they lived
If you love nautical history or any history for that matter this is the Michigan City attraction for you.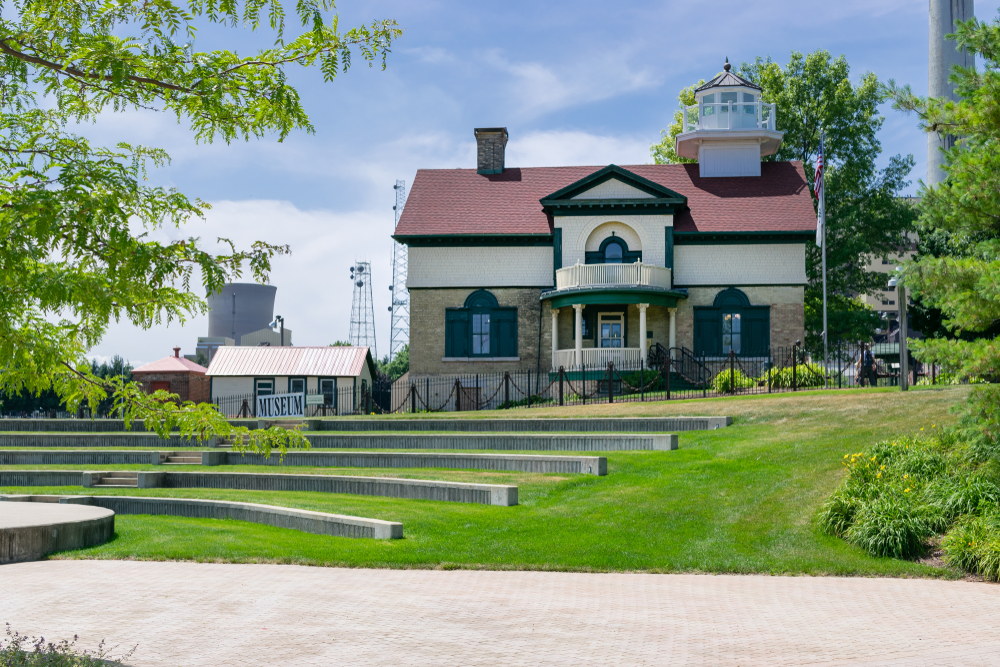 Go Shopping At Lighthouse Place Premium Outlets
If you are someone who loves a bit of shopping and is always on the search for a bargain then head to Lighthouse Place Premium Outlets.
Here you will find premium brands at affordable prices and it's one of the top shopping places in the City.
Branded items such as Nike, Calvin Klein, Adidas, Michael Kors, and Coach are all at discounted prices.
There are also many eating establishments if you get a bit hungry. If you love shopping this is the Michigan City activity for you.
Browse At The Museum Of Contemporary Photography
The Museum Of Contemporary Photography contains over 16.000 pieces from over 1500 artists and has permanent collections and touring collections. Its whole aim is to tell stories with photography.
The Midwest Photographer Project shows local work from prominent and emerging artists.
You Are Not the Lesser Part features work from global artists of color and Beyond the Frame explores how our interactions with images help shape our experience of the world.
It's a great place to spend some time particularly if the weather doesn't allow for outdoor exploring. A great attraction in Michigan City if you love art.
Krueger Memorial Park and Hall
Krueger Memorial Park is another great outdoor space to explore. It's a great place for walking, relaxing, picnicking, playing, and other outdoor activities.
The park also houses the historic Krueger Memorial Hall which is a two-story log structure built from trees that were cut from the site
On the banks of Trail Creek, you can also explore the hiking trails or do a little bird-watching. This is a great thing to do in Michigan City.
Visiting A Winery Is One Of The Great Things To Do In Michigan City
Indiana is surprisingly a state with a lot of wineries and vineyards and a visit to one of the local ones is a great Michigan City activity.
The nearest to Michigan City IN is Shady Creek winery which has a homely style and has a great pizza restaurant.
Some of the wines here are award-winning and some of the best wines you will taste in the region. Enjoy a wine tasting and a tour of the vineyard.
It's a really pleasant way to spend an afternoon.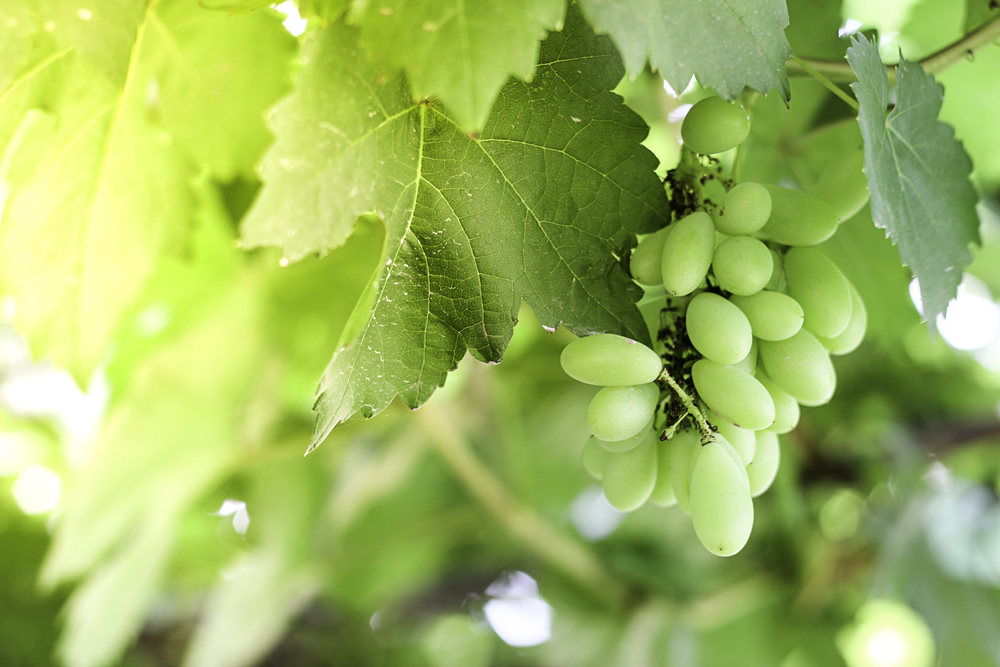 Watch A Play At Footlight Players
Established in 1931 and performing in an abandoned cotton warehouse since 1934 Footlights theatre organizes popular stage drama and play performances.
The aim of this theatre is to unravel the hidden talents of the region and offer people an opportunity to witness this talent.
And what better way to support the city you are visiting than supporting this local project?
The theatre is open most evenings so check to see what is playing and have an evening of local entertainment.
Enjoying The Beach At Washington Park Is One Of The Cool Things To Do In Michigan City
Washington Park has something for everyone including a great Michigan City beach.
On the shores of Lake Michigan, you can explore the pier, the historical bandstand, the historic gardens, the sand dunes, or the picture-perfect beach.
The beach is a glorious stretch of sand perfect for families and a great way to spend the day.
The park is open daily and if the weather is hot get there early for the perfect spot. This Michigan City IN Beach really is beautiful.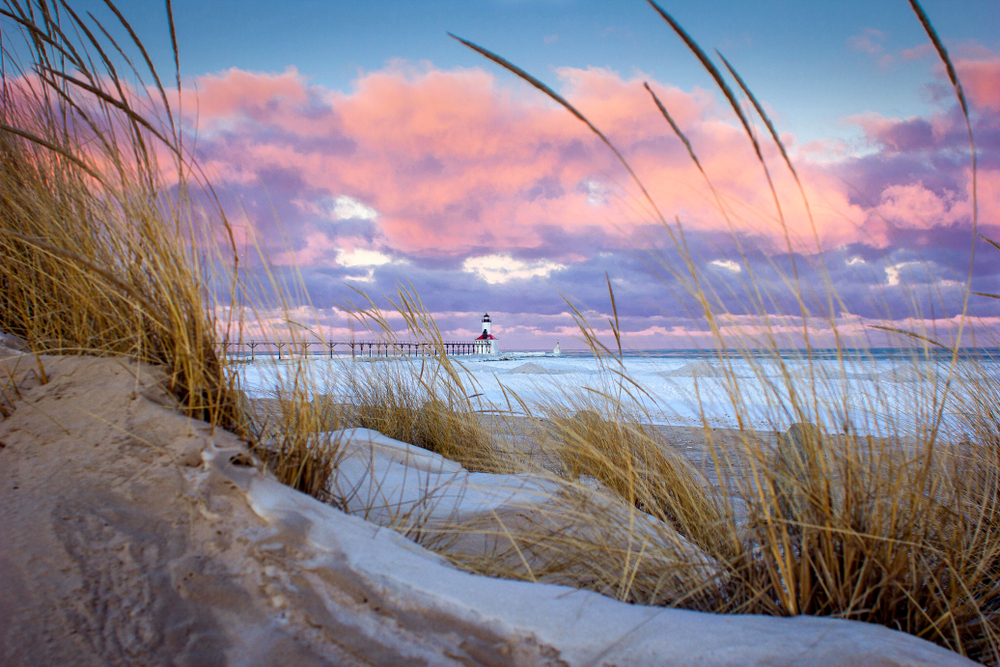 Packing List When Exploring Things To Do In Michigan City IN
If you are searching, here are some tips on how to pack lightly when packing to see Michigan City attractions.
A concealed travel pouch may be one of the most important items you bring along when exploring Michigan City. It is always important to protect your personal information. Identity thieves are everywhere.
This unisex RFID blocking concealed travel pouch is lightweight and comes in several colors. It has lots of organization to give you peace of mind. You can place it under your clothes next to your body to carry your ID safely.
If you have a pouch already that does not come with the RFID protection, as I do, these RFID sleeves are the perfect solution.
If you are planning on taking a lot of pictures with your phone you will definitely want to consider an external charging battery. This Anker high-speed phone charging battery is the exact one I carry with me on all of my trips.
I like that it holds its charging capabilities for several uses so I do not have to worry about it while out and about, and if I forget to recharge it at night, it will still be good to go the next day.
My daughter gifted me with this FugeTek selfie stick and tripod setup for my birthday. I absolutely love it! It is made of lightweight aluminum and is so easy to use.
It has Bluetooth connectivity and is a breeze to use for taking Insta-worthy selfies while visiting Michigan City IN attractions.
I never much believed in using packing cubes when traveling. That is until I tried them. Now I am hooked. These are the exact cubes I use to stay organized when I pack for a trip!
You will want to bring your own refillable water bottle with you.
I never leave home on a trip without my Bobble filtration bottle. The 18.5-ounce size is perfect for your adventures and it fits nicely in the pocket of a backpack.
Perhaps you are traveling a long distance and packing space is a premium in your suitcase, or in your car. Then this set of collapsible silicone foldable water bottles would work well for you. Would not take up much space at all.
You will want a backpack or daypack with you to store snacks, your water bottle, phone, extra clothes, etc.. . No matter the time of day or evening.
This foldable water-resistant backpack would be great. And it comes in many different colors.
—
As you can see when it comes to Michigan City, Indiana there is a lot to do and see.
This diverse city in the Midwest offers the traveler a lot of options.
Whether you wander around a winery, spend time in the great outdoors, or just do some shopping you won't be disappointed. It is one of the most interesting places to visit in the Midwest.
Whatever you do I hope you have a great time and please come back and tell me all about your trip.