Are you looking for restaurants in Michigan City?
You are in the right place. In this article, I will walk you through restaurants in Michigan City IN, the best places to eat in Michigan City, and tell you all you need to know about Michigan City food.
Michigan City is one of those sites that has a really small-town Indiana feel but all the big city influencers. It's a city with some incredible places to eat out. 
The city offers a wide selection of restaurants from more fine dining options to home-cooked delicious meals to pubs and bars with great food options.
There is so much to see and do in this city. From exploring all the city has to offer to the wonderful area around the city including the Indiana Dunes State Park.
There is something for everyone here from those that love the great outdoors to those that crave that city lifestyle. 
The restaurants are as varied as the city's attractions offering something for everyone, Whether you are after steak and chips or a healthier option this city offers it.
So are you ready to see which restaurants in Michigan City I have chosen? Grab your favorite snack pull up a chair, get comfy and let me walk you through the best restaurants in Michigan City Indiana.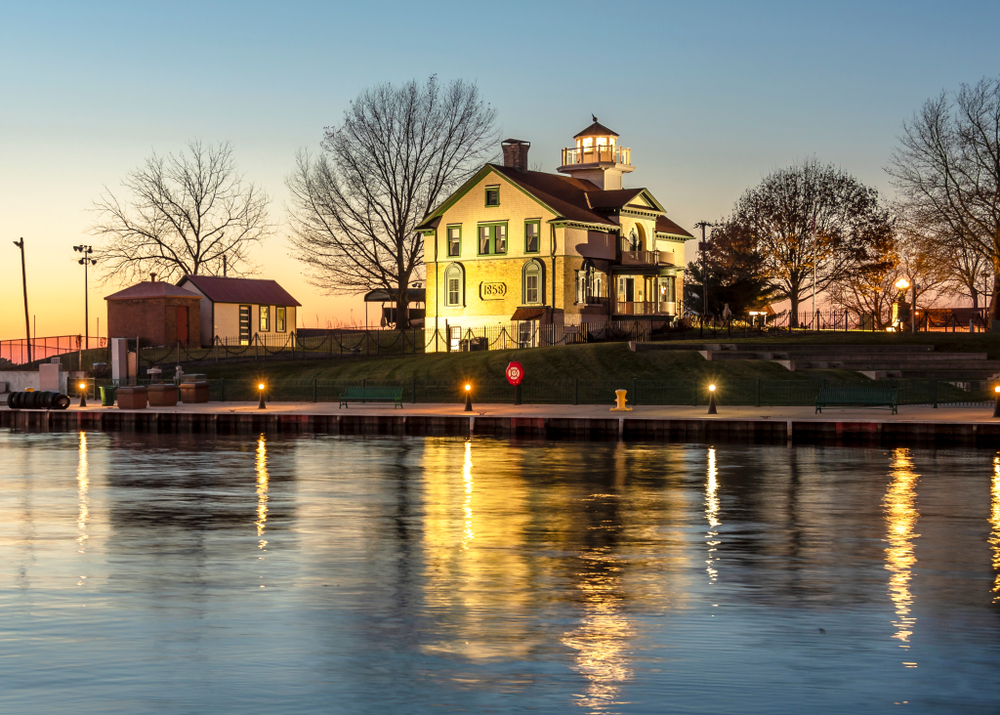 Hammer's Restaurant
You know every city has that one restaurant everyone knows about, well in Michigan City it's Hammers. Here you will find casual American diving served in a friendly welcoming restaurant.
Expect items such as steaks, burgers, pasta dishes, and wood-fired pizzas are served here. Also, look out for the daily special which often includes things such as fresh lake perch, and barbecue ribs hot off the grill.
The family-owned and operated restaurant has somewhat of a nostalgic feel to it.  When it comes to restaurants in Michigan City Indiana this one is a must-visit.
Shoreline Brewery
If you love great beer and great food then this is the Michigan City IN restaurant for you. Here they also have at least 12 of their own delicious beers on tap including things like a Scottish Ale and Oatmeal Stout.
To help the beer go down a bit smoother the pub grub is food from around the world. With things like poutine, Scotch eggs, gumbo, and baby back ribs grazing the menu. 
There is a somewhat cool hipster vibe about this place as is true with most breweries I guess, this one even has its own merch.
This is a great place to spend a few wonderful hours. 
William B's Steakhouse
In the Blue Chip Hotel and Casino is William B's Steakhouse. It's a classy place for those who are after something a little upmarket.
The menu is elevated American with steaks being the stars of the show. The menu also contains things like bacon-wrapped scallops, veal scallopini, and Asian pork belly. 
If you are looking for something a little celebratory then this is the restaurant in Michigan City for you.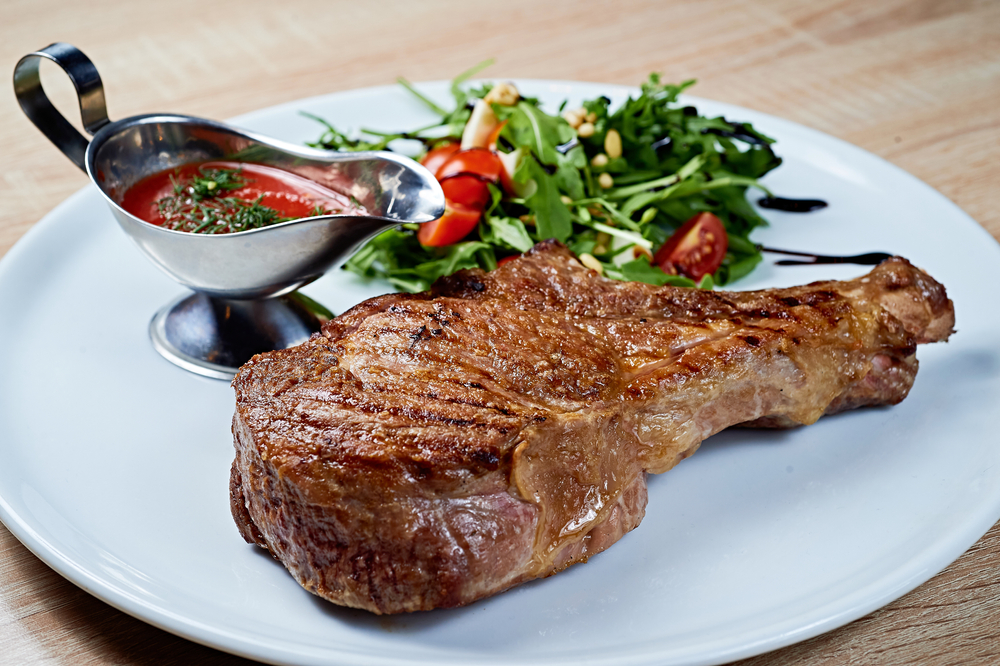 Panini Panini
If you are looking for a great place for lunch in Michigan City then Panini Panini will deliver. Here you find a mixture of European food, sandwiches, and pasta.
The food is all handmade and fresh daily. Gluten-free options are available and there are menu items for vegetarians and vegans.
The ever-changing specials mean each trip here is different and the food is always delicious. If you are a vegetarian this is some of the best vegetarian food in Michigan City
Lakeshore Coffee And Specialties
If you looking for more of a bite while out sightseeing then this Michigan City Indiana restaurant is a great option. You find the usual wraps and sandwiches with some particularly good breakfast options.
The coffee here is excellent and they have some great unusual options. Milky Way Mocca, Red Expresso Latte, and Blended Dirty Iced Chai Latte are all currently on the menu.
If you are after a quick delicious no-fuss snack then this is the Michigan City restaurant for you.
El Cajete
If you love Mexican food then you are going to love this food in Michigan City. Most agree that this is the best Mexican food in the area.
The restaurant is family-owned and the flavors are all authentic. Top this all off with a lovely welcome and you have a winning restaurant.
The prices here are really reasonable, the portions large and the locals love this place. They also have vegetarian dishes may be easily made vegan. Check with your server. This is one of the best places to eat in Michigan City.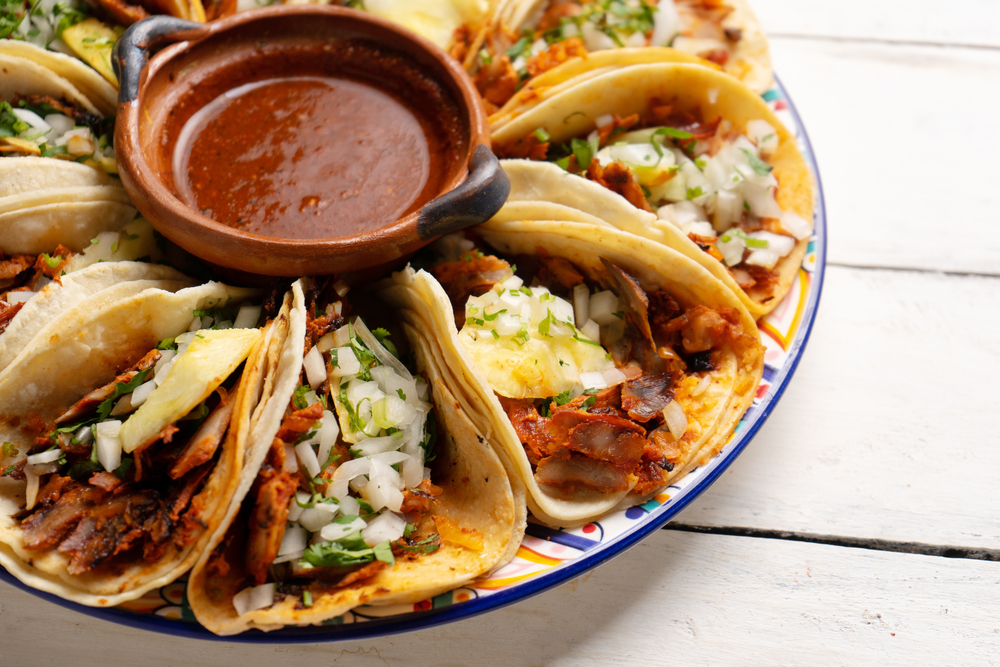 Holly's Restaurant And Pub
If you are with a group of people who all have different tastes then this is the Michigan City Indiana restaurant for you.
Here you will find American food, Mexican food, and all things barbecue. The menu is likely to keep everyone happy it's also quite large so it may take you a while to decide.
It's a locally owned, hometown-dining establishment which delivers great food and great service. If you are after that all-American experience this might be just the place for you.
Galveston Steakhouse
If you are after more of a rustic style dining experience then this is the restaurant in Michigan City for you. Think steak, cocktails, and an open fire and you have the vibe of this place.
Here they specialize in steaks, chops, and ribs but there are a few vegetarian items on the menu. This saloon-style steakhouse is the place to come if you like big meals and blues music.
They often do special evenings like buy one get one free, all you can eat perch that kind of thing so take a look before you go to see what's available.
On Friday and Saturday, they have live bands in the lounge which really adds to the atmosphere. 
The Michigan City food here is as good as the atmosphere.
Fiddlehead
This place is something special. Not only does it have great food but it also has a great ethos.
The food is locally sourced and they offer local specialties which is a great plus.  However, they also operate the FERN program which gives job training to war veterans.
This place is a great pub with a local ethos so is well worth supporting. 
The food is elevated America with items such as the firecracker burger, beets goat cheese, and meatloaf.
They have good vegetarian options and a few vegan items on the menu. This is one of the best restaurants in Michigan City Indiana.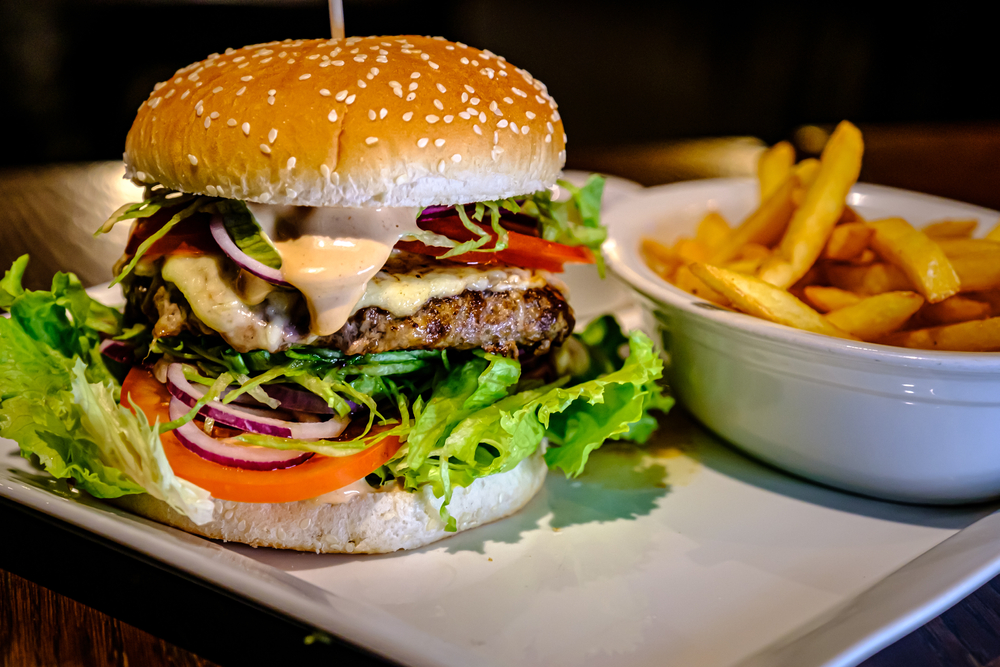 The Polish Peasant
You may not know a lot about Polish cuisine but that is about to change. Here you will find things like cooked potato soup, pierogi, and potato pancakes.
It's good comfort food here and the staff is very friendly and accommodating. It has a cozy homely feel and you just can't help staying longer than you intended. 
Popular dishes include things like stuffed cabbage, chicken cutlery, devilled eggs, and tastes of Poland which includes a little bit of everything.
If you are after something reasonably priced and very filling this is the Michigan City IN restaurant for you.
The Lighthouse Restaurant
The Lighthouse Restaurant is well known in the area for providing great Greek cuisine. But they also serve much more, the grouper sandwiches, and bacon and rice soup are local favorites.
The waffles, crepes, and biscuits also have a great reputation too. It's a cozy relaxed place and you can't help but feel cared for and looked after here. 
It's also reasonably priced which is a real plus. For something a little different visit this Michigan City restaurant.
Bridges Waterside Grille
Bridges is a dockside restaurant serving sandwiches wraps, burgers, seafood, and salad. It's located on Trail Creek by the historic Amtrak swing bridge.
This is a family-friendly restaurant with lots of wonderful outdoor seating. The deck is a wonderful place to sit and enjoy some great food.
They do some great vegetarian options and some vegan options here too.
This is a lovely lively place with lots going on and is a great place to spend the evening with friends. When it comes to restaurants in Michigan City IN this one is well worth a visit.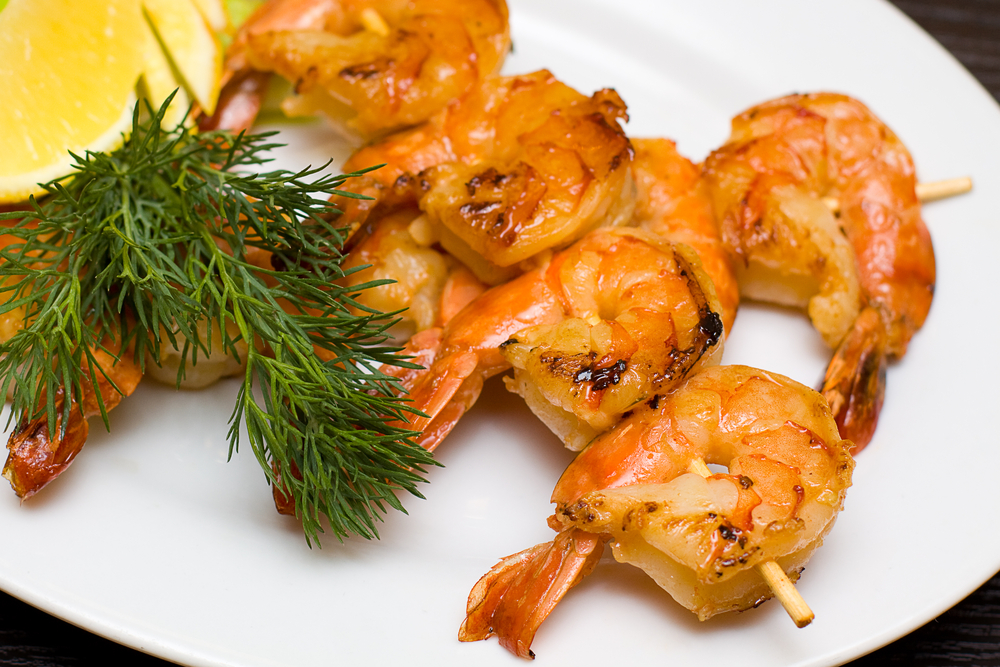 Leeds Public House
Set in the historic Leeds building this modern gastropub welcomes locals and tourists alike. Here they serve locally-sourced ingredients, have 14 beers on tap, and craft cocktails
The menu includes things like Roasted Beet Salad,  Zombie Dust Beer Battered Shrimp, and Lake Superior whitefish. There are lots of vegetarian options which could easily be made vegan.
Their buddha bowl is a particular hit with the local vegans. 
This restaurant in Michigan City Indiana is cool, hip, and very popular. A great place for groups of friends or couples.
ChickPea
If you are someone who loves Mediterranean food then this one of the restaurants in Michigan City is for you. This place is based known for its cooked chicken pita, chicken shawarma, and falafels.
If you are vegetarian or vegan Chickpea will be perfect for you with lots of options. Everything is made from scratch and it's all delicious.
The service is great, the staff friendly and it's a place that just makes you feel comfortable.
Hokkaido Sushi Restaurant
If you are a fan of sushi and Japanese food then this is the place for you. It is said to have the best sushi in the area.
The Tuna Tataki, Spicy Salmon Sashimi, and Miso Soup are all firm favorites. Vegans and vegetarians won't have a problem finding something suitable. 
Make sure you save space for desserts as they have coconut ice cream, ginger ice cream, and ginger crunch all of which are delicious.
You feel relaxed and welcome here and the service is fabulous and the prices are reasonable. What more could you want?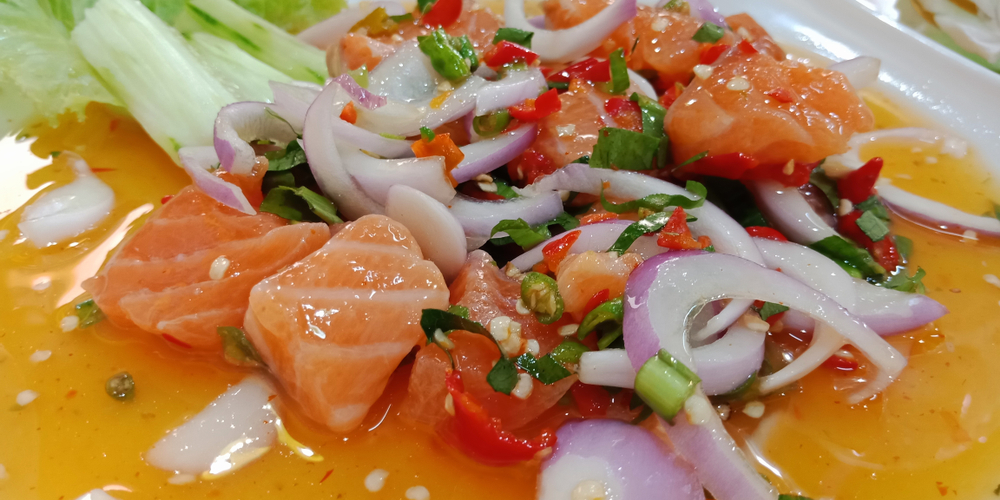 As you can see when it comes to restaurants in Michigan City there are plenty to choose from. All these places to eat in Michigan City are wonderful and whichever you try I know you will have an amazing meal.
Michigan City food is wonderful and you won't regret choosing one of the Michigan City IN restaurants. I hope you have a great trip and please come back and tell me all about it.