Looking for things to do in Dearborn MI? Let me help you plan your trip so you can see all the best this city has to offer.
In this article, I will introduce you to the wonderful city of Dearborn, Michigan, and give you a list of the best attractions in the area. You might be surprised by what this Detroit suburb has to offer.
I was born and raised in the Midwest and visited this area often
Located in the metro Detroit area about 12 miles from the city is the historically significant city of Dearborn. It is most known for its links to the automotive industry and its abundance of museums.
If you are looking for things to do near Detroit, especially on a rainy day I can highly recommend visiting the city of Dearborn MI. It's a place full of culture, and history and is family-friendly.
So grab a seat, get a long cool drink, and let me walk you through the best attractions in Dearborn, Michigan.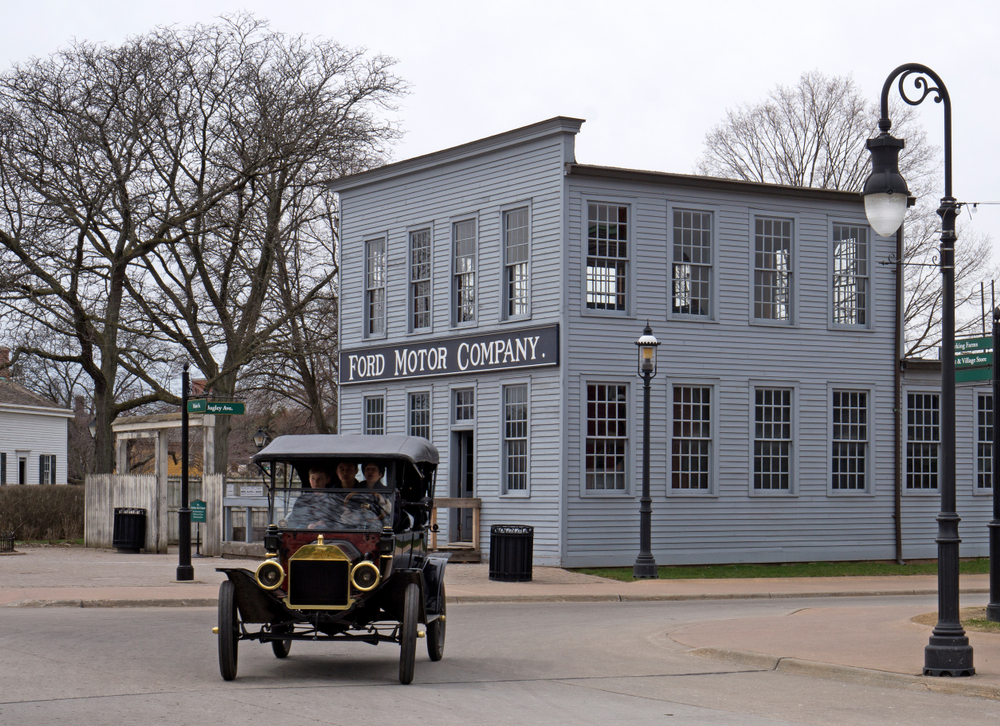 9 Best Things To Do In Dearborn MI Not To Miss
Visit The Automotive Hall of Fame
One of the best attractions in Dearborn MI is the Automotive Hall Of Fame. What I love most about this place is how it showcases the stories behind influential people in the industry rather than just talking about cars.
It was founded in 1939 and is part of the MotorCities National Heritage Area. There are permanent and rotating exhibits here that honor both the past and the future.
Current exhibits include 'Five Influential Women In Racing' and of course the Hall of Honor charts all the greats in this industry.
The museum tells the stories of the industries, the companies, and the people who have all shaped this industry and impacted our culture and lives.
Even if you are not a fan of cars, like me, you will find this fascinating. This is one of the things to do near Detroit, especially on a rainy day.
Stay At TownePlace Suites Detroit Dearborn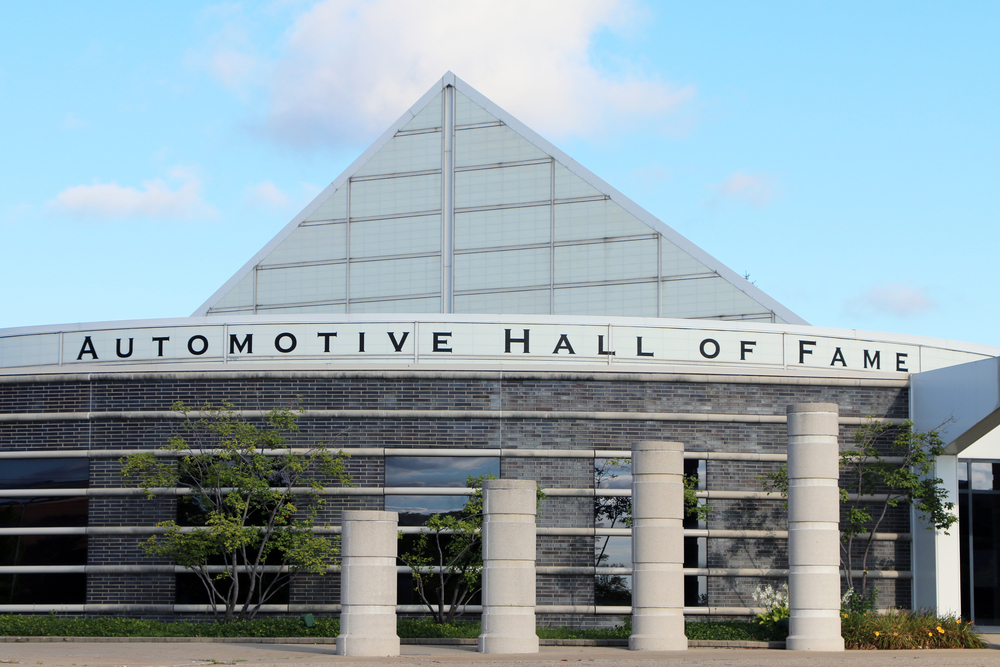 Enjoying The Great Outdoors At Rouge River Gateway Is One OF The Best Things To Do In Dearborn Michigan
If you are looking for things to do in Dearborn MI for families how about some outdoor adventure?
I don't know about you but I always love to get out in the countryside of an area and see a different side of the location.
The Rouge River Gateway Trail allows you to do that.
The trail is a two-mile-long scenic trail suitable for bikes or walking. It runs alongside the river and crosses two bridges.
It also goes through some densely forested woodland and the campus of UM-Dearborn.
It's a beautiful trail that takes you away from the hustle and bustle of city life and it is easy to get as it's just across the street from Greenfield Village and the Henry Ford Museum.
There are also kayak trails down the river if you fancy something a little more adventurous. This is a great way to see Dearborn MI in a different light.
A stroll down here is also one of the things to do in Dearborn MI for couples.
For An Extra Special Stay The Henry, Autograph Collection Is Perfect.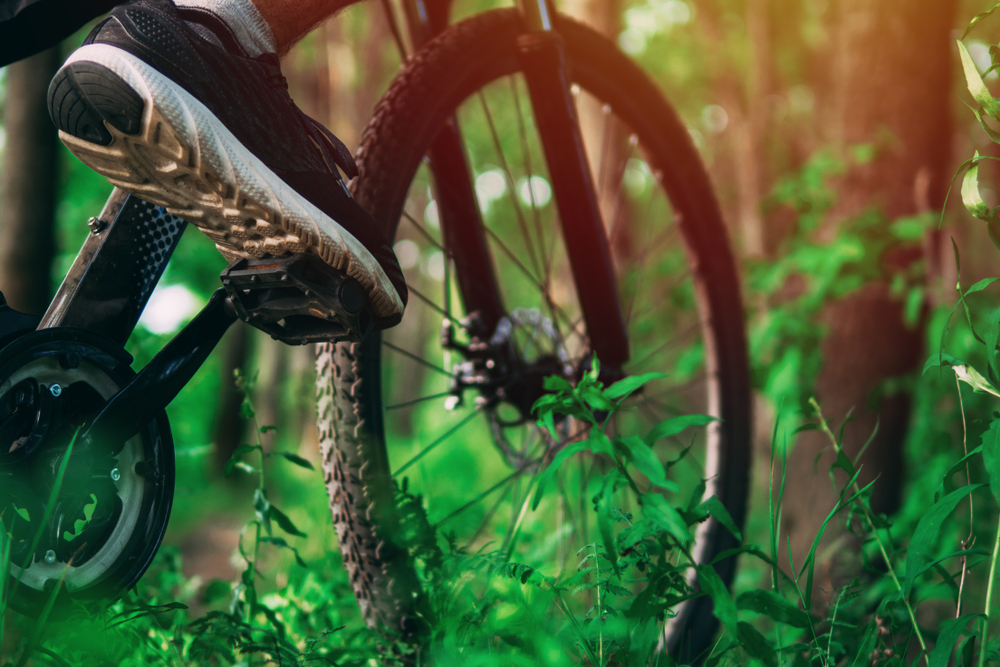 Enjoying A Movie At The Ford Drive-In Is One Of The Fun Things To Do In Dearborn MI
Did you know that the world's largest drive-in movie theatre is in Dearborn? The Ford Drive-In has nine screens and a 3,000-car capacity.
Opened in 1950 this drive-in theatre is the all-American classic and has all that old-school charm. There are only five screens in operation currently and they show all the latest cinematic releases.
This is one of the most unique things to do in Dearborn MI and the kids will love it.
Stay At The Courtyard Detroit Dearborn
Go Shopping At The Dearborn Summer Market
If you are in Dearborn between July and September then I highly recommend you visit the Dearborn Summer Market. It is every Friday from 4 pm-8 pm and is one of the things to do downtown.
The market intends to bring people together with local vendors and artisans and every Friday in the summer it does just that. You will find everything from baked goods to soaps here.
There are also food trucks and live entertainment so you can make an evening of it. There is also a kid's corner to keep your children occupied.
This is one of the events in Dearborn MI that you won't want to miss.
Stay At Hampton Inn by Hilton Detroit Dearborn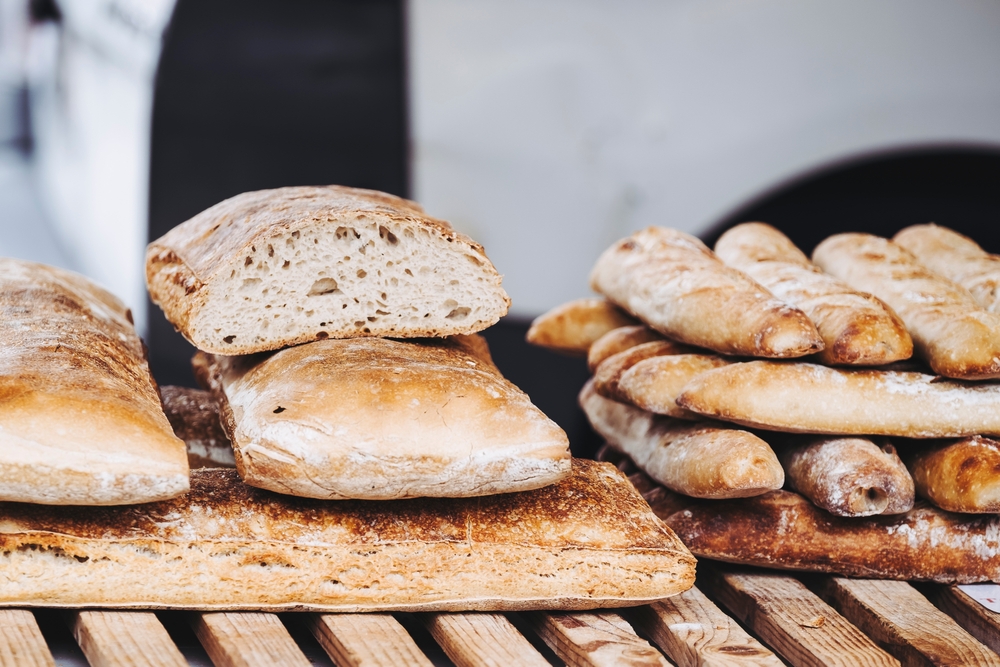 Be Inspired At The Henry Ford Museum of American Innovation
If you are looking for things to do in Dearborn MI with kids I am sure they will love the Henry Ford Museum of American Innovation.
Here you immerse yourself in the stories of some of our time's greatest innovators.
Some are innovators of movements ( Rosa Parks) other innovators of transport ( Wright Brothers) and some innovators of the more unusual (Buckminster Fuller's circular Dymaxion House.
Whatever you are into chances are there is a nod to it here.
From race cars to microprocessors to modular houses it is all covered here. This place aims to inspire, inform, and engage and I think it does that wonderfully.
The exhibits change every few months but they are always illuminating and interesting. This is one of the things to do in Michigan that you won't want to miss.
Stay At SpringHill Suites by Marriott Detroit Dearborn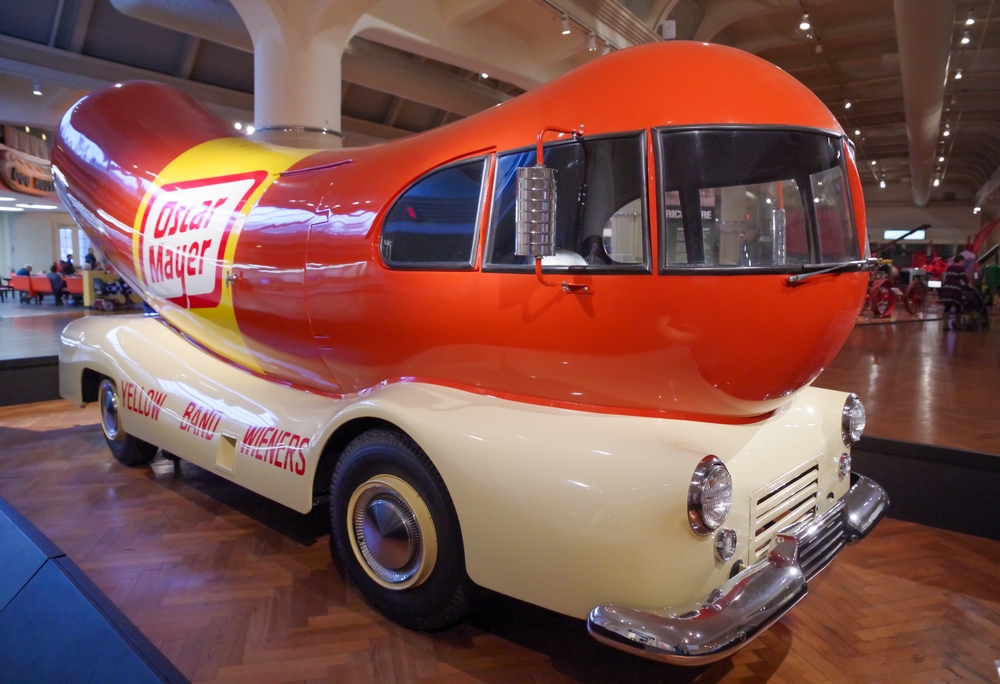 One Of The Best Things To Do In Dearborn MI Is To Go Back In Time At Greenfield Village
Greenfield Village is part of The Henry Ford Complex which also houses the museum above, The Ford Rouge Factory Tour, and The Giant Screen Experience.
All are worth a visit but for me, Greenfield Village is the best.
Think of this place as a living museum. Here you get to experience what life was like firsthand. This 80-acre site has to be explored and believe me you will love it.
You can visit Thomas Edison's laboratory, and the Wright Brothers' bicycle shop, take a ride in a real Model T, and walk through working farms. You can even attend an 1867 baseball game.
This is one of the best Dearborn attractions.
Stay At Comfort Inn Near Greenfield Village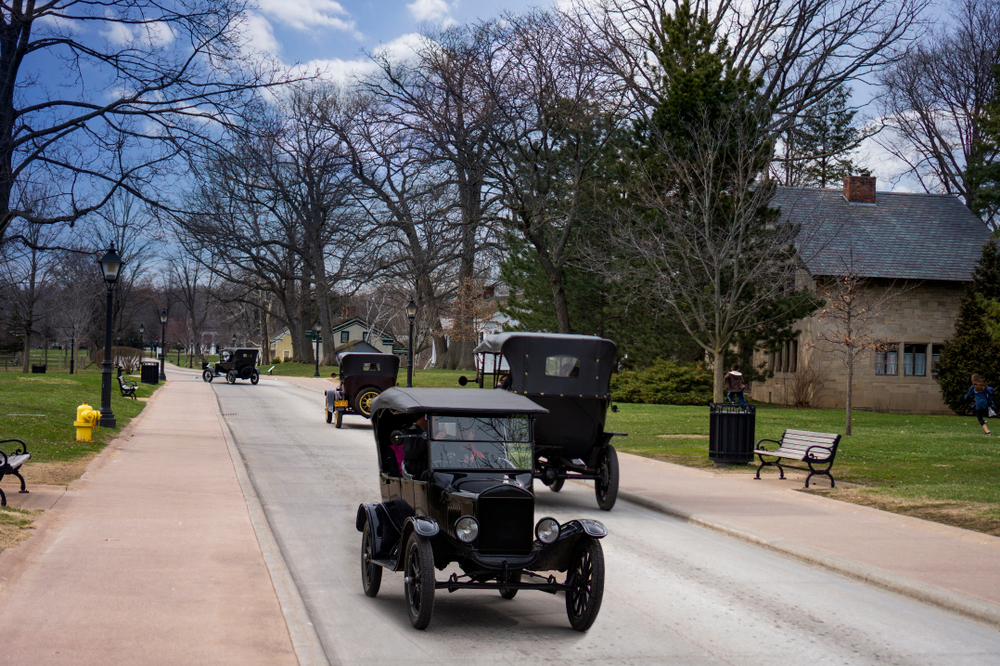 Marvel At The Fair Lane Mansion – The Henry Ford Estate
When visiting the city of Dearborn MI one of the things you must do is visit Fair Lane Mansion. Fair Lane is the beautiful home of Henry and Clara Ford.
Henry Ford is quoted as saying "I believe a home isn't four walls; it's a place where you get the strength to go on." And this is evident here.
It was their home from 1915 to 1950 and through all its grandeur you can see how much they adored it here.
The house has 56 rooms over five stories and also contains a laboratory, a boat house, and stables. The property sits on 1,300 acres of landscaped gardens.
What I love so much about this house is how it mixes grandeur and cozy at the same time. It's described as 'English castle and prairie style' which I think describes it perfectly.
The house is currently been renovated but you can visit the grounds which I feel are well worth it. They are beautiful and you get a wonderful view of the river.
And if you are looking for free places to visit in Michigan you are in luck because this is one of them. One of the best places to go in Dearborn, Michigan.
Stay At Holiday Inn Express & Suites Dearborn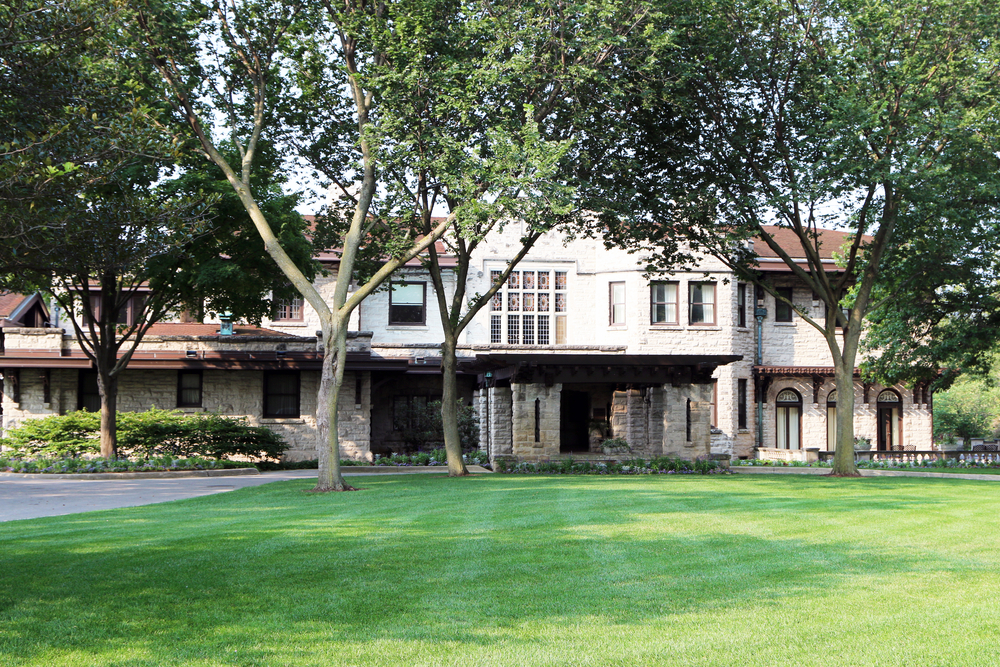 Padzieski And Rotunda Art Galleries
If you want your activities in Dearborn MI to be more cultural then head over to one of these art galleries. They are both free to enter and close to each other.
The Padzieski is located in the west wing of the Ford Community And Performing Arts Center and exhibits artwork from a diverse group of established and emerging artists.
They also do community events here so see if anything is on when you are there.
The Rotunda is located on the first floor of the Henry Ford Centennial Library and is open when the library is open.
These are both great things to do downtown and are a wonderful way to spend a few hours.
Stay A Little Further Out At The Unique Trumbull and Porter – Detroit
Ford Rouge Factory Tour Is One Of The Best Things To Do In Dearborn MI
I know a factory tour isn't for everyone. However, Dearborn, MI is all about cars and this tour is all about the latest car technology which is all rather fascinating.
The Ford Rouge Factory Tour you will find Living Laboratory Tours, a multisensory car creation experience and you get to see cars being assembled in real time.
My guess is you may
enjoy this more than you think you will and it's one of the best things to do in Dearborn MI for families. The children will love the interactive exhibits.
For Some Luxury Stay At The Detroit Foundation Hotel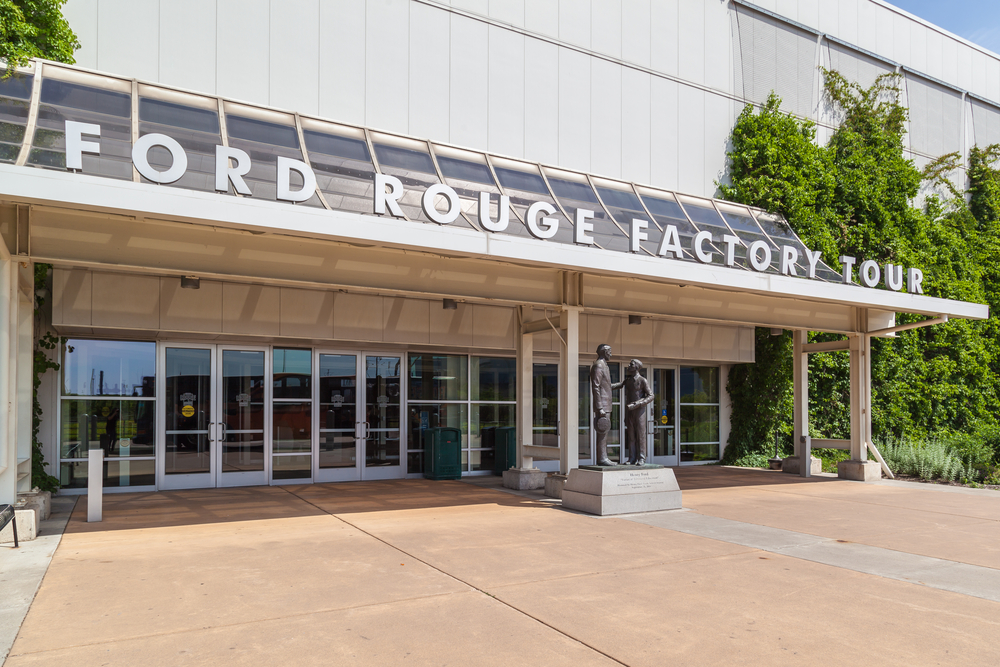 Stay At DoubleTree by Hilton Dearborn
When it comes to things to do in Dearborn MI there are so many to choose from. This list of Dearborn activities is just the start.
Packing List When Visiting Dearborn Michigan
If you will be traveling, either by plane or by car to Michigan, here are some tips on how to pack lightly.
A concealed travel pouch may be one of the most important items you bring along when looking for things to do in Dearborn Michigan.
It is always important to protect your personal information. Identity thieves are everywhere.
This unisex RFID-blocking concealed travel pouch is lightweight and comes in several colors. It has lots of organization to give you peace of mind.
You can place it under your clothes next to your body to carry your ID safely.
If you have a pouch already that does not come with RFID protection, as I do, these RFID sleeves are the perfect solution.
This configuration comes with enough credit card sleeves that the entire family would be protected. They are slim too, so they will easily fit into your pouch or wallet.
If you are planning on taking a lot of pictures with your phone you will definitely want to consider an external charging battery.
This Anker high-speed phone charging battery is the exact one I carry with me on all of my trips.
It can be used on a variety of phones, not just an iPhone as I have. And wow is it fast!
My daughter gifted me with this FugeTek selfie stick and tripod setup for my birthday. I absolutely love it! It is made of lightweight aluminum and so easy to use.
It has Bluetooth connectivity and is a breeze to use for taking photos during your London activities.
You will want to bring your own refillable water bottle with you.
I never leave home on a trip without my Bobble filtration bottle. The 18.5-ounce size is perfect for hiking and it fits nicely in the pocket of a backpack.
The replaceable carbon filter ensures clean drinking water when you want it.
Then this collapsible silicone foldable water bottle would work well for you. Would not take up much space at all.
You will want a backpack or daypack with you to store snacks, your water bottle, phone, extra clothes, etc…. No matter the time of day or evening.
This foldable water-resistant backpack would be great.
It is very affordable and is available in many color options for you to choose from. The fact that it folds down into a zippered pouch will make it easy to pack.
As an Amazon Associate, I earn from qualifying purchases.
—
There are so many fun things to do in Dearborn MI and if you like cars. A trip to one of the museums should be high on your list of things to do in Michigan.
If you are looking for things to do downtown there are so many amazing restaurants here or travel to one of the Detroit restaurants.