Are you looking for restaurants in Rapid City? You are in the right place.
In this article, I will walk you through the best places to eat in Rapid City and tell you everything you need to know about food in Rapid City.
There are so many things to do in Rapid City, it's a city that has something for everyone.
From Museums to incredible landscapes to national monuments you will never get bored on this Midwest getaway.
As you can imagine for a city that offers a lot the places to eat in Rapid City are varied, wonderful, and plentiful.
They reflect the culture and cuisine of the area offering the weary traveler a welcome break whatever they fancy.
Chances are you will find cuisine here that you have never experienced before. Some offerings come with elaborate dinner shows, others are quiet and refined.
Whatever your taste restaurants in Rapid City SD deliver.
Expect to find restaurants influenced by Eastern European, Native American, Himalayan, Indian, and even Tibetan. Rapid City food is diverse, unique and so delicious.
So are you ready to see which Rapid City restaurants I have chosen for you? Grab a chair and a cold drink and let me walk you through Rapid City SD restaurants.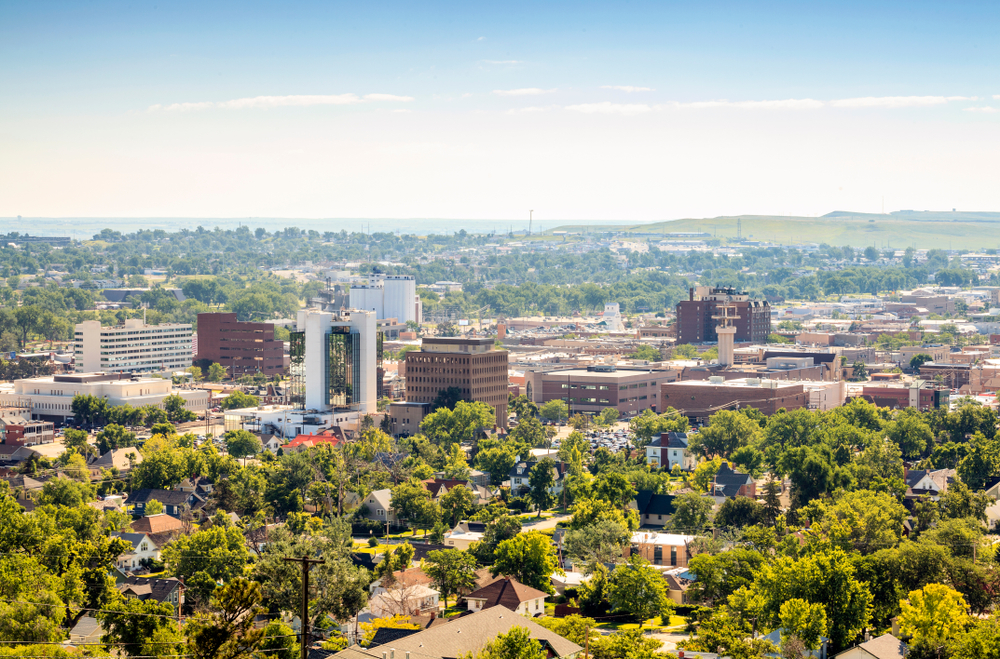 15 Best Restaurants In Rapid City SD You Must Try
Everest Cuisine
As you would expect for a restaurant with this name the food here is authentic Indian and Nepalese. If you fancy something a little different and unusual then this is the restaurant in Rapid City, South Dakota for you.
What I love most about this restaurant is that it's buffet-style offering a lunch and evening buffet. The best bit of this is that you can try a little bit of everything to see what you like best.
Lamb samosas, thick lentil soup, and mixed vegetable pakoras give way to shrimp masala and vegetable biryani. The options are endless and all are served with naans prepared in a traditional tandoor clay oven.
Vegetarians are catered to well and vegans need just ask and something will be prepared, this place is very good at making sure all tastes and preferences are catered for.
This is one of the restaurants in Rapid City that will have something to suit everyone's taste.
Delmonico Grill
If you are looking for a romantic restaurant in Rapid City that is suitable to take your special someone then this is it. It's an upscale steakhouse founded by famous local chef and restaurateur Benjamin Klinkel.
The food is great, the service exceptional and the atmosphere upmarket and luxurious. The menu features local and regional produce and offers everything from soups to a ribeye for two.
While some of the entrees can come in at $70 -$100 you will find some much more reasonably priced items on the menu with burgers at around $17. A trip here doesn't have to break the bank.
The food as you would expect is innovative and a little different but not too out there that you won't know what's on it. They have several dishes suitable for vegetarians and vegans.
So if you are celebrating this might be the downtown Rapid City restaurant for you.
Kathmandu Bistro
In a historic building, this restaurant in downtown Rapid City specializes in providing Indian, Nepalese, and Tibetan cuisine. It's a small intimate restaurant with a wide-ranging menu.
The menu is extensive covering every food group with a great choice for vegetarians and vegans.
Those familiar with Indian food will recognize a lot of dishes on the menu with kormas, bhunas, and tikka masalas all featured.
More unusual dishes include things like Alligator Taas, Lobster Masala, and the Kathmandu Momo Dumpling.
If you love food cooked with herbs and spices you are going to love the food here. Rapid City food doesn't get much better than it is here.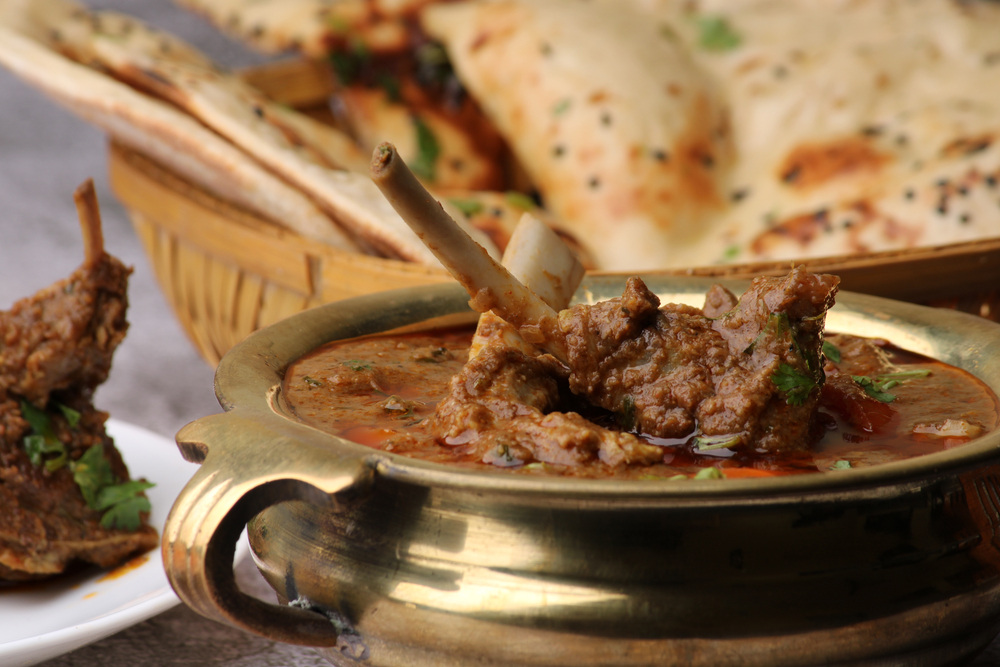 Independent Ale House
If you are looking for a Rapid City restaurant with more of a pub than a restaurant feel this is it. It is known for its pizzas and salads and is the perfect casual dining spot.
They also have 50 constantly rotating taps of beer so if you like the brown stuff this is the place for you. It has a laid back friendly atmosphere and serves great food and great beer, what more can you ask for?
Pizzas have names like Lucky Luciano, Cardiac Arrest, and The Hasselhoff. They even have a mashed potato pizza.
This is one of the places to eat in Rapid City SD that makes a great late lunch spot or a fantastic evening venue for a group of friends.
Tally's Silver Spoon
With a history going back to the 1930s Tally's serves breakfast, lunch, and dinner. This downtown Rapid City restaurant should be top of your list.
The food is modern and creative and the restaurant refers to itself as upscale contemporary.
The menu is quite a delight with items such as Pepper Peach Turkey, Curried Mussels Rouille, and different kinds of pasta with vegans cheese.
And if you can't choose the chef is happy to prepare you a tasting menu.
This restaurant in Rapid City is modern and relaxed and perfect for business and pleasure alike. Headed by Executive Chef Benjamin Klinkel the food is also spectacular.
The produce is local and seasonal and of the best quality. It's considered by most to be one of the best restaurants in Rapid City so make sure you check it out.
Fort Hays Chuckwagon Supper And Show
If you are looking for different places to eat in Rapid City, South Dakota then how about supper and show. Full bellies, a lot of laughs, and a great experience are guaranteed.
The first hour is spent exploring the Dances with Wolves film set before being called in to eat. Dinner is served on tin plates and the show is of course Wild West-themed.
If you are someone who loves this kind of experience then make sure you go here as it's one of the best. It's a great place to take the family or a group of friends.
Expect food that includes potatoes, barbecued beef, baked chicken, ranch biscuits, and baked beans. This is Rapid City food with a huge side of fun and entertainment.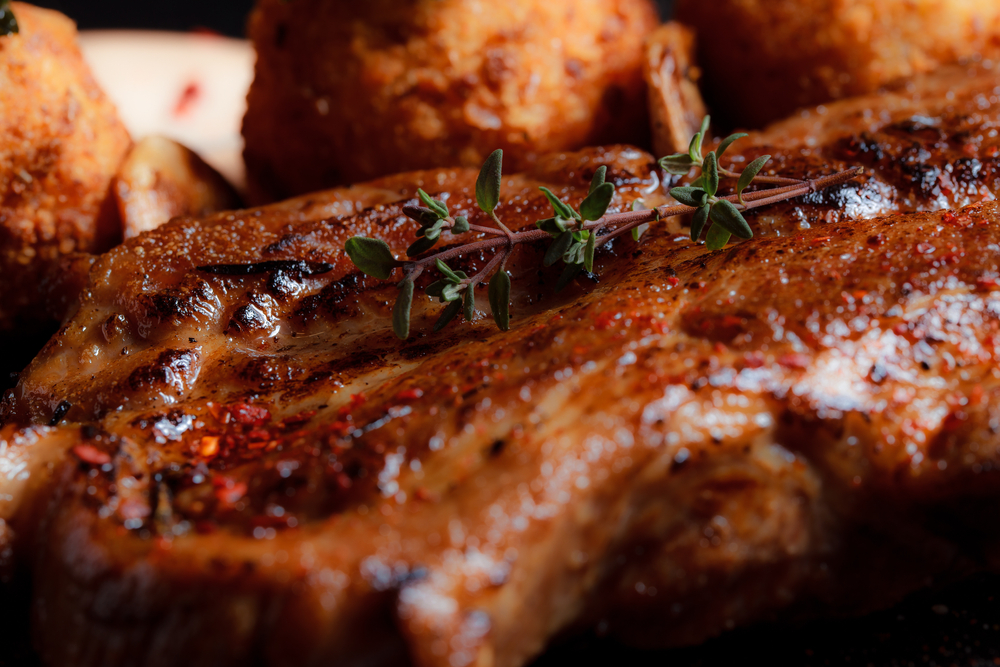 Colonial House Restaurant And Bar
Open for breakfast, lunch, and dinner this restaurant has been serving the community for decades and is well-loved.
It's comfort American-style cuisine that will leave you feeling full and content.
Since 1981 this family-run restaurant is one of the best restaurants in Rapid City. The menu is expensive and will please most people.
Menu items include such items as Spitfire Chicken Pasta, Fried Shrimp, Steak Finger Strips, and Grilled Atlantic Fillet. They also have some vegetarian items on the menu that could easily be made vegan.
What this restaurant is most known for though is its hospitality. When you walk through the doors here they want you to feel like you coming home. Oh, and they make their own bread.
Qué Pasa Cantina
This casual down-to-earth restaurant in Rapid City serves authentic Mexican food and has Rapid City's best tequila selection. The name translates to "What's Up" which I think gives you an idea of the vibe of this place.
The menu combines classics like Carnitas, Enchiladas, and Burritos with dishes that are fresh and new. Vegetarians and vegans will find plenty on the menu to please them.
It has a somewhat vacation-style vibe and this coupled with a laid-back atmosphere makes it a great place for a leisurely lunch or evening meal.
If you can sit on the patio as it has a great view of downtown. If you want a fun night out this is one of the restaurants in downtown Rapid City for you.
Murphy's Pub And Grill
Murphy's is an iconic pub that has enjoyed nearly eight decades as a staple in the downtown Rapid City bar scene.
Here they create a comfortable and inviting pub atmosphere that honors the rich history of the building and of course serves great food.
The menu is full of the sort of bar food you would expect. Sliders, salads, burgers, and sandwiches all take center stage.
However, all the food has somewhat of a twist like Cranberry Coleslaw and Pork Sliders with Watermelon-Jalapeño Bbq Sauce. Oh, and the Beer Cheese soup is somewhat of a local favorite.
This is one of the restaurants in Rapid City, SD you come for hearty food, a laid-back atmosphere, and great beer.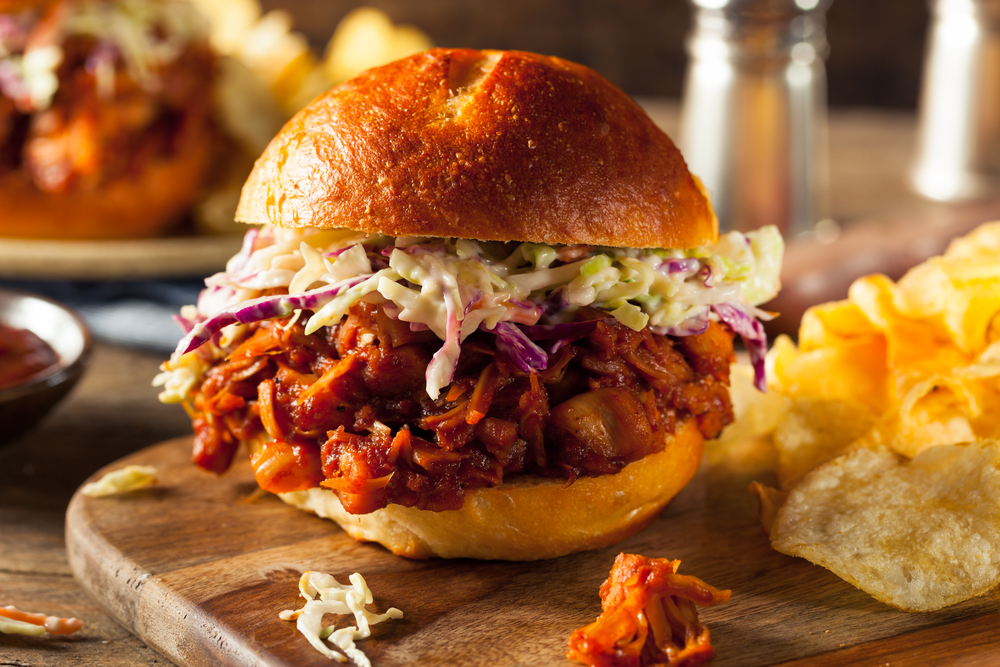 Firehouse Brewing Co
This family-friendly American restaurant is housed in South Dakota's oldest brewery and is of course situated in the original firehouse building.
The building was constructed in 1915 and is listed on the National Register of Historic Places
This casual downtown eatery offers great food and a bucket load of history.
The menu is extensive and it is said to serve the best fish and chips in town. The menu has some fun with names like Alarm Chili, Spontaneous Heating Gumbo, and the Firefighter Sandwich.
This is one of the places to eat in Rapid City South Dakota that everyone will enjoy, It's lots of fun and the food is great.
Fuji Steak and Sushi Bar
If you love Asain cuisine then you are going to love this Rapid City SD restaurant. The food is authentic, the atmosphere great, and the staff feeding.
Like any great Japanese restaurant, they serve a wide range of sushi which you can also have in entre size, and hibachi where the food is cooked in front of you.
The menu is extensive and vegetarians and vegans and well catered for. It is a great place to go for a celebratory meal or a special occasion.
When you dine here it's more of an entertaining experience than a meal out and I for one am all here for it. Some of the best food in Rapid City is served here.
Juniper
Somewhat of a hidden gem, this restaurant in Rapid City is situated on the west side of the city. It's a well-loved neighborhood restaurant with a small diverse and ever-changing menu.
Open every evening it offers the diner of Rapid City something a little different. The decor is bright and the ambiance is casual and contemporary.
Nearly all the ingredients they use come from local suppliers and the food is elevated American with a twist. It caters well to vegetarians and gluten-free eaters.
Menu items have included dishes like five-spice duck with blackberry gastrique.
Or portobello mushroom stuffed with burrata, tomato, basil pesto, and balsamic glaze.
And antipasti platter of artisan cheese, cured meats, olives, grapes, crusty bread, and generous swirls of olive oil.
Some believe they serve some of the best food in Rapid City but the only way to really find out is to take a visit yourself. This is one that should be high on your list.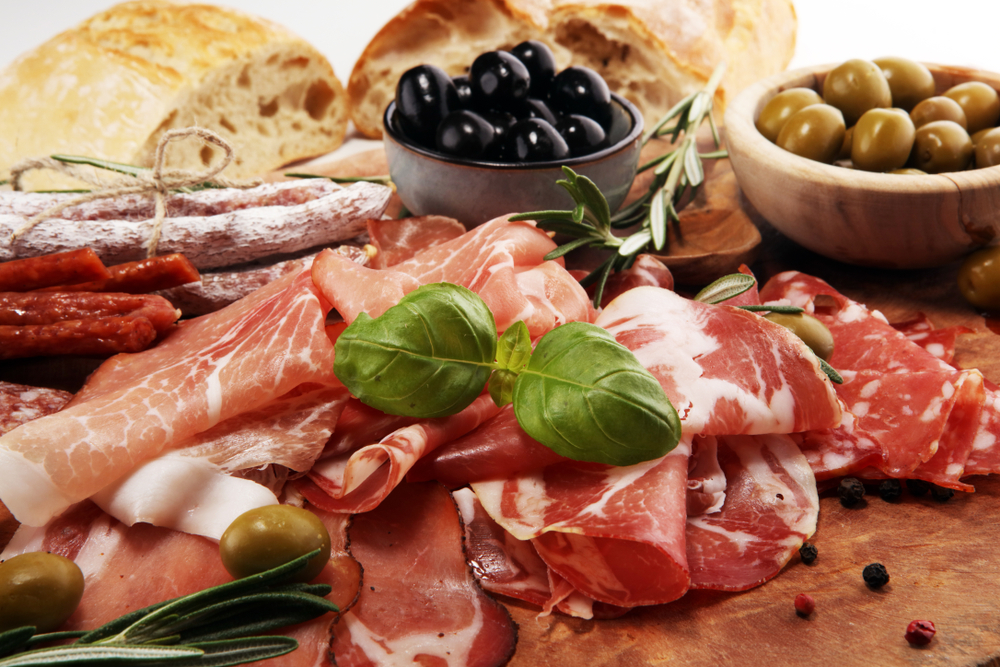 Piesano's Pacchia
If you love pizza most agree that Piesano's Pacchia serves some of the best. As well as pizza, you will find sandwiches, calzones, and classic Italian specialties here.
The doughs are handmade, sauces made from scratch, and the ingredients are the freshest they can be. This is good food served in a small quaint restaurant that makes you feel right at home.
The pizza menus and combinations seem endless. Their specialty pizza includes such things as mac and chees pizza and south of the border pizza which has refried beans and salsa base.
One of the restaurants in Rapid City for all the pizza lovers.
Dakotah Steakhouse
If you are someone who likes to visit in-vogue restaurants then this is the one for Rapid City.
With twenty craft beers on tap, an extensive wine by the glass program, specialty Martini, and food crafted from scratch then it's a great place to eat.
Here they believe dining should be a special occasion and it shows in everything they do.
While the menu is of course mainly steak also expect to find elk, buffalo, pheasant, walleye, and salmon to name but a few.
The menu includes items such as Kansas City strip, bacon-wrapped buffalo fillet, broiled shrimp skewer, and elk ravioli. They also serve locally made Silver Lining Ice cream which is worth the trip alone.
Minerva's
If you are after something a little up market in a great atmosphere then you can't go wrong with this restaurant. They also serve one of the best Sunday brunches in Rapid City.
The focus here is on hand-cut Midwest steaks and chops, fresh-made pasta and pizza, flavorful salads, and house-made desserts. Here food is about making memories and having a great experience.
The menu includes such items as Yellow Fin Tuna, Hunter's Ribeye, and Honey Almond Chicken. It's a pretty extensive menu that will please most palettes.
If you are wanting a great meal in a great atmosphere then this is one of the restaurants in Rapid City for you.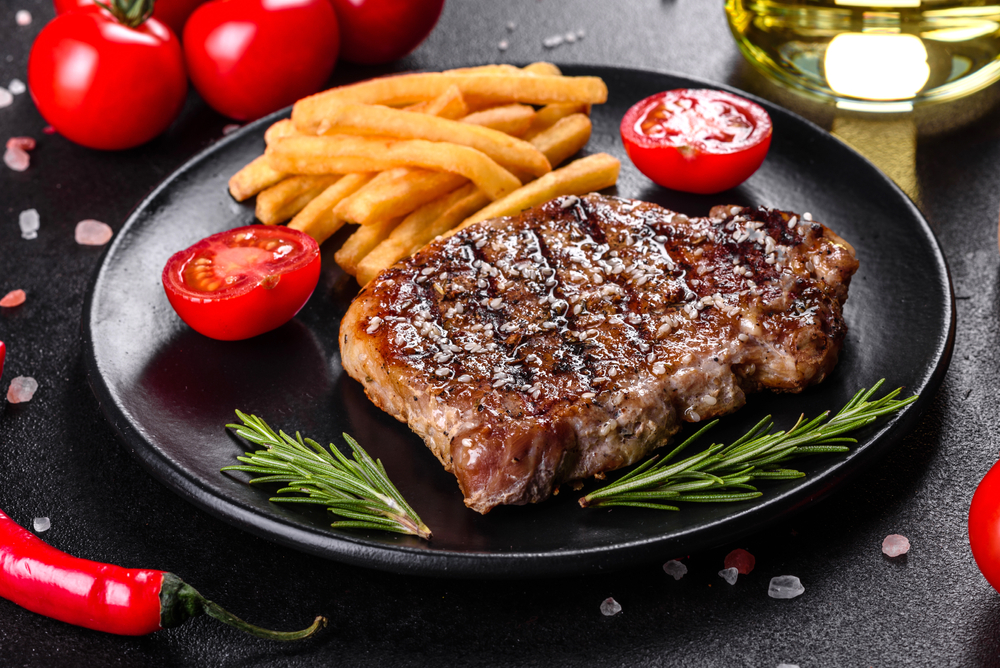 As you can see when it comes to restaurants in Rapid City there are so many to choose from. Food in Rapid City is great and whichever of these eating establishments you choose I'm sure you will have a great time.
Please come back and let me know which of these restaurants in Rapid City you choose and I hope you have a great vacation.