Are you looking for things to do in Lansing Michigan? You have come to the right place.
Lansing is Michigan's state capital and is a mix of that down-to-earth Michigan spirit and the culture associated with big cities. It's lively, artsy, friendly, diverse, and surrounded by beautiful countryside.
Lansing offers something for everyone from historical sites, great shopping, museums, art galleries, and the impressive state capitol building. You won't get bored here.
The downtown area offers numerous attractions within easy walking distance of each other. Michigan State University allows you to stroll through the grounds where you can enjoy the beautiful gardens.
If that wasn't enough Lansing has four artsy districts for you to enjoy depending on what you prefer. And for those who love breweries try the Makers & Shakers Beer, Wine, and Spirits Trail.
Lansing is also considered the festival capital of Michigan and hosts approximately 60 annual events throughout the year. You are pretty much guaranteed there will be a festival when you visit.
This city has so much to offer and there are so many things to do in Lansing it's hard to pick which to include.
Are you ready to see what things I have picked for you to enjoy in this little gem of a city?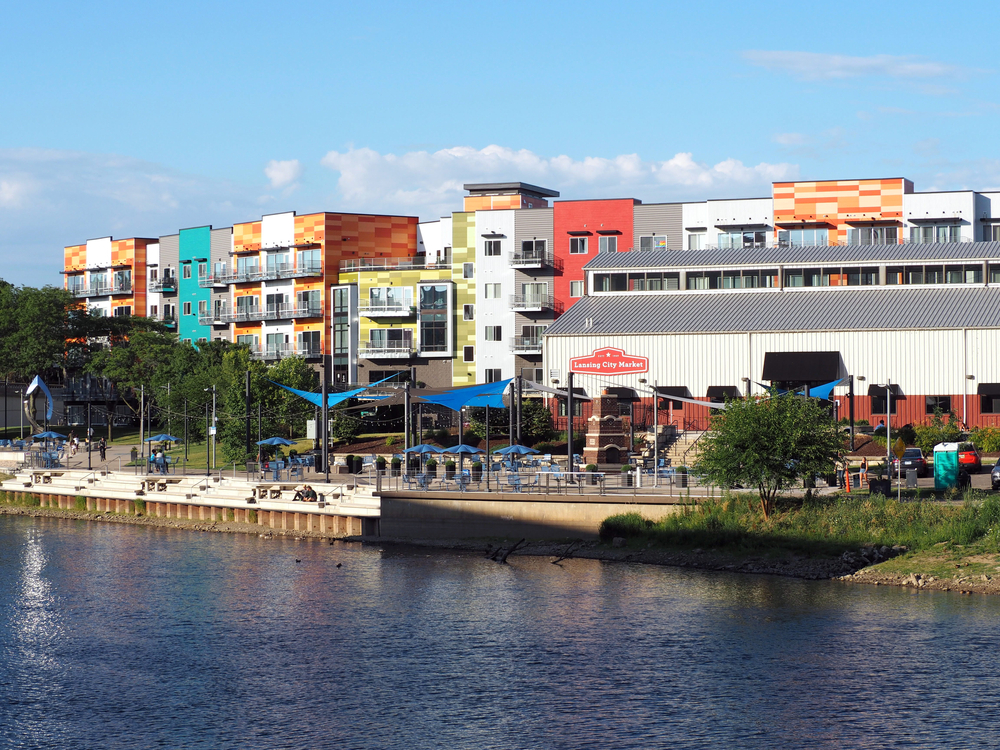 14 Best Things to do in Lansing MI You Shouldn't Miss
Visit The Michigan State Capitol
You can not visit Lansing without visiting the Michigan State Capitol building. Bult in 1879 it was one of the first capitol buildings in American to feature a cast iron dome.
In 1992 the building became a National Historic Landmark and it is a very beautiful and historic building.
It is also a popular spot without approximately 120,000 people visiting yearly. You can take a self-guided tour or join a guided tour.
My advice is to go a bit later in the day, late afternoon if possible that way you will miss all crowds. Definitely a must on your things to do in Lansing MI itinerary.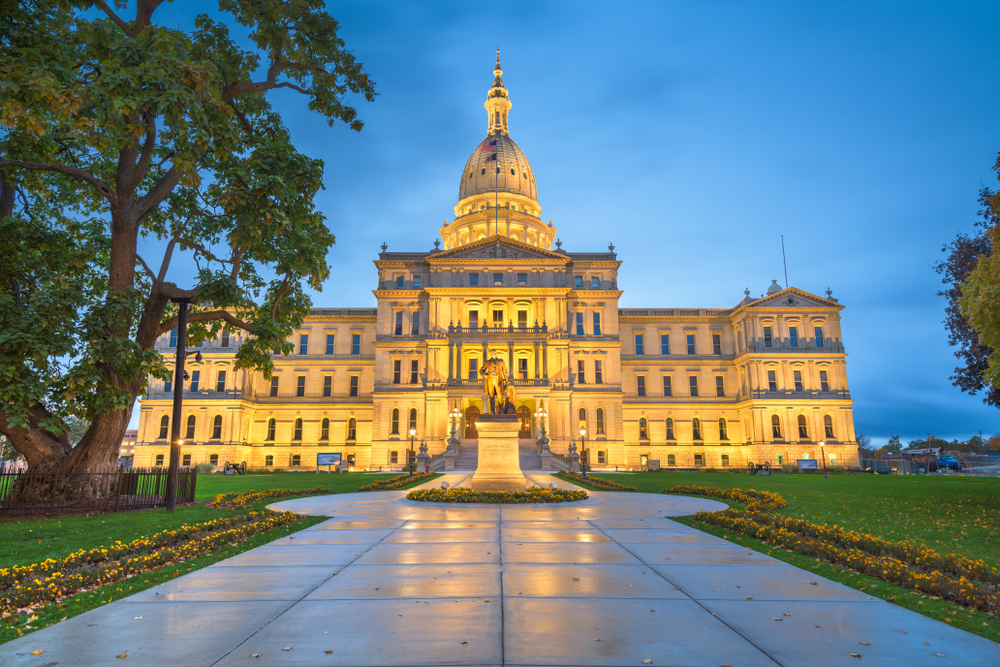 Enjoy The Michigan History Center
Filled with unique exhibits that document Michigans past the History Centre is a must for those who love their history.
The museum has a gallery dedicated to the European state founders and a Civil War exhibit with mementos from the conflict. Also documented through artifacts, written works, and paintings are the underground railroad and the anti-slave movement.
And of course, it would not be complete without a nod to Michigan's claim to fame as the nation's hub for automobile manufacturing.
Make sure you stop in the atrium and take a look at the three-story-tall topographical map of Michigan as it really is impressive. If you have children they will also love the costumed interpreters available throughout the exhibits to bring history to life.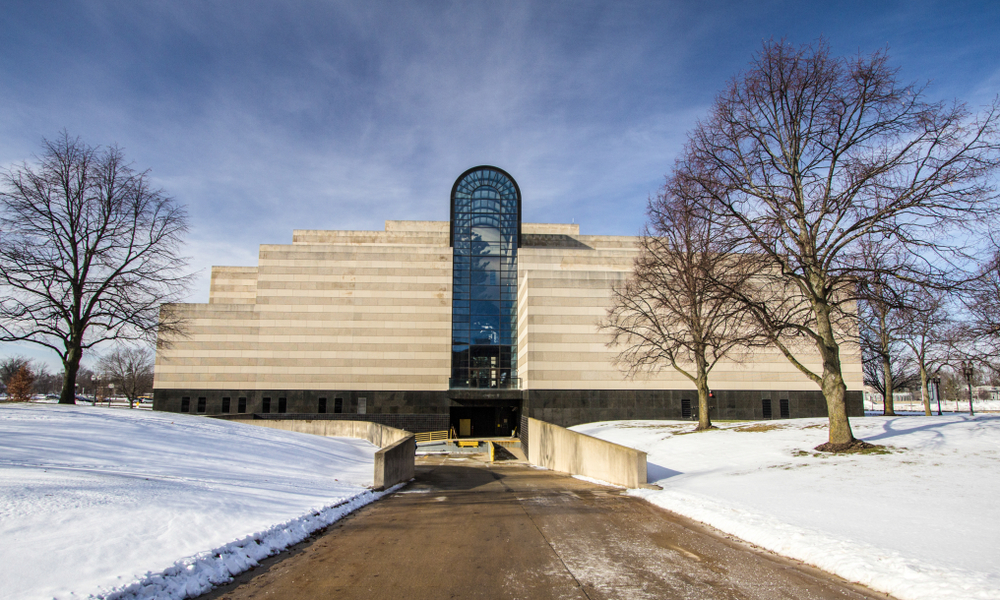 Learn At The Impression 5 Science Center
If you have children then this science center is an absolute must. It is an interactive science education facility that is way more fun than it sounds.
The exhibits here are created to engage all the five senses and there are more than a dozen stations where visitors can get hands-on experience.
Thought chemistry was boring? Think again. The chemistry lab presents entertaining workshops that will keep you gripped.
My advice is to get here as close to opening as you can that way you will be able to enjoy the exhibits at your leisure.
This is one of those fun things to do in Lansing MI on a rainy day.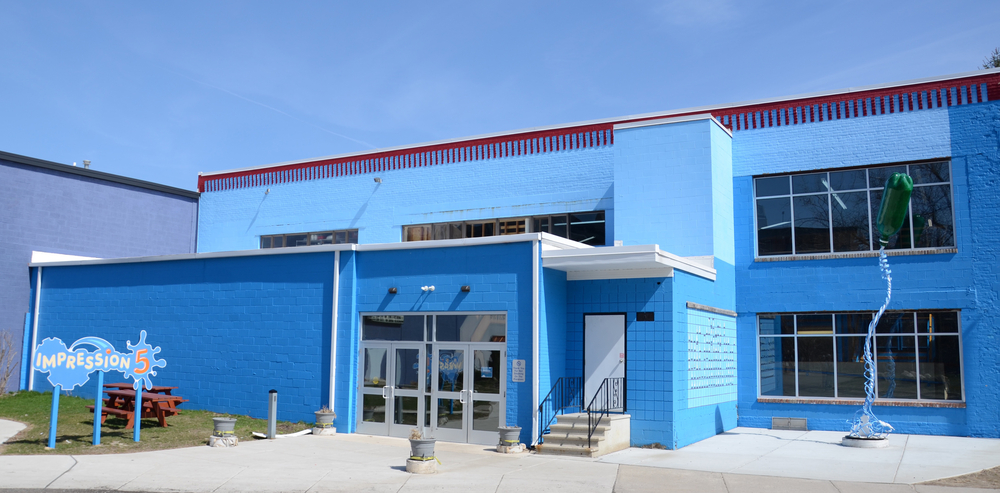 One Of The Best Things To Do In Lansing Michigan Is To Get All Arty in The Artsy Neighborhoods
If you are the arty type then Lansing will be perfect for you. There are four art districts to explore all offering something a little different from the last.
REO Town offers colorful street art, funky eateries, and all the hip you can handle. The original site for the REO Motor company this place just screams culture.
Old Town has galleries, trendy boutiques and tends to focus more on the classical.
In East Lansing, the State University ensures the art here has a much younger and vibrant feel.
And finally, the Lansing Sculpture Walks is also a must-see.
Go Car Crazy At The R.E. Olds Transportation Museum
For those who are car or history fans, this definitely needs to go on your things to do in Lansing MI list. The Transport Museum is filled with unique exhibits regarding the Oldsmobile.
In the museum, you will find more than 60 Oldsmobile vehicles and thousands of authentic items.
Interestingly R.E. Olds, an accomplished inventor, and designer also designed a lawnmower engine. You can find out all about this and engine design at the Lansing and Lawnmowers exhibition.
And if you are after some Oldsmobile memorabilia head to the gift shop.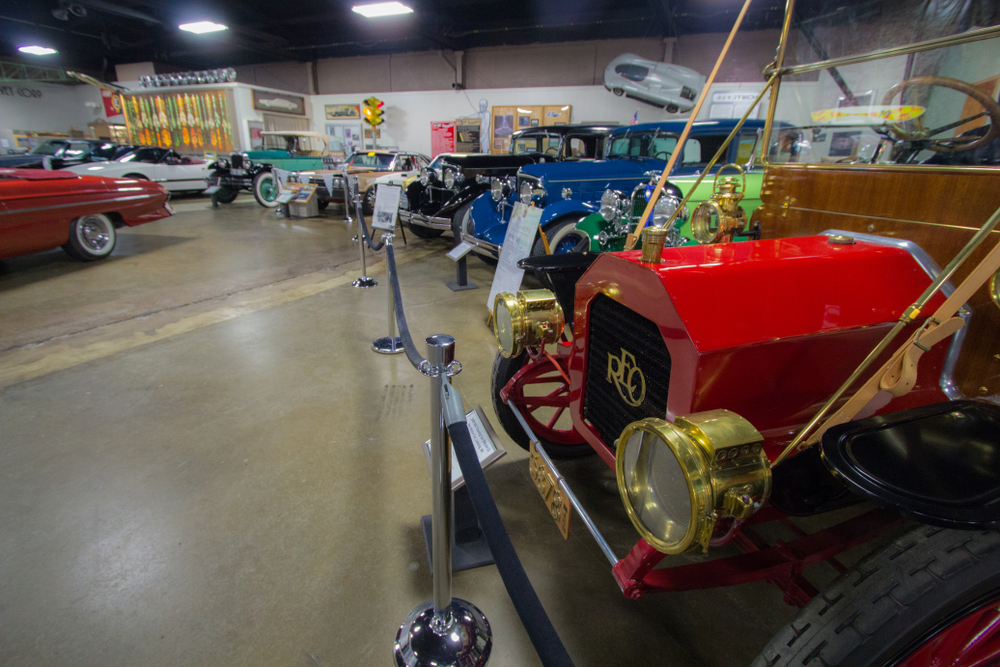 Look To The Sky At Abrams Planetarium
The Talbert and Leota Abrams Planetarium is located on the campus of Michigan State University so you can combine this with a stroll around their grounds. The center is managed by the school's Department of Physics and Astronomy.
On weekends the planetarium does special shows for the public. You get to sit in the auditorium with its dome ceiling and learn about the stars, planets, and constellations.
If you have never experienced one of these shows I highly recommend it. After the show ends if weather conditions are good you can view the night sky through one of the planetarium's high-powered telescopes.
I absolutely love planetariums and this one is rather special so I highly recommend you add it to your things to do in Lansing list.
Explore The Lansing River Trail
If you prefer getting out and about then I highly recommend the Lansing River Trail. It's a 13-mile trail that you walk or bike around and it takes in a lot of the sites.
The trail winds its way past nineteen county parks, three museums, two rivers, a farmers market, and a creek. It is a great way to orientate yourself to the many sights and sounds of this city.
Some of this trail is paved, some of it has wooden boardwalks and bridges, and all of it is fairly easygoing.
The trial is divided into three sections, the first two are where you will find all the attractions.
The last section passes through wetlands and woodlands and is beautiful. If you are just using the trail to see the sights then stick to the first two parts.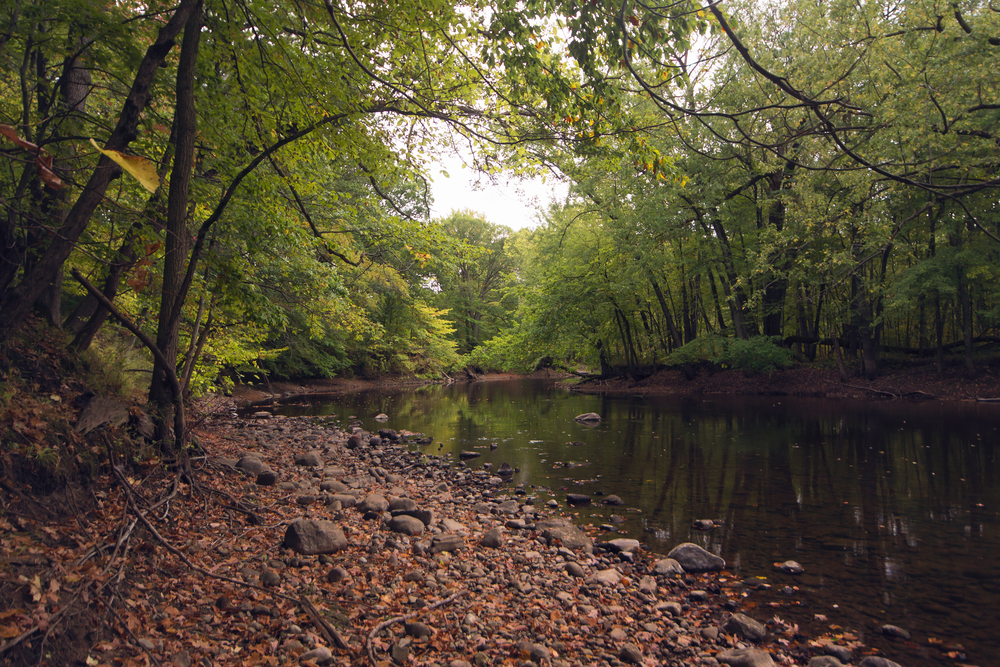 Relaxing At The Fenner Nature Center Is One Of The Fun Things To Do In Lansing Michigan
If you are thinking of getting away from it all then may I suggest a trip to the Fenner Nature Centre? This 134-acre park includes four miles of trails and is a great place to find a bit of solitude.
The center which is 50 years old educates people on the importance of environmental conservation and contains many hands-on exhibits for children/
At the visitors center, you can see all kinds of animals including reptiles, songbirds, deer, and wild turkeys.
The park is open daily from dawn to dusk and often holds events so check before you go to see if there is anything you are interested in.
Visiting and exploring the Fenner Nature Center in Lansing Michigan would make a wonderful Midwest weekend getaway!
Step Back In Time At The Turner-Dodge House & Heritage Center
Listed on the National Register of Historic Places in 1972 this mansion dates back to 1855 and has stories to tell. The house is a Classic-Revival style of architecture and in my opinion, is well worth a spot on your things to do in Lansing MI itinerary.
It was one of 260 homes built by local architect Darius B. Moon who also was a poet and artist. It was constructed for James and Marion Turner some of Lansing's early pioneers.
The site of 9 acres tells the story of the early pioneers and is very interesting. The house is also very beautiful.
Find Solitude At Woldumar Nature Center
Perfect for summer hikes and a winter paradise Woldumar Nature Cente is another one of Lansing's environmental education and conservation centers.
This 178-acre-park includes one of the oldest homes in the county, Moon Log Cabin which sounds very romantic and whimsical. The park also has an over a mile stretch against the scenic grand river.
There is no entrance fee but a $2 donation is encouraged. Another great place to get away from it all for a while.
Take A Trip The Michigan Princess
Considering a trip on a historic steamboat? Yes, you can do that too in Lansing.
While they don't do day trips they do often put on events, luncheons, and concerts which you can attend for a fee, and if there is one while you are there I highly recommend taking a trip.
The boats are often hired out for events and parties so if you are there with a group maybe hiring one might be in your budget.
Or just head over to the dock at Grand River Park and maybe you will catch one in action.
This is really one of the fun and unique things to do in Michigan.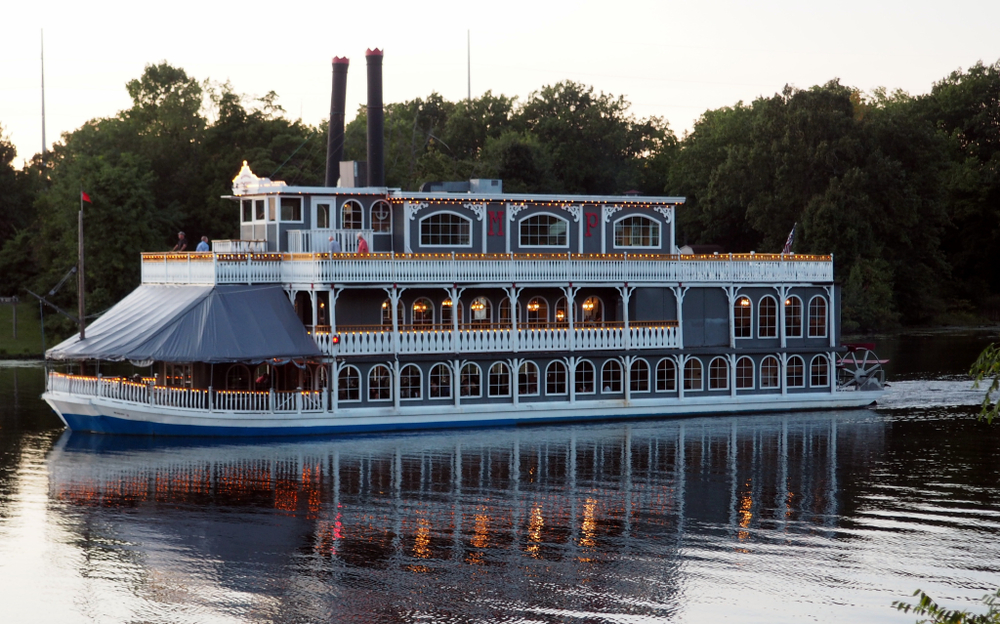 Spend Time At The Lansing Community College Sculpture Walk
Located on the campus of Lansing Community College you will find the Lansing Community College Sculpture Walk.
Here you will find nearly 30 unique sculptures by various artists. The sculptures are designed by the staff, students, and alumni.
The most iconic of the pieces been a 30-foot-tall red ribbon located at the Arts & Science Building and a collection of massive number two pencils that sit outside of the Early Learning Children's Community building.
All areas where the sculptures are are open to the public and you are free to come and go as you please.
Visit The Meridian Historical Village For Its Well-Preserved Buildings
Managed by the Friends of Historic Meridian set in a beautiful park the village site just outside of Lansing in Okemos.
The village contains well-preserved homes and shops and a historic school building. The site also includes a quaint white chapel. It really is picture-perfect.
The village is open to the public from 10 am to 2 pm daily.
Hang Out At Hawk Island Park
With a name like Hawk Island, how could you not pay this place a visit? The park includes a 1 ½ mile trail, a beach for swimming, a splash pad, a picnic area, and a fishing dock. It's a place for the whole family to enjoy.
And if that wasn't enough there is a store, concession stands a game area, and a playground, you may never need to leave.
In the winter the park turns into a tubing and sledding paradise.
There is a small fee to enter but there is so much here you really will get your money's worth.
If you are looking for a worthy Michigan road trip, this is certainly it!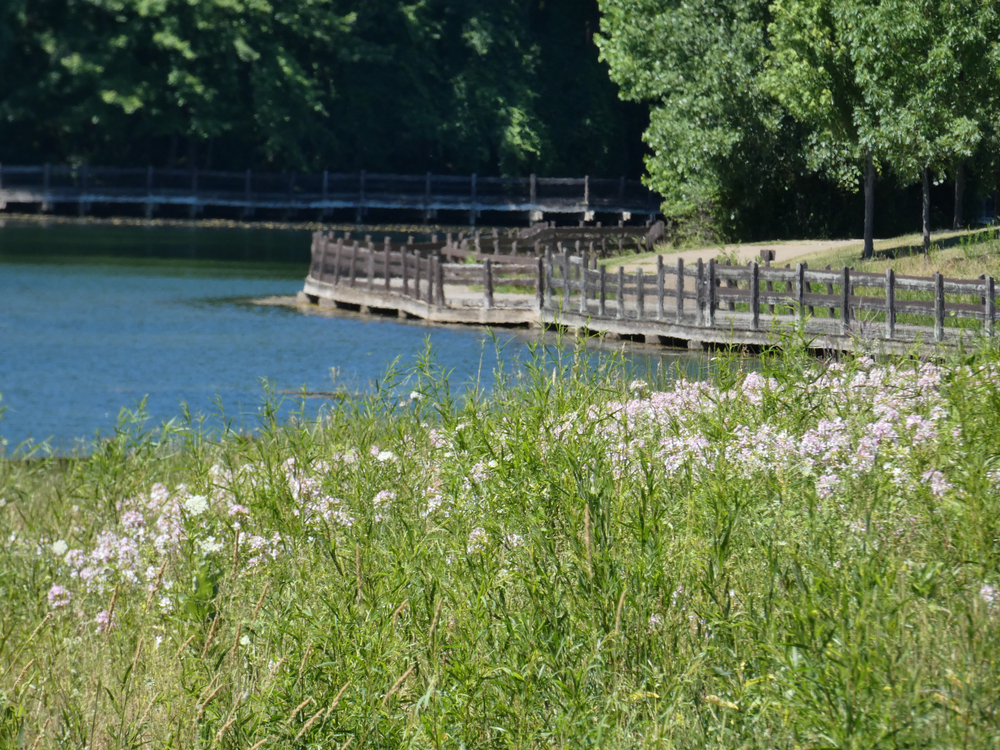 As you can see there are so many things to do in Lansing MI.
And this list is just a start. I am quite sure wherever you go and whatever you do you will have an amazing time. This city is vibrant and has so much to see and do.
If you have visited Lansing before and have another option to add to this list of things to do in Lansing Michigan, then please let me know in the comments so everyone can see your recommendations.
I hope you have an amazing time in Lansing and I can't wait to hear all about it.
If you are looking for packing tips and hacks when preparing for visiting all the Lansing Michigan attractions read about how to pack lightly organizing everything in a carry-on!