Are you looking for restaurants in Akron Ohio? You are in the right place. In this article, I will walk you through Akron restaurants and tell you everything you need to know about food in Akron OH.
There are so many great things to do in Akron. It has some great attractions, lovely green spaces, museums and of course some great restaurants.
You will find some innovative food mixed with some midwest comfort food. From casual spots to fine dining Akron, OH food has it all. Akron is one of the vibrant midwest cities.
Whether you are looking for a place to eat while sightseeing, a place to spend a romantic evening, or a place to gather with friends this city delivers.
So are you ready to see some of the best restaurants in Akron?
Pull up a seat, grab a snack and let me walk you through restaurants in Akron.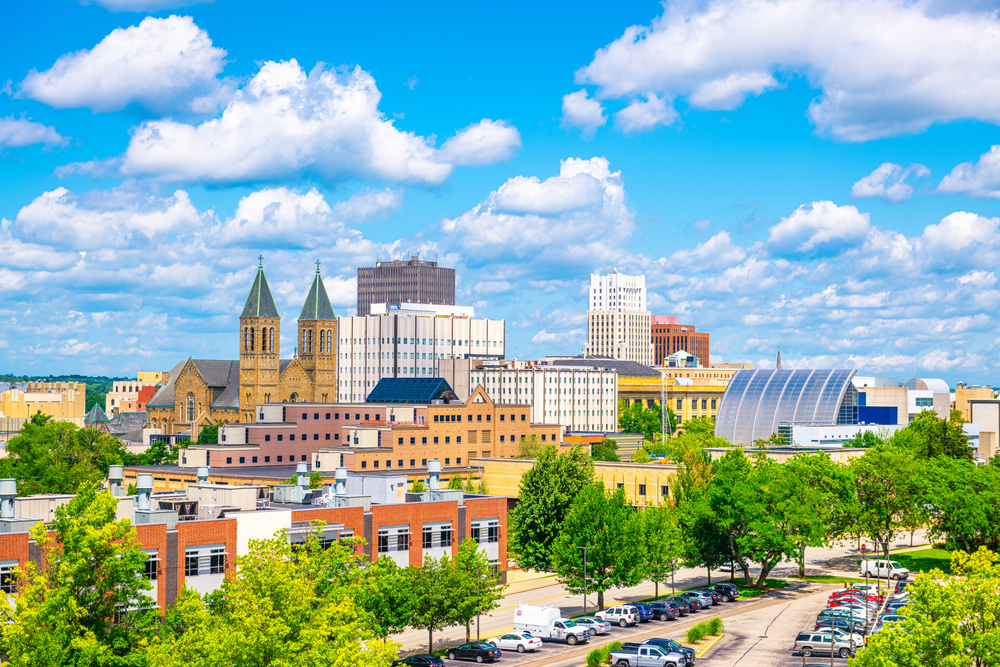 15 Best Restaurants In Akron OH You Must Try
Cilantro Thai
If you are looking for Thai food in Akron OH, then you have found it. This contemporary Japanese restaurant has bold flavors and a lovely menu.
As well as the classic Thai dishes such as Green Curry, Pad Thai and Noodle Soup they also do some great specials.
Mango Tango Tilapia and Duck Basil are examples of some of the delicious combinations on offer. They also have a great selection of sushi.
In the heart of downtown, this restaurant offers a chic and elegant experience with some award-winning food. This is one of the best downtown Akron restaurants.
There are so many places to visit in Ohio and a trip to visit Akron restaurants should be on your list!
Crave
This colorful contemporary art-filled restaurant is a must-visit if you love things a little different. This is one of the best Akron restaurants for unusual food combinations.
Here they specialize in experimental flavor combinations. The food is bold, beautifully presented and so delicious. Dinner in Akron here is a real treat.
Vegan chicken apple bratwurst, pork tenderloin black lime dusted, and fried alligator tail all appear on the menu. The menu is a real delight and the only problem you will have here is deciding what to eat.
It is a somewhat playful place that manages to surprise you. Definitely some of the best fine dining in Akron. This is one of the Akron restaurants downtown you must visit.
Akron is one of the vibrant midwest cities with such an exciting food scene!
Diamond Grille
If you can only visit one Akron restaurant then make it this one. Not only is this one of the best Akron restaurants but it's an iconic landmark destination. This Akron restaurant downtown is a must-visit.
Friends have gathered here since 1935 and the restaurant has changed little since. It still retains all the charm that made it so popular then.
The restaurant is known for its flame-broiled steaks, fresh-caught seafood, and hand-crafted cocktails. Stepping in here is like stepping back in history. But it's not just about how this place looks the food also lives up to the hype.
Whether you choose one of the US prime beef steaks, the famous shrimp cocktail, or the whole main lobster you won't be disappointed. The presentation is incredible, the service great, the food delicious and the ambiance incredible.
One of the best restaurants in Akron.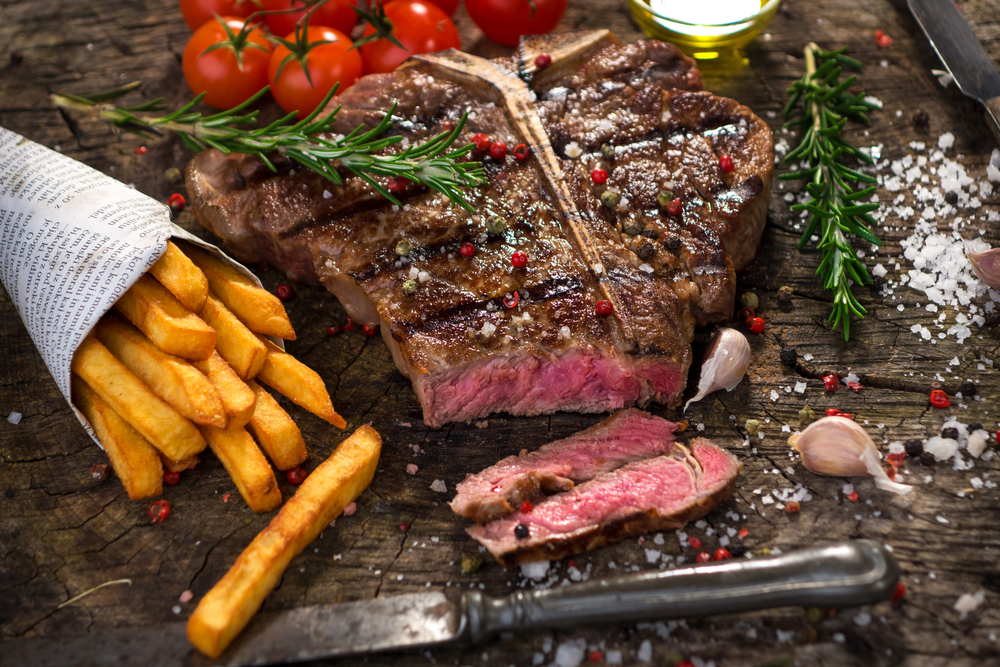 The Lockview
If you love a good grilled cheese sandwich then you are going to love this place. Grilled cheese sandwiches are somewhat of a specialty here with 15 different types on offer. They serve the best lunch in Akron here.
But it's not just all about cheese sandwiches they other such delights as deep-fried pepperoni, steak on ciabatta, burgers, macaroni cheese, and a whole lot more. They also have a few vegetarian vegan dishes.
It's a laid back establishment with a great patio space and makes the perfect spot for mid-week lunch. This is one of the best restaurants in downtown Akron.
Luigi's Restaurant
This award-winning eatery has been serving the local community since 1949 and is well loved. Its got all the classic Italian vibes and serves great food in a cozy homestyle restaurant.
It's an ideal place for a family dinner or a meal with friends. There is of course pizza and Italian dishes on offer. The dough is homemade, the sauces are created from family recipes, and the service is always friendly.
Here you know exactly what you are getting time after time and its simple great service, lovely home-cooked food, and a menu that will make most people happy. This is one of the best Akron OH/Ohio restaurants.
Restaurants in downtown Akron don't come much better than this.
Sakura
If you love Japanese food you will love this Akron OH/Ohio restaurant. Here they serve Akron OH food cooked to traditional Japanese techniques with interesting twists.
The flavors are complex, the service is great and the ambiance is fantastic. Here it's all about good times and great food.
Menu items include such items as Katsu Curry Rice, Pork Shogayaki, and Tonkatsu. They also have a great sushi menu.
If you are looking for somewhere to have dinner in Akron then you can't go wrong here.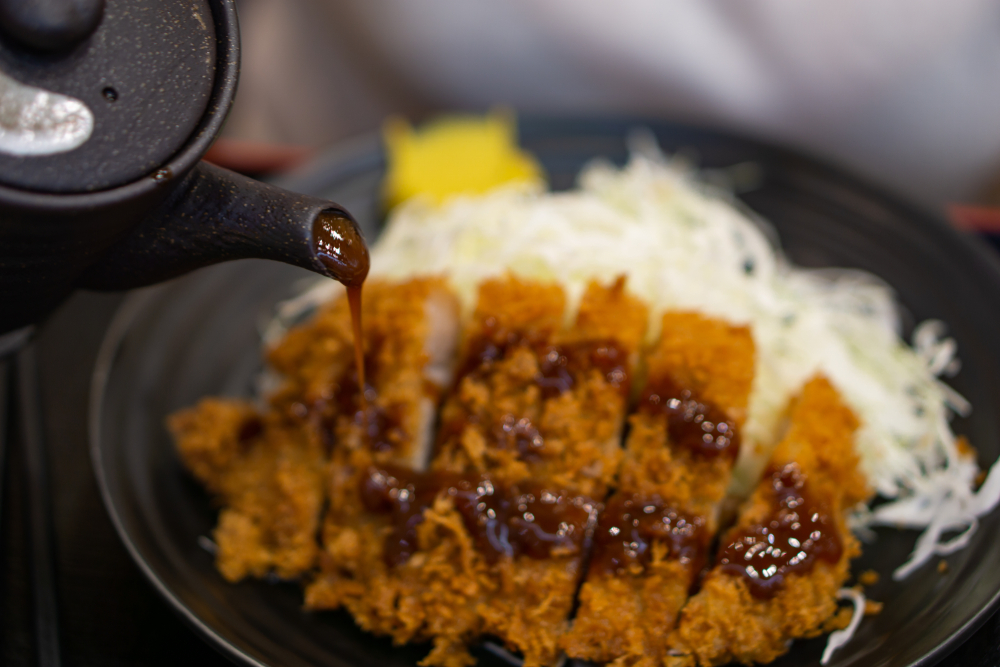 Swenson's Drive-In
If you are after a quick snack old style then try Swenson's Drive-In. Here you will find old-school burgers, potato puffs, and shakes all served through your car windows. This is one that children will love.
The burgers are award-winning and the locals love it here. There is much more than burgers here but it's good old American fare.
The shakes here are also worth a mention with Pineapple, Peanut Butter, and Key Lime some of the more unusual flavors on offer.
This is one of those cult-like restaurants everyone knows. Everyone should really visit it here at least once. It's a great place for lunch in Akron.
Fleming's Prime Steakhouse & Wine Bar
If you are looking for an upscale steak restaurant then this is one for you. Here you will find top-quality beef, seafood, and signature cocktails.
If you looking for somewhere to celebrate or a data night restaurant this place is perfect. Everything about the restaurant is impressive.
Menu items include things like Chilled Seafood Tower, Truffle-Poached Lobster, Prime Bone-In Ribeye, and Chickpea and Eggplant Croquette.
The service is great, the food delicious and the atmosphere comfortable yet elegant. Here you will find some of the best fine dining in Akron.
The Rail
If you love a good burger then you will love The Rail. The burgers are local and award-winning and oh so delicious.
Not only does the meat come from Ohio but the beer and spirits are also sourced from the state. Chef Mike Mariola founded The Rail in 2011 and has created something quite special.
The menu isn't just burgers though they also have chicken sandwiches, salads, steaks, and great brunch items. Even the milkshakes here use local dairy products.
There is a great atmosphere here with great service and really really good American fare. This is one of the best restaurants in Akron that everyone will love.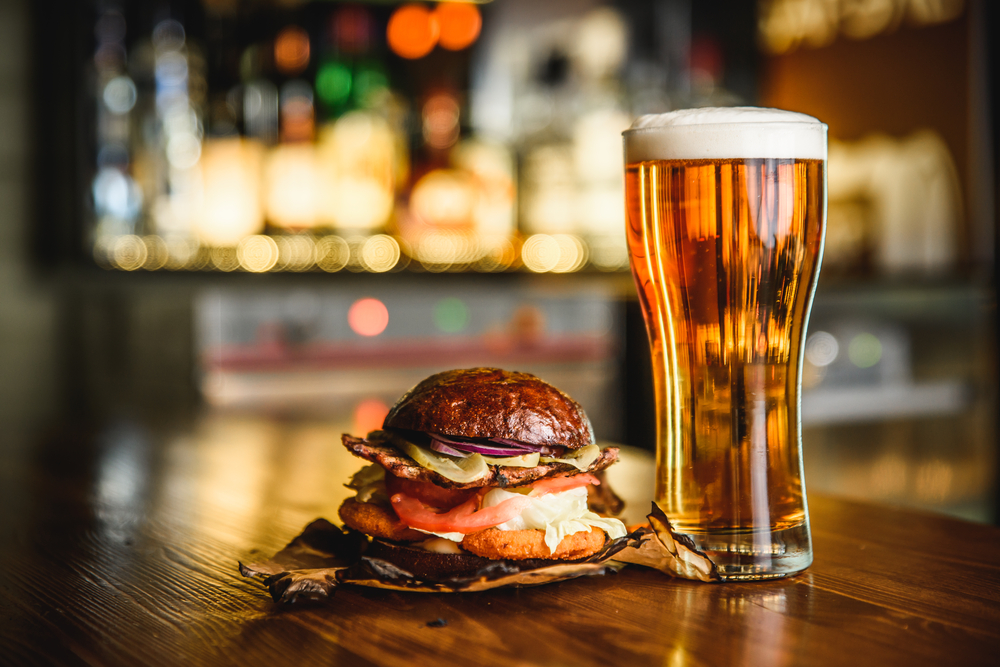 Edgar's Restaurant
Owned and operated by award-winning chef Glenn Gillespie this is one of Akron's top fine dining restaurants.
It's a beautiful restaurant located in the J. E. Good Park Golf Course complex. Inside it's elegant yet comfortable and makes for a great restaurant whatever the occasion.
The menu is diverse containing such items as Applewood Smoked Rib Tips, Southern Fried Catfish, Buttermilk Shrimp, and Beef Liver and Onions.
Chef Glen creates a "weekly features" menu involving food from a variety of countries, cultures, and styles. It is always worth ordering from this menu as it's always delicious.
If you are looking for a fine dining experience that is super flavorsome this is one of the restaurants in Akron for you. It's one of the places to come for a special dinner in Akron.
Honeymoon Grille
A family-owned and operated restaurant in the spot where the old Honeymoon Donuts building stood. This is a restaurant the community love and when you visit you will see why.
It's a great restaurant for families and has a lovely relaxed atmosphere. They serve breakfast and lunch here and whenever you visit you will have a great meal.
The menu is huge and will include something for everyone. Its great southern comfort food that is always served with a smile. They serve one of the best breakfasts in Akron here.
Ms. Julie's Kitchen
This vegan restaurant is a real gem. Much of the food here is actually picked from their own farms which are on abandoned lots in the city of Akron. This is local and fresh food at its best.
The menu is entirely vegan with items such as collards and cornbread muffins, sloppy mac, and a hemp patty.
They also have a lovely range of vegan desserts, including a great Strawberry Shortcake and cupcakes. If you are vegan then this is one of the best restaurants in Akron for you.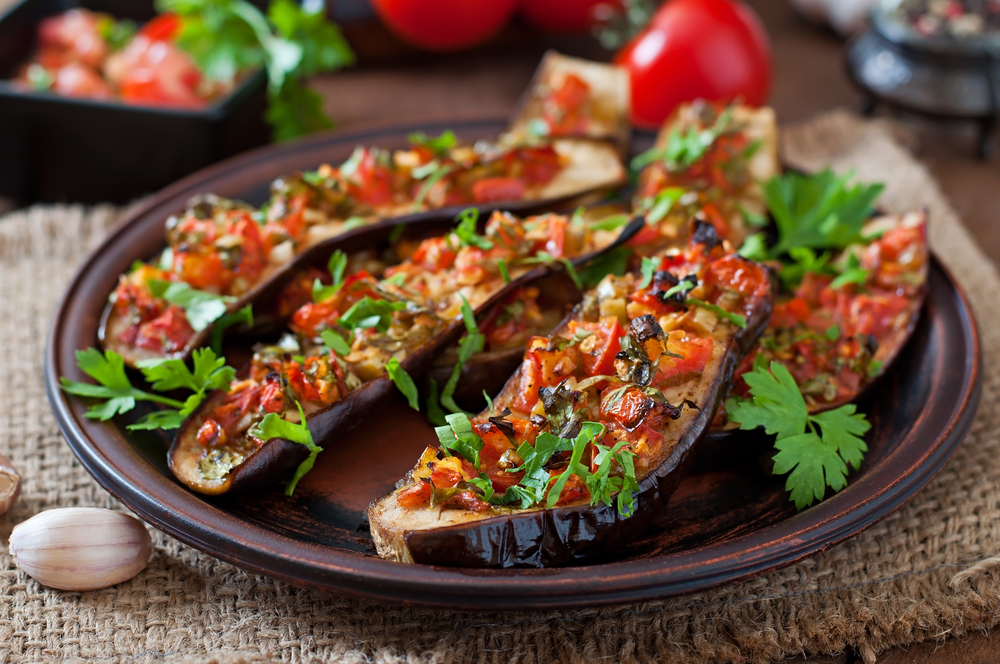 Nomz
This is a favorite brunch and sandwich spot in the Northside District of downtown Akron. It serves one of the best brunches in Akron.
The food is as locally sourced as possible and they have multiple gluten-free, vegan, and vegetarian options. This place is known for its seasonal menus and delicious food.
The menu includes vegan sandwiches, vegan salads baked brie, tacos, eggwiches, and a host of other items. The menu here is really diverse.
If you are dining with people who each have different dietary needs then this is a great Akron restaurant for you.
Lock 15 Brewing Company
If you love good beer and great food then this is the place for you. This family-friendly restaurant is alongside the canal and Cascade Lock Parks.
There is of course a brew house here and tasting the beer here is an absolute must., The restaurant is an open expo style so you can see your food being prepared and cooked.
The food is simple, rustic fresh, simple, and oh so flavorsome. The menu contains such items as scallops with roast cauliflower, Nashville chicken dinner, and ghost pepper mac and cheese.
Located at the Former Swinehart Tire Factory on the corner of North St. and Howard St. in downtown Akron whatever you eat here you will love this place.
There are some vegetarian items on the menu that could count as vegan options too but they are very accommodating here so just ask.
This is one of the best downtown Akron restaurants.
Therapy Ice Cream and Coffee Bar
If you have a sweet tooth you are going to love this Akron restaurant. This will make the kids very happy and the ice creams and sundaes here are so delicious.
Jimmy Carter Sundae, Death By Chocolate Sundae, and Munchie Madness Sundae are all some of the sundaes that grace the menu. They also do have some none dairy ice creams too.
This is a great place to get an afternoon pick-me-up or have dessert after a meal elsewhere. It's open until 8 pm most evenings.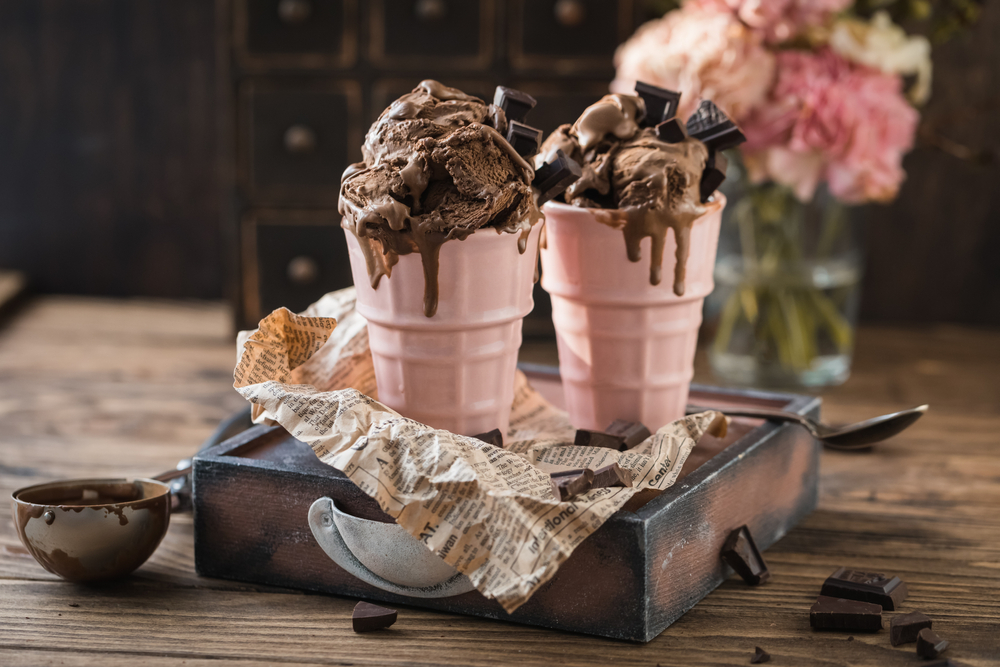 As you can see when it comes to restaurants in Akron there are so many to choose from. Whether you choose one of the restaurants in downtown Akron or choose to go further afield I know you will have a wonderful meal.
Akron OH food is delicious and you will just love the culinary scene here. Please come back and tell me which of these restaurants you visited. I hope you have a great Ohio weekend getaway.