As the state capital, there are a ton of fun things to do in Helena, MT!
With so many of the best things to do in Montana found in Helena, you must add this city to your travel bucket list.
This beautiful city was founded in 1864 during the Montana gold rush. Since it still holds onto its history, Helena is a lovely city to wander around. Admire the buildings in the Helena Historic District.
No matter your interests, there are Helena activities to keep you entertained year-round.
In town, you will find museums, historic buildings, shops, and breweries. Nature lovers will love being close to rugged mountains and picturesque lakes.
Set in the Prickly Pear Valley, the elevation of Helena is about 4,045 feet.
Even though it is the capital, it is not even in the top five largest cities in Montana by population. Because of that, you get a more local and laid-back feel.
Let's look at the top things to see in Helena, Montana!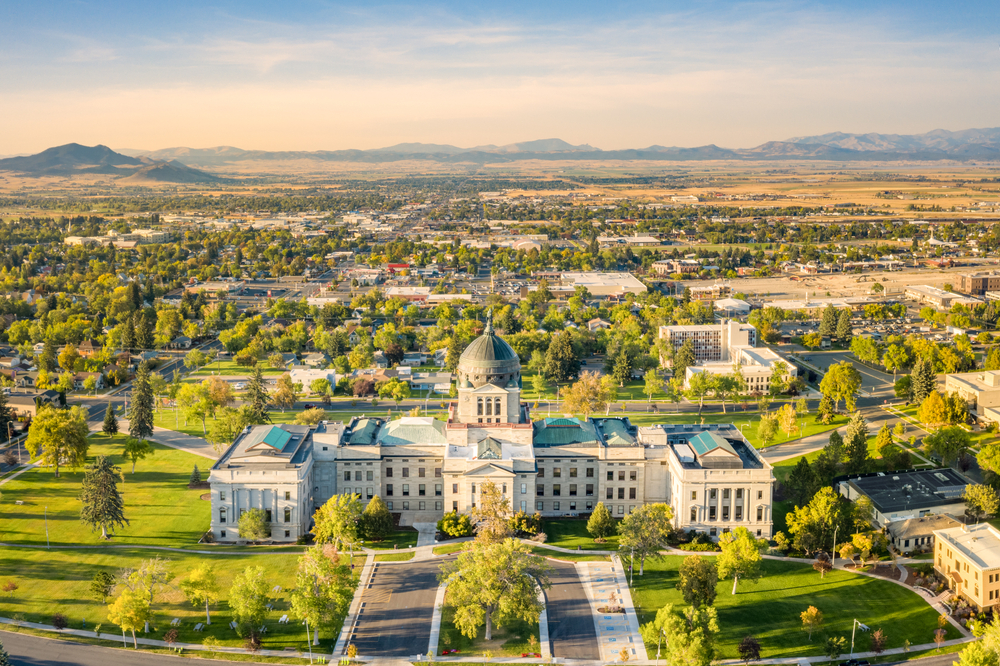 15 Best Things to Do in Helena, MT, You Shouldn't Miss
Visit The State Capitol
Of course, you should consider touring the Montana State Capitol building when in Helena.
Completed in 1902, this Greek neoclassical building is beautiful inside and out. It stands out regally on a 10-acre lawn. Spot the Statue of Liberty standing tall on the copper dome.
Inside, you will be awed by the amazing rotunda and the large collection of paintings, photographs, and statues.
You are welcome to take a self-guided tour any day of the week. During the summer, there are guided tours as well if you want to learn even more.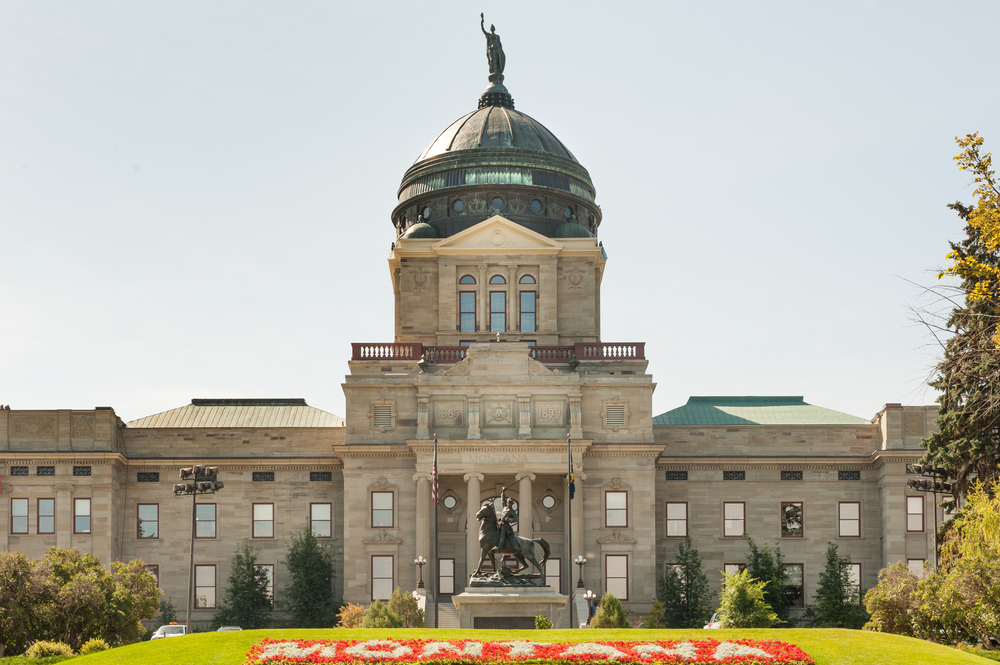 Seeing The Original Governor's Mansion Is One Of The Best Things To Do In Montana
Another historic building in Helena is the Original Governor's Mansion which was built in 1888 by entrepreneur William Chessman.
The red, three-story, Queen Anne home is picture-perfect and listed on the National Register of Historic Places.
In 1913, it became the residence of the first state governor of Montana, Joseph Toole. It was then the official governor's residence until 1959 when it changed to a building closer to the State Capital.
The Original Governor's Mansion has since been restored to its original appearance. Book a tour to explore the interior firsthand.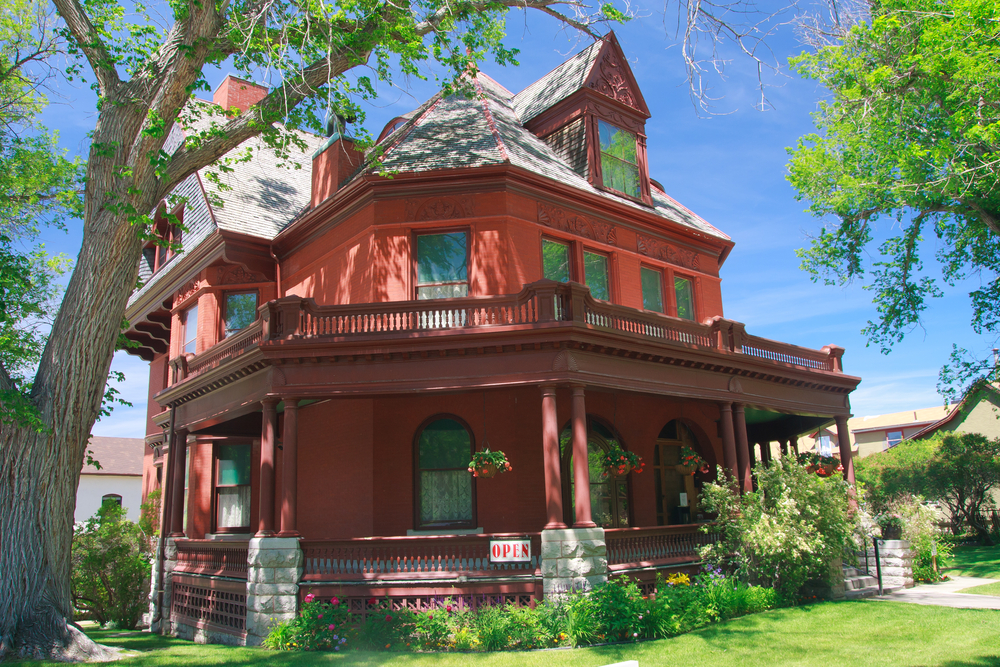 Learn At The Montana Historical Society Museum
Also known as Montana's Museum, the Montana Historical Society Museum is one of the best places to visit in Helena to learn about the state's history.
There are a bunch of exhibits with over 50,000 artifacts. The Native American collection alone has around 6,000 artifacts so you can learn about the local Blackfeet, Salish, and Sioux tribes.
Take a look into the Old West through a large selection of paintings by C. M. Russell. Step back even further in time with the archaeological collection including fossils.
There is so much to learn about, from mining to steamboats to firearms.
This is one of the best things to do in Helena that you do not want to miss!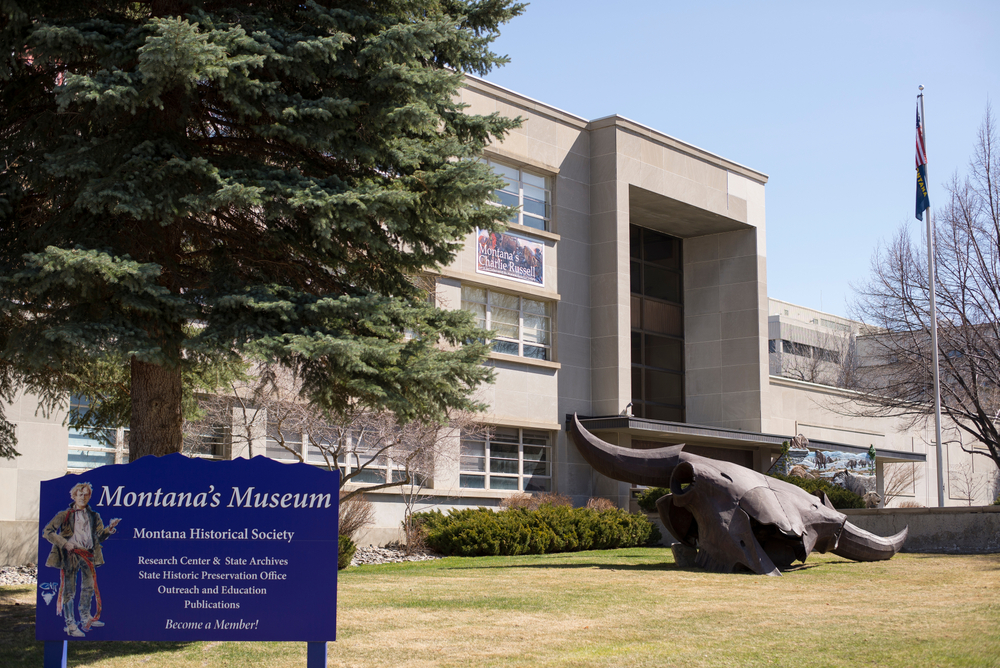 Stop by the Holter Museum of Art
The Holter Museum of Art is one of the best Helena attractions for anyone interested in art. The museum opened in 1987 and aims to make art and creativity available to the community.
The permanent collection and rotating exhibitions showcase contemporary pieces and regional artists. Come check out all the paintings, sculptures, ceramics, and photography.
The museum has art programs for all ages as well as different events in Helena such as artist talks.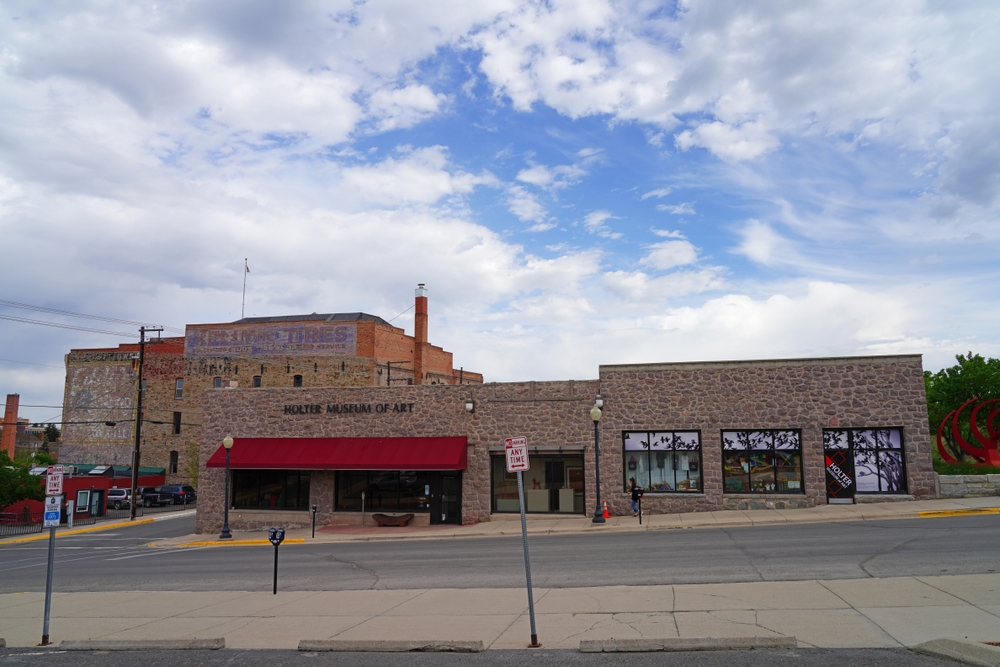 One of the Best Things To Do In Montana Is To Admire the Cathedral of St. Helena
The Gothic Revival Cathedral of St. Helena is a gorgeous place to visit in Helena.
Construction began in 1908 and while the first Mass was held here in 1914, the church was not officially consecrated until 1924.
A notable feature of the church is the 230-foot spires with 12-foot-tall gold-leafed crosses. Inside, you can admire the 59 stained-glass windows and golden details.
You can attend Mass here and there are guided tours available from Memorial Day to Labor Day.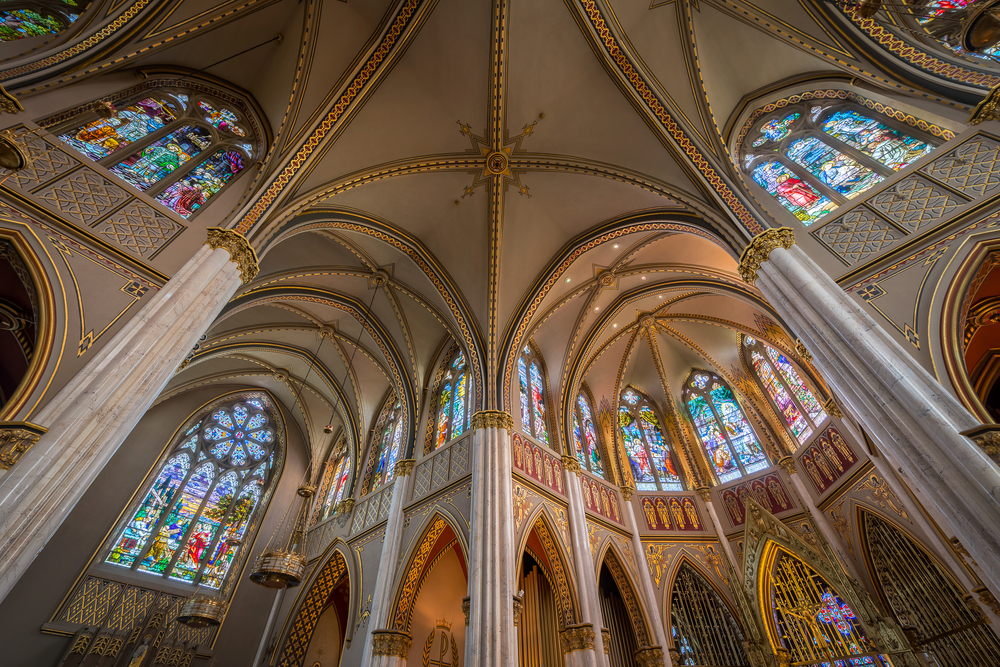 Hike in Mount Helena City Park
The 620-acre Mount Helena City Park offers some of the best outdoor activities in Helena, MT. As a bonus, it is free!
There is a great system of trails that vary in length and difficulty. Since Mount Helena is 5,468 feet above sea level, you will love the views as you hike. This is one of the best places for hiking in Montana.
One popular hike is the 1906 Trail. It is an easy to moderate, 2.9-mile out-and-back trail that will lead you to limestone cliffs and caves.
If you want to see beautiful wildflowers, check out the Prairie Trail. Other trails feature forests and meadows.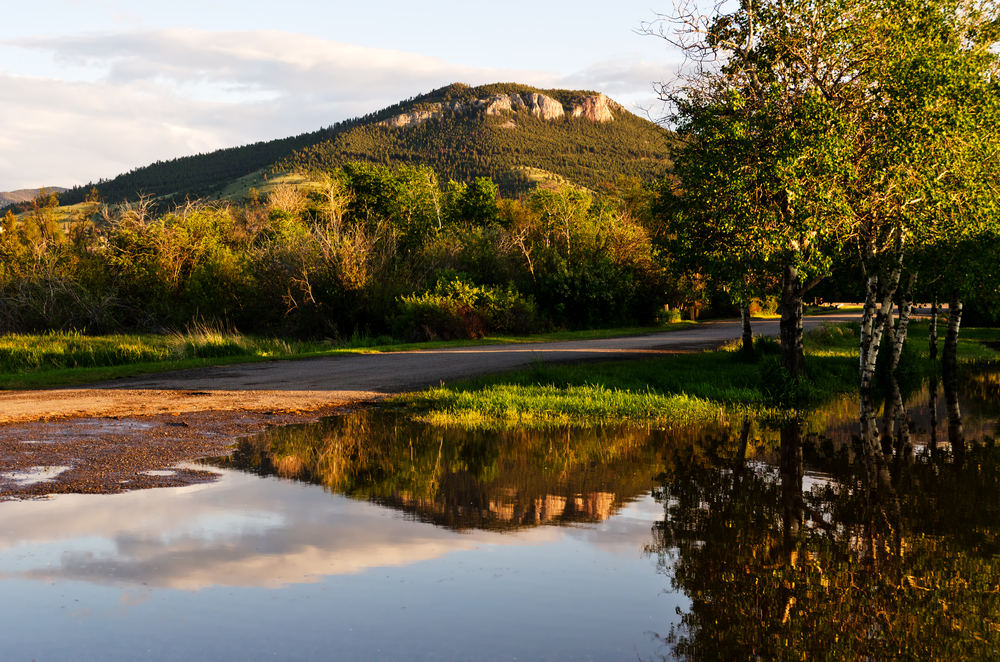 Bring the Kids to ExplorationWorks
ExplorationWorks is one of the best things to do in Helena with kids! This science center allows visitors to learn through interactive exhibits on a number of interesting topics.
Kids of all ages will have so much fun they will not realize they are learning!
Create colorful designs on a giant LiteBrite, play with the Air Maze, and get wet with the water table featuring Helena landmarks.
Families with kids under five can play make-believe in the Little Sky exhibit.
One of the coolest exhibits is the Indoor Beehive where you can see honeybees working close up and learn about pollination and agriculture.
ExplorationWorks also offers many different programs and events.
This is a great thing to do in Helena especially if you visit Montana in the winter.
Drink Some Craft Beer
There are many breweries in Helena perfect for anyone who likes to sample local craft beer while traveling.
The Lewis & Clark Brewing Co. has an assortment of award-winning brews.
Some of the most popular choices include the Miner's Gold Hefeweizen, the Prickly Pear Pale Ale, and the Tumbleweed Indian Pale Ale.
Stop by the tap room for a taste test and the chance to hear live music.
You can also visit the tap room at the Blackfoot River Brewing Company. There are many unique flavors to sample. From fruity to herbal to malty, there is a taste for everyone.
Other Helena breweries include Speakeasy 41, Ten Mile Creek Brewery, and Copper Furrow Brewing.
If you are hungry, there are many restaurants in Helena to try too!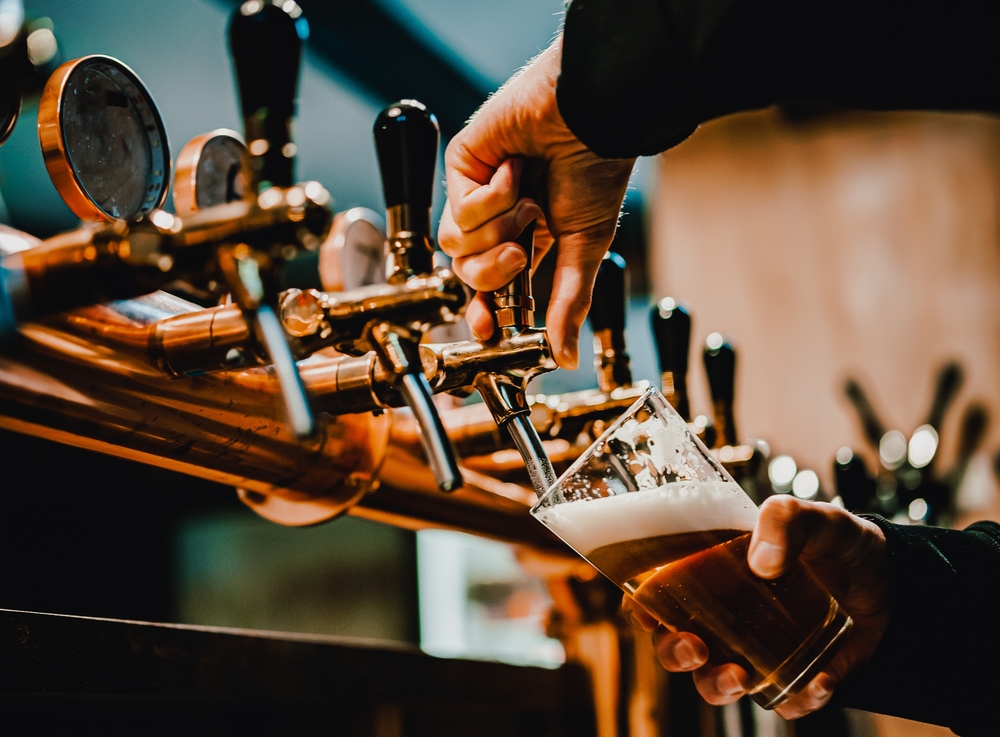 Explore Spring Meadow Lake State Park
The 30-acre Spring Meadow Lake State Park is a great place to get out of the city and relax in nature. Many activities can be enjoyed both on the water and onshore.
Canoeing, kayaking, or stand-up paddleboarding are ideal ways to explore the lake. Swimming is a wonderful way to cool off in the hot summer.
When the lake freezes over in the winter it becomes a destination for ice skating.
Bird watchers will want to bring binoculars to keep an eye out for the many bird species that call this area home. The park also has hiking trails and picnic tables.
You will quickly see why this park is one of the top things to do in Helena, Montana!
Go Boating at the Gates of the Mountains
Found about thirty minutes north of Helena, the Gates of the Mountains is a natural wonder in Montana.
This portion of the Missouri River was named by explorers Lewis and Clark because the towering 1,200-foot cliffs seem to open like a gate.
Book a boat tour to explore the waters and get a close look at the iconic, limestone cliffs. Keep an eye out for wildlife such as eagles, mountain goats, bighorn sheep, otters, black bears, and more!
The tours are two hours in an open-air boat so you can enjoy an unobstructed view of nature while breathing in the fresh, mountain air. If it rains, however, there is a cover.
On select Friday nights in the summer, there are dinner cruises perfect for couples. After the buffet dinner, you will admire the sunset over the water.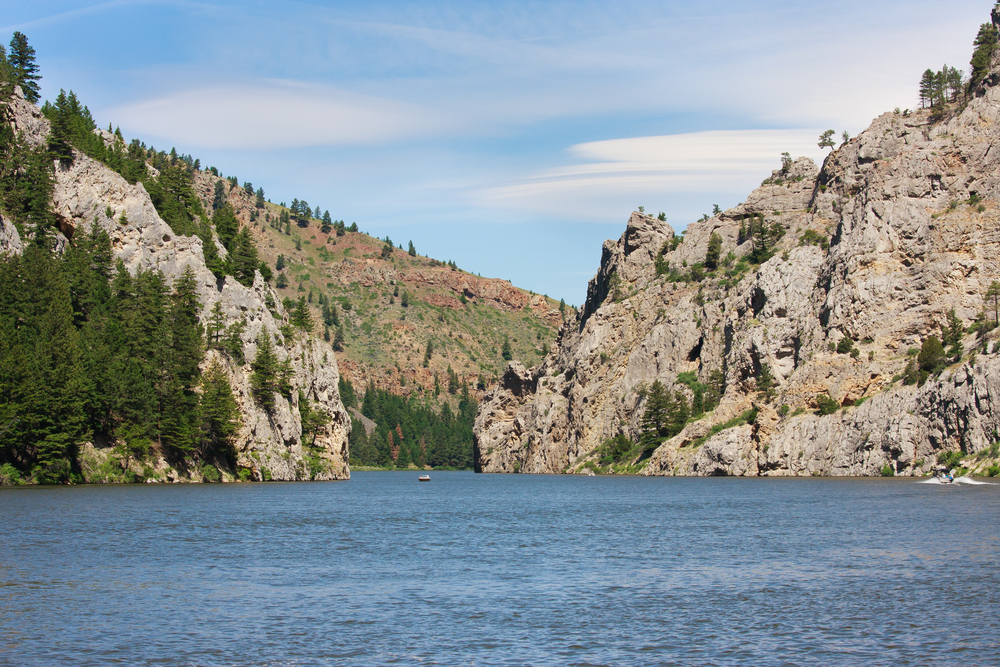 Stroll Through the Tizer Botanic Gardens and Arboretum
The Tizer Botanic Gardens and Arboretum is one of the best things to do near Helena, MT. A thirty-minute drive south of the city will bring you to 6 acres of sprawling gardens.
Walk the half-mile of trails and explore the themed gardens. Relax in the Meditation Garden or take pictures in the Rose and Gazebo Gardens.
The Butterfly & Hummingbird Garden gives you the opportunity to watch pollinators at work. There is also a cool vegetable garden, orchard, and herb garden.
Bring a picnic to enjoy among the plants or check the event calendar to see when the high tea will be hosted. There are other events throughout the year as well.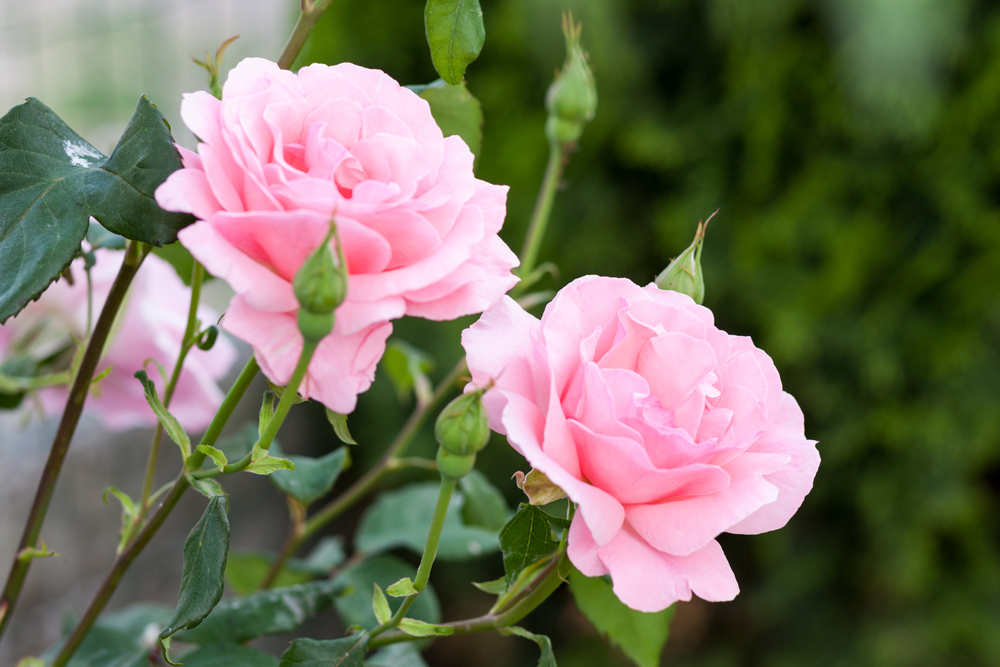 Ski at the Great Divide Ski Area
Skiing is one of the top things to do in Montana in winter. If you visit Helena, you must stop by the Great Divide Ski Area.
Hop on one of the five lifts and hit the slopes in the 1,500-acre ski area. Whether you want an easy route or a black diamond challenge, there are many slopes to choose from.
If you are new to the sport, you can take lessons too.
To fuel up during your ski trip, there are multiple places to eat and drink including the Missing Lynx Saloon which serves local beer and cocktails.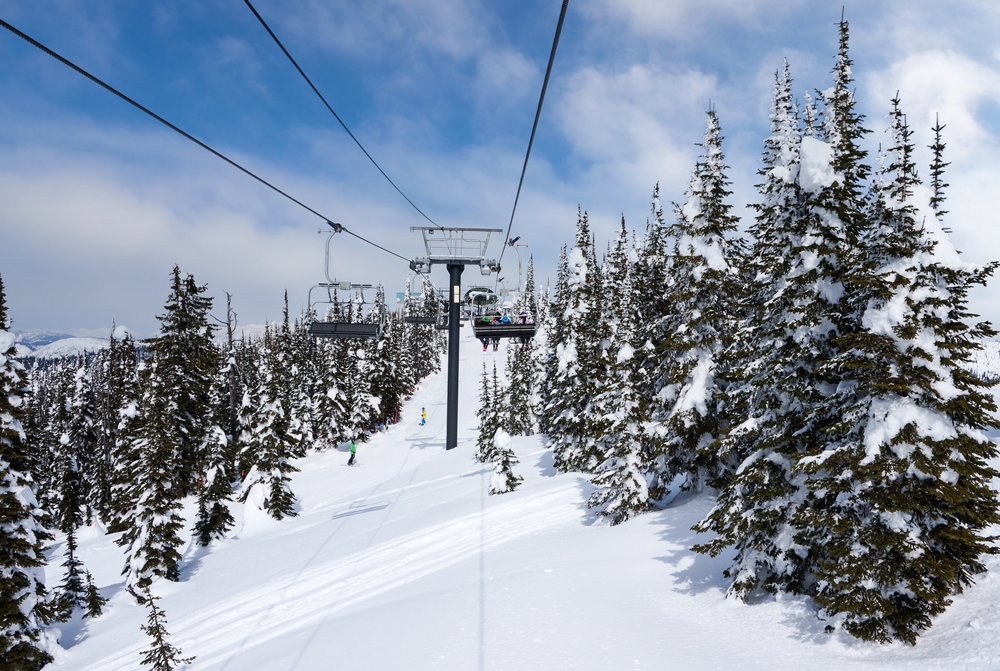 Shop and Dine in Last Chance Gulch
Last Chance Gulch is a walking mall in downtown Helena, Montana, with many shops, restaurants, bars, and art galleries. Walk among the historic buildings and look for cool murals and statues.
Adults can enjoy a drink at the Hawthorne Bottle Shop and Tasting Room or the Ten Mile Creek Brewery.
Kids will beg to get a treat at the Big Dipper Ice Cream Shop or the Parrot Confectionery. The latter was opened in 1922 and has a selection of 130 different candies.
If you want to eat something more substantial, there are plenty of choices including sushi, Italian, Mexican, or crepes.
After dinner, walk over to the nearby Fire Tower Park to watch the sunset over downtown.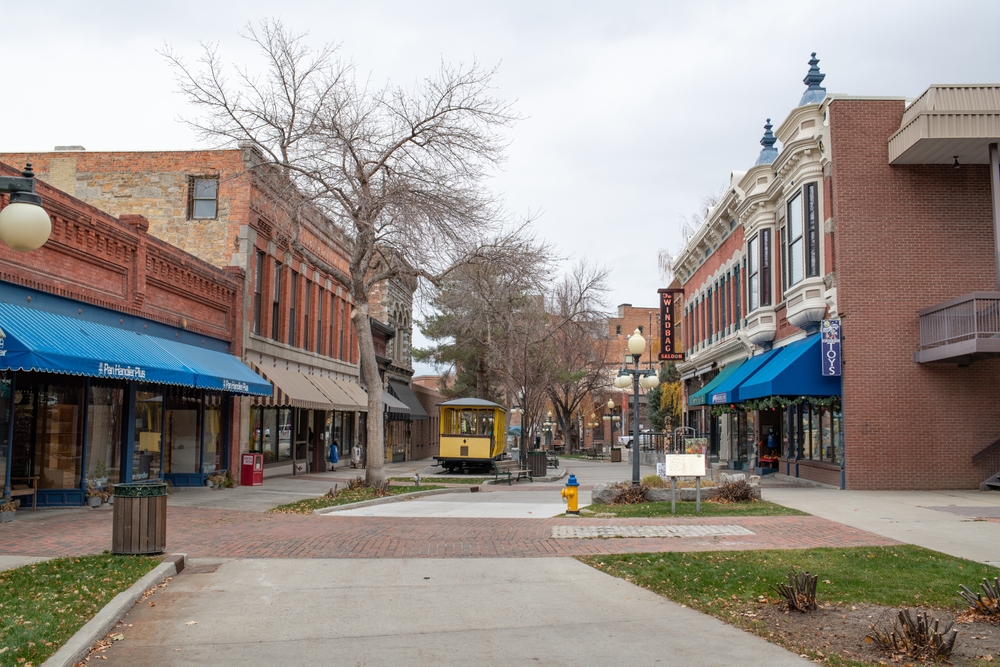 Go Horseback Riding at Summer Star Ranch
Summer Star Ranch is a scenic place for a horseback ride on the edge of the Helena National Forest. A trail ride is a great way to take in the majestic Montana views.
From horseback, you can spot an assortment of flora and fauna. Elk, deer, eagles, and bighorn sheep might make an appearance.
The rides vary from an hour to two hours. No riding experience is needed and kids aged eight and up are welcome to join.
Another option available at Summer Star Ranch is guided ATV tours if you want to enjoy a backcountry adventure.
The ranch is also a gorgeous wedding venue and one of the best places to stay in Montana for luxury accommodation.
Make sure to book activities and stays in advance to secure a spot!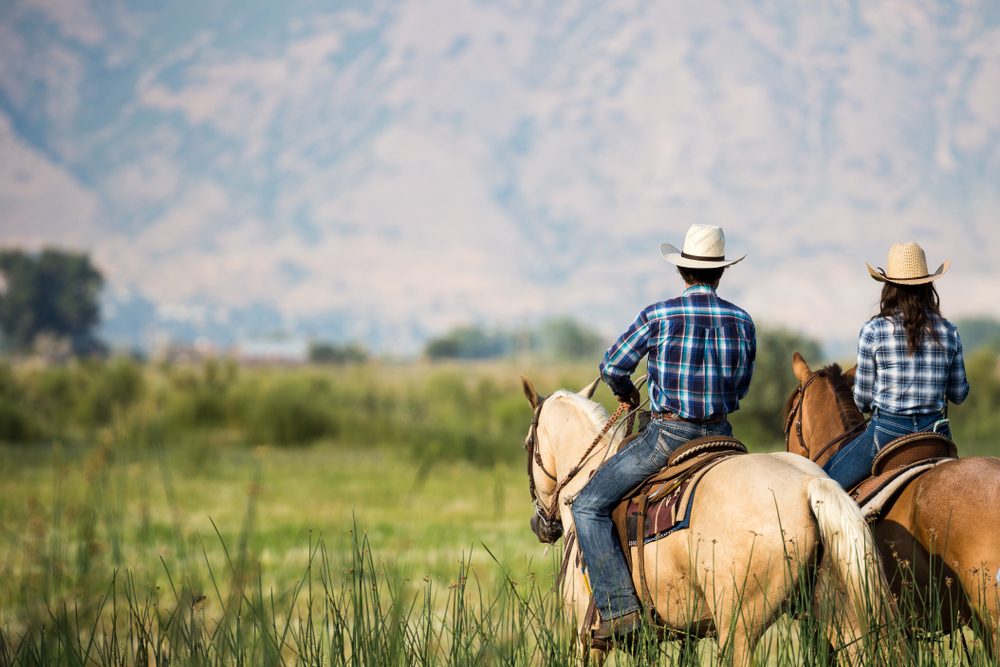 Discover Lewis and Clark Caverns State Park
Lewis and Clark Caverns State Park is one of the best day trips from Helena, Montana. Found just over an hour south of the city, this is a natural wonder that will awe the whole family.
First documented in 1892, this is one of the largest known cave systems in the Northwest. It became the first Montana state park in 1935.
The caverns can be accessed through a guided tour from May through September. There are two tour options.
The Paradise tour is easy and for all ages. It is an hour and a half, covering a mile of the caves. The Classic Cave tour is challenging with many steps. At two hours, it leads guests through two miles of the caves.
Other activities in the park include hiking, mountain biking, and picnicking. There is also a fantastic visitor's center. This park is also one of the best places for camping in Montana.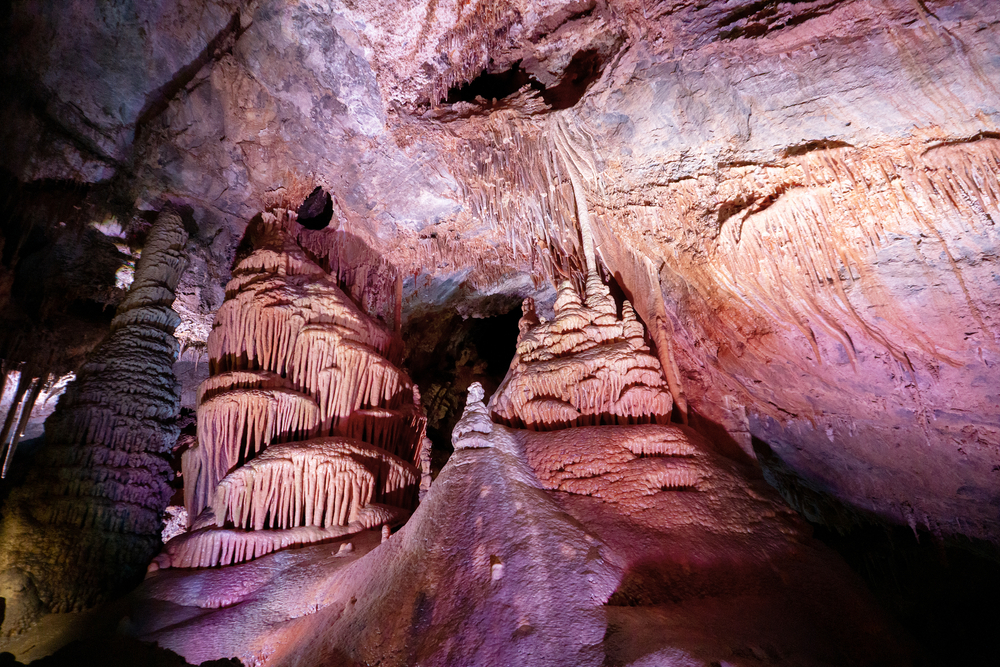 Packing List For Visiting Helena Montana
If you will be traveling, either by plane or by car to Montana, here are some tips on how to pack lightly.
A concealed travel pouch may be one of the most important items you bring along when searching for things to do in Helena Montana.
It is always important to protect your personal information. Identity thieves are everywhere.
This unisex RFID-blocking concealed travel pouch is lightweight and comes in several colors. It has lots of organization to give you peace of mind.
You can place it under your clothes next to your body to carry your ID safely.
If you have a pouch already that does not come with RFID protection, as I do, these RFID sleeves are the perfect solution.
This configuration comes with enough credit card sleeves that the entire family would be protected. They are slim too, so they will easily fit into your pouch or wallet.
If you are planning on taking a lot of pictures with your phone you will definitely want to consider an external charging battery.
This Anker high-speed phone charging battery is the exact one I carry with me on all of my trips.
It can be used on a variety of phones, not just an iPhone like I have. And wow is it fast!
My daughter gifted me with this FugeTek selfie stick and tripod setup for my birthday. I absolutely love it! It is made of lightweight aluminum and so easy to use.
It has Bluetooth connectivity and is a breeze to use for taking photos during Billings attractions.
You will want to bring your own refillable water bottle with you.
I never leave home on a trip without my Bobble filtration bottle. The 18.5-ounce size is perfect for hiking and it fits nicely in the pocket of a backpack.
When filled with water, it is not too heavy to carry. And the replaceable carbon filter ensures fresh clean water whenever you fill the Bobble.
Perhaps you are traveling a long distance and packing space is a premium in your suitcase, or in your car.
Then this collapsible silicone foldable water bottle would work well for you. Would not take up much space at all.
You will want a backpack or daypack with you to store snacks, your water bottle, phone, extra clothes, etc… No matter the time of day or evening.
This foldable water-resistant backpack would be great.
It is very affordable and is available in many color options for you to choose from. The fact that it folds down into a zippered pouch will make it easy to pack.
—
Hopefully, you have found some attractions in Helena to add to your Montana bucket list!
With so many parks, museums, shops, historic buildings, and hiking trails, you will not be bored during your Helena vacation!
Whether you are looking for a romantic couple's getaway or a fun family vacation, Helena is for you! Get ready to make some great memories!