Are you looking for the best restaurants in Helena Montana? You are in the right place.
There are so many things to do in Montanna and in this article, I will walk you through the best places to eat in Helena MT. And tell you everything you need to know about the local food scene.
Helena MT restaurants come in all shapes and sizes and in this article, I will share with you the ones I feel are the best in the area.
Montana is an incredible state full of so many beautiful national parks and towns like Helena. There is no better way to understand a town than through its food.
All these restaurants in Helena Montana offer something a little different but all of them are delicious. So pull up a chair grab yourself a drink and let's take a walk through Helena's food.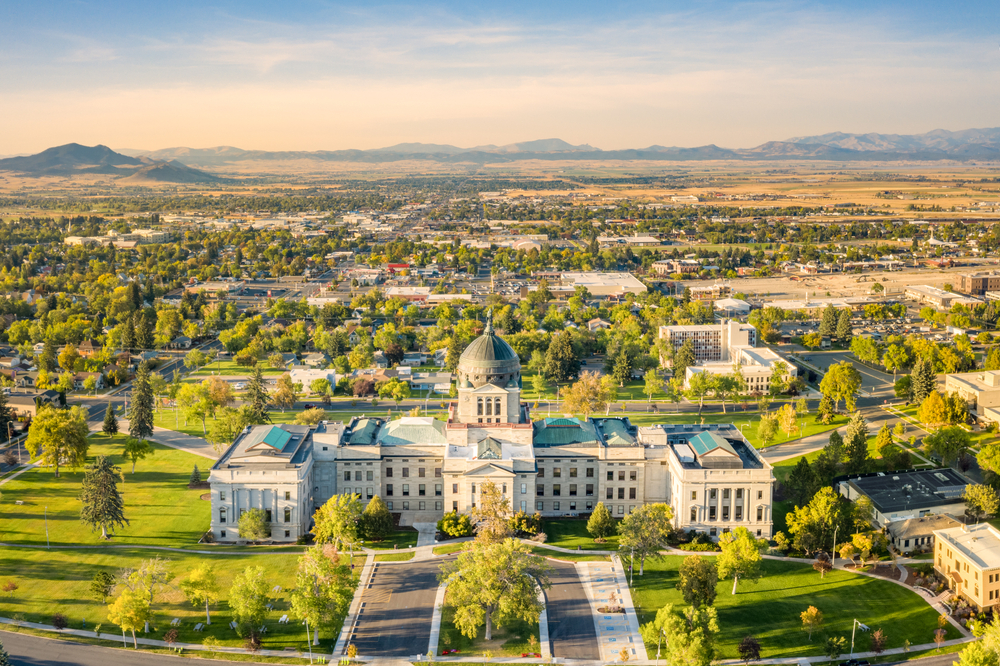 10 Best Restaurants In Helena MT
On Broadway
When it comes to downtown Helena restaurants On Broadway offer what it calls a fine dining experience. The lighting, music, atmosphere, and food all work together to offer something rather lovely.
Inside you will find high ceilings, coupled with lots of glass, brick, and wood. It's rustic, elegant, and very welcoming.
The food is eclectic but mainly leaning in the Italian direction. This place is classy yet casual and serves freshly prepared great food.
The restaurant's specialty is its fresh, handmade Italian pastas but you will find lots more on the menu. Yellowfin Tacos, Creole Lobster & Crab Cakes, and Tenderloin Teriyaki all feature.
Vegetarians are well catered for here.
Food in Helena doesn't get much better than it is here.
Bad Betty's Barbeque
This is one of the places to eat in Helena for all the meat lovers out there. This is a true barbecue joint and well worth a try.
The restaurant opened in 2016 and has gathered a loyal customer base. They serve traditional authentic barbecue and some more creative dishes.
The menu is full of items that conjure up a certain vibe. Redneck Taco, Big Dawg, and Sinful Slaw are all great examples.
The portions are big and stacked with white bread, sides, pickles, and onions, you get the idea. This is perfect food after a full day of sightseeing or hiking in Montana.
They have daily features from Tuesday to Saturday which are also worth exploring. The desserts also sound fantastic.
There is also a baked potato bar and a lot of sides that would be suitable for vegetarians and vegans.
If you are hungry then this is the best restaurant in Helena for you.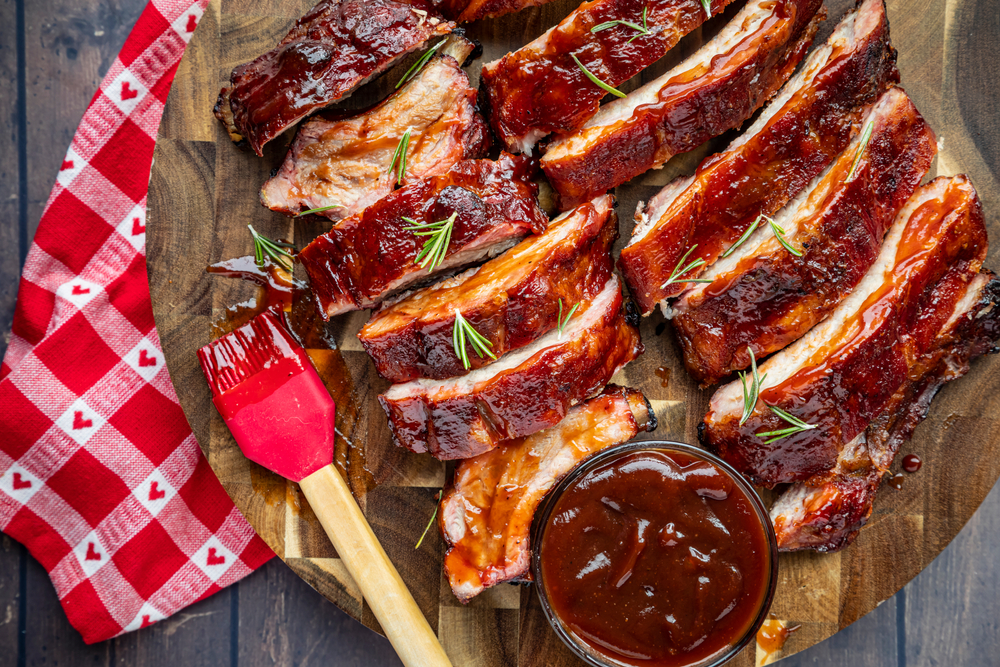 The Brewhouse
If you are looking for Helena bars that also serve great food then this is it. Most agree that this is one of the must-visit Helena restaurants.
Visiting here is one of the best things to do in Helena MT!
It's a relaxed friendly place and you can sit in the dining room or the bar area if you want something a bit more lively.
The menu has a little bit of everything from burgers to pizzas, to seafood to pasta. Everyone will find something they love on this menu. Vegans and vegetarians will also find a few items, especially for them.
The food here all has a little twist which creates something unique and interesting. The upstairs and downstairs have different menus so maybe even two trips are in order.
All in all this Helena restaurant delivers for most and I am sure everyone will walk away happy. This is one of the downtown Helena restaurants that you may find yourself wanting to visit more than once.
Lucca's Italian
This is one of the best places to eat in Helena MT if you are looking for something a little special. Lucca offers a unique fine dining experience guaranteed to tantalize all the senses.
The restaurant has won best restaurant in Montana a few years in a row so you know you are in good hands. It offers down-to-earth sophistication both in its atmosphere and menu.
The menu has an Italian flavor and includes such items as Fisherman's Spaghetti, Pork Chop with Apple, and Calamari Fritta.
If you do want to eat here you will have to make a reservation as there are only 15 tables. This is one of the Helena MT restaurants you must try if you can.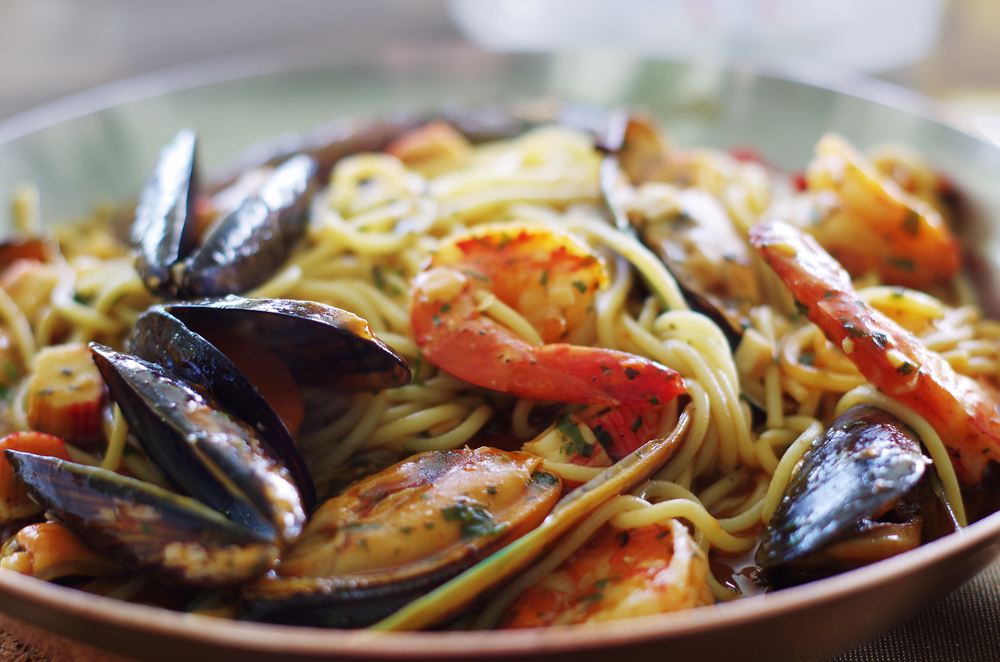 Jade Garden Chinese Cuisine Is One Of The Coolest Restaurants In Helena
If you are looking for restaurants in Helena that have a good array of vegan and vegetarian food this is it. This is a family-run restaurant serving that serves Hong King-style Chinese food.
On the extensive menu, you will find all the Chinese classics with many of them having a tofu option. There are lots of vegetarian and vegan suitable options and other dishes can be made vegan.
This is one of the places to eat in Helena if you have a lot of different people with different preferences to please. The staff are incredibly friendly and will help make dishes suitable for your preferences.
Nosh Cafe
This is one of the restaurants in Helena Montana that is all about healthy food. Here they believe that you "Eat to Nourish your Body, Nosh to Nourish your Soul!" and this shows in everything they do.
This cafe-style eatery serves delicious and wholesome food and is perfect for the more health-conscious. Vegans and vegetarians will be delighted here too.
Menu items include things like Chimichurri Steak and Egg Sandwich, Korean BBQ Grain Bowl, and Chicken and Waffles which I'm told are the best in town.
The place is small and it can get busy so try and go outside of peak hours. This is one of the best restaurants in Helena for those looking for something a little lighter.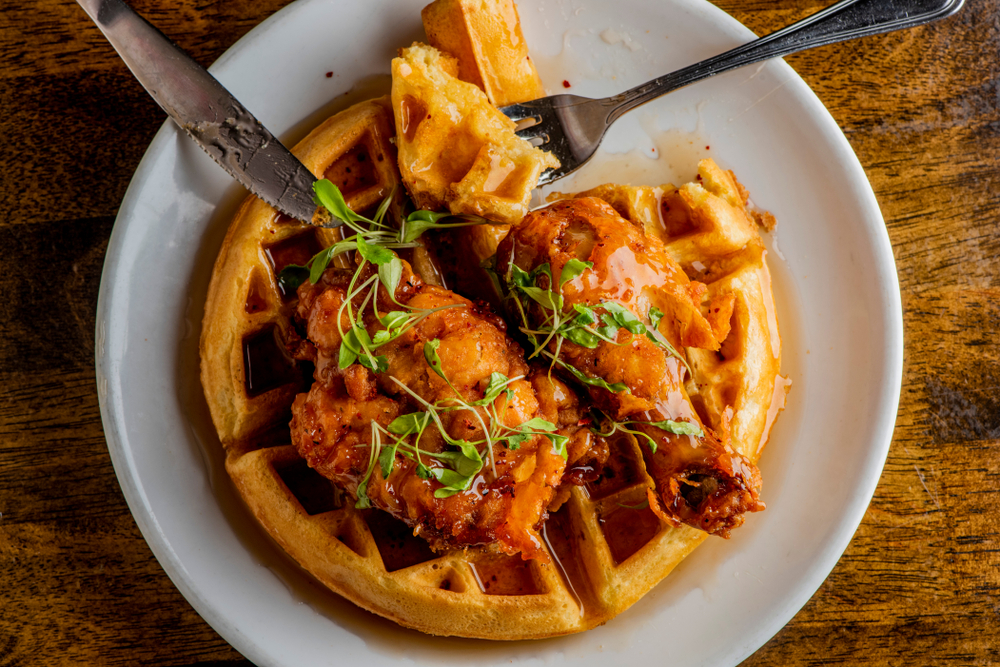 Benny's Bistro Is A Cool Restaurant In Downtown Helena
This downtown Helena restaurant is a farm-to-table restaurant with a great reputation. The produce is all supplied by local farmers who then create dishes with flavors from all over the world.
It's open for lunch and dinner and the is a perfect spot for a leisurely lunch or evening with someone special. This is also one of the only Helena restaurants that offer dishes specifically made for vegans.
The menu includes such items as Thai curries, pasta dishes, Stroganoff, steak, and stir fry. There is a little of something for everyone here.
Their Tomato and Rosemary Soup is pretty famous in these parts and a must-try. This is one of the great restaurants in Helena that serves amazing food and I feel is one you must visit.
Ristorante Bella Roma
If there is one thing that Helena has an abundance of it's Italian restaurants. This one serves authentic soul-satisfying food and most feel it is the best Italian in town.
In the Double Tree Hotel, the owner and executive chef Davide Giuliani took inspiration from his grandmother's food to create the menu. Everything here is elegant yet cozy with a focus on really good food.
The pasta and bread are all handmade and the menu is seasonal showcasing the wonderful food in the area. The classic dishes have a creative edge to them and all sound delicious.
If you are looking for food in Helena MT that gives you that authentic Italian feeling this is it.
Nagoya Japanese Steakhouse and Sushi
If you love Japanese food you are going to love this place. The menu is extensive and sushi is their specialty.
It's authentic Japanese cuisine prepared with the finest and freshest steaks, chicken, and seafood. Vegans and vegetarians will find items on this menu that they can eat happily.
Menu items include Tempura, Katsu, Teriyaki, Hibachi, Noodles, and a host of other items The sushi menu is large and the Chef's Signature rolls are extensive too.
You really can't go wrong with this Helena food. You will find something for everyone.
Suds Hut Famous Chicken
If you like Chicken then this place is going to knock your socks off. I have never seen so many chicken dishes. Oh, and this place is also a Casino which is a little added extra.
Now imagine all the dishes you can imagine and add chicken to them and that is what you have here. What they are most famous for though is what is called Broasted Chicken.
This trademarked process builds pressure in the pot which seals in the natural juices while sealing out almost 100% of the cooking oil.
This is a big food, big portions big energy kind of place. If that is your kind of thing this place is for you. Here the beer is cold, the chicken hot and the atmosphere opping, and yes children are welcome.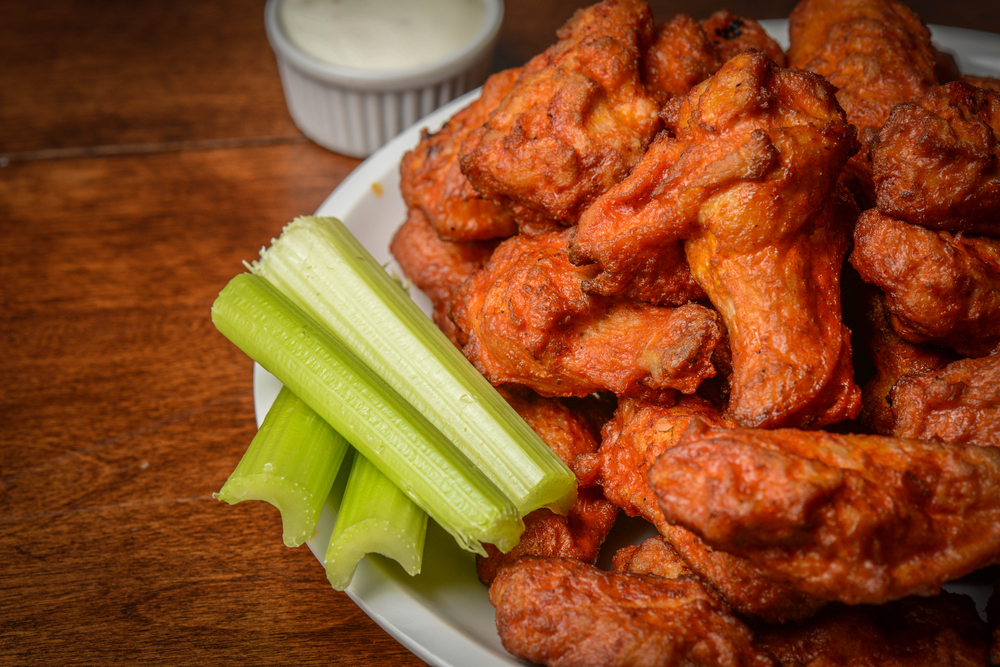 Packing List For Visiting Restaurants In Helena Montana
If you will be traveling, either by plane or by car to Montana, here are some tips on how to pack lightly.
A concealed travel pouch may be one of the most important items you bring along when searching for things to do in Helena Montana.
It is always important to protect your personal information. Identity thieves are everywhere.
This unisex RFID-blocking concealed travel pouch is lightweight and comes in several colors. It has lots of organization to give you peace of mind.
You can place it under your clothes next to your body to carry your ID safely.
If you have a pouch already that does not come with RFID protection, as I do, these RFID sleeves are the perfect solution.
This configuration comes with enough credit card sleeves that the entire family would be protected. They are slim too, so they will easily fit into your pouch or wallet.
If you are planning on taking a lot of pictures with your phone you will definitely want to consider an external charging battery.
This Anker high-speed phone charging battery is the exact one I carry with me on all of my trips.
It can be used on a variety of phones, not just an iPhone like I have. And wow is it fast!
My daughter gifted me with this FugeTek selfie stick and tripod setup for my birthday. I absolutely love it! It is made of lightweight aluminum and so easy to use.
It has Bluetooth connectivity and is a breeze to use for taking photos during Billings attractions.
You will want to bring your own refillable water bottle with you.
I never leave home on a trip without my Bobble filtration bottle. The 18.5-ounce size is perfect for hiking and it fits nicely in the pocket of a backpack.
When filled with water, it is not too heavy to carry. And the replaceable carbon filter ensures fresh clean water whenever you fill the Bobble.
Perhaps you are traveling a long distance and packing space is a premium in your suitcase, or in your car.
Then this collapsible silicone foldable water bottle would work well for you. Would not take up much space at all.
You will want a backpack or daypack with you to store snacks, your water bottle, phone, extra clothes, etc… No matter the time of day or evening.
This foldable water-resistant backpack would be great.
It is very affordable and is available in many color options for you to choose from. The fact that it folds down into a zippered pouch will make it easy to pack.
—
As you can see when it comes to restaurants in Helena there are so many different options to choose from. Restaurants in Helena Montanna come in all shapes and sizes.
Whichever of these Helena restaurants you choose I know you will have a great time. Please come back and tell me all about it and have a great vacation.