Are you looking for restaurants in South Bend? You are in the right place. In this article, I will go through the best places to eat in South Bend,
The fourth-largest city in Indiana, South Bend is a fun, diverse, and happening city.
There is so much to in this city and it's a great place for an Indiana getaway. There are also some great hiking spots to help you work up your appetite!
South Bend Is a great place to visit in Indiana. It is one of those cities that is great for families, friends, singles, and couples alike. Leisurely strolls, water activities, quirky museums, and art galleries are all on offer here.
And the food options offer so many varieties and different things to choose from.  
This diverse city really does offer an array of places to eat in South Bend, from Mexican to Japanese to Lebanese you won't be left hungry.
Here are 15 of the best restaurants in South Bend Indiana you need to visit!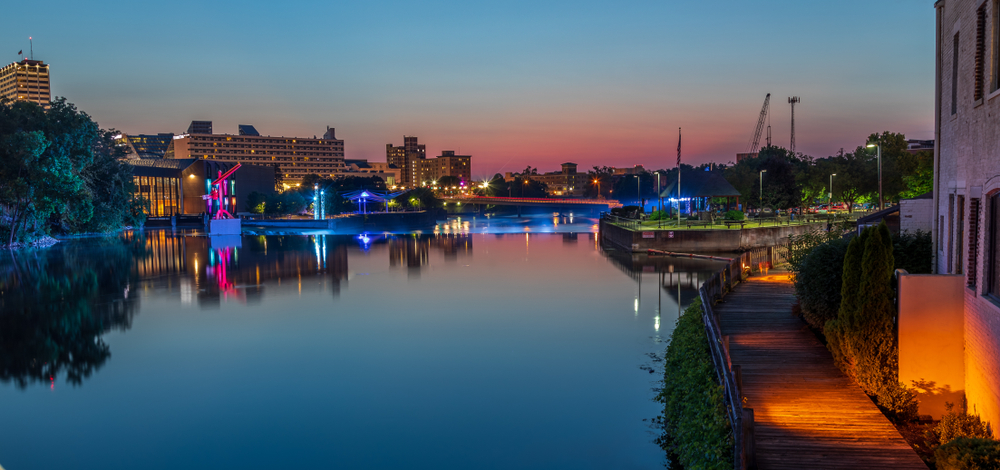 15 Best Restaurants In South Bend You Must Try
Café Navarre
This restaurant in South Bend, IN offers fresh new, and innovative European cuisine in a warm and welcoming environment.
The menu is rich in French, Italian, and Spanish flavors and is all beautifully presented. Entrees include items such as Faroe Island Salmon and Boulibasse.
The salads and soups sound divine with items such as beetroot and goats cheese and carrot with coconut milk. 
The real winner here though is the small plates which for someone who can never make up their mind are perfect for trying a little bit of everything. 
The food here is almost as artistic as the artwork hanging on the walls.
This upscale restaurant in downtown South Bend manages to stay very low-key while delivering upscale food.   Vegetarians and vegans are also catered well here.
Cambodian Thai
This is family-run authentic South Bend IN restaurant. This Indiana restaurant is an experience for your tastebuds. While Cambodian food might not be a well-known cuisine once you taste it you will want more.  
The food is a mixture of Thai and Cambodian giving this place a somewhat unusual and quirky menu.
Expect things like Cambodian egg rolls, shrimp cooked with sweet potatoes, massaman curry alongside better-known items such as dim sum and pho seafood. 
There are items suitable for vegans and most dishes can be made vegetarian or meat can be replaced with tofu. 
A great restaurant for great food in South Bend Indiana. In the heart of South Bend, this restaurant is bound to have a menu item suitable for everyone.
The Carriage House
This award-winning restaurant in South Bend has been serving customers in Indiana since 1975. Housed in a historic Brethren Church dating back to 1851 this restaurant is many lots of the locals' favorite. 
You can dine under the original hand-hewn exposed beams, in the rustic gardens, or the quaint courtyards. Wherever you eat it will always be a treat.
Restaurateurs Joshua Bishop and Rodney Fields serve you up a fine dining experience that could rival any large restaurant.
One of South Bend's AAA Four Diamond restaurants and one of the best South Bend restaurants
It's a relaxing and peaceful place to dine with the menu changing to suit the seasons and availability of produce. Definitely some of the best food in South Bend.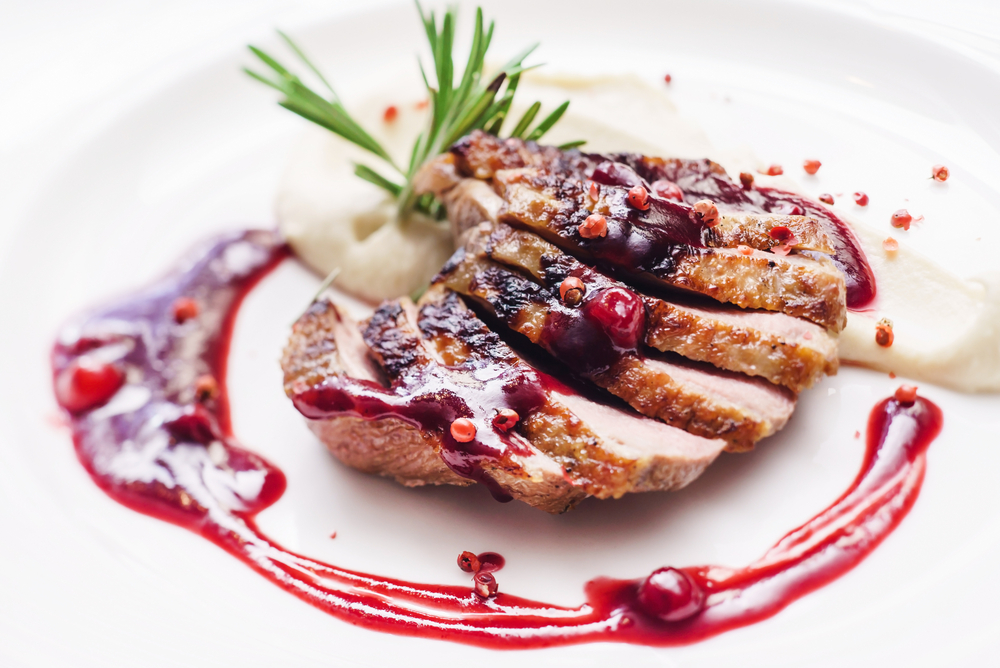 Fiddler's Hearth Is A Fun Irish Restaurant In South Bend IN
In the heart of downtown South Bend sits the Irish-themed pub Fiddler's Hearth. Hearty food is available in a comfortable relaxed atmosphere often with live music to entertain you. 
The menu is good 'pub grub' as it is known with things like Irish stew, colcannon and steak and Guinness Pie available. Afternoon Tea is also served here if you have a sweet tooth.
The food is fulfilling, the ale great and the atmosphere even better. One of the best South Bend restaurants.
J.W. Chen's Chinese Cuisine
This is Chinese food but not as you know it. Here everything is cooked fresh to order and not the MSG-filled dishes so often associated with Chinese restaurants.
The menu as in most Chinese restaurants is diverse featuring pretty much every option of meat, seafood, and vegetables you can imagine.
The restaurant attracts a pretty young crowd due to its proximately to Notre Dame University. It's the perfect place for families, friends, and couples alike.
The lunch specials here are fabulous and a great bargain and you can eat or take away both for dinner or lunch. The restaurant has a great reputation with locals which I think is always a good sign.
When it comes to food in South Bend Indiana it doesn't get much better than this.
LaSalle Grill
This eatery is one of the downtown South Bend restaurants and a AAA Four Diamond restaurant. It's a lovely place for a romantic night out or a treat before enjoying the city's nightlife. 
The food is contemporary American and has fabulous steaks and local seafood. It's the highest quality food served in a casual yet sophisticated environment.
You are also dining in a historic building dating from 1868 and art by local artists adorn the walls. This along with the exposed kitchen creates a very inviting atmosphere.
If you are looking for a great downtown South Bend restaurant you will not be disappointed.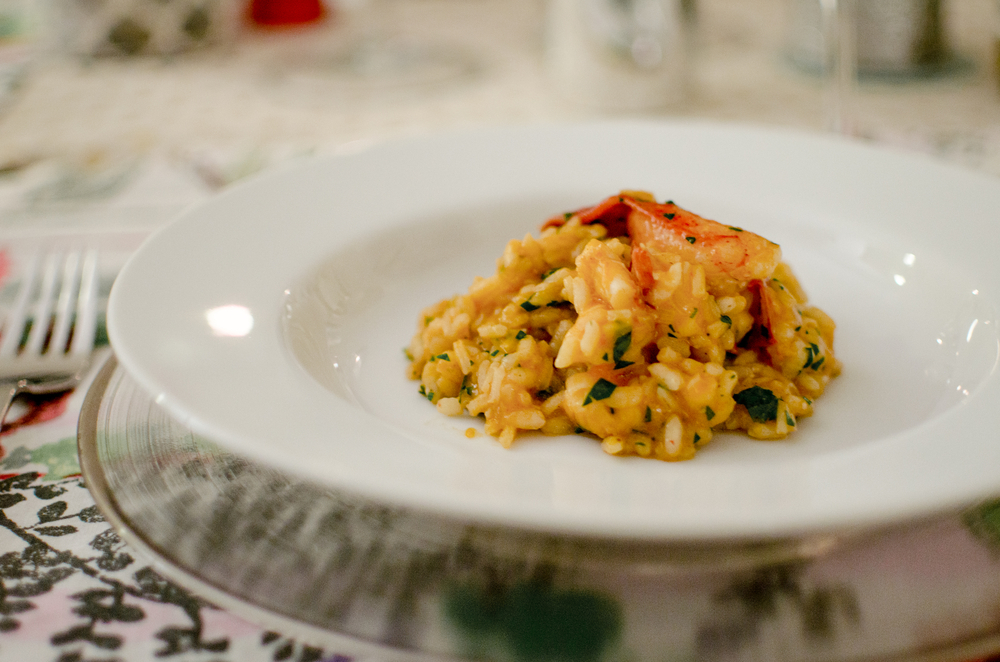 Rocco's
When a restaurant says it serves 'the best Italian food this side of the Appian Way' it better live up to that. And this place really does. If you love Italian food this is the place to go. 
Rocco's is always busy with locals and tourists alike waiting for their plate of Italian home cooking. Everything is made fresh here from pizza dough to pasta sauces and it shows.
The food is consistently delicious, the flavor always incredible and the atmosphere welcoming. 

The Roccos Combo pizza is always a winner featuring homemade sausage, mushrooms, onions & green peppers, and Linguini with Clam Sauce a local favorite.
There are always vegetarian options.
This is one of the restaurants in South Bend IN that you won't want to miss.
Woochi Japanese Fusion & Bar
With funky lighting and an array of Asian dishes on this menu, this is a place for a fun high-energy meal with a group of friends or family.
 It's one of the best restaurants in South Bend for Japanese food.
The sushi here is amazing as you would expect but there are lots of dishes to choose from. Cashew chicken, sizzling pepper steak, shrimp with broccoli, and vegetarian delight are all shining stars on the extensive menu.
This is great food in a young hip and happening place that adds such an element of fun to the experience.
Tippecanoe Place
Fine dining in a mansion house? Yes, you can and that is what Tippecanoe Place is all about.
Here you get to enjoy traditional American fare in lavish surroundings and feel like you are dining with royalty.
Expect dishes like rack of lamb, mustard shrimp, and north Atlantic salmon. For a lovely meal in incredible surroundings, it doesn't get much better than this.  
That's why this is one of the best restaurants in South Bend!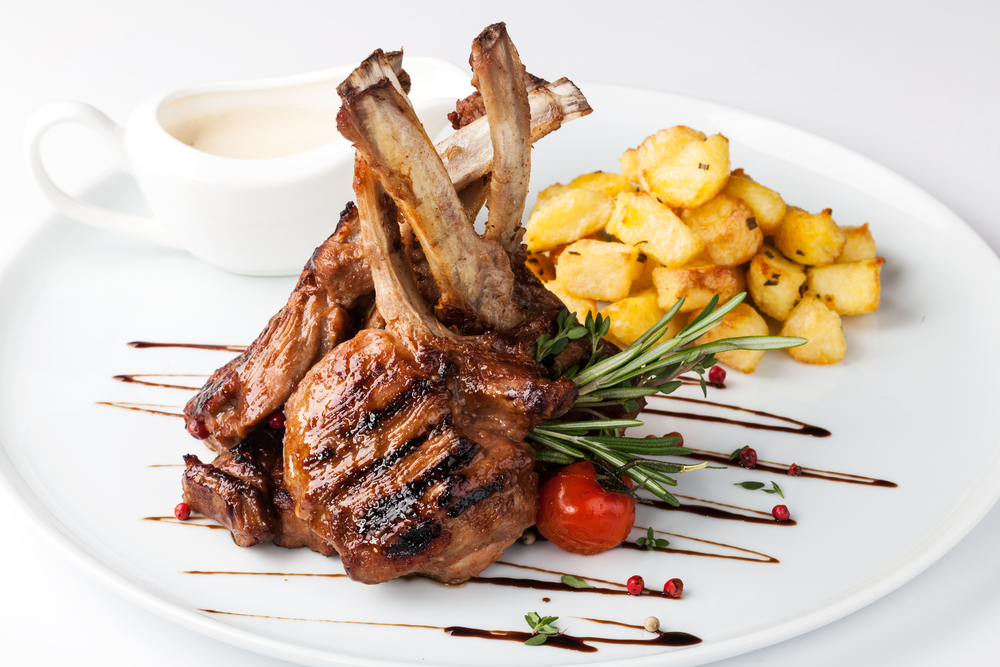 Pinellia Vegan Asian Restaurant
If you are a vegan then you are in for a treat. Pinellia Vegan Asian Restaurant offers authentic and delicious Asian vegan cuisine.
It's affordable very relaxed and you can eat in or take out. You don't get luxury here but you do get really good vegan food served fresh.
There is a friendly atmosphere that lets the food speak for itself.
The menu is large and eclectic expect items like tofu teriyaki, Malaysian curry stew, pineapple fried rice bowl, and pumpkin gazebo bowl. 
If you are a vegan this is one of the restaurants in South Bend Indiana for you.
Render Meat and Potatoes
Renders is all about the experience. The food, the drink, the welcome, and the modern contemporary feel all mix to create something very pleasant.
The name says what they do here so expect things like beef tenderloin tartare, beef cheek, pork belly, duck fried rice, and the like. The menu is seasonal and creative.
And vegans don't walk past this place it has a vegan menu for you so it's not all meat and potatoes.
Located on the east bank of downtown this is one of the best downtown South Bend restaurants.
Chicory Cafe
This is casual dining with a New Orleans twist. The flavors are big, the coffee great and the location make it a great lunch spot.
They pride themselves in their laid-back casual feeling that seeps through everything they do here. You don't feel rushed or stressed in this restaurant.
At Chicory they want to make life tasty and fun and I feel they succeed here. They welcome vegetarians, vegans, and gluten-free diners and often put community events on here which are always lively.
Oh, and its name comes from the  French chicory that goes into every pot of their Café Noir drip. This is one of the best restaurants in South Bend Indiana for a casual lunch.
Carmela's Is One Of The Best Restaurants In South Bend For Italian Cuisine
If you want to feel like you are in Tuscany enjoying authentic Italian cuisine then this is the restaurant in South Bend for you.
The homemade pasta is the star here all freshly made. It's an intimate restaurant with a great ambiance that somehow sweeps you away on an Italian journey.
You will find all the authentic classics with great service.
Aladdin's Eatery
Serving Lebanese-Amerian food in Mishawaka the food here is healthy, nutritious, and always delicious.
The ingredients are always fresh and the food is served with a smile. Over 70 of the dishes here are vegetarian or vegan so this is one of the restaurants in Mishawaka that will suit everyone.
The menu includes predictable things such as hummus, falafel, and the like. And then they have things like Chicken Mishwi on a bed of seasoned brown rice with vermicelli; served with Lebanese Salata.
The most popular things here by far are the pita Pitzars which are a Lebanese take on the Italian pizza and they are delicious.
A definite place to visit if you are in the area.
Flat Top Grill
Chain restaurants are not included in my lists. However, I feel there is something for everyone at this restaurant so it would be amiss not to include it. It also delivers an experience children and adults will all love. 
It's a restaurant where you pick from "bars" what you want and then it is cooked for you. Like an uncooked buffet kind of experience.
It was inspired by the open-air fresh markets in Asia and it's such a fun dining experience.
The ingredients are fresh, the person choosing the ingredient, i.e you, knows what you like and it is then cooked with care but a chef.   
The flavors are incredible and the best bit is the choices are endless. They cater really well to vegetarians and vegans and even the pickiest diner will find something here.
One of the restaurants in Mishawaka that is well worth spending some time at.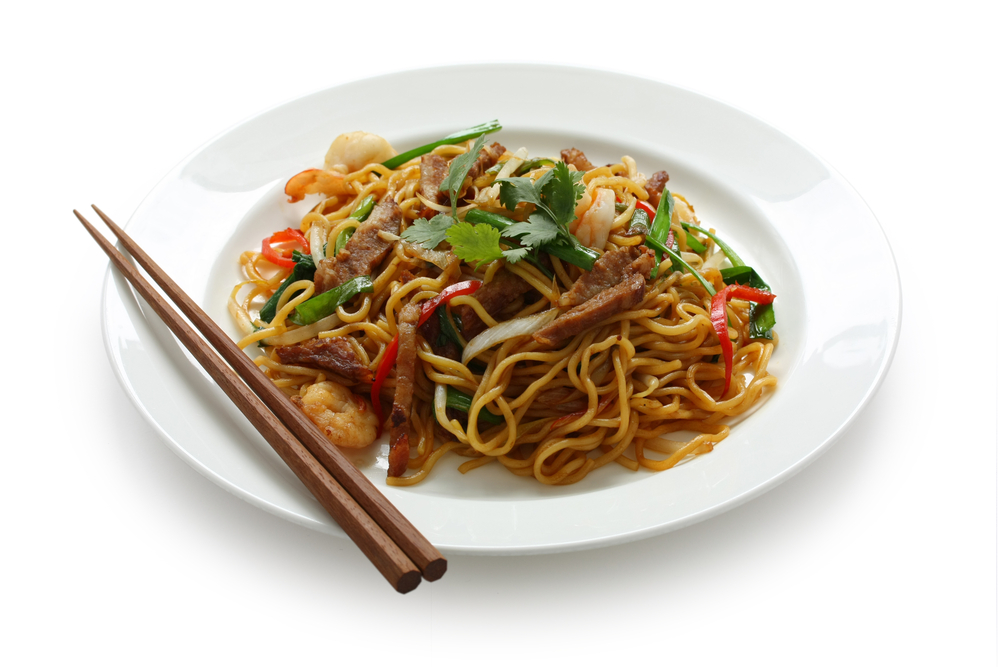 As you can see when it comes to restaurants in South Bend Indiana there are so many to choose from. Food in South Bend is delicious and wherever you eat you will be not be disappointed.
Restaurants in downtown South Bend are great places to eat when exploring the city and restaurants in Mishawaka are fantastic if you are exploring a little further out.
Whichever of these places to eat in South Bend you choose I hope you have an amazing time.