There is an abundance of things to do in Missoula, Montana, for all interests!
A visit to Missoula is truly one of the best things to do in Montana.
It is a beautiful city full of museums, historic buildings, shops, art galleries, breweries, theaters, and more. It is easy to escape into nature, too, since Missoula is surrounded by rivers, mountains, and forests.
No matter what type of traveler you are, there are Missoula activities you will love!
From learning about varying topics at museums to lacing up your hiking boots to hit the trails, you will have a fun time.
Some of the best things to see in Montana include a number of historic buildings on the National Register of Historic Places. This includes the 1910 Missoula County Courthouse.
Missoula is also a college town with the University of Montana welcoming students.
To arrive in Missoula, you can fly into the Missoula Montana Airport or add it as a stop on a Montana road trip.
Let's take a deeper look at what to do in Missoula, Montana!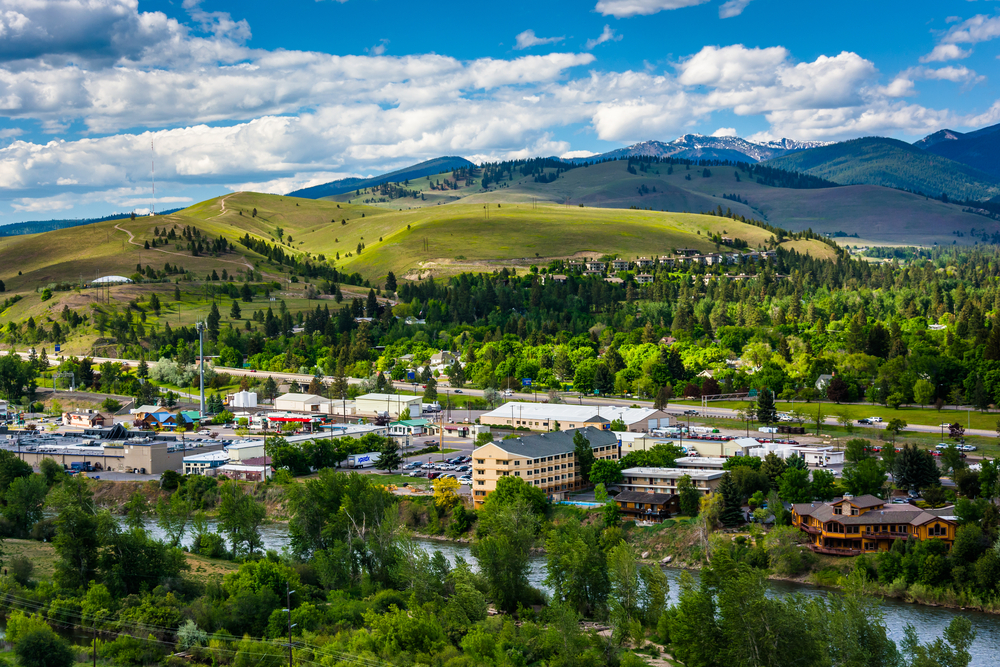 15 Best Things to Do in Missoula, Montana
Soak in Culture at the Missoula Art Museum
Missoula has many places where you can appreciate art and the Missoula Art Museum is one of the best.
The museum has over 2,000 pieces with a focus on contemporary work by regional artists. The Contemporary American Indian Art collection is very popular.
Make sure to check out the Art Park with a number of cool outdoor sculptures.
The museum also has classes for both kids and adults. There are different events held here too.
For more art on your Missoula trip, visit the Montana Museum of Art & Culture.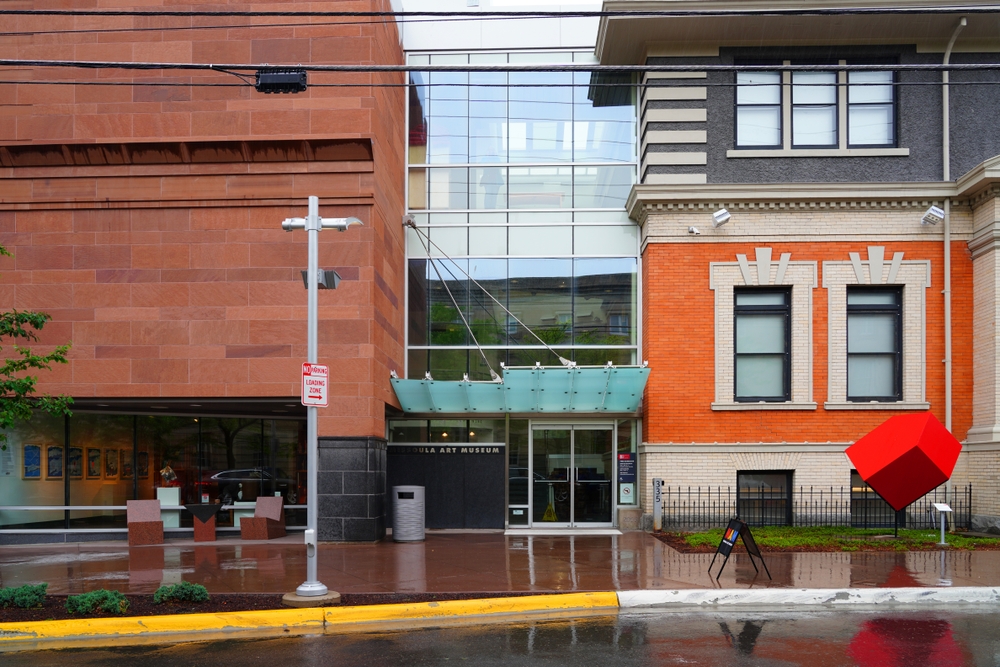 Hike in the Pattee Canyon Recreation Area
Just southeast of the city of Missoula, the Pattee Canyon Recreation Area is 3,200 acres of beautiful nature. With a 27-mile system of trails, there are plenty of choices for hiking and mountain biking.
One popular trail is the Pattee Canyon Trail. This 8-mile, out-and-back trail is rated moderate with over 1,500 feet of elevation gain. You will love the sweeping, panoramic views.
Another of the best hiking trails in Montana is the Crazy Canyon Trail which will bring you to the top of Mount Sentinel.
The route is 7 miles out-and-back and rated moderate to difficult. The elevation gain is about 1,200 feet. The views of the town from above will leave you awed.
Other things to do in Pattee Canyon Recreation Area include picnicking, wildlife viewing, and disc golf.
This area really is a must-see in Montana destination! It offers some of the best camping in Montana.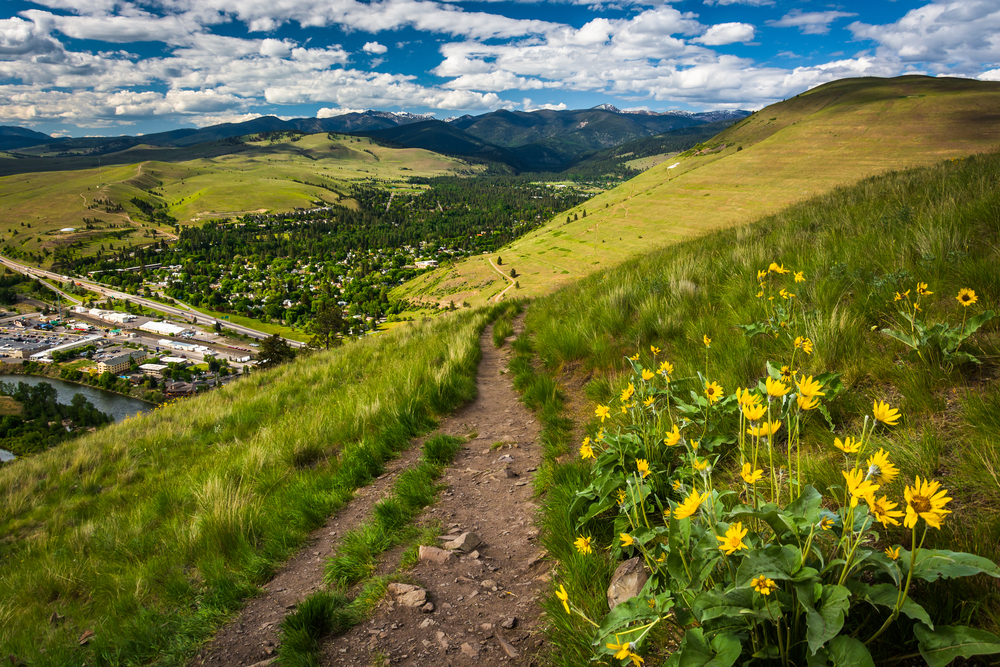 Admire A Carousel for Missoula
A Carousel for Missoula is one of the most unique things to do in Missoula, MT.
Finished in 1995, this beautiful carousel was hand-carved and assembled by hundreds of volunteers. It has 38 horses and two chariots which are wheelchair accessible.
Each horse has a name, too. These include Midnight Rose, Orchard Belle, Seattle Sue, and Sir Franklin.
Riding the carousel is a top family activity in Missoula. Kids will also love the Dragon Hollow playground next to the carousel.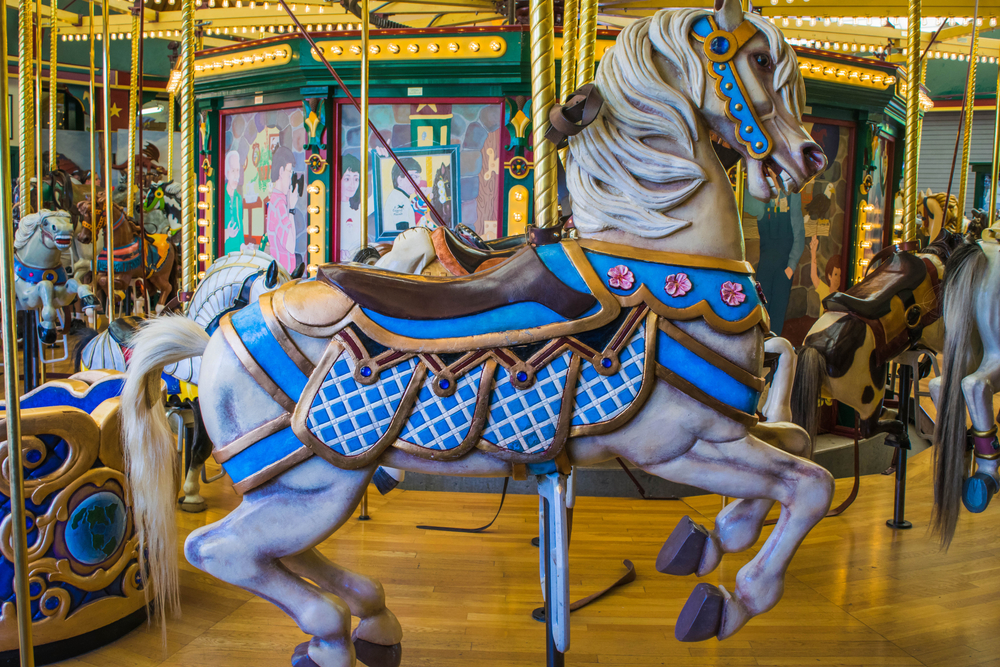 Attending An Event At Caras Park Is One Of The Cool Things To Do In Missoula MT
After riding a Carousel for Missoula, walk to Caras Park which is a pretty green space along the Clark Fork River.
Many events in Missoula take place at this park throughout the year. Some of these events include Garden City Brewfest in May or the Missoula Summer MADE Fair in June.
On Thursdays in the summer months, Downtown ToNight is fun with live music and food trucks. This is a great time to soak in the lively atmosphere of the city.
The Clark Fork River Market also occurs at the park on Saturdays throughout spring and summer. The market offers a variety of locally-grown produce, honey, baked goods, plants, flowers, and more.
Ski at the Montana Snowbowl
The Montana Snowbowl is one of the top places for skiing in Montana. If you are looking for winter attractions in Missoula, get ready to hit the slopes.
Beginners can take classes while experts zoom down the black diamond slopes. With 2,600 feet of continuous vertical drop, you are in for a good time!
If you are in Montana during winter, you must try skiing!
Even if you visit in the warmer months, there are things to do here including chairlift rides, zip lining, mountain biking, hiking, and more.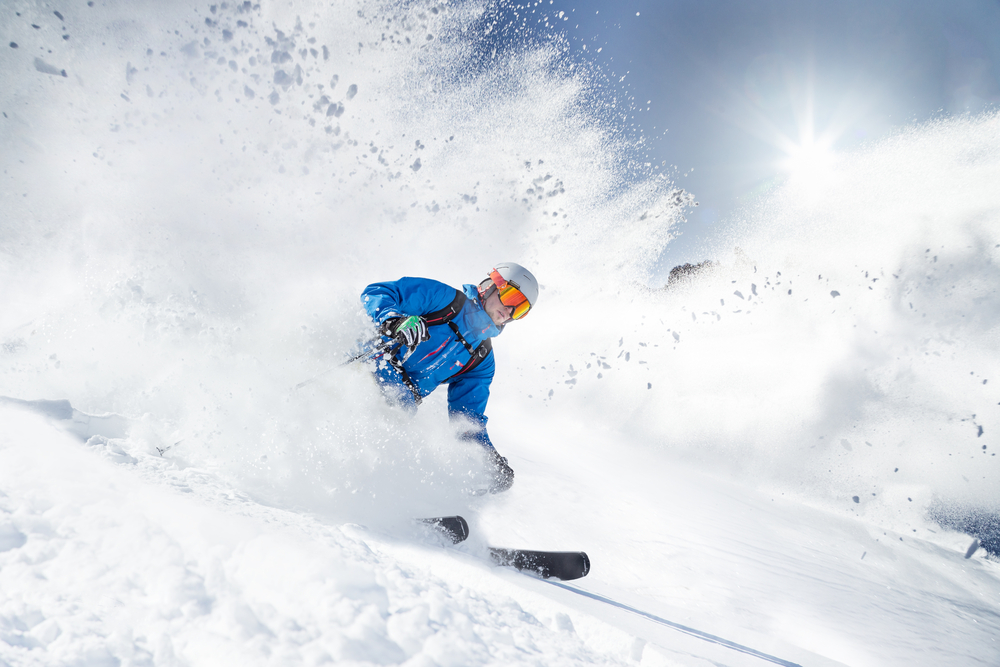 Visit the Historical Museum at Fort Missoula
The Historical Museum at Fort Missoula aims to preserve Fort Missoula, which was established in 1877.
The park has a collection of 20 preserved historic buildings including the Quartermaster's Storehouse, the Grant Creek Schoolhouse, St. Michael's Church, and the Drummond Depot.
As you explore the museum's 32 acres, check out exhibits in the old buildings and climb the lookout tower.
There are changing exhibits so you can learn something different every time you visit. This is one of the best educational things to do in Missoula, MT.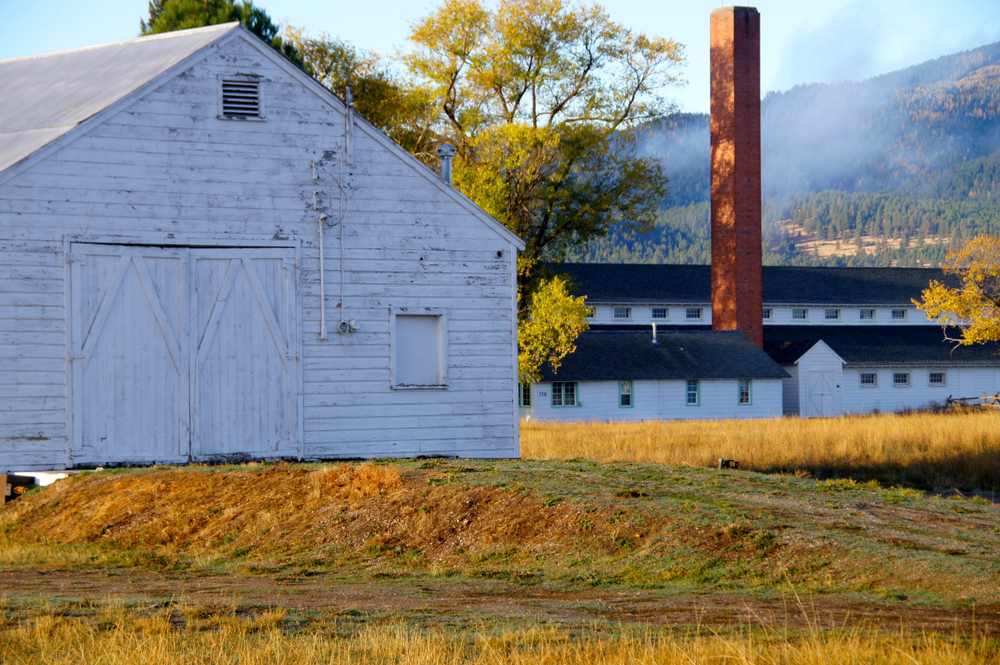 Stop at the Montana Natural History Center
Another of the best museums in Missoula is the Montana Natural History Center.
There are a ton of fun exhibits about local flora and fauna, ecosystems, and fossils. The Naturalist Field Station has a rotating exhibit that focuses on different naturalists and their work.
The Kids' Discovery Room has books, games, a touch table, and other fun things.
For a more hands-on learning experience, head into the fresh air of the Nature Adventure Garden. The garden is made of plants and natural structures.
The garden is meant to showcase the health benefits of playing in nature such as calming anxiety and reducing stress.
Do a Tasting at Ten Spoon Vineyard and Winery
One of the most romantic things to do in Missoula for couples is a wine tasting at Ten Spoon Vineyard and Winery. They have been making wine from grapes grown on-site since 2003.
The tasting room is open every week for a fun night out. Order a flight of award-winning, local wine and enjoy views as you sip your drinks.
There are also snacks and wood-fired pizza available. Live music adds to the ambiance. You will have a great time here!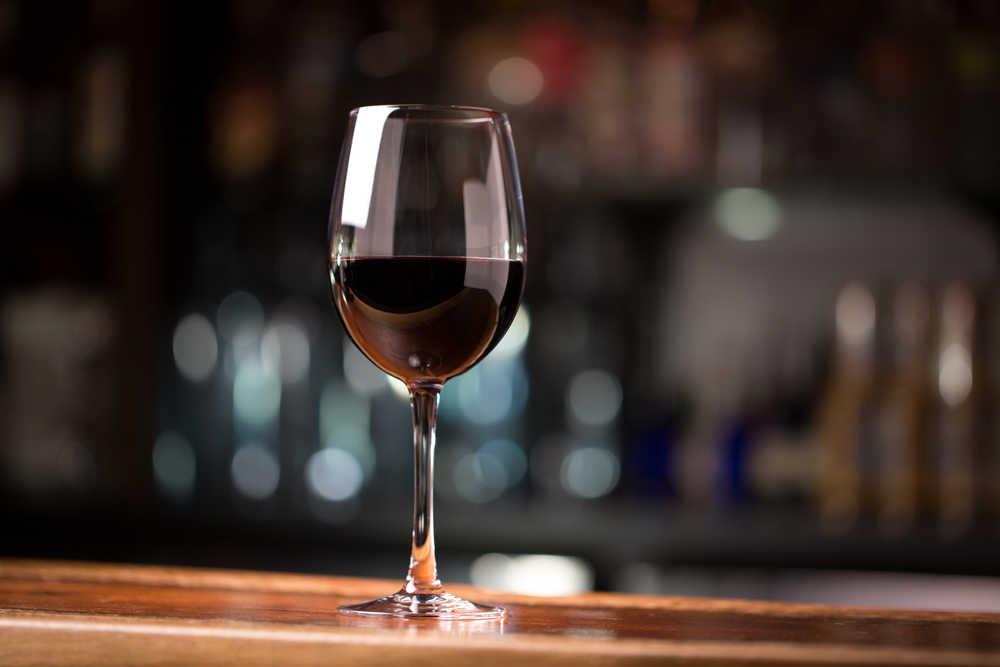 Check Out Some Breweries
If beer is your preferred beverage, there are plenty of breweries in Missoula to taste test.
Montana has some of the most craft breweries per capita of any state. There are many different flavors to try all around town.
If you have a group of people, a great way to visit the breweries is to book a tour. The shuttle will bring you to different spots in town and even farther out around the Bitterroot Valley if you are interested.
For a more unique experience, River City Brews allows you to enjoy drinks while rafting down the river. How cool is that?
Some places to visit include Big Sky Brewery, Draught Works, and Kettlehouse Brewing Co.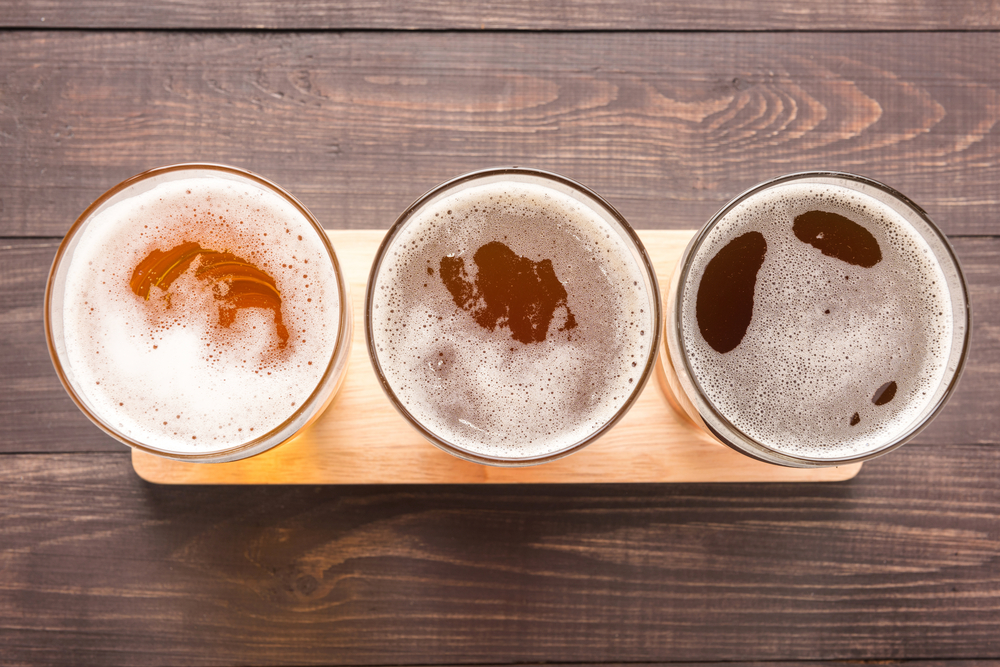 Watch a Movie or Catch a Live Show
For some of the best indoor things to do Missoula, you do not have to look far.
The Art Deco-styled Roxy Theater stands out in downtown Missoula with its bright, neon marquee.
The theater first opened in 1937 and has always had a place in Missoula's history. In 1994, the theater was destroyed by a fire that was thought to be arson. It was then rebuilt in 1997.
The Roxy Theater still shows new releases today. This is one of the best places to visit in Missoula for a date night or to keep the kids entertained.
The theater also hosts the annual International Wildlife Film Festival and the Montana Film Festival.
For a live show instead, visit the MCT Center for the Performing Arts. There are performances by both the Missoula Children's Theater and the Missoula Community Theater.
Want to attend a concert? Check upcoming events at the Wilma Theatre.
This Historical Landmark Theatre was built in 1921. It is a beautiful concert venue that welcomes all sorts of entertainers.
Walk the Clark Fork Riverfront Trail
Following both sides of the river, the Clark Fork Riverfront Trail is a great way to explore Missoula on foot or by bike.
The trail system is a couple of miles, passing along parks and iconic Missoula sites. It is a mix of paved and gravel. Since it is easy and accessible, the trail is ideal for all skill levels and ages.
This is some of the best hiking in Montana.
Of course, there are awesome views of the river. Keep an eye out for Brennan's Wave. This is a man-made white-water wave for kayakers and surfers.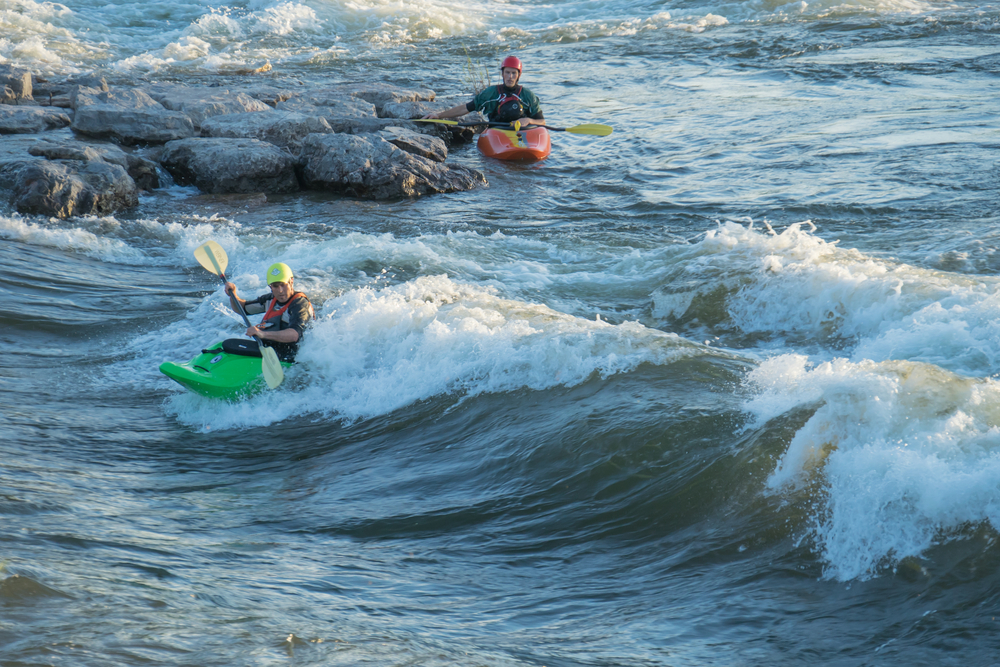 Stop by the Smokejumper Visitor Center
Smokejumpers are trained specialists who parachute into national forests in order to fight wildfires.
Missoula is the location of the largest smokejumper base in the country and the visitor's center gives a great insight into this daring profession.
You will learn all about the dangerous job through displays and videos.
Take a tour to see the parachute loft, training area, and the National Smokejumper Memorial. You might also see Smokejumper aircraft.
This is one of the best free things to do in Missoula. Check out the gift shop to help support the museum.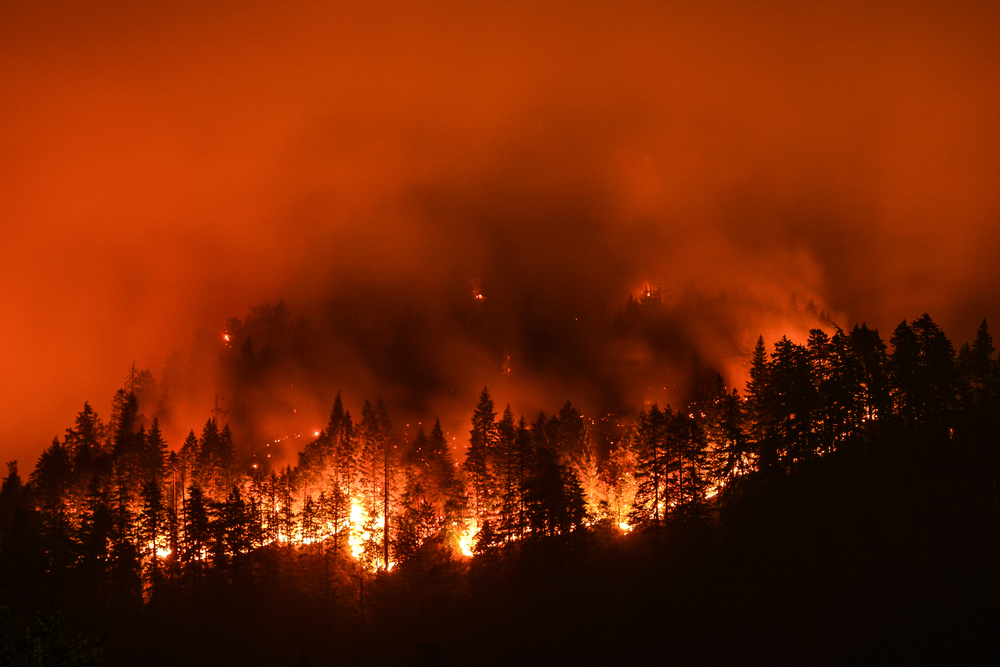 Discover Garnet Ghost Town
One of the best day trips from Missoula is the Garnet Ghost Town about an hour's drive from downtown.
This is the best-preserved ghost town in Montana allowing visitors to step back in time. The town began in 1895 as a gold mining town, quickly growing to a population of 1,000.
By the 1950s, the town had been completely abandoned but not forgotten.
There are over 30 preserved buildings including cabins, a hotel, saloons, and more. Take a peek inside and imagine what it would have been like during the town's heyday.
There are a few different hiking trails that will lead you to historic sites and show off the surrounding wilderness.
Ghost towns are some of the most unique places to visit in Montana and you will have a great time exploring!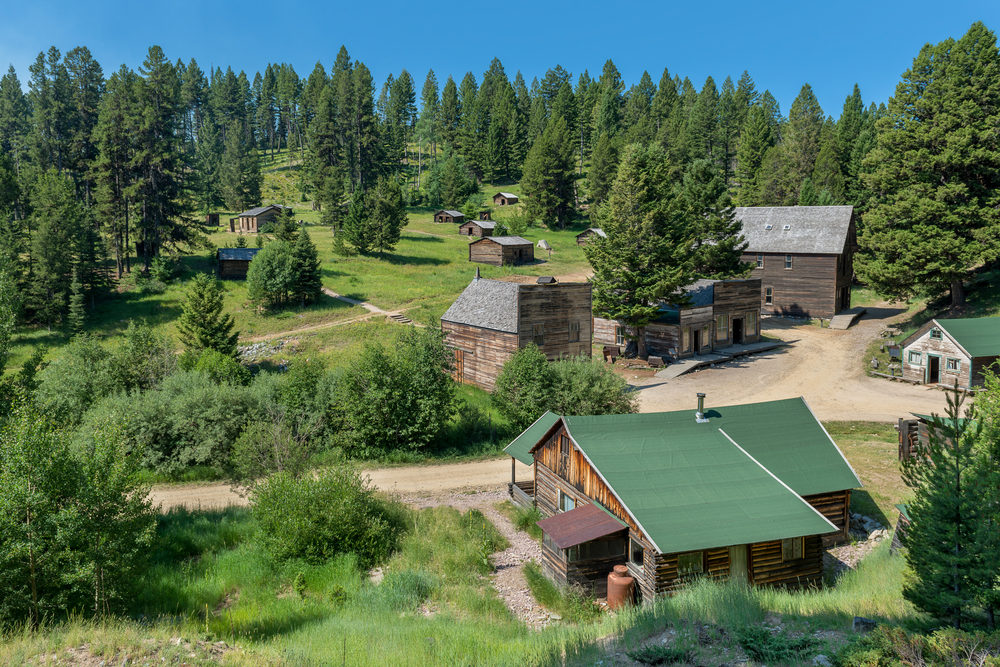 Get a Treat at Big Dipper Ice Cream
A trip to Big Dipper Ice Cream is what to do in Missoula on a hot day. The handcrafted ice cream served here has been highlighted by Food and Wine Magazine, Good Morning America, and USA Today.
Along with classic flavors like chocolate and vanilla, you can get a scoop of huckleberry, bubblegum, El Salvador coffee, black licorice, and more. There are a bunch of toppings you can add as well.
Satisfy your sweet tooth with an ice cream cone, sundae, milkshake, or root beer float. Fruit sorbets are available too.
There are two Big Dipper locations in Missoula. Coneboy, the Big Dipper Ice Cream truck, can also be found at most Missoula events and festivals.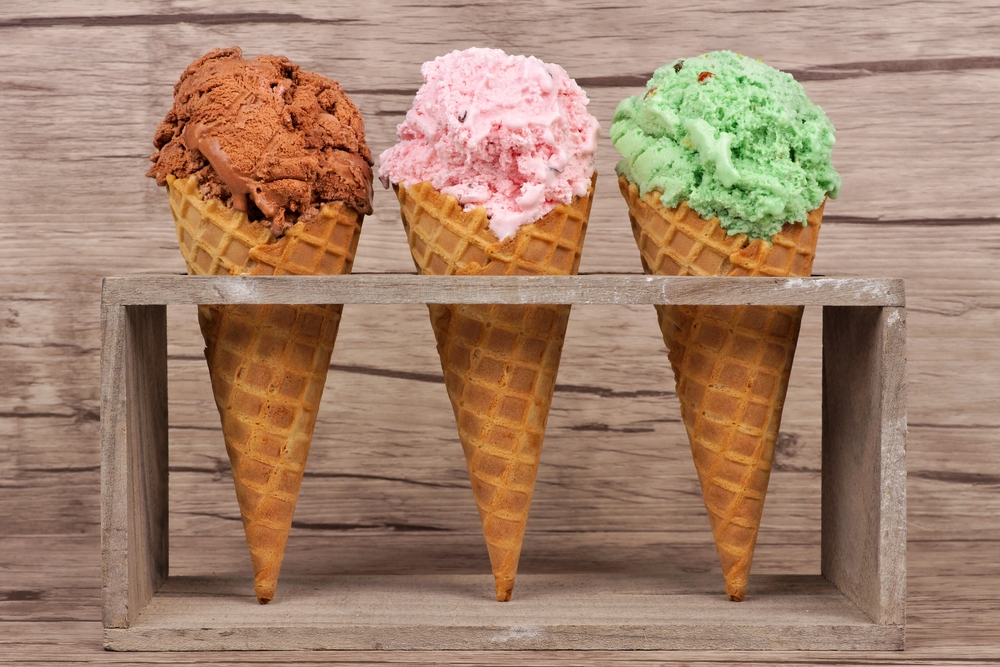 Visit St. Francis Xavier Church
If you love seeking out pretty architecture when traveling, you need to visit the St. Francis Xavier Church.
The Jesuit church opened in 1892. The exterior is brick and features a tall spire.
Inside, you will be awed by the incredible art depicting religious scenes and figures. The paintings were done by Brother Joseph Carignano between 1901 and 1902.
There are 66 detailed murals to admire on the walls and ceilings. It is a gorgeous place to worship.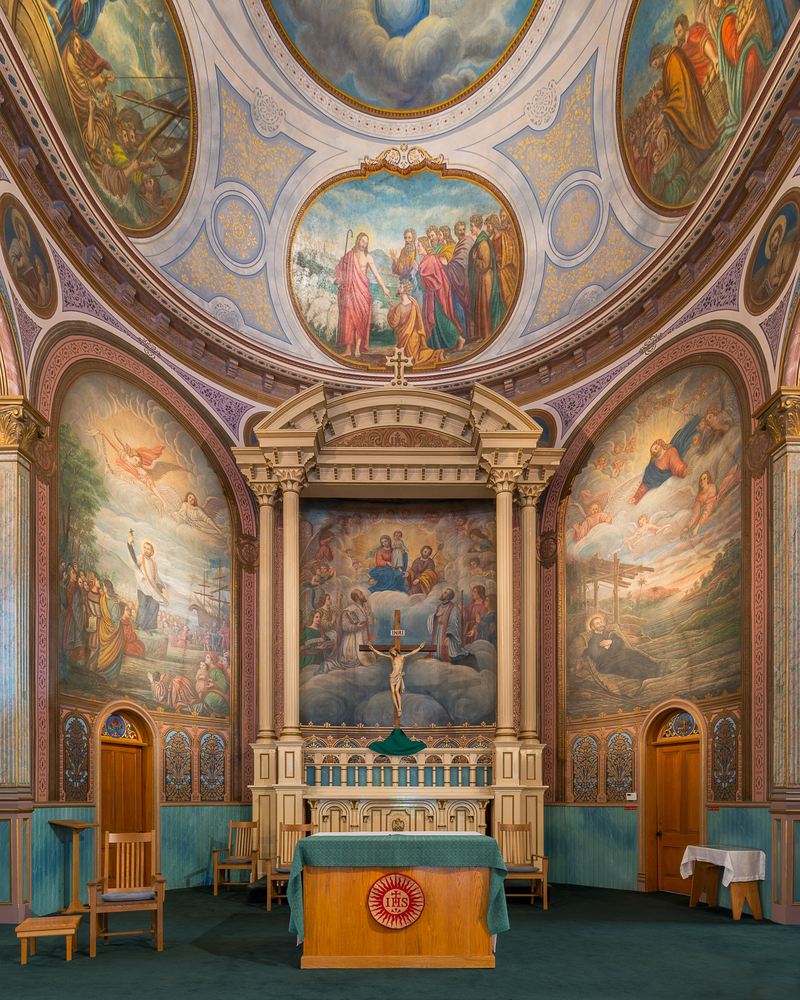 Packing List When Looking For Things To Do In Missoula
If you will be traveling, either by plane or by car to Montana, here are some tips on how to pack lightly.
A concealed travel pouch may be one of the most important items you bring along when searching for activities in Missoula Montana.
It is always important to protect your personal information. Identity thieves are everywhere.
This unisex RFID-blocking concealed travel pouch is lightweight and comes in several colors. It has lots of organization to give you peace of mind.
You can place it under your clothes next to your body to carry your ID safely.
If you have a pouch already that does not come with RFID protection, as I do, these RFID sleeves are the perfect solution.
This configuration comes with enough credit card sleeves that the entire family would be protected. They are slim too, so they will easily fit into your pouch or wallet.
If you are planning on taking a lot of pictures with your phone you will definitely want to consider an external charging battery.
This Anker high-speed phone charging battery is the exact one I carry with me on all of my trips.
It can be used on a variety of phones, not just an iPhone as I have. And wow is it fast!
My daughter gifted me with this FugeTek selfie stick and tripod setup for my birthday. I absolutely love it! It is made of lightweight aluminum and so easy to use.
It has Bluetooth connectivity and is a breeze to use for taking photos.
You will want to bring your own refillable water bottle with you.
I never leave home on a trip without my Bobble filtration bottle. The 18.5-ounce size is perfect for hiking and it fits nicely in the pocket of a backpack.
And here are the carbon filter replacements.
Perhaps you are traveling a long distance and packing space is a premium in your suitcase, or in your car.
Then this collapsible silicone foldable water bottle would work well for you. Would not take up much space at all.
—
There are so many activities in Missoula for everyone to enjoy including hiking trails, museums, historic sites, and so much more.
Whether you want a chill Montana vacation with theater shows and shopping or a more action-packed one full of outdoor recreation, Missoula is the place for you!