There are many fun things to do in Great Falls, Montana, for a fantastic vacation!
There is something for everyone in the beautiful city of Great Falls, MT. Explore pretty parks, enjoy art and history museums, and discover amazing architecture.
There are many opportunities for golfing, boating, and hiking in Great Falls. You will find tasty restaurants and local shops.
No matter what Great Falls attractions you check out on your Montana trip, you will have a memorable time!
The Great Falls, MT, population is over 60,000, making it the third most populated city in the state. Come see what draws people to this area.
Let's take a look at what to do in Great Falls, MT!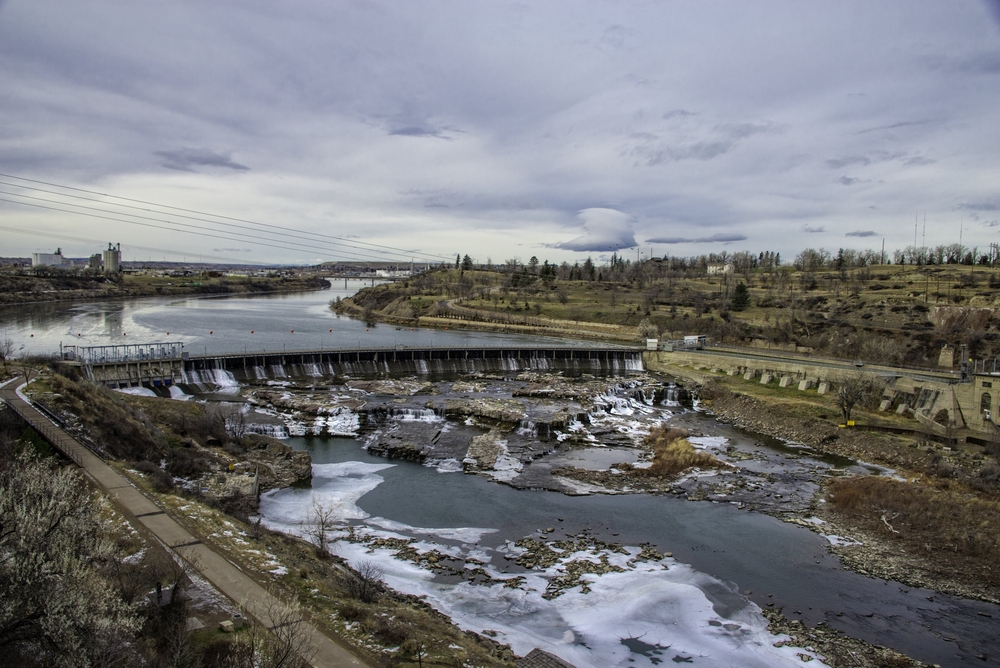 15 Best Things to Do in Great Falls, MT, You Shouldn't Miss
Visit Giant Springs State Park
Giant Springs State Park is one of the best things to do in Great Falls for nature lovers. Here you will find one of the largest freshwater springs in the country.
You will love the chance for outdoor recreation, including hiking, biking, wildlife viewing, and fishing. There are over 30 miles of both paved and dirt paths to explore.
You will also find some of the best waterfalls in Great Falls. Along the 14 miles of Missouri River encompassed in the park, there are four waterfalls to check out.
This park is one of the most beautiful Montana attractions for a picnic in nature.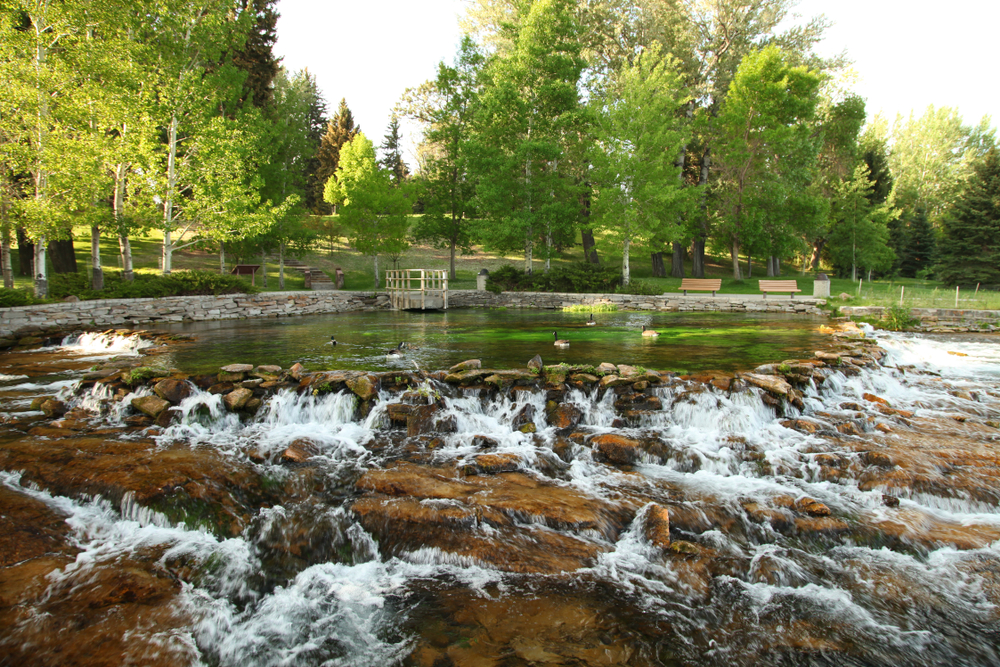 Learn at the Lewis and Clark Interpretive Center
The Lewis and Clark Interpretive Center is one of the best things to do in Montana for history buffs.
This epic museum tells the story of the famous Lewis and Clark Expedition which took place in the early 1800s.
Through exhibits, dioramas, paintings, and artifacts, you will learn how this 8,000-mile journey impacted American history.
The center is located on a bluff overlooking the Missouri River and there is a trail where you can enjoy the view.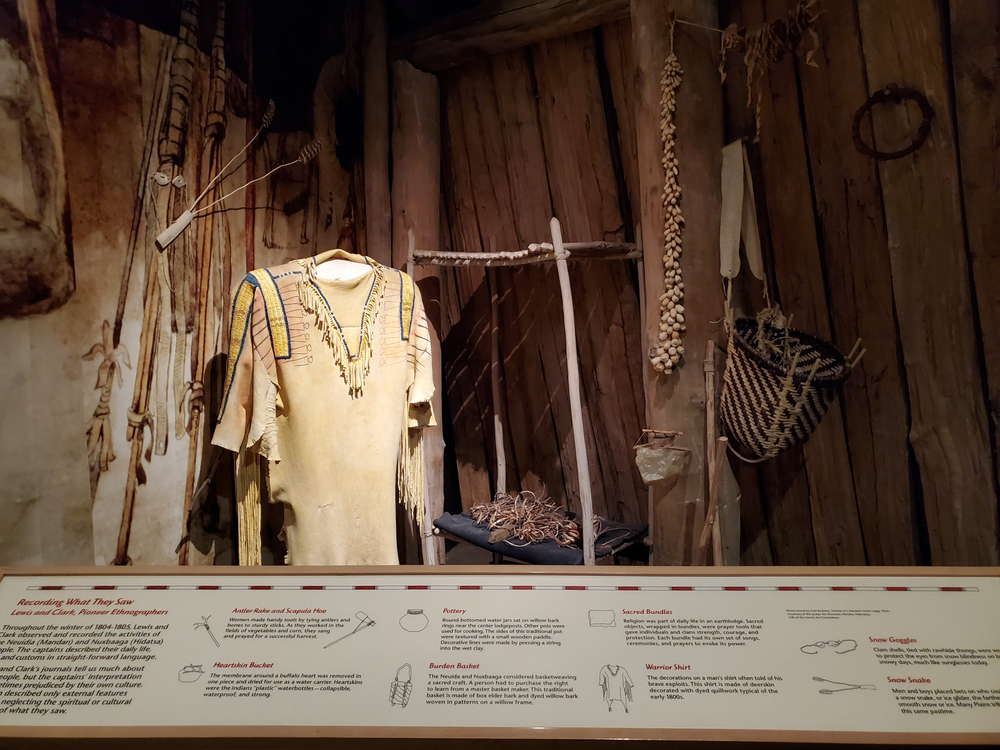 Stop by the C.M. Russell Museum
Born in 1864, Charles Marion Russell is a famous American artist known for creating a historical record of the Old West through his paintings.
He masterfully depicted cowboy life, Native American culture, and wilderness landscapes. The realistic paintings can be admired for their artistic and historical relevance.
The C.M. Russell Museum in Great Falls hosts an extensive collection of the artist's work including oil and watercolor paintings, bronzes, clay models, pen-and-ink drawings, and more.
Along with the permanent collection, there are temporary exhibits that highlight other artists.
If you want to see some art, this is one of the best Montana attractions.
Admire the Ryan Dam
Built in 1915 on the Missouri River, Ryan Dam is one of the best attractions in Great Falls, MT.
This is where you will find Great Falls, the largest of the collection of Great Falls of the Missouri. This waterfall begins at the dam before cascading down to join a series of natural falls.
The waterfall spans the river at 900 feet with the tallest section dropping about 87 feet.
Just down from the dam, there is a suspension bridge that will give you amazing views of the river and the historic dam.
The bridge leads to a small island park with picnic benches and viewpoints of one of the coolest waterfalls in Montana.
If you like dams and their hydroelectric power, there are many more to see near the city. Drive or hike along the river to see why the Great Falls is known as Electric City.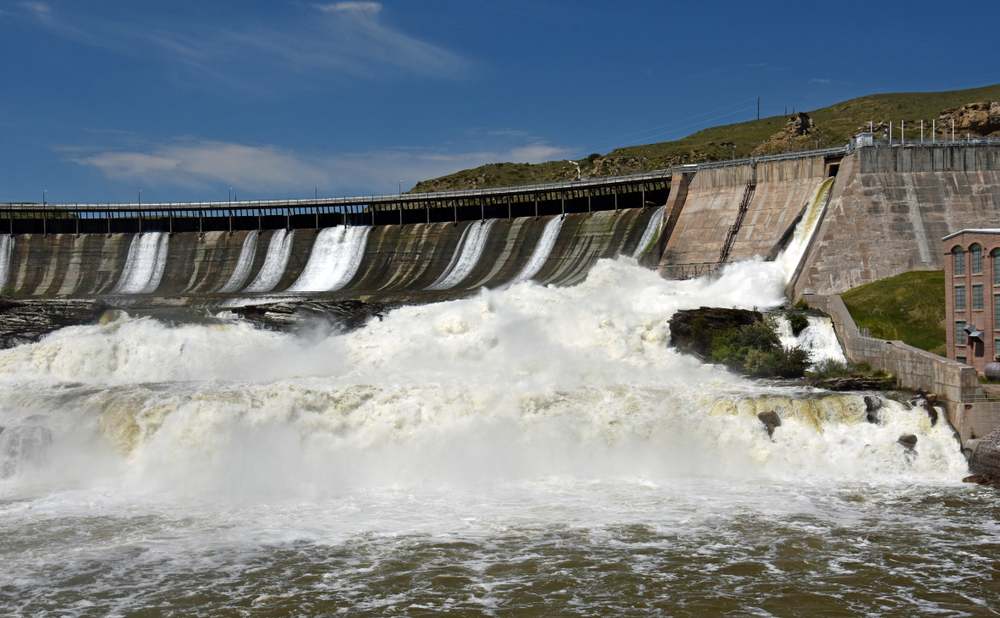 Attend the Montana State Fair
The annual Montana State Fair is one of the best events in Great Falls for the whole family to enjoy!
This epic event takes place at the Montana ExpoPark beginning at the end of July. The fair includes many fun activities that will keep you entertained for days.
Buy a ticket for the Big Sky Pro Rodeo with four nights of different competitions. There are also horse racing and livestock exhibits.
Check out the many food and craft vendors. The fair food might not be healthy, but it sure tastes good!
Bring the kids to the carnival, featuring many awesome rides and games. The fair also has concerts, magicians, jugglers, and so much more!
Visit the Paris Gibson Square Museum of Art
The Paris Gibson Square Museum of Art is the perfect thing to do in Great Falls for art lovers.
Housed in a historic 1896 building, this museum is a great place to soak in the culture. The Square focuses on contemporary art by regional artists.
There are hundreds of paintings, statues, drawings, jewelry, ceramics, and more. There is also an outdoor sculpture garden to wander through.
The museum also hosts art classes and workshops for all ages.
Photograph St. Ann's Cathedral
The Gothic Revival St. Ann's Cathedral is an iconic landmark in Great Falls with its towering single spire and beautiful limestone facade.
The current church was finished in 1907 and listed on the National Register of Historic Places in 1991.
If you love amazing architecture, this church is one of the best places to visit in Great Falls.
Admire the church from the outside before heading in to attend Mass.
Visit the Cascade County Courthouse
For more impressive architecture, head to the Cascade County Courthouse. It is also on the National Register of Historic Places.
You will love the English Renaissance Revival style of this building which dates back to 1903.
Interestingly, all of the stone for this courthouse was quarried within six miles of town.
Topped with a copper dome and a statue of Justice, this courthouse is picture perfect surrounded by green lawns and trees.
The building is still used as an active courthouse, but it is worth a stop to see it.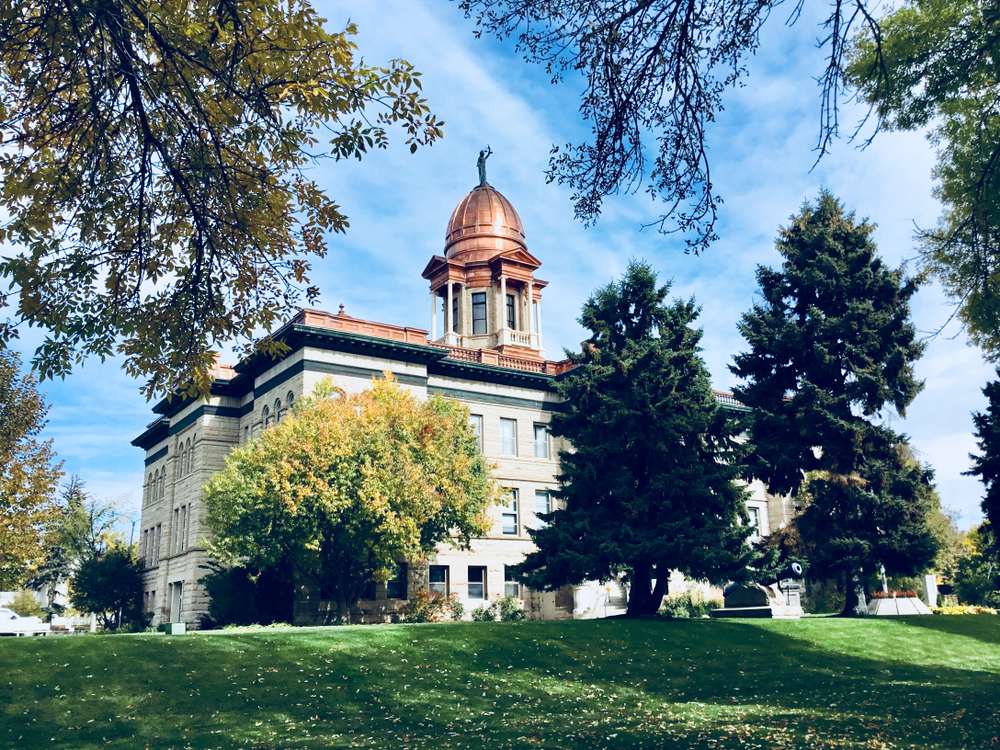 Watch a Minor League Baseball Game
Sports fans will want to add a baseball game to their list of things to do in Great Falls!
The Great Falls Voyagers are a Minor League team that plays at the 4,000-seat Centene Stadium which was built in 1941.
If you are in the city during the baseball season, watching a home game is a fun family-friendly activity in Great Falls.
The name of this team has an interesting story, too!
In 1950, the team's general manager, Nick Mariana, was at the stadium when he saw strange lights in the night sky. He captured fifteen seconds of footage before they disappeared.
The team was later renamed for the alien voyagers aboard the UFO. The team's mascot is also a green alien!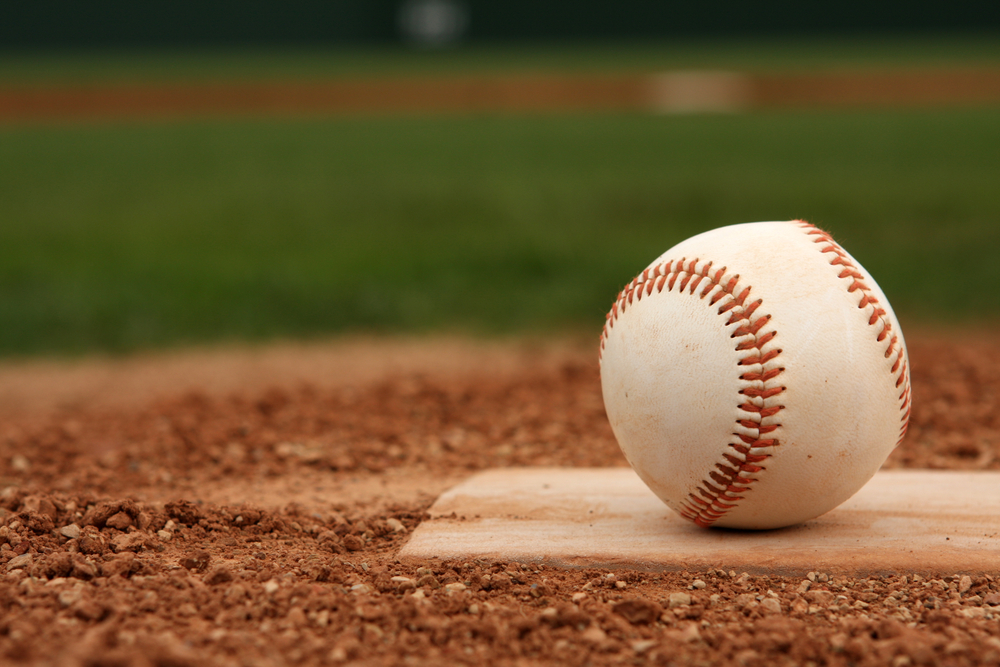 Eat at Roadhouse Diner
The Roadhouse Diner in downtown Great Falls has been featured on Food Network and has repeatedly won the award for Best Burger in Montana.
If you are looking for a delicious place to eat with a local feel, this is it!
This restaurant uses locally-sourced ingredients as well as fresh buns made daily. Bring your appetite!
The menu has classic burgers as well as unique options such as the PB&J Burger, Death By Bacon, Hillbilly Sweet-N-Spicy, and Lowrider.
You can also order different types of hand-cut fries or from a selection of sandwiches. Vegetarians can enjoy a yummy black bean burger.
Hike at the First Peoples Buffalo Jump State Park
First Peoples Buffalo Jump State Park is one of the best things to do in Great Falls for anyone interested in exploring some Montana nature or learning about the past.
This park is a National Historic Landmark and the archaeological site of the largest known bison cliff jump in North America.
Native American hunters used this mile-long sandstone cliff to kill a large number of bison at one time by driving them over the edge.
When you visit, stop by the large visitor's center and check out the exhibits, gallery, outdoor amphitheater, and more.
Afterward, take a hike along the cliff and enjoy the open, panoramic views of the high plains. Bring your camera to capture one of the best parks in Great Falls!
First Peoples Buffalo Jump State Park has some of the most scenic Midwest hiking trails!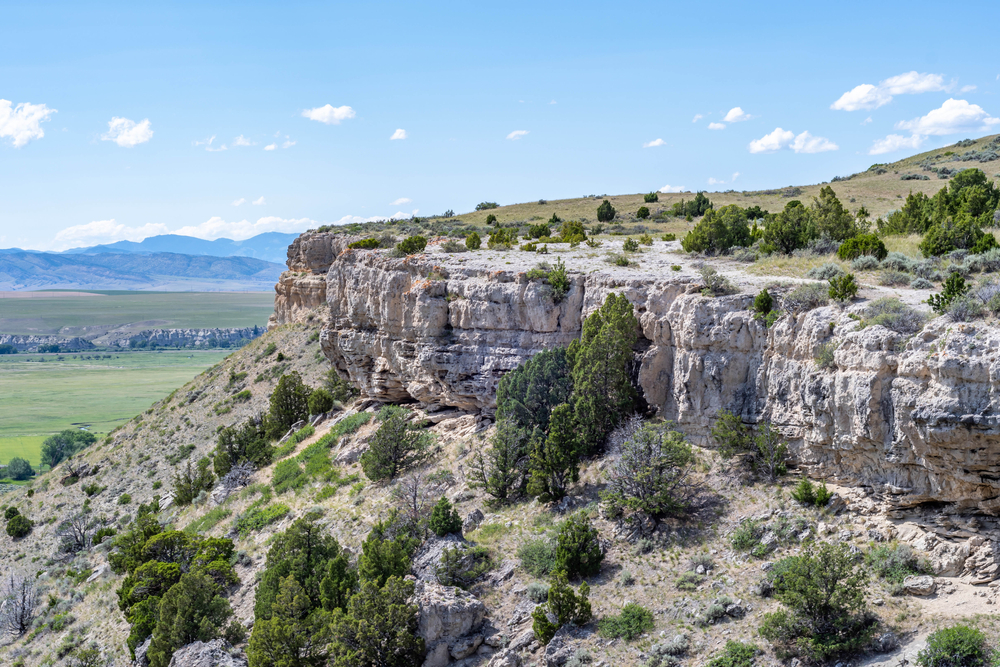 Bring the Kids to the Children's Museum of Montana
The Children's Museum of Montana is one of the best things to do in Great Falls with kids.
This hands-on and fun museum is ideal for families with kids up to 12 years old. Kids and adults alike will have a great time learning about STEAM concepts in interactive ways.
Some of the exhibits include the Bone Dig, Montana Habitat, Lego Zone, and Little Falls Parkour with tumbling mats and hanging obstacle courses.
Kids can let their imaginations run wild in fun, themed playsets like the Flight Zone, S.S. Martin, Construction Zone, and Little Falls Clinic.
The museum also hosts cool events throughout the year.
Swiming At The Electric City Water Park Is One Of The Fun Things To Do In Great Falls
One of the best summertime activities in Great Falls is the Electric City Water Park. This pool offers a day of fun in the sun and is the best way to beat the heat.
The whole family will have fun playing in the largest heated outdoor swimming pool in Montana.
There is also a lazy river, the Power Tower Plunge with two 20-foot water slides, and a children's play area.
The Flow Rider creates waves to surf on and test your skills. There are also grassy areas with shady trees where you can lay out your towels.
The concession stand has burgers, hot dogs, candy, and drinks.
Stop by the Malmstrom Air Force Base Museum and Air Park
Anyone interested in the military or aviation will want to add the Malmstrom Air Force Base Museum and Air Park to their list of Great Falls activities.
You will find one of the largest military model aircraft displays in the northeast as well as many exhibits, dioramas, equipment and uniform displays, and more.
You will love the chance to get a close look at many military aircraft, rockets, and vehicles.
Keep in mind that since the museum is at the air force base, visitors over 16 must have a valid driver's license to enter.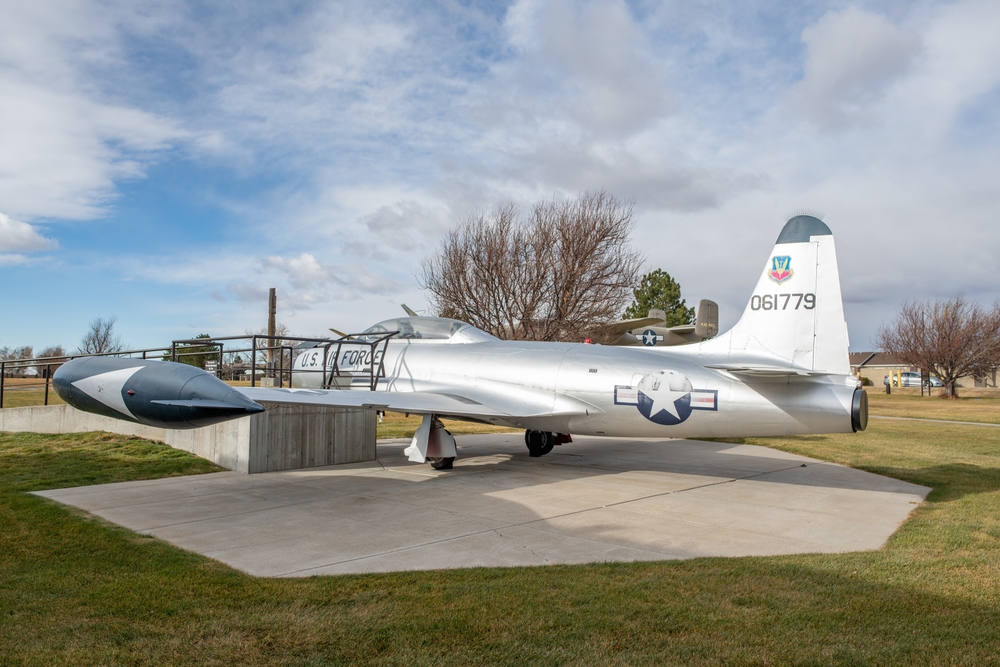 Exploring Gibson Park Is One Of The Best Things To Do In Great Falls
If you want a place for peaceful, nature recreation, Gibson Park is the perfect place to visit in Great Falls.
This beautiful park is a popular place for taking a walk, picnicking, and biking. There are a playground and basketball courts, too.
It is also a great area for birdwatching, especially around the pond where there is a lot of waterfowl. When the pond freezes in winter, ice skating is available.
In summer, there are city band concerts at the bandshell.
The Gibson Flower Gardens offer a colorful backdrop for a romantic stroll. It is also a popular place for weddings.
The park also has a number of statues, including a miniature replica of the Statue of Liberty, and a historic cabin.
This is one of the best free things to do in Great Falls, Montana.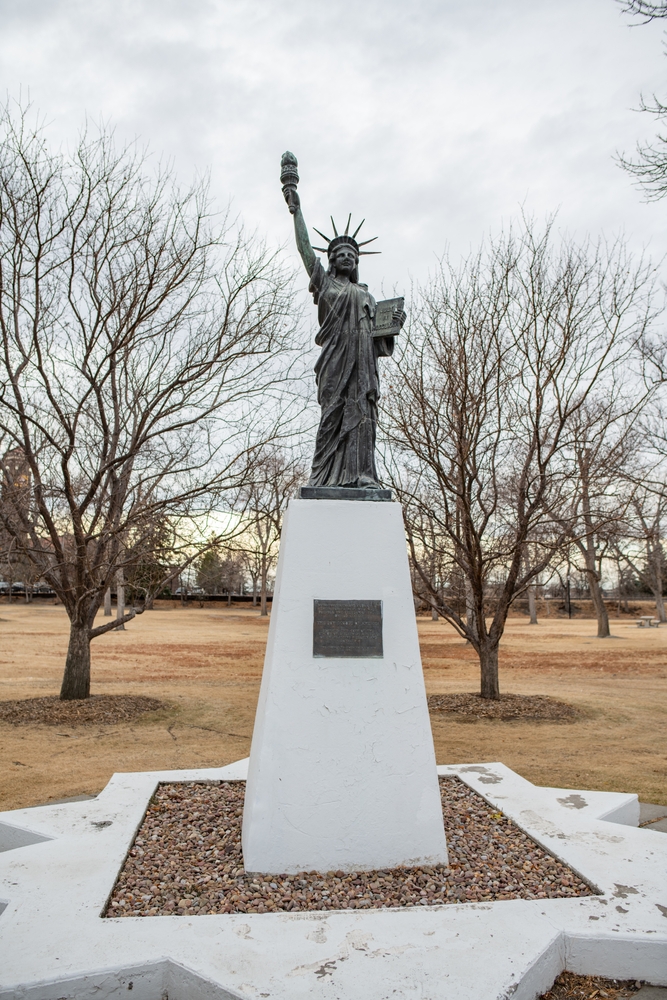 Packing List When Exploring Things To Do In Great Falls Montana
If you will be traveling, either by plane or by car to Great Falls, Montana, here are some tips on how to pack lightly.
A concealed travel pouch may be one of the most important items you bring along when searching for attractions in Great Falls.
It is always important to protect your personal information. Identity thieves are everywhere.
This unisex RFID-blocking concealed travel pouch is lightweight and comes in several colors. It has lots of organization to give you peace of mind.
You can place it under your clothes next to your body to carry your ID safely.
If you have a pouch already that does not come with RFID protection, as I do, these RFID sleeves are the perfect solution.
This configuration comes with enough credit card sleeves that the entire family would be protected. They are slim too, so they will easily fit into your pouch or wallet.
If you are planning on taking a lot of pictures with your phone you will definitely want to consider an external charging battery.
This Anker high-speed phone charging battery is the exact one I carry with me on all of my trips.
It can be used on a variety of phones, not just an iPhone like I have. And wow is it fast!
My daughter gifted me with this FugeTek selfie stick and tripod setup for my birthday. I absolutely love it! It is made of lightweight aluminum and so easy to use.
I've never been a fan of packing cubes, but once I started using them I am hooked. These Bagail packing organizers are similar to the set I have.
You will want to bring your own refillable water bottle with you.
I never leave home on a trip without my Bobble filtration bottle. The 18.5-ounce size is perfect for hiking and it fits nicely in the pocket of a backpack.
When filled with water, it is not too heavy to carry. And the charcoal filter ensures fresh clean water whenever you fill the Bobble.
Perhaps you are traveling a long distance and packing space is a premium in your suitcase, or in your car.
Then this collapsible silicone foldable water bottle would work well for you. Would not take up much space at all.
You will want a backpack or daypack with you to store snacks, your water bottle, phone, extra clothes, etc… No matter the time of day or evening.
This foldable water-resistant backpack would be great.
—
If you plan on discovering Montana, Great Falls should be added to your bucket list!
It is one of the best places to visit in the Midwest.
This is a fantastic city with many fun activities such as hiking, boating, and swimming. There are plenty of museums and historic buildings to check out as well.