Are you looking for the best things to do in Bozeman Montana? Then you've come to the right place!
You'll find Bozeman in southern Montana, in the beautiful Rocky Mountains.
Because of its location, it's a pretty popular place to stay if you want to get out and enjoy the great outdoors.
Bozeman MT is absolutely beautiful and has a distinctly small-town feel, despite being home to over 50,000 people.
In fact, it's the fourth-largest city in Montana!
Plus, there are so many things to do in Montana, and visiting Bozeman is one of them.
The city is surrounded by mountains and it's just a short drive away from Yellowstone National Park.
There are tons of fun things to do in Bozeman and in the surrounding area.
On this list, I've included a wide variety of activities and attractions in and around Bozeman Montana.
You'll find outdoor adventures, fun museums, and even a distillery.
So, let's take a look at 15 of the best things to do in Bozeman MT that you should definitely see!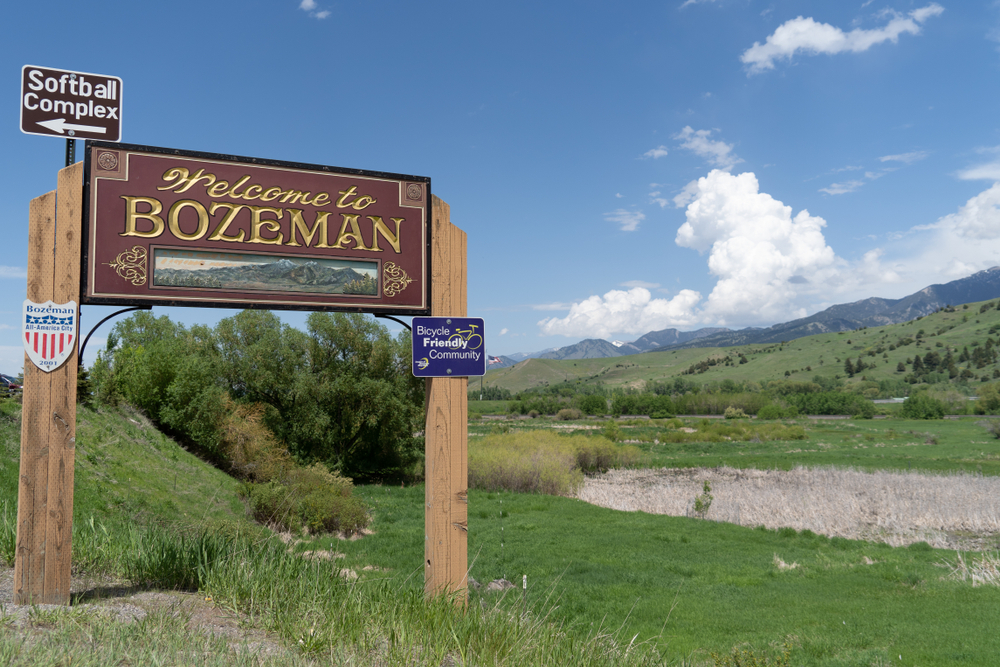 15 Best Things To Do In Bozeman MT You Shouldn't Miss
Visit The Museum Of The Rockies
One of the most popular things to do in Bozeman is a visit to The Museum of the Rockies.
The Museum of the Rockies is affiliated with Montana State University and is part of the Smithsonian Institute.
While the main focus of this museum in Bozeman is its paleontological collection, it has a wide variety of natural science exhibits.
You'll find exhibits on Indigenous people who called the land home, the Pugh History Hall where you'll see MT through the centuries, and tons more.
It's a world-class museum that is open daily from 9 am to 5 pm with a small admission fee.
That admission fee goes towards the upkeep of the museum, its collection, and its exhibits.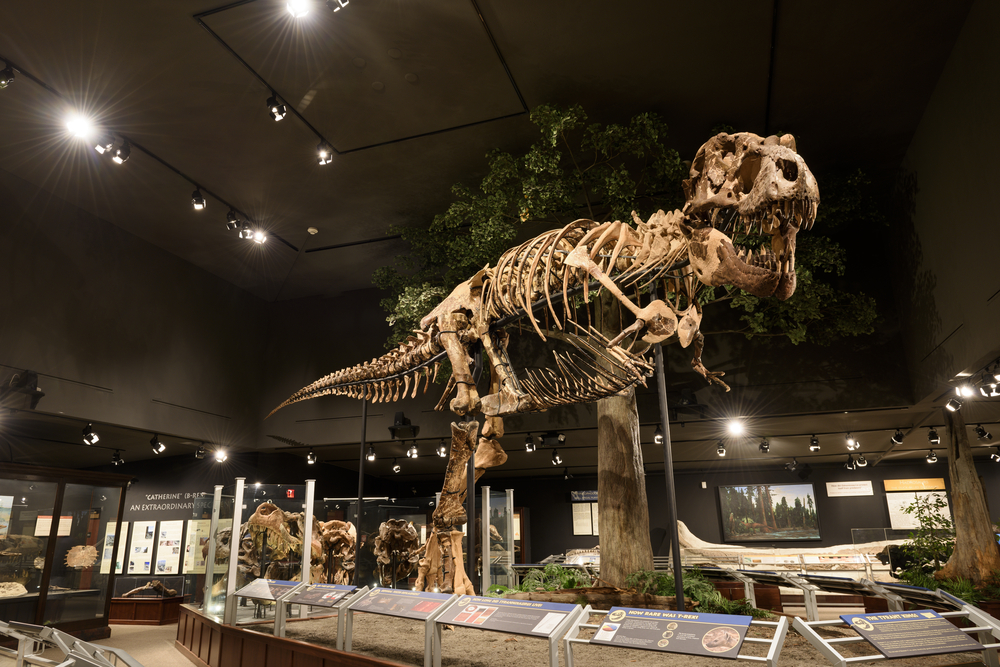 Hike To Palisade Falls
If you're looking for outdoor adventures in Bozeman Montana, then consider hiking to Palisade Falls.
It's one of the prettiest places to visit in Bozeman all year round!
Palisade Falls Trail is considered a fairly easy trail to hike that leads to a beautiful cascading waterfall.
The trail itself is about a mile out and back. So it doesn't loop around, you walk to the falls and then walk back.
You can expect to spend about 30 minutes hiking the entire trail to the falls and back.
It's a popular trail, which means you're likely to encounter some crowds.
Especially if you're planning to hike the trail between May and October.
This short hiking trail in Montana is beautiful, easy, and one of the best things to do in Bozeman MT.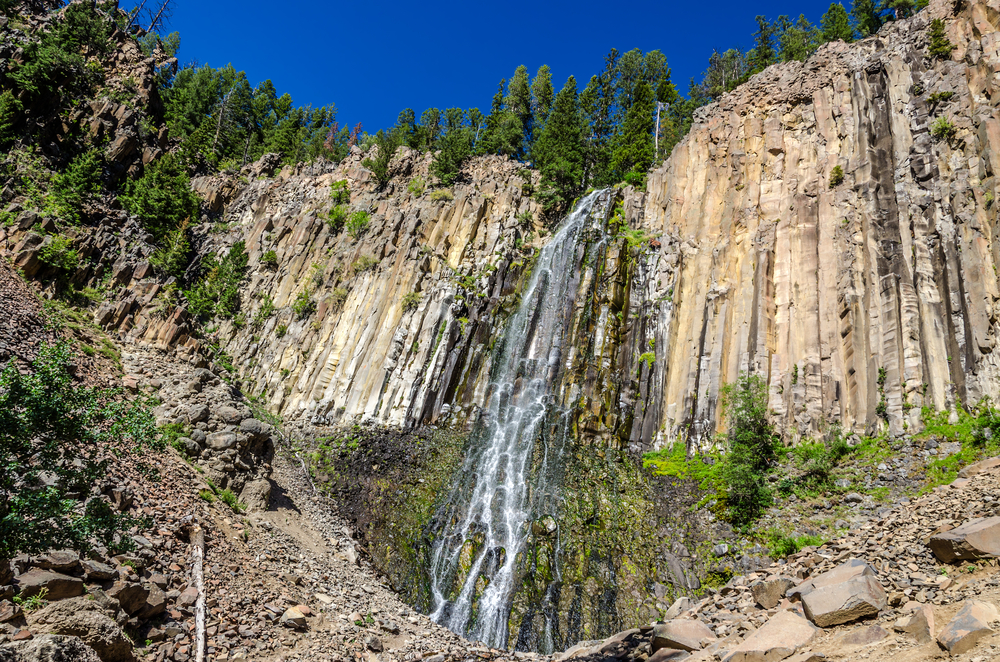 Stroll The Streets Of Downtown Bozeman
One of the best places to visit in Bozeman MT is their downtown district.
Bozeman's downtown is full of unique restaurants and shops.
There are shops where you can purchase classic Western art, vintage and antique goods, and sporting equipment.
Plus, there are tons of art galleries where you'll find artwork by local artists as well.
You'll also find fine dining and casual restaurant options.
So when you need a break from all that shopping, you can stop for a bite to eat.
You can't go wrong with taking a couple of hours to stroll through Bozeman's downtown district.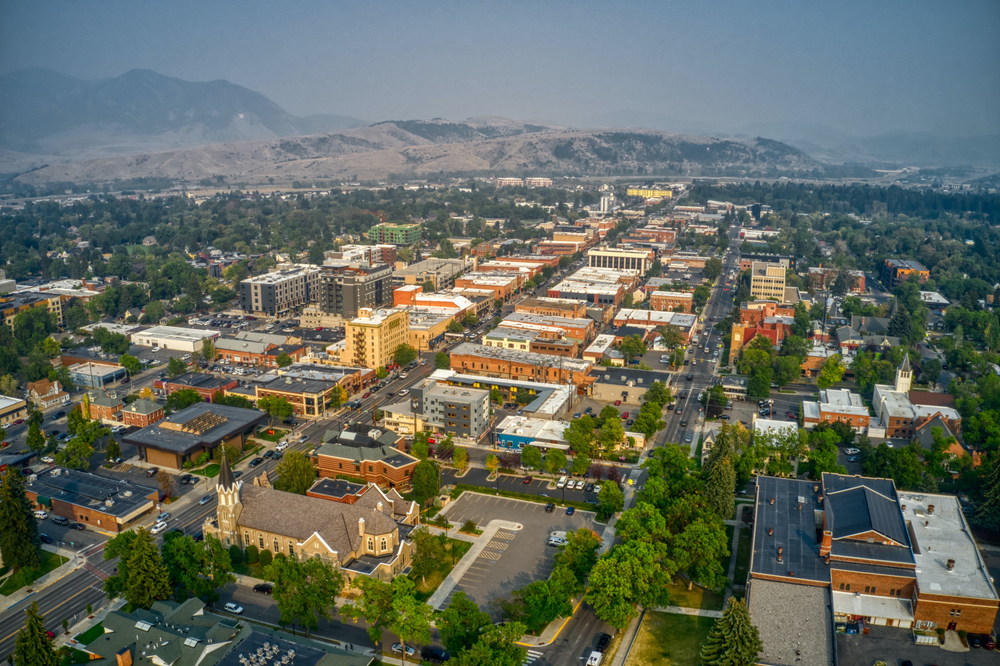 The American Computer And Robotics Museum Is One Of The Coolest Things To Do In Bozeman
Tech and computer lovers will love spending a few hours at this museum in Bozeman.
The American Computer and Robotics Museum is a one-of-a-kind place to visit in Bozeman.
It opened in 1990 and is dedicated to the history of communications, computing, robotics, and artificial intelligence.
The museum tracks the entire history of computers all the way up to modern computers and robotics.
That includes over 4,000 years of computing history!
Inside, you'll find exhibits featuring original cuneiform, cracking the enigma code, space flight, and tons more.
It's definitely one of the coolest museums in Bozeman Montana.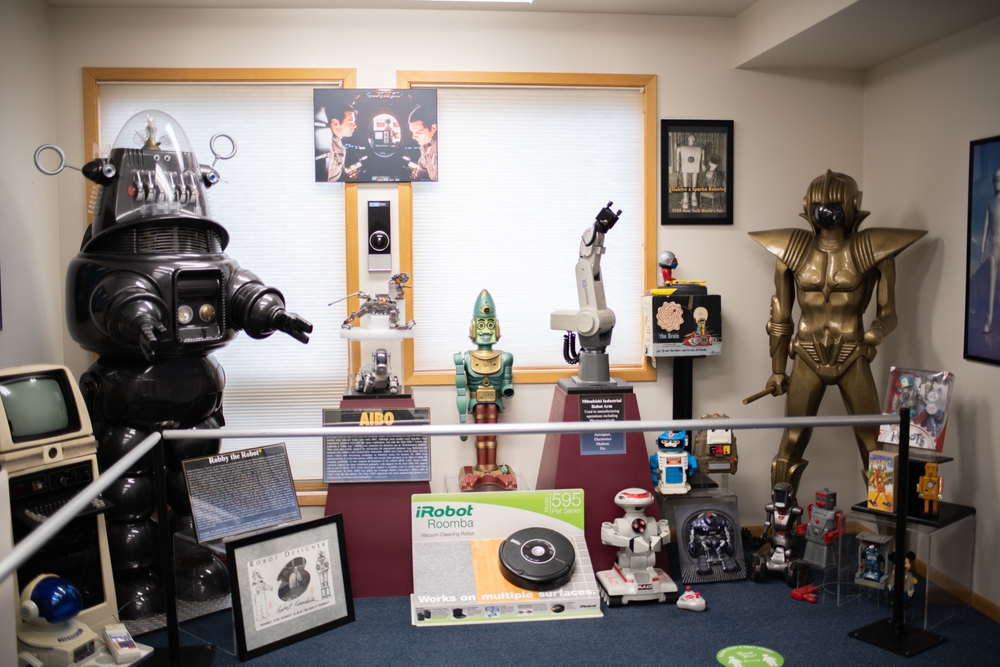 Take A Day Trip To Yellowstone National Park
Yellowstone National Park is one of the best National Parks in the US, and it's just a short hour and a half drive away from Bozeman!
So I suggest making a day trip out to Yellowstone since it's one of the best things to do near Bozeman.
In Montana's area of Yellowstone, there are geysers, hot springs, beautiful forests, and plenty of hiking trails.
There are a few different entrances to Yellowstone in Montana, near Bozeman.
So just pick what part of the National Park you want to explore and head out there.
If you have the opportunity to even spend a few hours at Yellowstone National Park, it's absolutely worth the drive.
And it is one of the best national parks in Montana.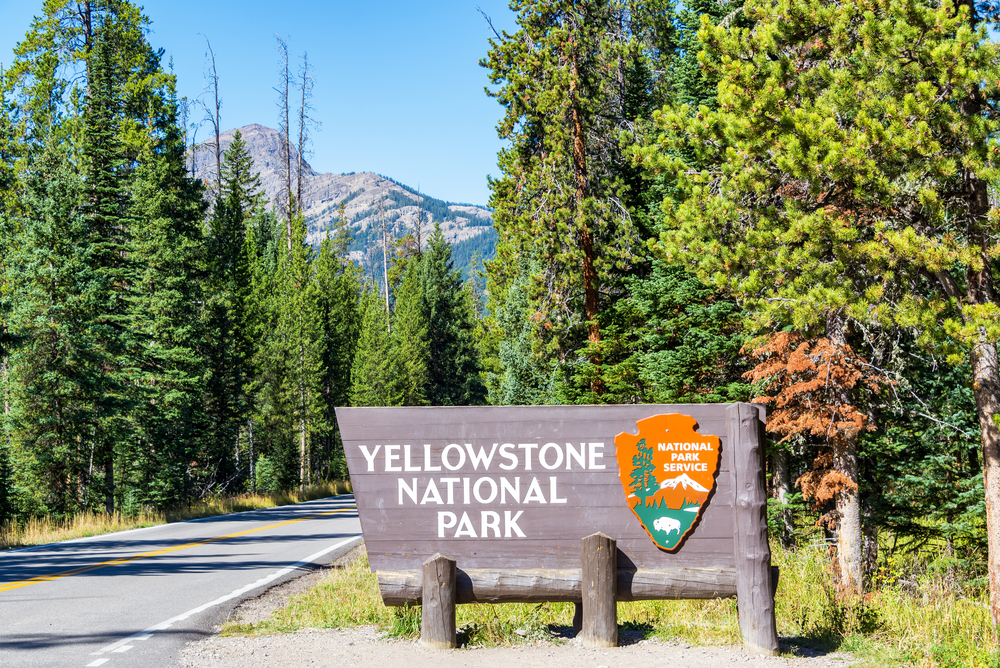 Learn Local History At The Gallatin History Museum
Another unique museum in Bozeman is the Gallatin History Museum.
The Gallatin History Museum is housed in the old county jail and has been open since 1982.
The old county jail was built in 1911 and is on the National Register of Historic Places.
Inside the museum, you'll find exhibits depicting the history of the people who called southern Montana home over the centuries.
Because it's in the historic jail, there are also exhibits on the famous prisoners, escapees, and other stories from the jail.
On the grounds, they also have a life-size pioneer cabin, local historic documents, and a wide variety of other permanent exhibits.
It's a great place to learn about the unique history of Bozeman Montana!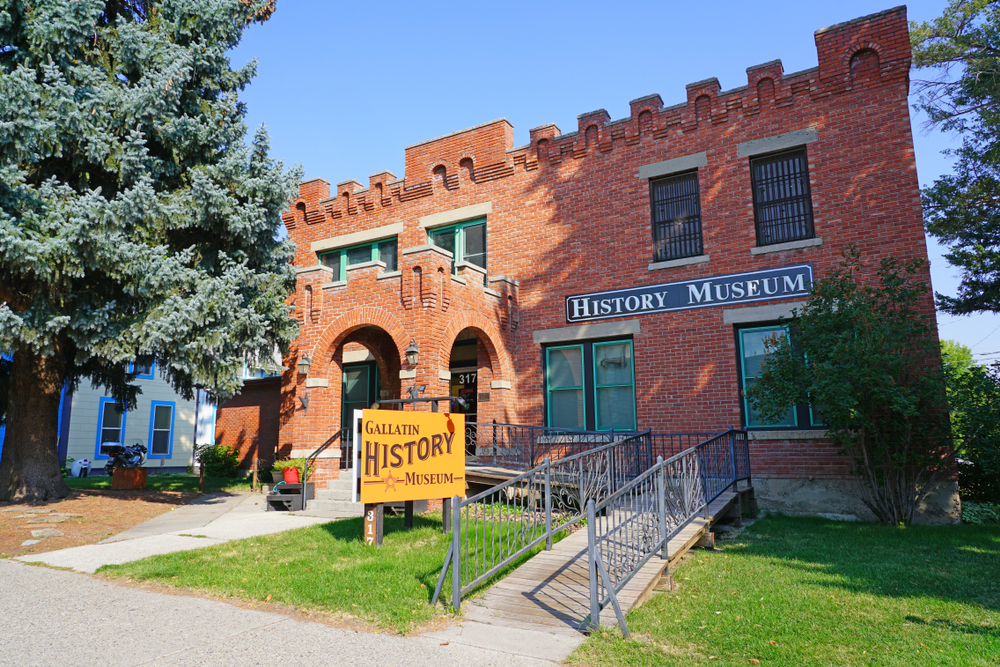 Hiking The Grotto Falls Trail Is One Of The Best Things To Do In Bozeman
Bozeman is definitely a place for outdoor lovers to explore.
If that sounds like something you enjoy, I suggest hiking the Grotto Falls Trail.
While it's an easy route, it is on the longer side.
It's about 2.4 miles and you hike out and back.
So it's not a loop. You hike to the end of the trail and then turn around and hike back out.
Because of its length, it typically takes about an hour to hike the full trail. However, it's totally worth it.
The trail itself is surrounded by a beautiful landscape and ends at a pretty cascading waterfall.
It's a fairly popular trail, especially between May and October.
So expect to see plenty of people on the tail.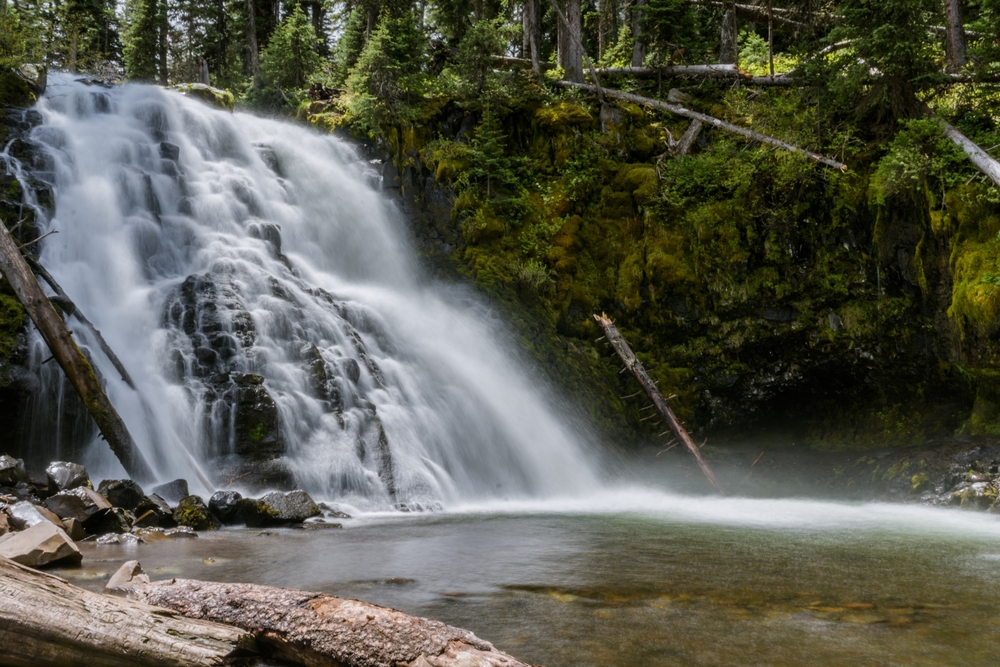 Grab A Drink At Dry Hills Distillery
The Dry Hills Distillery is one of the most fun things to do in Bozeman MT.
Dry Hills is proud to grow, distill, and bottle everything for their spirits in Montana.
They are fifth-generation farmers who grow the potatoes and grains that are in their spirits.
Then they distill and bottle them in their own factory.
If you want to sample their spirits, they have a beautiful tasting room.
Their tasting room is open Tuesday through Sunday and features a wide variety of their spirits for you to sample.
It's a large industrial space with plenty of room for a large group or you can hang out at the bar with just a few people.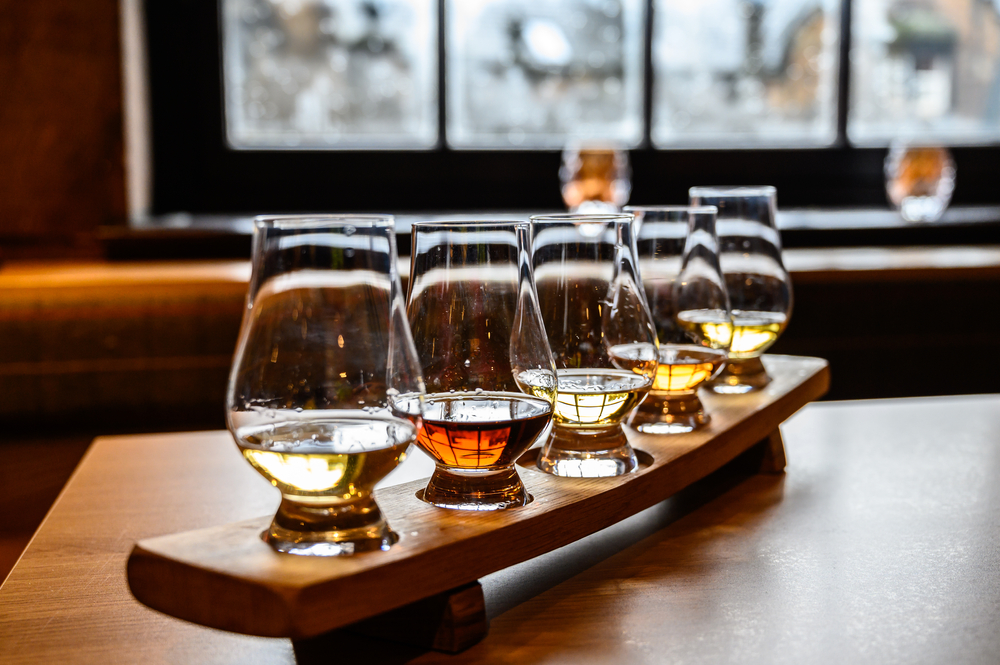 See A Show At The Ellen Theater
The Ellen Theater is a beautifully restored venue in Bozeman MT.
It originally opened in 1919 and was designed by renowned architect, Fred Wilson.
In 2008 it was restored after it had been neglected for decades.
Today, you can see a live performance at the Ellen and get to experience a stunning historic theater.
They offer a variety of shows throughout the year.
On their calendar, there are typically plays, musicals, and live music performances.
Before visiting Bozeman, I highly suggest checking their calendar and seeing if you can catch a show!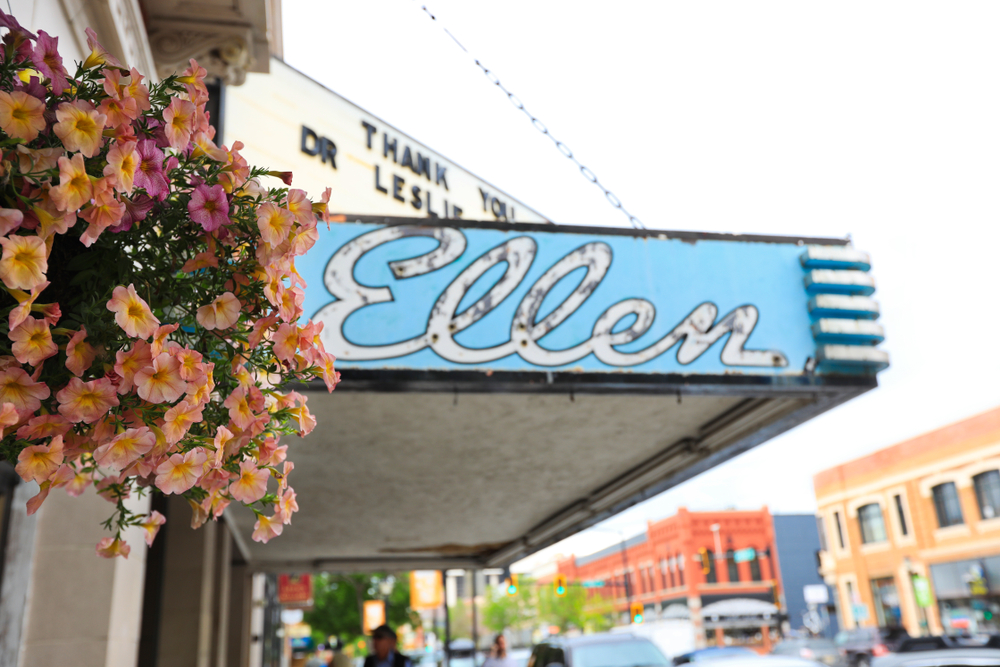 Explore The Montana Science Center
If you're planning on traveling to Bozeman with kids, you should consider taking them to the Montana Science Center.
The Montana Science Center is a super cool science museum in Bozeman MT.
They have a bunch of educational exhibits including a 110-gallon aquarium, a huge bubble wall, crafting areas, and more.
Throughout the year, they also have a variety of new exhibits and seasonal exhibits that you can explore.
The museum is open Thursday through Tuesday and there is a small admission fee.
But it's totally worth it and your kids will love immersing themselves in science.
This is a fun thing to do when it is cold out during winter in Montana.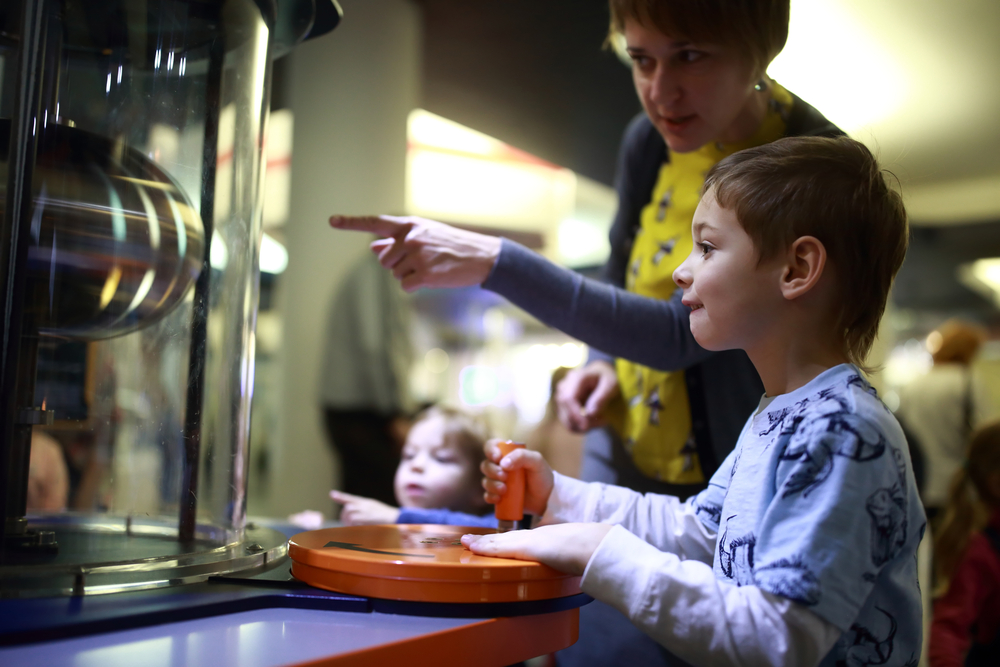 Spend Some Time In Nature At The East Hyalite Creek
East Hyalite Creek is a beautiful natural area that is one of the best things to do near Bozeman.
There you'll find several hiking trails that vary from easy to more moderate difficulty levels.
It's also just a beautiful spot to sit for a picnic and enjoy the views.
The area is surrounded by mountains.
There are a few smaller lakes that you can hike to that are nestled in the valleys of the mountains.
If you want to enjoy the beautiful landscape of Bozeman Montana United States, but you aren't interested in hiking too much, head to East Hyalite Creek.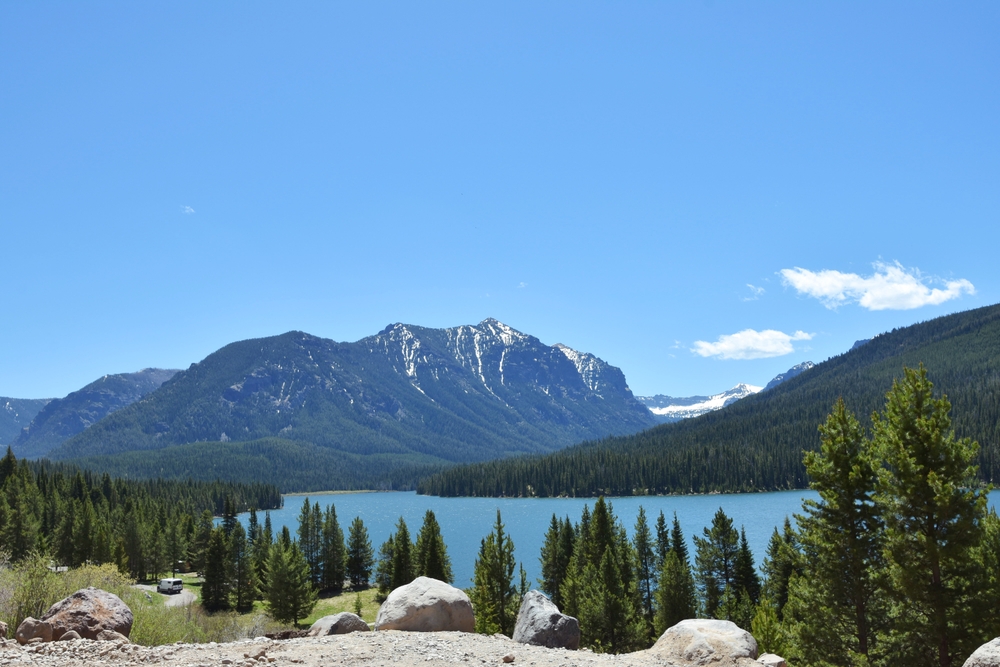 Ski In The Bridger Bowl
Another great outdoor activity in Montana to explore is skiing and snowboarding.
If you're looking for things to do in Bozeman in winter, consider going skiing.
One of the area's top skiing and snowboarding areas is the Bridger Bowl.
Bridger Bowl is a seasonal thing to do in Bozeman in winter and opening day depends on the weather.
However, opening day is typically in early December.
You can purchase a day pass for skiing or snowboarding, or if you want to make a whole trip out of it, week passes.
What a great way to spend winter in Montana!
It's a really fun way to spend a winter day if you're wondering what to do in Bozeman.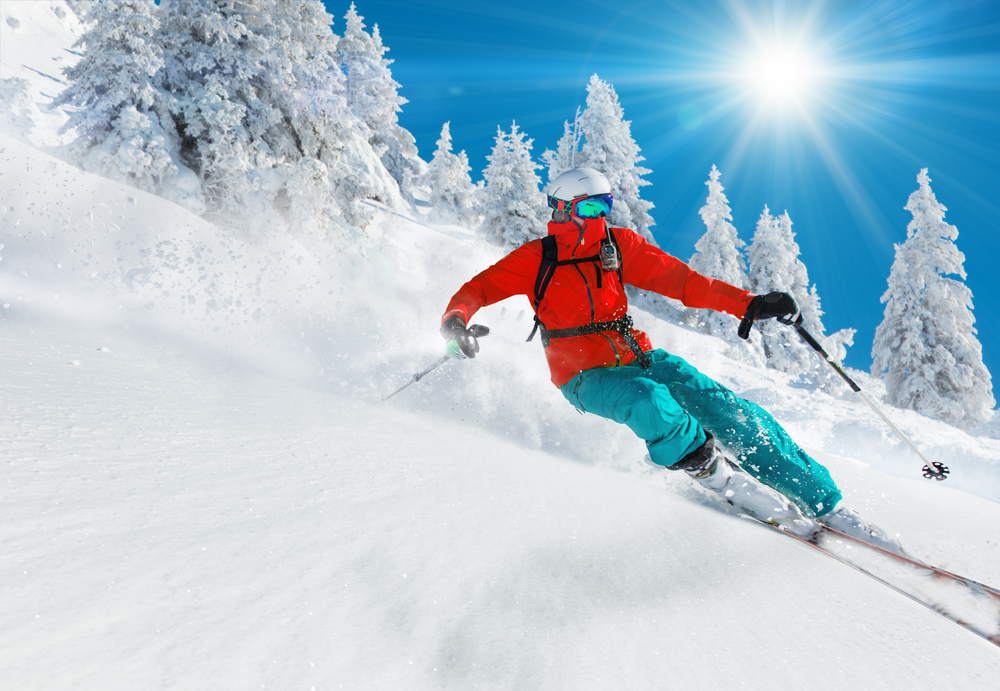 Soak In The Bozeman Hot Springs
Bozeman Hot Springs has been open in Bozeman for over 100 years.
It started as a small pool fueled by a natural hot spring in the 1800s.
Today, they have 12 pools, and all of them are fueled using water from nearby natural hot springs.
The pools range in temperature from 59 degrees to 106 degrees.
So no matter what time of year you're planning to visit, you can take a refreshing dip.
The facility also has dry and wet saunas, plus everything is family-friendly.
If you're looking for something unique to do in Bozeman MT, look no further!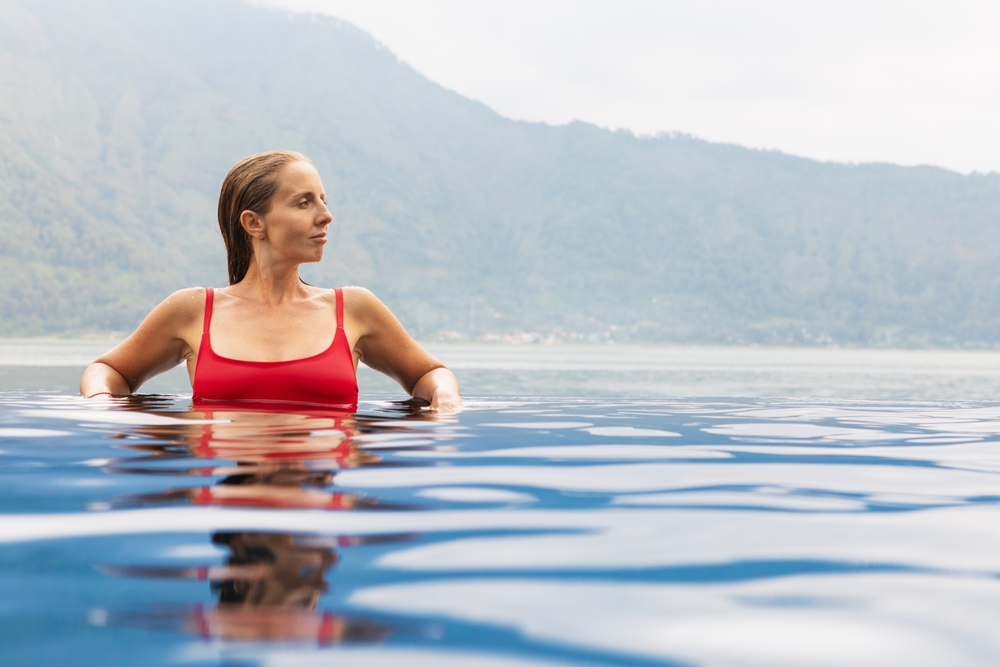 Packing List When Searching For Things To Do In Bozeman Montana
If you will be traveling, either by plane or by car to Montana, here are some tips on how to pack lightly.
A concealed travel pouch may be one of the most important items you bring along when searching for things to do in Bozeman.
It is always important to protect your personal information. Identity thieves are everywhere.
This unisex RFID-blocking concealed travel pouch is lightweight and comes in several colors. It has lots of organization to give you peace of mind.
You can place it under your clothes next to your body to carry your ID safely.
If you have a pouch already that does not come with RFID protection, as I do, these RFID sleeves are the perfect solution.
This configuration comes with enough credit card sleeves that the entire family would be protected. They are slim too, so they will easily fit into your pouch or wallet.
If you are planning on taking a lot of pictures with your phone you will definitely want to consider an external charging battery.
This Anker high-speed phone charging battery is the exact one I carry with me on all of my trips.
It can be used on a variety of phones, not just an iPhone like I have. And wow is it fast!
My daughter gifted me with this FugeTek selfie stick and tripod setup for my birthday. I absolutely love it! It is made of lightweight aluminum and so easy to use.
It has Bluetooth connectivity and is a breeze to use for taking photos during Bozeman attractions.
You will want to bring your own refillable water bottle with you.
I never leave home on a trip without my Bobble filtration bottle. The 18.5-ounce size is perfect for hiking and it fits nicely in the pocket of a backpack.
When filled with water, it is not too heavy to carry. And the charcoal filter ensures fresh clean water whenever you fill the Bobble.
Perhaps you are traveling a long distance and packing space is a premium in your suitcase, or in your car.
Then this collapsible silicone foldable water bottle would work well for you. Would not take up much space at all.
You will want a backpack or daypack with you to store snacks, your water bottle, phone, extra clothes, etc… No matter the time of day or evening.
This foldable water-resistant backpack would be great.
It is very affordable and is available in many color options for you to choose from. The fact that it folds down into a zippered pouch will make it easy to pack.
—
There are so many fun things to do in Bozeman MT.
Whether you enjoy outdoor adventures, museums, or a live show, Bozeman has something for everyone!
Have you ever been to Bozeman, Montana?
If you have, I'd love to hear about it in the comments!